"MHI operates like a secret society." So said a Manufactured Housing Institute (MHI) board member to MHProNews. That allegation merits a 'reality check.' Is it merely conspiratorial conjecture? Or are there evidence and statements by others at MHI that echo that insider's claimed observation?
Prior to being absorbed into what is now Skyline Champion, Terry Decio was a top executive with longtime manufactured housing industry giant, Skyline Homes. His father, Art Decio was so important in national circles in days gone by that Art made the cover of Time Magazine.
It was Art's son Terry who lamented on camera to MHProNews' Inside MH that "I'm tired of being the best kept secret. I'm ready to help house America."  Terry well knows that a solution hiding in plain sight for the affordable housing crisis is found in modern manufactured homes. But he also knew that solution was largely unknown or misunderstood by most Americans.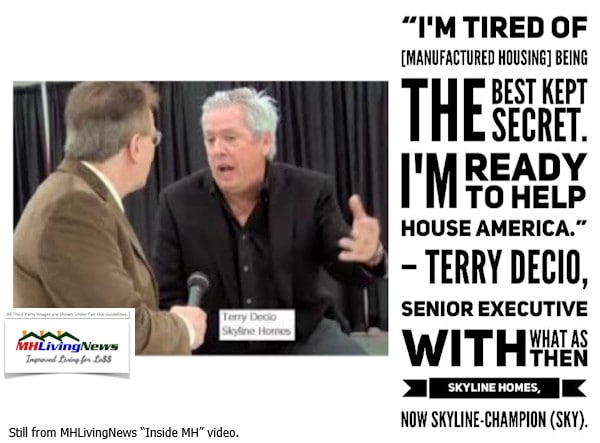 In June of 2019, before the term COVID-19 existed, MHI's former chairman, Joe Stegmayer made an apparent Freudian slip, one that was surprisingly insightful. Stegmayer, newcomers should know, was the President, CEO and Chairman of Cavco Industries (CVCO), a former division president for Clayton Homes, and fell from grace at Cavco when the SEC issued him and that company a subpoena probing irregularities that caused the stock to drop sharply in November 2018.
Joe Stegmayer, Cavco Industries, MHI Chairman, Insights from Innovative Housing Showcase
Bragging about the fact that 5 U.S. Congressmen and other government officials had toured some manufactured homes in early June 2019 on the National Mall, Stegmayer said on the MHI branded video the following.
"Manufactured Housing is so much of an untold story. It has come a long way in a short number of years. And now were providing homes that rival anything built on site at half the cost. And so, to meet the affordable housing crisis in this country, and there truly is a need for affordable housing, manufactured housing can go a long way to doing that." That's all arguably true, based on evidence that MHLivingNews and MHProNews have spotlighted over the years.
Stegmayer also noted that "This is one of the best unsubsidized ways to promote affordable housing."  A similar statement could easily have been pulled from one of several Manufactured Housing Association for Regulatory Reform (MHARR) comments letter.
But Stegmayer's accidental gem was this line: "Manufactured Housing is so much of an untold story." That is an echo, a rhetorical bookend, to Terry Decio's "best kept secret" comment. But in making that statement, wasn't Stegmayer making a de facto admission that MHI was failing at is own claims of promoting manufactured homes and the manufactured housing industry?
Per YouTube, the MHI video "Homes on the Hill Day 2" was posted on June 2, 2019 and as of 8:33 AM ET on August 29, 2020 there are 1,020 views. That's hardly viral. Best kept secret, anyone?
Where is MHI's robust promotion of that video or others like it?
What ever became of MHI's braggadocio about their advertorial, Facebook, and social media promotions? Click here to see that boastful graphic from MHI.
Let's look deeper at the behavior that has in some way contributed to the industry's current low ebb, caused in part due to misunderstandings or not being properly known by housing seekers. In the last few years:
instead of promoting all manufactured homes, MHI embraced a Clayton Homes backed course of action that touted "

CrossMod

TM

" homes, an artificially created term that drew official criticism from the Modular Home Builders Association (MHBA). MHBA's executive director Tom Hardiman called "CrossModTM" homes a "deceptive" scheme.
Instead of pushing for more affordable manufactured home financing of all manufactured homes, executive vice president turned "MHI 2.0" CEO Lesli Gooch argued for special "Duty to Serve" (DTS) Fannie Mae and Freddie Mac financing for the 'new class of manufactured homes' that MHI has dubbed "

CrossMod

TM

" homes. But Fannie Mae calls them "MH Advantage." while Freddie Mac calls them "ChoiceHomes." Four different terms for the same slice of the newly formed upper end of the manufactured home market?
It was years ago that MHI member Paul Bradley was interviewed by MHProNews for an Inside MH video. In that video, Bradley observed that there was no cohesion to the industry's messaging. That harmed the industry's proper understanding and thus wider acceptance. Bradley shrewdly pointed to how other brands outside of manufactured housing develop a clear, coherent, and consistent message in order to gain brand acceptance. Yet, by having no less than four terms floating around the Clayton Homes backed MHI "CrossModTM" homes program, is it any surprise that it hasn't taken off in the marketplace either?
But then what became of the over 6 figures in market research that MHI claimed to have 'invested' in what became the "CrossModTM" homes program?
Exposé – Manufactured Housing Institute Ducker "Research" Cost$, Salaries, Other Spending & Program$ Revealed
How is it possible that MHI's focus group and costly research could have been so wrong? Where is the accountability for those clear misses?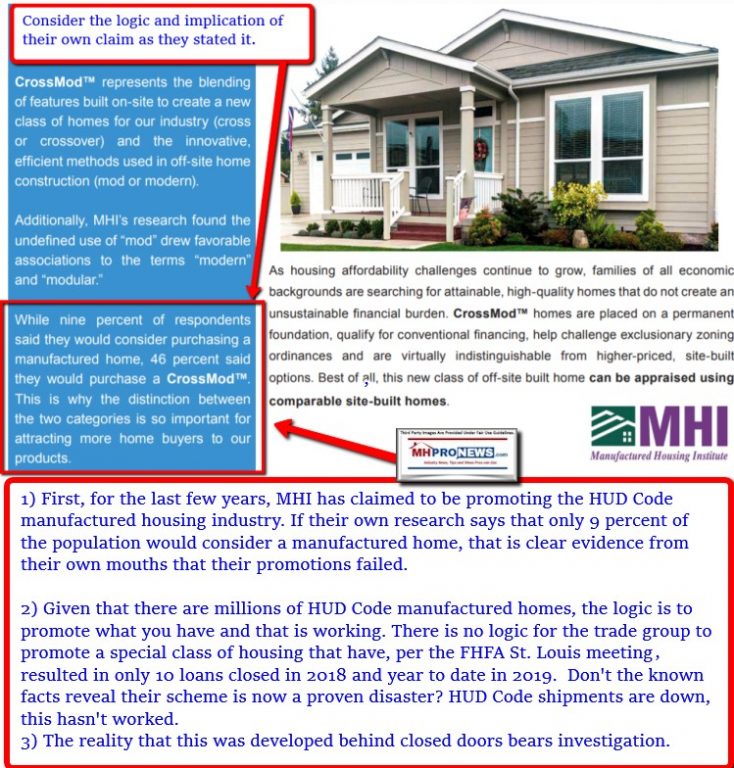 "I will never make a disparaging remark about a manufactured home," said MHBA's executive Tom Hardiman. Why hasn't MHI taken Hardiman's words to heart, and promoted all HUD Code manufactured homes?
The National Housing Conference (NHC) President and CEO David Dworkin made a more succinct and coherent argument for financially supporting manufactured housing with DTS implantation than MHI 2.0 CEO Gooch did. Gooch was okay with Fannie and Freddie lessening their targeted goals, which rival MHARR said was already too meager.
David Dworkin, National Housing Conference, Compared and Contrasted with Lesli Gooch, Manufactured Housing Institute on Fannie Mae, Freddie Mac Proposed Modifications to FHFA on Duty to Serve Finance Plans
MHLivingNews looked into and reported on research by third-party Zillow and discovered that even fewer people were considering a manufactured home than previously.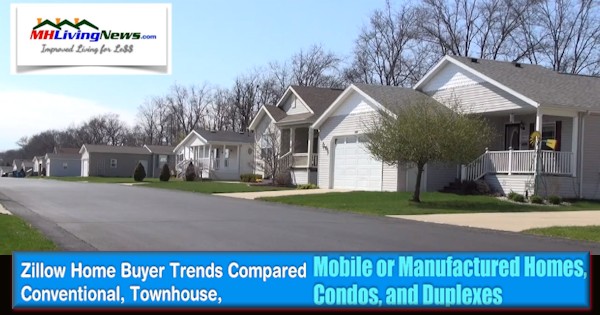 In the interview with Pissed Consumer's CEO Michael Podolsky, he mused that he had never considered a manufactured home when he went home shopping.  Ungagged has called the Podolsky-led firm "PissedConsumer.com – one of the largest, fastest growing and most trusted websites in consumer reviews segment…" How many are like him, never considering a manufactured home? If third-party's Zillow's respected research has meaning, that number is in the millions – annually.
When there is substantial evidence that Terry Decio, Joe Stegmayer, and that MHI board member tipster all made similar claims that point to association failures, why then aren't there howls from the top brands at MHI? Why don't top members press MHI staff about the failure of the organization at providing measurable progress toward their much-ballyhooed own claims?
But what one finds instead from the 'big boys' at MHI aren't complaints, but an tacit-to-active embrace of what is occurring in the marketplace.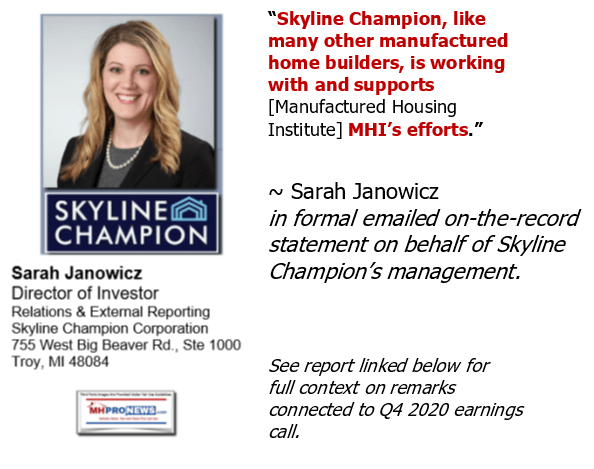 Why? Because the current path of low manufactured home shipments is a barrier of entry, persistence, and exit that benefits consolidators.
For instance. Why would MHI showcase Frank Rolfe as a featured speaker at multiple events, when Rolfe and his partner Dave Reynold's brands have behaved in ways that arguably violate MHI's so-called Code of Ethical Conduct?
A "mobile home park" said Frank Rolfe "is like a Waffle House where the customers are chained to their booths." In a post, he explained that to mean not a lack of freedom of choice for residents, arguing that it is costly to move a mobile home, but it is even more costly to move a site built home. You can still sell either one, he said. Rather, Rolfe claimed his point about that the image of "Waffle House customers" "chained to their booths" "was used to describe the incredibly consistent revenues of the mobile home park asset class." While he is busily trying to spin that comment, how does the prominent MHI member spin this comment?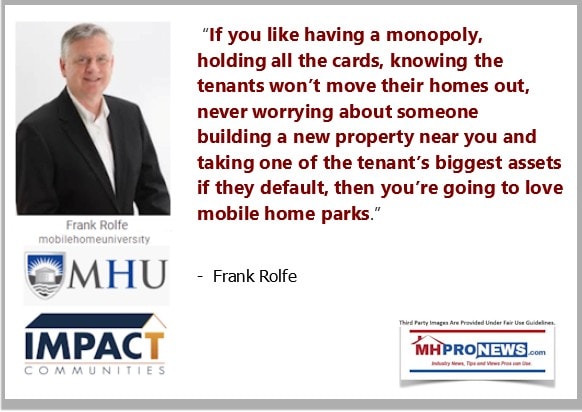 There is growing evidence that the consolidators who benefit from the current regime at MHI.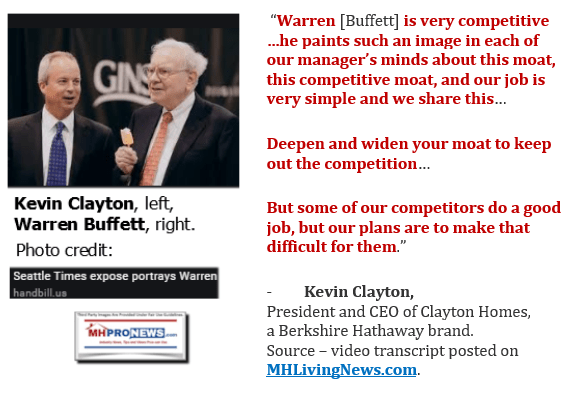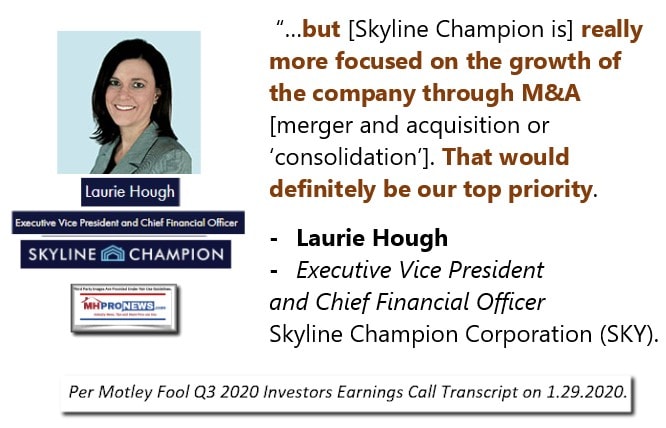 MHI 2.0 is a continuation – perhaps an acceleration – of the policies applied by Richard "Dick" Jennison that failed to pass into law Dodd-Frank reforms. After 3½ years of a pro-business, pro-deregulatory Trump Administration, what precisely has MHI accomplished that benefits independents? While MHI touted their invitation to White House events, what precisely did they accomplish with that access that lifted the boats of all in manufactured housing?
Skyline Champion President, CEO Mark Yost and Manufactured Housing Institute CEO Lesli Gooch, Ph.D, in White House Photo Op Featuring President Trump and VP Pence
Mary Gaiski, an MHI affiliate member, perhaps unwittingly, provides part of the answer.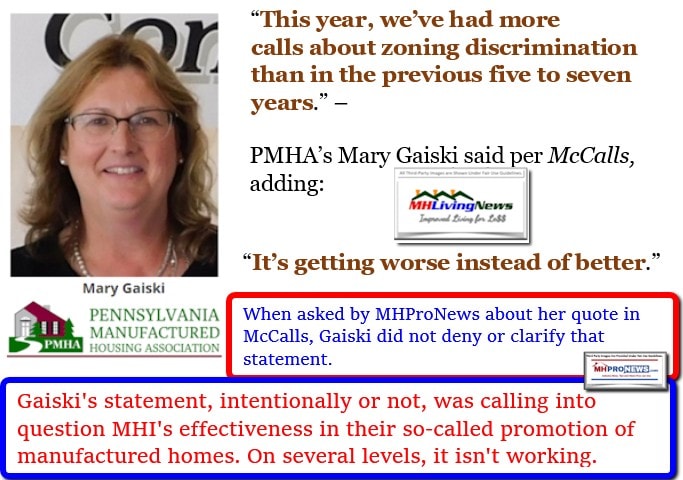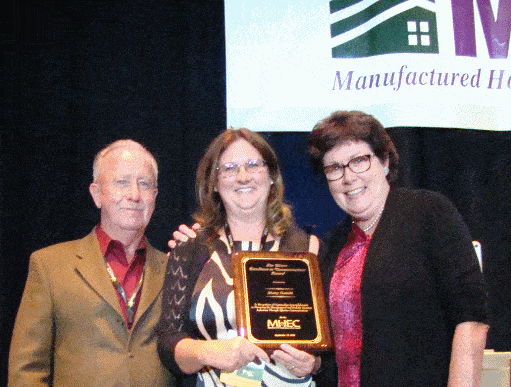 Despite howls from pro-MHI affiliate member Tim Williams over MHProNews "scorched earth" reporting and analysis of MHI's purported failures to perform, Williams won't debate the organization's effectiveness after saying he would do so. Perhaps he realized there is no way to win such a debate on the merits of MHI's claims?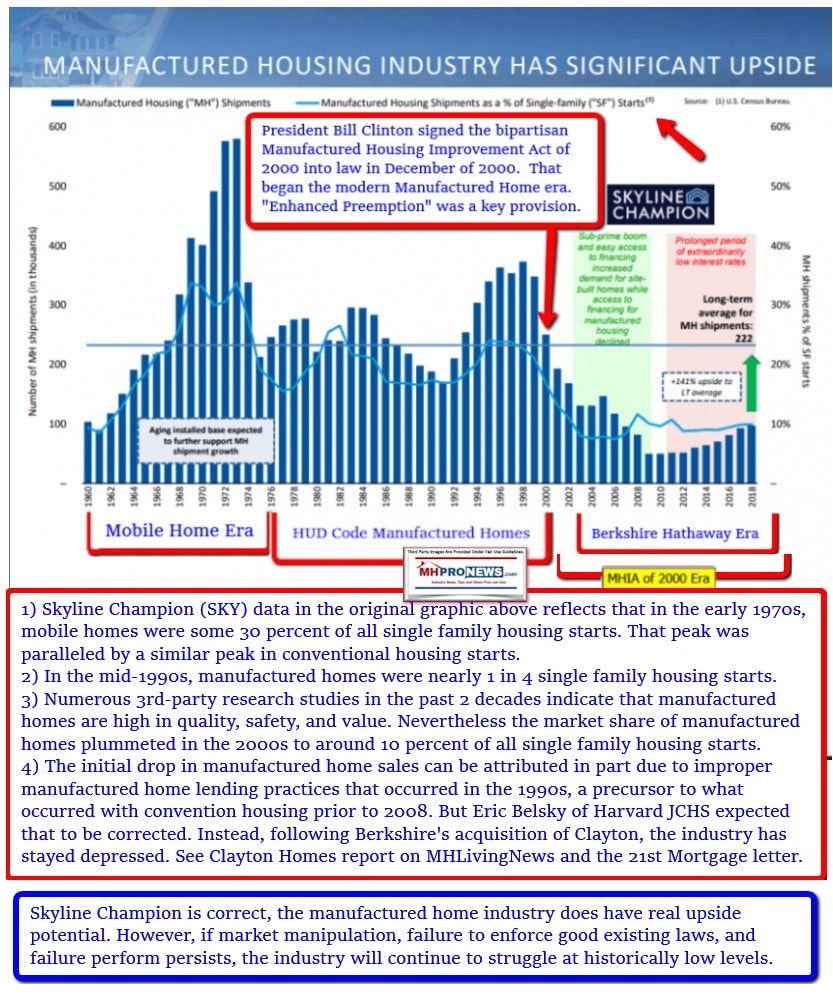 So, returning to the claim by an MHI board member that MHI behaves like a "secret society" – does the claim fit the facts? "A secret society is a club or an organization whose activities, events, inner functioning, or membership are concealed from non-members," says Wikipedia. The Cambridge Dictionary gives as the first definition of the meaning of a secret society: "1. an organization that does not allow people who are not members to find out about its activities." Note that Wikipedia mentions that depending on the secret society "The society may or may not attempt to conceal its existence."
If MHI fits the definition of a secret society, does that explain why MHARR's President and CEO Mark Weiss observed that there is an "illusion of motion" at the Arlington, VA based trade association? That "illusion of motion" is part of what allows it to posture or pretend to be working for the entire industry, when in fact what it actually does or fails to do routinely benefits only a few 'insiders.'
"THE ILLUSION OF MOTION VERSUS REAL-WORLD CHALLENGES" – Spotlighted by Manufactured Home Industry Leader
MHI said that they were "open and eager" to work with MHARR to advance the industry's goals.
"Executive Committee and staff of MHI are open and eager to work with MHARR to pursue a set of mutually agreed upon goals to advance and safeguard our industry." – MHI Leader to MHProNews
Really? Hasn't that phrase by a top MHI official proven to be just nice sounding but empty words?
The revelation is this. MHI is measurably successful at one thing. It is overseeing the period of more consolidations and failed businesses in manufactured housing, all since the time of the Berkshire Hathaway takeover in 2003 of Clayton Homes, 21st Mortgage Corporation, Vanderbilt Mortgage and Finance, and other brands that operate in manufactured housing.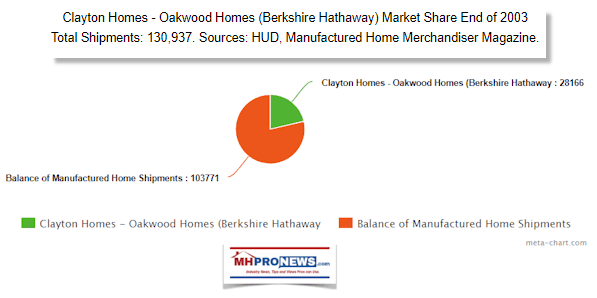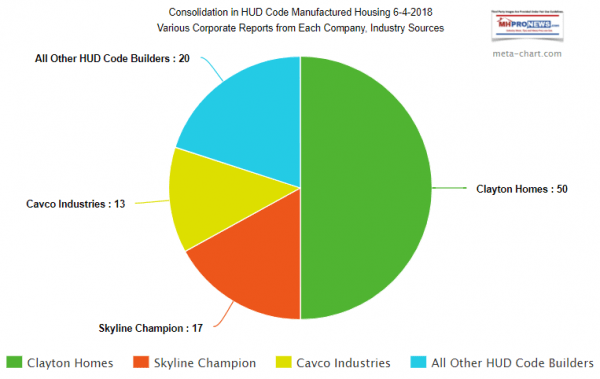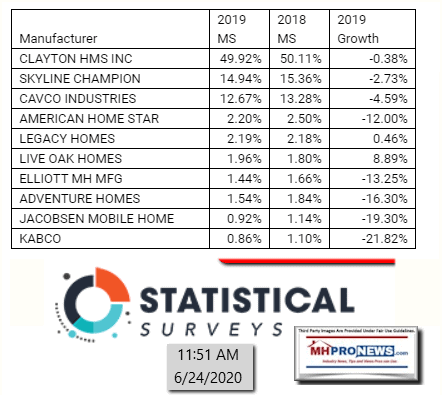 If that sounds like Buffett's euphemistic "moat" with sharks, gators, and piranhas, is that a coincidence or just part of the pattern?
Note that Buffett-led Berkshire brands in the RV industry have grown in market share, but have done so without choking off the growth of the RV industry.
Demographic Trends, New RV Industry Data, Profit-Potential Laced Insights for Manufactured Housing Industry
It is with that background, that PissedConsumer's CEO Michael Podolsky went after L. A. 'Tony' Kovach to shed light on the misunderstood manufactured housing industry.
Pissed Consumer's CEO Michael Podolsky Goes After L. A. "Tony" Kovach in Manufactured Housing Industry Video Report
Notice: MHProNews has been contacted by public officials and a private attorney in recent days. They are probing the industry regarding various allegations of abusive, antitrust, and other deceptive or illicit trade practices. Because such matters grind slowly, it is unlikely to be until after the election that some of that might manifest itself. But it is just one more data-point that MHI and their 'big boy' backers will have to purportedly 'maintain the con' that they are working for their claim that "MHI is a nonprofit national trade association representing all segments of the manufactured and modular housing industries…"
Rather, as the above illustrates, MHI arguably represents the interests of the insiders who benefit from throttling manufactured housing industry growth, while posturing their efforts with photo opportunities and being part of a "coalition" of housing nonprofits that are routinely de facto competitors of manufactured housing.
MHI's job ought to be straightforward and easy. There are good laws that have already been passed that need to be put to work. Why aren't they able to get those laws fully and properly implemented? Why are they working instead to redirect those laws in ways that were not part of the legislative intent of Congress?
Danny Ghorbani Challenges Manufactured Housing Institute (MHI) Leaders on "Must-Do" Zoning, "Failed Miserably" in Placement Issues
From the insider's perspective, that's why a 'secret society' methodology is needed. The inner circle grasps what the scheme is, while the other members and the masses of outsiders routinely don't see why the actual aims of the trade group's leadership are.
This reality check reveals that the point of that MHI board member holds up to scrutiny. What fails to hold up is MHI's claim that they successfully represent all segments of the manufactured housing industry. If they did, then the industry would be soaring, as conventional housing and RVs are and have been doing post-pandemic shutdowns. The facts don't lie.
MHI's 'success' is that they are thwarting the entry of new companies, new lending, and new homesites, while consolidating the existing ones. That benefits the big boys. Who says? MHI member Andy Gedo in his debate trying to defend the trade group.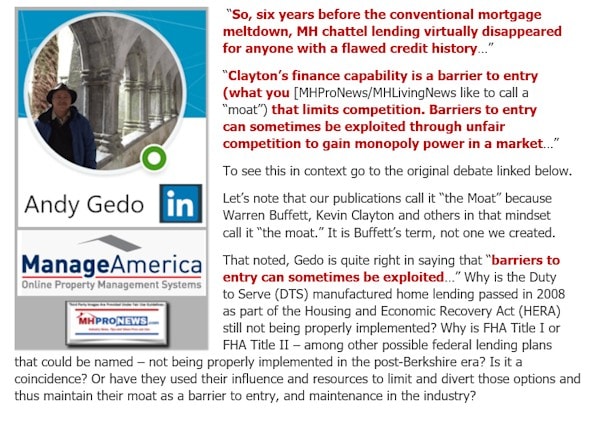 With that backdrop, the headlines for the week that was take on a new meaning.  Because it would be unfair to say that only MHI and their insiders are into head fakes, misdirection, and deception.
Misdirection and deception, says the Capital Research Center, is there to be seen in several aspects of the U.S. political and economic landscape.
These deceptions aren't victimless behaviors. Quite the contrary, there are millions who have been harmed, along with tens of thousands of manufactured home industry professionals.  Evidence for that is found in the reports that follow.
With no further adieu, let's turn to the headlines for the week that was, from August 23 to August 30, 2020.
What's New on MHLivingNews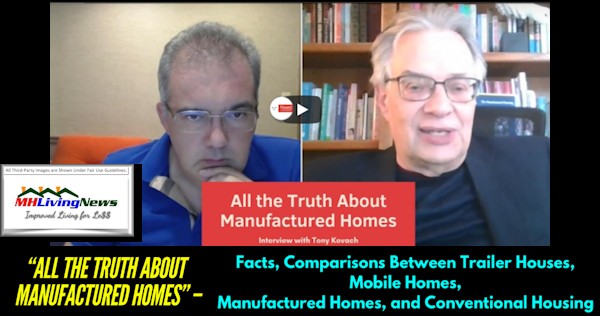 What's New from Washington, D.C. from MHARR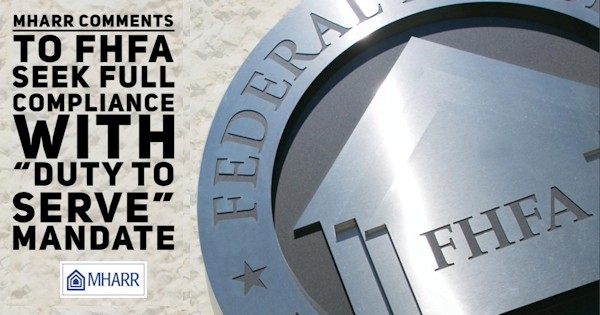 What's New on the Daily Business News on MHProNews
Saturday 8.29.2020
"22 Million Renters and Owners of Manufactured Homes Are Mostly Left Out of Pandemic Assistance," Says Urban Institute Report – Analysis and Commentary
Friday 8.28.2020
Are More Blacks Moving to President Trump? "I have done more in three years for the black community than Joe Biden has done in 47 years—and when I'm reelected, the best is yet to come!" Plus Manufactured Home Investing, Stock Updates
MHARR to FHFA on "Mandatory Directive" to Enterprises on Manufactured Housing Finance
Thursday 8.27.2020
2020 Campaign Controversies – Catholic Priest Supports Joe Biden as "Pro-Life," But Coach Lou Holtz Rips Biden, Others as "Catholics in Name Only" – plus Manufactured Housing Investing, Stock Updates
Warren Buffett, Clayton Homes, Manufactured Housing Institute Deception, Bigotry Claims; Federal Official Contrasts Obama-Biden vs Trump Pence Gay Rights Postures
Wednesday 8.26.2020
As RNC Rolls On, This Part of the Economy is "Firing on All Cylinders," plus Manufactured Housing Investing, Stock Updates
Epic! Creating 200,000 New MH Homesites in 4 Years; Allegations of Corruption by Fannie, Freddie, Others in Duty to Serve Manufactured Housing Law
Tuesday 8.25.2020
CSPAN Reports RNC Dominated DNC Day 1 Convention Viewers, Added Day 1 Insights, Plus Manufactured Housing Investing, Stock Updates
"Bully Tactics," "Owner vs. Tenant" "Bullsh-t" – Manufactured Home Community Owner Seeks Evictions of Residents During Pandemic
Monday 8.24.2020
2020 Republican National Convention Lineup, Which Networks and Times, plus Manufactured Home Investing, Stock Updates
Manufactured Home Community Leader Richard J. "Dick" Klarchek, Chairman of Capital First Realty, Charged with Bank Fraud – News & Exclusive Insights, Warning For "Mobile Home Park Moguls?"
Sunday 8.23.2020
2020 – Year of the Unexpected, plus Sunday Manufactured Housing Headline Recaps
Looking Ahead
Former President Barack Obama era Vice President and Democratic Presidential nominee Joe Biden has said that the 2020 election is about 'a fight for the soul of the nation.' Republicans actually agree with the statement, though they see that fight quite differently than their Democratic rivals.
It is about 9 weeks to the November 3, 2020 general election.
Not only Americans, but the world is watching.
While the Biden and Senator Kamala Harris (CA-D) posturing being 'moderates,' right-of-center Fox News said that Harris scored in 2019 as the most liberal U.S. Senator. Perhaps not surprisingly, left-of-center Washington Post and CNN disagree. But widely acknowledged liberal Senator Bernie Sanders has said that the Democratic platform he negotiated with Biden's team makes it the most progressive in generations. So do you believe Democratic-Socialist Sanders when he says that the Biden-Harris ticket platform isn't 'moderate?'
There is a widely acknowledged divide between how media reports reality.
Frankly, no one mainstream news source is sufficient. For instance, Forbes or Fox routinely embrace Warren Buffett and Bill Gates as if they were substantively different than leftist George Soros. But as report like those linked from this page reveal, Gates, Buffett, and Soros – along with others – are routinely on the same page politically. The largely leftist ultra-billionaires benefit as a group, and that is per leftist sources. When the facts are in-your-face, why is that so under-reported on the right-side of the mainstream media?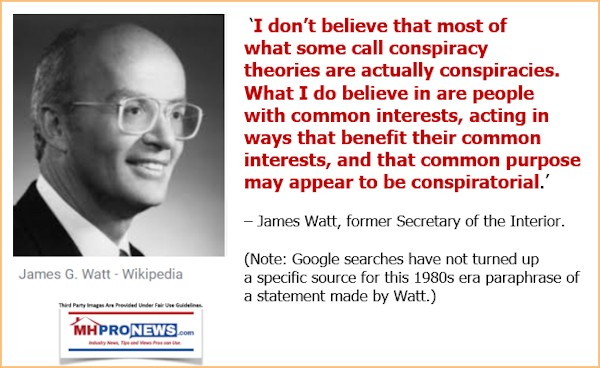 There is always more to know. Day by day, MHProNews seeks to unpack the facts that make professionals and advocates efforts at discerning reality easier. Our research, analysis and fact checks makes and keeps us the runaway most read news source in manufactured housing.
This is also time for the 'silent majority' to reach out an influence those who are persuadable. Facts and evidence are an effective way to influence thinkers.
Secrets are kept because widespread understanding of the 'secret' would impact those bent on hiding the truth.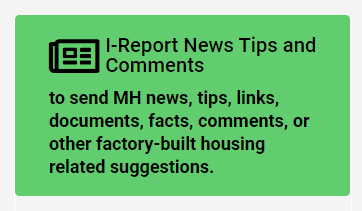 Stay tuned with the runaway number one source for authentic "News through the lens of manufactured homes and factory-built housing" © where "We Provide, You Decide." © ## (Affordable housing, manufactured homes, reports, fact-checks, analysis, and commentary. Third-party images or content are provided under fair use guidelines for media.) (See Related Reports, further below. Text/image boxes often are hot-linked to other reports that can be access by clicking on them.)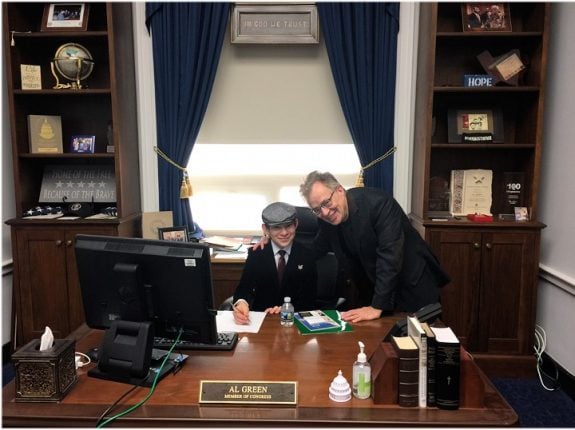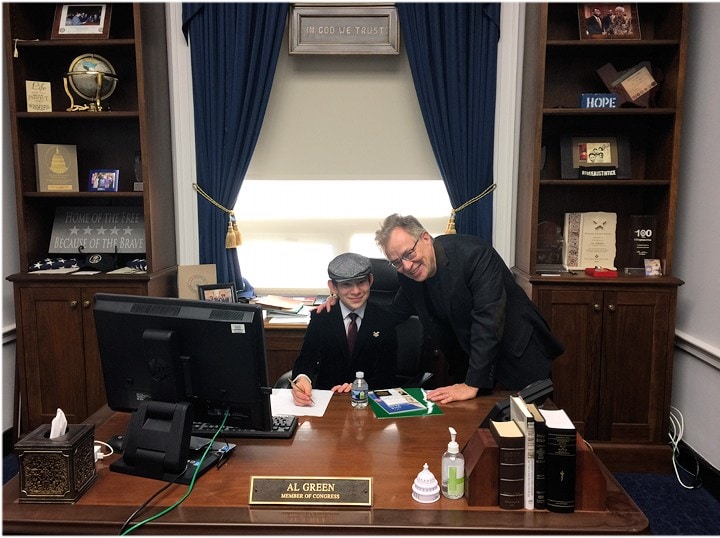 By L.A. "Tony" Kovach – for MHProNews.com.
Tony earned a journalism scholarship and earned numerous awards in history and in manufactured housing.
For example, he earned the prestigious Lottinville Award in history from the University of Oklahoma, where he studied history and business management. He's a managing member and co-founder of LifeStyle Factory Homes, LLC, the parent company to MHProNews, and MHLivingNews.com.
This article reflects the LLC's and/or the writer's position, and may or may not reflect the views of sponsors or supporters.
Connect on LinkedIn: http://www.linkedin.com/in/latonykovach
Related References:
The text/image boxes below are linked to other reports, which can be accessed by clicking on them.
Warren Buffett, George Soros, Jeff Bezos, Strategic Ally Bill Gates Rails Against "Outrageous" Free Speech from Dissenting Views to Gates Foundation, Dr. Fauci
'Stop Trump!' Group Supported by Billionaires Soros, Buffett, Gates Vows to Defeat President Trump in 2020
"Dark Secrets" – Warren Buffett, Racism, Eugenics, Infidelity, Ghislaine Maxwell's Father Robert Maxwell, Bill Gates, Gates Foundation; plus, Manufactured Housing Stock, Investing Updates
Illusions, Collusions – "Heads I Win, Tails You Lose" – "Never Let a Serious Crisis Go To Waste" – Gates, Buffett Massive Money Grabs?
Dark Money-Billionaires Buffett, Gates, Soros Funding Black Lives Matter, Antifa – Named by AG Barr in Riots, Looting – Hijacking Peaceful George Floyd Death Racial Justice Protests
Fear & Frustration-Constitutionality of Business, Religious Shutdowns, Other Restrictions Challenged, plus Sunday Headlines Review 6.28 to 7.5.2020
History, Financial Ties-Black Lives Matter, Antifa, Billionaires Warren Buffett, Bill Gates & George Soros–Economic, Political Upheaval Spotlighted by Mary Walter, Tony Kovach on Brian Kilmeade Show
Saturday Satire and Executive Summaries for Manufactured Housing Professionals, Investors, Advocates, Researchers, Public Officials, and Investigators
New Data Surfaces on Buffett Family, Foundation Funding Sources Which Attacked Manufactured Housing, plus Manufactured Home Stock, Investing Updates
Complaints to State and Federal Officials, Agencies About Corrupt Practices in Manufactured Housing Industry Growing
Buffett/Berkshire Bust! Stunning Charges – Frank Rolfe, Dave Reynolds, Impact Communities Lawsuit Against Residents; MHAction Connection Evidence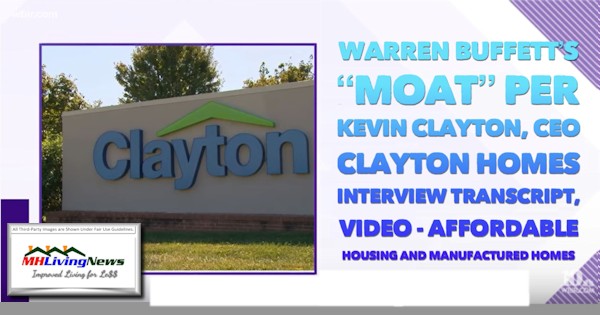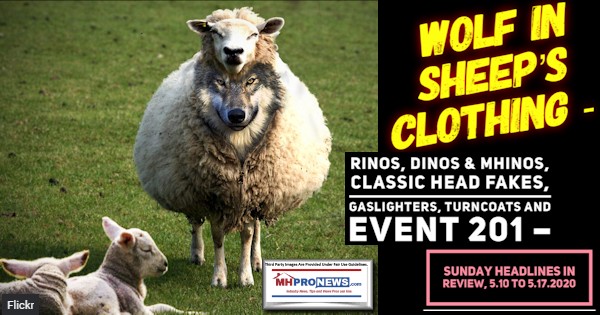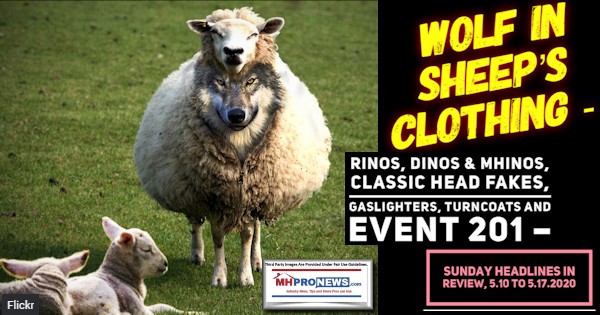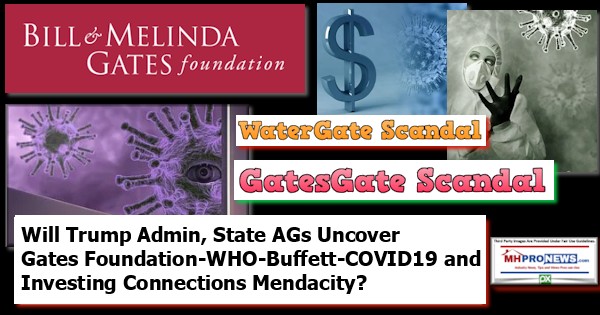 Kevin Clayton, CEO Clayton Homes, Explains Why Replacing Sales Professionals with Automation Makes Sense
Epic! Creating 200,000 New MH Homesites in 4 Years; Allegations of Corruption by Fannie, Freddie, Others in Duty to Serve Manufactured Housing Law
In Manufactured Housing's COVID19 War, MHARR Wins A Battle – Retailers, Installers & Transporters Alert