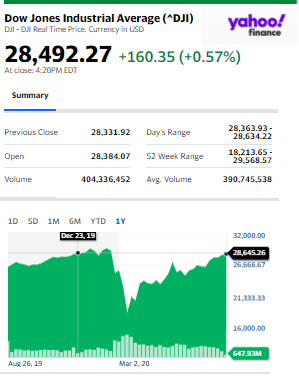 About 22 percent of all Americans are Catholic says Wikipedia and Live Science.  While no group in the U.S. is entirely homogenous in their voting, that roughly 22 percent total of potential voters is a magnet for competing campaigns seeking votes.
While there are competing claims on how the Catholic vote went in 2016, NCROnline said that "Catholic voters gave 52 percent of their vote to Donald Trump and only 45 percent of their vote to Hillary [Clinton]…The Catholic vote for Trump continues the trend of Catholics almost always voting for winners in presidential elections."  The left-of-center, Jeff Bezos owned Washington Post reported that 2016 "Exit polls show white evangelical voters voted in high numbers for Donald Trump, 80-16 percent…"
With just one more night of the Republican National Convention (RNC) and the Democratic National Convention (DNC) in last week's rear view mirror, that brief backdrop reflects the significance of the Catholic vote in the rapidly approaching national election.
With that point in mind, right-of-center Breitbart reports that a Boston priest, Msgr. Paul Garrity, proclaimed via Facebook that "I am pro-life and I believe in a woman's right to choose." Msgr. Garrity, then specifically endorsed fellow Catholic and the Democratic Nominee, Joe Biden. "I will vote for Joe Biden for President because I believe that Joe Biden is Pro-life like me."
Breitbart says that post has since been removed. No surprise, as several state bishop's conference websites have words like these on the topic that forbid a priest to "endorse, oppose or campaign for or against any political party or candidate."
The Boston priest said that "Catholics and others who believe as I believe should elect Joe Biden to be the next president of the United States of America."
"I am pro-life and I believe that every woman who becomes pregnant deserves to have the freedom to choose life. This is what I believe Joe Biden believes and is one of the many reasons that I will vote for him in November," Msgr. Garrity said in his deleted August 23 post titled "I AM PRO-LIFE AND SUPPORT JOE BIDEN."
Garrity tried to justify his position, but his own words undercut his flawed argument that contradicts Catholic Church teaching on the subject. The apparently wayward-priest said that "in the 2016 election, church-going Catholics were told they had no choice by bishops and priests." Garrity added, "I am hopeful this will not happen again."
While no specific party or candidate is endorsed or opposed, Catholics are taught that moral principles should guide their election choices. The Catechism of the Catholic Church states, "From the first moment of his existence, a human being must be recognized as having the rights of a person — among which is the inviolable right of every innocent being to life."
Abortion "is gravely contrary to the moral law," the Catechism says. Thus, a person who procures or encourages abortion incurs automatic excommunication from the Church "by the very commission of the offense."
With that understanding, last Friday, Tennessee Bishop Rick Stika questioned Joe Biden's claims to being a devout Catholic. Bishop Stika indicated that Biden's public stance against Church teaching regarding abortion means he is not in full communion with the Church.
"[I] Don't understand how Mr. Biden can claim to be a good and faithful Catholic as he denies so much of Church teaching especially on the absolute child abuse and human rights violations of the most innocent, the not yet born," Bishop Stika wrote.
And he also praises his sidekick who has shown time and time again in senate hearings that she is an anti-Catholic bigot. So sad for this team. But also, I never thought the current President was all that pro-life but he is anti-abortion as well as helpful in religious liberty.

— Bishop Rick Stika (@BishopStika) August 21, 2020
Last May, Providence, Rhode Island's bishop said a person cannot be Catholic and pro-abortion because it would be a "contradiction in terms."
Just saw a headline in a Catholic newspaper with the phrase "pro-abortion Catholic." Sorry. That's a contradiction in terms. You can't be a Catholic, at least not an authentic one, and be "pro-abortion." Or "pro-choice." It's the same thing.

— Bishop Thomas Tobin (@ThomasJTobin1) May 7, 2020
"Just saw a headline in a Catholic newspaper with the phrase 'pro-abortion Catholic.' Sorry. That's a contradiction in terms," wrote Bishop Thomas J. Tobin on Twitter. "You can't be a Catholic, at least not an authentic one, and be 'pro-abortion.' Or 'pro-choice.' It's the same thing."
This week at the RNC, references to God from various branches of Christianity and other believers in a divine Creator of all abounded. The above tees up tonight's featured focus, which is legendary Coach Lou Holtz's RNC speech.
Quotes That Shed Light – American Social, Industry, National Issues…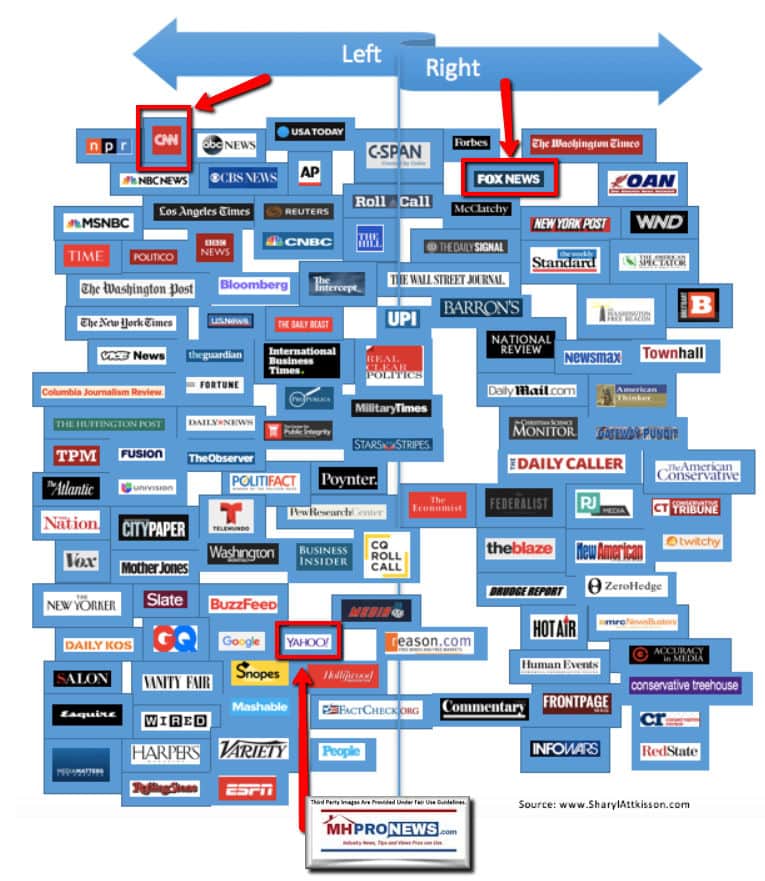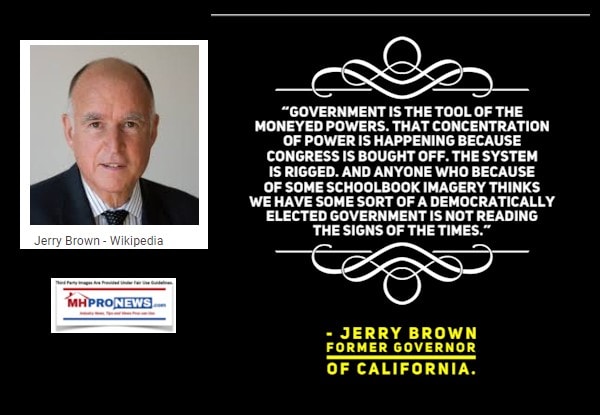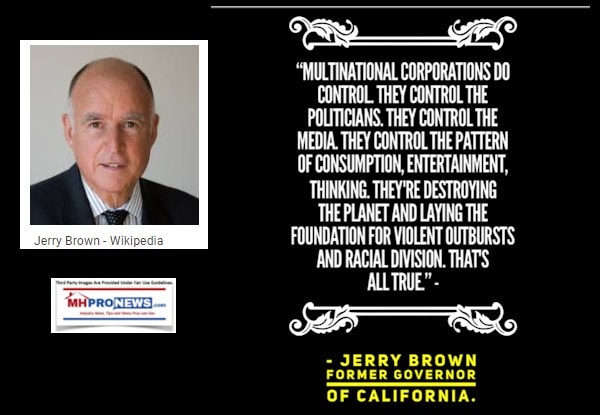 Headlines from left-of-center CNN Business
End of a 200-year run
A pedestrian walks past a shuttered Lord and Taylor department store following their filing for bankruptcy amid the COVID-19 pandemic on May 12, 2020 in Garden City, New York.
Lord & Taylor was America's first department store. Now it's is closing all of its locations
Even Corporate America thinks the stock market is overvalued
The Dow briefly turned positive for 2020
The Fed's new strategy could keep rates low for longer than you think
Two Black-led banks merge to form an institution worth more than $1 billion
See how Amazon's first-ever wearable is pushing the limits of privacy
This $5 rapid test is a potential game-changer in Covid testing
Walmart is joining Microsoft in the pursuit of TikTok
Opinion: It's time to raise taxes on the rich
Software company Okta will let most of its 2,600 employees work remotely permanently
Want to order the new PlayStation 5? Good luck
Instacart sued by DC Attorney General over allegedly deceiving customers, failing to pay taxes
As Tucker Carlson justifies violence, Fox News pays him $10 million a year
White House says it is creating 'very large' dossier on Washington Post journalist and others
An Under Armour store front is seen on November 04, 2019 in Sunrise, Florida. Under Armour stock dipped in price as reports indicate that federal authorities are investigating the company's accounting practices.
UCLA sues Under Armour for ending a $280 million sponsorship deal
HONG KONG, CHINA – 2020/06/29: A general view of the skyline and buildings from the Beacon Hill in Hong Kong.
Vanguard is leaving Hong Kong to focus on mainland China boom
People visit the first Costco outlet in China, on the stores opening day in Shanghai on August 27, 2019. China has proved a brutal battleground for overseas food retailers in recent years, with many failing to understand consumer habits and tastes as well as local competitors building a stronger presence.
Sea cucumbers are helping Costco clean up in China
Headlines from right-of-center Fox Business
HEALTHCARE
White House announces $750M deal for Abbott Labs' COVID-19 rapid test
The $5 test is administered by a healthcare professional using a nasal swab.
New York City layoffs loom as de Blasio's deadline draws near
Restaurant closings can double within next 3 months: investment company CEO
ECONOMY
United Airlines warns thousands of pilots could be grounded by October
White House looking at executive action to halt airline furloughs, layoffs: Meadows
SPORTS
Nike weighs in on athletes who refused to play in games over Blake shooting
Kushner urges NBA players to formulate 'concrete solutions' amid Jacob Blake strike
MARKETS
Fed approves strategy change, paving way for interest rates to remain low for years
OPINION
WILBUR ROSS: How Trump is putting US on path toward unparalleled prosperity
SHARP PROTEST
TECHNOLOGY
Amazon protesters outside Jeff Bezos' home construct guillotine: Report
RUMOR REJECTED
SPORTS
Jordan not interested in buying into Bubba Wallace's NASCAR team: rep
PUMPED UP!
LIFESTYLE
NJ gym owners celebrate reopening date after battle with Gov. Murphy
MONEY VIRUS
ECONOMY
States launch new push for tax hikes as COVID-19 pandemic squeezes budgets
STORES 'SALE' AWAY
RETAIL
Lord & Taylor offers going-out-of-business deals as locations shutter
SAVING SUDS
FEATURES
Bud Light fan uses beer to save home from wildfire
BACK FOR ANOTHER SEASON
MEDIA
Country singer headlining re-imagined 'Sunday Night Football' show open
'BRAWL' WORLD AFTER ALL?
NEWS
Man slugs Disney security guard over mask rules, police say
'FIRM' RESPONSE
MARKETS
China blasts US sanctions over South China Sea construction
FEWER IN NEED
ECONOMY
How many Americans filed for unemployment benefits last week
SALTY RESPONSE
FOOD & DRINK
Wendy's slams McDonald's new spicy nuggets on Twitter
'BIDEN HAS A PLAN'
OPINION
Florida's agriculture chief: Trump's economy not keeping America great
TECHNOLOGY
Facebook removes self-declared militia 'Kenosha Guard' page after fatal shooting deaths
LIFESTYLE
Ready-to-drink, canned cocktails booming with Bacardi
MONEY
Former UAW president charged with conspiracy to embezzle
MARKETS
Walmart, Microsoft team up in bid for TikTok's US assets
LIFESTYLE
Electric startup Bollinger Motors unveils DELIVER-E van
NEWS
Starbucks urging employees, customers to vote in 2020
MARKETS
Chinese Tesla rival XPeng zooms higher in stock-market debut
LIFESTYLE
Beyond Meat launches online shop for plant-based burgers, faux meats
ECONOMY
US economy plunged an annualized 31.7% in second-quarter
LIFESTYLE
Delta has put 240 people on 'no fly list' for not wearing masks, CEO says
LIFESTYLE
Disneyland 'ready' to reopen when California allows, parks chief says
HEALTH
FDA authorizes $5 COVID-19 antigen test that's the size of a credit card
CARS
Tesla on autopilot hits police car as driver watches movie on cellphone
CARS
Ford, Bosch demonstrating automated parking valet in Detroit garage
RETAIL
SEE IT: Costco free food samples return with new look
MARKETS
US, China trade jibes as military tensions worsen
TECH
Amazon launches fitness band, app
VIDEO
WATCH: FOX Business' Jeff Flock fights winds, tracks hurricane from Louisiana
ENTERTAINMENT
Charlotte McKinney launches YouTube channel, promises followers a 'behind the scenes' look into her life
TECH
TikTok CEO Kevin Mayer resigns following Trump ban threat
Market Indicator Closing Summaries – Yahoo Finance Closing Tickers on MHProNews…
Featured Focus –
Where Business, Politics and Investing Can Meet
Rasmussen's polling was one of the more accurate ones in the 2016 election cycle. Right of center Breitbart reported that former VP Joe "Biden is now at 46 percent support in the national survey of likely voters conducted by Rasmussen. A week ago, the same poll showed Biden at 48 percent.
President Donald Trump's support increased from 44% last week to 45% in the latest poll."
That puts the race within the margin of error for national voting. Having noted that, national polls are less important than state-based polls, because it is the electoral college result that will yield the selection for the next president and vice president of the United States.
Lou Holtz's full speech at the Republican National Convention | 2020 RNC Night 3.
Coach Holtz has appeared on Catholic EWTN (Eternal Word Television Network) numerous times in recent years. He hammers on the theme of the importance of using three words as guiding principles, "trust, commitment, and love."
"One of the important reasons he has my trust is because nobody has been a stronger advocate for the unborn than President Trump," Holtz said. "The Biden-Harris ticket is the most radically pro-abortion campaign in history. They and other politicians are 'Catholics in Name Only' and abandon innocent lives. President Trump protects those lives."
As a result of the change by Biden away from his more pro-life stance from years gone by and, more broadly, his support for abortion, the former vice president was denied communion last October at a Roman Catholic Church in South Carolina.
Certain Evangelicals pastors believe that support for President Trump and Vice President Mike Pence will rise in 2020 over the already strong support from 2016. If so, will the Catholic-Christian vote follow suit?
Time will tell, with the election less than 10 weeks out. Additional campaign coverage is shown in the reports linked below.
Related, Recent, and Read Hot Reports
2020 Republican National Convention Lineup, Which Networks and Times, plus Manufactured Home Investing, Stock Updates
What Joe Biden Said and What Joe Didn't Say in Acceptance Speech, Wall Street Reportedly "Thrilled," plus Manufactured Home Investing Stock Updates
Triad Financial Services, Pam Danner, ObamaNation Federal Hiring Exposé, Affordable Manufactured Housing Reality Checks
HUD Secretary Carson on Local Officials and Trump Administration's Controversial AFFH Stance, DNC 2020 Night 3 Highlights, plus, Manufactured Home Investing, Stock Updates
"Anyone with eyes can see what's happening," "The American people are being told a lie by the media." Plus, Manufactured Housing Investing, Stock Updates
Warren Buffett Declared "Class Warfare," Buffett Says Fellow Billionaires – "We're Winning"
Black Lives Matter – the Nonprofit, Black Lives Matter – the Slogan, Black Man Dies – the Costly and Deadly Reality 
Terror Tactics 1960s-1999 vs 21st Century Terrorist Attacks – Cops, Shops, Workers, Christians, Believers vs Wall Street, Silicon Valley, Marxists, Atheists, Terrorists, Leftist Billionaires – Sunday Weekly Headline Review
Grapes of Wrath – Massive Foreclosure, Evictions Wave Looms, Threatens Housing, Usual Suspects-Gates, Buffett, Soros Lurk in Rigged System – Aspen Institute, COVID19 Eviction Project Plot
The Party is Over, So What's Next? Corruption and Evil Boils Down to This. Plus, Sunday Weekly Headlines Review
"Dark Secrets" – Warren Buffett, Racism, Eugenics, Infidelity, Ghislaine Maxwell's Father Robert Maxwell, Bill Gates, Gates Foundation; plus, Manufactured Housing Stock, Investing Updates
Acme Bricks – Yes, Bill Gates Investor in Warren Buffett's Berkshire Brand Acme Bricks – Allegedly Supplying Antifa, Black Lives Matter Rioters "Pallets of Bricks" Investigated
Warren Buffett, George Soros, Jeff Bezos, Strategic Ally Bill Gates Rails Against "Outrageous" Free Speech from Dissenting Views to Gates Foundation, Dr. Fauci
Manufactured Housing Industry Investments Connected Closing Equities Tickers
Some of these firms invest in manufactured housing, or are otherwise connected, but may do other forms of investing or business activities too.
NOTE: The chart below includes the Canadian stock, ECN, which purchased Triad Financial Services, a manufactured home industry lender
NOTE: Drew changed its name and trading symbol at the end of 2016 to Lippert (LCII).
Summer 2020…
Berkshire Hathaway is the parent company to Clayton Homes, 21st Mortgage, Vanderbilt Mortgage and other factory built housing industry suppliers.
· LCI Industries, Patrick, UFPI, and LP each are suppliers to the manufactured housing industry, among others.
· AMG, CG, and TAVFX have investments in manufactured housing related businesses. For insights from third-parties and clients about our publisher, click here.
Enjoy these 'blast from the past' comments.
MHProNews. MHProNews – previously a.k.a. MHMSM.com – has celebrated our tenth anniversary and is in year 11 of publishing.
Learn more about our evolutionary journey as the industry's leading trade media, at the report linked below.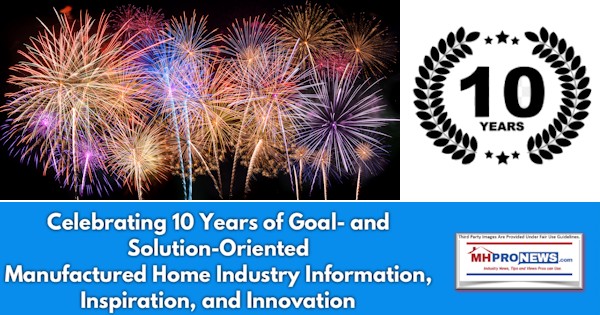 · For expert manufactured housing business development or other professional services, click here.
· To sign up in seconds for our industry leading emailed headline news updates, click here.

Disclosure. MHProNews holds no positions in the stocks in this report.
2019 Year-End Totals Reveals Decline in New HUD Code Manufactured Home Production, Shipments vs. 2018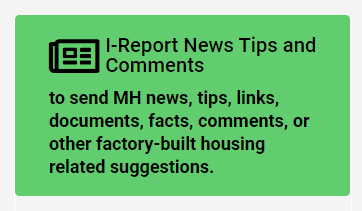 That's a wrap on this installment of "News Through the Lens of Manufactured Homes and Factory-Built Housing" © where "We Provide, You Decide." © (Affordable housing, manufactured homes, stock, investing, data, metrics, reports, fact-checks, analysis, and commentary. Third-party images or content are provided under fair use guidelines for media.) (See Related Reports, further below. Text/image boxes often are hot-linked to other reports that can be access by clicking on them.)
By L.A. "Tony" Kovach – for MHLivingNews.com.
Tony earned a journalism scholarship and earned numerous awards in history and in manufactured housing. For example, he earned the prestigious Lottinville Award in history from the University of Oklahoma, where he studied history and business management. He's a managing member and co-founder of LifeStyle Factory Homes, LLC, the parent company to MHProNews, and MHLivingNews.com. This article reflects the LLC's and/or the writer's position, and may or may not reflect the views of sponsors or supporters.