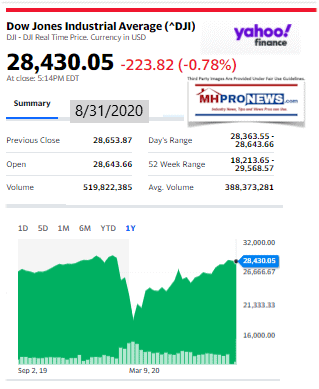 The Oxford Languages dictionary defines swiftboating like this. To "target (a politician or public figure) with a campaign of personal attacks." The Urban Dictionary says "swift boating. The act of discrediting a political opponent by making exaggurated [sic] or outrightly false claims about his/her character …"
But Wikipedia says that "The Swift Boat Veterans and media pundits objected to this use of the term [swiftboating] to define a smear campaign." It appears that swiftboating's purported beauty is in the eye of the beholder.
In 2004, "Swiftboat Veterans For Truth" paid for the 2 videos run as TV commercials that are shown below.
The first one posted here was an attack ad on Democratic nominee John Kerry called "Any Questions."
Another ad by the Swiftboat Veterans for Truth was called "Sellout."
Attack ads are part of modern election campaigns since at least the late 1980s. Both major parties do it. Some attack ads take liberties with the truth, others are pretty good about sticking to the facts that sometimes mainstream media is not reporting on.
Those two Swiftboat Veterans videos above provide the backdrop for an exclusive published today by left-of-center Politico. That report by Politico will be today's featured focus. As throngs of regular readers of MHProNews know, that featured focus will be found after this evening's quotable quotes, left-right bullet headlines and prior to the manufactured housing connected stock summary at today's closing bell.
Quotes That Shed Light – American Social, Industry, National Issues…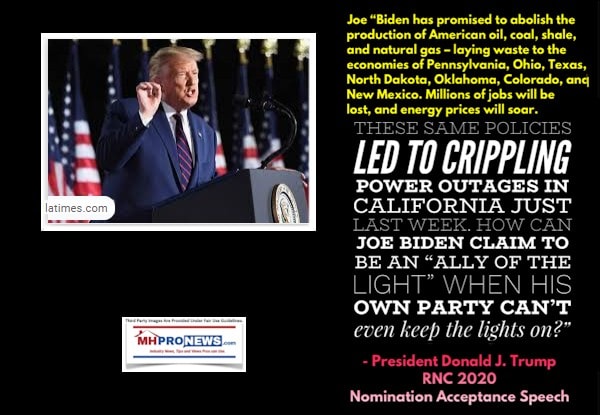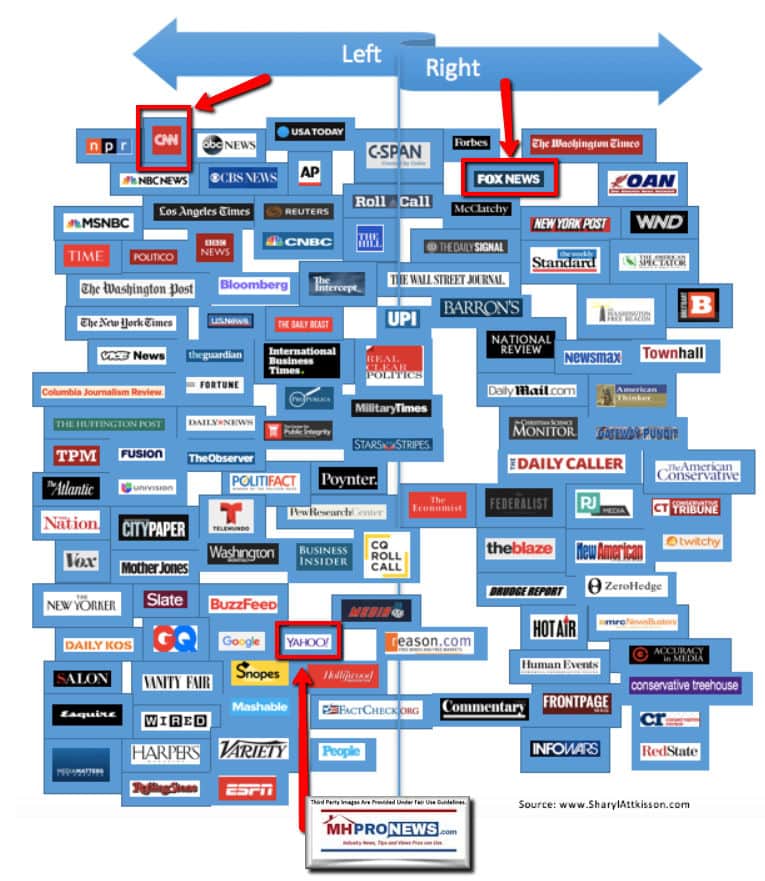 Headlines from left-of-center CNN Business
·        Tech's new leader
·        People sit inside in the Salesforce Tower in New York, U.S., on Thursday, May 30, 2019. Salesforce.com Inc. is scheduled to release earnings figures on June 4.
·        Apple is no longer king of the Dow. Salesforce is now the index's third-largest holding
·        Big changes came to the Dow today
·        Robinhood, Vanguard and E-Trade report glitches on huge trading day
·        The US is adding jobs. But the recovery could take years
·        Millions of Americans are out of work. Why is the stock market soaring?
·        Here's what the payroll tax deferral action means for you
·        What Congress got wrong about the unemployment insurance benefit
·        AAirlines desperately need people to fly. So the top 3 US carriers are dumping change fees
·        McDonald's strikes back against former CEO's request to dismiss lawsuit
·        Nestle is paying $2.6 billion for a company that treats peanut allergies
·        Watch: Elon Musk shows how the Neuralink brain implant works
·        Warren Buffett's Berkshire Hathaway makes big bets on Japan
·        Bill Gates offered a hilarious gift to Warren Buffett on his 90th birthday
·        Chadwick Boseman films dominate Apple and Amazon charts following actor's death
·        CENTURY CITY, CA – AUGUST 12: A general view of the Tesla Store at the Westfield Century City shopping mall on August 12, 2020 in Century City, California.
·        Tesla's stock split: Here's what you need to know
·        An employee works as Australian-made wine (on display shelves on R) are seen for sale at a store in Beijing on August 18, 2020. – China on August 18 ramped up tensions with Australia after it launched a probe into wine imports from the country, the latest salvo in an increasingly bitter row between the trade partners.
·        China targets Australian wine again as trade tensions escalate
·        Aterah Nusrat and Morgan Dix and their new home in Longmont, Colorado bought after the left Boston during the pandemic.
·        These people have left big cities for good. Here's where they landed
·        MARKETS
·        STAYING AFLOAT
·        FRANKFORT, KY – JUNE 19: Hundreds of unemployed Kentucky residents wait in long lines outside the Kentucky Career Center for help with their unemployment claims on June 19, 2020 in Frankfort, Kentucky.
·        Millions of Americans are out of work. Why is the stock market soaring?
·        You don't have to pay student loans now, but you should
·        Refinancing? You're likely to get hit with this new fee
·        Fannie and Freddie extend freeze on foreclosures
·        Trump's $300 unemployment benefit is 'too little too late'
·        WHAT TO WATCH
·        Watching 'E.T.' at a drive-in was the best money I spent all summer
·        Why Disney is releasing 'Mulan' on Disney+ for $30
·        Superheroes are back on the big screen
·        Theaters are starting to reopen. Will anyone go?
·        New York Times ditches TV listings after 81 years
Headlines from right-of-center Fox Business
·        MARKETS
·        Tesla, Apple stock splits propel red-hot shares to record highs
·        Tesla and Apple shares rallied to record highs as investors scooped them up at greatly reduced prices following their stock splits.
·        S&P 500 fights for best 5-month stretch since 1938 as Apple, Tesla split
·        Tesla, Apple splits cause outages on Robinhood, Charles Schwab, TD Ameritrade
·        MONEY
·        JCPenney proposes to sell company out of bankruptcy
·        Coronavirus could push US bankruptcies to worst levels in 10 years
·        MONEY
·        Study reveals impact $600-a-week unemployment boost had during COVID
·        Bank cuts borrowing limits amid unemployment aid stalemate
·        RETAIL
·        Labor Day weekend sales impacted by appliance shortage, supply disruptions
·        OPINION
·        STEPHEN MOORE: Democrats' breathtaking hypocrisy on taxes and your wallet
·        DISNEY'S BIG DELAY
·        LIFESTYLE
·        This Disney World hotel won't reopen this year as others stay closed indefinitely
·        SEE YA CITIES
·        ECONOMY
·        VARNEY: Big-city exodus is a significant demographic shift
·        'ROBUST' POLICY SHIFT
·        ECONOMY
·        Central bank won't hike rates because of low unemployment, Fed president says
·        'DANGEROUS SITUATION'
·        VIDEO
·        Stephen Moore: I was spit on by protesters outside of White House
·        HELP YOUR CHANCES
·        PERSONAL FINANCE
·        Want to retire in 2021? 3 tips to make that happen
·        SUNSHINE STATE'S WELCOME
·        TRAVEL
·        Florida governor encourages people to take commercial flights into state
·        SALARY BOOST?
·        MONEY
·        Trump's payroll tax deferral is about to take effect — what it will mean for you
·        NETFLIX AND NO BILL
·        MEDIA
·        Streaming giant will let non-subscribers watch some of its biggest hits for free
·        HIDDEN DANGERS?
·        HEALTH
·        Kids who don't show COVID symptoms can still spread virus for weeks: study
·        MARKETS
·        Gulf of Mexico oil output down 70% following Laura, data shows
·        U.S.
·        When New Jersey indoor dining will return at limited capacity
·        MEDIA
·        Texas weather forecaster Kelly Plasker dies suddenly
·        TRAVEL
·        Hawaii mandates 'Safe Travels' coronavirus screening for travelers
·        MARKETS
·        'Tesla of China' capitalizes on red-hot demand for electric-vehicle stocks
·        MARKETS
·        Nestle agrees to $2B deal for peanut allergy treatment maker Aimmune Therapeutics
·        SPORTS
·        John Thompson, legendary Georgetown basketball coach, dies at 78
·        BUSINESS LEADERS
·        Warren Buffett's Berkshire Hathaway has acquired slightly more than 5% of the shares in five large Japanese companies
·        NEWS
·        Small plane crash leaves 3 dead, 1 critically injured in Texas
·        MARKETS
·        No clear election winner? Options markets already preparing for that possibility
·        MARKETS
·        Google says Denmark is reviewing its taxes there
·        ENERGY
·        Louisiana faces long power outages after Hurricane Laura, oil output still low after storm
·        NEWS
·        Small business owners speak out amid riot destruction: 'We're just afraid'
·        MEDIA
·        'Mulan' might be viewable on Disney+ without an extra fee if you can wait: report
·        MARKETS
·        FDA commissioner says willing to fast-track coronavirus vaccine: report
·        SPORTS
·        Kentucky Derby, Louisville prepare for weekend without fans
·        OPINION
·        DAVE RAMSEY: Why moving credit card balances to other companies to get lower rates is a mistake
·        SPORTS
·        Huawei to end oldest sports sponsorship deal in world with Australian rugby league team Canberra Raiders: report
·        SCIENCE
·        Asteroid wider than basketball court to fly past Earth, NASA says
·        VIDEO
·        WATCH: College students getting creative to pay bills
·        Stock market's trailblazing pace buoys Trump's reelection odds
·        MARKETS
·        Stock market's trailblazing pace buoys Trump's reelection odds
·        ECONOMY
·        Pelosi would rather have nothing than GOP's $1.3T COVID aid package, Meadows says
·        FINANCIALS
·        Four of China's five largest state-owned banks prepare for bad debt from COVID-19
·        TRAVEL
·        United to permanently end flight-change fees for most domestic flights
·        TECHNOLOGY
·        Apple iPad Air to be released shortly, reports say
·        LIFESTYLE
·        Which countries have the most 'enhanced clean' Airbnbs?
·        TECHNOLOGY
·        'Fitbit in your skull': Elon Musk demos link between brain, computer chips
·        U.S.
·        NYC faces 'explosive' coronavirus spread from cold weather, schools
·        ECONOMY
·        Bankrupt Hertz seeks $5.4M in executive bonuses
·        MARKETS
·        FDA expands emergency use of Gilead's remdesivir in hospitalized COVID-19 patients
·        MONEY
·        Owner of major Broadway theaters sues insurance companies over coronavirus payouts
Market Indicator Closing Summaries – Yahoo Finance Closing Tickers on MHProNews…
Featured Focus –
Where Business, Politics and Investing Can Meet
The ubiquitous Drudge Report, which right-or-wrong was trashed recently by a Townhall commentator as having turned on President Donald J. Trump, spotlighted today the launch of a pro-Trump Super Pac, dubbed Preserve America.
"Preserve America will be overseen by Chris LaCivita, a veteran Republican strategist who orchestrated the Swift Boat Veterans for Truth takedown of John Kerry in the 2004 presidential race," wrote Alex Isenstadt. A comment posted in 2006 by Phil Anderson called the Swiftboat ads "One of the most effective smear campaigns ever along with [the] Willy Horton [attack ad]…" That 1988 television attack ad is shown below.
It was just about a week ago when shudders ran through the ranks of Republican strategists when word was heard of a purportedly heated verbal discussion President Trump and billionaire Las Vegas casino magnate Sheldon Adelson. Would Adelson pull his support for President Trump as a result? That was the fear some had.
But if Politico's reporting is accurate, both Adelson and Home Depot co-founder billionaire Bernie Marcus are both behind the Preserve America super PAC.
After weeks of being outspent by wide margins by pro-Biden campaign's attack ads, now, Preserve America will join the fray that the America First Action super PAC has been heretofore plowing in support of Team Trump.
"Preserve America's first commercials will begin airing Tuesday in Florida, North Carolina, Pennsylvania, Wisconsin, Arizona, Iowa and Georgia. Roughly $25 million of the total buy will be invested on TV, a figure that nearly matches what America First Action and Priorities USA have spent on the airwaves over the course of the entire election cycle," said Politico. "The remaining $5 million will appear on digital platforms."
Isenstadt added that "Preserve America officials declined to specify their overall budget but said the investment would increase as the election draws closer."
One video features a testimonial from an Arizona widowed woman named Alyssa Cordova. Cordova's husband, a police officer, was killed in the line of duty.
"I haven't heard Joe Biden stand up for law enforcement, which says a lot," Cordova says, with an American flag and photograph of her husband behind her. "You're part of the problem because you're condoning it. What kind of a leader are you?"
Another video features John Gillis, a black retired Los Angeles police lieutenant who talks about how a gang member murdered his daughter. "Joe Biden is not going to take a stand," says Gillis. "He can't do the tough things, he's too worried about popular opinion. That's his character."
Chris LaCivita, said Politico, is a veteran Republican strategist who orchestrated the Swift Boat Veterans for Truth and will be part of the Preserving America super PAC team. LaCivita was involved in the "takedown of John Kerry in the 2004 presidential race."
LaCivita is teaming up with Republican ad-maker Jon Downs. The pollster for the super PAC will be Trump 2016 campaign veteran Adam Geller, who is simultaneously working for America First Action.
MHProNews will continue to monitor and report on election-related developments, which will set the tone for the next 4 years of regulation, taxation, and more.
Related, Recent, and Read Hot Reports
Manufactured Housing Institute (MHI) Insiders – Secrets and Revelations, August 2020 – plus, Sunday Morning Headlines Review
2020 Campaign Controversies – Catholic Priest Supports Joe Biden as "Pro-Life," But Coach Lou Holtz Rips Biden, Others as "Catholics in Name Only" – plus Manufactured Housing Investing, Stock Updates
What Joe Biden Said and What Joe Didn't Say in Acceptance Speech, Wall Street Reportedly "Thrilled," plus Manufactured Home Investing Stock Updates
Triad Financial Services, Pam Danner, ObamaNation Federal Hiring Exposé, Affordable Manufactured Housing Reality Checks
HUD Secretary Carson on Local Officials and Trump Administration's Controversial AFFH Stance, DNC 2020 Night 3 Highlights, plus, Manufactured Home Investing, Stock Updates
"Anyone with eyes can see what's happening," "The American people are being told a lie by the media." Plus, Manufactured Housing Investing, Stock Updates
Warren Buffett Declared "Class Warfare," Buffett Says Fellow Billionaires – "We're Winning"
Black Lives Matter – the Nonprofit, Black Lives Matter – the Slogan, Black Man Dies – the Costly and Deadly Reality 
Terror Tactics 1960s-1999 vs 21st Century Terrorist Attacks – Cops, Shops, Workers, Christians, Believers vs Wall Street, Silicon Valley, Marxists, Atheists, Terrorists, Leftist Billionaires – Sunday Weekly Headline Review
Grapes of Wrath – Massive Foreclosure, Evictions Wave Looms, Threatens Housing, Usual Suspects-Gates, Buffett, Soros Lurk in Rigged System – Aspen Institute, COVID19 Eviction Project Plot
The Party is Over, So What's Next? Corruption and Evil Boils Down to This. Plus, Sunday Weekly Headlines Review
"Dark Secrets" – Warren Buffett, Racism, Eugenics, Infidelity, Ghislaine Maxwell's Father Robert Maxwell, Bill Gates, Gates Foundation; plus, Manufactured Housing Stock, Investing Updates
Acme Bricks – Yes, Bill Gates Investor in Warren Buffett's Berkshire Brand Acme Bricks – Allegedly Supplying Antifa, Black Lives Matter Rioters "Pallets of Bricks" Investigated
Warren Buffett, George Soros, Jeff Bezos, Strategic Ally Bill Gates Rails Against "Outrageous" Free Speech from Dissenting Views to Gates Foundation, Dr. Fauci
Manufactured Housing Industry Investments Connected Closing Equities Tickers
Some of these firms invest in manufactured housing, or are otherwise connected, but may do other forms of investing or business activities too.
NOTE: The chart below includes the Canadian stock, ECN, which purchased Triad Financial Services, a manufactured home industry lender
NOTE: Drew changed its name and trading symbol at the end of 2016 to Lippert (LCII).
Summer 2020…
Berkshire Hathaway is the parent company to Clayton Homes, 21st Mortgage, Vanderbilt Mortgage and other factory built housing industry suppliers.
· LCI Industries, Patrick, UFPI, and LP each are suppliers to the manufactured housing industry, among others.
· AMG, CG, and TAVFX have investments in manufactured housing related businesses. For insights from third-parties and clients about our publisher, click here.
Enjoy these 'blast from the past' comments.
MHProNews. MHProNews – previously a.k.a. MHMSM.com – has celebrated our tenth anniversary and is in year 11 of publishing.
Learn more about our evolutionary journey as the industry's leading trade media, at the report linked below.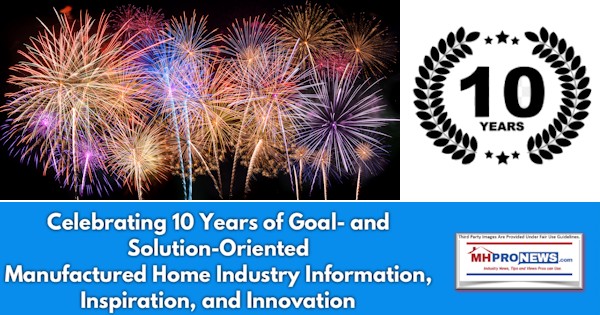 · For expert manufactured housing business development or other professional services, click here.
· To sign up in seconds for our industry leading emailed headline news updates, click here.

Disclosure. MHProNews holds no positions in the stocks in this report.
2019 Year-End Totals Reveals Decline in New HUD Code Manufactured Home Production, Shipments vs. 2018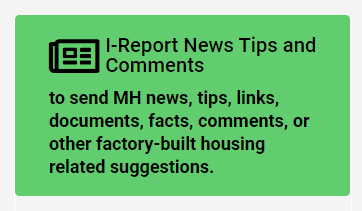 That's a wrap on this installment of "News Through the Lens of Manufactured Homes and Factory-Built Housing" © where "We Provide, You Decide." © (Affordable housing, manufactured homes, stock, investing, data, metrics, reports, fact-checks, analysis, and commentary. Third-party images or content are provided under fair use guidelines for media.) (See Related Reports, further below. Text/image boxes often are hot-linked to other reports that can be access by clicking on them.)
By L.A. "Tony" Kovach – for MHLivingNews.com.
Tony earned a journalism scholarship and earned numerous awards in history and in manufactured housing. For example, he earned the prestigious Lottinville Award in history from the University of Oklahoma, where he studied history and business management. He's a managing member and co-founder of LifeStyle Factory Homes, LLC, the parent company to MHProNews, and MHLivingNews.com. This article reflects the LLC's and/or the writer's position, and may or may not reflect the views of sponsors or supporters.