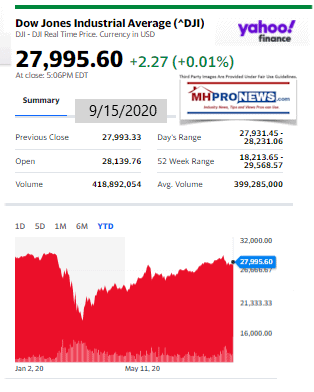 On Tuesday 9.15.2020, President Trump touted the "dawn of the new Middle East" said left-of-center Yahoo News about a signing ceremony for peace accords between Israel, Bahrain, and the United Arab Emirates (UAE).
"We're here this afternoon to change the course of history," President Trump told attendees at the White House. "After decades of division and conflict, we mark the dawn of a new Middle East."
The peace agreements were signed by Israeli Prime Minister Benjamin Netanyahu along with the foreign ministers of Bahrain and the UAE.
"This day is a pivot of history, it heralds a new dawn of peace," Israel's prime minister said.
"Thanks to the great courage of the leaders of these three countries, we take a major stride toward a future in which people of all faiths and backgrounds live together in peace and prosperity," President Trump said, adding that "There are more to follow."
Right-of-center Fox News said that: Sheikh Abdullah Bin Zayed Al Nahyan, UAE's foreign minister, said "we are already witnessing a change in the heart of the Middle East, a change that will send hope around the world."
Bahrain's foreign minister praised Trump's role in securing the deal. "Mr. President, your statesmanship and tireless efforts have brought us here today and made peace a reality," Dr. Abdullatif bin Rashid Al Zayani said.
There are numerous implications to the deal, some of which are political, but others are economic. The deals are possible, the president has said recently, due in part to the fact that the USA is no longer energy dependent on Middle Eastern oil.
But as MHProNews recently noted, it also sets the table for a significant change with respect to Iran.
Who is "Drinking the Kool-Aid" – Sunday Weekly Headline Review
This is a useful point to tee up the next segment of our business-nightly report. As regular readers know, there is the left-right headline bullets for today from left-of-center CNN Business and Fox Business. In a couple of minutes, one can get a snapshot of the news that news that often moves markets, from both sides of the left-right divide. That is proceeded with quotable quotes, which are bracketed by two of our three markets at the closing bell snapshots.
Tonight's featured focus is an op-ed by a "paleoconservative" writer who opposes endless wars that use U.S. forces as international cops or in the service of "American imperialism."  That is quite timely in the light of these peace deals, as it looks at the military component to the international policy discussions.
The featured focus will close on how this can logically benefit manufactured housing and consumers.
Quotes That Shed Light – American Social, Industry, National Issues…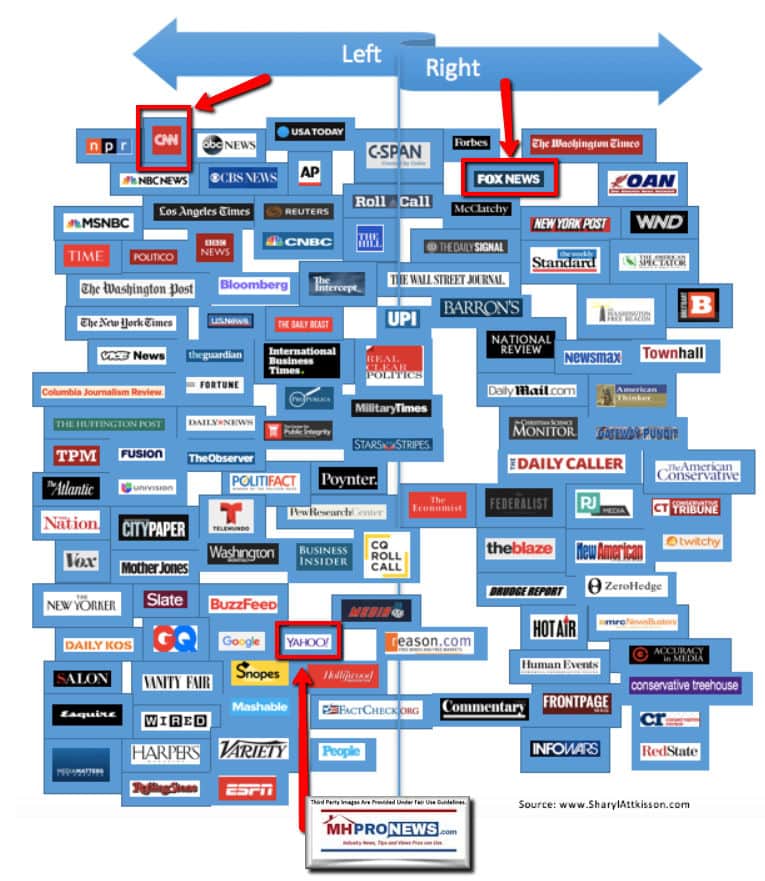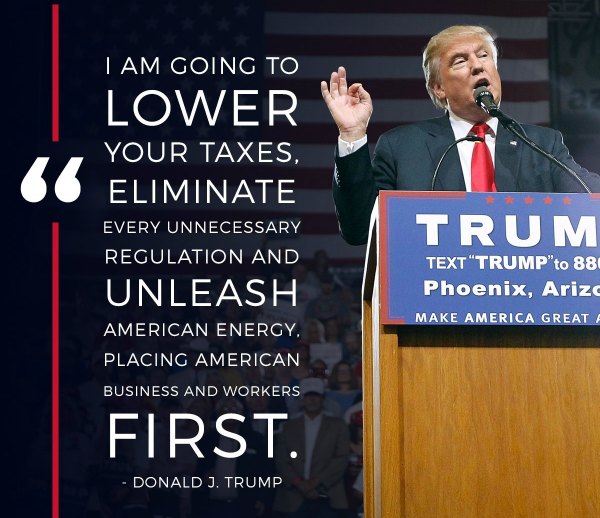 Headlines from left-of-center CNN Business
A surprise winner
An employee inserts a screw on the assembly line of the Carrier Midea Pvt. manufacturing facility in Bawal, Haryana, India, on Tuesday, May 27, 2014. India is scheduled to release first-quarter gross domestic product figures on May 30.
The best stock in the S&P 500 is Carrier, a 105 year-old air conditioning company
A Joe Biden win with a GOP Senate could be a nightmare for stocks
Trump's Fed pick doesn't have the votes
Everything you need to know about the iOS 14 update
Where is the iPhone 12?
Apple's Fitness+ wants to take on Peloton with at-home workouts
New Patagonia tags: 'Vote the a**holes out.'
There's an emerging winner of the pandemic economy
Electric truck startup Nikola hits back at short seller's report
Facebook buys an unused headquarters even as employees work remotely
Yuengling beer will be available in more states as part of new partnership with Molson Coors
'Tenet's' rough start at the box office signals a bleak fall for US theaters
Trump says weekly calls on 'Fox & Friends' are returning. Fox says maybe not
This Shark Tank star is partnering with Lowe's to help minority-owned businesses
Kim Kardashian West of 'The Justice Project' speaks onstage during the 2020 Winter TCA Tour Day 12 at The Langham Huntington, Pasadena on January 18, 2020 in Pasadena, California.
Kim Kardashian West will freeze her Instagram. Here's why
iPad Air.
Apple unveils a watch that monitors blood oxygen as well as a thinner and faster iPad
A man walks through a neighborhood on July 07, 2020 in the Brooklyn borough of New York City. A report issued by the Center for New York City Affairs last week noted that the city's unemployment rate surged from an historic low of 3.4 percent in February to 18.3 percent in May, with the analysis pointing out that the rate would be an even higher 26 percent in May if unemployed workers who haven't looks for jobs during the pandemic were included. The May umployment rate is twice as high for Black, Latino and Asian New Yorkers as for White New Yorkers.
Opinion: America's retirement savings crisis is now. Here's how to fix it
Headlines from right-of-center Fox Business
ECONOMY
JPMorgan sends some traders home after positive test for COVID-19
Jamie Dimon: Coronavirus shows 'critical' need for more inclusive US economy
Big US companies form group to boost hiring of minorities in New York
Trump praises JPMorgan for telling trading staff to return to the office
JPMorgan CEO Dimon says economic recovery could be derailed
MARKETS
WATCH: Apple announcements range from new watch health features to services bundle
Apple unveils new Watch Series 6, Apple Watch SE, and new iPad Air
MARKETS
WTO rules US tariffs on Chinese goods worth $200B are illegal
Lighthizer slams WTO after China tariffs ruling: US 'must be allowed to defend itself'
POLITICS
Biden's billionaires: Super rich back Dem despite pledge to raise their taxes
POLITICS
Bill Gates questions credibility of FDA, suggests its becoming politicized
'GREAT DAY'
MARKETS
Former Shell Oil president weighs in on Middle East peace deal
ALL WET
ECONOMY
SeaWorld permanently cuts nearly 1,900 furloughed employees
ECONOMIC DIVIDE
ECONOMY
Home Depot co-founder wishes Congress could come together
GOOD BUY?
ECONOMY
Facebook buys REI's new HQ in coronavirus sale
PRE-PANDEMIC SUCCESS
ECONOMY
US median income soared to record high in 2019 as poverty fell
'YOU HAVE TO BE NUTS'
MONEY
NYC comptroller says don't 'risk your life' by leaving state for Texas or Florida
'RECOVERY MILESTONE'
MARKETS
Coronavirus recession is over: big money managers
BREAKFAST FOR ALL
ECONOMY
Iconic NY bagel company pivots, will ship bagels across globe
GROWTH PLATEAU?
LIFESTYLE
US industrial production growth slows, up 0.4% in August
TECHNOLOGY
Amazon Air takes off during COVID-19 with rapid summer expansion to its fleet
SPORTS
NFL's Eagles to host FOX Bet Lounge at Lincoln Financial Field
TECHNOLOGY
Sony denies making millions of fewer PS5 consoles than planned
LIFESTYLE
Disney+ expands its access to 8 more European countries
LIFESTYLE
Oreo releases 'first-ever' gingerbread-flavored cookie for holiday season
MARKETS
Nikola CEO buys shares in face of SEC probe
LIFESTYLE
Rihanna's London rental home selling for just over $41 million
MARKETS
Netflix's 'Cuties' prompts 'churn' as domestic subscribers flee
LIFESTYLE
Aldi's Advent calendars return with hard seltzer, wine, cheese and beer varieties
LIFESTYLE
Idaho McDonald's franchisee fined $50G for child labor law violations at 11 locations
LIFESTYLE
Flywheel, SoulCycle competitor, files for bankruptcy
SPORTS
Senators press NCAA to allow college athletes to be paid for name, image, likeness
TECHNOLOGY
Facebook under more pressure from civil rights groups with planned Instagram 'freeze'
TECHNOLOGY
Collins presses Apple for information on wiping iPhone data amid Mueller team controversy
ECONOMY
Biden's energy plan could wipe out 5M blue-collar jobs
TECH
Apple launch event: What to expect
LIFESTYLE
Coronavirus brings Mexican toilet paper to US
LIFESTYLE
Amazon launches 'Luxury Stores' to sell high-end fashions; platform debuts with Oscar de la Renta collections
ECONOMY
China's 'most favored nation' status should be reviewed: Sen. Tom Cotton
LIFESTYLE
Lego to ditch plastic bags for paper ones in its boxed sets
Market Indicator Closing Summaries – Yahoo Finance Closing Tickers on MHProNews…
Featured Focus –
Where Business, Politics and Investing Can Meet
"Peace through strength" is a longtime adage in the U.S., England and elsewhere.  It long predates the Trump Administration.
While there has been a steep price paid in the first term of President Trump for the buildup of the U.S. military – Politifact puts the 4 year military budget at $2.5 trillion, while disputing the White House claim that the military has been "completely rebuilt" – nevertheless, a bigger, stronger, newer military is historically seen as a deterrence.
"U.S. armed forces are stronger than ever before," Politifact quoted President Trump, adding that "The fact that we have this great military and equipment, however, does not mean that we have to use it." He emphasized that point by saying, "We do not want to use it" – meaning, the superior power of the American military in a war.
With that backdrop, along with the signing of two peace deals at the White House today, is this from Pat Buchanan. Buchanan doesn't fit easily into the normal left-right paradigm. While he ran as a Republican for president twice, and served in the GOP Reagan and Nixon administrations, he opposed George W. Bush and his father's overseas military adventures.
Agree or disagree, Pat Buchanan is adept in history as well as communications. He routinely does a fine job of researching what he has to say.
Are the Forever Wars Really Ending?
"There is no… sound reason for the United States to continue sacrificing precious lives and treasure in a conflict not directly connected to our safety or other vital national interests."
So said William Ruger about Afghanistan, our longest war.
What makes this statement significant is that President Donald Trump has ordered a drawdown by mid-October of half of the 8,600 troops still in the country. And Ruger was just named U.S. ambassador to Kabul.
The selection of Ruger to oversee the U.S. withdrawal came as Gen. Frank McKenzie of Central Command announced plans to cut the U.S. troop presence in Iraq from 5,200 to 3,000 by the end of September.
Is America, at long last, really coming home from the forever wars?
A foreign policy analyst at the libertarian Charles Koch Institute and a Naval officer decorated for his service in Afghanistan, Ruger has long championed a noninterventionist foreign policy."
Buchanan makes the argument that Trump is telling Afghanistan that they will decide their own internal affairs. Why is he able to do that? Buchanan explains it like this.
"Speaking in Winston-Salem, North Carolina, Trump made a remarkable declaration:
"We don't have to be in the Middle East, other than we want to protect Israel. … There was a time we needed desperately oil, we don't need that anymore." If Trump means what he says, U.S. forces will be out of Syria, Iraq and Afghanistan early in his second term."
Buchanan then explains what the president's policies are doing in Europe, not just the Middle East.
"Another indication of where a Trump second term is pointing is the naming of retired Col. Douglas Macgregor as ambassador to Germany.
The winner of a Bronze Star for valor in the 1991 Gulf War, Macgregor speaks German and is steeped in that country's history. He has been highly visible on cable TV, calling for the transfer to our allies of the primary responsibility for their own defenses, and elevating the security of America's Southern border to a far higher national imperative.
In 2019, Macgregor was quoted: "The only solution is martial law on the border, putting the United States Army in charge of it and closing it off would take about 30, 40,000 troops. We're talking about the regular army. You need robust rules of engagement. That means that you can shoot people as required if your life is in danger."
That Macgregor's priorities may be Trump's also became evident with the president's announcement this summer of the withdrawal of 12,000 of the 35,000 U.S. troops stationed in Germany."
Buchanan, who right or wrong has previously taken the Trump Administration to task for putting American forces and weapons systems provocatively close to Russia, notes that the U.S. is engaged in Georgia, near the southern Russian frontier.
In contrast to the Trump actions, "paleoconservative" Buchanan shares this take on former President Barack Obama era Vice President Joe Biden.
"Joe Biden has signaled where he is headed — straight back to Barack Obama:
"First thing I'm going to have to do, and I'm not joking: if elected I'm going to have to get on the phone with the heads of state and say America's back," Biden said, saying NATO has been "worried as hell about our failure to confront Russia."
Trump came to office pledging to establish a new relationship with the Kremlin of President Vladimir Putin."
The full analysis by Buchanan on this date is found at this link here, plus in numerous syndicated columns around the U.S.
Additional Information, MHProNews Analysis and Commentary
There are so-called 'neo-cons' who believe that the U.S. should not withdraw from the Middle East. Arguably among them was former White House adviser, John Bolton.
Some have argued that the Trump Administration draw-down, is a mistake. Time will tell, but the president campaigned on this issue and has worked in fits-and-starts to make good on this campaign promise, as he has strived to do on several others.
The U.K Independent, on September 10, was among the news operations that reported that President Trump said in an recorded interview "Among the explosive revelations from journalist Bob Woodward's new book on Donald Trump is that the president claimed to have developed a secret new weapons system…" That – pardon the pun – bombshell – was the real news, not the parsing of the president's handling of the Wuhan China Coronavirus. Because if that is accurate, it is a powerful signal to America's enemies.
"I have built a nuclear, a weapon, I have built a weapon system that nobody's ever had in this country before," reported the Daily News about that same point. Madison adds to that presidential quote that, "We [i.e., the US military] have stuff that you haven't even seen or heard about."
Given the push for the Space Force during the Trump Administration, that is a claim that is not beyond the pale of belief. MHProNews has reported on, for example, U.S. military laser weapons systems that could in theory down aircraft or incoming nuclear tipped missiles.
Given what is known about that laser weapon system, what might be this claimed 'unknown' weapon system that the president revealed through a largely hostile media source?
Among the items that might be speculated about are the UFOs that President Trump has teased to Lou Dobbs on right-of-center Fox Business he might be revealed before the general election.
President Trump has been barraged with a nearly endless series of claims before and since he took office. No doubt, some of the claims – for instance, his history of being a womanizer – have some basis in reality. But that was hardly a secret.
Claims by opponents that the 45th president would be a warmonger who couldn't be trusted with the nuclear trigger have been proven untrue. Indeed, his nomination for the Nobel Peace Prize includes a reflection that he is the first president, Republican or Democratic, in 39 years not to enter into a new conflict.
The Manufactured Housing Industry Impact?
So-called "Trumponomics" and the "America First" foreign policy agenda is proven, pre-pandemic, to have reduced the cost of energy in the U.S. That's like a pay raise for tens of millions of Americans.
More money, lower energy costs, those are positives for the manufactured home industry.
Marginal income earners could qualify for a manufactured home using these foreign policy dynamics and their related energy implications.
Peace through strength can be good honest, ethical businesses.
See the related reports to learn more about such topics.
Related, Recent, and Read Hot Reports
"Rising China is a Positive Development" – Joe Biden, "Riding the Dragon" Exposé "The Bidens Chinese Secrets" Video Documentary
We Pause and Remember 9.11 – Heritage's Kay C. James on Patriots Day
China vs USA, Antitrust Looms, AP Highlights 'Competing Versions of Reality,' Sunday Weekly MHVille Headlines Review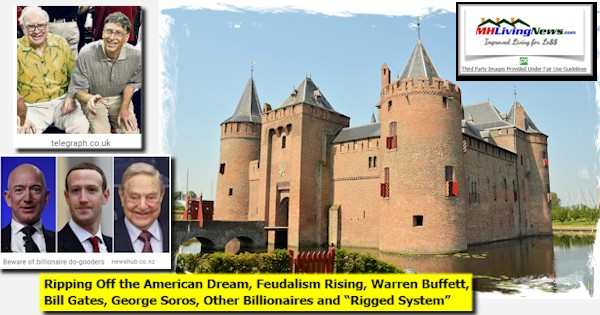 Millions for "Swiftboating" Joe Biden, plus Manufactured Housing Investing, Stock Updates
Warren Buffett, Clayton Homes, Manufactured Housing Institute Deception, Bigotry Claims; Federal Official Contrasts Obama-Biden vs Trump Pence Gay Rights Postures
Are More Blacks Moving to President Trump? "I have done more in three years for the black community than Joe Biden has done in 47 years—and when I'm reelected, the best is yet to come!" Plus Manufactured Home Investing, Stock Updates
White Billionaires vs Blacks, Minorities, "Uncle Tom" "Gaslighting" "Misdirection and Deception" – "Uncle Tom" Videos Review, plus Sunday Headline Recap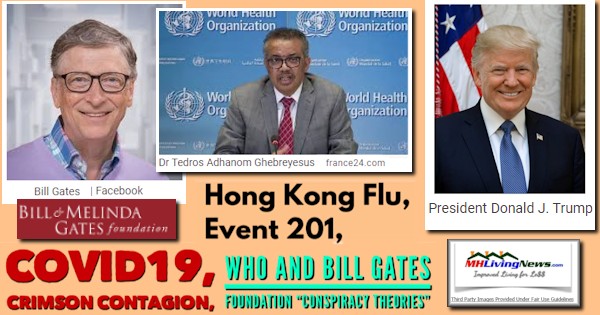 Manufactured Housing Industry Investments Connected Closing Equities Tickers
Some of these firms invest in manufactured housing, or are otherwise connected, but may do other forms of investing or business activities too.
NOTE: The chart below includes the Canadian stock, ECN, which purchased Triad Financial Services, a manufactured home industry lender
NOTE: Drew changed its name and trading symbol at the end of 2016 to Lippert (LCII).
Summer 2020…
Berkshire Hathaway is the parent company to Clayton Homes, 21st Mortgage, Vanderbilt Mortgage and other factory built housing industry suppliers.
· LCI Industries, Patrick, UFPI, and LP each are suppliers to the manufactured housing industry, among others.
· AMG, CG, and TAVFX have investments in manufactured housing related businesses. For insights from third-parties and clients about our publisher, click here.
Enjoy these 'blast from the past' comments.
MHProNews. MHProNews – previously a.k.a. MHMSM.com – has celebrated our tenth anniversary and is in year 11 of publishing.
Learn more about our evolutionary journey as the industry's leading trade media, at the report linked below.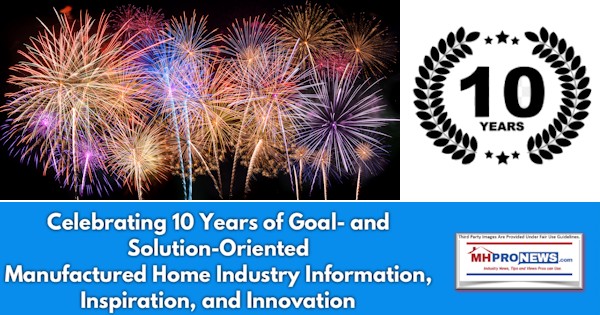 · For expert manufactured housing business development or other professional services, click here.
· To sign up in seconds for our industry leading emailed headline news updates, click here.

Disclosure. MHProNews holds no positions in the stocks in this report.
2019 Year-End Totals Reveals Decline in New HUD Code Manufactured Home Production, Shipments vs. 2018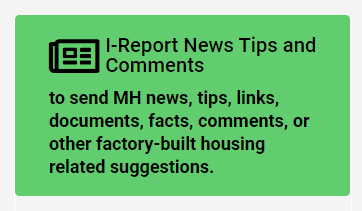 That's a wrap on this installment of "News Through the Lens of Manufactured Homes and Factory-Built Housing" © where "We Provide, You Decide." © (Affordable housing, manufactured homes, stock, investing, data, metrics, reports, fact-checks, analysis, and commentary. Third-party images or content are provided under fair use guidelines for media.) (See Related Reports, further below. Text/image boxes often are hot-linked to other reports that can be access by clicking on them.)
By L.A. "Tony" Kovach – for MHLivingNews.com.
Tony earned a journalism scholarship and earned numerous awards in history and in manufactured housing. For example, he earned the prestigious Lottinville Award in history from the University of Oklahoma, where he studied history and business management. He's a managing member and co-founder of LifeStyle Factory Homes, LLC, the parent company to MHProNews, and MHLivingNews.com. This article reflects the LLC's and/or the writer's position, and may or may not reflect the views of sponsors or supporters.