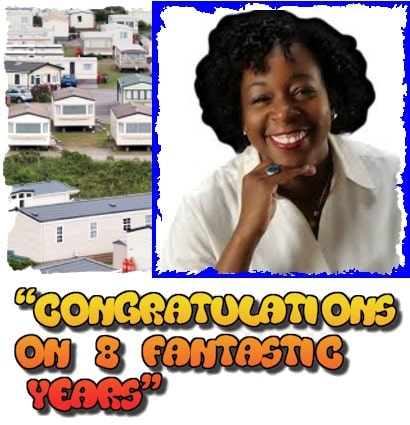 "Tony, congratulations on 8 fantastic years and cheers to many more!" said Stephanie McAnuff.
In August, 2009, the groundwork for what has become MHProNews and MHLivingNews was started.
Thanks to social media, such as LinkedIn, words of congratulations and encouragement are coming in daily.
While many keep it simple, "Congrats!" "Thank you for all you do," or "Kudos!" – some come in with more detailed, and specific words of encouragement.  One example is below.
Stephanie is with Marcus & Millichap, "The McAnuff Group," which specializes in "Real Estate Investing," per her LinkedIn profile page.
McAnuff said, "Thanks for the great information you put out in the industry. Big fans! Please feel free to share my thoughts about your work as a quote!"
McAnuff elaborated. "We have previously shared your information and articles with live links and credits back to you in our MHP Weekly and our news blog."

She said that the "great information" we publish that "crosses our desks…really resonates." They are "happy" to "help get the information out."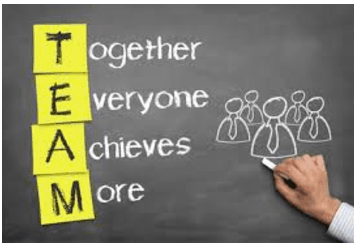 TEAM
These twin platforms are always about team work, and that includes:
Team writers, such as Julia Granowicz.
Clients and sponsors, such as Sunshine Homes, MHARR, New Durham Estates, Credit Human, Triad Financial, ROC USA, and others.
Professionals and associations that share their time and expertise in crafting thoughtful responses to specific issues.
Many of those are found on the Industry Voices guest blog, and/or are quoted in articles, such as (no order of importance implied), John Bostick, Donald Tye, Jr., Bob Crawford, Stan Posey, Richard Nodel, Frank Rolfe, Lindsey Bostick, Marty Lavin, Tim Connor, Mark Brunner, Jay Crawford, Jim Ayotte, Mary McBrady, JD Harper, Deanna Fields, DJ Pendleton, Sheila Dey, Don Glisson, Betty Whitaker, Ron Breymier, David Murdock, and scores of others.
The industry will only advance to its full potential when more of the root issues are successfully addressed.  Change takes place in local markets. Change must be location specific.
"Whenever something you and Soheyla publish" McAnuff and scores of others forward emails, post links, and share feedback on or off the record. News and tips come in routinely from readers, just like you.
Our emailed news updates are the single hottest headline news items in the industry, per data that third party MailChimp provides.
The average visitor goes to between 7 and 9 pages per visit.  Compare that to the 3.3 pages average for the typical news site.
15 minutes a day here and on our sister site of MHLivingNews will make you a better professional. Sharing the fact-based information here and on MHLivingNews is a simple way to advance the understanding and acceptance of this great industry.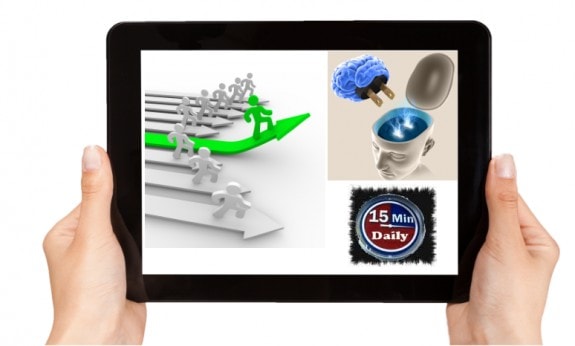 Actively retired Donald Tye Jr. is one of the advocates for a budding movement to increase the understanding, acceptance, benefit to consumers, investors, businesses and localities made uniquely possible by today's manufactured homes.
Tye reminded us that change for our industry is akin to the civil rights movement.  He recalls how Dr. Martin Luther King Jr. peacefully worked for change.  Organized efforts to confront ignorance, prejudices, and the forces holding the industry back are all necessary, Tye says.
On behalf of our team and sponsors, we thank you and all who make this possible and who log on daily by the thousands, and have for years. As more work together on the root causes of issues, the best is truly yet to come. ## (Announcements, commentary, thank you.)
(Image credits are as shown above, and when provided by third parties, are shared under fair use guidelines.)

Submitted by Soheyla Kovach to the Daily Business News for MHProNews.com.