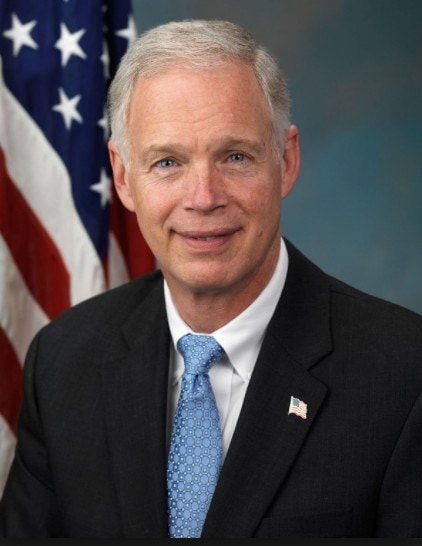 "I think there has been a concerted effort to sabotage this administration since day one on the part of many in the media and of course our Democrat colleagues in the House and Senate," Sen. Ron Johnson (R-Wis.) said to Newsmax TV.
"So obviously what they're trying to do is just slow down the confirmation process," Johnson said.
"That does two things," the senator explained, "that clogs the Senate calendar in terms of floor time to bring up other measures for debate. We just end up being almost 100 percent in the personnel business, and it prevents this administration from staffing itself."
Deep State Revolt?
Johnson isn't alone is raising an alarm over "media organizations and Democratic lawmakers" trying to bring down the Trump Presidency.
Industry sources tell MHProNews that there are several signs that the administration is being "resisted" in a metro area largely made up of Democratic voters.
Or that some GOP senators are essentially siding with Democrats in an effort to sideline the administration's agenda.

Under Reported
The 6 month economic report by Julia Granowicz last night underscored the progress made, based on left-of-center MarketWatch's reporting.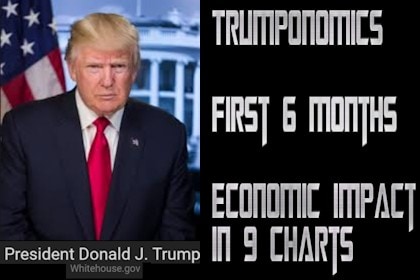 But what goes unmentioned – even in many right-of-center media – is that the record market gains are taking place absent an artificial stimulus.
As was widely reported for years – but has gone largely unmentioned in mainstream media for months – is that the Federal Reserve bought assets as an artificial way of boosting the stock markets during the Obama Administration years.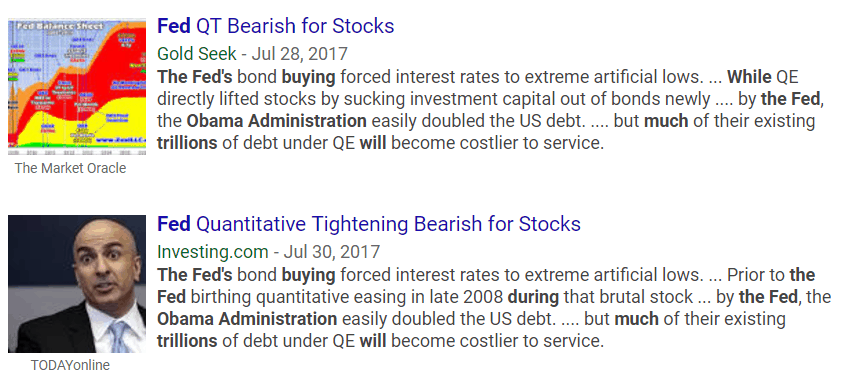 The gains being made now are taking place even as the reverse policy by the Fed has begun. CNBC reported in April that the "Federal Reserve officials said the shedding of the $4.5 trillion in bonds the central bank is" underway.
Those assets were purchased (monetized) by the Fed during three rounds of what they called "quantitative easing."
Sabotage…Leaks, Leaks
Fox News reports that there have been some 125 leaks since the president took office, about 2 leaks on average for every 3 days. 
A number of those leaks are on national security related issues, designed to embarrass and undermine the presidency. Amazon's Jeff Bezos media asset, the Washington Post, published transcripts this week of two calls between Mexican and Australian leaders and President Trump.  While those phone discussions took place months ago, nevertheless, this is said to be a first in American politics.
The chilling effect that might have on discussions between foreign leaders and the U.S. can't be underestimated.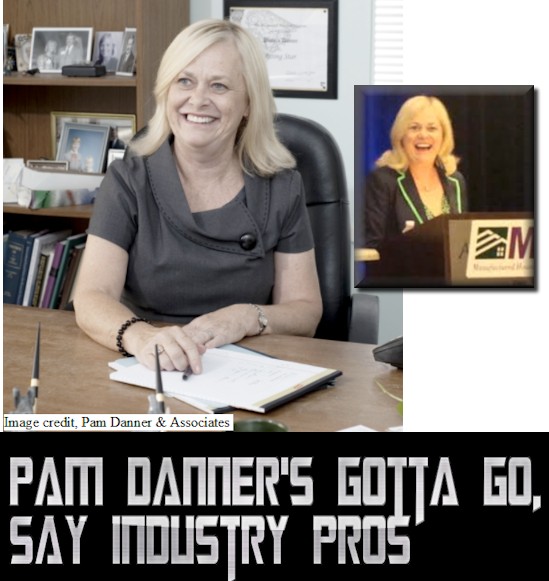 With all of that D.C. "Deep State," the "swamp" drama, it is not difficult to imagine that issues like Pam Danner keeping her job at HUD could seem minor to those outside of the modest manufactured housing industry.
Chris Wallace – son of CBS' 60 Minutes icon Mike Wallace and Fox News Sunday host has said this is an unprecedented effort to undermine a valid election.
With that much artificially generated chaos, no wonder President Trump went to West Virginia last night for a campaign style rally. 
Campaign Style Rally
ABC News said at last night's rally, President Trump labeled "The Russia story is a total fabrication. It's just an excuse for the greatest loss in the history of American politics."
The LA Times said, "Blaming Democrats even as the Justice Department special counsel has advanced his investigation, Trump said, "It just makes them feel better when they have nothing else to talk about."

Trump had what the left-of-center LA Times called an "overflow crowd of supporters in a 9,000-capacity Huntington, W.Va., arena" which broke into the "chant "Lock her up!" and then paused to encourage their taunts at Hillary Clinton, his 2016 Democratic rival, just as he first did more than a year ago at the Republican convention that nominated him for president."
The Daily Business News will continue to report on the complex efforts to derail the Trump Administration, and its "American Business," and "American Workers" first agenda. ## (News, analysis.)
(Image credits are as shown above, and when provided by third parties, are shared under fair use guidelines.)

Submitted by Soheyla Kovach to the Daily Business News for MHProNews.com.