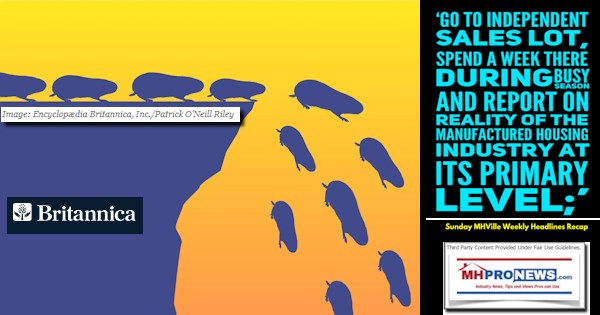 A veteran personality in manufactured housing sent the following remarks to MHProNews on 6.3.2023. "Go to an independent sales lot, spend a week there during the busy season and report on the reality of the industry at its primary level." That "Go to" apparently means to suggest that MHProNews, and more specifically this writer for MHProNews, should go to a manufactured home street retail sales center and report on that aspect of the industry. That individual happens to have obvious ties to the Manufactured Housing Institute (MHI). It is an interesting suggestion, which will be examined further below. But next, another recent comment from a non-MHI connected source will be considered.
A pro-Manufactured Housing Association for Regulatory Reform (MHARR) linked source recently remarked about a comment from an independent who referred to this writer for MHProNews as "that guy from Florida." It is important to listen to feedback of all types. More on that shortly too.
Speaking of MHARR, a longtime MHI member previously pointed out that there was overlap between MHARR and MHI members. That has certainly been true for years. Some have been, and still are 'dual members' of both trade groups. That professional, successful in his own right, used that to imply that there is a kind of game between MHI and MHARR which is illustrated by dual members. Really? More on that below.
There were several remarks about two stories covered in the weekly recap for the week in review.  Among them were (cleaning it up by paraphrasing) 'how unfrigging real' it was about stunning allegations of fraud being publicly lodged against Sun Communities (SUI) corporate leader Gary Shiffman. Sun Communities holds an MHI board position. Shiffman and MHI have declined comment on a report that per informed sources has been widely shared, particularly in the manufactured home community sector. That report and the one involving MHI-National Communities Council (NCC) members Frank Rolfe and Dave Reynolds are also high on the readership count for the week in review.
Jumping back to the headline remark. That same professional said: "I know [Danny] Ghorbani and MHARR are interesting, but 50 years of nagging and lawsuits by them has accomplished little, in fact nothing which has lead [sic] to more sales." That might have come from routinely pro-MHI blogger George Allen, but it wasn't. An evidence-based case can be made that without MHARR, the industry as we know it today might have entirely collapsed post 2009. Without MHARR, the pattern of consolidation that is being discussed here and in mainstream media, which is routinely ignored or glossed over (or de facto celebrated…) by pro-MHI trade platforms may be far further along than it presently is. A perfect example of that is the DOE energy rule with MHARR pressing MHI for months to sue. MHI finally did. More on that in a report below for the week that was.
There are thousands of manufactured housing professionals who log on daily to MHProNews to see the latest on the industry. They come for manufactured housing "Industry News, Tips, and Views Pros Can Use." © Investors, public officials, researchers, corporate and nonprofit leaders are also known to be routine readers here. That's not bragging, that's reality based on reliable sources who give us certain tips on federal and state officials. There are some who routinely (thank you) provide tips in the way of emailed items that include news and events MHProNews might have otherwise missed, share feedback, and more.
Besides verbal and message feedback, there is also statistical input. We know which reports resonate with industry professionals, because our websites collect data on "hits" to the thousands of articles on our two primary websites, MHProNews and MHLivingNews. Techies know that's true.
Among the reports for the week that are linked below is one that reveals engagement statistical insights for May 2023. MHProNews has surged to its highest level in a year (looking back in time more than a year on data takes added effort, and we remain busy). Put differently, there appears to be some correlation between drawing a sharp contrast between what MHARR and MHI do and high levels of readership. MHProNews was recently contacted by a Newsmax producer. While we don't expect to get an interview on air, that source indicated they are interested in putting yours truly on air later this year. People forget, but either way, we'll see. Similarly, an informed source tells us that a major publication contacted MHARR recently. While they weren't mentioned in their report either, their perspective absolutely was reflected.
It isn't just troubling items that are examined. Among the headlines for the week that was below is an article on Paul Bradley with ROC USA. There is a report on why muckraking is important. And there are data packed reports on what is occurring with others in the U.S. housing market, and what that should tell us about the manufactured home market. That should be particularly true in June, which is national homeownership month. See all of that and more below.
We are aware of our strengths and weaknesses at MHProNews. So, reader feedback and tipsters alike are valued. Is there more that could be done? Sure. But based on the current dynamics in MHVille, we already do more than all the others combined.  The messages and data tell us that you – our readers – are keen on what you find here, even if you don't like something, at some level you know that it is important to know.
As author and AMAC member Mike Kapic has reminded us: "You can ignore reality, but you cannot ignore the consequences of reality." – Ayn Rand
MHI staff and their corporate leaders have consistently declined comments on issues that MHARR may raise, but that others in MHVille in the MHI circle of seemingly lemming-likely followers routinely ignore. Lemmings are known for going to the edge of a cliff, and then jumping over. This has been called "mass suicide," which is not necessarily so, but it is an understandable observation. See the featured image at the top of this report or the video below.
According to Britannica, the following.

But there is one myth [about lemmings] that has held on tenaciously: Every few years, herds of lemmings commit mass suicide by jumping off seaside cliffs. Instinct, it is said, drives them to kill themselves whenever their population becomes unsustainably large.
Lemmings do not commit suicide. However, this particular myth is based on some actual lemming behaviors. Lemmings have large population booms every three or four years. When the concentration of lemmings becomes too high in one area, a large group will set out in search of a new home. Lemmings can swim, so if they reach a water obstacle, such as a river or lake, they may try to cross it. Inevitably, a few individuals drown. But it's hardly suicide."
It has been a while since an MHI connected reader said, "If MHProNews is writing about it, I want to know [more] about it." But others before and since have said similarly.
For some punch lines on the response given to the question about MHProNews going to a sales lot for a week, see today's postscript.
Manufactured housing is demonstrably underperforming. One could also say that the U.S.A. is also underperforming (see Judge Andrew Napolitano and another report linked in our weekly headlines recap below). On a topic of agreement, Cavco said a few weeks ago a point first raised here on MHProNews years before. A lack of affordable housing where it is needed is costing the U.S. economy some $2 trillion dollars annually. That's two trillion dollars annually of lost Gross Domestic Product (GDP).
Let's reframe that two trillion dollars in lost GDP. In the course of 2 decades that two trillion is much more money than what's needed to pay off the gigantic national debt. Per WorldOMeter: "What is the U.S. National Debt amount? The current U.S. debt is $31,462,154,854,903 as of May 23, 2023." Obviously, not every dollar generated goes to taxes, but the sheer size of the boost to the U.S. economy ought to make people lean in who think that solving the affordable housing crisis with a more robust use of HUD Code manufactured homes makes obvious sense.
The articles for the week that was are on topics that are routinely found only on MHProNews in the balance of what passes for MHVille trade media. Sure, other bloggers and publishers occasionally say something of interest, which we may then unpack and expose as needed.
But for a clarity on the evidence, facts, and expert insights on why manufactured housing is underperforming others are sadly in the ignore the problem or excuse business. As to who is benefiting from the status quo, there is simply no other trade media in the industry that sheds a light like ours.
Andrew Justus, J.D., Niskanen Center Housing Policy Analyst, Hill Op-Ed Asks and Answers – 'What's Holding Back Manufactured Homes?' Sunday Weekly MHVille Headlines in Review
Presumably because of the depth of evidence and the quality of analysis our reports our readers – people just like you – respond with their time, multiple pageviews, and other forms of engagement. Our engagement as measured in pageviews per visitor in 2022 was roughly 3 times what mainstream websites like CNN or Fox News experience. By contrast, others have a reportedly high bounce rate and low page views per visit.
It is our rivals and their allies that have praised our industry-leading work, so your traffic and their praise are encouraging enough for MHProNews to keep delivering what you crave. Reality. The truth with expert views expressed as best as it can be grasped based on available evidence.
With no further adieu, here are the headlines for the week that was from 5.28.2023 to 6.4.2023.
What's New on MHLivingNews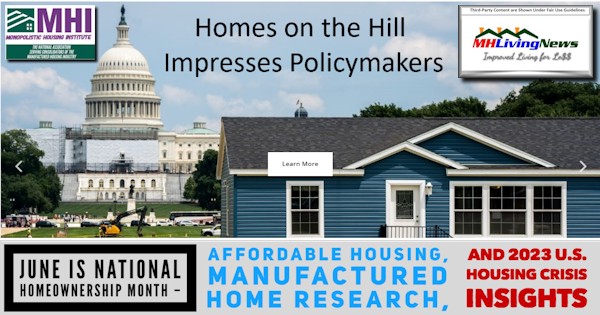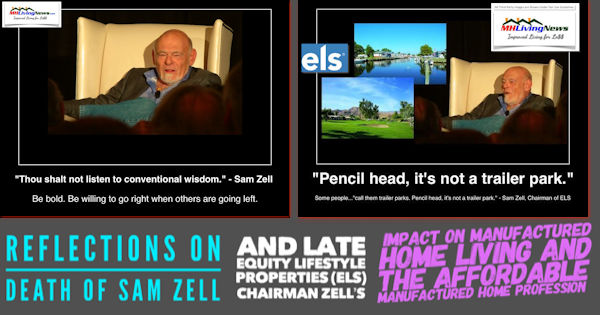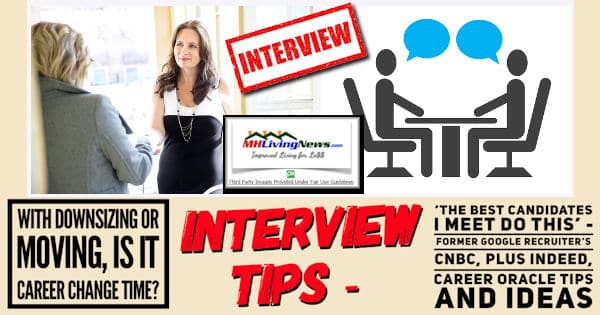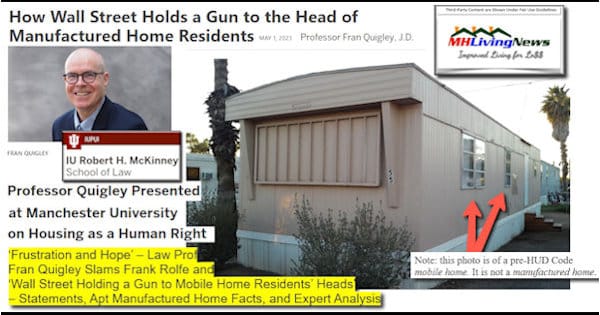 What's New from Washington, D.C. from MHARR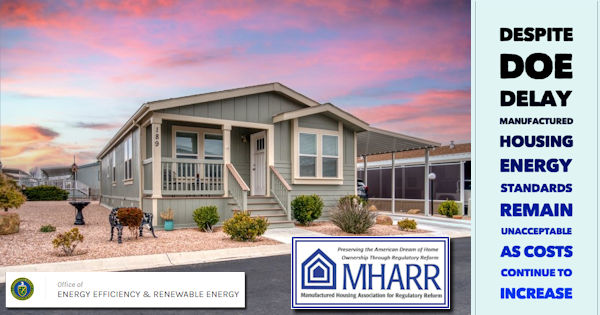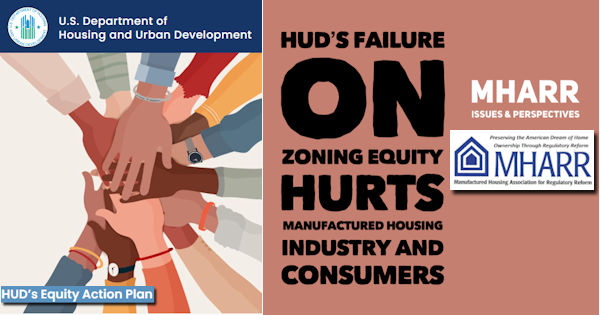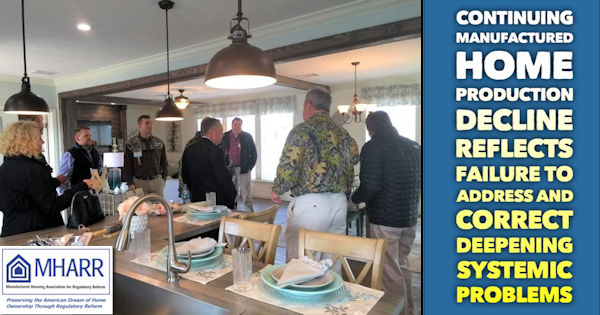 What's New and Recent on the Masthead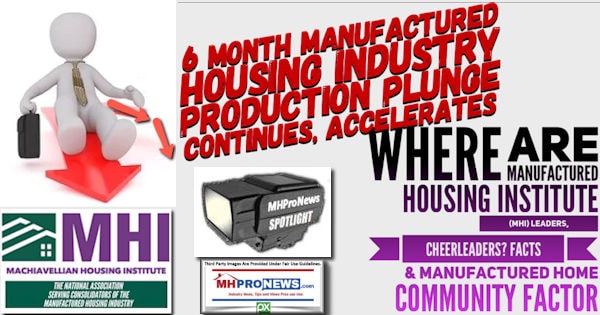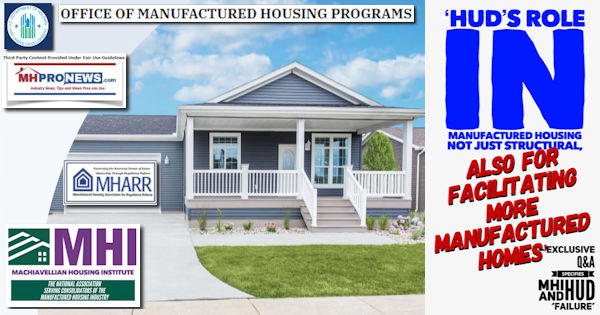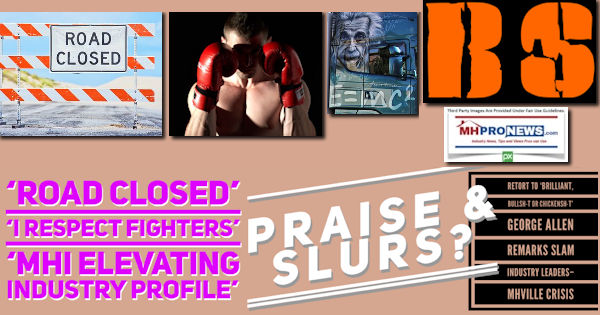 What's New on the Daily Business News on MHProNews
Saturday 6.3.2023
'Property is Part of Freedom' Judge Andrew Napolitano Touts Unanimous SCOTUS Win Over Admin State Guarding Property Rights in Controversial Op-Ed-Ayn Rand, Rebels+Old Dixie; plus MHMarket Updates
Friday 6.2.2023
Investopedia's Cautionary Post on Illusory Truth Effect. What Is the Illusory Truth Effect? How Does Illusory Truth Effect Apply in MHVille? Fact Check, Analysis, Viewpoints Plus MH Stocks Update
Thursday 6.1.2023
Brian Benderoff Claims he and Dr. Billy Gonte Involved in Insurance Scam with Gary Shiffman, CEO of Sun Communities, per Detroit News – Additional Info Beyond Report; plus MHMarkets Update
Wednesday 5.31.2023
Department of Energy Publishes 'Unacceptable' Manufactured Housing Energy Rule Extension, MHI Remarks, Ex-MHI and MHARR's Danny Ghorbani Offers Focused Praise – plus MHVille Stocks, REITs Updates
Tuesday 5.30.2023
Paul Bradley with ROC USA Gives Keen Exclusive Insights on Manufactured Home Communities (MHCs) Market 'I Know You Haven't Forgotten' SF MH Mortgage in Land Lease, MHC Sales Slow-PE Players Grow
Monday 5.29.2023
'RV Horizons and Impact Communities Agree to Consent Judgment' Frank Rolfe, Dave Reynolds, and MHI Leaders Asked to React; MHPHOA Residents Alert, and Memorial Day 2023 Manufactured Home Industry Reflections
Sunday 5.28.2023
Name Calling, Evidence, Facts, and Manufactured Housing's Primary 'Muckraker' Shed Light on Manufactured Home Industry Underperformance; plus Sunday Weekly Headlines Recap
Postscript
Let's quote that opening comment above once again. "Go to an independent sales lot, spend a week there during the busy season and report on the reality of the industry at its primary level." Several points to make on this one, beyond what was shared above. In no particular order of importance are the following thoughts.
1) MHProNews is the obvious contrarian in manufactured housing trade media.  We don't have to agree with the late Sam Zell on everything to agree with him on questioned business ethics with residents or others in order to agree with him on this pithy point: when others are going left, look right. Everyone else generally kisses the derriere of MHI and their consolidating, moat-building insiders, but why? Are they merely lemmings? Don't they see that the pattern for the past 20 (+/-) years ?
2) That MHI connected message writer may not have realized and/or may have forgotten, that this writer 'grew up' in the manufactured housing retail side of the manufactured home industry. Furthermore, we've got years of positive manufactured home community retail experience. In each case, there were documented high-volume and publicly endorsed results.
3) When MHI and one of their surrogates essentially called for a boycott (a possible antitrust violation) of this platform for pointing out their shortcomings and being pro-robust industry growth, others arguably stepped in and/or bumped up their own efforts in the marketing-consulting-arena. Our response was to step back and let them reveal themselves. What happened? Two distinctive, well documented episodes of manufactured home industry decline. The current one is now 6 months in duration. On Monday 6.5.2023, we'll know if it is 7 months of decline, or if the powers that be at MHI decided to ramp things up again.
4) By contrast, when MHProNews and our marketing/consulting/educational efforts stepped into the void that existed when the Louisville Manufactured Housing Show was cancelled for the first time in decades due to low attendance, what happened?  The show swiftly recovered. Our work was widely praised. And manufactured home industry shipments began to rise again.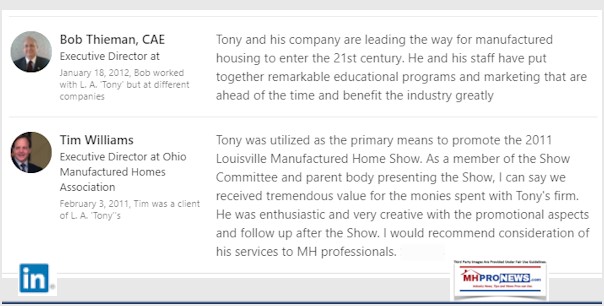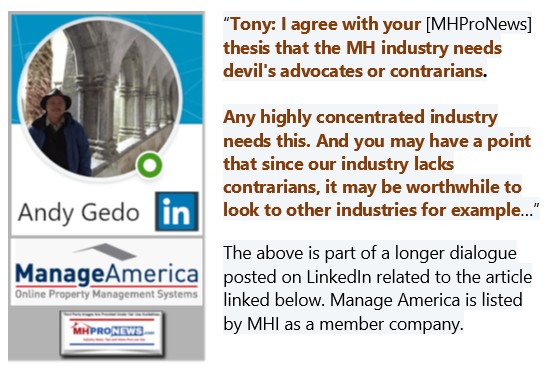 5) Starting in the 1980s, this writer had leading sales and management results for others, and then for a retail center that this writer was an owner in before selling profitably and retiring decades early. It was positive achievements at the retail level that caused trade publications of that era to do features on/with this writer.  Retiring at a young age can be boring. So, in the 1990s, a 3-year stint in RVs and other professional experiences that included manufactured housing occurred. Fast-forward to the 21st century. This writer worked in retail with giants like Clayton Homes, and for manufactured home independent retailers too. There are awards and positive results

to show for those efforts. It is fair to say that

we know street retail.  After the MHI ally 'boycott' in recent years, while it has been a while since we've done a project for a street retailer, our past results speak for themselves. Then, as the retail base began to dwindle, this writer (pre-MHProNews) made the pitch to community operators to step up their retail efforts. Once more, the praise and results speak for themselves. We do what others don't, and while different, it is ethical and it demonstrably works when put to work.
6) By contrast, one of our now MHI linked rivals has reportedly been working with some 15 state associations to boost their sales. They have a slick site. They do slick video and techs. But the industry is in 6 consecutive months of decline. Results speak for themselves.
50 State YTD 2023 Manufactured Home Production, Shipment Data Compared to NAR, NAHB Insights –Stick Builders Up While MH Falls – NAR Says 'More Inventory Critical' – Obstacles and Opportunities in MHVille Snapshot
Because MHProNews/MHLivingNews are willing to publicly push back, document reality vs. fancy (but empty) claims, and have consistently named names, YEARS of documentation and authentic trends are now available.  The path ahead is obvious for those who pay attention.
Notice: the graphic below can be expanded to a larger size.
See the instructions below the graphic below or click the image and follow the prompts.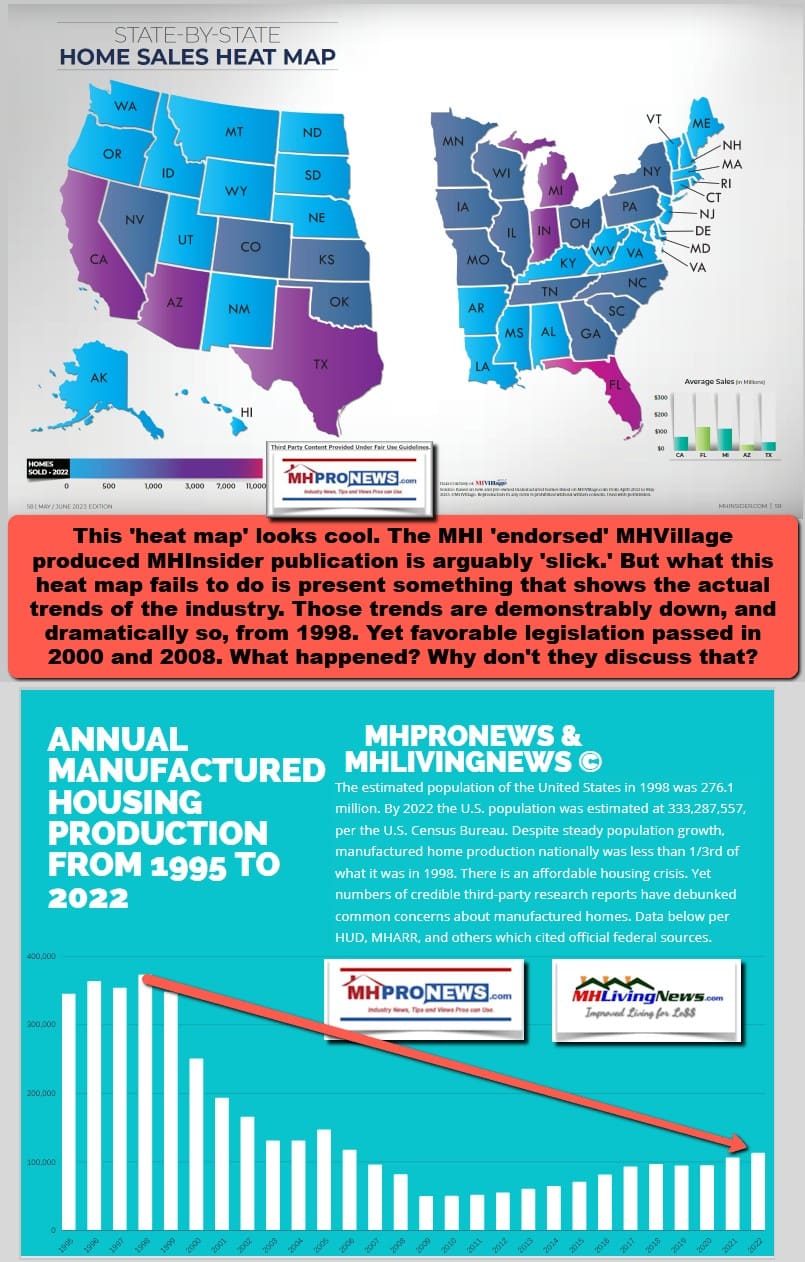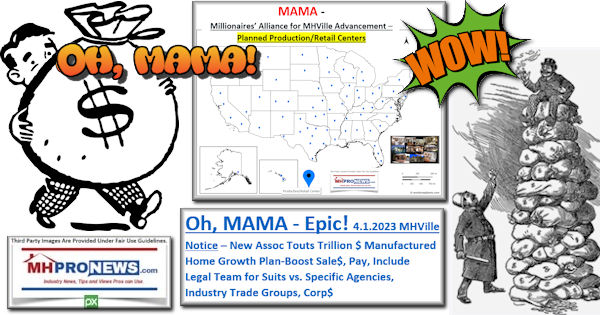 But let's probe that a bit further. Independent street retailers have become scarce.  When factories talk about their 'retailers' they often lump in their wholesale deals with manufactured home community operators, because they either rent, lease and/or sell manufactured homes. Why do communities do it? In part, because there are only a fraction of the number of street retailers in the industry that existed roughly fourteen years ago.
It isn't that MHI does zero.  It is that what they do is obviously ineffective. That begs the question, are they simply not capable of achieving the goal that their prior president and CEO said could be done? Or do their insiders like low productivity because it lends itself to increased consolidation?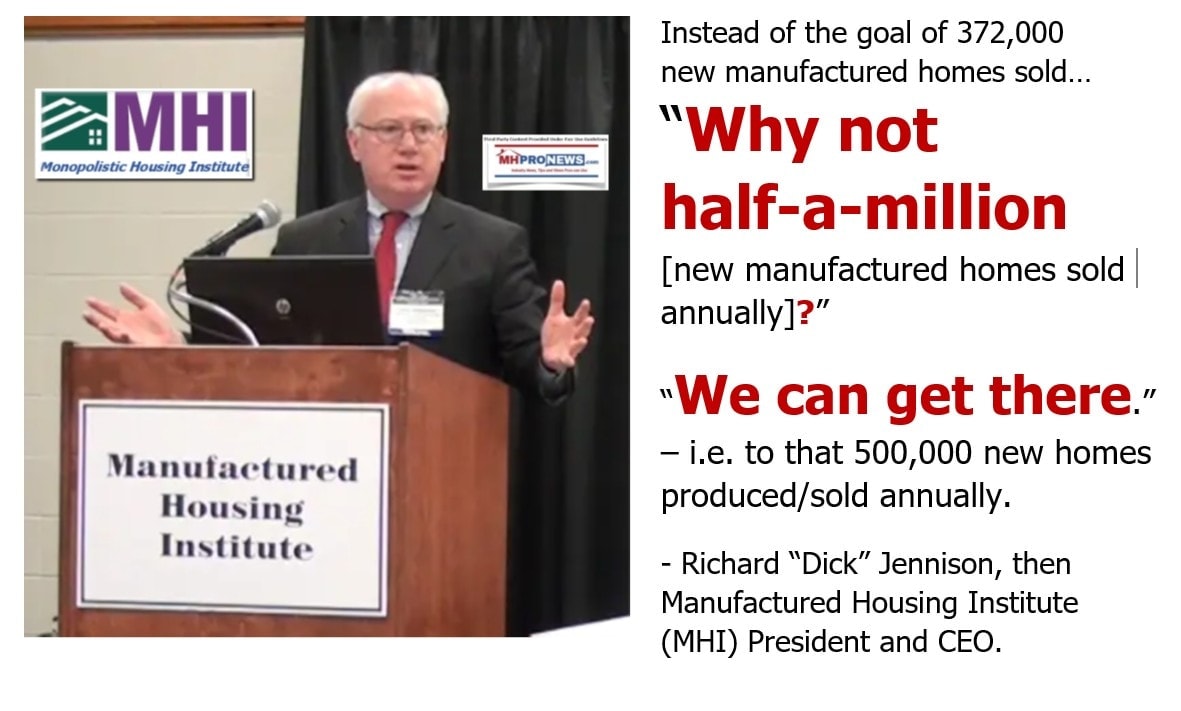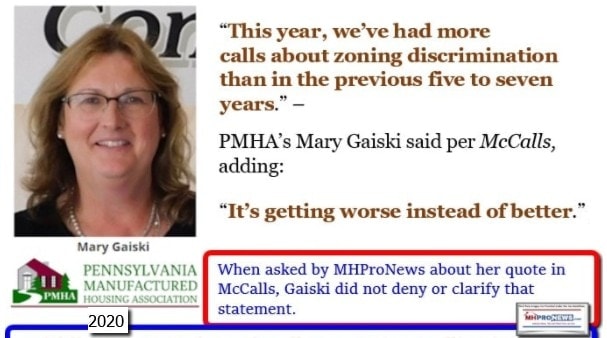 You expect competitors to compete. But one should be able to count on the industry's self-proclaimed leading trade group to do its own self-proclaimed job.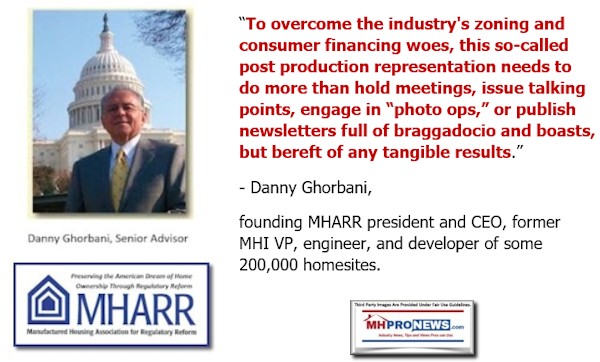 'Production at Lowest Levels in a Decade' but 2023 Outlook 'Optimistic for Texas Manufactured Housing Industry,' says TRERC – Supply Chain, Finance, Report, Analysis; plus MHVille Stocks Update
It is time for public officials to investigate. It is also time for industry professionals to organize litigation against MHI and their dominating brands. Some lawfirms could do it on contingency. What is needed is the willingness to step up and fight the apparent corruption that has eroded manufactured housing from within. ##
Has the Manufactured Housing Industry Become a Target-Rich Environment for Plaintiffs' Attorneys? Facts, News & Views; plus, Sunday Weekly Manufactured Home Industry (MHVille) Headlines Recap
Longtime MH Retail Sales Manager Asks Manufactured Home Leaders – Why are Manufactured Housing Production Levels Today About Half of 1980s When Interest Rates Hit 20.5% APR on ARM Loans?
Over $1 Million! Manufactured Housing Institute Doc Drop! Top MHI Staff Pay Revealed. Additionally, Unpacking Evidence of Perjury, Fraud, Other Possible Federal Crimes; plus MHVille Stocks Update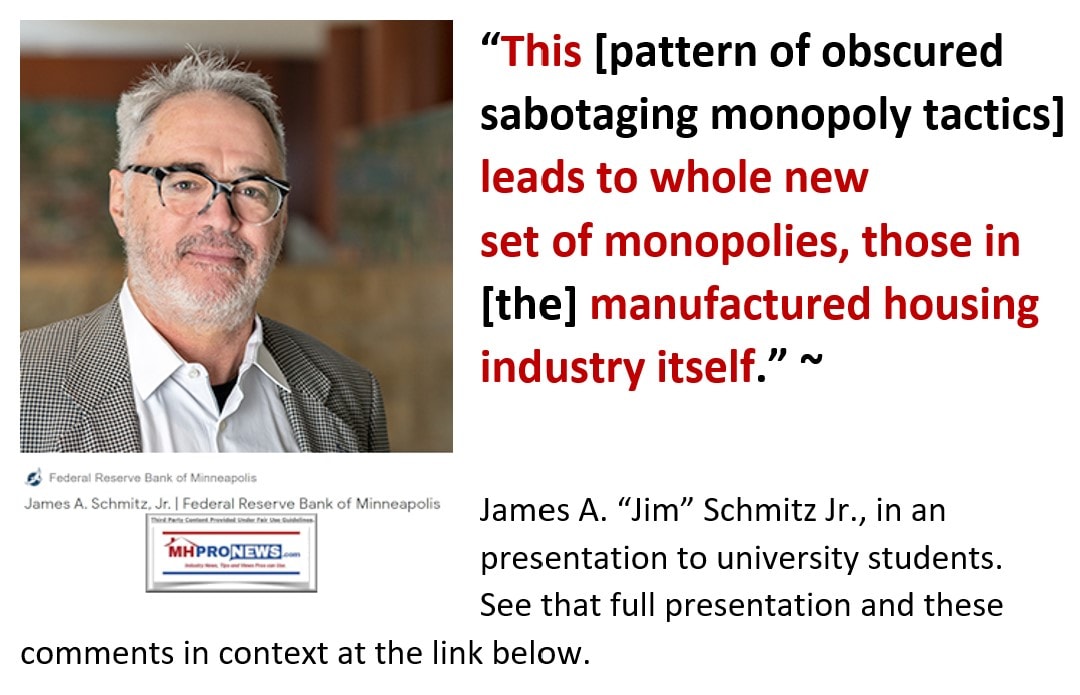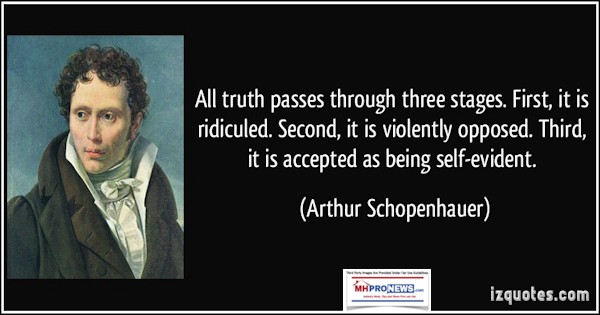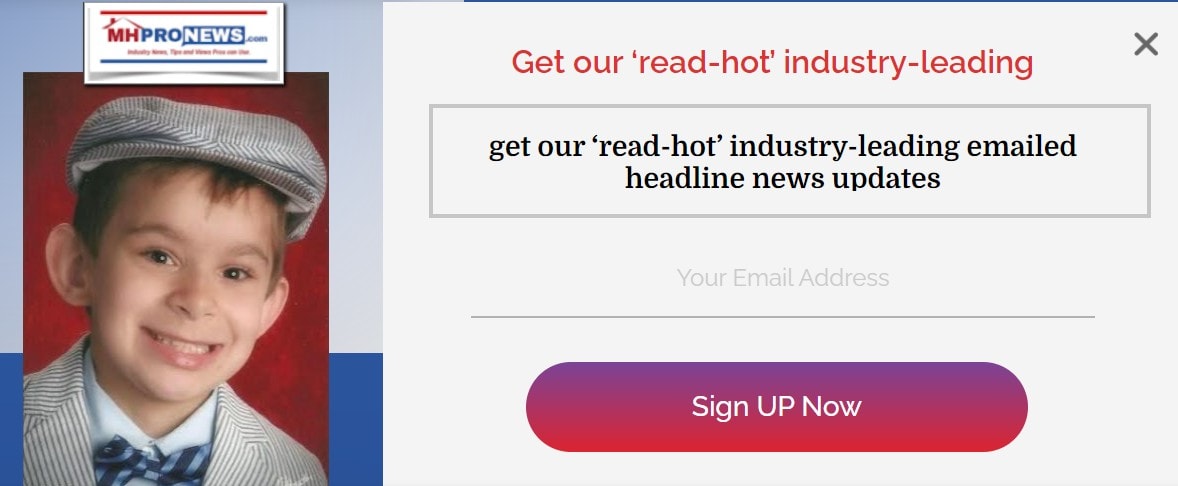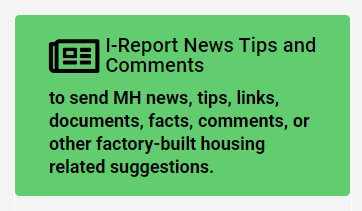 Again, our thanks to free email subscribers and all readers like you, as well as our tipsters/sources, sponsors and God for making and keeping us the runaway number one source for authentic "News through the lens of manufactured homes and factory-built housing" © where "We Provide, You Decide." © ## (Affordable housing, manufactured homes, reports, fact-checks, analysis, and commentary. Third-party images or content are provided under fair use guidelines for media.) See Related Reports, further below. Text/image boxes often are hot-linked to other reports that can be access by clicking on them.)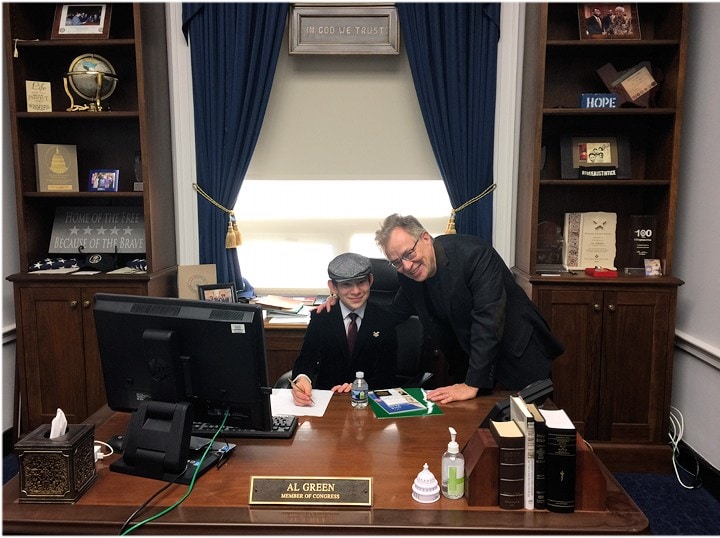 By L.A. "Tony" Kovach – for MHProNews.com.
Tony earned a journalism scholarship and earned numerous awards in history and in manufactured housing.
For example, he earned the prestigious Lottinville Award in history from the University of Oklahoma, where he studied history and business management. He's a managing member and co-founder of LifeStyle Factory Homes, LLC, the parent company to MHProNews, and MHLivingNews.com.
This article reflects the LLC's and/or the writer's position and may or may not reflect the views of sponsors or supporters.
Connect on LinkedIn: http://www.linkedin.com/in/latonykovach
Related References:
The text/image boxes below are linked to other reports, which can be accessed by clicking on them.'
2023 'Excellence in Manufactured Housing Awards' – Claims, Facts, Op-Ed Practically Writes Satirical Saturday Column on Manufactured Housing Institute's Sly 'Awards' – plus, MHVille Markets Update
"Played"-Publicly Traded Manufactured Housing Institute (MHI) Members, MHI News Update Reveals True State of Manufactured Housing Industry in May 2023-Facts, Analysis, and MHVille Markets Update
Aging Warren Buffett Led Berkshire Hathaway Invests Billions in Asian Firm, Soon Sells Most in 'Red Flag' Issue for Dozens of Manufactured Housing Producers; plus Sunday Weekly Headlines Recap
True State of the Manufactured Housing Industry in March 2023 Based on Facts, Not Clever Agenda-Driven 'Fiction$' – plus Sunday Weekly MHVille Headlines Recap
Danny Ghorbani – Manufactured Housing's 'Elephant in the Room,' per Prior Manufactured Housing Institute Chair, Exclusive Q&A on Key MHIndustry Issues, plus Sunday Weekly MHVille Headlines Recap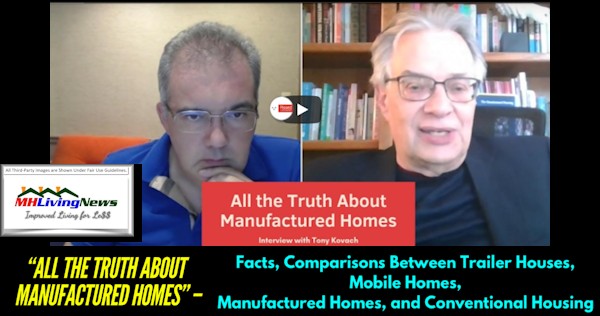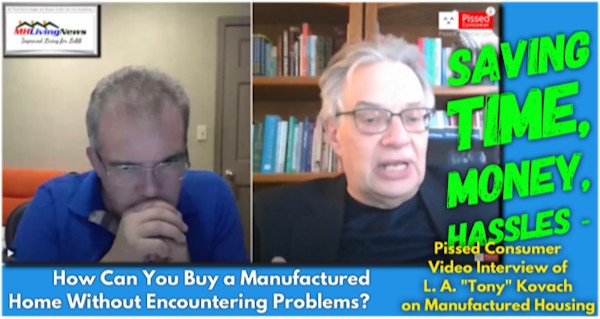 'Affordable Homes for Low Income Must Produce in Factory,' 'Years to Unravel Sabotage,' Grad Students Interest in Manufactured Housing, Factory-Home Solutions; plus Sunday Weekly Headlines Recap