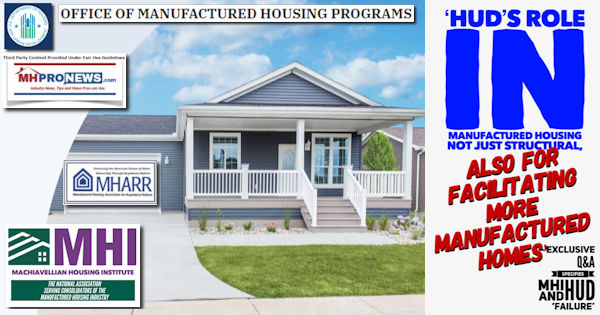 The following exclusive question and answer (Q&A) with Mark Weiss, J.D., President and CEO of the Manufactured Housing Association for Regulatory Reform (MHARR) merits a brief preface. What many don't realize in non-televised or non-audio/video recorded interviews for radio or podcasts, the remarks by a person being quoted may be accurate, but those remarks may also be a paraphrase by the journalist or writer. MHProNews has been doing interviews and Q&As (questions and answers) via email for years. When some party is given an opportunity to provide remarks, on or off the record, there ought to be a higher level of comfort for all involved when the party being asked for comment picked the words themselves. If something needs clarification, we may ask the party involved to look again and consider if that is how they want to express their views.
That said, in Part I is that Q&A with MHARR CEO Weiss, J.D., It will be followed by a focused Part II that provides additional information with More Masthead Analysis and Commentary in Brief.
Part I
MHProNews Q&A with Mark Weiss, J.D., President and CEO of the Manufactured Housing Association for Regulatory Reform (MHARR).
MHProNews Question 1:
Can you elaborate on your statement you made in MHARR's News Release of April 24, 2023, regarding discriminatory and exclusionary zoning targeting manufactured housing?
Mark Weiss for MHARR: Of course. That MHARR News Release specifically addressed the inclusion of manufactured housing in the new Affirmatively Furthering Fair Housing (AFFH) regulation currently being developed at HUD. And, of course, we called on HUD to specifically include and reference HUD Code manufactured housing in that regulation as a source of affordable housing that: (1) must be included in the "Equity Plans" mandated for HUD program participants by the rule; and (2) must not excluded (either singly or in communities) by a participating jurisdiction. But, as we also made clear in our comments, HUD's obligations regarding affordable manufactured housing do not end there.
MHProNews Question 2:
What are those obligations on the part of HUD, and what should be done?
Mark Weiss for MHARR: That's actually quite straightforward. Look, HUD Code manufactured housing is regulated by HUD itself. And HUD's authority over – and responsibility for – the manufactured housing industry is quite broad. That's why HUD's regulations under the National Manufactured Housing Construction and Safety Standards Act of 1974 did – and still do – refer to HUD's "superintendence" of the industry. That language was not an accident. It refers to HUD's statutory obligation to advance the availability and accessibility of affordable HUD Code manufactured housing for all Americans as a necessary and essential affordable housing resource. And, just in case there was any doubt, when Congress updated the law in 2000, it explicitly emphasized that HUD's mission with respect to manufactured housing involves more than mere "structural" regulation. Thus, in the "Purposes" section of the Manufactured Housing Improvement Act of 2000, Congress stated that one of the key purposes of the law (and hence, of HUD's regulation of manufactured housing), was "to facilitate the availability of affordable manufactured homes and to increase homeownership for all Americans."
Again, the word "facilitate" was not an accident. It was chosen to reflect an affirmative statutory obligation, on the part of HUD, to use all of the powers and authorities available to it, to advance the availability and utilization of HUD Code manufactured homes across all areas of the United States, among all groups and populations, and among all income levels.
So, the 1974 law, as augmented by the 2000 Reform Law, tasked HUD with this broad affordable housing role with respect to manufactured housing. But that role cannot be fulfilled if local jurisdictions use their zoning authority to discriminatorily exclude HUD Code homes. Consequently, Congress paired this broad affordable housing role with an amendment to the 1974 law's federal preemption language, to make it clear that the scope of federal preemption under the Act as amended would be equally broad and up to the task of removing such baseless exclusions when and where needed. Thus, Congress extended the scope of federal preemption not just to state and local building standards, but to all state or local "requirements" affecting manufactured housing. Indeed, key sponsors and proponents of the 2000 law, made the connection between HUD's expanded role and authority, and made that connection unmistakably clear in a 2003 letter to HUD, where they wrote, "the 2000 Act expressly provides, for the first time," that federal preemption "be 'broadly and liberally construed' to ensure that local 'requirements' do not affect 'federal superintendence of the manufactured housing industry.'" "These combined changes have given HUD the legal authority to preempt local requirements or restrictions which discriminate against the siting of manufactured homes…."
HUD, however, notwithstanding this enhancement of federal preemption, specifically to target discriminatory and exclusionary state and local zoning laws, has failed to use that authority even once in the ensuing nearly-quarter century, to invalidate zoning laws which prohibit or discriminatorily restrict the siting of manufactured homes and manufactured housing communities comprised of homes that HUD itself regulates.
This, in turn, proves the validity of the central thesis of MHARR's July 2022 White Paper, "The Exploitation of Federal Housing Finance and Mortgage Funding Assistance Programs and Potential Solutions," which shows that federal affordable housing programs, grants, aid and other related federal benefits do not "reach the ground" with respect to manufactured housing or manufactured housing consumers, in large measure because state and local zoning and placement exclusions (and restrictions) on HUD Code homes undermine the utilization of such benefits. At the same time, these same exclusions and restrictions prevent the HUD Code manufactured housing industry from reaching its full potential as an affordable housing resource for millions of Americans whose housing choices are unlawfully restricted.
From all of the foregoing, it is evident that while HUD Code manufacturers can and do produce outstanding homes with any feature that buyers may seek, the national association which collects dues payments from the post-production sector has failed to take aggressive action to demand an end to discriminatory zoning exclusion. Most specifically, MHI has failed to demand that HUD select a case of overt zoning discrimination against HUD Code housing and pursue that case as far as necessary to ensure that the clear intent and objectives of Congress with respect to affordable manufactured housing are being fulfilled and not subverted. Conversely, if HUD continues to stall and deflect, as it has for far too long, there should be a specific legal challenge to HUD's failure to act to fully implement the enhanced federal preemption of the 2000 Reform Law. ##
Part II Additional Information with More Masthead Editorial Analysis and Expert Commentary in Brief

MHARR's Weiss makes several key points. To illustrate his point cited in the headline is this from the HUD website: "OFFICE OF MANUFACTURED HOUSING PROGRAMS" or OMHP. "OMHP MISSION: The mission of the Office of Manufactured Housing Programs is to execute responsible regulation and solutions-oriented oversight and monitoring to protect consumers and preserve and promote the affordability, quality, durability, and safety of manufactured homes nationwide."
Where is the evidence that the OMHP is properly 'promoting' HUD Code manufactured housing? A fairly recent Trump-era supposedly once-a-year event in Washington, D.C. that gets very little national publicity? There have been two Innovative Housing Showcases. The first under the Trump Administration and the second last year.  Promotion of the industry is a post-production issue, which falls into the 'jurisdiction' so to speak, of the Manufactured Housing Institute (MHI), because they claim on their website to represent "all segments" of the industry. That MHI claim should be taken at face value but also held up to scrutiny to see if they are doing their job as advertised.
Speaking of advertising. In an era of mass communications when social media, radio, television, and print articles are as close as your hand-held device we still often call "a cell phone," it must be grasped how often an individual is inundated with various types of messaging. While driving or taking public transportation, signs and billboards are visible. An article in Forbes states: "Digital marketing experts estimate that most Americans are exposed to around 4,000 to 10,000 ads each day." There are other sources who estimate that number closer to 2000 or 3000 daily. Watch a movie or TV show, and the odds are good that product placement is involved. If something is being monetized, there are ads and different types of pitches: some are subtle, while others are overt. In manufactured housing, even if you don't open their emailed or other messages, when your emails become visible in your inbox, headlines can be seen. Subconsciously, experts say that every headline is seen. Someone may see that headline numerous times a day, even if the message is never opened.
Restated, you and everyone else in manufactured housing is unquestionably being subjected to an effort to influence your thinking and decision-making.
With that said, for those working in manufactured housing, wittingly or not, there is a steady stream of inputs occurring day by day. Some may reasonably wonder why manufactured housing is still working to implement good federal laws, one of which was enacted in 2000 (the Manufactured Housing Improvement Act of 2000, or MHIA, which MHARR sometimes refers to as the 2000 Reform law or act).
Another key law relative to financing that manufactured housing could benefit from is the Housing and Economic Recovery Act (HERA) of 2008. Both MHI and MHARR on paper seemingly agree that neither of those laws have been fully and properly implemented.
But that begs the question. Why aren't those laws being properly enforced? MHARR is pointing the finger straight at MHI – the Manufactured Housing Institute – and the federal agency involved. The Masthead fact check above clearly illustrates why MHARR is correct in doing so. Note that MHARR is a producer's organization, unlike MHI which is a post-production or umbrella trade group.
In a perfect world, federal agencies should not have to be begged or otherwise influenced to do the job that Congress mandated. But that is obviously not the case. Our taxpayer dollars are not being spent in the best possible ways, many in politics admit to that when pressed. Depending on where you live in the U.S., when headline news items are considered, it is obvious that any number of local, state, or federal agencies are not properly doing their job. That is not a slam on individuals working in office who are doing what some supervisor tells them. Somewhere up the food chain, it is often a matter of politics and clear and/or unstated agendas at work. It has been that way for generations, if someone believes John Kenneth Galbraith. Examples of cronyism or crony capitalism go back to at least the Tammany Hall era. Whatever has happened before can happen again.
MHProNews has contended for several years that there is an agenda in manufactured housing to consolidate the industry. Once the evidence is objectively considered that assertion that manufactured housing is steadily be consolidated for the benefit of a few is difficult to dispute. Even the investor "pitch decks" or PowerPoint slide presentations for publicly traded members of MHI may openly state that consolidation, acquisitions, and mergers of various types is a high priority. Despite clear evidence, nevertheless, some in MHVille – arguably most notably those in the MHI camp – try to dispute or disrupt that straightforward reality via distractions, deception, and misdirection.
Perhaps the most in-your-face example of just how bold MHI leaders have become is unpacked in the report linked below. You simply can't make this stuff up.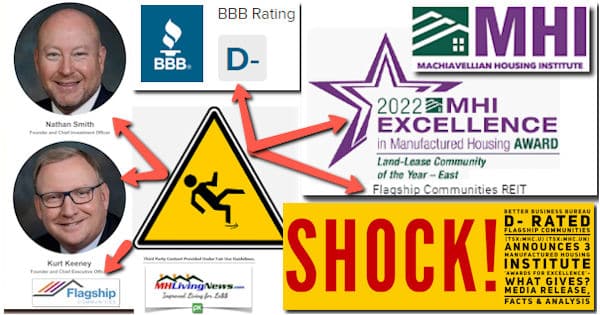 MHI has published their own message on AFFH. That is found in today's Daily Business News on MHProNews. That and other articles posted below that shed light on voices involved in trying to win the war of influence in your mind. This Masthead editorial blog's advice? Re-read what MHARR's Mark Weiss has said after reading those linked reports. If you do, you may either come to the realization that MHARR has been shooting straight for decades. By contrast, others in MHVille are trying to separate people from their opportunities and potential. That's not a theory. Right or wrong, that effort to influence you and your colleagues may or may not be thought of as a conspiracy. But some level of wink and a nod understanding on the part of the consolidators is a demonstrable reality. Influencing others is precisely what messaging of any kind is about. It can be denied. But those doing the denial are likely in the camp of those that want to limit your potential because they see a selfish and self-serving benefit for themselves in doing so. Caveat emptor. That old Latin expression is thousands of years old. It simply means, let the buyer (of an idea, product or service) beware. ##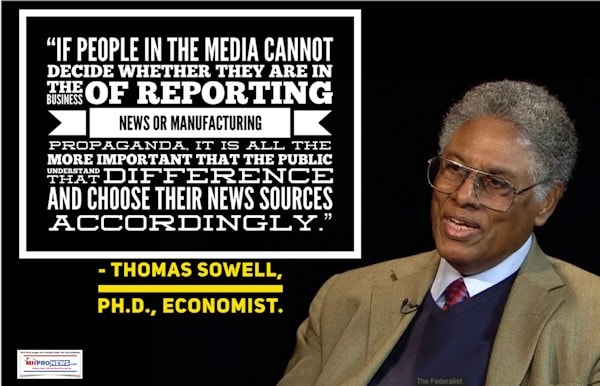 PS: there are good reasons why MHProNews remains the runaway #1 news source in MHVille. We lay out the facts, information, and views in a manner that no one else in the industry does. Even our rivals, when pressed, don't deny it. They may try to smear us, but that begs the question: why don't they engage us in open and direct debate if they are correct? The answer is, they routinely have an agenda. They don't want it to be more exposed than it already is. ###
"Federated States Newsletter" Uncovers Manufactured Housing Institute Behavior and Lack of Effectiveness at Their Own Claimed Advocacy – MHI's Own Words, 3rd Party Facts, Plus Expert Commentary
'The Rules Are Simple. They Lie to Us, They Know We Know They Are Lying'.
MHProNews is your tether to reality that pushes past the propaganda and agendas with facts, evidence, and a healthy dose of sound reasoning (common sense, logic). We leave the manipulation, deception and misdirection to others.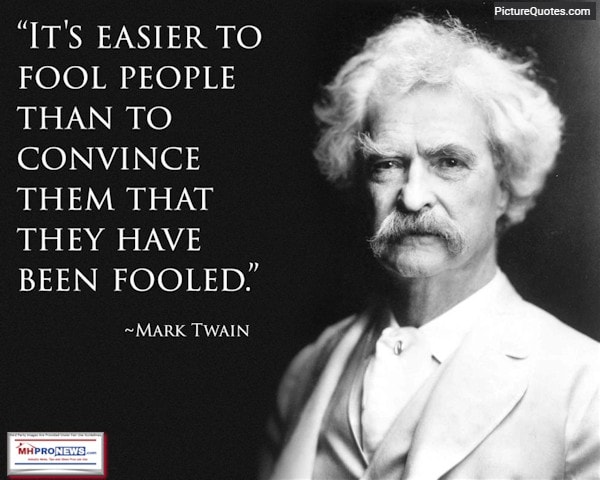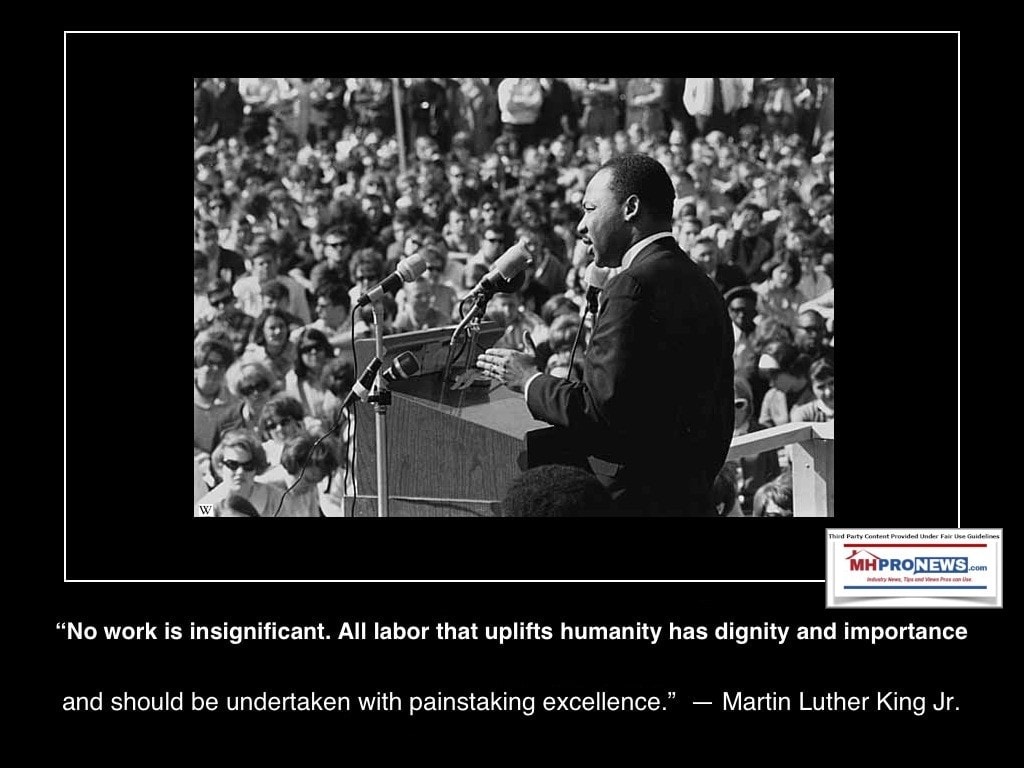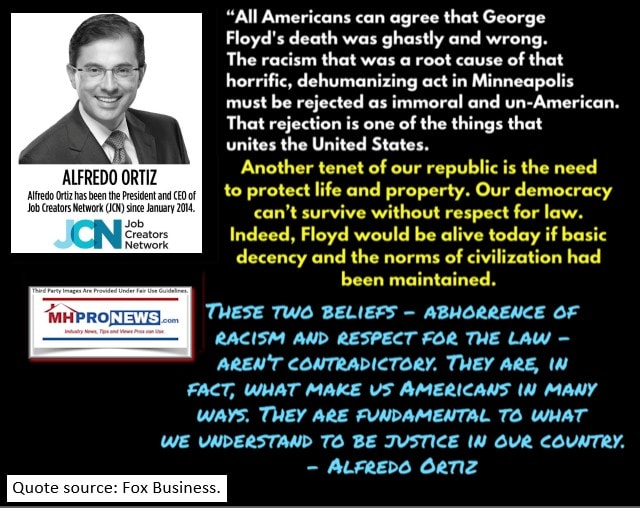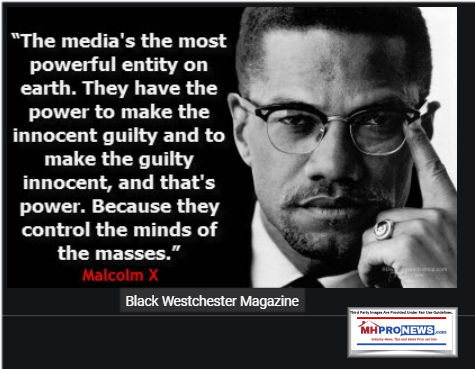 The image below can be expanded to a larger size.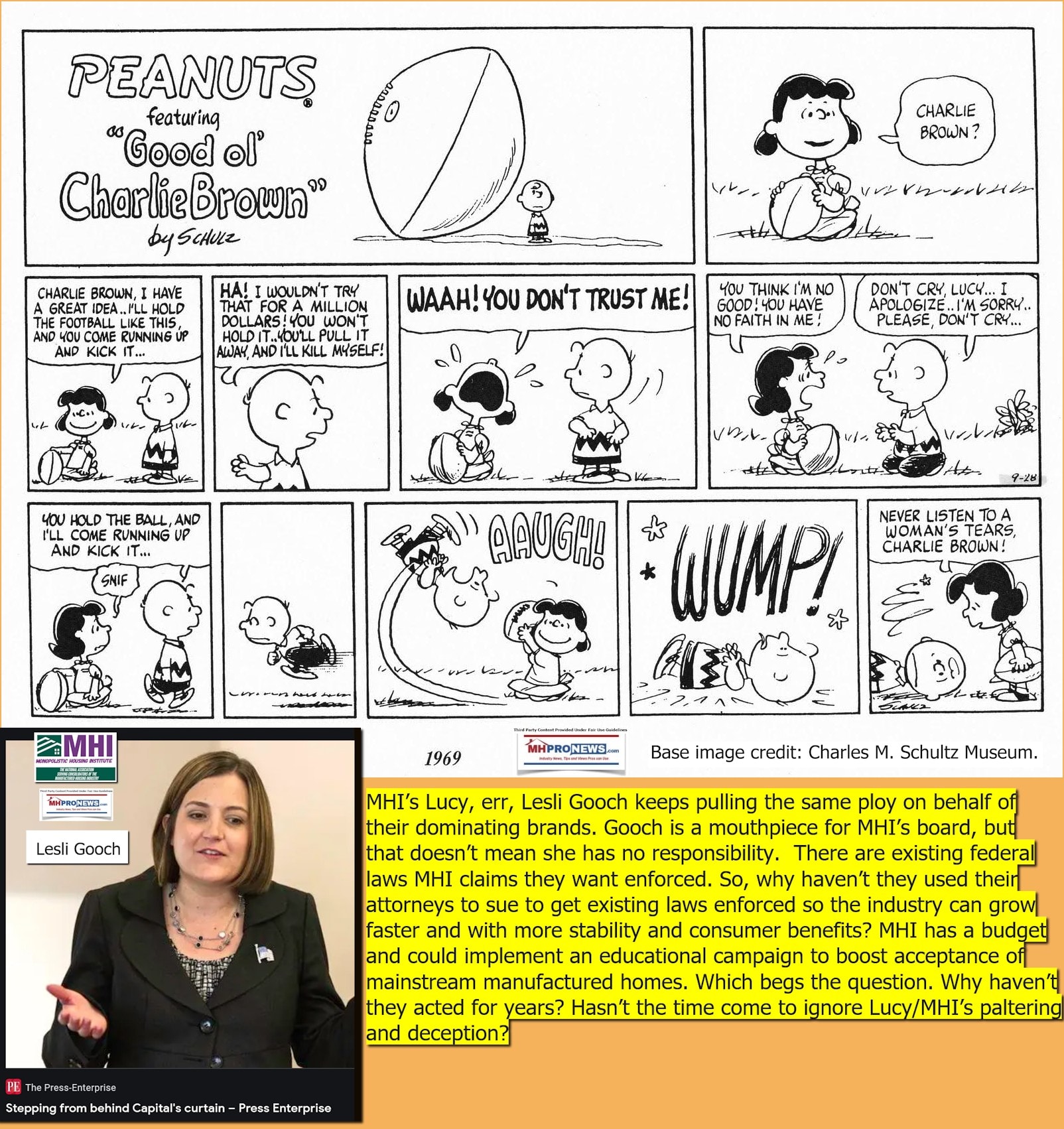 Charade-Reggie Lampert: "Why do people have to tell lies?" Peter Joshua "Usually it's because they want something. They are afraid the truth won't get it for them."-Plague of Deception, Misdirection, Corruption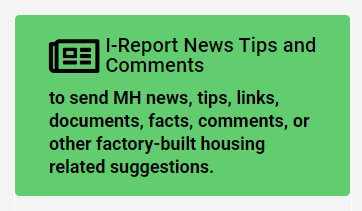 Stay tuned for more of what is 'behind the curtains' as well as what is obvious and in your face reporting that are not found anywhere else in MHVille. It is all here, which may explain why this is the runaway largest and most-read source for authentic manufactured home "News through the lens of manufactured homes and factory-built housing" © where "We Provide, You Decide." © ## (Affordable housing, manufactured homes, reports, fact-checks, analysis, and commentary. Third-party images or content are provided under fair use guidelines for media.) (See Related Reports, further below. Text/image boxes often are hot-linked to other reports that can be access by clicking on them.)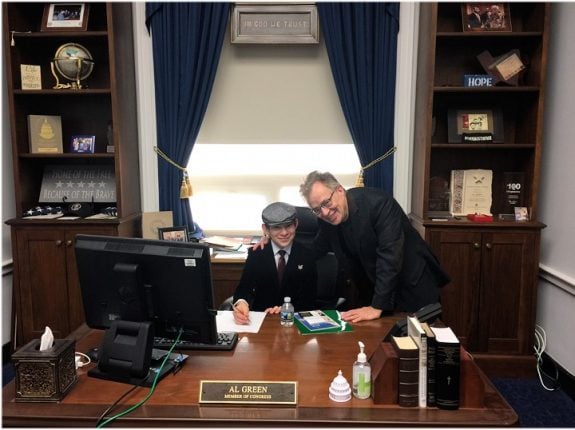 By L.A. "Tony" Kovach - for MHProNews.com.
Tony earned a journalism scholarship and earned numerous awards in history and in manufactured housing.
For example, he earned the prestigious Lottinville Award in history from the University of Oklahoma, where he studied history and business management. He's a managing member and co-founder of LifeStyle Factory Homes, LLC, the parent company to MHProNews, and MHLivingNews.com.
This article reflects the LLC's and/or the writer's position, and may or may not reflect the views of sponsors or supporters.
Connect on LinkedIn: http://www.linkedin.com/in/latonykovach
Related References:
The text/image boxes below are linked to other reports, which can be accessed by clicking on them.
Conventional Housing Sales Rise in February 2023 per NAHB, But Manufactured Home Sales Plunged – What Data Suggests About Manufactured Housing Corporate or Manufactured Housing Institute Leaders?
Manufactured Housing Association, Manufactured Housing Association for Regulatory Reform, Presses HUD, Specific Inclusion, HUD-Regulated, Manufactured Homes, New, Affirmatively Furthering Fair Housing, AFFH Rule; plus MHVille Markets Update 4.26.2023, Manufactured housing, production, factories, retail, dealers, manufactured home, communities, passive mobile home park investing, suppliers, brokers, finance, financial services, macro-markets, manufactured housing stocks, Manufactured Home Communities Real Estate Investment Trusts, MHC REITs,
Pondering 'The Only Place Success Comes Before Work is in the Dictionary' – Vince Lombardi – How it Applies in All Professions, Including Manufactured Housing – Life Hacks Analysis
"Federated States Newsletter" Uncovers Manufactured Housing Institute Behavior and Lack of Effectiveness at Their Own Claimed Advocacy – MHI's Own Words, 3rd Party Facts, Plus Expert Commentary