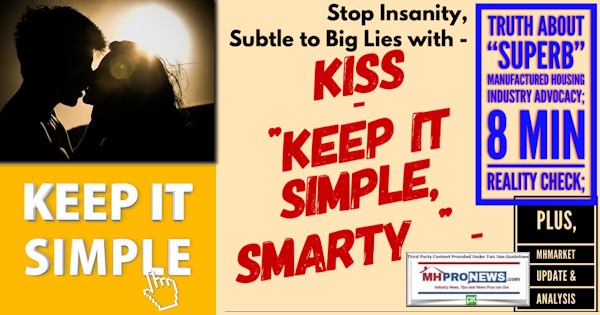 If affordable housing and manufactured home professionals hope to stop some of the insanity that has taken root in much of our society, that effort must begin 'at home.' That requires a meaningful reality check in our own manufactured housing profession. There are in various ways competing views of reality in America, and that applies to our profession too. This report and analysis will establish reality with a simple, effective KISS approach. 'Keep it Simple, Smarty.' This is how it will be accomplished. In the last few weeks, the Manufactured Housing Institute (MHI) has managed to get into mainstream media several times. The Washington Post, HousingWire, and a regional North Carolina TV station are among them. Some MHI supporters may find these to be examples of what MHI affiliate, the Ohio Manufactured Home Association (OMHA) Executive Director Tim Williams, called MHI's leaders "superb" advocacy boils down to measuring MHI by their own words, facts, and hard data. Everything else, however nice sounding, for the purpose of this outline of the true state of the Manufactured Housing Industry in the fall of 2021 can be set aside.
So, what are MHI's claims?
What have MHI leaders said before on the same issue?
What are MHI leaders saying now?
Then, check those MHI claims and their cheer leaders notion of "superb" advocacy against MHI's own statements and known facts. That's an objective system that is based upon reality.
In this report and analysis, MHProNews will look at these Keep It Simply, Smarty (KISS) basics.
Hard data. That data is as measured by new manufactured home shipments and other similar facts.
Implementation of favorable existing laws, considering MHI's own words.
Manufactured housing image in the marketplace, again, considering MHI leaders own words.
Comparisons between manufactured homes to Accessory Dwelling Units (ADUs) sales and Recreational Vehicles (RVs, which include towable as well as motorized RVs), and why that comparison matters.
With that outline, let's begin.
I. Hard data.
In 1998, total Manufactured Housing production was 373,143, per federal data collected for HUD as reported by the Manufactured Housing Association for Regulatory Reform (MHARR).
In 2021, total Manufactured Housing production year to date through August 2021 is 70,410 homes, per MHARR's total. Note that for whatever reason, MHI stopped sharing this data publicly. Annualizing an average of 8,767.5 homes per month YTD in 2021 could be some 105,201.
So, if that pattern holds, the manufactured home industry today is about 28.2 percent of its prior 1998 high water market of 373,143.
II. A) Implementation of the Manufactured Housing Improvement Act (MHIA) of 2000 (or 2000 Reform law).
As MHProNews exclusively reported with the actual documents, MHI leaders said about a decade ago that the MHIA is not fully implemented. See that, linked here.
Fast forward to 2021. In their own recent interviews and commentary to mainstream media, MHI's CEO Lesli Gooch and President Mark Bowersox admit that zoning and placement barriers are real.
In comments letters, Gooch has said that HUD has not implemented the MHI on its enhanced preemption. On September 7, per Gooch in an op-ed (longer letter to the editor) to HousingWire "…NIMBYism with respect to manufactured homes is unfortunately alive and well in many local communities." NIMBY is an acronym that means "not in my back yard."
So, by MHI's own words and admissions, some 21 years after the MHIA was enacted, has not occurred.
II. B) Implementation of More Competitive Home-Only Lending from Fannie Mae, Freddie Mac, or FHA/Ginnie Mae.
There has long been a Duty to Serve (DTS) affordable housing for the Government Sponsored Enterprises (GSEs or Enterprises) of Fannie Mae and Freddie Mac. That Duty to Serve or DTS specifically included manufactured homes in the Housing and Economic Recovery Act of 2008.
MHI on paper says that DTS must include personal property, "home only" or "chattel" lending on single family HUD Code manufactured homes.
MHI leaders on paper also say that there is no such home only lending at present available for manufactured homes.
Even though there was supposed to be a "pilot project" for home only or chattel lending by both Fannie Mae and Freddie Mac, neither GSE actually delivered. Again, MHI CEO Gooch, admits that.
With respect to FHA Title I home only lending, in years gone by, that used to be a robust lending program for manufactured homes. But that reality eventually ended in the Berkshire era of manufactured housing. Per Gooch in an op-ed (longer letter to the editor) to HousingWire, "FHA also needs to rejuvenate the Title 1 chattel loan program, which only financed 33 homes last year [2020]…"
Let's sum up those first two issues and 3 items. According to MHI's own statements and leaders, there has been effectively
no positive change on the MHIA, especially on key issues like enhanced preemption which if properly used, could overcome zoning/placement barriers.
The manufactured home industry is running at only about 28 percent of its prior high.
The industry has less lending options that the federal law provides for; how can any of that be considered superb performance by MHI?
Note that the evidence strongly suggests that the only winners in this scenario are consolidators.
Next, for comparison's sake how have Accessory Dwelling Units fared in California following their change in state law that allowed for state-based preemption of local zoning. While RVs are obviously different than manufactured homes, they are considered 'cousin' professions by some, as they share the same roots.
III. Manufactured Housing Industry Image.
In an interview with a North Carolina regional TV station, "The stigma is real. The design can help remote the stigma," Raleigh Mayor Mary-Ann Baldwin told WRAL.
"For years, manufactured housing has carried a stigma of lesser quality, not as durable and with a value that depreciates over time," said WRAL. "Mark Bowersox, the president of the Manufactured Housing Institute, said things have changed." "That's been the knock, but the reality is that's simply not the case," said Bowersox."
But MHI commissioned several studies on how to change the image. Time and again, effectively nothing was done or practically changed, as the production figures reflect. Despite new promises in 2018 that what was later rebranded as CrossModTM homes would be the ticket to changing manufactured housing's fortunes, following that plan's roll-out, there was 2½ years of declining new manufactured home sales.
Per a source at FHFA exclusively to MHProNews, "On background, based on the annual reports submitted by the Enterprises and published on the Duty to Serve website, Fannie Mae purchased 19 MH Advantage loans between 2018 and 2020, 6 of which were eligible for DTS credit.  All of these loan purchases were in 2020 (see p. 4 of this document)." That same source at FHFA to MHProNews, "Freddie Mac has not reported or sought DTS credit for any CHOICEhome loan purchases during the period 2018-2020."
The above only takes about 4 minutes of reading. It sums up these vexing but evidence-based realities.
Our manufactured home industry has shrunk dramatically during an affordable housing crisis.
Manufactured Housing Institute (MHI) leaders, elected and appointed, have admitted that favorable laws for manufactured homes (MHIA, including enhanced preemption or HERA's DTS) continue to be thwarted. FHA/Ginnie Mae lending in 2020 was only 33 loans, said Gooch.
Not that anyone who has worked on the front lines of our industry for a year or more needs a reminder, but manufactured housing has a stigma or "image issue." It was part of the premise of the WMAL report.
Despite years of talk, nothing has effectively changed. The popular definition of insanity is to keep doing the same things the same way and expect a different result. 
Before proceeding on to section IV, let's look back at a reality check dated January 23, 2019. See if it still fits the facts above.
"Motion – or, more accurately, activity – in and of itself, is not necessarily synonymous with, or equivalent to, real progress, or, in fact, any progress at all.  Recent reports emerging from elsewhere within the universe of organizations representing the manufactured housing industry paint a uniformly rosy picture of almost non-stop engagement, dialogue, meetings, conferences, photo-opportunities (presumably to prove the reality of the supposed engagement, dialogue, meetings and conferences) and other related confabs, particularly at the national level. This "good news" all the time meme, in turn, is replicated, repeated and touted by those who, for whatever reason, have determined that it is to their advantage to do so. Indeed, an entire new publication has appeared with the apparent mission of wet-nursing this meme. Meanwhile, others touting and promoting the new meme, urge industry-wide "boycotts" – the intellectual equivalent of book-burning — of anyone who dares question the legitimacy of the meme, or the possible motives of some of its proponents."
The above was not written by MHProNews. Let's note that the calls for boycotts came from pro-MHI voices against this publication. That said, let's pick that writer back up where we left off.
"As President Ronald Reagan famously said, though, "facts are stubborn things."  And the irrefutable facts that are emerging from behind the veil of "group-think" (defined as "a psychological phenomenon that occurs within a group of people in which the desire for harmony or conformity in the group results in an irrational or dysfunctional decision-making outcome"), unfortunately, show that the happy-talk is just that – talk — a veneer designed to create an "illusion of motion" regarding the critical issues that helped tank industry progress and prosperity a decade ago and continue to needlessly restrain and undermine its recovery, growth and development years later, even as the need for affordable, non-subsidized homeownership reaches new heights every day.
So, instead of the endless hype and happy-talk that industry members can get elsewhere if they wish, let's take a look at those stubborn facts and what they actually mean for the HUD Code industry and the millions of lower and moderate-income Americans who rely on its affordable, non-subsidized homes."
The rest of that is found in "The Illusion of Motion Versus Real-World Challenges," written by Mark Weiss, J.D., President and CEO of the Manufactured Housing Association for Regulatory Reform (MHARR).
Note that voices in MHARR warned in 2019 that some in "the industry" involved at MHI, apparently in concert with insiders at HUD, were working together to 'run out the clock' on the Trump Administration's efforts to elevate manufactured homes.  That notion came to pass.
While much of the U.S. economy roared back to life during the Trump years – due to tax cuts, regulatory mitigation, tariffs, enterprise zones, and new trade deals, etc. – by contrast, almost [dark] magically, manufactured housing declined. That's just the hard facts.
During the Trump years at HUD, MHProNews made clear – then and now – that there were mixed results and problematic players. On the problematic side where Brian Montgomery or Pam Danner, to name but two that seem to fall in that category. But Montgomery and Danner were promoted or effectively defended by MHI. Indeed, Danner was – per sources – "parachuted in" to her ultimately harmful behavior at the Office of Manufactured Housing Programs (OMHP) by MHI.
On the more positive side, there was Dana Wade, who along with HUD Secretary Ben Carson, M.D.
In the case of Secretary Carson, he was the most positive promoter of HUD Code manufactured housing in the 21st century history of that federal agency. Yet, speeches by Dr. Carson delivered to MHI at MHI events are not found on the MHI website.
Certain 'big boy' brands, often working in concert and/or behind the cover of MHI, have worked to thwart the industry from inside. This has been the consistent position of MHARR. The facts seemingly bear that out.
One need not look further then "MHI in Action" with current HUD Secretary Marcia Fudge, who despite "happy talk" about manufactured housing, flatly told a U.S. Congressman in a statement recorded on CSPAN video that unless something is done, nothing will change. Fudge also de facto denied she had authority to override local zoning through manufactured housing "enhanced preemption."
This is reality of manufactured housing today. It happens to fit the thesis of third-party researchers such as Minneapolis Federal Reserve researcher James A. "Jim" Schmitz Jr. and his colleagues. That reality check also happens to confirm what Samuel Strommen at Knudson Law said the industry's woes routinely traced back to brands involved at MHI. These, per Strommen, were apparent cases of "felony" antitrust, possible RICO, and other legal issues.
With those points noted, let's pivot to other data that reveals just how much manufactured housing could be growing, IF the root issues of underperformance are navigated.
IV. ADU and RV Sales Data, What That Tells Manufactured Housing Professionals.
Look at RV industry data in 1998 vs. 2021. Compare that to manufactured housing (MH) industry data for that same period. Both industries experienced ups and downs. But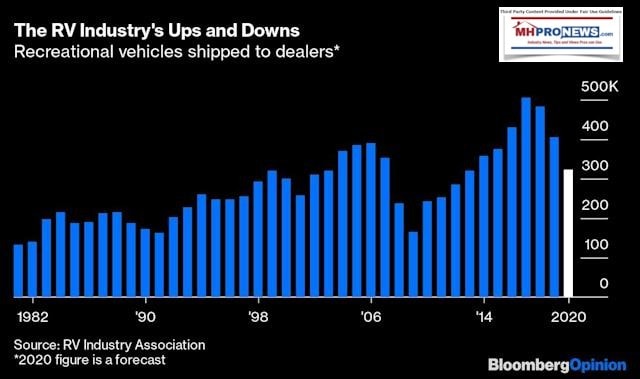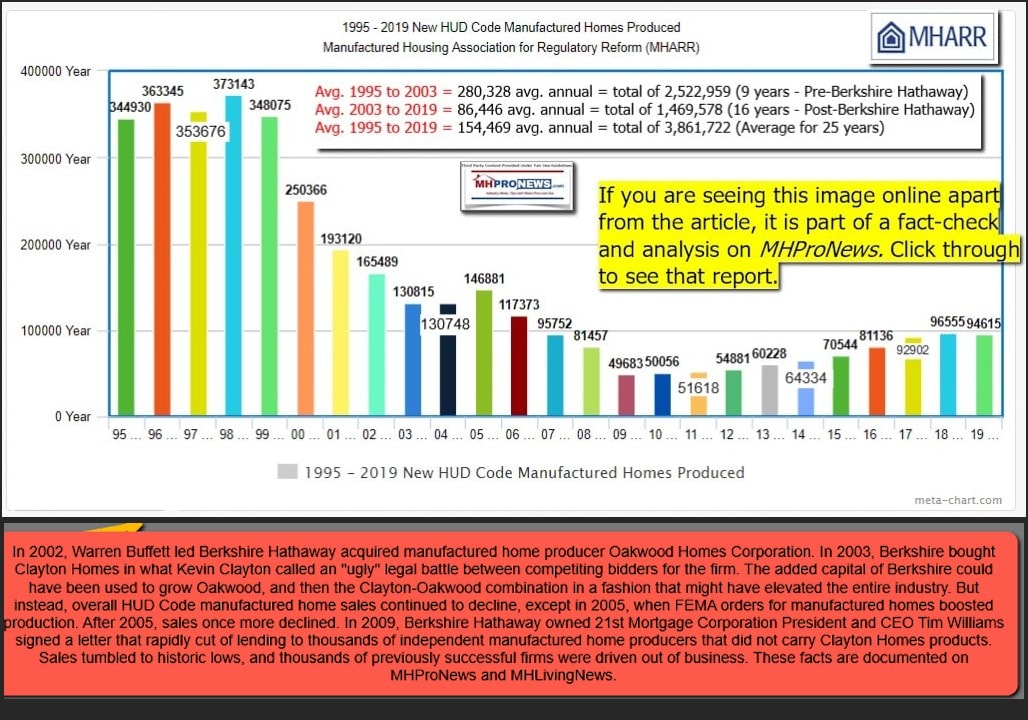 MHI member Sun Communities (SUI) Gary Shiffman said that the RV industry projects "575,000 RV sales in 2021." Some in manufactured housing think the MH industry will break 100,000 for the first time in over a decade by year's end. Others think that maybe 120,000 new manufactured homes  may be produced by year's end. But as noted above, the current trend would be less than that figure.
So, In 1998, MH outsold RVs by a ratio of some 3 to 2.
Fast forward to 2021. The ratio could be more like 4 RVs to 1 MH.
Note that at times the big three producers and MHI are talking about ADU sales. Understandable. But what they haven't said is that ADU's soared in California following their implementation of statewide preemption.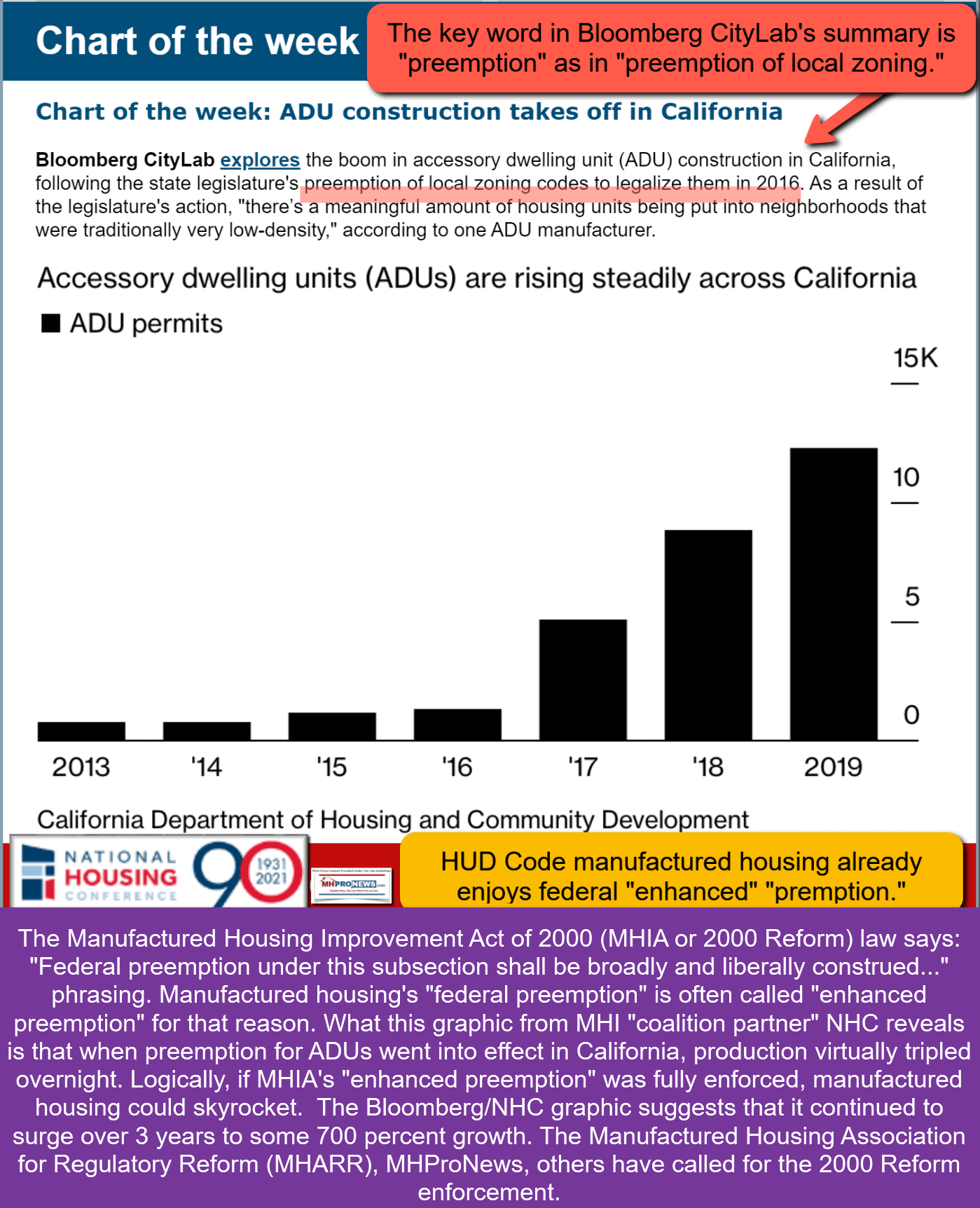 If federal HUD Code "enhanced preemption" were successfully applied to manufactured housing, that 6- fold increase could yield some 600,000 to 700,000 annual production for MH.
What the facts reveal ought to be troubling for the open-minded who sincerely desire manufactured housing industry growth. MHARR's Mark Weiss is among those who have said that it is there are some in industry itself that have subverted manufactured housing. Ironically, the Modular Home Building Association (MHBA) Executive Director Tom Hardiman has effectively said similarly as he accused the industry of turning's its back on mainstream manufactured homes. Hardiman also ripped the Biden-regime plans for housing, while MHI's Gooch is effectively praising it.
The above word-count, per Capitalize My Title takes about 8 minutes for the average person to read. That's simple. Every fact happens to fit the contentions and concerns raised here in recent years. They also happen to fit the concerns raised by MHARR and others.
Note that the MHIA was supposed to increase home ownership rates in America. That is written in the bill. But the facts reveal that this has not occurred. The reasons, largely can be attributed to the lack of manufactured housing sales.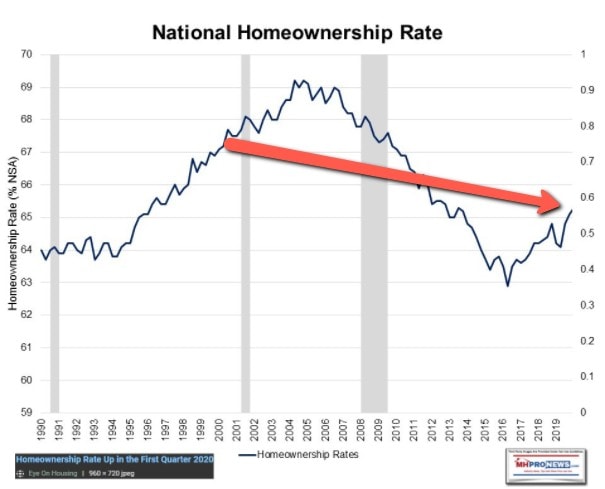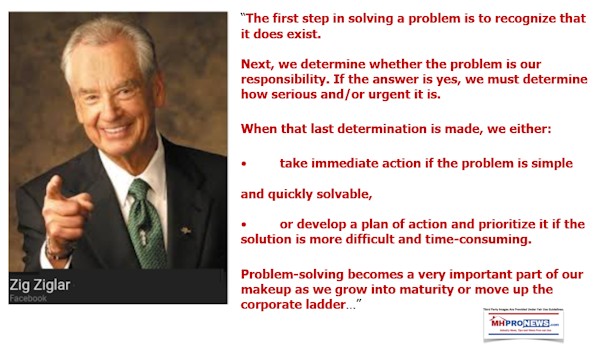 Summing up.
Sweeping the dirt under the rug has never been a solution for those who want to solve a problem. Manufactured housing industry independents have suffered under arguably duplicitous or tragically ineffective leadership from MHI, take your pick. Either one is a problem.
Some who are cashing out in the community sector may think they are in high cotton. Perhaps. But what would their properties have been worth a decade ago, in the absence of apparent leadership failures and/or market manipulation? What would they be worth now in the absence of a steady stream of bad news that routinely traces back to MHI members?
That's KISS. Learn more at the links that follow. The solution is simple. Enforce existing laws. But how is that accomplished, when some in the industry, by accident and/or design, are apparently part of the problem? Perhaps by next week, the solution to this blizzard of betrayal and/or bungling by leaders involved at MHI will be unveiled.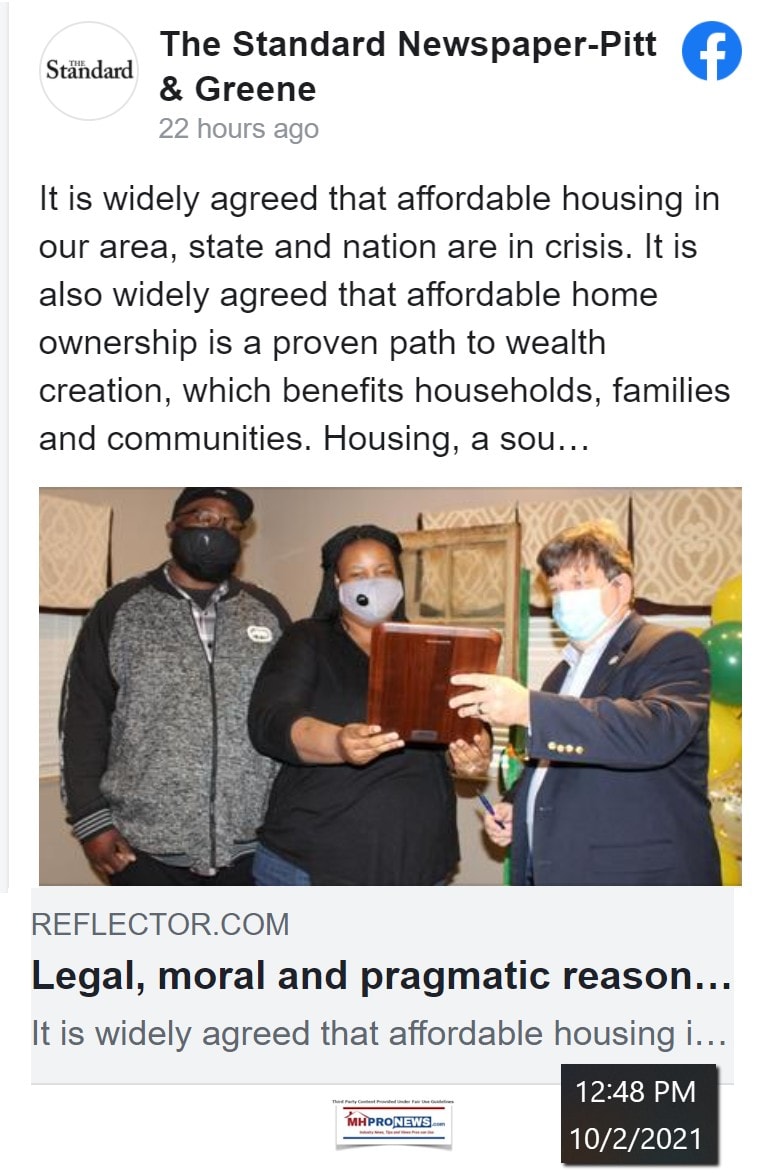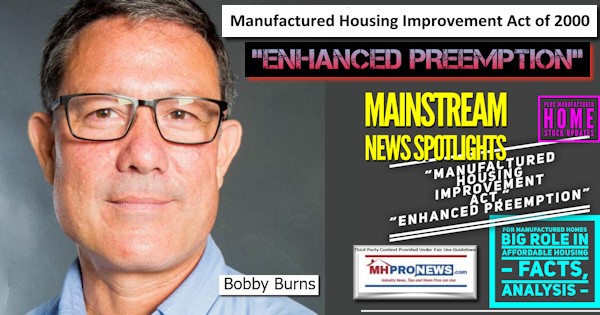 The links and related reports – above and below – each document the various facts and claims. After this KISS wrap, will be our business daily market snapshot and left-right headline bullets. There has been, and continues to be, only one source of 'straight talk' and authentic reality checks in manufactured housing trade media. You are looking at it.
Perhaps those fact- and evidence-based realities and common sense analysis, popular or not with the powers that be, are why the runaway largest professional audience is also right here.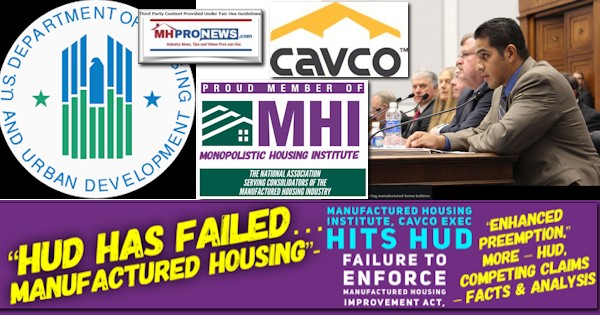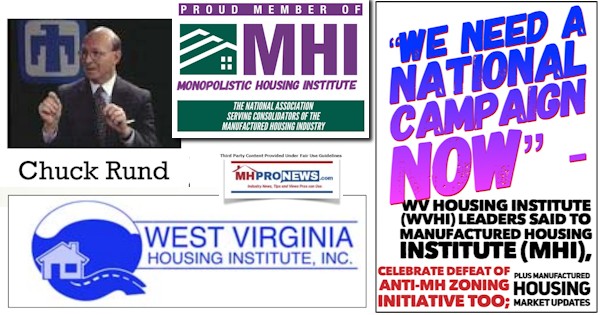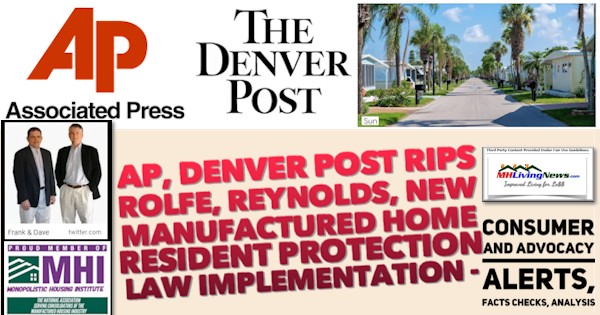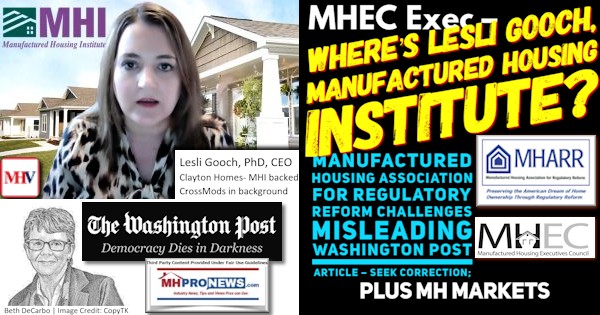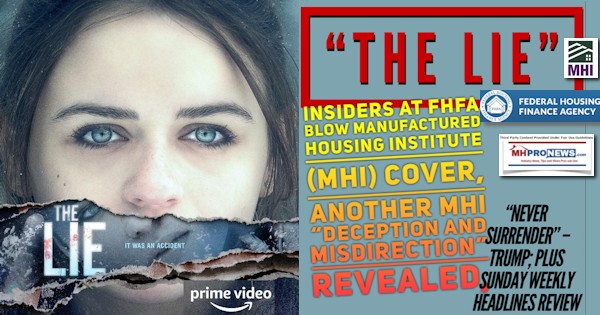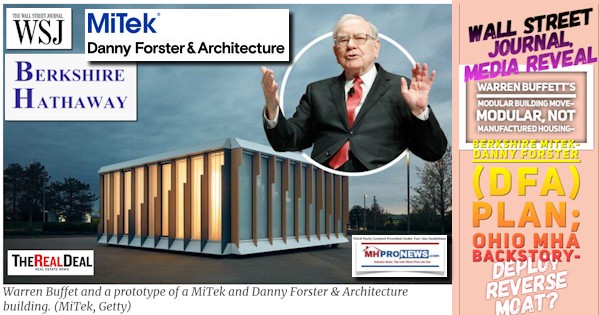 "1 Dead, 3 Injured" in "Shootout" "Trailer Park Drama" at Clayton Homes Retailing Manufactured Home Community with Manufactured Housing Institute Ties, Videos; Plus MHMarkets Update, Analysis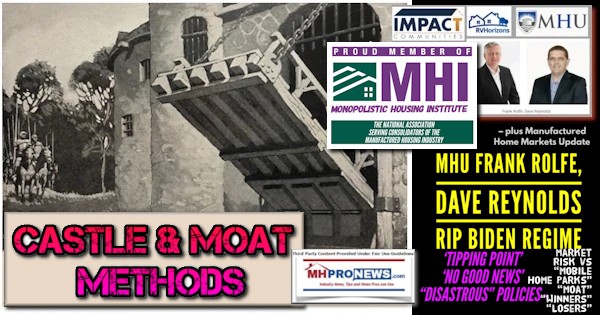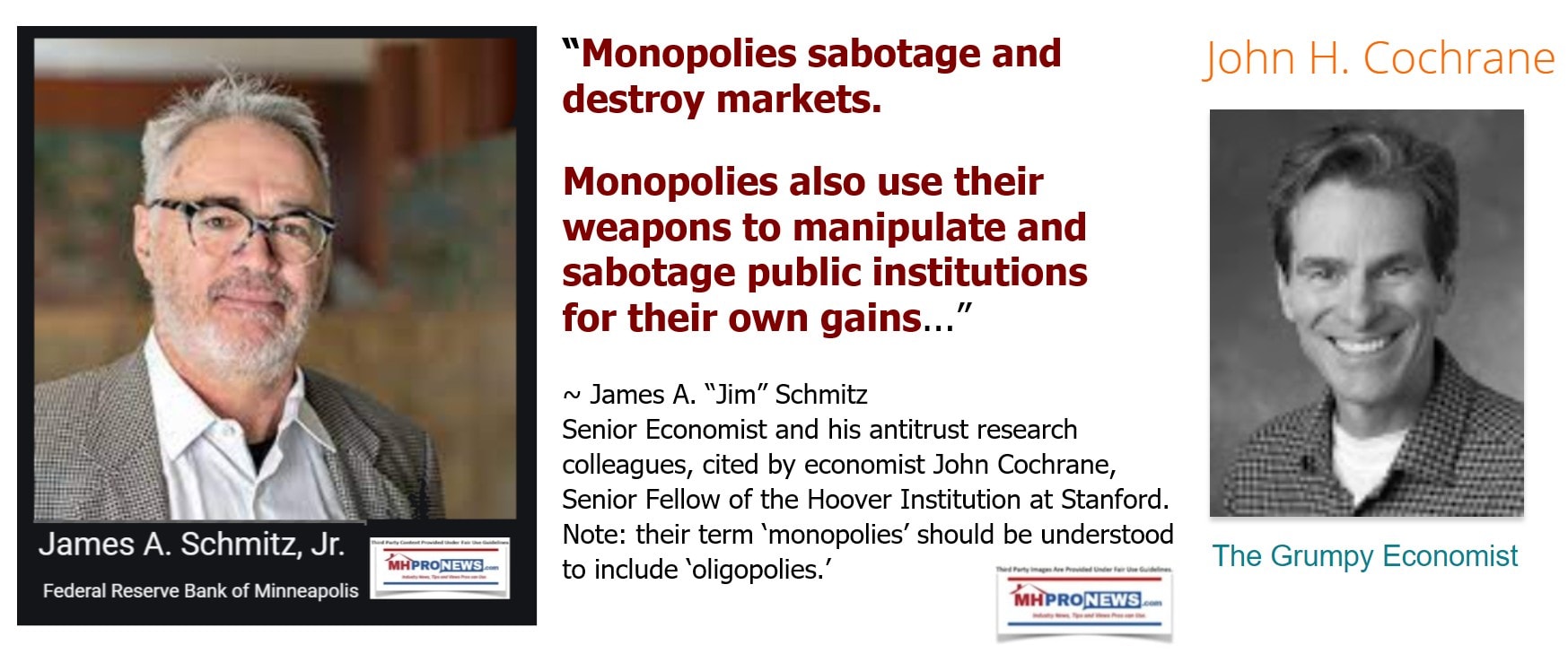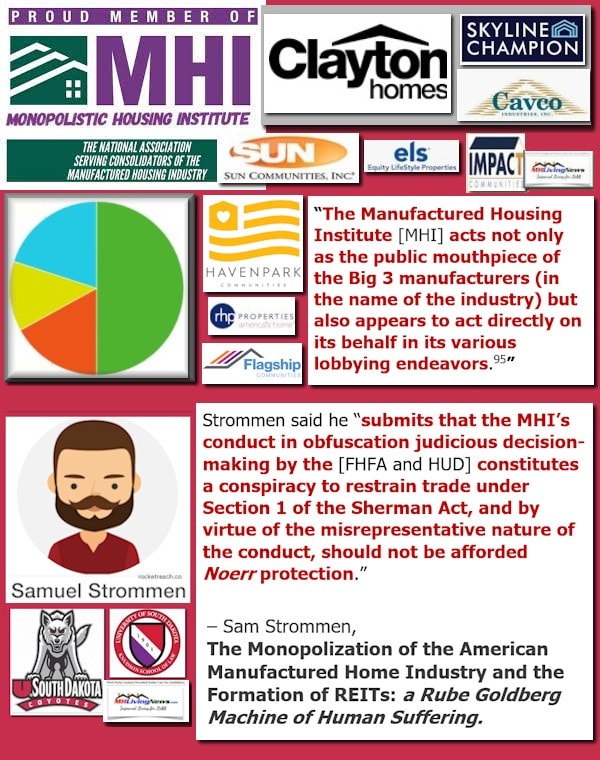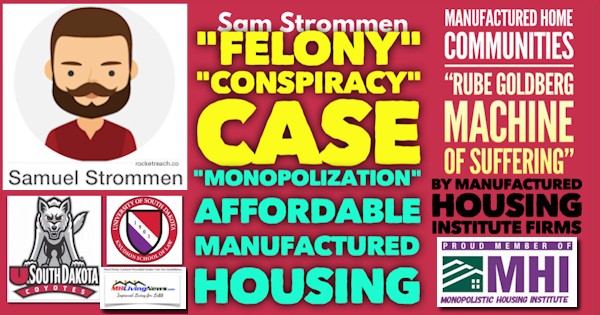 ##
Next up is our business daily recap of yesterday evening's market report, related left-right headlines, and manufactured housing connected equities.
The Business Daily Manufactured Home Industry Connected Stock Market Updates.  Plus, Market Moving Left (CNN) – Right (Newsmax) Headlines Snapshot. While the layout of this daily business report has been evolving over time, several elements of the basic concepts used previously are still the same. For instance. The headlines that follow below can be reviewed at a glance to save time while providing insights across the left-right media divide. Additionally, those headlines often provide clues as to possible 'market-moving' news items.
Market Indicator Closing Summaries – Yahoo Finance Closing Tickers on MHProNews…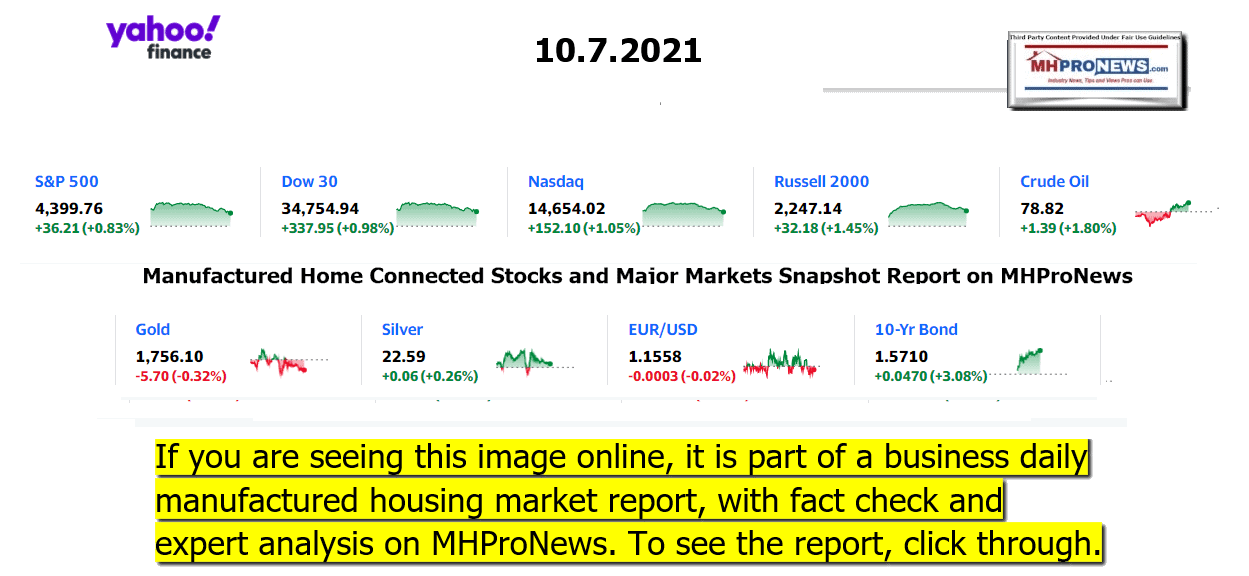 Headlines from left-of-center CNN Business – from the evening of 10.07.2021
Coronavirus aftershocks
Employees work on the assembly line for the Volkswagen (VW) ID 3 electric car of German carmaker Volkswagen, at the "Glassy Manufactory" (Glaeserne Manufaktur) production site in Dresden, eastern Germany on June 8, 2021.
They just keep coming, from supply chain snafus to rising inflation and an energy crisis
Dow rallies 500 points as the market roller coaster continues
A global energy crisis is coming. There's no quick fix
Russia says Berlin could ease natural gas crisis by approving Nord Stream 2
America's CEOs are losing confidence in the economy
Buffett pal Charlie Munger is doubling down on Alibaba bet
UAE becomes first Gulf state to commit to net zero. Oil will still flow
Here's why the rest of the jobs recovery will be bumpy
Cathie Wood's Ark Invest is quitting Wall Street and moving to Florida
Hong Kong developer quits the stock market as Evergrande fallout spreads
Former Safeway CEO testifies in trial of Elizabeth Holmes
Uber faces legal action in UK over racial discrimination claims
Levi's says casual comfort is our new normal, and it's here to stay
Examining how Fox News has changed America as it turns 25 years old
Bottleneck at US ports: 'More ships than parking spots'
Is crypto the future or is it a fraud? CNN Business asked 15 experts
Signage is displayed outside a 7-Eleven store, a subsidiary of Seven & i Holdings Co., in Chicago, Illinois, U.S., on Monday, Aug. 3, 2020. Seven & i Holdings Co., the world's largest convenience-store franchiser, agreed to buy Marathon Petroleum Corp.s Speedway gas stations for $21 billion, betting that an expanded U.S. footprint will deliver growth amid the uncertainty of the pandemic.
India's $99 billion man is opening the country's first 7-Eleven
Aaron Rodgers #12 of the Green Bay Packers on the field during pregame against the Pittsburgh Steelers at Lambeau Field on October 03, 2021 in Green Bay, Wisconsin.
The NFL's ratings are up. Here's why.
RETAIL
Customers wearing protective masks shop for items at a Home Depot store in Pleasanton, California, U.S., on Monday, Feb. 22, 2021. Home Depot Inc. is expected to release earnings figures on February 23.
Getting a power tool from Home Depot? Walmart may be delivering
Amazon is starting Black Friday deals early. Like, now
Kellogg's workers go on strike
Burger King is testing out Impossible nuggets
Nike, Under Armour and others face supply problems in Vietnam
CYBERSECURITY
The new Microsoft Surface Pro 3 tablet with detachable keyboard and pen for writing on the screen after it was unveiled May 19, 2014 in New York. Microsoft unveiled the Surface Pro 3 tablet at an event in New York on Tuesday, as it attempts to fuel interest in its struggling tablet line amid increasing competition. The Intel Core-powered tablet measures 0.36 inches thick, boasts a 12-inch screen and weighs just under 2 pounds.
Microsoft will now let its users log in without passwords
Twitch confirms major data breach
Neiman Marcus alerts millions about security breach
$600 million gone: The biggest crypto theft in history
Moody's is spending millions to measure the risk of biggest US companies getting hacked
Headlines from right-of-center Newsmax – evening of 10.07.2021
Quinnipiac Poll Finds Biden's
Job Approval Plummeting to 38%
More than half of Americans say the administration is not competent to run the government. The drop reflects a sharp loss of support among independents. It comes amid multiple crises, including a surge of migrants at the southern border, criticisms over the recent withdrawal of troops from Afghanistan, a stalemate over the nation's debt ceiling, the coronavirus surge, flaring tensions over abortion law, and recent fighting within Biden's own party over spending and infrastructure mega-bills. [Full Story]
Newsmax TV
Tenney: Budget Bill's Policies Still Dangerous at Lower Cost | video
Pete King: AG's Threats to Arrest Protesting Parents a 'Disgrace' | video
Rick Scott: Biden 'Being a Hypocrite' on Debt Ceiling | video
Nunes: Whistleblower 'Diversion' From Facebook's Conservative Animus | video
Gov. Reeves: Biden Admin 'Pick and Choose' Laws It Follows | video
Marshall: As China Bullies Taiwan, US Must Step Up | video
More Newsmax TV
Newsfront
Famed Billionaire Who Called for National Guard in Chicago Threatens to Leave
The wealthiest person in Illinois said the state's governor refused to deploy the National Guard in Chicago during civil unrest in the summer of 2020 because of the optics doing so would create…… [Full Story]
More Than 400K Demand Biden Stop Efforts to Pack Supreme Court
More than 400,000 people joined a petition urging a presidential [Full Story]
Ukraine's Holocaust Center Names Nazi Babi Yar Killers
Ukraine's Holocaust memorial center on Wednesday revealed the names [Full Story]
GM Sets to Double Revenue, Lead US in Electric Vehicle Sales
General Motors plans to cash in as the world switches from combustion [Full Story]
Nearly 200,000 COVID Home Tests Recalled Over False Positives
Almost 200,000 Ellume COVID-19 home testing kits have been recalled [Full Story]
China 'Testing the Waters' With Taiwan Incursion Blitz
China has ratcheted up its military pressure on Taiwan by sending a [Full Story] | platinum
Kabul Terrorist Who Killed 13 U.S. Soldiers Was Released Days Earlier
The ISIS-K suicide bomber who killed 13 US service members and dozens [Full Story]
Manchin Against Changing Filibuster to Raise Debt Ceiling
Joe Manchin said Wednesday that he would block any attempt to [Full Story]
Comparing Concerned Parents to Domestic Terrorists Is 'Absolutely Appalling'
Parents nationwide say a new Justice Department initiative to crack [Full Story] | platinum
Biden Slams 'Dangerous' Republicans in CEO Meeting
President Joe Biden piled the pressure on congressional Republicans [Full Story]
Police: Teen Suspected in Texas School Shooting Caught
An 18-year-old student who opened fire during a fight at his [Full Story]
McConnell Offers Short-Term Debt Limit Solution
Senate Republican Leader Mitch McConnell on Wednesday offered a [Full Story]
Ex-Biden Border Chief Warned Policies Would Send Border Out of 'Control'
Former Border Patrol Chief Rodney Scott on Wednesday said he warned [Full Story]
Trump Warns of War With China
Former President Donald Trump claimed in a statement on Wednesday [Full Story]
Vaccinated ESPN Host Sage Steele Disciplined for Podcast Remarks
After criticizing ESPN's vaccine mandate, and only taking the vaccine [Full Story]
Forbes: Government Secretly Hits Google With Keyword Warrants
The U.S. government has discreetly ordered Google to provide data on [Full Story]
Trump: Pence 'Destroys and Discredits' Jan. 6 'Witch Hunt'
Former President Donald Trump on Wednesday released a statement [Full Story]
Gallup: GOP Better at Protecting Country, Economy
More Americans believe Republicans are better than Democrats when it [Full Story]
Biden Admin to Tell Critical Rail, Air Companies to Report Hacks, Name Cyber Chiefs
The Transportation Security Administration plans to introduce new [Full Story]
John Kerry Admits Biden Wasn't 'Aware' of Tiff With France
Climate envoy John Kerry told a French television news outlet Monday [Full Story]
Billionaire Donates 98% of Private Funds Raised for Texas Border Wall
Billionaire Timothy Mellon has contributed nearly 98% of the [Full Story]
Jason Aldean Infuriated Over Gov. Newsom's School Vaccine Mandate
Jason Aldean is fuming over California Gov. Gavin Newsom's COVID-19 [Full Story]
Cold Case Team Say They've ID'd Zodiac Killer
A team of specialists who investigate cold cases believe they have [Full Story]
Senate Republican Reelection Arm Raises $76M So Far in '21
The National Republican Senatorial Committee (NRSC) announced on [Full Story]
Top COVID Experts Privately Tell WH Boosters Only Needed for High-Risk People
A group of prominent doctors and scientists has advised the Biden [Full Story]
Illinois Toddler Fights for His Life as COVID Transmission Rages
When her two-year-old started feeling sick early last week, Tiffany [Full Story]
High Court to Hear Guantanamo Prisoner's State Secrets Case
The Supreme Court is set to hear arguments about the government's [Full Story]
US Woman in Bali 'Suitcase Murder' to Be Released Oct. 29
A Chicago woman convicted of assisting her boyfriend in her mother's [Full Story]
Idaho Lieutenant Governor Issues COVID Vaccine Order While Governor Is Away
With Idaho Gov. Brad Little out of the state on Tuesday, Lt. Gov. [Full Story]
Nobel Prize for Chemistry Awarded to 2 Scientists for a Tool to Build Molecules
The Nobel Prize for chemistry has been awarded to German scientist [Full Story]
Proposed US Expulsion of Russian Diplomats Would Mean US Embassy Closure: Moscow
A Congressional proposal to expel 300 Russian diplomats from the [Full Story]
Big Change In FL Leaves Drivers Fuming
Otto Insurance
More Newsfront
Finance
Yellen: Urgent Action Needed on Debt Limit, Rejects $1T Coin
[Full Story]
NASDAQ: Debt Limit Breach Could Yield 'Very' Negative Market Response
FAA Proposes Issuing Relativity Space License
Biden to Meet Top Bank & Business Leaders as Debt Limit Chaos Looms
Parents in US College Scandal 'Crossed a Line," Prosecutor Says
More Finance
Health
Study Highlights Difficulty of Stopping Antidepressants
A study of British patients with a long history of depression highlights how difficult it can be to stop medication, even for those who feel well enough to try. Slightly more than half the participants who gradually discontinued their antidepressants relapsed within a year…. [Full Story]
Iron Deficiency Linked to Increased Risk for Heart Disease
Scandinavians Curb Moderna Shots for Some Younger Patients
Two Meds More Effective for Many With High Blood Pressure: Study
CDC Study: COVID Pandemic Causes Increase in Adult Anxiety, Depression
Manufactured Housing Industry Investments Connected Equities Closing Tickers
Some of these firms invest in manufactured housing, or are otherwise connected, but may do other forms of investing or business activities too.
NOTE: The chart below includes the Canadian stock, ECN, which purchased Triad Financial Services, a manufactured home industry lender
NOTE: Drew changed its name and trading symbol at the end of 2016 to Lippert (LCII).
NOTE: Deer Valley was largely taken private, say company insiders in a message to MHProNews on 12.15.2020, but there are still some outstanding shares of  the stock from the days when it was a publicly traded firm.  Thus, there is still periodic activity on DVLY.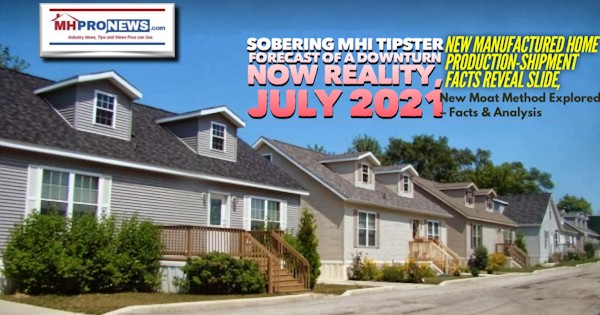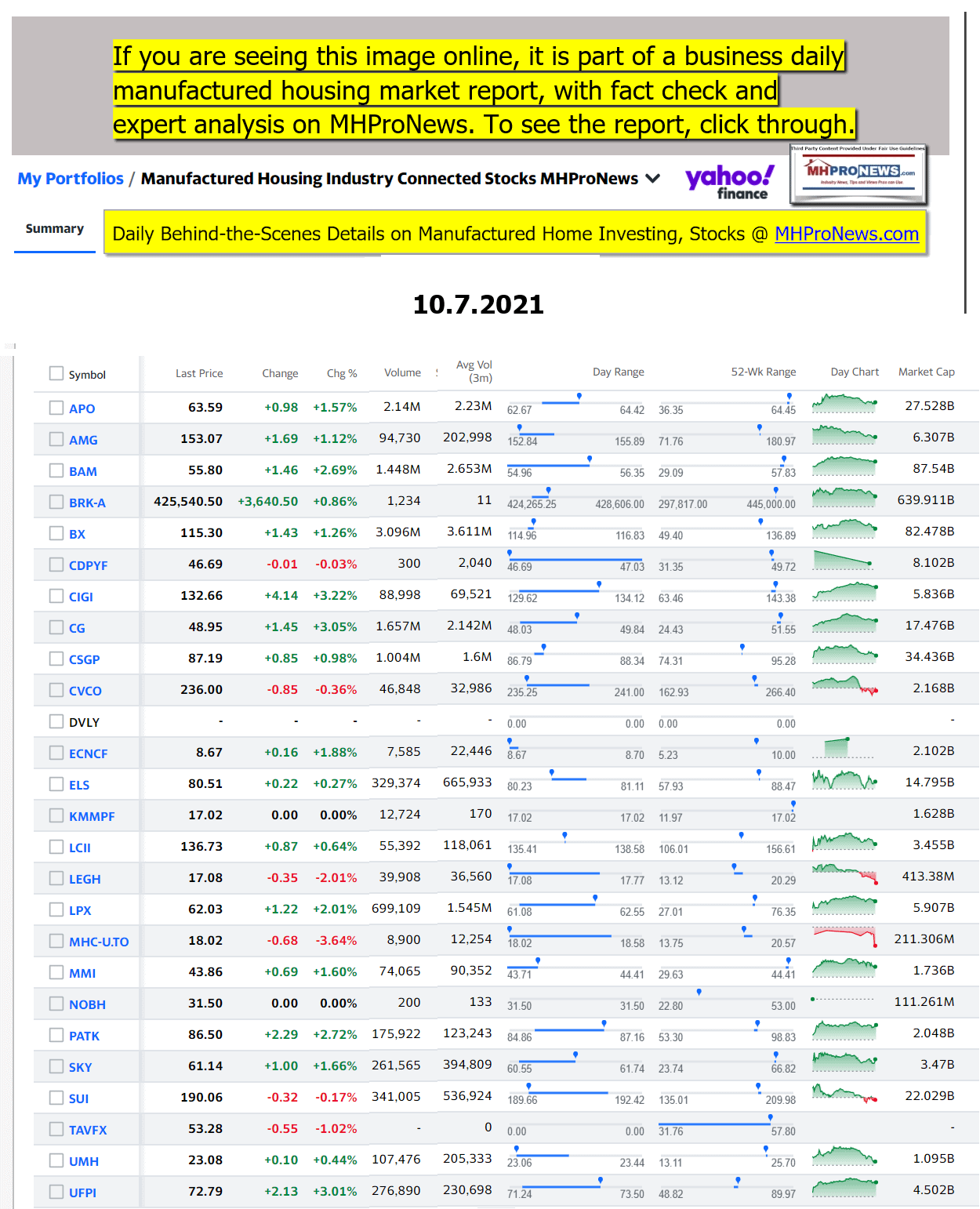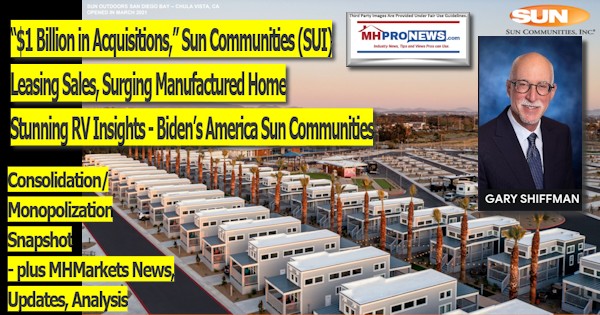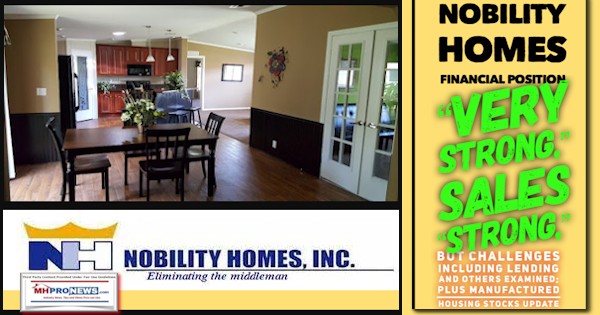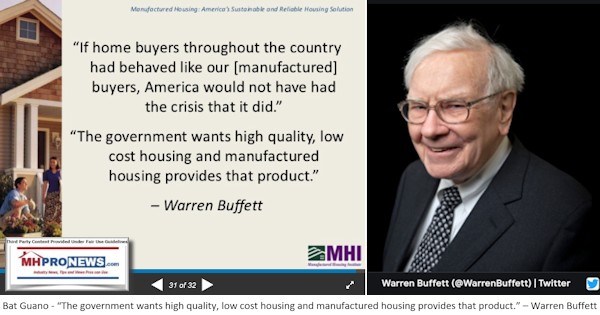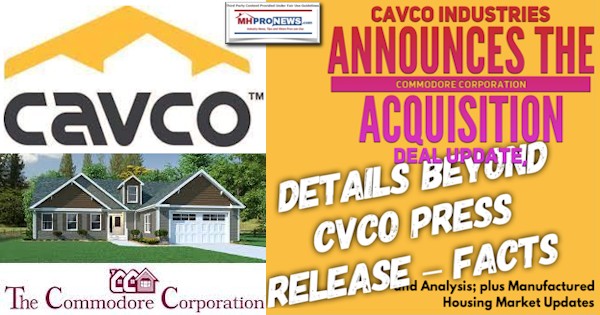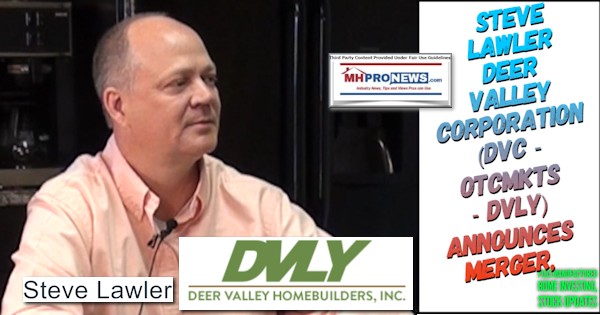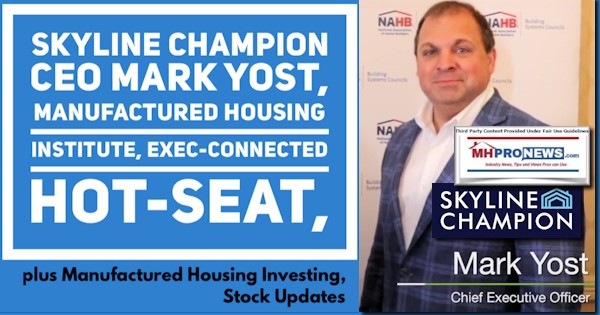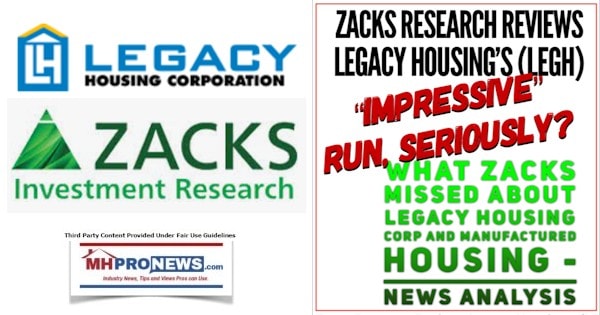 As the Summer of 2021 draws to a close…
Berkshire Hathaway is the parent company to Clayton Homes, 21st Mortgage, Vanderbilt Mortgage and other factory built housing industry suppliers.
· LCI Industries, Patrick, UFPI, and LP each are suppliers to the manufactured housing industry, among others.
· AMG, CG, and TAVFX have investments in manufactured housing related businesses. For insights from third-parties and clients about our publisher, click here.
Enjoy these 'blast from the past' comments.
MHProNews. MHProNews – previously a.k.a. MHMSM.com – has celebrated our 11th year of publishing, and is starting our 12th year of serving the industry as the runaway most-read trade media.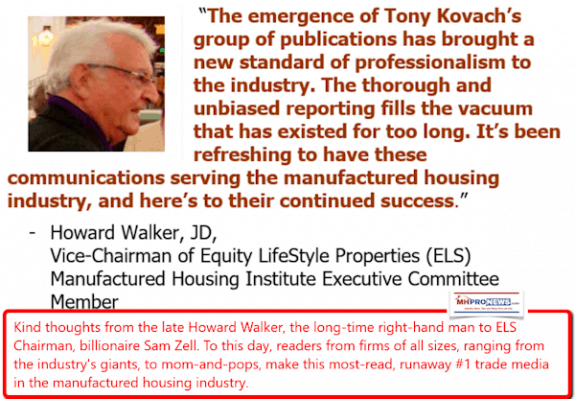 Sample Kudos over the years…
It is now 11+ years and counting…
Learn more about our evolutionary journey as the industry's leading trade media, at the report linked below.
· For expert manufactured housing business development or other professional services, click here.
· To sign up in seconds for our industry leading emailed headline news updates, click here.

Disclosure. MHProNews holds no positions in the stocks in this report.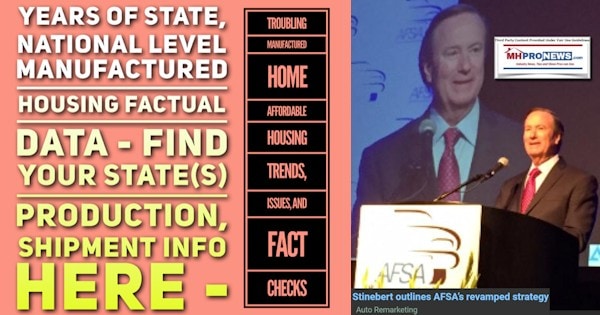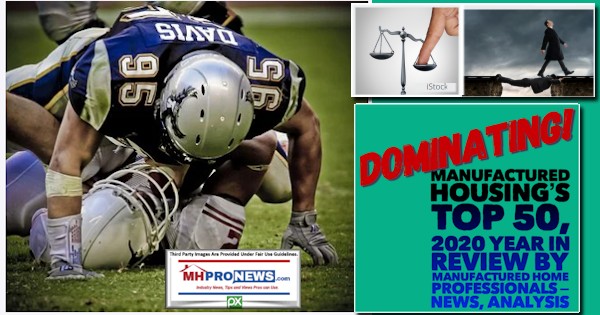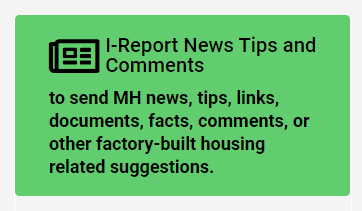 That's a wrap on this installment of "News Through the Lens of Manufactured Homes and Factory-Built Housing" © where "We Provide, You Decide." © (Affordable housing, manufactured homes, stock, investing, data, metrics, reports, fact-checks, analysis, and commentary. Third-party images or content are provided under fair use guidelines for media.) (See Related Reports, further below. Text/image boxes often are hot-linked to other reports that can be access by clicking on them.)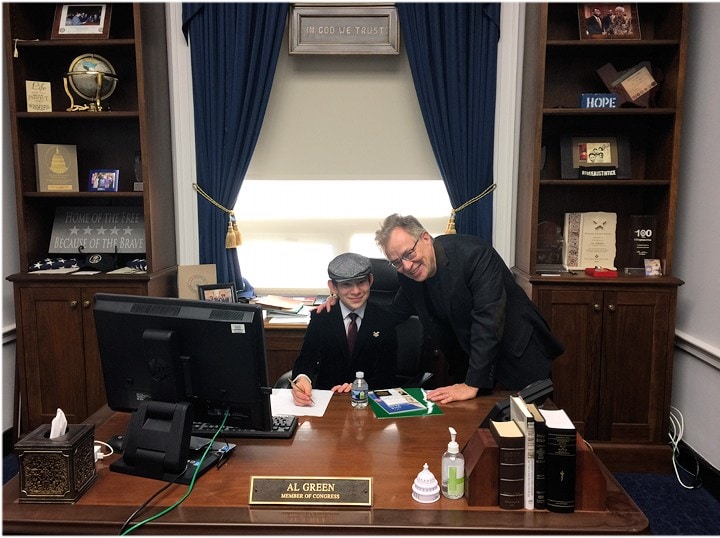 By L.A. "Tony" Kovach – for MHProNews.
Tony earned a journalism scholarship along with numerous awards in history. There have been several awards and honors and also recognition in manufactured housing. For example, he earned the prestigious Lottinville Award in history from the University of Oklahoma, where he studied history and business management. He's a managing member and co-founder of LifeStyle Factory Homes, LLC, the parent company to MHProNews, and MHLivingNews.com. This article reflects the LLC's and/or the writer's position, and may or may not reflect the views of sponsors or supporters.