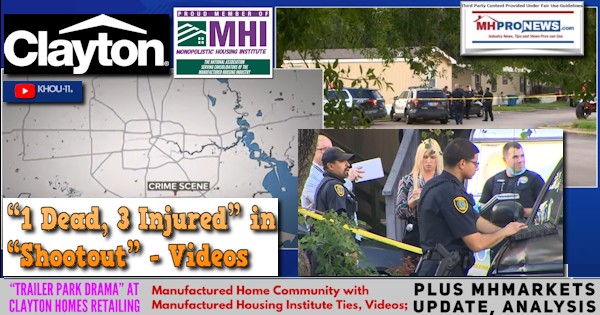 "Four people were shot Sunday at a mobile home park [sic] in southeast Houston, according to police," said KHOU in Houston. One of the comments posted on their YouTube page video report of the incident said, "Damn this happened right in front of my crib scene was crazy." Among the insulting, but comparatively cleaner comments were: "Trailer park drama, some things will never change." Another said: "You do not save any money living in a mobile-home park, or an RV park, or cheap apartments., or cheap rent-houses. You might as well just live in your car and save your money." So much for the Manufactured Housing Institute's (MHI) image and education campaign? Another provocative, satirical comment posted said: "Gotta love Texas! I say give all Texans free guns!" For those who wonder if there are any lingering racist jargon left in modern America, just check out those comments for several examples. Be they authentic and/or planted, either way the issues seem to live on. The incident occurred in question apparently occurred at King's Row manufactured home community. More on that and their MHI and Clayton Homes ties herein.
For outsiders looking in, and for a balanced perspective, KHOU 11 also had this incident shown below that involved a crime ring in a nicer, gated residential neighborhood in League City, near Houston, TX. Certainly, there is no point in leaving a newer reader with the impression that crimes are more common in so called "mobile home parks," or more properly, manufactured home communities. Crime can happen in the poshest neighborhoods.  The university level research report linked below the next video KHOU 11 video made that clear.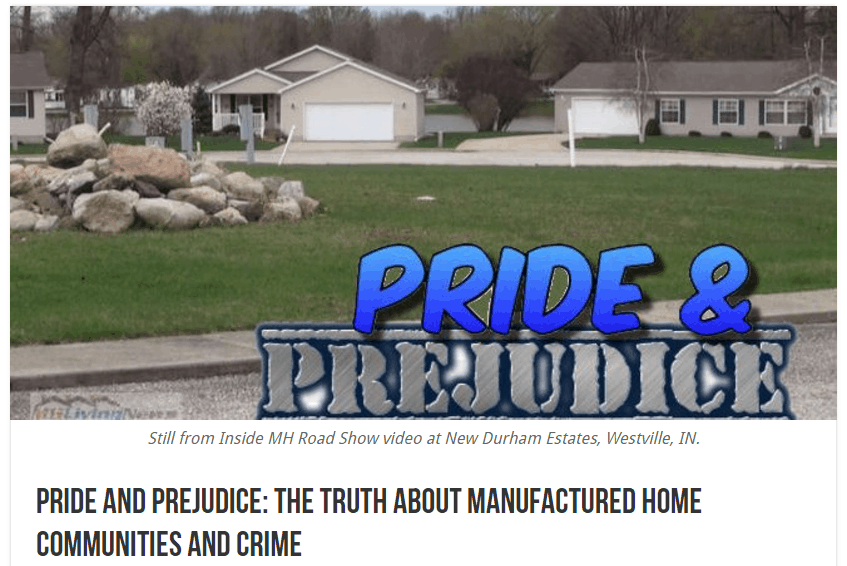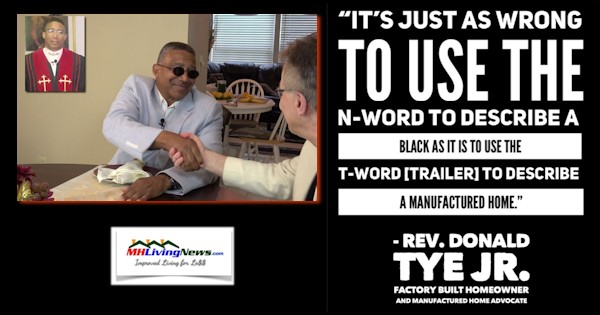 KTRK said that the blazing guns incident took place in the 10800 block of Telephone Road in south Houston. Per Google, the King's Row manufactured home community appears to be at 10810 Telephone Rd, Houston, TX 77075. It apparently fits the map in the video.

The lack of apparent engagement by MHI and their state affiliates on such post-production issues leaves millions with a bad taste or twisted impressions about living in manufactured home communities. In this instance, the property is apparently owned by Westwind Enterprises, Ltd. Westwind is shown as a member of the Manufactured Housing Institute (MHI) on their 2018 membership list. MHI members used to be a publicly accessible document, now, it is hidden behind a members-only login. Westwind's website claims this community and says that they are Clayton Homes retailers.

While Rolfe and his partner Dave Reynolds are arguably part of the image problem, that doesn't diminish his point. On issue after issue, when MHProNews contacts local, regional, or national media on such problematic reports, the common refrain is that MHI has not contacted them, nor as their state affiliate.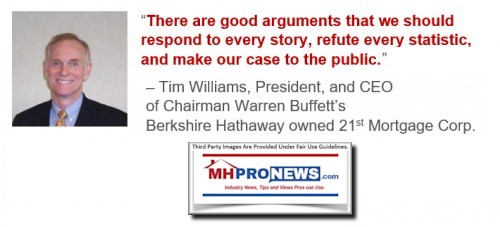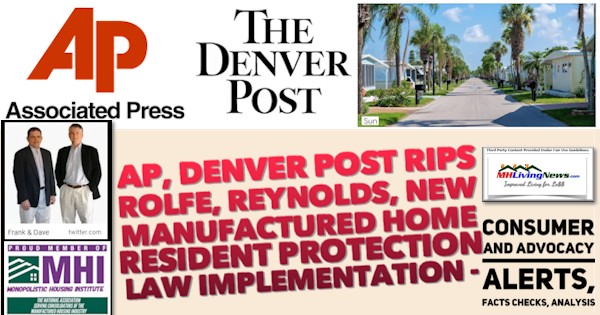 After Lockdowns, Economic Disruptions, Are More Crimes a Surprise?
In the manufactured home image battle, recent research with the Associated Press (AP) leaders by MHProNews, that will be the subject of a special report planned soon, indicates that MHI has not contacted them about the basics of using correct terminology.  It is but one more vexing example of an association who's staff and elected leaders are all too often caught saying one thing, but not doing what their own words claim.
As an example of how that plays out in the real world is the case of Ayden, NC. MHI and the NC-MHA.org, their North Carolina Manufactured and Modular Home Association state affiliate, have despite repeated requests failed to engage on behalf of minorities their who want to buy a manufactured home. Among the issues lurking in the background is the image associated with manufactured homes.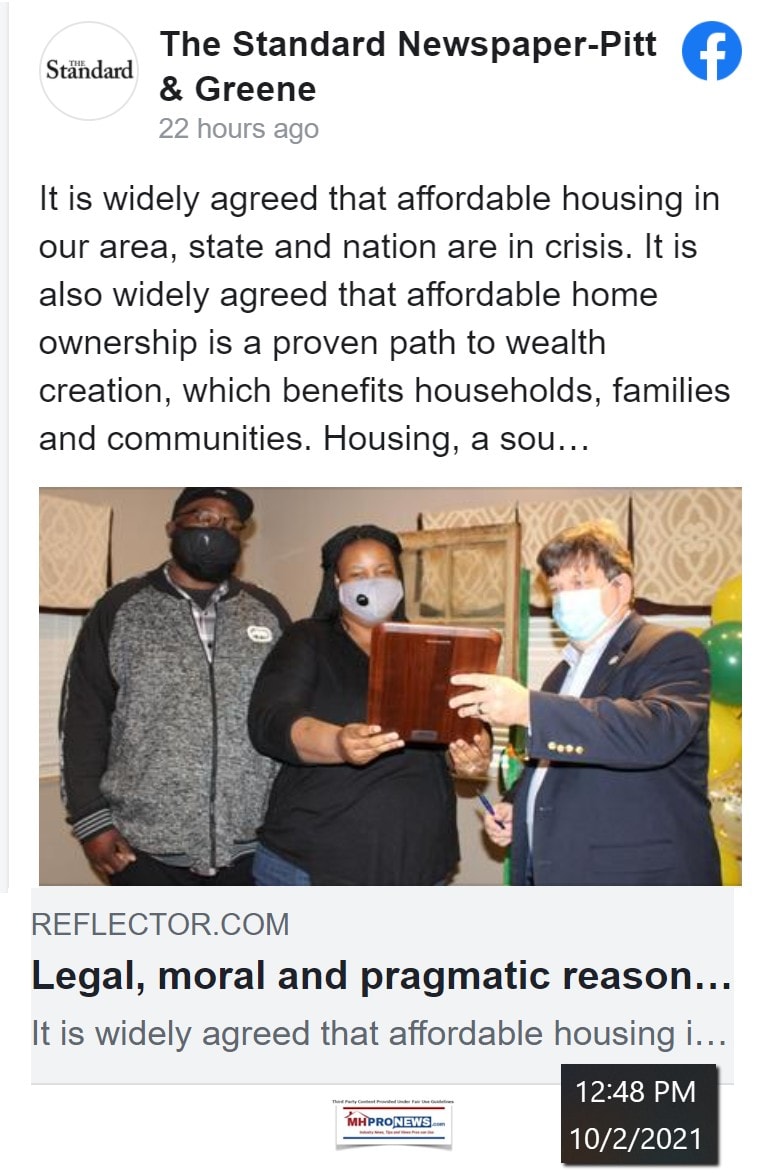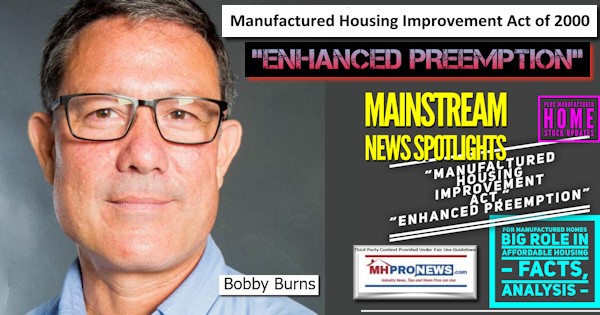 MHI acknowledges that image problem. But that begs the question. What are they actually doing about it?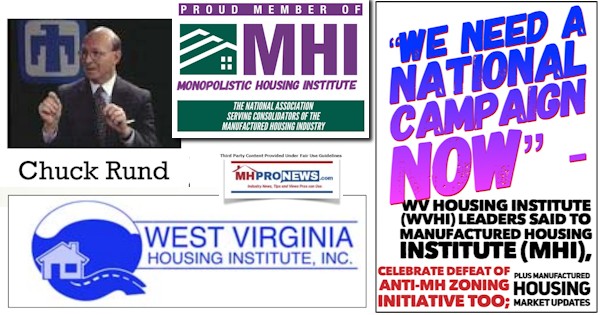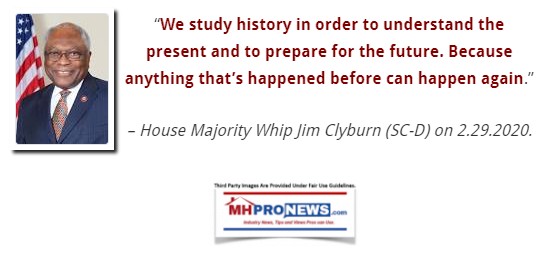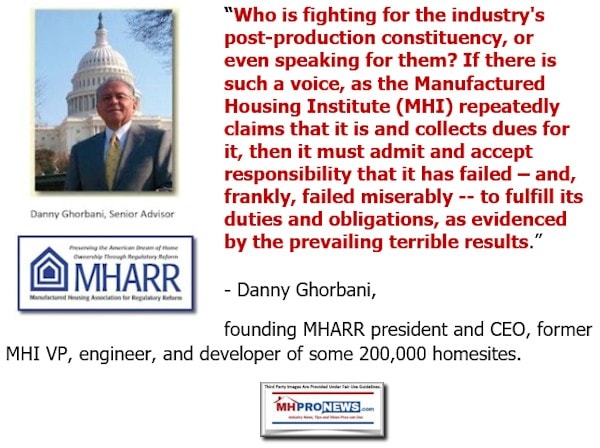 For those trying to make sense of why manufactured housing is only operating at a fraction of the last industry highwater mark of 1998, three items are routinely mentioned. In no particular order of importance:
Zoning/placement issues.
Lack of financing and access to the secondary market, particularly with single-family home only (chattel) loans.
Image or a lack of public, media, and related education about manufactured homes.
Image arguably plays a role in the first issue (zoning barriers) most certainly. MHI essentially acknowledges that, as this MHI slide show reflects.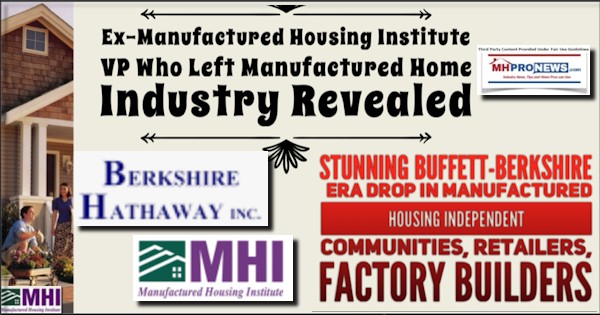 See the MHI presentation via the report above or the link below.
Note that it fails to mention the MHIA, or enhanced preemption?
https://www.manufacturedhomepronews.com/wp-content/uploads/2021/07/ViaSlideshared2manufacturedhousing-jasonboehlert-mhi-121214135140-phpapp02.pdf
But what that slide show lacks are the key notions that are necessary, namely, the state of the law on zoning and placement barriers.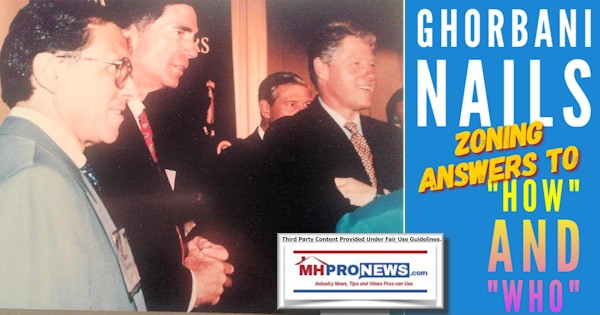 The Honorable "Durable Competitive Advantage" – The "Moat of Truth"
For a time, those who engage in lies, deception, paltering, misdirection, and arguably fraudulent and illegal behavior may 'get away with it.'  But as Mark Weiss, J.D., President and CEO of the Manufactured Housing Association for Regulatory Reform (MHARR) said he learned in law school, "Facts are stubborn things."
Left-leaning and attorney turned award-winning journalist Glenn Greenwald, and author Edward Curtin, have spoken about the "blinding" "tapestry of lies" that have been deployed for years in the broader American landscape.  But "honest Abe" Lincoln had a point. Sooner or later, if someone carefully follows the various claims, the lies catch up. The contradictions between claims and behavior are exposed.  This is what apparently is now occurring in the manufactured housing profession.
MHI worked with MHARR to enact the Manufactured Housing Improvement Act of 2000 (MHIA). They worked together to enact the Duty to Serve (DTS) manufactured housing mandated by the Housing and Economic Recovery Act (HERA) of 2008. Those are post-production issues, and MHARR is a producers association. So, it was up to MHI to make sure that enacted laws would be actually enforced.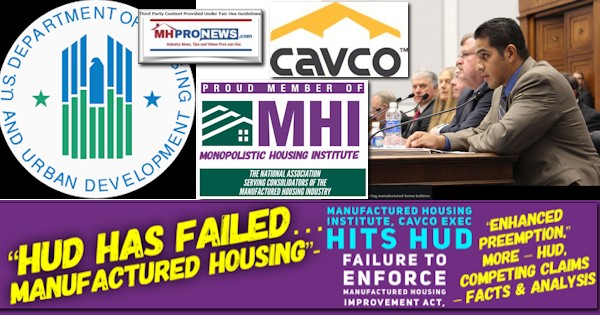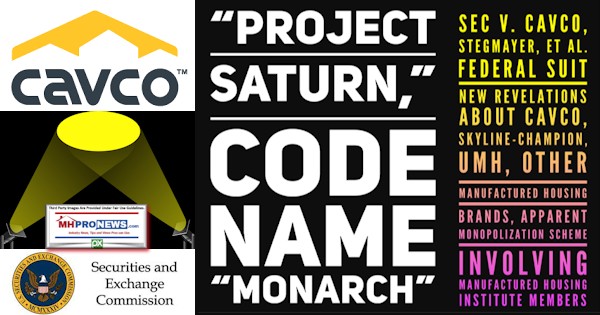 Fast forward to our time, and it is clear from MHI's own past and present comments that neither the MHIA nor DTS have been properly enforced. MHI has said so. They are now arguably trapped by their own words and behavior pattern. Facts are proving to be stubborn things.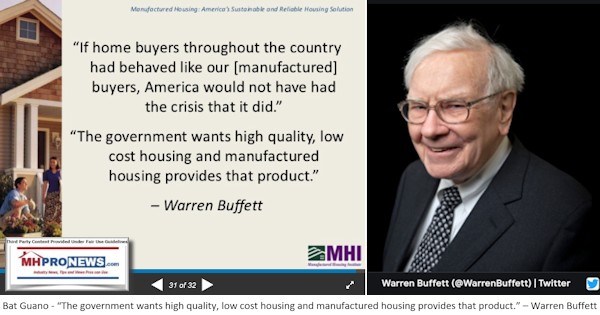 Mysterious Death of Corey James Jestice, 21st Mortgage Corp, Manufactured Housing National Retail Business Development Manager – Obituary and Beyond
The Society for Professional Journalists (SPJ) said that once an error is discovered in a report, it is up to that media outlet to correct the record.  The American Press Institute (API) said that it is the job metaphorically say that it is the job of media to afflict the comfortable and to comfort the afflicted. Well, more precisely they said it is the job of media to report the truth and to hold the powerful to account. MHProNews has always sought that, but for a time, some of that blizzard of lies worked…
…until the evidence revealed that it was a blizzard of lies. Now, the Berkshire-style moat of financing, the moat of nonprofit, political, and other manipulation could flip. The truth and justice can become the moat. Those who have been part of the pattern of deception and misdirection, they could now be the ones at risk.  To learn more, see the related and linked reports.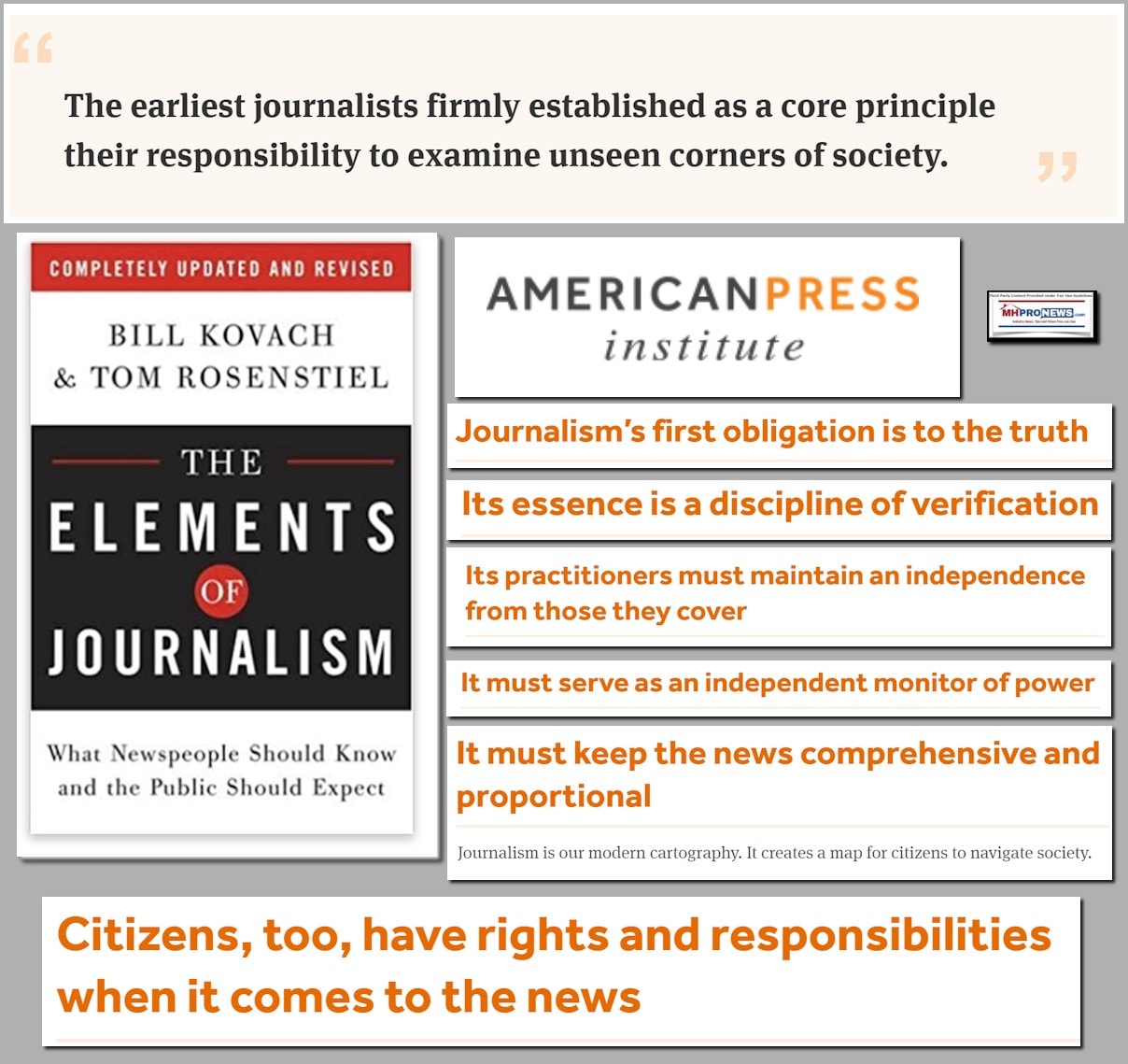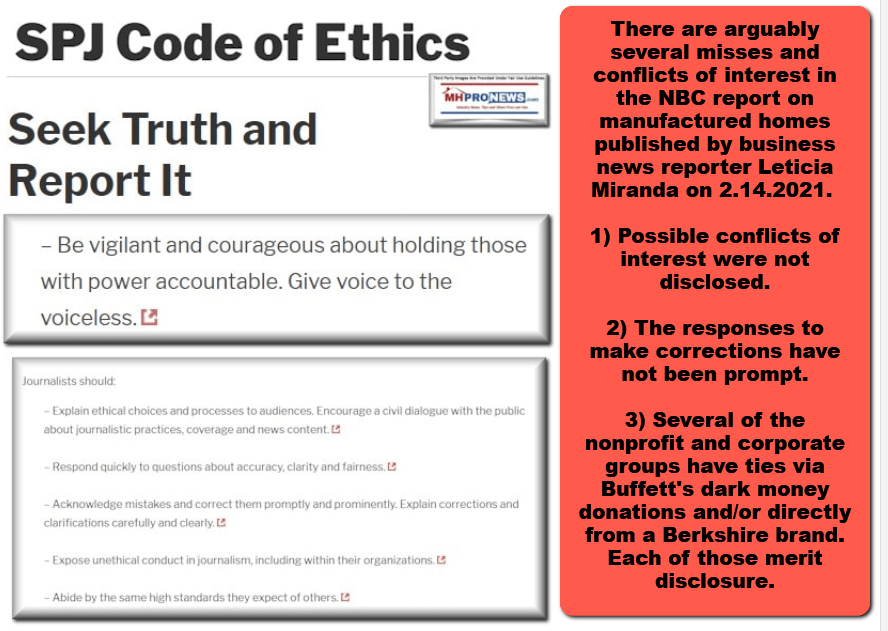 "Ready to Move?" – "Mobile Homes" – Parag Khanna via World Economic Forum (WEF – Think "Great Reset") Proclaims Future – Mobility, Mobile Homes, 3D Dwellings, Major Change; plus MHMarkets – Analysis
##
Next up is our business daily recap of yesterday evening's market report, related left-right headlines, and manufactured housing connected equities.
The Business Daily Manufactured Home Industry Connected Stock Market Updates.  Plus, Market Moving Left (CNN) – Right (Newsmax) Headlines Snapshot. While the layout of this daily business report has been evolving over time, several elements of the basic concepts used previously are still the same. For instance. The headlines that follow below can be reviewed at a glance to save time while providing insights across the left-right media divide. Additionally, those headlines often provide clues as to possible 'market-moving' news items.
Market Indicator Closing Summaries – Yahoo Finance Closing Tickers on MHProNews…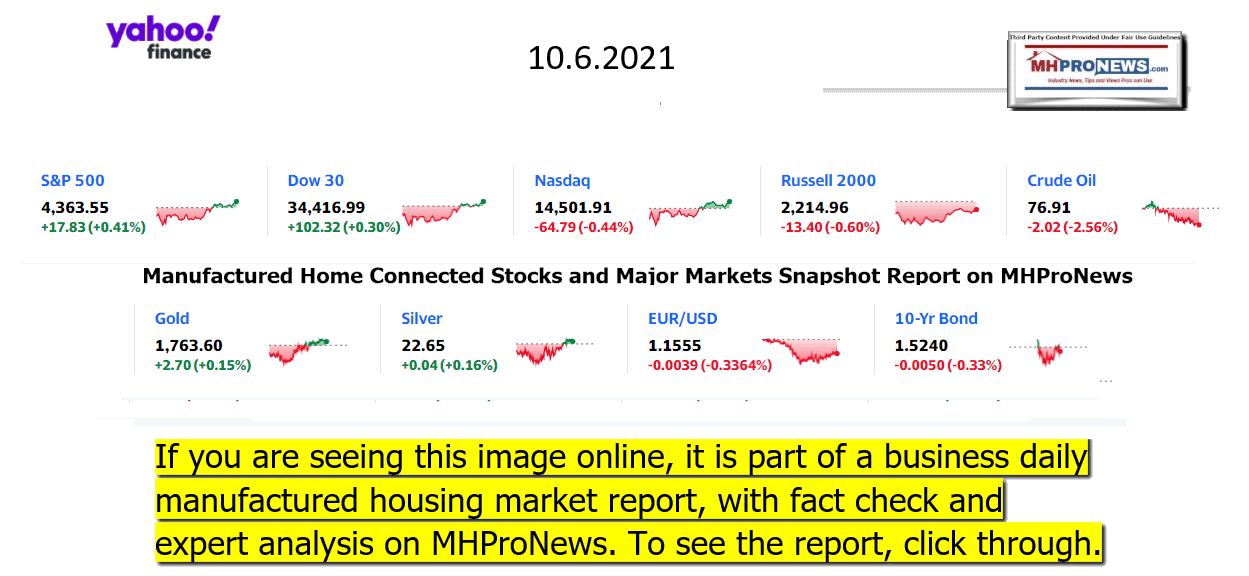 Headlines from left-of-center CNN Business – from the evening of 10.06.2021
An extra $100 billion
A GMC Hummer EV truck is shown at General Motors Factory Zero on August 5, 2021 in Detroit, Michigan. Secretary Granholm is touring several manufacturing facilities in southeast Michigan today to help promote the Biden administrations infrastructure proposal.
GM says transitioning to electric will double its revenue
Stocks finish in the green
Don't worry (too much) about an October market crash
Goldman Sachs warns clients that America could default on its debt
Analysis: Zuckerberg goes after the Facebook whistleblower, but he flounders
Why whistleblower Frances Haugen is Facebook's worst nightmare
Former Theranos lab director 'grilled' over course of six days in trial of Elizabeth Holmes
Bitcoin soars past $55,000 on George Soros fund endorsement
Twitch confirms major data breach
Bottleneck at US ports: 'More ships than parking spots'
Kellogg's strike: 1,400 cereal factory workers hit picket lines
Ordering a power tool from Home Depot? Walmart might deliver it to you
India's power plants are running dangerously short of coal
A construction worker walks past the New York Stock Exchange (NYSE) at Wall Street on Oct. 1, 2021 in New York City.
The world is flush with cash. It won't be forever
Cleanup contractors deploy skimmers and floating barriers known as booms to try to stop further oil crude incursion into the Wetlands Talbert Marsh in Huntington Beach, Calif., Sunday, Oct. 3, 2021. One of the largest oil spills in recent Southern California history fouled popular beaches and killed wildlife while crews scrambled Sunday to contain the crude before it spread further into protected wetlands. (AP Photo/Ringo H.W. Chiu)
The screwed-up supply chain may have caused California oil spill disaster
HAMBURG, GERMANY – MARCH 03: Tina Turner during the premiere of the musical "Tina – Das Tina Turner Musical" at Stage Operettenhaus on March 3, 2019 in Hamburg, Germany.
Tina Turner sells music catalog going back 60 years to BMG
IN DEBT
Gary Gensler, Chair of the Securities and Exchange Commission(SEC), testifies during the Senate Banking, Housing, and Urban Affairs Committee hearing on "Oversight of the US Securities and Exchange Commission" on September 14, 2021 in Washington, DC.
SEC chair: US default would likely set off historic stress in financial markets
America could be hit with a debt downgrade
Chinese developer Fantasia can't pay its debts
Evergrande's latest scramble to raise cash
Foreign investors are losing out in Evergrande's battle to survive
INNOVATION
Is that bear fat or just chonky? Lasers may help scientists find out
Microsoft begins rollout of Windows 11
Google Maps is getting better at mapping wildfires
See how Tesla's 'full self-driving' mode works
Amazon's controversial vision for the future of your home security
Headlines from right-of-center Newsmax – evening of 10.06.2021
Senate Delays Debt Limit Vote as Leery Dems Mull McConnell Offer
Newsmax TV
Ex-Rep. Pete King: AG Threat to Arrest Protesting Parents a 'Disgrace' | video
Gov. Candidate Herbster: Immigrants Have Heavily Burdened State
Tenney: Budget Bill's Policies Still Dangerous at Lower Cost | video
Rosendale: Biden, Dems, Want 'Womb-to-Tomb' Control | video
Rick Scott: Biden 'Being a Hypocrite' on Debt Ceiling | video
Nunes: Whistleblower 'Diversion' From Facebook's Conservative Animus | video
Gov. Reeves: Biden Admin 'Pick and Choose' Laws It Follows | video
Marshall: As China Bullies Taiwan, US Must Step Up | video
More Newsmax TV
Newsfront
GOP Sens. Call Out AG for 'Intimidation,' 'Threat' to Free Speech
GOP Sens. Tom Cotton and Josh Hawley are demanding answers and calling Attorney General Merrick Garland's mobilizing of the Justice Department to investigate and prosecute school board protests a form of "intimidation" and a threat to free speech. … [Full Story] |
Fed up by Pandemic, US Food Workers Go On Strike
A summer of labor unrest at U.S. food manufacturers has stretched [Full Story]
Supreme Court Justices Ask Why a Guantanamo Detainee Cannot Testify
Supreme Court justices on Wednesday questioned why the U.S. [Full Story]
Senate Delays Debt Limit Vote as Leery Dems Mull McConnell Offer
The Senate postponed a vote to head off a federal debt default on [Full Story]
Related
McConnell Offers Short-Term Debt Limit Solution
More Than 400K Demand Biden Stop Efforts to Pack Supreme Court
More than 400,000 people joined a petition urging a presidential [Full Story]
China 'Testing the Waters' With Taiwan Incursion Blitz
China has ratcheted up its military pressure on Taiwan by sending a [Full Story] | platinum
Related
White House Says Biden, Xi Expected to Meet Virtually
Trump Warns of War With China
Nearly 200,000 COVID Home Tests Recalled Over False Positives
Almost 200,000 Ellume COVID-19 home testing kits have been recalled [Full Story]
Related
Vaccinated ESPN Host Sage Steele Disciplined for Podcast Remarks
Famed Billionaire Who Called for National Guard Threatens to Leave Chicago
The wealthiest person in Illinois said the state's governor refused [Full Story]
Comparing Concerned Parents to Domestic Terrorists Is 'Absolutely Appalling'
Parents nationwide say a new Justice Department initiative to crack [Full Story] | platinum
Ukraine's Holocaust Center Names Nazi Babi Yar Killers
Ukraine's Holocaust memorial center on Wednesday revealed the names [Full Story]
GM Sets to Double Revenue, Lead US in Electric Vehicle Sales
General Motors plans to cash in as the world switches from combustion [Full Story]
Kabul Terrorist Who Killed 13 U.S. Soldiers Was Released Days Earlier
The ISIS-K suicide bomber who killed 13 US service members and dozens [Full Story]
Manchin Against Changing Filibuster to Raise Debt Ceiling
Joe Manchin said Wednesday that he would block any attempt to [Full Story]
Biden Slams 'Dangerous' Republicans in CEO Meeting
President Joe Biden piled the pressure on congressional Republicans [Full Story]
Police: Teen Suspected in Texas School Shooting Caught
An 18-year-old student who opened fire during a fight at his [Full Story]
Ex-Biden Border Chief Warned Policies Would Send Border Out of 'Control'
Former Border Patrol Chief Rodney Scott on Wednesday said he warned [Full Story]
Forbes: Government Secretly Hits Google With Keyword Warrants
The U.S. government has discreetly ordered Google to provide data on [Full Story]
Trump: Pence 'Destroys and Discredits' Jan. 6 'Witch Hunt'
Former President Donald Trump on Wednesday released a statement [Full Story]
Gallup: GOP Better at Protecting Country, Economy
More Americans believe Republicans are better than Democrats when it [Full Story]
Biden Admin to Tell Critical Rail, Air Companies to Report Hacks, Name Cyber Chiefs
The Transportation Security Administration plans to introduce new [Full Story]
John Kerry Admits Biden Wasn't 'Aware' of Tiff With France
Climate envoy John Kerry told a French television news outlet Monday [Full Story]
Senate Republican Reelection Arm Raises $76M So Far in '21
The National Republican Senatorial Committee (NRSC) announced on [Full Story]
Top COVID Experts Privately Tell WH Boosters Only Needed for High-Risk People
A group of prominent doctors and scientists has advised the Biden [Full Story]
Illinois Toddler Fights for His Life as COVID Transmission Rages
When her two-year-old started feeling sick early last week, Tiffany [Full Story]
High Court to Hear Guantanamo Prisoner's State Secrets Case
The Supreme Court is set to hear arguments about the government's [Full Story]
US Woman in Bali 'Suitcase Murder' to Be Released Oct. 29
A Chicago woman convicted of assisting her boyfriend in her mother's [Full Story]
Idaho Lieutenant Governor Issues COVID Vaccine Order While Governor Is Away
With Idaho Gov. Brad Little out of the state on Tuesday, Lt. Gov. [Full Story]
Nobel Prize for Chemistry Awarded to 2 Scientists for a Tool to Build Molecules
The Nobel Prize for chemistry has been awarded to German scientist [Full Story]
Pope Expresses 'Shame' at Scale of Clergy Abuse in France
Pope Francis expressed "shame" for himself and the Roman Catholic [Full Story]
Russians Beat Tom Cruise, Filming First Movie in Space
A group of Russian filmmakers rocketed past Tom Cruise's efforts, [Full Story]
Biden: 'We Agree' With China to Abide by Taiwan Deal
President Joe Biden announced Tuesday he and Chinese leader XI [Full Story]
More Newsfront
Finance
Yellen: Urgent Action Needed on Debt Limit, Rejects $1T Coin
[Full Story]
Wall Street Ends Higher on Optimism Over Debt-Ceiling Deal
If Facebook Is the Problem, Is a Social Media Regulator the Fix?
McConnell Offers Short-Term Debt Limit Solution
BofA Offers $200 to Vaccinated Merrill Staffers Returning to Work
More Finance
Health
Two Meds More Effective for Many With High Blood Pressure: Study
Nearly half of Americans have high blood pressure and only 24% have it under control, but what's the best way to treat it – one high-dose pill or two at a lower dose? A large new study suggests that two medications may be better than one for many older patients. Lowering… [Full Story]
Rethink Your Mask Choice Now for Better COVID Protection
Iron Deficiency Linked to Increased Risk for Heart Disease
Scandinavians Curb Moderna Shots for Some Younger Patients
What You Need to Know About Breast Cancer Prevention and Screening
Manufactured Housing Industry Investments Connected Equities Closing Tickers
Some of these firms invest in manufactured housing, or are otherwise connected, but may do other forms of investing or business activities too.
NOTE: The chart below includes the Canadian stock, ECN, which purchased Triad Financial Services, a manufactured home industry lender
NOTE: Drew changed its name and trading symbol at the end of 2016 to Lippert (LCII).
NOTE: Deer Valley was largely taken private, say company insiders in a message to MHProNews on 12.15.2020, but there are still some outstanding shares of  the stock from the days when it was a publicly traded firm.  Thus, there is still periodic activity on DVLY.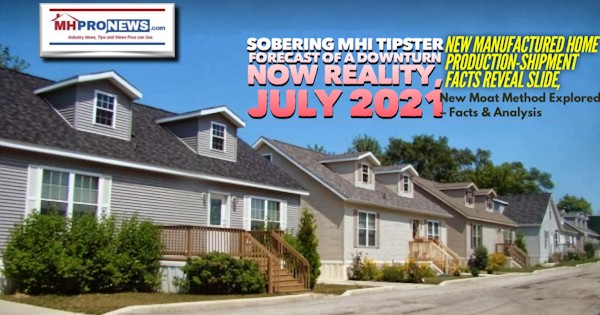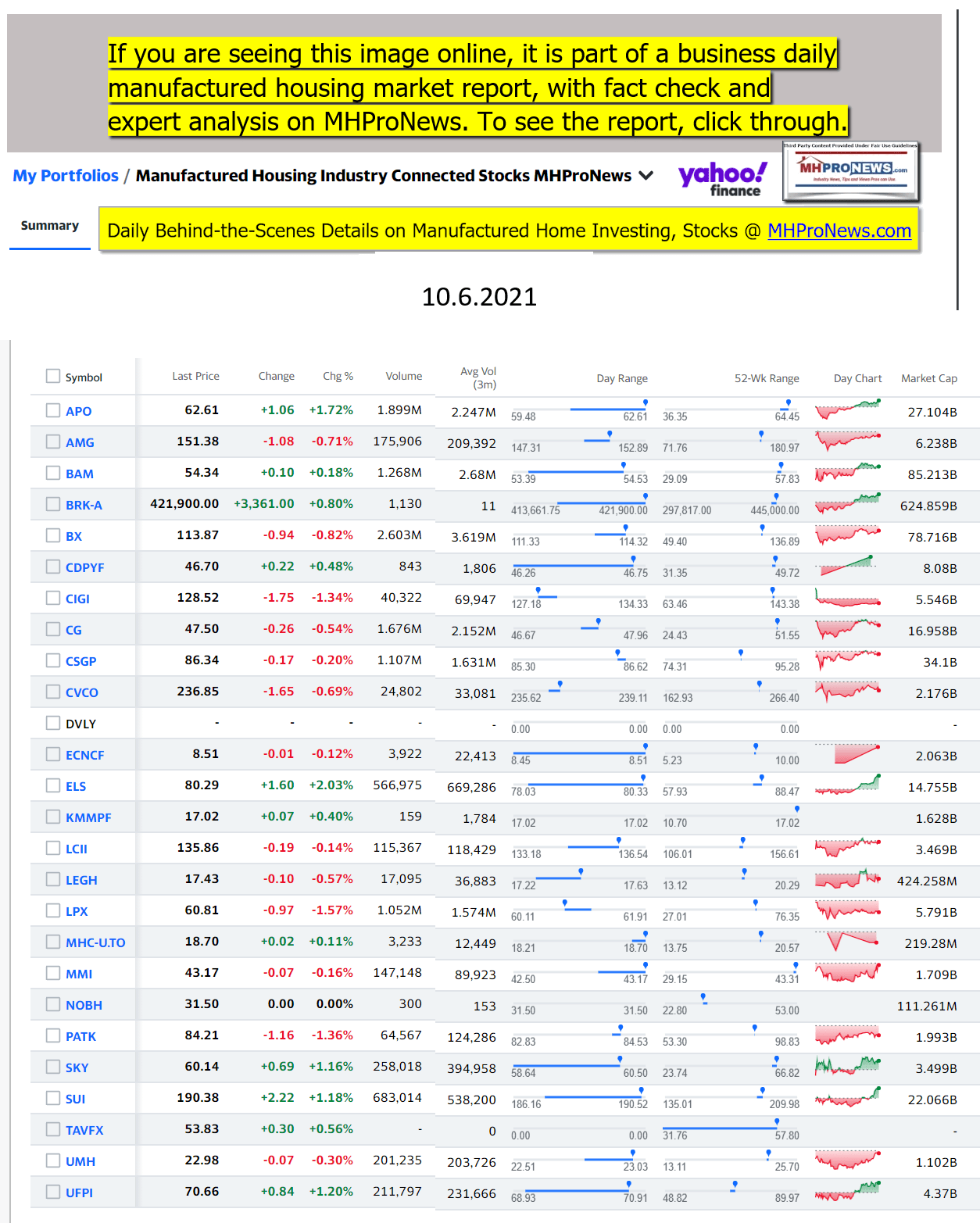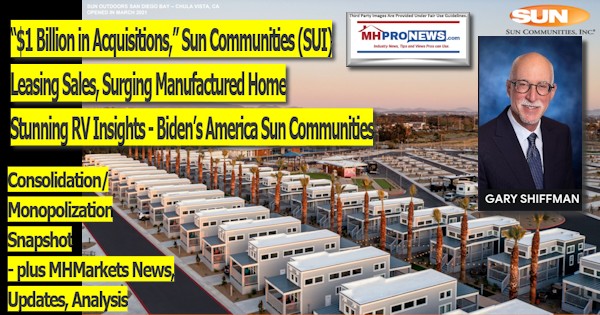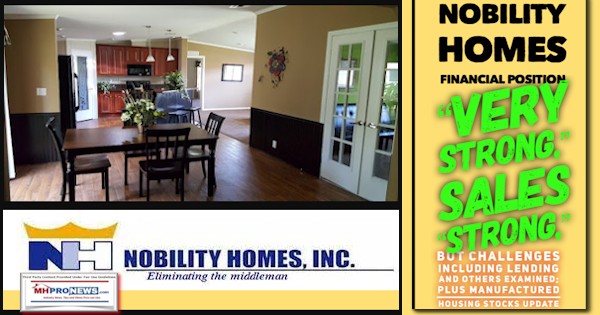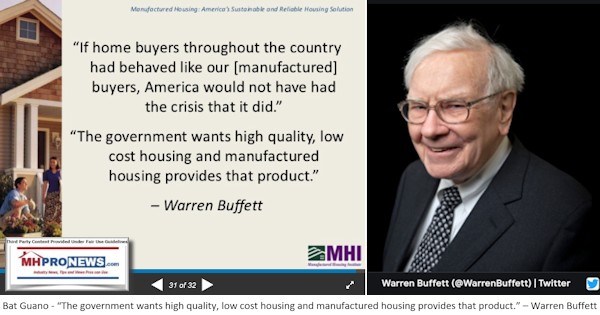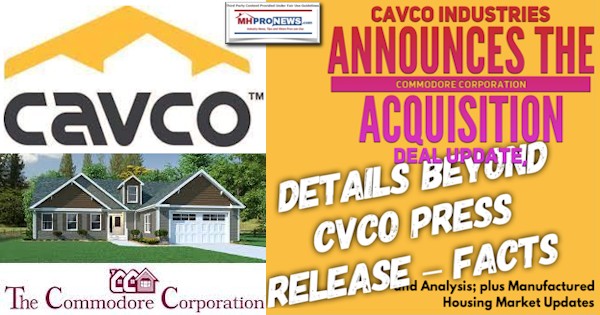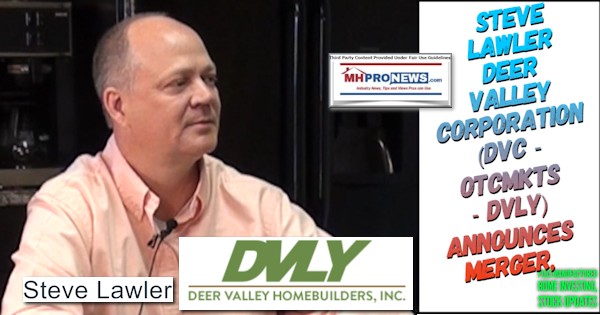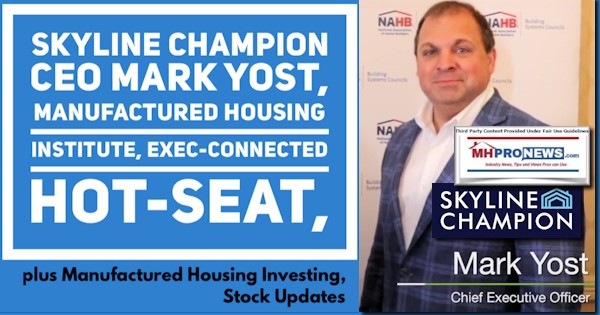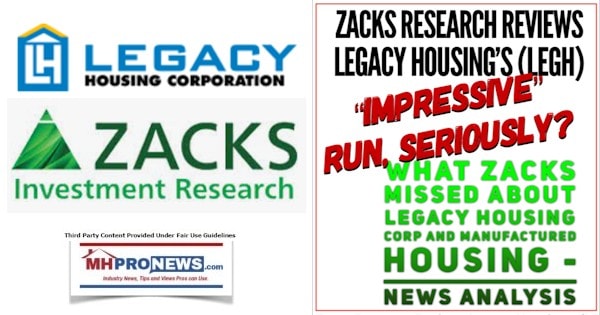 As the Summer of 2021 draws to a close…
Berkshire Hathaway is the parent company to Clayton Homes, 21st Mortgage, Vanderbilt Mortgage and other factory built housing industry suppliers.
· LCI Industries, Patrick, UFPI, and LP each are suppliers to the manufactured housing industry, among others.
· AMG, CG, and TAVFX have investments in manufactured housing related businesses. For insights from third-parties and clients about our publisher, click here.
Enjoy these 'blast from the past' comments.
MHProNews. MHProNews – previously a.k.a. MHMSM.com – has celebrated our 11th year of publishing, and is starting our 12th year of serving the industry as the runaway most-read trade media.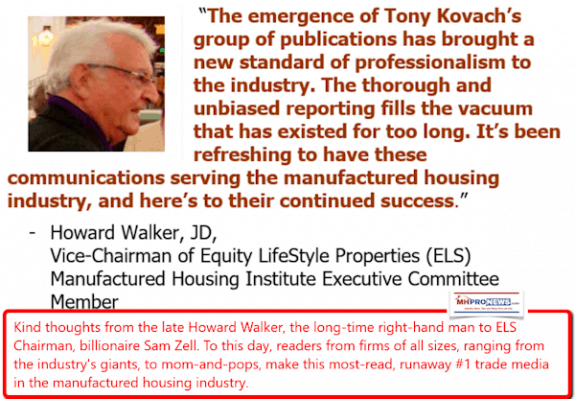 Sample Kudos over the years…
It is now 11+ years and counting…
Learn more about our evolutionary journey as the industry's leading trade media, at the report linked below.
· For expert manufactured housing business development or other professional services, click here.
· To sign up in seconds for our industry leading emailed headline news updates, click here.

Disclosure. MHProNews holds no positions in the stocks in this report.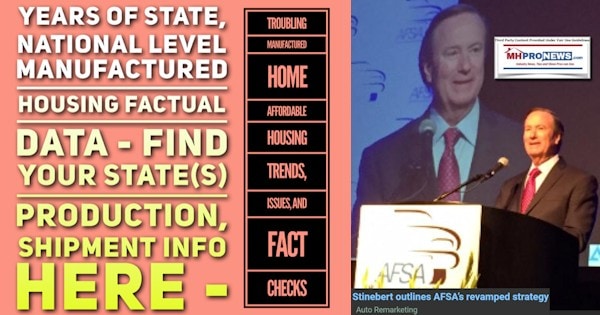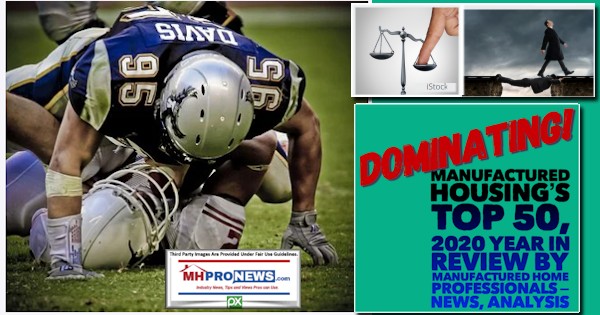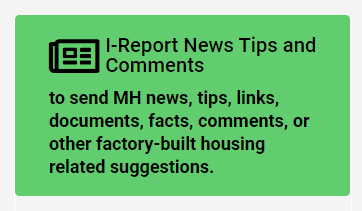 That's a wrap on this installment of "News Through the Lens of Manufactured Homes and Factory-Built Housing" © where "We Provide, You Decide." © (Affordable housing, manufactured homes, stock, investing, data, metrics, reports, fact-checks, analysis, and commentary. Third-party images or content are provided under fair use guidelines for media.) (See Related Reports, further below. Text/image boxes often are hot-linked to other reports that can be access by clicking on them.)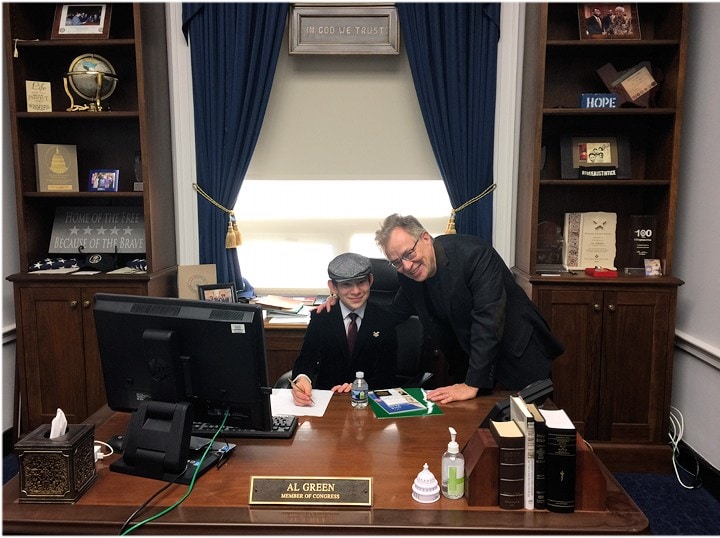 By L.A. "Tony" Kovach – for MHProNews.
Tony earned a journalism scholarship along with numerous awards in history. There have been several awards and honors and also recognition in manufactured housing. For example, he earned the prestigious Lottinville Award in history from the University of Oklahoma, where he studied history and business management. He's a managing member and co-founder of LifeStyle Factory Homes, LLC, the parent company to MHProNews, and MHLivingNews.com. This article reflects the LLC's and/or the writer's position, and may or may not reflect the views of sponsors or supporters.