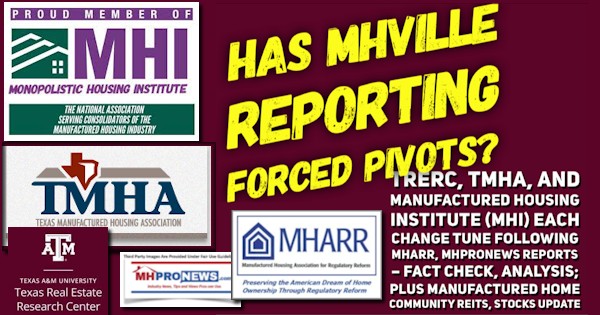 "Texas housing manufacturers expect rebound in early 2023" says the latest press release from the Texas Real Estate Research Center to MHProNews. That follows several months of reports with fact checking and analysis that revealed factual and evidence-based disconnects between what TRERC and the Manufactured Housing Institute (MHI) affiliated Texas Manufactured Housing Association (TMHA) reported.
Per the cover memo to their release: "COLLEGE STATION, Tex. (Texas Real Estate Research Center) – After booming during the COVID-19 pandemic, the manufactured-housing correction continued as business activity slipped for the eighth consecutive month, according to the November edition of the Texas Manufactured Housing Survey.
All respondents noted a decrease in month-over-month sales, and the production index remained in negative territory. The number-of-employees index fell to its lowest level on record, indicating payroll reductions as manufacturers adjusted operations, and average work weeks fell accordingly."
That may be an apparent reference to what is reported below.
Telling Manufactured Housing Story Honestly, Persuasively, Beneficially and Profitably with Facts, Evidence, Bright Line Distinctions – plus Sunday Weekly Manufactured Home Recap
Per TRERC, the "Attached press release has details."
Texas housing manufacturers expect rebound in early 2023
COLLEGE STATION, Tex. (Texas Real Estate Research Center) – After booming during the COVID-19 pandemic, the manufactured-housing correction continued as business activity slipped for the eighth consecutive month, according to the November edition of the Texas Manufactured Housing Survey.
All respondents noted a decrease in month-over-month sales, and the production index remained in negative territory. The number-of-employees index fell to its lowest level on record, indicating payroll reductions as manufacturers adjusted operations, and average work weeks fell accordingly.
"Activity in the overall housing sector has stalled as a result of the Federal Reserve's interest rate increases, and manufactured housing is not immune to the slowdown," said Dr. Harold Hunt, research economist for the Texas Real Estate Research Center. "The consensus is that rate hikes will continue into 2023, albeit at a slower pace, resulting in a generally negative shortterm outlook for housing and housing-adjacent industries."
Despite current challenges, optimism over the next six months turned positive across multiple indicators. Manufacturers anticipate activity to rebound in 2023 through higher sales and production, and out-of-state shipments should pick up after stalling since May.
"Sales to retailers are subdued by downstream inventory constraints, particularly as floor plan lenders pulled back overage amounts and credit dried up earlier this year," said Rob Ripperda, vice president of operations for the Texas Manufactured Housing Association. "Fortunately for manufacturers, end-consumer sales are holding up relatively well and are still on pace to finish the year above 2021 levels. Higher housing costs across the board appear to be pulling consumers into the manufactured-home market, and the industry's affordability advantage remains a source of optimism."
Manufacturers anticipate additional supply-chain smoothing, leading to lower costs for raw materials and downward pressure on sale prices. While the clouds may be clearing for a rebound in early 2023, looming regulatory changes and general macroeconomic uncertainty remain the primary headwinds to the industry.
Funded by Texas real estate licensee fees, TRERC was created by the state legislature to meet the needs of many audiences, including the real estate industry, instructors, researchers, and the public.
—30—
Additional Information with More MHProNews Analysis and Commentary in Brief
 MHProNews has for several months pointed out factual disconnects between TRERC reports and the actual manufactured housing data.
Apparently Misleading Statements Emerge in #1 Manufactured Home Producer Texas Report, Why Do Texas Manufactured Housing Survey Contradictions Go Unresolved? Plus, Sunday Weekly Headlines Recap

So, the sudden shift to a brighter projection may not be a coincidence. Additionally, MHProNews has been hammering MHI's lack of willingness to be publicly accountable for their reports and activities that have produced no meaningful measurable results.
Consumers 'Fears for the Future'-Mortgage Payments Surge Since 2021, Buyers Get Priced Out–Conventional Housing Woes are Manufactured Home Pro Opportunities; plus MHVille REITs, Stocks Update
How Long a Prison Term May Some Manufactured Housing Execs Get from Successful Prosecution? Law360 Clue-11 & 13 Year Prison Terms for Convicted Corp Criminal Fraud; plus MHVille REITs, Stocks Update
In the wake of reports such as those linked herein, MHI has issued this item to their members.
MONTHLY ECONOMIC REPORT
8,685 New HUD Code Homes Shipped in October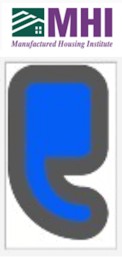 In October 2022, 8,685 new manufactured homes were shipped, a decrease of 678 homes or 7.2 percent compared to September 2022, and a decrease of 562 homes or 6.1 percent compared to October 2021. Compared with the same month last year, shipments of both single-section and multisection homes were down, by 0.5 percent and 10.2 percent, respectively. Total floors shipped in October 2022 were 13,478, a decrease of 1,144 floors or 7.8 percent compared with the same month last year.
The seasonally adjusted annual rate (SAAR) of shipments was 98,907 in October 2022, down 7.2 percent compared to the adjusted rate of 109,594 in September 2022. The SAAR corrects for normal seasonal variations and projects annual shipments based on the current monthly total.
Cumulative shipments from January through October this year totaled 98,456 homes compared with 88,685 homes for the same ten months of 2021, a net increase of 11.0 percent.
In October 2022, 8,694 new manufactured homes were produced, a decrease of 687 homes or 7.3 percent compared to September 2022, and a decrease of 560 homes or 6.1 percent compared to October 2021. MHI's Monthly Economic Report includes numbers for both manufactured home production and shipments. The difference between the two is attributed to the number of homes that have been produced, but their destinations are pending. There were 21 FEMA designated units produced in October 2022.
The number of plants reporting production in October 2022 was 145 and the number of active corporations was 36, one more plant and one more corporation compared to the prior month.
MHI member login is required to access the Manufactured Housing Activity Industry Production, Shipments and Trends Report. ##
So, MHI is still requiring a member login to access data that MHARR, the National Association of Home Builders (NAHB), the National Association of Realtors, or the Recreational Vehicle Industry Association (RVIA) makes available to the public free monthly. But apparently, MHI is once more providing at least their members with some emailed version of their 'economic data.'
It seems that despite MHI's campaign to the association's members of pretending, posturing, and paltering, by MHARR, MHProNews and MHLivingNews routinely showing the facts, evidence, and our platforms providing expert analysis has once again resulted in some movement by MHI in their messaging, albeit modest.
Will MHI change more in the days to come as a result of the steady evidence of their apparent failures to perform on behalf of "all segments" of the manufactured housing industry?
Programing Notice: check out the Sunday weekly MHVille headlines recap, which will include an exclusive fact-backed featured article that explores potential looming legal problems for MHI and some of their key members.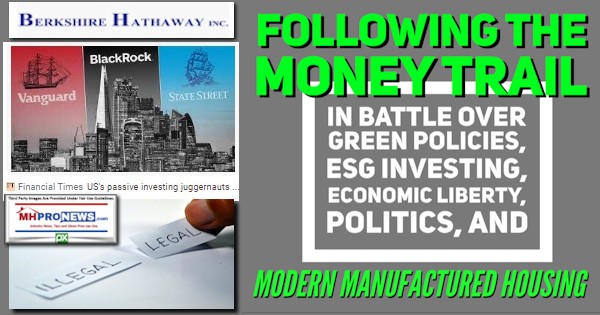 Regarding Gaslighting-'MHI News'–Manufactured Housing Institute, Monopolistic Housing Institute, Machiavellian Housing Institute, Manipulative Housing Institute? Friday Facts, Follies, Stocks Update
Institute for Justice (IJ) Prepares Litigation and Sues Jurisdictions to Protect Rights to Tiny Homes-Affordable Housing-Will Manufactured Housing Institute Follow Suit for Manufactured Homes?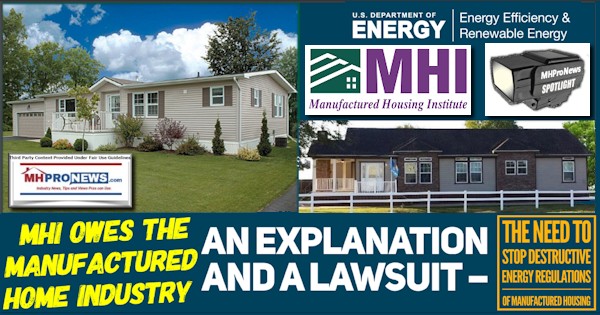 Rest of Story-Residents, Media Complain-RHP Properties on Evictions, 'Discrimination,' Stiff $ Hikes-Havenpark Communities Named-Where is Manufactured Housing Institute's Code of Ethical Conduct?
Daily Business News on MHProNews Markets Segment
The modifications of our prior Daily Business News on MHProNews format of the recap of yesterday evening's market report are provided below. It still includes our signature left (CNN Business) and right (Newsmax) 'market moving' headlines. The macro market moves graphics will provide context and comparisons for those invested in or tracking manufactured housing connected equities.
In minutes a day readers can get a good sense of significant or major events while keeping up with the trends that are impacting manufactured housing connected investing.
Reminder: several of the graphics on MHProNews can be opened into a larger size. For instance: click the image and follow the prompts in your browser or device to OPEN In a New Window. Then, in several browsers/devices you can click the image and increase the size. Use the 'x out' (close window) escape or back key to return.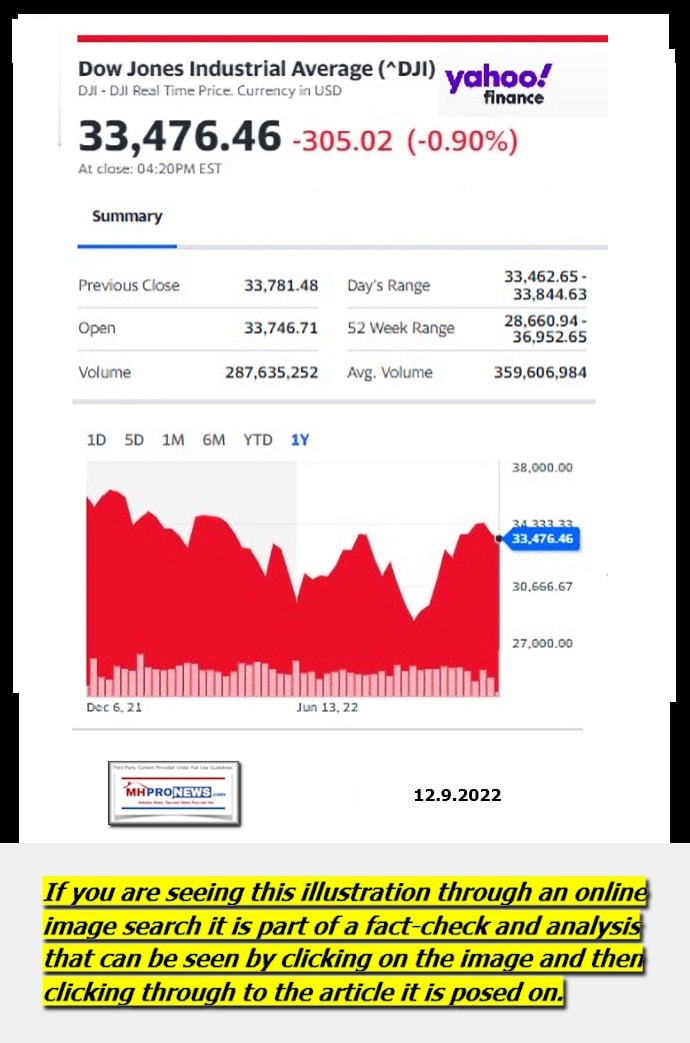 Headlines from left-of-center CNN Business – from the evening of 12.9.2022
Difficult strategy
A customer talks to sales assistants in an Apple store as the new iPhone 14 models go on sale in Beijing, China, September 16, 2022.
Thomas Peter/Reuters
Apple made China the backbone of its iPhone assembly. Shifting away could take years
Falling stock prices eroded Americans' net worth in the third quarter.
Americans' wealth slips further after massive loss in the spring
A customer pushes a shopping cart at a Target store on Black Friday in Chicago, Illinois, US, on Friday, Nov. 25, 2022.
Consumers are feeling slightly better about the direction of the economy
An employee operates a forklift inside the Home Depot flatbed distribution center in Stonecrest, Georgia, U.S., on Tuesday, Nov. 30, 2021.
Key inflation measure shows price pressures cooled off in November, but remain high
02 Twitter phone 2021 STOCK
Elon Musk says Twitter is rolling out a new feature that will flag 'shadowbanning.' It's complicated
Ultium Cell assembly and production begins at the Ultium Cells LLC facility Thursday, August 11, 2022 in Warren, Ohio.
UAW wins key vote to represent Ohio electric car battery factory
A model of a C919 airliner by Commercial Aircraft Corp of China (COMAC) is displayed at China Beijing International High-tech Expo in Beijing, China June 8, 2017.
China Eastern takes delivery of the world's first made-in-China C919 jet
People shop in a Nike store on Black Friday, Nov. 25, 2022, in New York.
Shoppers are dipping into savings and going into debt. That could cause a holiday hangover
Barbara Starr-Profile-Image
CNN Pentagon correspondent Barbara Starr is leaving the network after more than two decades
Government shutdown would cost the US economy $1.8 billion a week, S&P says
FTX founder Sam Bankman-Fried says he'll testify before Congress
Big Oil stocks are pointing to higher gas prices to come
The busiest port in America is no longer on the West Coast
Bankruptcy worries swirl around used car retailer Carvana
The UK just had a major market scare. Now it wants to relax financial rules
FTC sues over Microsoft's $69 billion acquisition of Activision Blizzard, challenging one of the largest tech mergers in history
Jim Beam offers novel fix for holiday blues: hug-simulating pajamas
Yellen sees her signature printed on US bills for the first time
Former employees suing Twitter speak out on Elon Musk's 'clumsy and inhumane' layoffs
Congress is debating new retirement rules. These 7 changes are on the table
Disney+ just overhauled its subscription options. Everything you need to know
Apple AirTags make finding your things easy. Do they pose a security threat?
OIL
Oil tankers are getting stuck in the Black Sea. That could become a problem
When China and Saudi Arabia meet, nothing matters more than oil
Keystone Pipeline shuts down after oil leak, halting flow of 600,000 barrels a day
US oil plunges below $75 for first time since just before Christmas
US gas prices are now cheaper than they were a year ago
APPLE
Apple iPhone laptop STOCK
Apple abandons controversial plan to check iOS devices and iCloud photos for child abuse imagery
Apple sued by two women alleging their exes used AirTags to stalk them
Apple now lets developers charge as much as $10,000 for an app
Apple plans to expand encryption of iCloud data
DOJ antitrust regulators should look at Apple, Google's handling of TikTok, says FCC commissioner
Zuckerberg critical of Apple and App Store practices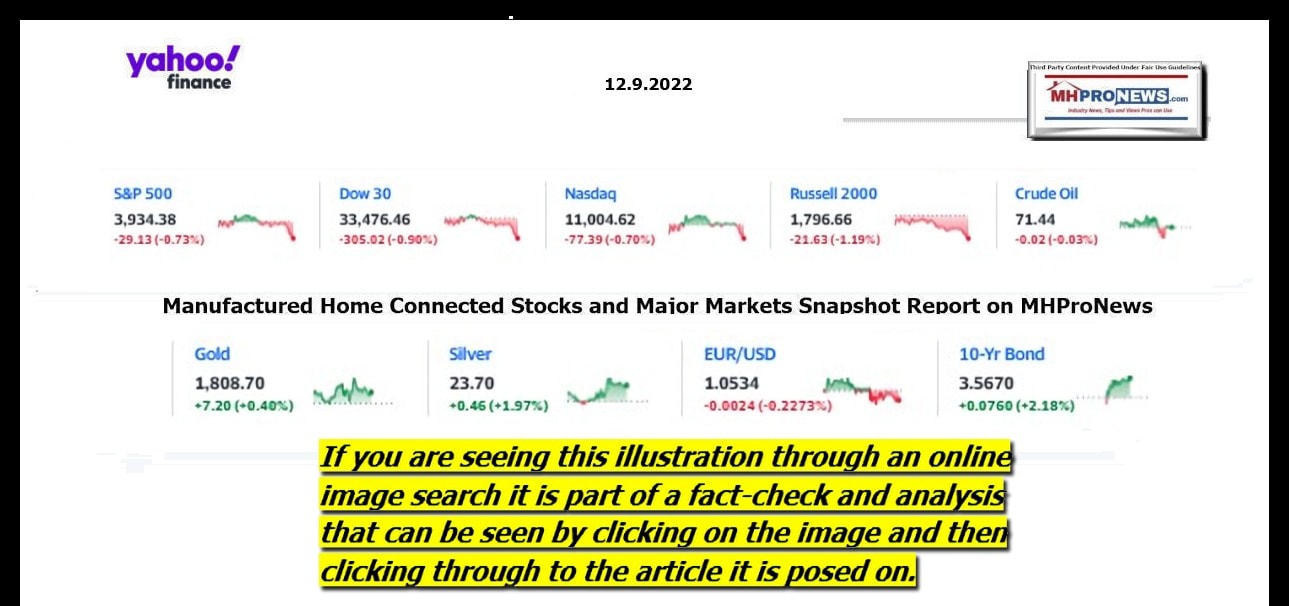 Headlines from right-of-center Newsmax 12.9.2022   
US Sounds Alarm Over 'Harmful' Iran-Russia Military Partnership
A symbolic hand clasp in front of the flags of Iran and Russia. (Dreamstime)
Newsmax TV
Clyde: Govt's Big Tech Involvement 'Serious'
Bolling: Tucker Carlson Pushes Putin's Lies on Christians | video
Ex-AG Whitaker: Dems' Immigration Reform 'Bad' for US Citizens | video
Matt Schlapp: Twitter Officials Lied to Congress | video
Pat Fallon: Sinema Party Switch Bad News for Dems | video
Blaine Holt: 'Merchant of Death' Bout Is 'Future Danger' | video
Whelan's Brother: 'Devastated' He Was Not in Swap | video
Comer: Little Faith in Biden on World Stage | video
Nunes: WH Seems to Use Private Companies to Censor | video
Newsfront
Gizzi: Beware of 'Independent' Sinema
Despite the claims for leaving the party, Sen. Kyrsten Sinema, I-Ariz., will keep her committees as assigned by the Democrat majority. Importantly, she will still caucus with the Democrats. That means she continues to give them the power to control the Senate. Nothing changes… [Full Story]
Related Stories
Biggs to Newsmax: Sinema Was Independent All Along
Gallego Rips Sinema for Party Switch
Fallon to Newsmax: Sinema's Party Switch Bad News for Dems
Dem Sen. Sinema Goes Independent, Won't Vote GOP
White House Still Expects to 'Work Successfully' With Sinema
EXPLAINER: What Sinema's Switch Means for the Senate
White House Denies Involvement in Twitter Censorship
The White House on Friday denied it had anything to do with Twitter's [Full Story]
Related
Musk: Twitter to Show if Your Account Is 'Shadow Banned'
Trump: Big Tech Cover-Up 'Most Sinister Act in History'
Twitter Confirms Shadow Banning Conservatives
Devin Nunes to Newsmax: WH Seems to Use Private Companies to Censor Americans |video
Twitter Had Numerous 'Back Channels' With FBI, 'Other Arms of Government' |Platinum Article
Report: Walmart Previously Investigated Chesapeake Store Shooter
The Chesapeake, Virginia, Walmart supervisor who killed six [Full Story]
UK Amb.: Russia Trying to Obtain Missiles From Iran
Russia is attempting to obtain more weapons from Iran, including [Full Story]
Related
Putin Willing to Add Preemptive Nuclear Strike to Military Doctrine
NATO Chief Fears Ukraine War Could Become Wider Conflict
Biden Authorizes New $275M in Military Aid for Ukraine
Putin: Russia May Oil Cut Production Over West's Price Cap
War Is One Reason World Has Fewer Billionaires in 2022
Russia Expanding Nuclear Arsenal, US Defense Secretary Says
Iran Close to Having Nuclear Bomb, but 'Trip Wire' Lurks
The Iranian government on Thursday hanged a 23-year-old man who'd [Full Story] | Platinum Article
Related
Iran Executes First Known Prisoner Arrested in Protests
Biden's 'Assault Rifle' Rhetoric Bound to 'Backfire'
President Joe Biden is a fierce supporter of gun control, extending [Full Story] | Platinum Article
McConnell Backs Down on Big Tech Pushback
Senate Minority Leader Mitch McConnell reneged Tuesday on a promise [Full Story]
Related
Meta Board Calls for Overhaul of 'Cross-Check' System for VIPs
Hawley: Section 230 Helps Platforms 'Escape Any Real Accountability'
Nehls to Newsmax: Prisoner Swap Highlights Biden Admin's Hypocrisy
Troy Nehls, R-Texas, maintains the Biden administration has made [Full Story] | video
Wall St Falls as Inflation Slows But Remains Hot
Stocks ended lower on Wall Street after a report showed inflation is [Full Story]
Trump Lawyers in Court for Sealed Hearing in Mar-a-Lago Case
Lawyers for Donald Trump were in court Friday for sealed arguments as [Full Story]
Green Beret Selected as Army's Top NCO
The Army has selected Command Sgt. Maj. Michael Weimer to serve as [Full Story]
House Freedom Caucus Releases List of Demands for GOP Leadership
The House Freedom Caucus on Thursday released a list of demands for [Full Story]
Lawmakers Urge Biden to Guarantee Rail Sick Leave
More than 70 lawmakers including Senator Bernie Sanders and [Full Story]
Menendez: Hostage-Taking 'Serious Problem' for US
A Democrat U.S. senator slammed the prisoner exchange with Russia [Full Story]
CDC Expands Use of Bivalent COVID Vaccines for Kids Under 6
The U.S. Centers for Disease Control and Prevention (CDC) on Friday [Full Story]
Flint Charges Dismissed Against Fmr Gov. Snyder
A judge dismissed criminal charges against former Michigan Gov. Rick [Full Story]
Gallego Rips Sinema for Party Switch
Ruben Gallego, D-Ariz., chided Sen. Kyrsten Sinema, I-Ariz., for [Full Story]
Video Report: Pope Francis Cries in Prayer for Ukraine
Pope Francis was brought to tears during a moment of silence for the [Full Story] | video
Frank Gaffney: China Believes It Can Win Nuclear War
Leading officials in the Chinese Communist Party reportedly believe [Full Story]
Related
US Sanctions Russian, Chinese Firms for Rights Abuses
Trafalgar Poll: Ties to China Repel US Consumers
Brittney Griner Arrives in Texas After Prisoner Swap
American basketball star Brittney Griner returned to the United [Full Story]
Related
Trump: Prisoner Swap for Griner 'Unpatriotic Embarrassment'
David Whelan to Newsmax: 'Devastated' Brother Is Not in Swap |video
Russian State Media Lauds Putin's 'Win' on Griner-Bout Exchange
Pentagon Worried Viktor Bout to Return to Arms Trafficking
Paul Whelan Disappointed 'More Has Not Been Done' to Secure His Release
Mike Waltz to Newsmax: Griner-for-Bout Swap 'Victory' for Putin |video
Putin Suggests More Prisoner Swaps 'Possible' After Griner-Bout Trade
Russian President Vladimir Putin indicated that the recent prisoner [Full Story]
Amid Backlash, Company Defends Book on Puberty Blockers
The company American Girl is defending its body positivity book amid [Full Story]
US Household Wealth Falls for 3rd Consecutive Quarter
S. household wealth fell by $400 billion in the third quarter as a [Full Story]
Biden Will Support African Union Joining G20
President Joe Biden next week will announce U.S. support for the [Full Story]
US Allies Fuming Over Tax Credits for Electric Vehicles
America's allies in Europe and Asia are livid at being cut out of [Full Story]
Loudoun County Schools in Virginia Name Interim Superintendent
The Loudoun County (Virginia) School Board appointed an interim [Full Story]
Arizona Republican Party Calls for RNC Chair's Resignation
The Republican Party of Arizona (RPAZ) called on Ronna McDaniel to [Full Story]
Poll: Less Than Half of US Adults Have Gotten Flu Shot
Forty-seven percent of American adults have gotten a flu shot this [Full Story]
FTX Founder to Testify Before Congress
FTX's Sam Bankman-Fried is willing to testify before the U.S. House [Full Story]
67 Journalists, Media Workers Killed on Job This Year
Russias war in Ukraine, chaos in Haiti and rising violence by [Full Story]
Officer Who Kneeled on George Floyd's Back Faces Sentencing
The former Minneapolis police officer who kneeled on George Floyds [Full Story]
Amazon Left Scrambling As Shoppers Find out About Secret Deals
Online Shopping Tools
More Newsfront
Finance
War Is One Reason World Has Fewer Billionaires in 2022
Reportedly, fewer billionaires are walking the earth now than this time last year; and apparently, the Russia-Ukraine war is partly to blame for the reduction…. [Full Story]
Keystone Pipeline Outage to Hit Oil Supplies
Supreme Court to Hear Coinbase Arbitration Dispute
Kansas Oil Spill Biggest in Keystone History
Ex-JPMorgan Trader Found Guilty of 'Spoofing'
More Finance
Health
New Evidence Vitamin D May Protect Aging Brain
Older adults who harbor more vitamin D in their brains may stay mentally sharper, a new study suggests. Researchers found that when older adults had higher levels of vitamin D in their brain tissue, they tended to perform better on standard tests of memory and thinking. They…… [Full Story]
Why it is Important to Get Enough Vitamin B12
Gene Test Predicts Which Breast Cancer Patients Can Skip Radiation After Surgery
Study: Adding Yoga to Your Workout Lowers Blood Pressure
Cholesterol-Lowering Statins Linked to Lower Risk for Bleeding Stroke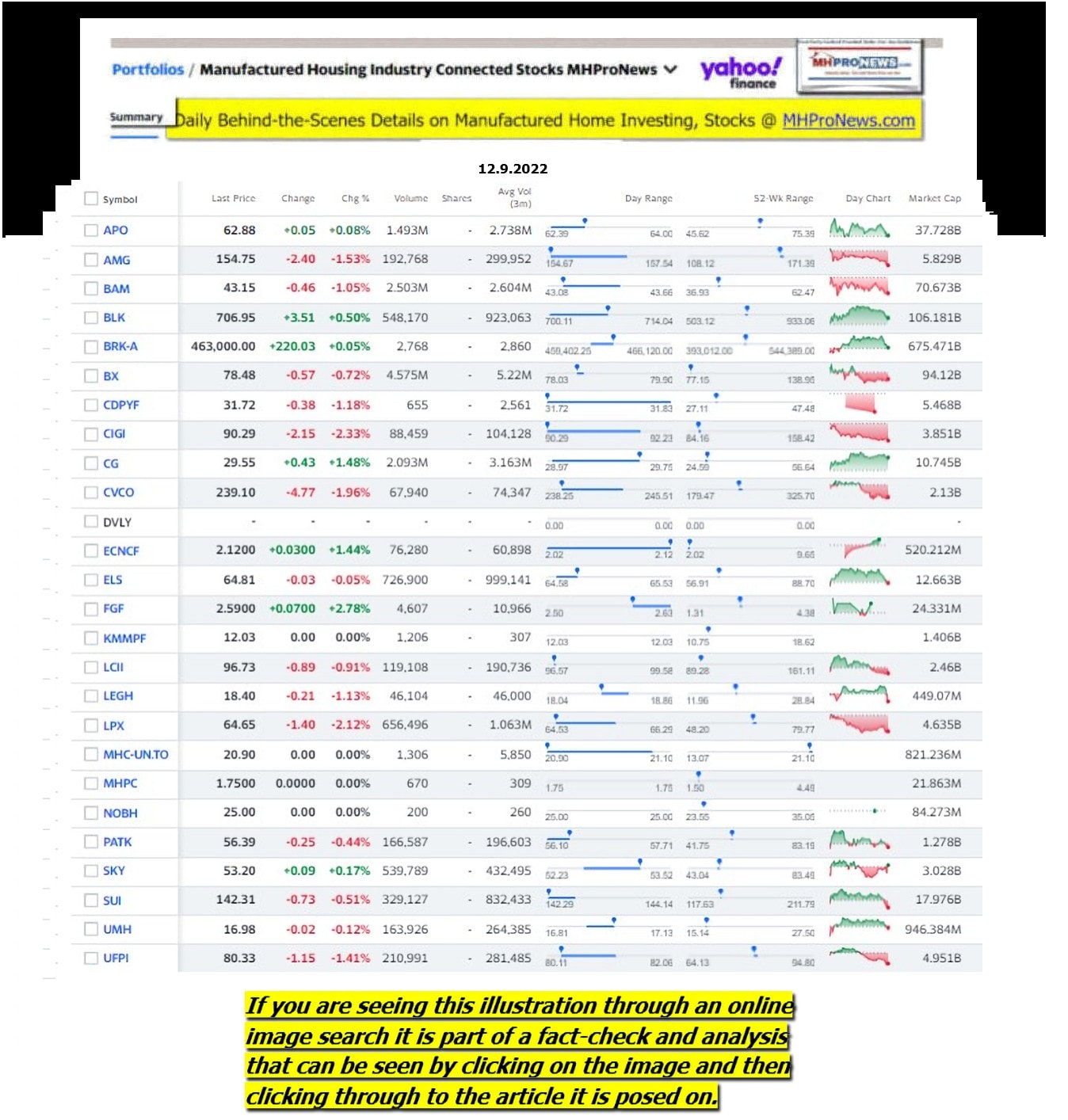 ====================================
NOTE 1: The 3rd chart above includes the Canadian stock, ECN, which purchased Triad Financial Services, a manufactured home industry finance lender
NOTE 2: Drew changed its name and trading symbol at the end of 2016 to Lippert (LCII).
NOTE 3: Deer Valley was largely taken private, say company insiders in a message to MHProNews on 12.15.2020, but there are still some outstanding shares of the stock from the days when it was a publicly traded firm.  Thus, there is still periodic activity on DVLY.
Note 4: some recent or related reports to the equities named above follow.
Manufactured Housing Properties-Results for Three and Nine Months Ending September 30.2022–Exploring 'Mobile Home Park' Manufactured Home Community Investing; plus MHVille REITs, Stocks Update
Manufactured Housing's Next BIG Regulatory Battle That MHARR's Spotlighted and Which MHI Conveniently Ignored in Recent 'Manufactured Housing Institute News;' plus Sunday Weekly Headlines Recap
'Changes Will Benefit Customers,' Boost Sales-Legacy Homes CEO Duncan Bates – LEGH 'Delivered 22.5% Return on Equity in 1 Yr' – Corp Q3 2022 Insights, Analysis; plus MHVille REITs, Stocks Update  
'No Assurance Inflation Will Not Affect Our Future Profitability Financial Position'=Cavco Industries 10-Q, Solitaire Deal, More CVCO Data; Supreme Court Ruled-SEC Regs on False-Omitted Remarks
Skyline Champion Provides Quarterly Results, Adding Retail Centers, Improved Delivery Times-CEO Mark Yost Says 'Can Outperform Conventional Housing' Explored; Plus MHVille REITs, Stocks Update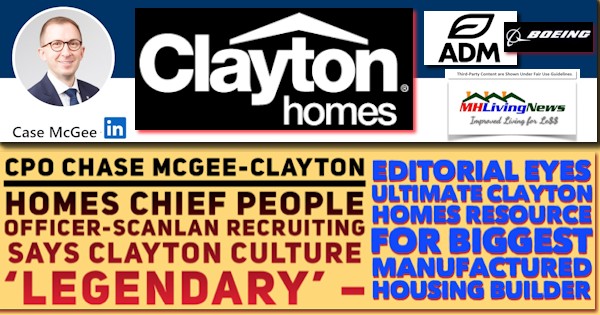 Triad Financial Services Q2-2022 FINANCIAL RESULTS, per ECN Capital – Several Bright Spots in Manufactured Home Market Highlighted, Including Communities, Retail, Land-Home, Floor; MHStocks Update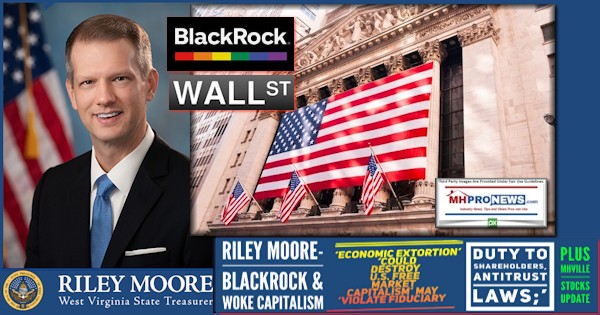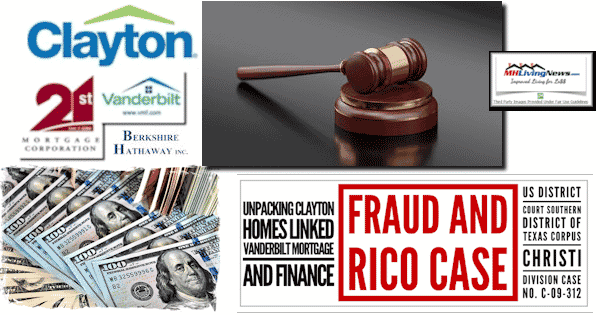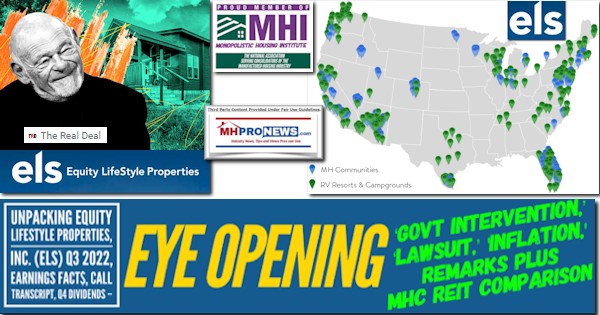 Manufactured Home Communities (a.k.a. 'Mobile Home Parks' – SIC) – Exploring UMH Properties; Fellow Manufactured Housing Institute Member Yes! Communities Suits and Settlements; plus MH Markets Updates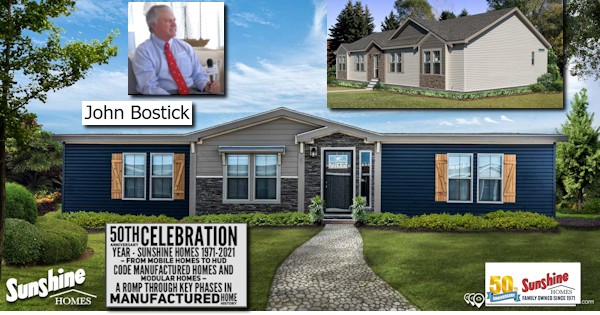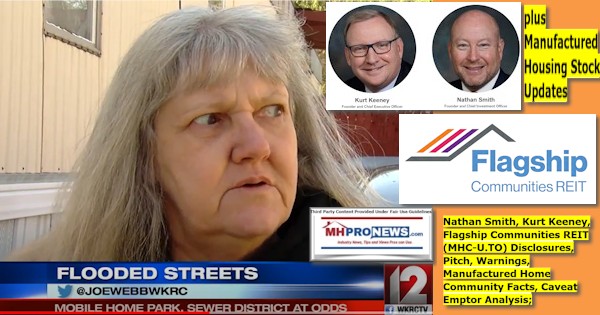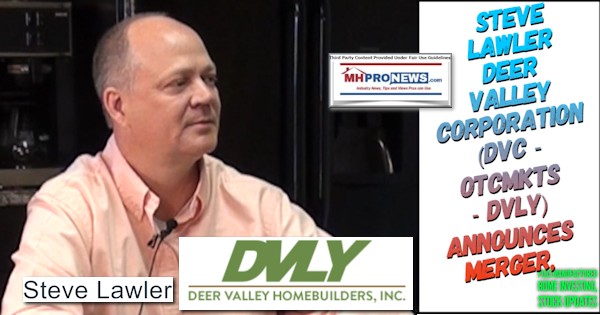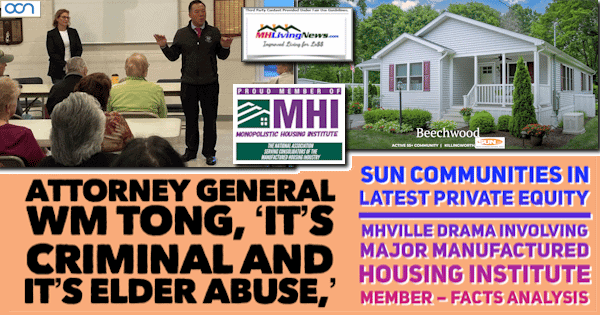 2022 …Berkshire Hathaway is the parent company to Clayton Homes, 21st Mortgage, Vanderbilt Mortgage and other factory-built housing industry suppliers.
· LCI Industries, Patrick, UFPI, and LP each are suppliers to the manufactured housing industry, among others.
· AMG, CG, and TAVFX have investments in manufactured housing related businesses. For insights from third-parties and clients about our publisher, click here.
Disclosure. MHProNews holds no positions in the stocks in this report.
· For expert manufactured housing business development or other professional services, click here.
· To sign up in seconds for our industry leading emailed headline news updates, click here.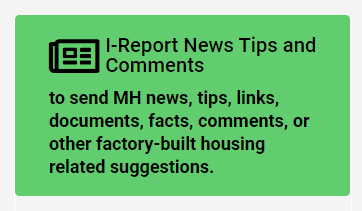 That's a wrap on this installment of "News Through the Lens of Manufactured Homes and Factory-Built Housing" © where "We Provide, You Decide." © (Affordable housing, manufactured homes, stock, investing, data, metrics, reports, fact-checks, analysis, and commentary. Third-party images or content are provided under fair use guidelines for media.) (See Related Reports, further below. Text/image boxes often are hot-linked to other reports that can be access by clicking on them.)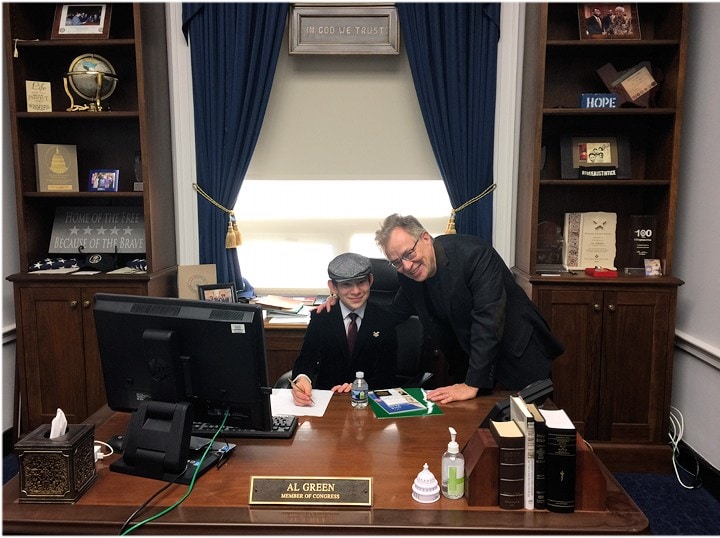 By L.A. "Tony" Kovach – for MHProNews.
Tony earned a journalism scholarship along with numerous awards in history. There have been several awards and honors and also recognition in manufactured housing. For example, he earned the prestigious Lottinville Award in history from the University of Oklahoma, where he studied history and business management. He's a managing member and co-founder of LifeStyle Factory Homes, LLC, the parent company to MHProNews, and MHLivingNews.com. This article reflects the LLC's and/or the writer's position and may or may not reflect the views of sponsors or supporters.
Manufactured Home Production Growth Continues in September 2022, per Manufactured Housing Association for Regulatory Reform-Added Facts, Analysis, plus MHVille REITs, MH Connected Stocks Update
Consumers 'Fears for the Future'-Mortgage Payments Surge Since 2021, Buyers Get Priced Out–Conventional Housing Woes are Manufactured Home Pro Opportunities; plus MHVille REITs, Stocks Update