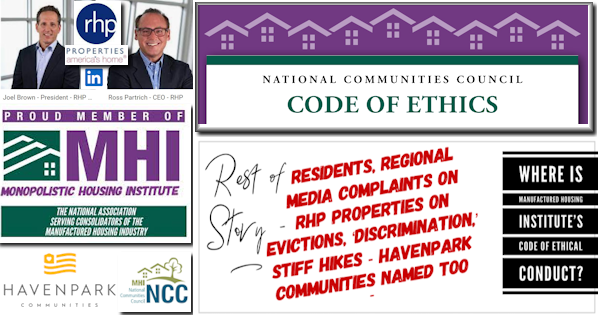 The famous radio news personality Paul Harvey had a segment that ran for some years which was known as "the rest of the story." On a Wisconsin Public Radio article about affordable housing about 3 weeks ago, a self-proclaimed former RHP Properties resident, Melissa Andrashie said the following.
"We so desperately want to move back to West Allis to a single family home. Last August, we ended up selling our mobile home and abruptly moving due to what we believe was a discrimination case that RHP Properties had put us through and they have never discussed why they did not want us living in their community as we were good renters, we did not disturb the neighbors or the neighborhood, we were not conducting criminal activities and we were quiet and kept to ourselves mostly. We were good to those around us. Now we live in a dangerous neighborhood in the inner city in a duplex that has more safety code violations than I have fingers and toes combined. We are stuck here until what feels like the end of time. The rental prices in the suburbs have become unreachable for our family. We sure need a miracle or even a hand up for a chance to live someplace safe where we heal from all of this. We've really been through the wringer and we're just exhausted but with hope in our hearts."
That comment is posted in the second article in the Google search on RHP Properties shown in the screen capture conducted on 8.18.2022 at about 8 AM ET, shown below.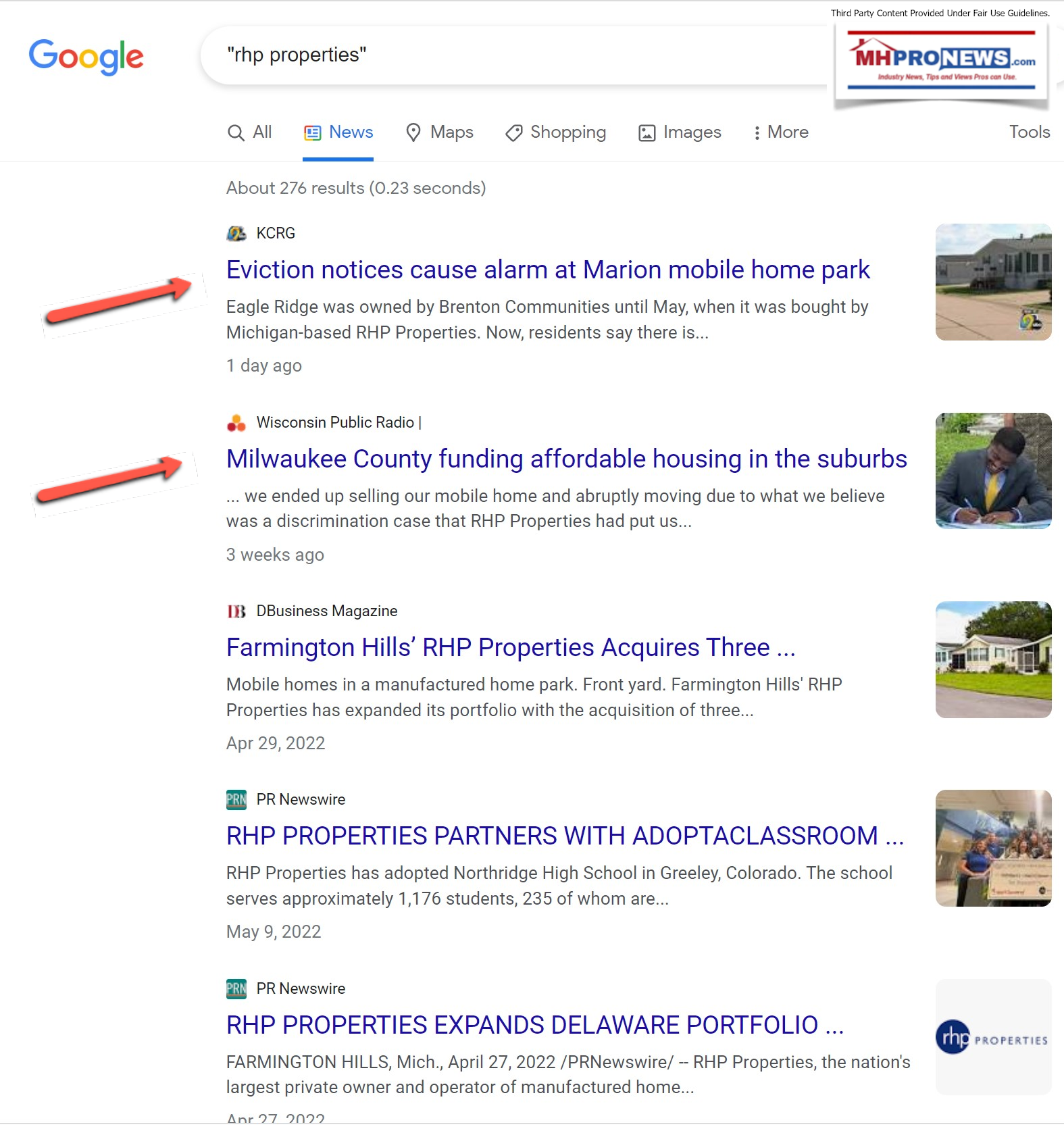 Note there are two types of articles listed in a Google News search about RHP Properties. One are negative news reports, such as the one that follows below. The other happens to be paid press release announcements about acquisitions. How many have stopped to connect the dots on how these patterns relate to each other?
That statement by Melissa Andrashie above and what follows are possible examples of what prior community owner and longtime Manufactured Housing Institute (MHI) award winner Marty Lavin called the industry's other image campaign. That steady drum beat of negative news has been acknowledged by pro-MHI trade sources, such as Darren Kowalski to MHProNews who said that the volume of negative news is a factor that keeps manufactured housing sales lower than it would otherwise be.

The following quoted from KCRG has a video report that is worth watching.
Eviction notices cause alarm at Marion mobile home park
By Mollie Swayne
Published: Aug. 16, 2022 at 10:18 PM CDT
MARION, Iowa (KCRG) – A Marion mobile home park is under new ownership, and recent changes have residents worried about higher rent and evictions.
Eagle Ridge was owned by Brenton Communities until May, when it was bought by Michigan-based RHP Properties. Now, residents say there is confusion, charges they don't understand, and eviction notices.
"At this point, obviously, everybody's in a panic," said resident AnnMarie Marsack.
Marsack said that on Friday she received an eviction letter. "It was basically, 'Pay that balance, or you're going to be kicked out in three days.'"
Marsack said the balance is question was not her rent, but a charge that she did not understand.
"What is this previous balance? They could not tell me any answers," said Marsack. She said she did write another check in order to pay that balance.
Marsack is not alone. Sandra Johnson said she also received an eviction notice, and she wasn't sure why. "It scared me. I didn't know what to do."
An Eagle Ridge representative provided a statement about the transition to new ownership:
Eagle Ridge is proud to provide a safe and well-maintained community for residents. When we acquired this community, we set up a system to clearly communicate with residents on various topics including planned upgrades that will take place such as improving the club house and roads, and establishing a billing system for monthly statements. Transitioning to a new system may encounter some issues, and if an erroneous charge appears we quickly work to resolve it. Given Iowa law requires us to send some notifications by certified and regular mail there can be a delay in payments received and notices mailed. We are always willing to work with residents directly on all concerns, including when their rent falls behind and have had good success finding solutions. We continue to work with some residents in our community who have been behind on rent for several months, yet due to the inability to pay rent we have needed to start the process to notify them in accordance with Iowa state regulations.
Molly Boyle, Communications for Eagle Ridge
Ashlee Kieler, Communications Specialist for the Office of the Attorney General of Iowa said, "Under Iowa Code § 562B.14, the park owners must disclose charges associated with utilities. Additionally, [under] the Mobile Home Park Act sections 562B.8 and 562B.19, it could be interpreted to mean that a landlord shouldn't make a tenant pay fees without describing them."
Kieler added, "The fees must be legitimate charges and properly disclosed, or they could be a violation of the Consumer Fraud Act, which we enforce. (Charges should generally be disclosed up front and conspicuously in order to not violate the Consumer Fraud Act.)"
…
"Current residents of Eagle Ridge pay $405 a month to rent the lot their home is on. The community manager for the mobile home park confirmed new residents pay $550 monthly.
Earlier this year, TV9 reported rents are spiking in mobile home parks across the country. In 2019, Havenpark purchased Golfview Mobile Home Park in North Liberty and raised rent by 67%."
The KCRG article lists examples of the current state of Iowa law. It paints the picture that supports the concerns of residents like those quoted in their report. It closes with the following.
Matthew Marsack, another Eagle Ridge resident, said, "I mean, we're worried, but we're not worried as much for ourselves as we are for these elderly people that are just distraught. I mean, you know, you go so many that are just feeling like they're getting kicked out of their home and they don't know what's going on and our hearts go out for them."
Additional Information with More MHProNews Analysis and Commentary in Brief
Ross H. Partrich, CEO of RHP Properties and the source for the three initials in the name of the firm, told MHProNews recently the following about a different report. "The health and safety of our residents is a top priority for RHP Properties. The emergency water repair referenced in the Patch article was caused by a water leak that was quickly repaired and did not negatively impact the community's water supply.  Pinewood Estates regularly tests the water and is in full compliance with the New Jersey Department of Environmental Protection."
The rest of the insights on that story is linked below.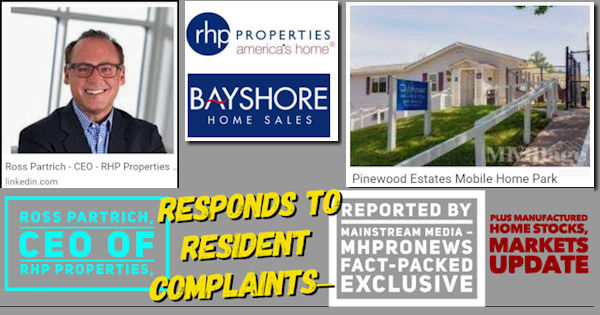 With stories such as these it ought to beg the question, doesn't MHI say they have a code of ethical conduct for their members? Doesn't the MHI National Communities Council (NCC) have a code of ethical conduct that makes it sound like they hold members to standards that would prohibit a firm from becoming or staying a member if their standards are violated?
Here is the text of the MHI/NCC statement, with the source being a document on the MHI website.
As a Member of the Manufactured Housing Institute, ("MHI"), and the National Communities Council, ("NCC"), I subscribe to the principles set forth in the following Code of Ethics established by the NCC:
Members agree to engage in conduct and actions that promote and enhance the public image of manufactured housing and land lease manufactured housing communities.
Members agree to promote positive customer and resident relations as an essential responsibility.
Members agree to engage in conduct that respects the interests of customers, residents, vendors, and the general public regarding the manufactured housing industry and manufactured housing community lifestyle.
Members agree to conduct themselves in a professional, courteous, and considerate manner in communications and interaction with other members, residents, vendors, and the general public.
Members agree to adhere to applicable state and federal laws and regulations affecting the manufactured housing industry.
Members agree to support MHI in an effort to advance the interests of the manufactured housing industry, manufactured housing communities, and community operators.
Members agree to be bound by this NCC Code of Ethics, as well as the MHI Bylaws, as a condition of membership.
If it is determined that a Member is not acting in accordance to this NCC Code of Ethics, a Member may be expelled from NCC and MHI membership pursuant to NCC Operating Procedures Section 5 and Article II, Section 5 of the MHI Bylaws.##
That MHI document quoted at length above is linked here. Per sources and based on following such news accounts, there are no known cases of MHI taking any action against a member, despite what could objectively be described as patterns of problematic behavior that has been called "predatory" by residents, public officials, and media alike. It isn't just RHP and Havenpark, Yes! Communities and other MHI members, such as the notorious "Frank and Dave" (Rolfe and Reynolds), SSK Communities turned Flagship Communities (led by former MHI Chairman, Nathan Smith) are among the MHI members who have been credibly accused of practices that seem to violate the MHI/NCC code of ethical conduct.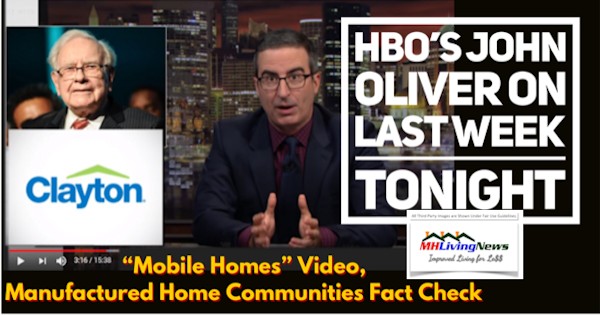 Perhaps MHI considers the following the 'out clause' that has kept them from ever invoking this code of conduct?
"Members agree to adhere to applicable state and federal laws and regulations affecting the manufactured housing industry."
If an MHI/NCC member is technically acting within the (often loose) state laws regarding land-lease communities' interaction with residents, then does MHI simply ignore the problematic behavior of members who apparently cross the line on other bullets shown above? Why is it that mainstream media has not yet made this an issue when they interview Lesli Gooch or other MHI officials and elected board leaders?
To shed light on that, since repeated efforts to get MHI and/or their attorneys to respond to concerns about their association and members have gone unanswered, MHI has stunningly made statements to their members in emails and to public officials in posted formal comments and listen session remarks.
This issue is being repeatedly pressed in several states across the country and on Capitol Hill in Washington, D.C. Lawmakers are asking for resident rights to be protected. Stunningly, MHI has argued against this, circulating their own letter to Congress, which that and more can be found in the report linked below.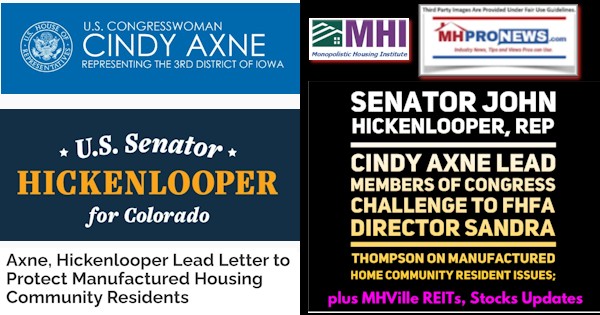 If someone is reading other pro-MHI mouthpiece bloggers and websites, they may get little, no, or watered down 'reporting' on these issues. Yet, MHInsider's founding publisher, Darren Krolewski admitted this is an issue that is limiting the acceptance and thus the sales of manufactured homes.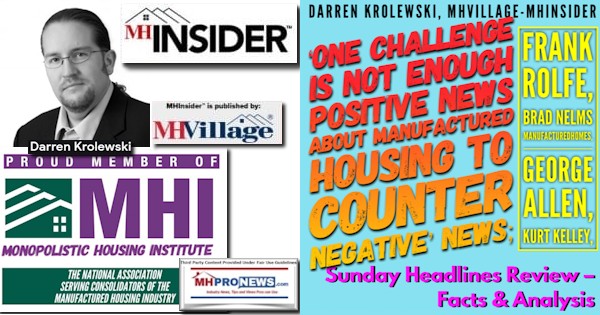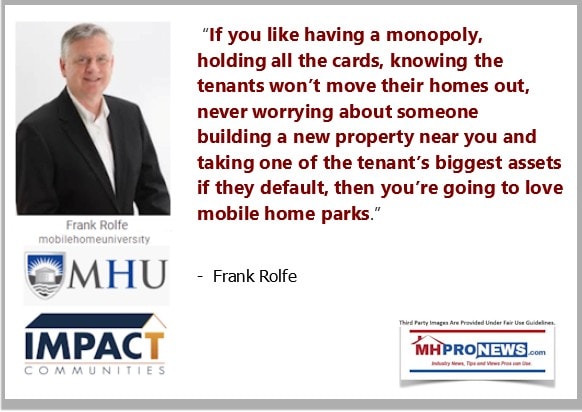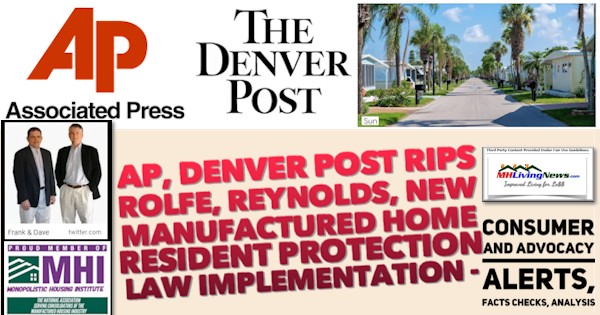 But MHI is not only apparently ignoring their code of ethical conduct. MHI has given 'awards' to companies that have been accused of or engaged in legally and ethically questionable activities.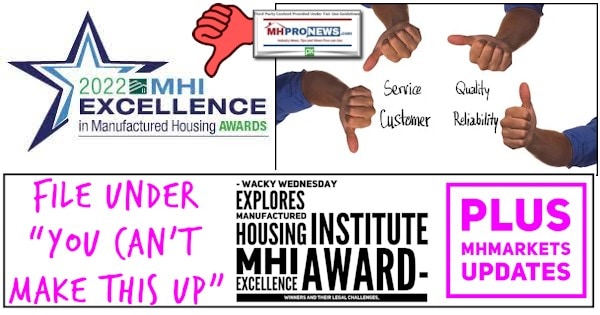 Park of the irony is that some of the 'solutions' for these issues which state lawmakers have pressed have often failed to curtail these problems.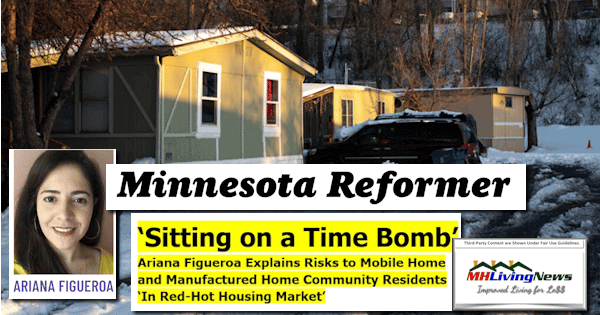 It is for reasons like those outlined that MHProNews and our MHLivingNews sister site points to antitrust as one of the legal tools that could, along with RICO law and the Hobbs Act, might be deployed by state and/or federal officials in defense of resident rights.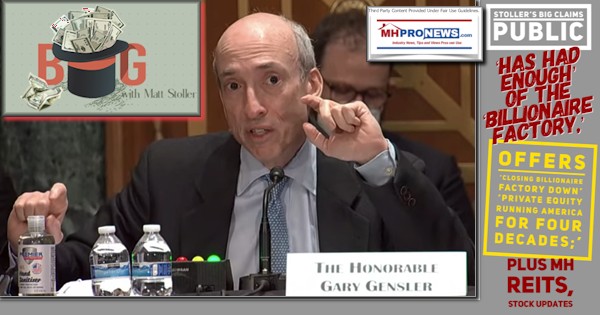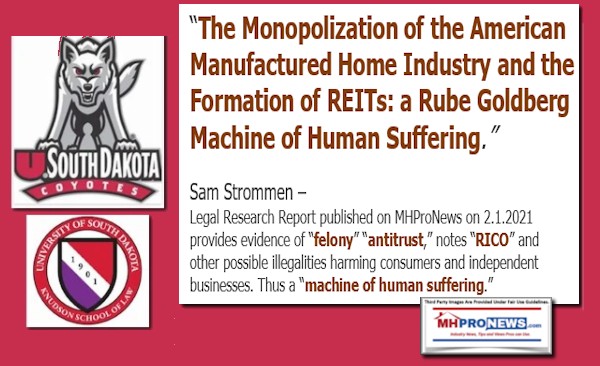 Manufactured housing has been underperforming for literally all of the 21st century. This is despite more laws and regulations, which if they were properly enforced, could yield a renaissance for affordable housing in America.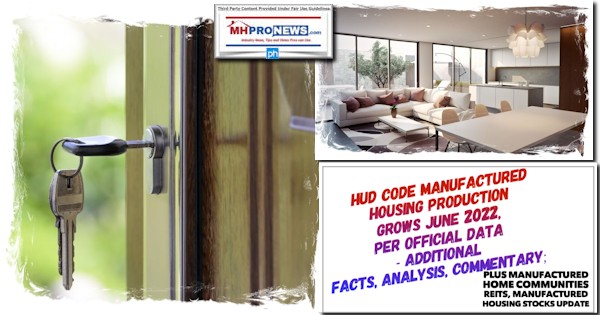 It is not enough for lawmakers to talk about these issues or to propose new safeguards that often fail to materialize. There has to be enforcement of existing laws. The 'vulture' and 'predatory' capitalists have to be reigned in, for the sake of the thousands of independently owned manufactured home communities whose owner-operator would never think to take advantage of their residents and customers. A public hungry for quality affordable housing wants what manufactured housing offers. Who says? Fannie Mae, as part of their recent research report on manufactured housing.
Freddie Mac released a research brief on June 29, 2022 on Manufactured Housing. That brief was provided to MHLivingNews and others in media and its key findings are found below. Their report will be followed by other information from mainstream news and other sources.
More on positive and insightful research on manufactured housing is planned for the days ahead. Stay tuned. But the bottom line for this post is simple. So long as MHI actively and/or passively gives cover to 'bad actors' in manufactured housing, the industry is likely to continue to underperform. And ironically, the trend toward consolidation is likely to continue too. Others in media, as well as sincere public officials, should probe and then legally act to stop such predatory behavior using criminal as well as civil laws as necessary.
Now, you know – the rest of the story. ##
Notice: the Masthead is an editorial blog.
Fresh Insights from Manufactured Housing Institute (MHI) Member Community Consolidator Undermines MHI's Claimed Agenda – Publicly-Traded Manufactured Housing Properties Inc (OTC- MHPC) Investor Pitch by MHI National Communities Council (NCC) Member
"Tangled Web" "Deception and Misdirection" – Havenpark Capital-Havenpark Communities, Fannie Mae, Manufactured Housing Institute "Displaced Inc" – MHAction, Warren Buffett, Embarrassing MHIndustry Blogger Fact Check
In a media release by the Bragar Eagel & Squire (BES), P.C., law firm, an announcement was made of a fresh and repeated investigation of Cavco Industries on behalf of stockholders and other possibly aggrieved parties. The same BES press release names other firms too that are not directly involved in the manufactured home industry.
"'We're all afraid'" said a headline on the left-leaning Washington Post on 06.06.2022. "Massive rent increases hit mobile homes." The Post said "low supply" and "heightened demand" generated "Surging home prices and [site] rents are cascading down to the country's mobile home parks..." Terminology errors in the Post and New York Times are in the original.

Stay tuned for more of what is 'behind the curtains' as well as what is obvious and in your face reporting that are not found anywhere else in MHVille. It is all here, which may explain why this is the runaway largest and most-read source for authentic manufactured home "News through the lens of manufactured homes and factory-built housing" © where "We Provide, You Decide." © ## (Affordable housing, manufactured homes, reports, fact-checks, analysis, and commentary. Third-party images or content are provided under fair use guidelines for media.) (See Related Reports, further below. Text/image boxes often are hot-linked to other reports that can be access by clicking on them.)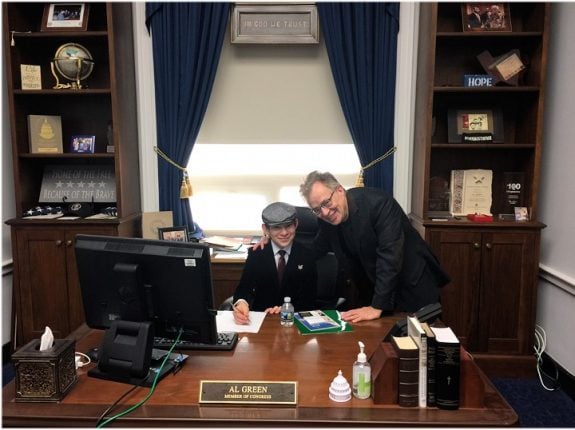 By L.A. "Tony" Kovach - for MHProNews.com.
Tony earned a journalism scholarship and earned numerous awards in history and in manufactured housing.
For example, he earned the prestigious Lottinville Award in history from the University of Oklahoma, where he studied history and business management. He's a managing member and co-founder of LifeStyle Factory Homes, LLC, the parent company to MHProNews, and MHLivingNews.com.
This article reflects the LLC's and/or the writer's position, and may or may not reflect the views of sponsors or supporters.
Connect on LinkedIn: http://www.linkedin.com/in/latonykovach
Related References:
The text/image boxes below are linked to other reports, which can be accessed by clicking on them.
Manufactured Home White Paper Rips Manufactured Housing Institute (MHI) 'Exploitation' Posturing on Behalf of 'All Segments' Industry–Media Release, Documents, Allegations, Analysis, Viewpoints
Manufactured Housing Institute Leaders-Lawyers Asked About Explosive Allegations by Nonprofit Veteran on High Profile MH Industry Threat; Exclusive Q&A Claims Downturn Less Than 1 Year Away if MHI Fails
Former MHI and MHARR Executive Danny Ghorbani's Keen Insights on History and Value of 'Homes on the Hill' for Manufactured Housing – Exclusive Q&A
December 2021 Monthly New Manufactured Housing Data with 2021 Annual Manufactured Home Production Totals, Compare to NAR, Conventional Housing Starts, RVs – Opportunities & Obstacles Special Analysis
'A Pimple on an Elephant's Ass' – White House Manufactured Housing Lending Listening Session 'Logic' Comments as Prepared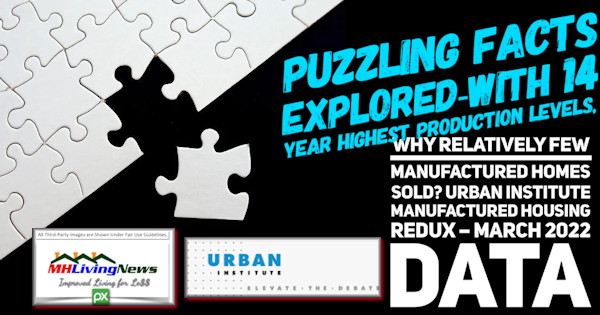 Manufactured Housing Institute (MHI) Lashed by Current, Past Members; Odd Defense of Arlington VA Based MHI Association, Suggested Meeting for New Post-Production National Trade Group Considered