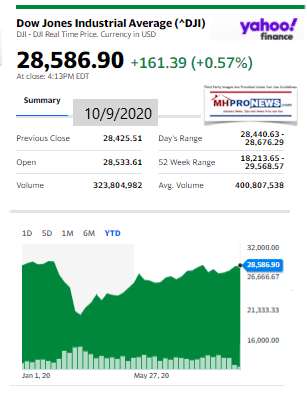 Remdesivir is the therapeutic medication that was administered with surprisingly rapid success in the COVID19 infection of President Donald J. Trump. The president glowed about the effectiveness today during his "radio rally" on the Rush Limbaugh show.
Some will discount that claim, just because it came from President Trump. But Gilead Sciences CEO Daniel O'Day was also glowing about the study results as he made an announcement on left-of-center CNBC today.
There will be enough global supply of coronavirus treatment remdesivir by the end of October, Gilead Sciences CEO Daniel O'Day told CNBC on Friday.
Peer-reviewed final data released Thursday showed hospitalized Covid-19 patients who received remdesivir recovered five days faster on average.
"These results are meaningful," O'Day said. "I'm really pleased to say that we have ample supply."
Markets rose on this and a variety of hopeful pandemic related news. Of course. If there is an effective treatment plus the expected vaccines by year's end, then the corner truly would be turned on the health risk of COVID19. That should be good for businesses of all kinds, including manufactured housing.
The CNBC video interview with Gilead's O'Day and more as well as related details will be this evening's featured focus.
Given that set up, let's pivot to tonight's quotable quotes, left-right headlines, and two of our three market snapshot graphics at the closing bell today. The final market graphic that summarizes over a dozen manufactured housing industry connected stocks at the closing bell follow the featured focus, recent and related report links.
Quotes That Shed Light – American Social, Industry, National Issues..
Headlines from left-of-center CNN Business
No more Mr. Nice Guy
Honda wants to prove it's not just sleepy sedans — it can make badass trucks and SUVs, too
Biden wants to undo Trump's tax cuts. Wall Street is backing him anyway
The US debt is now projected to be larger than the US economy
Biden says he won't ban fracking. Why Trump wants you to think he will
Opinion: Americans with criminal records will be left out of the recovery if we don't fix these policies
The first virtual Presidential debate happened 60 years ago
Twitter moves to deaden impact of false and misleading tweets ahead of Election Day
Flint residents sue investment banks over water crisis
IBM spins off a quarter of the company to focus on the cloud
Square just bought $50 million in bitcoin
Coughing Trump tells Hannity he's healthy and ready to hold rallies
Electric carmaker Polestar prepares to leave Volvo behind
Pixar's 'Soul' is skipping theaters for Disney+
Yelp adds alerts for businesses accused of racism
Dollar General's new store Popshelf
Dollar General to open new stores targeting wealthier shoppers
A woman walks past a closed branch of The Edinburgh Woollen Mill in Edinburgh on October 9, 2020. – Edinburgh Woollen Mill appointed administrators and warned of significant cuts Friday, as the company's 24,000 employees face an uncertain future.
Another 24,000 retail jobs at risk as this fashion group faces collapse
CEO and founder of U.S. Nikola Trevor Milton attends a news conference held to presents its new full-electric and hydrogen fuel-cell battery trucks in partnership with U.S. Nikola, at an event in Turin, Italy, December 3, 2019.
For Trevor Milton's business partners, warning signs emerged years before Nikola downfall
Headlines from right-of-center Fox Business
POLITICS
Trump wants larger COVID stimulus package than GOP or Dems
"I would like to see a bigger stimulus package," Trump said. This is an about-face from what the president tweeted earlier this week.
Trump preparing new $1.8T coronavirus relief package, urges Congress to 'go big'
Trump says he'd sign off on specific coronavirus relief measures after halting talks
MARKETS
Stocks jump as White House says Trump has approved 'revised' stimulus package
LIVE UPDATES: Stocks on pace for the best week since August
POLITICS
Big business CEOs give Trump 5 times as much money as Biden
Trump campaign slashes ad spending in Minnesota
POLITICS
Groups pouring millions of dollars into battle over ACB's nomination
Trump says if ACB is not confirmed to Supreme Court it will be Republicans' fault
OPINION
Top execs of alternative social media platform: Big Tech can't censor election
SUPPLY SHORTAGE
ECONOMY
Maine marijuana stores open for business despite limited supply
BREACH OF CONTRACT?
LIFESTYLE
Professor charged in China case sues Harvard over legal fees
PROFILES PULLED
POLITICS
Facebook removes fake profiles linked to conservative PAC
SHOW WILL NOT GO ON
LIFESTYLE
Broadway extends coronavirus shutdown through mid-2021
'SOUL' SKIPS BIG SCREEN
MEDIA
New Pixar movie to stream on Christmas Day
MEDICATION RECALLED
HEALTHCARE
Diabetes drug recalled over excess levels of cancer-causing agent
HEAVY METAL CRACKDOWN
POLITICS
US to collect tariffs on $1.96B worth of aluminum sheet goods: Wilbur Ross
DISTURBING DELIVERIES
TECHNOLOGY
Ex-eBay employees plead guilty to 'cyberstalking' critics
WORK FROM HOME
TECHNOLOGY
Microsoft's policy to become permanent
LIFESTYLE
McDonald's reports quarterly boost following Travis Scott partnership, spicy nuggets release
CARS + TRUCKS
The Ram 700 is a teeny tiny pickup you can't buy in the U.S.
LIFESTYLE
'Grey's Anatomy,' 'Station 19' dedicate upcoming seasons to health care workers in new video
LIFESTYLE
Tesla CEO Elon Musk criticizes Waymo's autonomous tech on Twitter
MARKETS
AMD in advanced talks to buy Xilinx for $30B
POLITICS
Crypto CEO shows workers who disagree with 'apolitical' mission the door
MONEY
Amtrak tells Congress it needs $4.9B bailout to avoid service cuts, layoffs
POLITICS
Trump can return to 'public engagements' this weekend, White House physician says
TECHNOLOGY
DARPA gives Moderna $56M grant to build an 'espresso machine' for COVID-19 response
LIFESTYLE
Justice department sues Yale University over admissions practices
POLITICS
Trump warns Biden's tax plan would sink US economy into 'depression'
LIFESTYLE
Virgin Hyperloop unveils West Virginia as location for Hyperloop test center
POLITICS
Trump pushes FDA to speed review of Regeneron and Eli Lilly COVID-19 treatments: report
POLITICS
Trump's $200 Medicare checks: When will you receive one?
MARKETS
GameStop shares surge on multiyear partnership with Microsoft to create 'ultimate gaming destination'
LIFESTYLE
Florida rapper bought Ferrari with COVID-19 relief money, feds say
LIFESTYLE
Chicago pizza chain Lou Malnati's responds to dig made in new Netflix series 'Emily in Paris'
LIFESTYLE
Transgender man sues Amazon, claiming he was harassed, demoted after revealing pregnancy
SPORTS
Jaguars owner selling luxurious yacht for a quarter billion dollars
ECONOMY
Anti-California dream creates booming business opportunities
Market Indicator Closing Summaries – Yahoo Finance Closing Tickers on MHProNews…
Featured Focus –
Where Business, Politics and Investing Can Meet
CNBC reported on 10.9.2020 that Gilead Sciences will have sufficient global supply of its coronavirus treatment remdesivir by the end of October, CEO Daniel O'Day  said on Friday.
His comments come shortly after the publication of peer-reviewed final data from Gilead's large-scale trial of remdesivir. The study showed the antiviral drug helped Covid-19 patients who are hospitalized recover five days faster on average.
For severely ill patients who received remdesivir, the research states that the recovery was expedited by an average of seven days.
"These results are meaningful. They'll definitely help patients around the world who have the misfortune of entering into the hospital to get better, and I'm really pleased to say that we have ample supply," O'Day told CNBC.
A study published in the New England Journal of Medicine also found remdesivir contributed to significant reduction in death for patients who were in the early stages of receiving oxygen support. The study did not find, however, a statistically significant mortality reduction across the 1,060 patients in the trial.
"The earlier you treat, the better in the hospital and you can prevent people from ever even going onto those stages of the disease where the risk of dying is very high," O'Day said. "This is a medicine that works by reducing the viral replication in the body, which is important earlier in the disease and earlier in your hospital stay, which is why it has its greatest effect there."
Remdesivir is administered in a hospital setting via an IV, but Gilead is working on an inhaled version.
Former FDA commissioner Dr. Scott Gottlieb said that the study results "were strong." He said, "They confirm what we knew, which is remdesivir is active in this disease. It's not a home-run drug. It's a weakly active antiviral but it has a treatment effect, so it is meaningful."
"I think combined with the antibody drugs, which should be coming onto the market soon based on the data that we've seen, this is a pretty effective treatment regime in advance of a vaccine," added Gottlieb.
Gilead received emergency approval from the U.S. Food and Drug Administration in May to use remdesivir as a treatment for Covid-19 patients who were severely ill. By late August, the FDA expanded the emergency authorization to include all hospitalized coronavirus patients.
Regulators in about 50 countries have approved remdesivir as a COVID-19 treatment.
The drug was among the multiple treatments President Donald Trump received after he announced a week ago that he was diagnosed with the Wuhan Coronavirus. In addition to remdesivir, Trump received an experimental antibody cocktail from Regeneron Pharmaceuticals.
President Trump said in a White House video Wednesday evening that he saw the Regeneron treatment as a "cure." He added, "I want everybody to be given the same treatment as your president, because I feel great."
Regeneron and Eli Lilly have applied to the FDA for emergency use authorization for its "antibody cocktail."
"These two mechanisms actually could be complementary and we will be studying those," O'Day said. "We're going to be a lot smarter. … In six months, 12 months, we're going to be able to fine tune this kind of therapeutic paradigm and vaccine paradigm to the best benefit of patients."
It is worth noting that weeks of largely negative media on the 'handling' of COVID19 has shifted the public view, at least based on the information in two polls a couple of months apart.
The first surveys done in June through mid-July by Pew Research indicated that most Americans believe that China was primarily responsible for the pandemic second poll was done.
AP indicates in a poll done before President Trump's announcement that he too had contracted COVID19 that now a majority of Americans blamed our government, not foreign governments, for the harm caused by the Wuhan coronavirus. While there are several things that may account for that, if accurate, it certainly suggests that the steady drum beat of claims aimed at the Trump Administration are having an impact. That could bode well for Democrats.
There are other indicators in public opinion polling, which was problematic in the runup to 2016 and some say will be again in 2020. Conservative pundits say that oversampling of Democrats and other nuanced tactics such as careful framing of questions that promote a certain response that may skew results are still at play, as it was in 2016.
In other pandemic-related items, word from the White House Press Room today to MHProNews are these teasers to mainstream news reports from both sides of the left-right media divide.
Thousands of Health Experts Sign Declaration Calling for End to Lockdown, Warn of 'Irreparable Damage'
-The Daily Wire
"Thousands of medical and public health experts have signed on to a declaration calling for an end to lockdown policies in favor of a more targeted approach to combatting the coronavirus pandemic," Tim Pearce writes. "As infectious disease epidemiologists and public health scientists we have grave concerns about the damaging physical and mental health impacts of the prevailing COVID-19 policies," the declaration states.
Schools Aren't Super-Spreaders
-The Atlantic
Across the United States, "fear and bad press slowed down or canceled school reopenings," Brown University economist Emily Oster writes. "It's now October. We are starting to get an evidence-based picture of how school reopenings and remote learning are going . . . Schools do not, in fact, appear to be a major spreader of COVID-19."
Fear has been and is being used as a tactic. The facts – if they were properly understood – favor the president and his campaign.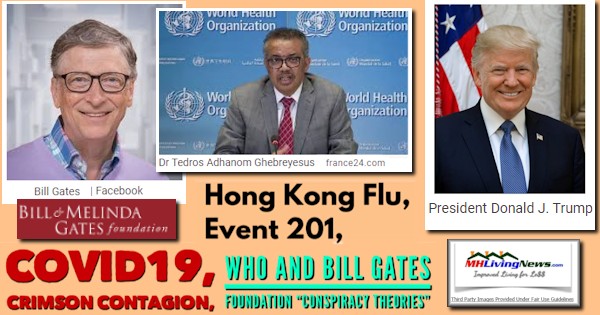 But if the facts are obscured, the question is can the Trump campaign overcome the fear that so many of his opponents are ginning up?
At the end of the campaign day on November 3, 2020, the decision will lie in the hands of the voters who turn out.
Related, Recent, and Read Hot Reports
"Flatten the Fear" Says Jobs Creator Network Foundation, plus Manufactured Home Investing Stock Updates
Fake News, Fake Debates, Fake Science, Fake History – VP Mike Pence + Senator Kamala Harris Debate, plus Manufactured Home Investing, Stock Updates
"Never let a serious crisis go to waste." – Rahm Emanuel, ex-President Obama Chief of Staff – Newspapers Spotlight Soheyla Kovach's Black Lives Matter Scandals Letter
Wall Street Backing, Black Americans Platinum Plan, KKK & Antifa Branded "Terrorist Organizations," plus Manufactured Housing Investing, Stock Updates
China vs USA, Antitrust Looms, AP Highlights 'Competing Versions of Reality,' Sunday Weekly MHVille Headlines Review
"More Punitive Regulatory" Regime Looms Warns New Manufactured Housing Industry Insider
U.S. Senate Homeland Security and Governmental Affairs Report Obtained, Purported Corrupt and Illegal Acts by Bidens, plus Manufactured Housing Investing, Stock Updates
James O'Keefe-Project Veritas Sting Video Spotlights Pay-for-Ballot Allegations Against Rep Ilhan Omar; plus, Presidential Debate Preview, Manufactured Home Investing, Stock Updates
White Billionaires vs Blacks, Minorities, "Uncle Tom" "Gaslighting" "Misdirection and Deception" – "Uncle Tom" Videos Review, plus Sunday Headline Recap
Attorney Jamie Smith – RBG Fan – Explains Joining Satanic Temple; Judge Amy Coney Barrett Connection, plus Sunday Weekly Headlines Review
"We are trained Marxists." – Black Lives Matter (BLM) co-founder Patrisse Cullors, "Deception and Misdirection" – Capital Research Center
Leaked Secret Democratic Memo On Black Lives Matter Emerges; "Haven't Seen Sh-t Like This Before"
U.S. Revolutionary Communist Leader Bob Avakian Endorses Democrat Joe Biden for President, plus Manufactured Housing Investing, Stock Updates
Trevor Loudon's "Who's Who of House Pro-Socialists…Is Your Representative On The List?" Plus, Manufactured Housing Investing, Stock Updates
Dark Money-Billionaires Buffett, Gates, Soros Funding Black Lives Matter, Antifa – Named by AG Barr in Riots, Looting – Hijacking Peaceful George Floyd Death Racial Justice Protests
'Dawn of the New Middle East,' says President Trump After Signing Peace Deal with Bahrain, UAE, Israel – Why It Matters – plus Manufactured Home Investing, Stock Updates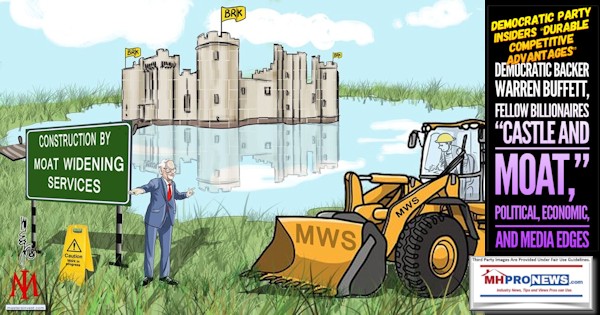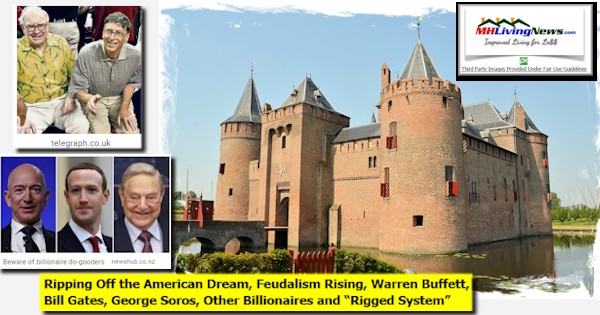 "Strong Horse" Post-Debate Surge? Hunter Biden, Blacks, Hispanics, Other Debate Insights Plus Manufactured Housing Investing, Stock Updates
Manufactured Housing Industry Investments Connected Closing Equities Tickers
Some of these firms invest in manufactured housing, or are otherwise connected, but may do other forms of investing or business activities too.
NOTE: The chart below includes the Canadian stock, ECN, which purchased Triad Financial Services, a manufactured home industry lender
NOTE: Drew changed its name and trading symbol at the end of 2016 to Lippert (LCII).
Fall 2020…
Berkshire Hathaway is the parent company to Clayton Homes, 21st Mortgage, Vanderbilt Mortgage and other factory built housing industry suppliers.
· LCI Industries, Patrick, UFPI, and LP each are suppliers to the manufactured housing industry, among others.
· AMG, CG, and TAVFX have investments in manufactured housing related businesses. For insights from third-parties and clients about our publisher, click here.
Enjoy these 'blast from the past' comments.
MHProNews. MHProNews – previously a.k.a. MHMSM.com – has celebrated our tenth anniversary and is in year 11 of publishing.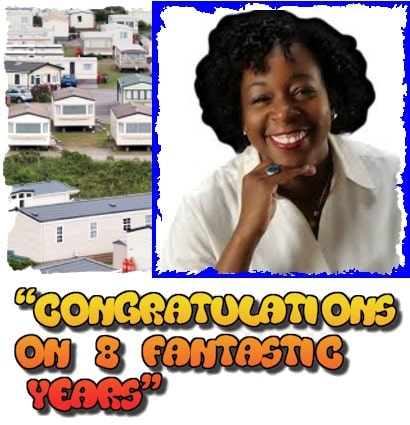 Learn more about our evolutionary journey as the industry's leading trade media, at the report linked below.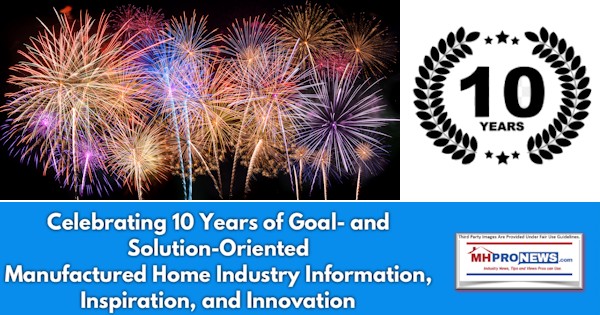 · For expert manufactured housing business development or other professional services, click here.
· To sign up in seconds for our industry leading emailed headline news updates, click here.

Disclosure. MHProNews holds no positions in the stocks in this report.
2019 Year-End Totals Reveals Decline in New HUD Code Manufactured Home Production, Shipments vs. 2018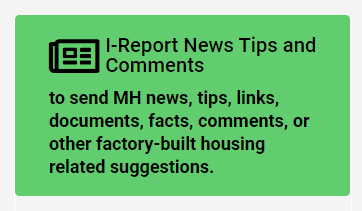 That's a wrap on this installment of "News Through the Lens of Manufactured Homes and Factory-Built Housing" © where "We Provide, You Decide." © (Affordable housing, manufactured homes, stock, investing, data, metrics, reports, fact-checks, analysis, and commentary. Third-party images or content are provided under fair use guidelines for media.) (See Related Reports, further below. Text/image boxes often are hot-linked to other reports that can be access by clicking on them.)
By L.A. "Tony" Kovach – for MHLivingNews.com.
Tony earned a journalism scholarship and earned numerous awards in history and in manufactured housing. For example, he earned the prestigious Lottinville Award in history from the University of Oklahoma, where he studied history and business management. He's a managing member and co-founder of LifeStyle Factory Homes, LLC, the parent company to MHProNews, and MHLivingNews.com. This article reflects the LLC's and/or the writer's position, and may or may not reflect the views of sponsors or supporters.