"I'm thrilled to announce that our commander-in-chief, President Donald Trump, will be right here tomorrow hosting the largest virtual rally in radio history," Rush Limbaugh said in a statement Thursday, as reported by the Daily Caller and others in media. "Be sure to tune in. You don't want to miss this. It will be special, and I am really looking forward to it."
President Trump confirmed the statement via Twitter.
Looking forward to speaking with the Great Rush and guests! https://t.co/vMI4JZ7PQi

— Donald J. Trump (@realDonaldTrump) October 8, 2020
The 45th president honored conservative talk radio mogul Limbaugh — who is currently battling advanced lung cancer — with the Presidential Medal of Freedom at the 2020 State of the Union address in February.
"Almost every American family knows the pain when a loved one is diagnosed with a serious illness," President Trump said at the time. "Here tonight is a special man, someone beloved by millions of Americans who just received a Stage 4 advanced cancer diagnosis. This is not good news, but what is good news is that he is the greatest fighter and winner that you will ever meet. Rush Limbaugh, thank you for your decades of tireless devotion to our country."
"And Rush, in recognition of all that you have done for our Nation, the millions of people a day that you speak to and that you inspire, and all of the incredible work that you have done for charity, I am proud to announce tonight that you will be receiving our country's highest civilian honor, the Presidential Medal of Freedom."
A Trump Campaign email today said that, "Silicon Valley Elites and the Fake News media are trying to SILENCE President Trump weeks before the Election, during a critical moment in this war against the coronavirus. But this is all a part of their plan – They want you to be AFRAID of the coronavirus, because that's how they MANIPULATE you into voting for their liberal puppets."
That claim fits the facts reported by MHProNews in the recent reports, such as the one linked below.
Wall Street Backing, Black Americans Platinum Plan, KKK & Antifa Branded "Terrorist Organizations," plus Manufactured Housing Investing, Stock Updates
Not sure what's more ridiculous:

-Defunding the police

or

-Invoking the 25th Amendment to remove the President from office 26 days before the election.

The Democrats have lost their minds.

— Rep. Jim Jordan (@Jim_Jordan) October 8, 2020
This is a base election now. It's a dog fight. We need to turn out every single Trump voter possible.
No one can be left behind. Drive ten people to the polls and make sure your friends and family vote. Vote like your life depends on it.
It might.

— Dan Bongino (@dbongino) October 8, 2020
The day after Vice President Mike Pence was widely seen as soundly defeating Democratic VP hopeful, Senator Kamala Harris (CA-D) in a live debate, the commission on debates unilaterally announced that the next debate would be virtual.
— Ted Cruz (@tedcruz) October 8, 2020
Fake News, Fake Debates, Fake Science, Fake History – VP Mike Pence + Senator Kamala Harris Debate, plus Manufactured Home Investing, Stock Updates
It has become know that the next debate moderator used to work for Biden. Moderator Susan Page, with left-of-center USA Today, has written a glowing book about Democratic House Speaker Nancy Pelosi. Chris Wallace – reputedly a Democrat on Fox News – stepped in several times during the Trump-Biden debate in a fashion that gave former Obama era VP Biden cover.
Put differently, much of the system is rigged in favor of VP Biden and Senator Harris.  Suppression polls. Misleading and biased reporting. Silencing of conservatives on social media, including even tweets by President Trump himself. If there is 'good news' in this, it is so brazen and in-your-face, that objective thinkers would have a hard time denying these realities.
In our segment of the affordable housing industry, the Warren Buffett-Berkshire Hathaway backed Manufactured Housing Institute (MHI) has been pushing the Trump Administration for a 'compromise' that would benefit Democrats and numbers of their big money billionaires, corporations, and donors. The plan MHI is pushing arguably harms the interest of industry independents. It also could divert attention away from affordable home ownership, trapping millions in rentals that could be manufactured home owners.
NHC CEO David Dworkin Joins Manufactured Housing Institute (MHI) Demanding Action to Support Renters, Smaller Landlords, in Housing & Eviction Crisis
While the independent producers at MHARR don't have a PAC and don't formally take sides in election contests, their president and CEO Mark Weiss came out with a formal statement warning that a tougher regulatory regime lies ahead if the Biden-Harris ticket wins.
"More Punitive Regulatory" Regime Looms Warns New Manufactured Housing Industry Insider
Message of Support for President Trump from European University Educated Iranian American
The odds are likely millions to one against the following being read on air in the Trump Virtual Rally today on the Rush Limbaugh Show today. But MHProNews co-founder Soheyla Kovach said the following in an email earlier today to the Limbaugh show, in support of the president's reelection bid.
I'm an immigrant from Iran, a woman born in a Muslim society. I was educated in Europe, speak three languages, and a letter of mine supporting your candidacy in 2016 was posted to your campaign site that year. In 2019, I became a U.S. citizen. My first vote will be for you, Vice President Mike Pence, and those down ballot candidates who support your anti-Communist, America First agenda. Lies told to the people in my beloved Persian homeland before the Iranian revolution brought radicals to power in Iran were much like those lies being told by certain Democratic Party leaders today.
The then Soviet Russian backed radicals who overthrew the pro-U.S. Shah in the 1970s promised their Iranian supporters' free money, free utilities, free health care, and so on. Every fake socialist promise was broken. Iranian freedom seekers were betrayed by the Obama Administration's traitorous deal with Iran.
Repeated propaganda and false promises of free stuff sadly worked on millions there. Those tempting but false promises are working in a similar way on millions in the U.S. and in other nations too. I think your second term would bring more positive historical changes toward Middle East peace your Administration has already begun.
I understand your hyperbole, humor, and straight talk mix. It is how Persians often are too.
There are 1.5 million Iranians in America and about 3.5 million Muslims in the U.S. My question/request is simple. Please read my message on air, so that Iranian and Muslim Americans, millions of suburban American women, minorities of all types, and other swing voter groups will understand that immigrants and university educated women living in the suburbs who closely follow the news do support your reelection and prudent agenda.
The violence of AntiFa and Black Lives Matter prove they aren't social justice warriors. Just like the KKK was the Democratic Party's terror group for decades, BLM and AntiFa are lying, deceptive, violent revolutionary terrorists making common cause with billionaires who donate to them, globalists who hate America's God-given and Constitutionally protected liberties, and are happy to do business with Chinese Communists who unleashed the Wuhan Virus on the world.
Your Administration and Congressional supporters' efforts are good for America and good for global peace, more freedom, protect life and religious liberty for all, yielding opportunities at home and abroad.
You took on the ridiculous policies of the Bush, Obama, and corrupt Clinton families. Of course, Establishment elites in both major parties hate you and repeatedly lie about you. You are changing the Republican Party into a party for the vast majority of Americans, not for the corrupt crony capitalists who do dirty deals like the Biden Family have in Communist China and in Ukraine. Stay healthy, strong, and keep fighting for what's right.
Khoda hafez, God bless you, First Lady Melania Trump, and your impressive family.
Soheyla Kovach,
Kissimmee FL."
##
Soheyla has previously featured this image in Farsi, which illustrates the point made above about various promises made to Iranians in the 1970s prior to the Soviet Russian supported revolution that overthrew the pro-U.S. Shah of Iran. The pledges circled in red were broken.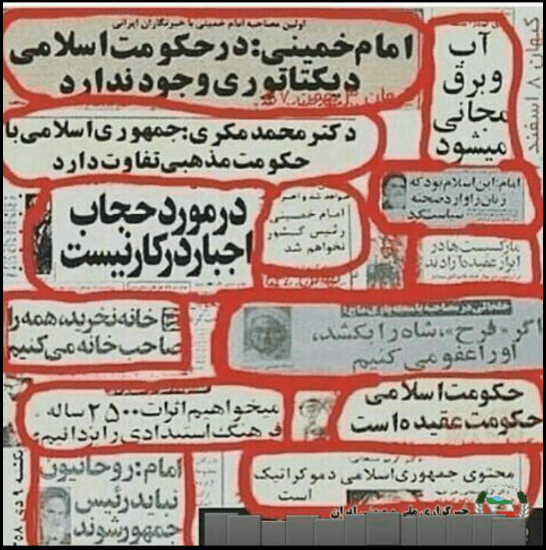 History tells us that the same will occur in the U.S. for those who trust in the too-good-to-be-true promises by socialist candidates of endless 'free stuff.' Who says? Ironically, that's the take of a top Democratic lawmaker, James Clyburn (SC-D). Without Clyburn's support prior to the South Carolina nomination contest last spring, Obama-era VP Biden wouldn't be their nominee, according to many politicos.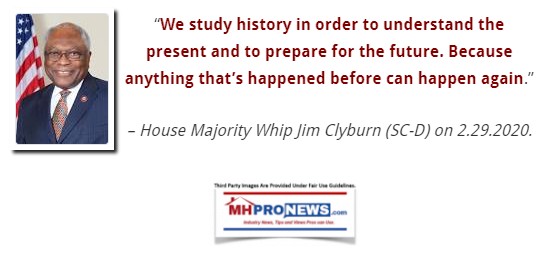 A little common sense makes it plain that the billionaire class that funds these people has no intention of keeping their promises. After all, why would they support candidates who claim to want tax them more?
Indeed, left-of-center Politico – a pro-Democratic media outlet – reported that Biden campaign staffers were calling big money donors and Wall Street types to say that the status quo would be maintained in terms of how policies would impact them. Rephrased, what Biden and Harris are telling the public are lies to buy votes. Note that Politico also revealed how the 2016 election was rigged against Bernie Sanders.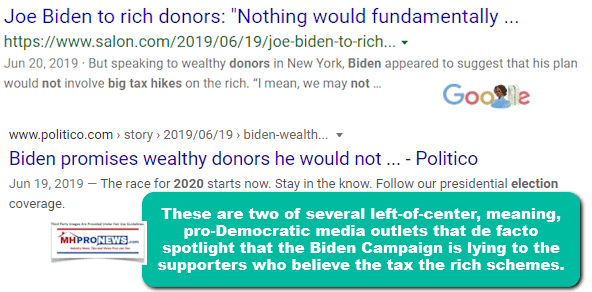 Note that MHProNews has long advocated bipartisan or non-partisan approaches to affordable housing policies, including those that impact manufactured homes. But House Speaker Nancy Pelosi holding hostage untold billions needed for additional pandemic relief for partisan reasons may shed light on the reason why centrist The Hill reported that some 1 in 4 Trump Rally attendees are Democrats.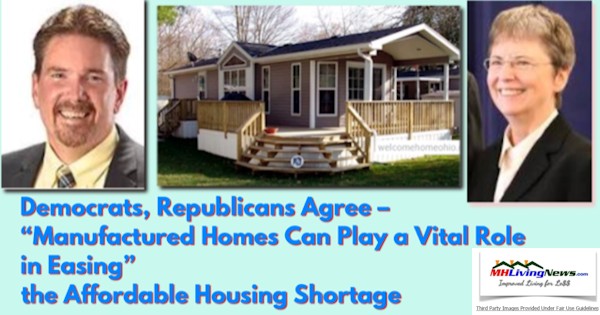 MHProNews featured this video in 2016 and it is as applicable now as it was then. Perhaps more so, because President Trump has demonstrated his willingness to do just what he said he would do.
Once 'never-Trumpers' like conservatives Glen Beck and Mark Levin have since come around and robustly support the president, precisely because he is fighting the battles he pledged during his campaign.
A close look at his opposition routinely reveals that so-called Establishment candidates on both sides of the political aisle who have rigged the system in their own favor.
For those who can, tune into the Rush Limbaugh Show starting just after the news break at noon Eastern today. Encourage others to do so too. Share information like this with others. Then, vote for the Trump-Pence ticket and other pro-Trump candidates like your future depends on it. Because it will.
A Biden/Harris administration will:

❌Raise taxes by nearly $4 trillion
❌Abolish fossil fuels & end fracking
❌Open borders
❌End school choice
❌Support taxpayer funding of abortion, right up to the moment of birth
❌Set America on a path of socialism and decline.

— America First (@AmericaFirstPAC) August 27, 2020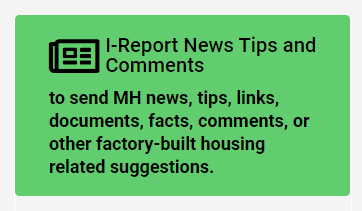 There is always more to know. Stay tuned with the runaway largest and documented number one most-read source for authentic manufactured home "Industry News, Tips, and Views Pros Can Use" © where "We Provide, You Decide." © ## (Affordable housing, manufactured homes, reports, fact-checks, analysis, and commentary. Third-party images or content are provided under fair use guidelines for media.) (See Related Reports, further below. Text/image boxes often are hot-linked to other reports that can be access by clicking on them.)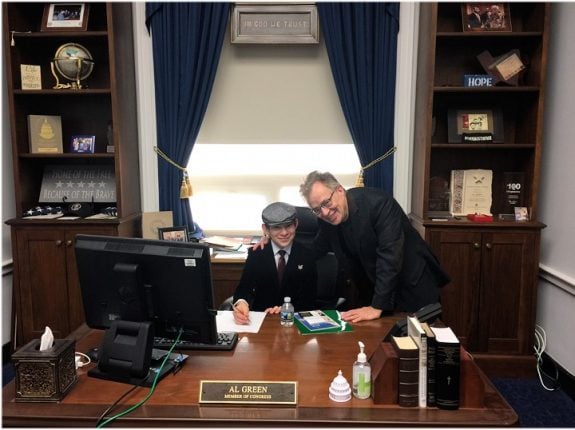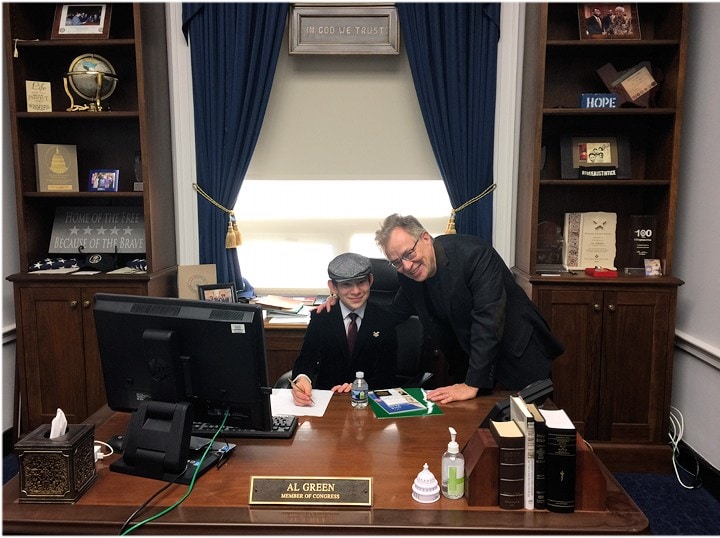 By L.A. "Tony" Kovach – for MHProNews.com.
Tony earned a journalism scholarship and earned numerous awards in history and in manufactured housing.
For example, he earned the prestigious Lottinville Award in history from the University of Oklahoma, where he studied history and business management. He's a managing member and co-founder of LifeStyle Factory Homes, LLC, the parent company to MHProNews, and MHLivingNews.com.
This article reflects the LLC's and/or the writer's position, and may or may not reflect the views of sponsors or supporters.
Connect on LinkedIn: http://www.linkedin.com/in/latonykovach
Related References:
The text/image boxes below are linked to other reports, which can be accessed by clicking on them.
Manufactured Housing Institute Warns Members – Pondering Legal Action, Insider Insights
Manufactured Housing "Industry Debate" – What Tim Williams Said to Dozens of Manufactured Housing Industry Pros About Lesli Gooch – Mark Bowersox, plus, Manufactured Home Investing, Stock Updates
Following Change, Manufactured Housing Institute Board of Directors and MHI Executive Committee Examined
Whistleblowing Pushback Pays! Embarrassed Skyline Champion Caves to Demands, plus Manufactured Housing Investing, Stock Updates
"More Punitive Regulatory" Regime Looms Warns New Manufactured Housing Industry Insider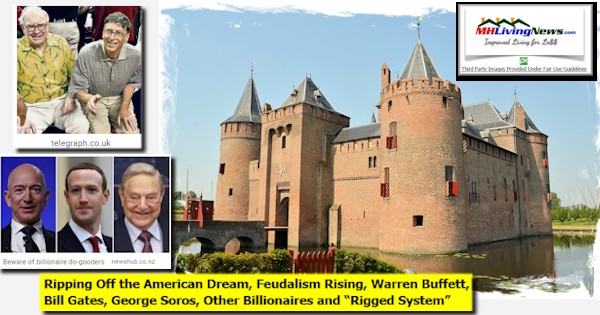 Frank Rolfe, MHU/RV Horizons Protest by MHAction; Nathan Smith/SSK/MHI Flashbacks?
Illusions, Collusions – "Heads I Win, Tails You Lose" – "Never Let a Serious Crisis Go To Waste" – Gates, Buffett Massive Money Grabs?
Barriers to Entry, Persistence, and Exiting in Business, Affordable Housing, and Manufactured Homes
Complaints to State and Federal Officials, Agencies About Corrupt Practices in Manufactured Housing Industry Growing
Buffett/Berkshire Bust! Stunning Charges – Frank Rolfe, Dave Reynolds, Impact Communities Lawsuit Against Residents; MHAction Connection Evidence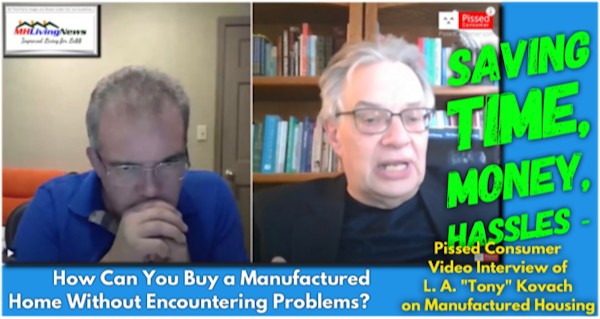 Communities, Assoc Exposé – Whistleblower "Leaks" – Lesli Gooch Manufactured Housing Institute (MHI) CEO and Sheila S. Dey, Executive Director Western Manufactured Housing Communities Association (WMA)