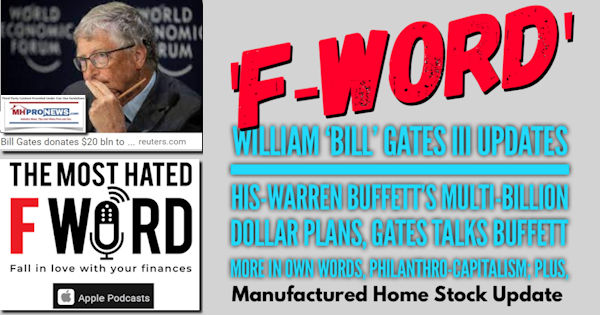 Few people have as much or more influence over the U.S. business world than William "Bill" Gates III and his longtime ally in investing, Warren Buffett. Buffett, of course, has several direct ties into manufactured housing via his Berkshire Hathaway (BRK) conglomerate. Gates and his foundation are well invested in BRK stock. So, while many don't think of Gates as a big name involved in manufactured housing, those who don't see that obvious financial and other connections are missing an important reality. Furthermore, Buffett and Gates committed years ago to collaborate on what they and some others call "philanthropy." Dollops of those donations and financial support flow to organizations which have subtle- to obvious-impacts on manufactured housing. Among the possible examples are nonprofits including: the Tides, which supports MHAction, the Urban Institute, Public Broadcasting, Casa, and the Manufactured Housing Institute (MHI), to name a few. Warren's son Peter Buffett has referred to such 'giving' in a classic video interview with Laura Flanders as "philanthro-feudalism." Buffett's son exposed the point that so-called "philanthropy" often locks people of limited means into the problematic circumstances that financial or related support is supposedly supposed to alleviate. Such "philanthropy" is extolled by many, but those who do so often have little or no understanding of the actual consequences of that giving. For clarity, that pattern of philanthro-feudalism (also known as philanthro-capitalism) is not to diminish all charitable organizations. But some arguably do fall into the category of "philanthro-feudalism," as author Joel Kotkin and others have noted. It is with that backdrop that the following tweets by Bill Gates – shown below – and an introduction to them from WND NewsCenter are provided, following a clip from Flanders on "the F-Word" and what she means by that phrase. Note: posting her Obama-Biden era video below is not to endorse all of her views, but rather to provide a leftist insight into the 'giving' by billionaire leftists and what such donations are actually accomplishing, or not, as the case may be.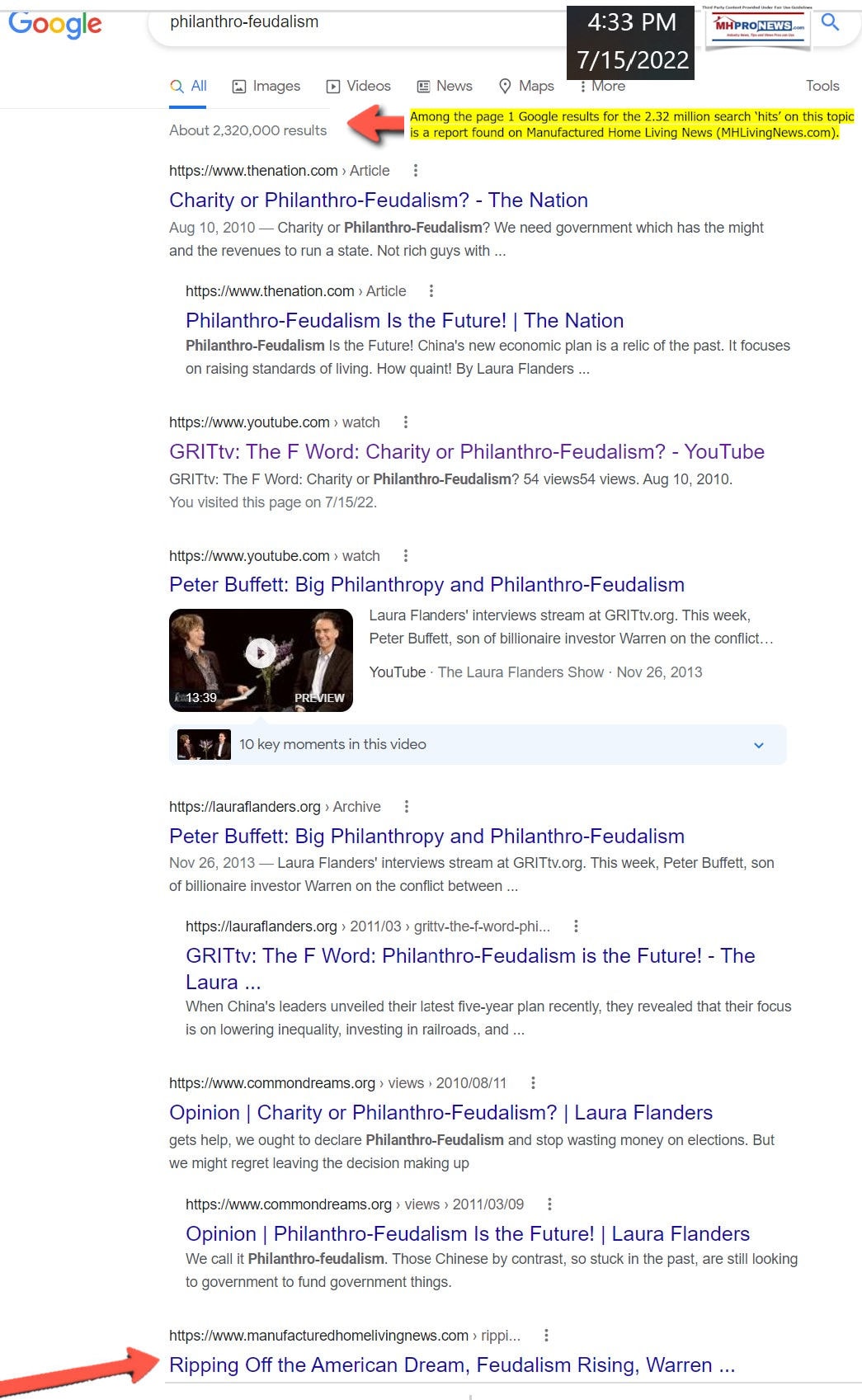 THEY WALK AMONG US
Bill Gates tries to clean up reputation by touting plan to give away lots of money
Says plan could lower his place on 'wealthiest' list
By WND News Services
Published July 14, 2022 at 2:23pm
(MEDIA RIGHT NEWS) – Microsoft founder Bill Gates bragged on Twitter about his planned $20 billion dollar endowment to the Gates Foundation this month. In a tweet thread sharing the purpose of the Gates Foundation, as well as highlighting the funding coming from himself and Warren Buffett, Gates shares that he plans to give the foundation "virtually all of my wealth."
Gates starts the thread with a review of the past two years of living under a global pandemic.
"Several huge global setbacks over the past few years have left many people discouraged and wondering whether the world is destined to get worse." … ##
Those tweets cited by WND and the source above are the tweets below by long-time Warren Buffett ally, Bill Gates.
Several huge global setbacks over the past few years have left many people discouraged and wondering whether the world is destined to get worse.

— Bill Gates (@BillGates) July 13, 2022
But I'm still optimistic. These setbacks are happening in the context of two decades' worth of historic progress and I believe it is possible to mitigate the damage and get back to the progress the world was making.

— Bill Gates (@BillGates) July 13, 2022
With the support and guidance of our board, we plan to increase our spending from nearly $6 billion per year today to $9 billion per year by 2026. To help make this spending increase possible, I am transferring $20 billion to the foundation's endowment this month. pic.twitter.com/ybLMAKPx7I

— Bill Gates (@BillGates) July 13, 2022
I am very proud of the foundation's role in helping solve big problems like preventing pandemics, reducing childhood deaths, eradicating diseases, improving food security and climate adaptation, achieving gender equality, and improving educational outcomes.https://t.co/D8rJrdoPOE

— Bill Gates (@BillGates) July 13, 2022
Although the foundation bears our names, basically half our resources have come from Warren Buffett. His incredible generosity is a huge reason why the foundation has been able to be so ambitious. I can never adequately express how much I appreciate his friendship and guidance. pic.twitter.com/at7MvJKxQv

— Bill Gates (@BillGates) July 13, 2022
As I look to the future, I plan to give virtually all of my wealth to the foundation. I will move down and eventually off of the list of the world's richest people.

— Bill Gates (@BillGates) July 13, 2022
I have an obligation to return my resources to society in ways that have the greatest impact for reducing suffering and improving lives. And I hope others in positions of great wealth and privilege will step up in this moment too.

— Bill Gates (@BillGates) July 13, 2022
Additional Information with More MHProNews Analysis and Commentary
WND did not elaborate on what they were alluding to that this move aimed at 'cleaning up' Gates' reputation. That noted, as a routine reader on WND, a fair case can be made that it alludes to how Gates has been exposed by them and others on the right – and some on the left too – for Gates' troubling role in COVID19 pandemic, the subsequent lockdowns, vax mandates, World Economic Forum (WEF) and World Health Organization (WHO) connected efforts, etc. Gates is among those ultra-rich elites who have been compared to the type of access and influence in global affairs normally connected to governments. Additionally, Gates' divorce, philandering, and connections with the notorious pedo-sex ring connected Jeffrey Epstein are also likely to be on WND's list of items Gates is trying to improve his reputation on. Then, the Gates-Buffett support for leftist causes that magically benefit their own business interests is the stuff of financial legends. Thus an example of how the notion of 'philantro-capitalism' arises, when 'giving' ends up acting as one more tool to advance causes through the use of nonprofit organizations and the media influence such organizations may command.  Examples of that outline from across the left-right divide follow.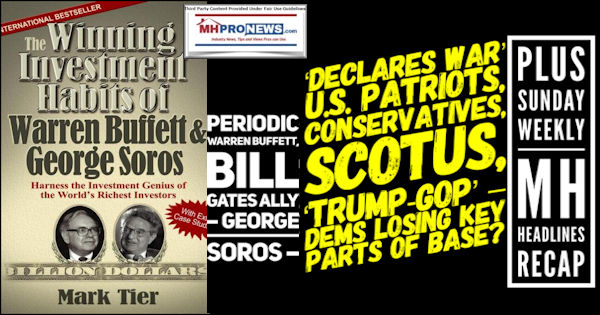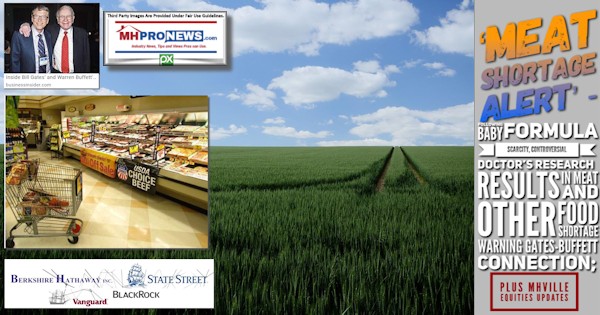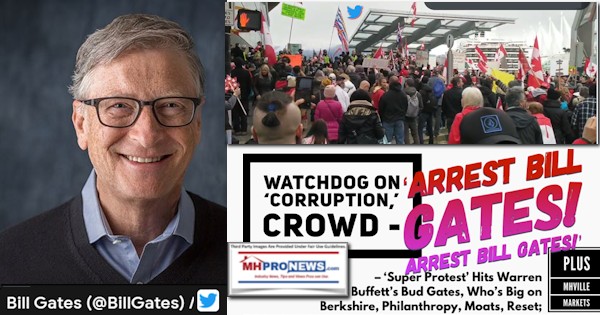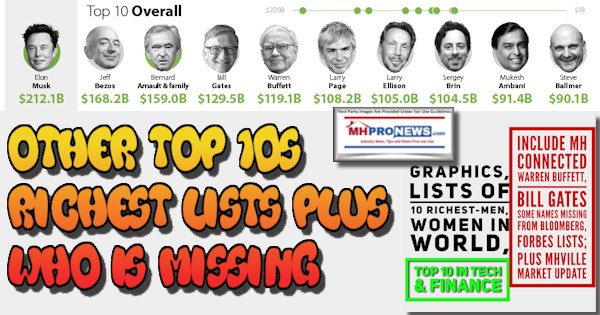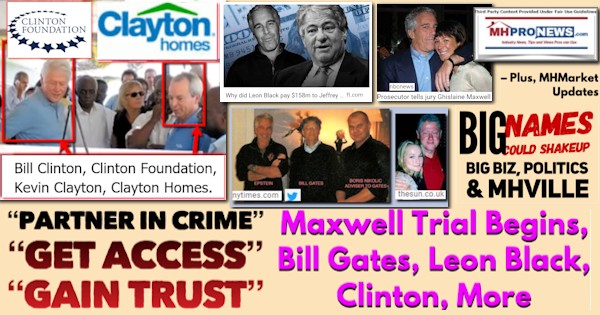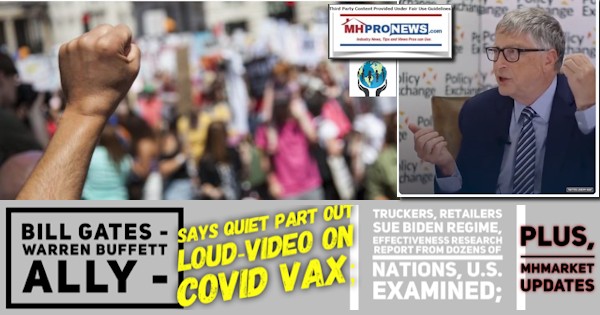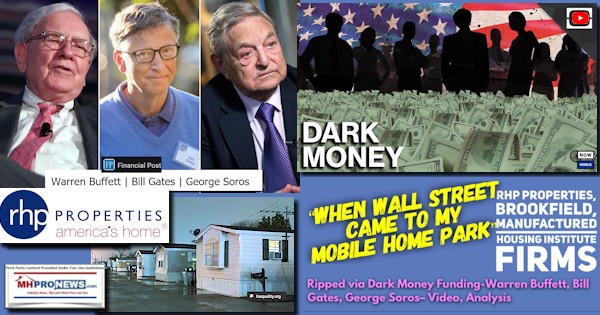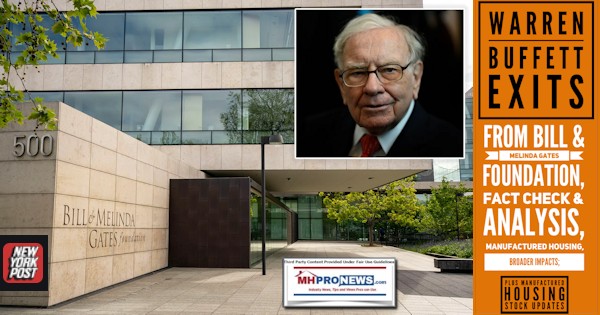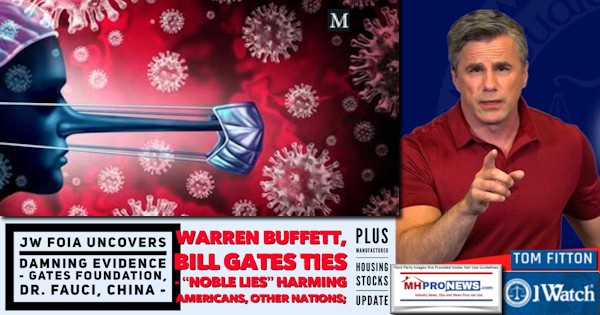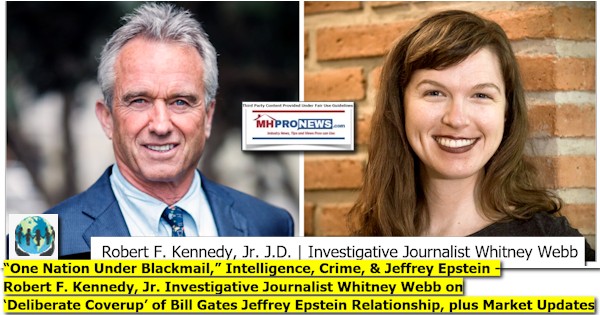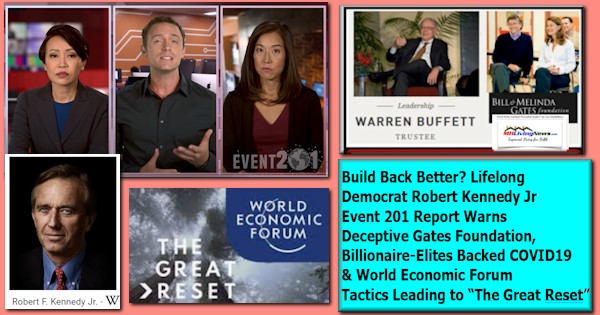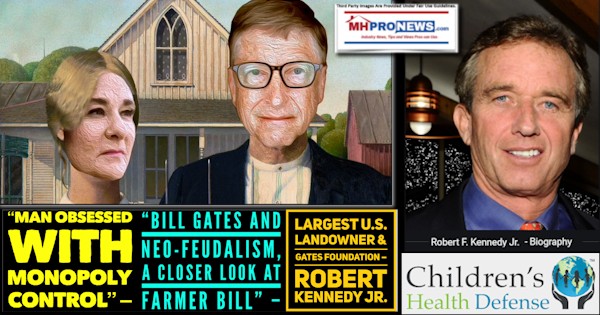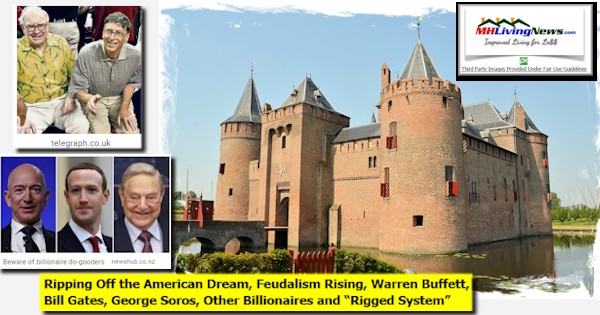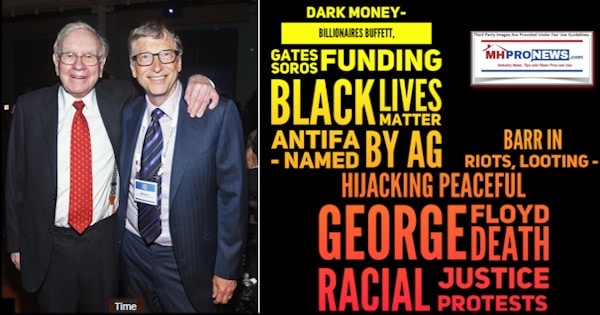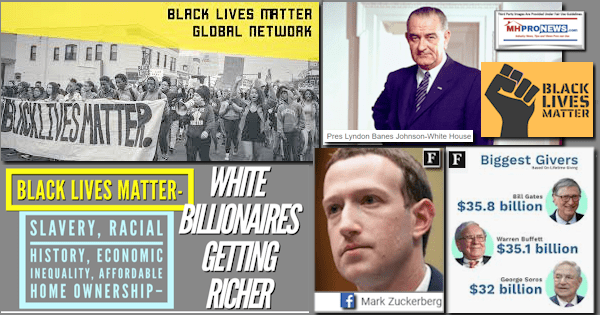 Additional Information with More MHProNews Analysis and Commentary
The evidence-based case can be made that an 'awakening' of sort is occurring.
Among those on the right, champions of the free enterprise system, are beginning to increasingly recognize that not every billionaire or corporation is a 'friend' to the free enterprise system, much less of Constitutionally limited government or the belief in inalienable God-given rights.
Among those on the left, there is a growing awareness that the Democratic Party's leadership is more beholden to billionaires and their corporate interests than to the coalition of blacks, Hispanics, other minority groups, suburban or and lower income women, etc. that made the election and re-election of the Obama-Biden ticket possible. Left-leaning Axios and others in media have been increasingly reporting on this in 2022 or before.
One upshot of these developments is that the Democratic and Republican Parties of today are developing into something quite different than their common perception in say the 1960s. The late Democratic President John F. Kennedy took steps in his era that were far more in keeping with those of Republican the late President Ronald Reagan than they are with former President Barack Obama (D). The Democratic Party has shifted increasingly leftward toward what is commonly thought of as socialist positions. Those who emigrated to the United States, legally or otherwise, to escape repressive socialist or Communist regimes find they have little in common with the Democratic Party of today. It is a largely Hispanic population that turned out for Mayra Flores in a recent special election in Texas in a congressional district that has been solidly Democratic for some 150 years. Representative Flores (TX-R) is now the first Mexican-born Congresswoman. In Florida, the Hispanic population are reportedly migrating toward Republicans too. While anything is possible in politics, Democratic strategists do not expect a serious challenge to popular governor Ron DeSantis, who has a Hispanic running mate as lieutenant governor, Jeanette Núñez. In Virginia and North Carolina, their lieutenant governors are Winsome Sears and Mark Robinson (black Republicans).
While some political pundits question the GOP's ability to capture the Senate, others are saying that the Republicans will capture a narrow lead there based on the current pre-November midterm election polling. The question in the U.S. House is how big a victory Republicans achieve – will it be 37 seat shift (one projection being discussed) or an even larger one? While that won't stop a nominally Biden run White House from continuing their agenda through executive fiat and administrative agencies, his party's legislative agenda will apparently be dead once a new Congress is seated. MHLivingNews foreshadowed some of this developing pattern weeks before the recent reports on the related topic by Axios.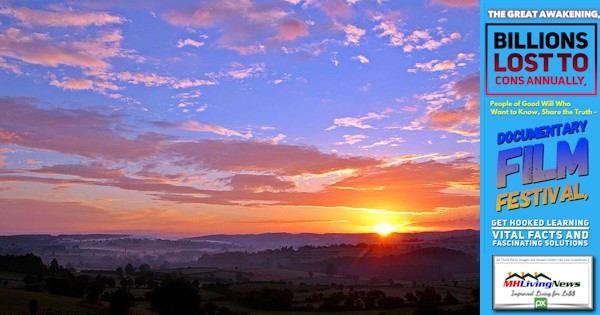 Change is coming. Former Democratic strategist Dick Morris, who has advised deposed President Donald Trump has a new book that has jumped to number 1 on Amazon called "The Return" of Trump to the White House. Pundit and author Wayne Allyn Root says Biden has done what no Republican – including Trump – could do; unite a majority of the nation behind Trump and his agenda. The billionaire and big business class that flexed its political influence over the Clinton and Obama Administrations – as several left-leaning as well as more conservative publications have reported in 2022 – is increasingly being exposed.  Gates' recent multi-billion dollar 'donation' will no doubt impress some, but it is entirely possible that the once obscured pattern of philantro-feudalism will become exposed to a degree where it will lose its luster. MHProNews will continue to monitor developments that impact the cultural, political, economy, regulations, and thus manufactured housing in direct and indirect fashions. Stay tuned to your proven source for "Industry News, Tips, and Views Pros Can Use" © where "We Provide, You Decide." ©
Fire-Brimstone – 'Hold On I'm Comin'' – Will Deposed President Trump Return to Washington in 2023? Following Midterms, Interview Statements Reveal Option if GOP Captures House in November 2022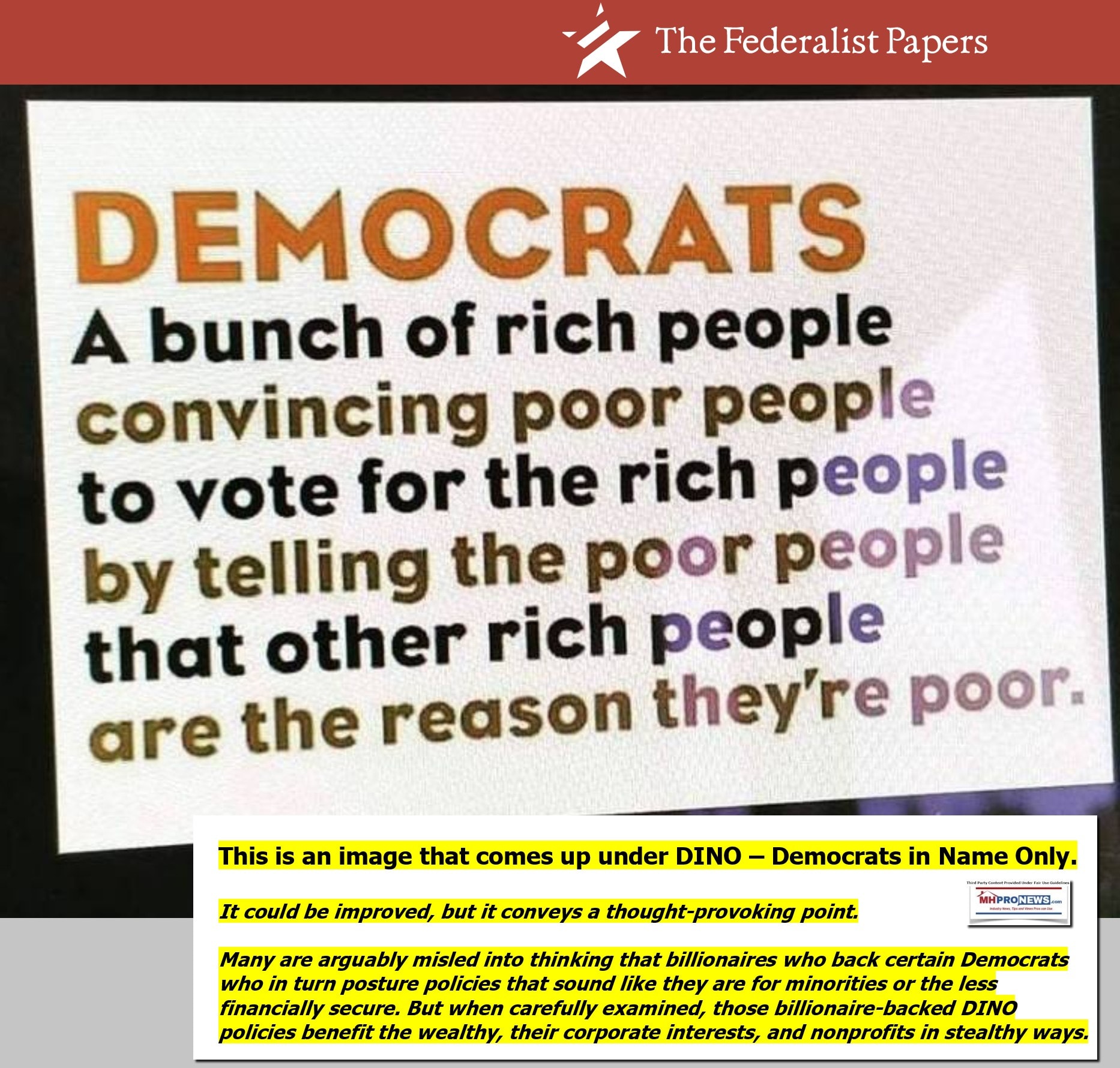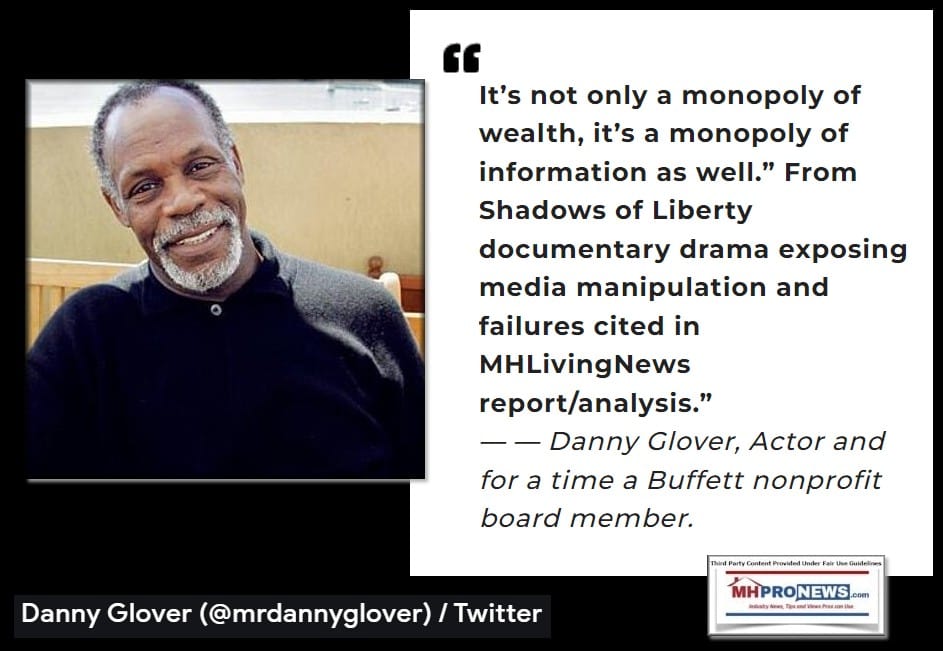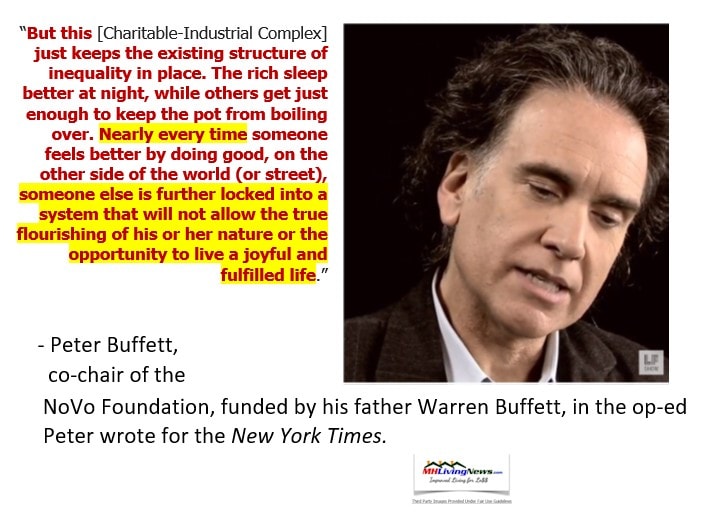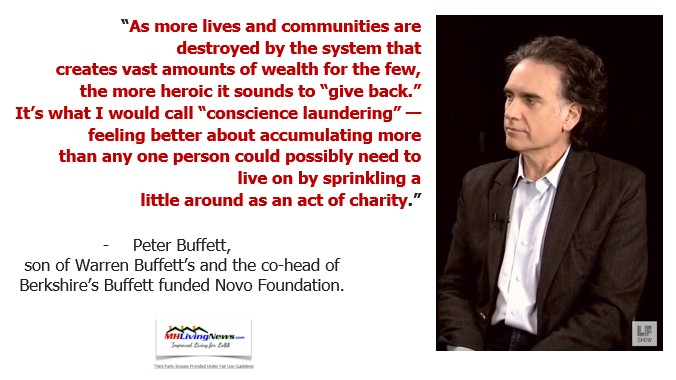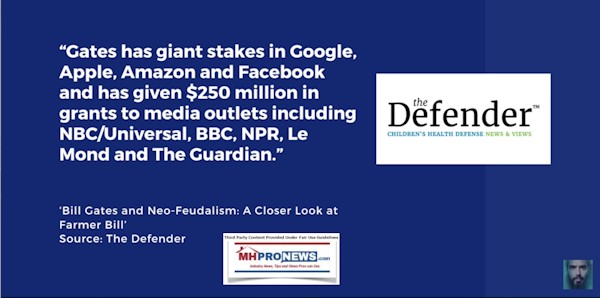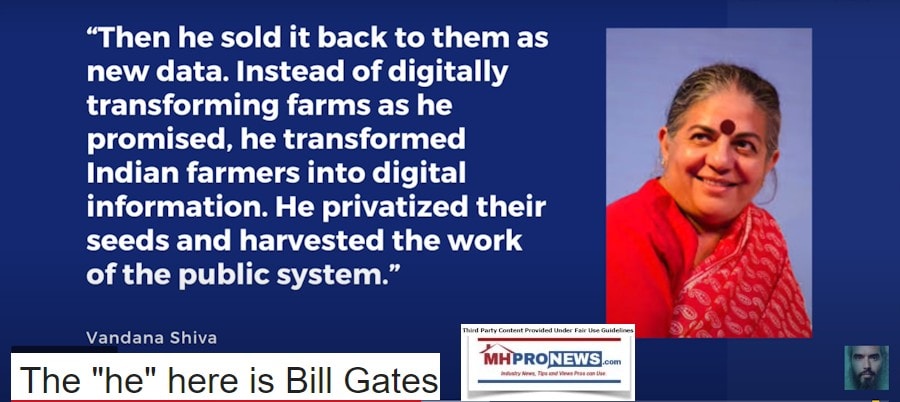 Politics and macro-economic and other issues may not seem to have an impact on business, but there are clear examples in recent events as to how policy impacts business performance.
Is Manufactured Housing an Exception? 'The Deal is Off' Home Sales Getting Cancelled at Record Pace, Redfin, ZeroHedge, Media Raise U.S. Housing/Economy Alarms; and MHMarkets Update
Next up is our daily business news recap of yesterday evening's market report, related left-right headlines, and manufactured housing connected equities.
The Business Daily Manufactured Home Industry Connected Stock Market Updates.  Plus, Market Moving Left leaning CNN and Right-leaning (Newsmax) Headlines Snapshot. While the layout of this daily business report has been evolving over time, several elements of the basic concepts used previously are still the same. For instance. The headlines that follow below can be reviewed at a glance to save time while providing insights across the left-right media divide. Additionally, those headlines often provide clues as to possible 'market-moving' news items.
Market Indicator Closing Summaries – Yahoo Finance Closing Tickers on MHProNews…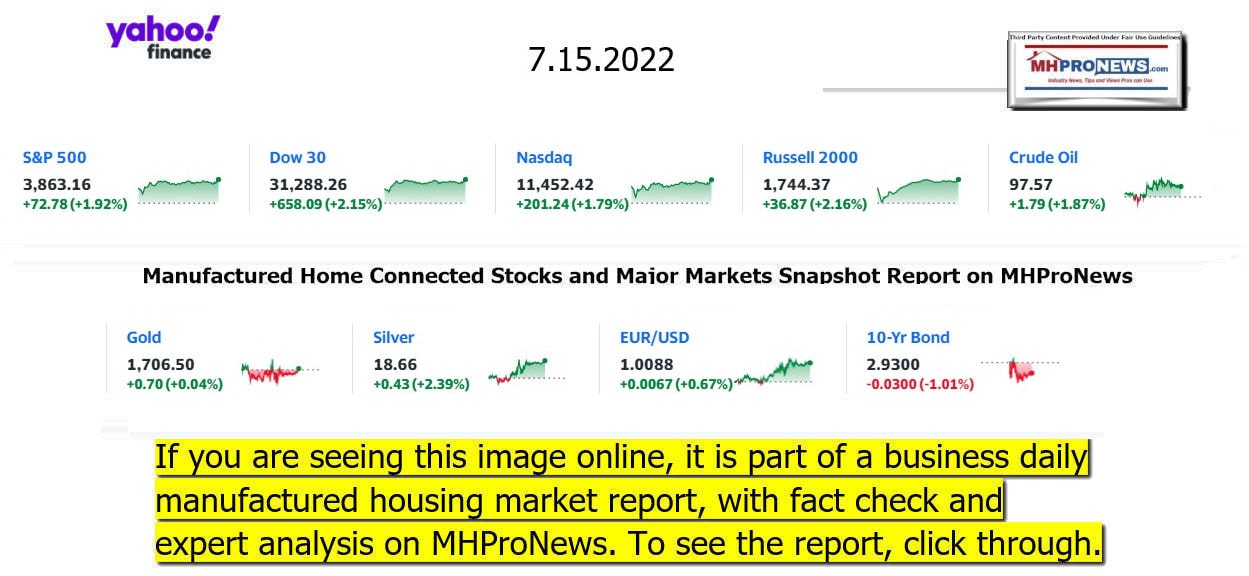 Headlines from left-of-center CNN Business – from the evening of 7.15.2022
Stocks surge
Pedestrians walk past the New York Stock Exchange Thursday, July 14, 2022, in New York. Stocks fell broadly in morning trading on Wall Street Thursday after another hot reading on inflation had investors bracing for another big interest rate hike from the Federal Reserve later this month. (AP Photo/John Minchillo)
Dow gains more than 600 points after big banks release strong earnings reports
Energy saved US markets last quarter. Now its starting to drop its superhero status
Americans are feeling slightly better about the economy, but inflation still bites
This one thing is pushing up the price of almost everything you buy
A truly massive interest rate hike is now on the table
Hertz faces lawsuit from 47 customers claiming false arrests
Twitter may only have bad options left in its battle with Elon Musk
This supercharged tree might help fight climate change
Biggest pay raises in 15 years are on tap for 2023. It won't make up for inflation
SpaceX rockets to fly Russian cosmonauts with new NASA deal
People are revealing their salaries to this TikTok star. Would you?
1,000 bags. Zero passengers. Delta flight from Heathrow latest sign of air travel hell
Why BMW is offering heated seats on a monthly subscription
A Norfolk Southern freight train pulled by Locomotive 7565, a GE ES44DC Evolution Series diesel locomotive, travels East in Wyomissing, PA, at the railroad tracks running parallel to Penn Ave in the 1400 block Wednesday morning January 27, 2021.
Biden averts freight railroad strike — for now
Pedestrians in the financial district of San Francisco, California, U.S., on Monday, May 9, 2022. From Wall Street to Silicon Valley, companies fearful of losing talent are tweaking or scrapping dictates around how often workers need to be at their desks.
Employers who want workers in the office more often may be in for a fight
NEW YORK, NY – OCTOBER 09: A bud light beer is poured from the tap at a bar on October 9, 2015 in New York City. Budweiser's parent company AB InBev is attempting to buy SABMiller.
For the first time since 1989, the Super Bowl will feature alcohol ads not made by Anheuser-Busch
AT THE OFFICE
Employees at a tech startup company at their desks in the office on March 24, 2021 in San Francisco, California.
Requiring workers to spend more days in the office could backfire
Hybrid work makes conversations a struggle
Opinion: Why so many workers are still quitting their jobs
'Back to normal' may just be a C-suite fantasy
Opinion: Elon Musk's work policy is bad for employees
CLIMATE CRISIS
Steam and smoke rises from the Belchatow Power Station is pictured from a viewing point over the open-pit coal mine on February 23, 2021 in Rogowiec, Poland. The Belchatow coal-powered station, with an output of 5,472 megawatts, is the world's largest lignite coal-fired power station. The station emits approximately 30 million tonnes of CO2 per year. The central eastern European country has the EU's worst air, according to a report published by the European Environment Agency (EEA). Poland's smog is partly caused by burning cheap fuels to heat homes. Each year, it is estimated that 45,000 premature deaths take place in Poland due to air pollution. Europe's most coal-dependent country, which relies on it to produce 70% of its power has recently adopted an energy strategy to 2040 which has been facing criticism by Miners Trade Unions and environmental activists. The "PEP 2040" pledges to obtain 23 per cent of its energy from renewable sources by 2030 and to have its first nuclear power plant in 2033.
How governments can help businesses lower their carbon emissions
How this nuclear reactor can help the climate
Lights go out as weatherman warns of blackouts
Opinion: This Supreme Court decision is a wake-up call
Heat wave threatens power shortages in China
Headlines from right-of-center Newsmax 7.15.2022
Washington Post Blasts Biden for His 'Shameful' Fist Bump With MBS
S. intelligence agencies have said they believe the crown prince known familiarly by his initials, MBS, gave the order that resulted in the brutal killing and dismemberment of dissident journalist Jamal Khashoggi, who was a columnist for the paper. [Full Story]
Related Stories
US, Saudis Announce Package of Agreements During Biden Trip
Biden Says He Raised Issue of Khashoggi's Murder
Biden Starts Sensitive Saudi Trip With Fist Bump for Crown Prince
Biden: 'Ground Is Not Ripe' for 'Two States' Peace in Mideast
Jordan to Newsmax: Biden Must Focus on US Oil, Not 'Beg' Overseas
Russian Invasion of Ukraine
UK Aid Worker Held by Ukraine Separatists Reported Dead
Russian Strikes Kill 23; Zelenskyy Accuses Moscow of Terrorism
Western Nations Condemn Russia Over Ukraine at G20 Indonesia Talks
Russian-Held Popasna, Ukraine, a Ghost Town After Siege
Ukrainian Rescue Teams Hunt for Survivors in Vinnytsia
Russia's Ukraine Blockade Threatens US Food Prices, Global Supply platinum
New Report Alleges Russian 'Crimes Against Humanity'
Yellen Blasts Russian Officials for Still Supporting Putin
More Russian Invasion of Ukraine
Newsmax TV
Brady: US 'Lost a Lot of Standing' Under Biden | video
Candidate Lamon: Will Push to Codify 'Remain in Mexico' | video
Gaetz: Supports Military Funding Increase | video
Mary Miller: Inflation Hitting Farmers 'in a Very Painful Way' | video
Ex-Sen. Loeffler: 'Conservative Comeback' Underway in Senate | video
Jordan: Biden Must Focus on US Oil, Not 'Beg' | video
Fitzgerald: Biden Must 'Proceed Cautiously' in Mideast | video
More Newsmax TV
Newsfront
Former Trump Adviser Navarro Declines to Accept Plea Offer, Prosecutor Says
Peter Navarro, a former adviser to then-President Donald Trump, declined an offer by the government to plead guilty to a contempt of Congress charge, the lead federal prosecutor in the case told a judge on Friday.Last month, Navarro pleaded not guilty to two misdemeanor…… [Full Story]
Trump Reschedules Arizona Rally, Citing Ivana's Death
Trump Reschedules Arizona Rally, Citing Ivana's Death
President Donald Trump has postponed his Arizona rally for a week [Full Story]
Video Report: Housing Market Confidence Down Sharply as Prices Rise
Confidence in the U.S. housing market is down sharply as prices rise [Full Story]
Warren's 'War' on Crisis Centers Shows 'Democrats' Pro-abortion Extremism'
Pro-life advocates say Democrat Sen. Elizabeth Warren's calls to [Full Story] | Platinum Article
Stocks Rise on Wall Street, but Remain Down for the Week
Stocks are broadly higher in afternoon trading on Wall Street Friday [Full Story]
Washington Post Blasts 'Shameful' Biden Fist Bump With MBS
The publisher and CEO of the Washington Post says it was "shameful" [Full Story]
Related
Biden Says He Raised Issue of Khashoggi's Murder
Biden Starts Sensitive Saudi Trip With Fist Bump for Crown Prince
Biden: 'Ground Is Not Ripe' for 'Two States' Peace in Mideast
US, Saudis Announce Package of Agreements During Biden Trip
Progressive Lawmakers Push Biden to Expand Abortion Access
The Congressional Progressive Caucus is pressuring President Joe [Full Story]
Russia's Ukraine Blockade Threatens US Food Prices, Global Supply
American consumers have seen nothing yet when it comes to food [Full Story] | Platinum Article
Abbott, O'Rourke Total Over $52M in Quarterly Donations for Texas Governor's Race
Money will likely be no object for both Texas gubernatorial [Full Story]
Fulton County DA Sends Target Letters to Trump Allies in Georgia Probe
The District Attorney of Fulton County, Georgia, has notified several [Full Story]
Netflix Having Streaming Issues Across All Devices
Netflix Inc. is facing issues streaming on all devices, the company's [Full Story]
House Passes Bill to Protect Right to Travel for Abortion
The U.S. House of Representatives on Friday passed legislation to [Full Story]
School District Limits Trans Athletes to Teams Reflecting Birth Sex
The Hempfield School District in Lancaster County, Pennsylvania [Full Story]
Video Report: Florida Business Owner Sues Biden Administration for Discrimination
On Friday's "National Report," Leonardo Feldman shares details on a [Full Story] | video
Video Report: Italian President Rejects Prime Minister Mario Draghi's Resignation
Italy's President stated that he will not accept the resignation of [Full Story] | video
Democrat Rep. Veronica Escobar: Women 'Disposable' to Republicans
Veronica Escobar, D-Texas, said Republicans want to [Full Story]
Manchin to Reconsider Biden's Climate Plan in September
Joe Manchin, D-W.Va., a key holdout on Democrats' reconciliation [Full Story]
Hillary and Chelsea Clinton Docuseries 'Gutsy' to Premiere in September
Hillary Clinton tweeted that her and daughter Chelsea Clinton's [Full Story]
Tom Brady Slammed After Saying Wealth Is the 'Hardest Thing' About Parenting
Tom Brady is facing backlash after saying that wealth is one of the [Full Story]
House Approves Measure Giving D.C. Mayor Authority to Deploy National Guard
The House passed legislation to give Washington D.C.'s mayor the [Full Story]
Christian Doctors Protected in 3 States If They Decline Medical Procedures
Christian doctors are now protected in three states from lawsuits or [Full Story]
Prosecutor: Former Trump Adviser Peter Navarro Rejects Plea Deal
Peter Navarro, was was an adviser to President Donald Trump, declined [Full Story]
Noem Declines 'Hyperpartisan' South Dakota Public Broadcasting Debate Invite
Kristi Noem, R-S.D., will not participate in the gubernatorial [Full Story]
Ron DeSantis to Open Moms for Liberty National Summit
Florida Gov. Ron DeSantis will attend the Moms for Liberty "Joyful [Full Story]
Colorado Democrats Increasing Government Benefits to Migrants
Democrats in Colorado are making their state a refuge for migrants. [Full Story]
New York Attorney General Delays Trump Depositions After Ivana's Death
New York Attorney General Delays Trump Depositions After Ivana's Death
Former President Donald Trump and two of his children got their [Full Story]
Medical Examiner: Jayland Walker Shot, Grazed 46 Times
Jayland Walker, the 25-year-old Black man killed in a hail of police [Full Story]
Judge in Twitter v. Musk Made Rare Ruling: Ordering a Deal to Close
The judge overseeing Twitter Inc.'s $44 billion lawsuit against Elon [Full Story]
Doctor's Lawyer Defends Steps in 10-Year-Old Girl's Abortion
The lawyer for an Indiana doctor at the center of a political [Full Story]
Cubans, Haitians Creating Migrant Crisis for Florida
Another migrant crisis has developed separate from the southern [Full Story]
Trump on 2024 Run: 'I've Already Made That Decision'
Former President Donald Trump told New York magazine he had made his [Full Story]
More Newsfront
Finance
Soaring Prices Begin to Wear on Americans
S. households are in a more comfortable financial position than before the pandemic but surging inflation has started to erode those gains, stirring a sense of insecurity and anger about price increases…. [Full Story]
Oil Rises 2%, as No Immediate Saudi Output Boost Expected
E-cigarette Maker Juul Seeks New Financing
As Dollar Roars Higher, Few Dare to Stand in Its Way
BlackRock Misses Profit Estimates, Pulls Back Hiring Execs
More Finance
Health
Be Aware of These Signs of Heat Exhaustion and Heatstroke
With record temps soaring around the world, Google searches for the symptoms of heat exhaustion surged 2,750% higher in the past week. While heat exhaustion is not as serious – or as potentially deadly – as heatstroke, it still needs to be immediately addressed before it…… [Full Story]
8 Vegetables That Are Healthier Cooked
CDC Warns of Dangerous Virus Infecting Babies in Multiple States
Beneficial Bacteria May Be Key to Battling UTIs
America's 988 Suicide and Crisis Lifeline Launches Saturday
MHProNews has pioneered in our profession several reporting elements that keep our regular and attentive readers as arguably the best informed in the manufactured housing industry. Among the items shared after 'every business day' (when markets are open) is our left-right headline recap summary. At a glance in two to three minutes, key 'market moving' news items are covered from left-of-center CNN Business and right-of-center Newsmax. "We Provide, You Decide." © Additionally, MHProNews provides expert commentary and analysis on the issues that others can't or won't cover that help explain why manufactured housing has been underperforming during the Berkshire era while an affordable housing crisis and hundreds of thousands of homeless in America rages on. These are "Industry News, Tips, and Views Pros Can Use" © features and others made and kept us the runaway #1 in manufactured housing trade publisher for a dozen years and counting.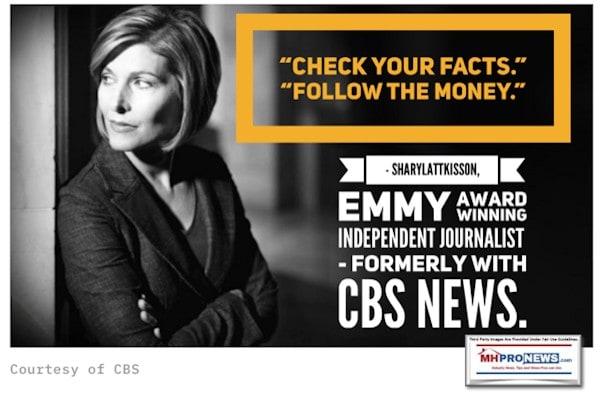 Manufactured Housing Industry Investments Connected Equities Closing Tickers
Some of these firms invest in manufactured housing, or are otherwise connected, but may do other forms of investing or business activities too.
NOTE: The chart below includes the Canadian stock, ECN, which purchased Triad Financial Services, a manufactured home industry lender
NOTE: Drew changed its name and trading symbol at the end of 2016 to Lippert (LCII).
NOTE: Deer Valley was largely taken private, say company insiders in a message to MHProNews on 12.15.2020, but there are still some outstanding shares of  the stock from the days when it was a publicly traded firm.  Thus, there is still periodic activity on DVLY.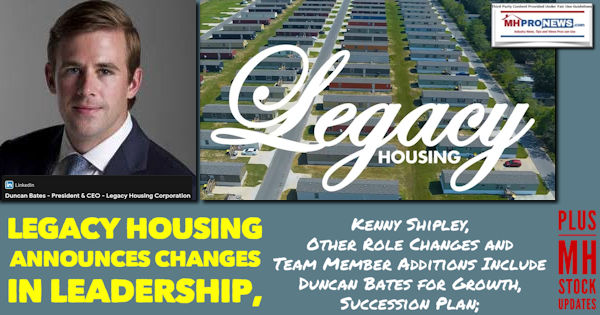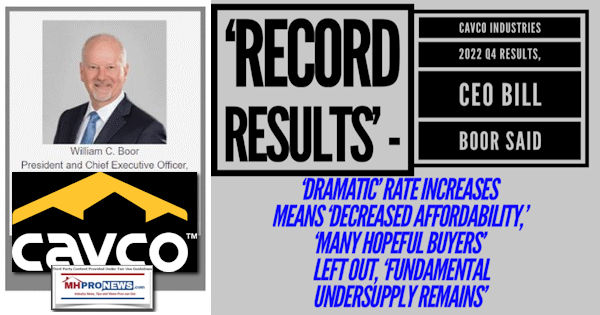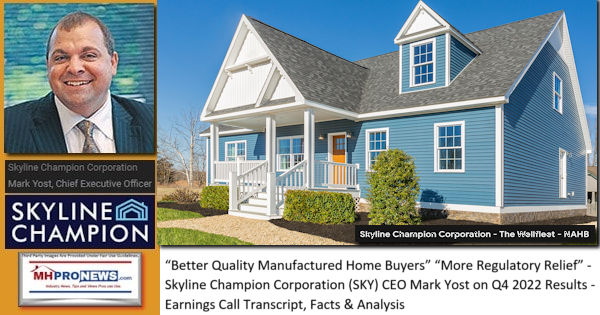 Manufactured Home Communities (a.k.a. 'Mobile Home Parks' – SIC) – Exploring UMH Properties; Fellow Manufactured Housing Institute Member Yes! Communities Suits and Settlements; plus MH Markets Updates
'Announcing!' 'Manufactured Community Owners' Association of America' 'Finally Bringing Fight To Manufactured Home Community Sector of the Industry' – plus Sunday Weekly Manufactured Housing Headlines Review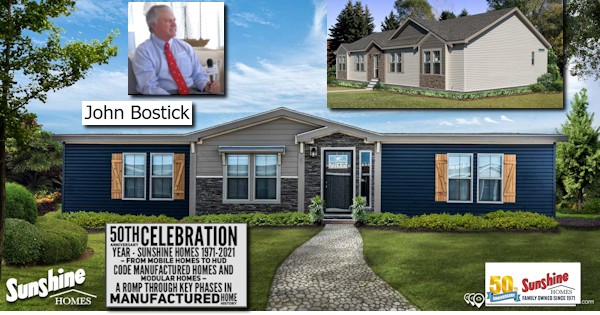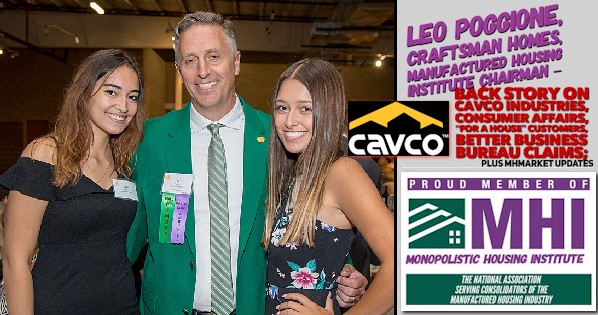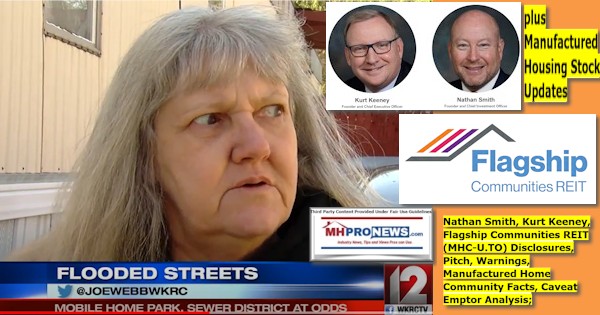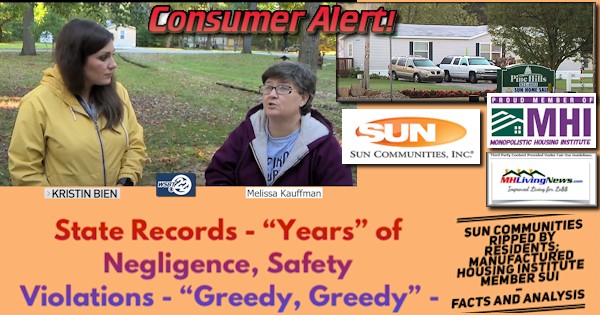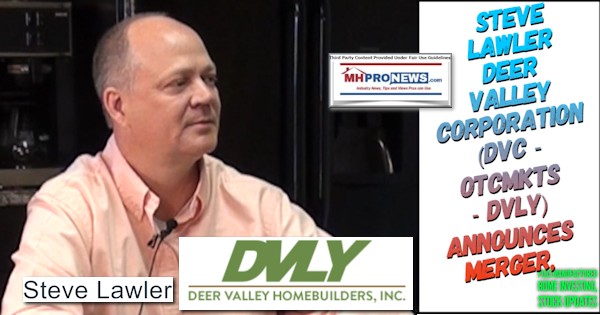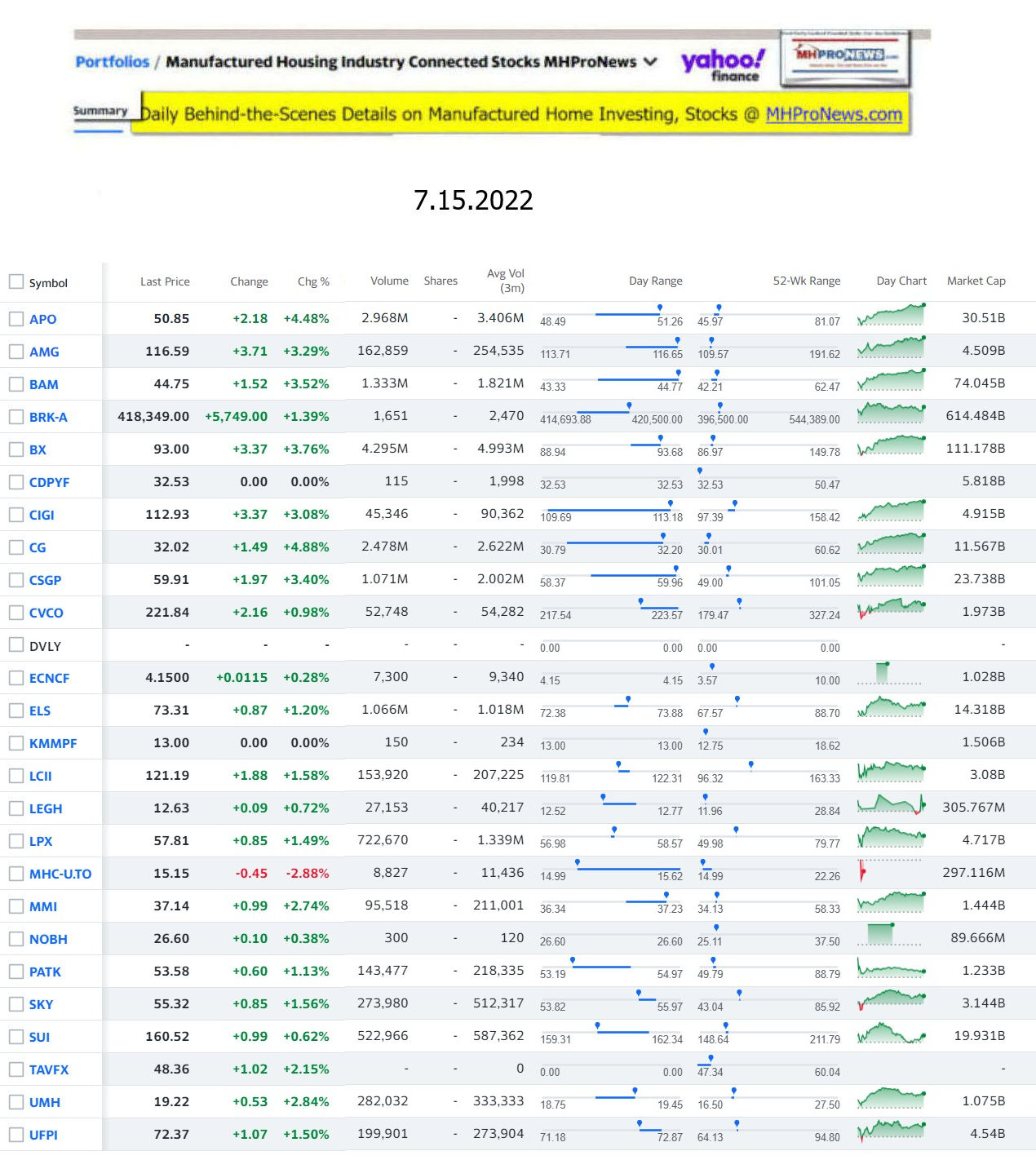 2022

…

Berkshire Hathaway is the parent company to Clayton Homes, 21st Mortgage, Vanderbilt Mortgage and other factory-built housing industry suppliers.


·

LCI Industries, Patrick, UFPI, and LP each are suppliers to the manufactured housing industry, among others.




·

AMG, CG, and TAVFX have investments in manufactured housing related businesses.

For

insights from third-parties and clients about our publisher

, click here.


Enjoy these 'blast from the past' comments.

MHProNews. MHProNews – previously a.k.a. MHMSM.com – has celebrated our 11th year of publishing and have completed over a dozen years of serving the industry as the runaway most-read trade media.
Sample Kudos over the years…
It is now 12+ years and counting…
Learn more about our evolutionary journey as the industry's leading trade media, at the report linked below.
· For expert manufactured housing business development or other professional services, click here.
· To sign up in seconds for our industry leading emailed headline news updates, click here.

Disclosure. MHProNews holds no positions in the stocks in this report.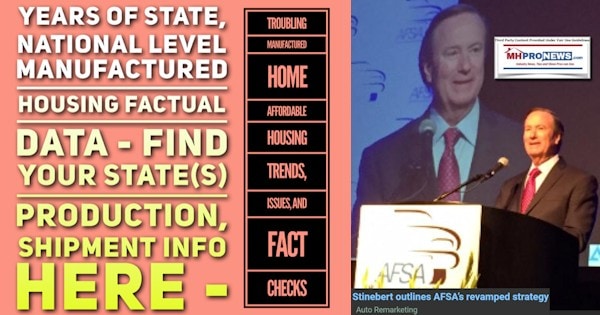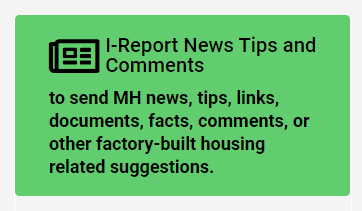 That's a wrap on this installment of "News Through the Lens of Manufactured Homes and Factory-Built Housing" © where "We Provide, You Decide." © (Affordable housing, manufactured homes, stock, investing, data, metrics, reports, fact-checks, analysis, and commentary. Third-party images or content are provided under fair use guidelines for media.) (See Related Reports, further below. Text/image boxes often are hot-linked to other reports that can be access by clicking on them.)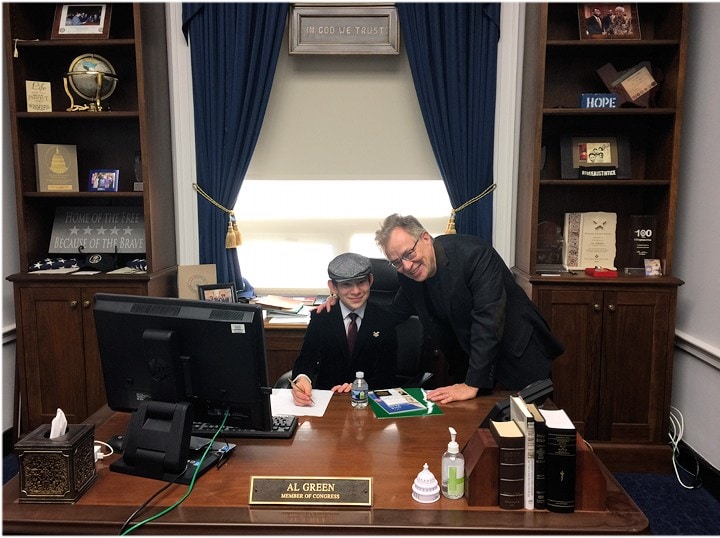 By L.A. "Tony" Kovach – for MHProNews.
Tony earned a journalism scholarship along with numerous awards in history. There have been several awards and honors and also recognition in manufactured housing. For example, he earned the prestigious Lottinville Award in history from the University of Oklahoma, where he studied history and business management. He's a managing member and co-founder of LifeStyle Factory Homes, LLC, the parent company to MHProNews, and MHLivingNews.com. This article reflects the LLC's and/or the writer's position and may or may not reflect the views of sponsors or supporters.