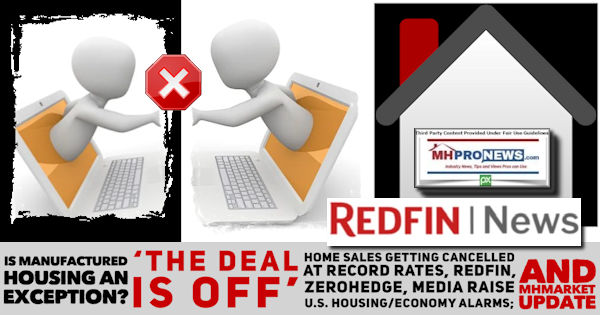 Redfin recently reported with the ZeroHedge financial/news site and others amplifying the rising numbers of cancelled housing sales recently. So, it is not only the Texas Manufactured Housing Association (TMHA), but also the Texas A&M Real Estate Research Center (TERERC) that noted lower consumer traffic on manufactured home street retail centers. Manufactured Housing Institute (MHI) member brands such as Skyline Champion (SKY) or Cavco Industries (CVCO), as noted in reports by MHProNews linked below, have made similar observations, and they are 'national' brands. Restated, this stated drop at retail in manufactured housing is apparently part of a broader national housing trend. That said, and prior to diving into insights from Redfin's data-driven 7.11.2022 media release, MHProNews will remind readers that for now, the latest facts reflect that overall manufactured housing production continues to rise. So, there are counter-indicators, which will also be explored via additional information provided herein below.
Following the facts and statements from Redfin, there will be additional information from others in media, plus more MHProNews analysis, related reports, and commentary.
https://www.redfin.com/news/home-purchases-fall-through-2022/
The Deal Is Off: Home Sales Are Getting Canceled at the Highest Rate Since the Start of the Pandemic
July 11, 2022 by Lily Katz and Ben Walzer
Some homebuyers are backing out of deals as a slowing housing market gives them more room to negotiate. Others are being forced to renege on contracts because higher mortgage rates mean some homes are no longer affordable.
Nationwide, roughly 60,000 home-purchase agreements fell through in June, equal to 14.9% of homes that went under contract that month. That's the highest percentage on record with the exception of March and April 2020, when the housing market all but ground to a halt due to the onset of the coronavirus pandemic. It compares with 12.7% a month earlier and 11.2% a year earlier.
This is according to a Redfin analysis of MLS data going back through 2017. Please note that homes that fell out of contract during a given month didn't necessarily go under contract the same month. For example, a home that fell out of contract in June could have gone under contract in May.
"The slowdown in housing-market competition is giving homebuyers room to negotiate, which is one reason more of them are backing out of deals," said Redfin Deputy Chief Economist Taylor Marr. "Buyers are increasingly keeping rather than waiving inspection and appraisal contingencies. That gives them the flexibility to call the deal off if issues arise during the homebuying process."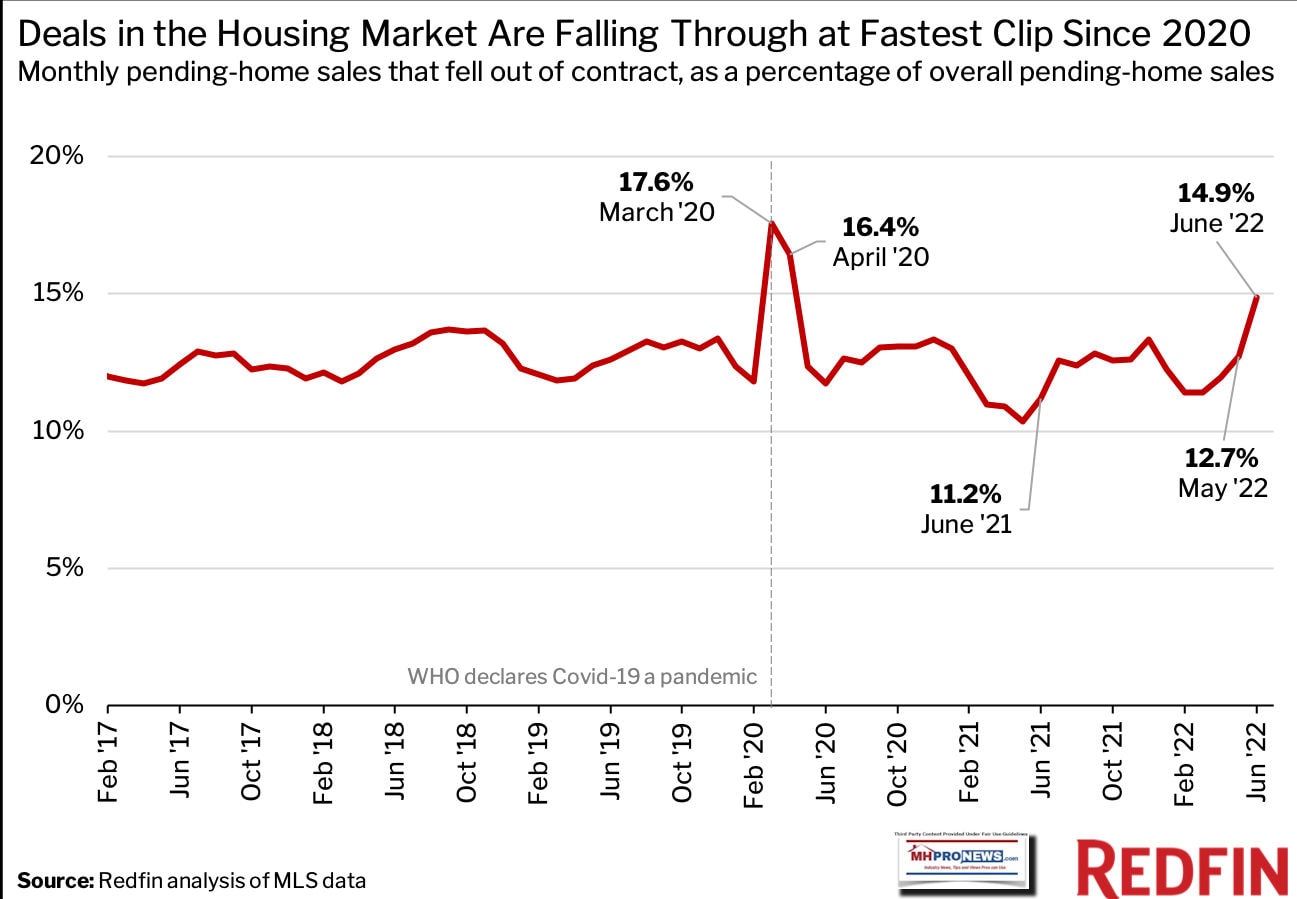 Marr continued: "Rising mortgage rates are also forcing some buyers to cancel home purchases. If rates were at 5% when you made an offer, but reached 5.8% by the time the deal was set to close, you may no longer be able to afford that home or you may no longer qualify for a loan."
The housing market has cooled in recent weeks as the Federal Reserve has boosted interest rates in an effort to quell inflation. That has given house hunters more freedom to seek concessions from sellers, but higher rates also make housing less affordable. Buyers did get a reprieve this past week, when the average 30-year fixed mortgage rate fell to 5.3% in the largest one-week drop since 2008.
"When mortgage rates shot up to almost 6% in June, we saw a number of buyers back out of deals," said Lindsay Garcia, a Redfin real estate agent in Miami. "Some had to bow out because they could no longer get a loan due to the jump in rates. Buyers are also more skittish than usual due to economic uncertainty."
Metro-Level Summary: June 2022
The table below measures pending sales that fell out of contract as a percentage of overall pending sales, and is sorted from highest to lowest. A metro must have had at least 1,000 pending-home sales in June 2022 to be included.


##
Additional Information with more MHProNews Analysis and Commentary
Beyond what is noted above there are these other examples of recent reports
ZeroHedge said on 7.12.2022: "This Recession Is Looking Like A Depression": Housing Market Craters As Sales Get Canceled At The Highest Rate On Record." They cited Redfin and others.
MarketWatch said on 7.10.2022: 'Fewer signed contracts, fewer bidding wars': A slowdown in Manhattan real estate may be a grim warning for the U.S. housing market.
MarketWatch said on 7.11.2022:
"The first half of 2022 was a catastrophe for home buyers. Skyrocketing mortgage rates and home prices made homeownership unaffordable for millions of renters. At the year's midpoint, the real-estate landscape remains steeply tilted against home buyers. But the terrain may become less hostile to buyers in months to come." They added: "Mortgage rates climbed faster in the first half of 2022 than anytime since 1981. The 30-year fixed-rate mortgage averaged 3.06% in December and 5.66% in June. Mortgages went up in response to rising prices and the Federal Reserve's policy of trying to control inflation by raising interest rates.
Meanwhile, home prices shot into the stratosphere. The median price of a resold home was $407,600 in May, a 14.8% increase over 12 months earlier, according to the National Association of Realtors.
In the second half of the year, forecasters expect the median existing home price to drop but stay within striking distance of $400,000. The Fed is expected to keep hiking rates, exerting continuous upward pressure on mortgage rates."
Next from Nerd Wallet via MSN: "The first half of 2022 was a catastrophe for home buyers. Skyrocketing mortgage rates and home prices made homeownership unaffordable for millions of renters. At the year's midpoint, the real-estate landscape remains steeply tilted against home buyers. But the terrain may become less hostile to buyers in months to come." They added: "Mortgage rates climbed faster in the first half of 2022 than anytime since 1981. The 30-year fixed-rate mortgage averaged 3.06% in December and 5.66% in June. Mortgages went up in response to rising prices and the Federal Reserve's policy of trying to control inflation by raising interest rates.
Meanwhile, home prices shot into the stratosphere. The median price of a resold home was $407,600 in May, a 14.8% increase over 12 months earlier, according to the National Association of Realtors (NAR).
In the second half of the year, forecasters expect the median existing home price to drop but stay within striking distance of $400,000. The Fed is expected to keep hiking rates, exerting continuous upward pressure on mortgage rates."
Fortune, which has periodically cited the American Enterprise Institute (AEI) Housing Center research that has been cited MHProNews for some years, said on 7.8.2022 noted the following: "The Fed's housing market 'reset' has us in a housing correction. Here's what to expect next"
"As the Pandemic Housing Boom raged along, it pushed up prices across the economy. Higher home prices pushed up rents. Elevated homebuilding levels—which hit a 15-year high during the pandemic—put upward price pressure on everything from windows to lumber while also adding stress to an already stressed global supply chain. Not to mention, cash flowed into the economy from homeowners who tapped into that record home equity." That also said: "The Federal Reserve wasn't a fan."
…
"Across the country, the U.S. housing market is slowing. Mortgage applications are down 17% on a year-over-year basis, according to the Mortgage Bankers Association. New home sales and existing home sales are falling sharply. Homebuilding has slowed. And more home sellers are slashing their list price."
"Across the nation, the Pandemic Housing Boom saw home prices become detached from underlying economic fundamentals. That detachment has been even more pronounced in markets across the Southwest, Mountain West, and West Coast. Now that mortgage rates are above 5%, buyers in those "overvalued" markets are feeling particularly squeezed. Some would-be buyers are choosing to remain on the sidelines. Others simply can't afford a mortgage at a 5% rate."
…
"For months, Moody's Analytics chief economist Mark Zandi has been calling this slowing a "housing correction." He doesn't see it stopping this year. Through the summer, he expects home sales to continue falling. By this time next year, Zandi expects year-over-year home price growth to slow to 0%. That'd be quite the deceleration considering that the latest reading sits at 20.4%."
…
"Moody's Analytics predicts U.S. home prices would fall by 5% while significantly "overvalued" markets, like Charlotte and Tampa, would see home prices fall by 15% to 20%"
Newsweek on 7.8.2022 said: Will Housing Market Downturn Be as Devastating as 2008 Crash?
Among the pull quotes: "Jerry Howard, CEO of the National Association of Home Builders, offered a similar analysis as Fairweather. He does not believe house values will plummet, or that the entire financial system will melt down.
"You'll see a slowdown, and with that will probably come a certain amount of price decline," he said. Price declines could be "offset" by increased costs of capital, he added. "It's going to be a different animal than what we went through in 2008.""
The Newsweek report stated without question an odd claim that: "America's facing a significant housing shortage, with conservative estimates putting the shortage around 1 million units while other estimates believe it's closer to 3 million." That is odd because it was not so long ago that the National Association of Realtors asserted the national housing shortage at more than double the higher of those figures, at well over 8 million units. There seems to be no intellectual curiosity, or even acknowledgement by many in media, that there has been far larger claims of the number of housing units the U.S. needed just a few years ago.  Given that an NAR contracted RCG as the research firm which revealed there has been a deficit in American housing production through most of the 21st century. There is no known serious source that explains the large discrepancy.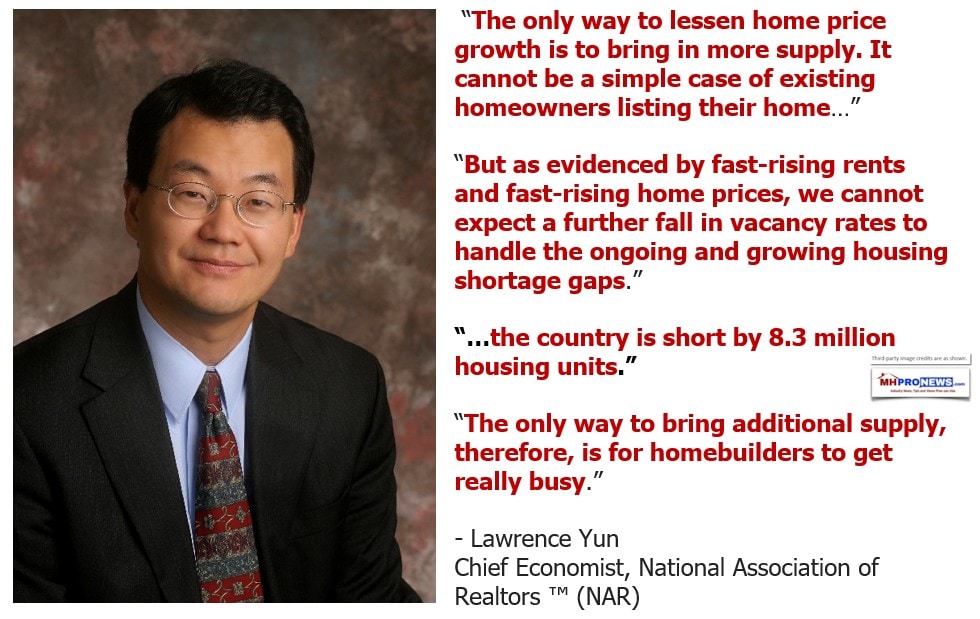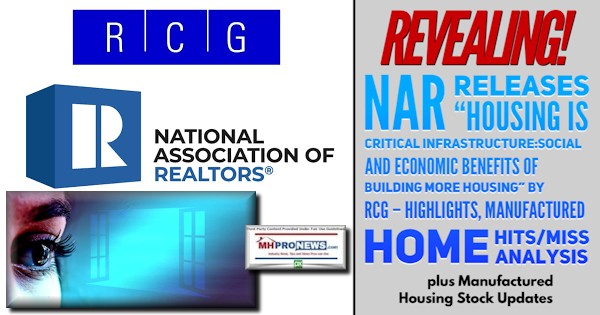 More recently, Freddie Mac said the shortage was close to 4 million units, but that too appears too low based on other data, such as those noted above.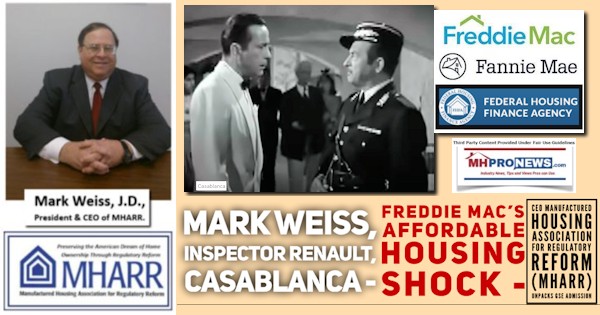 While perhaps another 2+ million people have poured over the leaky southern border since Biden took office an undid the "remain in Mexico" and essentially resumed Obama-Biden era "catch and release" policies for the detention of undocumented migrants.  Comparing facts and statements from a range of sources in recent years suggests the problem should be worse, so how is it that Newsweek came up with an estimated 1 to 3 million housing units needed, when housing hasn't kept pace for years and the 'gap' was much bigger before?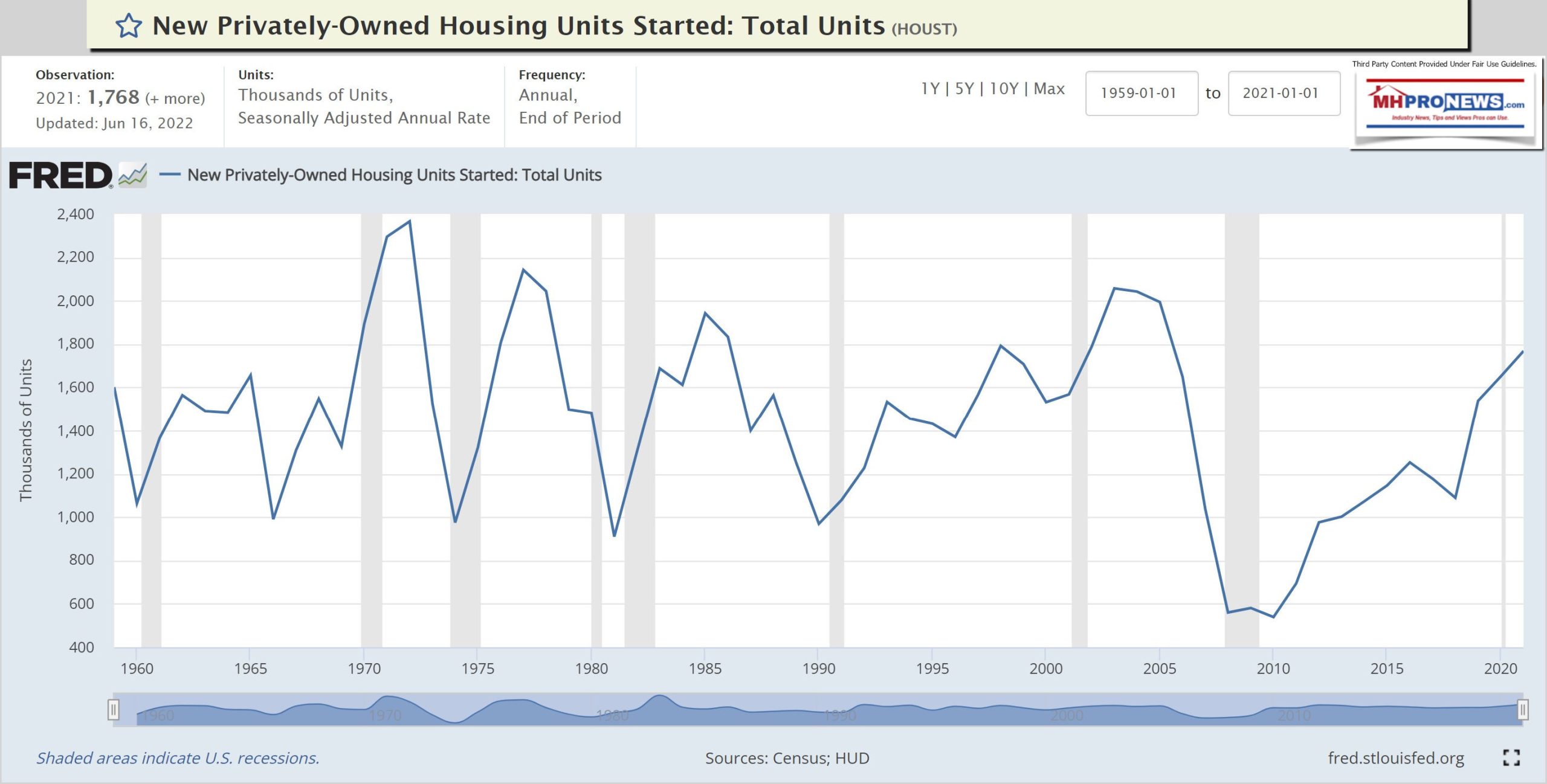 As the graphic above reflects, housing starts in the U.S. were operating at a faster pace at points in the 1970s and 1980s than they have in recent years. Note that despite years of HUD and other housing subsidies and 'home ownership programs' the overall rate of home ownership in the U.S. is lower now than in many prior years. For additional insights, see the related reports, linked further below.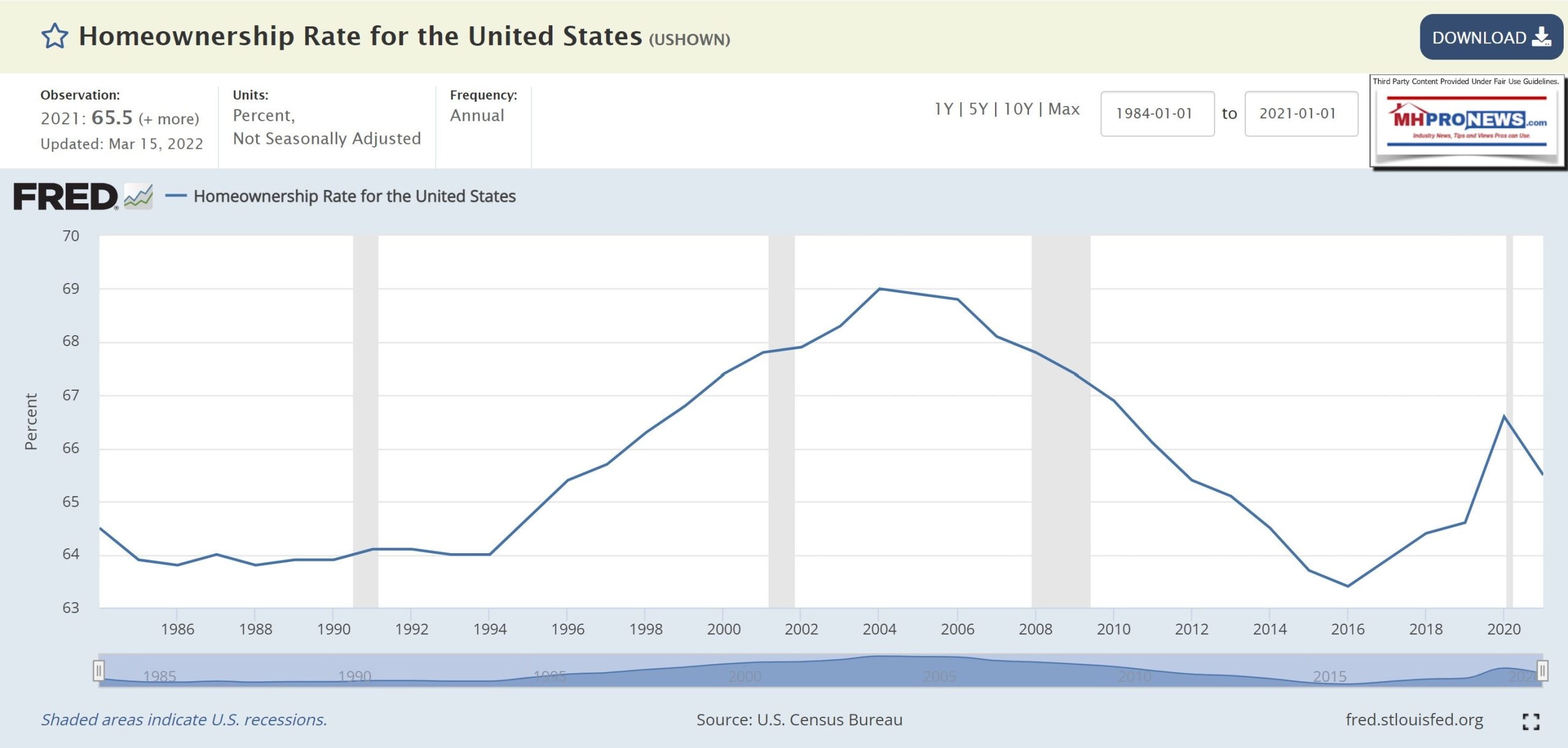 Related
State-by-State, Regional, National Manufactured Housing Data for Production, Shipments for May 2022, Compare Manufactured Home to Conventional Housing, Other Research Reports; and MHStock Updates
NAR or NAHB vs. Manufactured Housing Institute – Latest Housing Data Demonstrates, Say MHI Critics, Superior NAR-NAHB Reports to MHI's, w/MHARR Comparison; plus Sunday Weekly Headline Recap
'Quite Obvious U.S. Economy Slowing,' TRERC Research Economist Harold Hunt, Ph.D. Manufactured Housing Demand in #1 Texas Slips, Slowdown in 2nd Half of 2022 Expected; plus, MHStocks Updates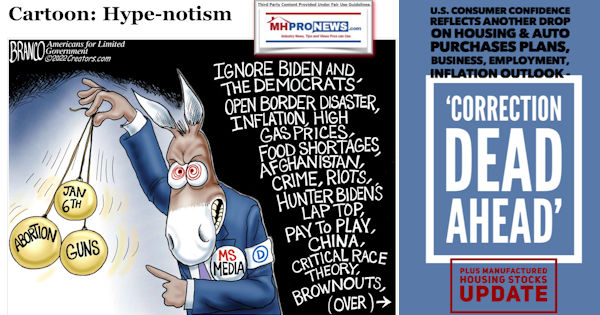 Manufactured Housing Institute 'Response' to Explosive Allegations by Manufactured Home Industry Insider – Exclusive Facts & Analysis Includes MHI, Other Sources; plus MHMarket Update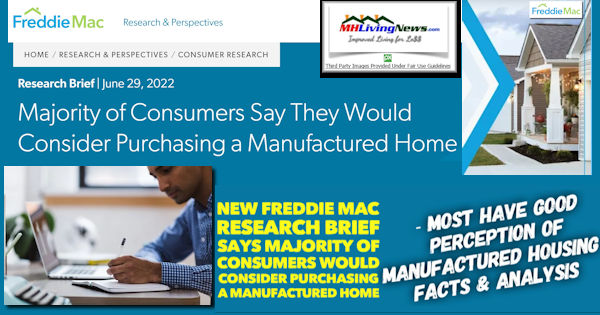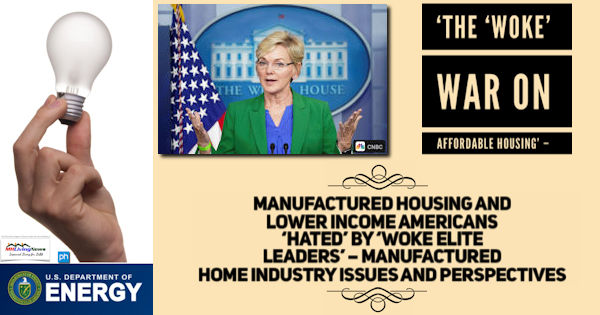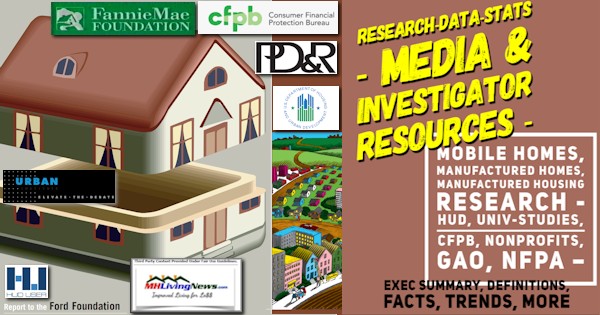 Next up is our daily business news recap of yesterday evening's market report, related left-right headlines, and manufactured housing connected equities.
The Business Daily Manufactured Home Industry Connected Stock Market Updates.  Plus, Market Moving Left leaning CNN and Right-leaning (Newsmax) Headlines Snapshot. While the layout of this daily business report has been evolving over time, several elements of the basic concepts used previously are still the same. For instance. The headlines that follow below can be reviewed at a glance to save time while providing insights across the left-right media divide. Additionally, those headlines often provide clues as to possible 'market-moving' news items.
Market Indicator Closing Summaries – Yahoo Finance Closing Tickers on MHProNews…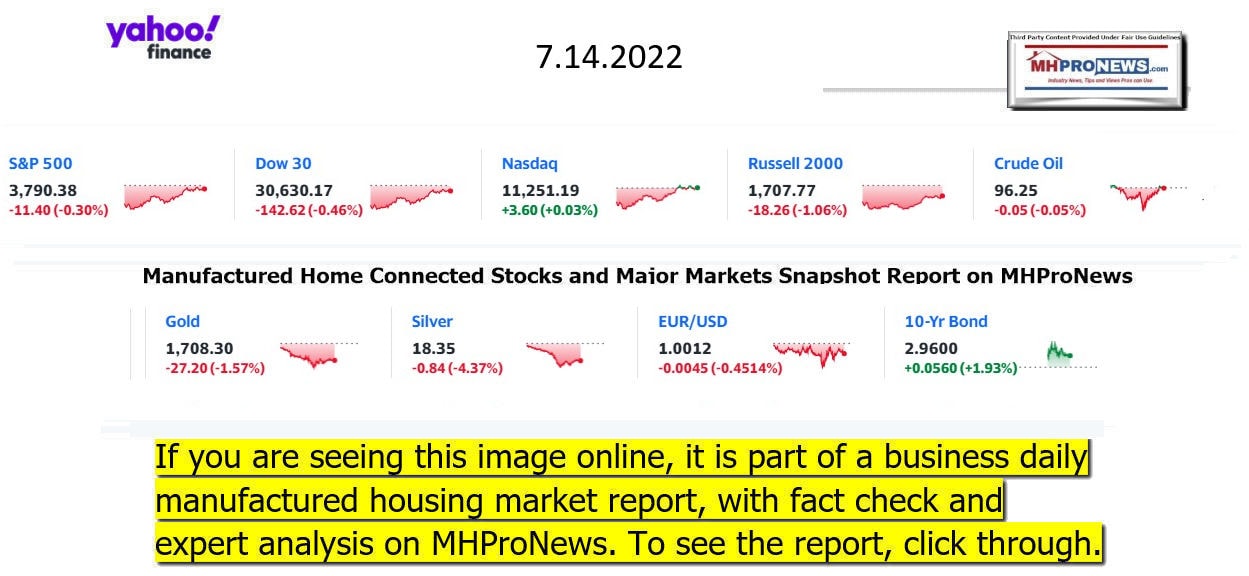 Headlines from left-of-center CNN Business – from the evening of 7.14.2022
Bad news from JP Morgan
JP Morgan CEO Jamie Dimon looks on during the inauguration of the new French headquarters of US JP Morgan bank on June 29, 2021 in Paris.
Jamie Dimon battens down the hatches for a recession as the bank posts a 28% dip in profits
A truly massive interest rate hike is now on the table
LIVE UPDATES Dow tumbles as recession fears grip investors
Biggest pay raises in 15 years are on tap for 2023. It won't make up for inflation
Mortgage rates rise to 5.5% as volatility continues
The market meltdown threatening pensions for millions of Americans
Average rent in Manhattan jumps to a record $5,000 a month
Stamps are more expensive now. Here's how much more you'll pay
What can Biden actually do about inflation? History is a guide
Chinese homebuyers refuse to pay mortgages on unfinished apartments
Pepsi is making big money on smaller portions
Exclusive: Wordle is being turned into a board game
SEC asks Elon Musk more questions about his Twitter deal
Here are the highlights from Twitter's lawsuit against Musk
This AI image generator lets you type in words and get weird pictures back
Tesla's head of AI, a big backer of 'full self driving,' exits the company
Airport workers stand next to lines of passenger luggage arranged outside Terminal 2 at Heathrow Airport in London, Britain, June 19, 2022.
1,000 bags. Zero passengers. Delta flight from Heathrow latest sign of air travel hell
The Bayerische Motoren Werke AG (BMW) badge sits on a BMW 220d vehicle on display at the company's driving center in Incheon, South Korea, on Saturday, Aug. 30, 2014. BMW, the world's biggest manufacturer of luxury autos, is introducing 16 new or refreshed models this year to win customers and fend off efforts by Audi AG and Daimler AG's Mercedes-Benz brand to take the global premium-car sales lead by 2020.
Why BMW is offering heated seats on a monthly subscription
These new emojis may soon be coming to your smartphone
SOCIAL MEDIA
TikTok announces new ways to filter out 'potentially problematic' videos
Twitter sues Musk to force him to complete acquisition
Meta slashes hiring plans, girds for headwinds
Instagram tests new tools for age verification
Twitter launches legal challenge in India over orders to block content
CRYPTO
The FBI on Thursday added Dr. Ruja Ignatova, the self-proclaimed "Cryptoqueen" to its list of Ten Most Wanted fugitives, and is offering a $100,000 reward for information leading to her arrest.
'Cryptoqueen' Ruja Ignatova added to FBI most-wanted list
EU agrees rules to tame 'Wild West' crypto market
RadioShack's NSFW Twitter account, explained
Hackers steal millions from California cryptocurrency firm
Crypto is crashing but the tech behind it could save luxury brands billions
Headlines from right-of-center Newsmax 7.14.2022
Donald Trump Announces His First Wife, Ivana, Has Died
Texas Sues Over Federal Rules Requiring Life-Saving Abortions
Pro-life protesters stand near the gate of the Texas state capitol in Austin at a protest in May. Thousands of protesters came out in response to a new bill outlawing abortions after a fetal heartbeat is detected. (Getty Images)
Russian Invasion of Ukraine
Ukraine Condemns Russia Strike That Killed 23 in 'Ordinary, Peaceful' City
Russia Says It Downed Ukrainian Jets, Destroyed US-Supplied Weapons in Eastern Ukraine
Macron: Turn Out the Lights, Brace for Russian Gas Cutoff
Nations Discuss Coordinating Ukraine war Crimes Probes
Ukraine: Russian Missile Strike Kills 12 South of Kyiv
Yellen: Ukraine War 'Greatest Challenge' to Global Economy
Russian-Backed Donetsk Spokesman: Foreign POWs Should Be Shot
More Russian Invasion of Ukraine
Newsmax TV
AG: Judges Focused on Policy, Not Abortion Law | video
Dick Morris: Biden Mideast Trip a 'Publicity Thing' | video
Hinson: Biden's Saudi Trip for Oil a 'Slap in the Face' to US | video
Andy Harris: Biden's Record Brings Doubt on Iran Nuke Pledge | video
Wittman: Inflation Report Points to 'Looming Recession' | video
Reschenthaler: Jill Biden's 'Taco' Comment Shows Democrats' Bias | video
McCarthy: Dems' Inflation Indifference Causing US Real Harm | video
Jim Jordan: GOP-led Congress Would Investigate COVID Origins, DOJ | video
More Newsmax TV
Newsfront
Donald Trump Announces His First Wife, Ivana, Has Died
Ivana Trump, the first wife of former President Donald Trump, has died.She was the mother of his first three children, Donald Jr., Eric and Ivanka…. [Full Story]
Trump on 2024 Run: 'I've Already Made That Decision'
Former President Donald Trump told New York magazine he had made his [Full Story]
Rory McIlroy Going Low Was The Least Notable Part of His Crazy Day in Scotland
Golfer Rory McIlroy had a surreal day at The Open Championship on [Full Story]
Lamon, Masters Slug It Out at Newsmax Arizona Debate
Homing in on securing the border, fighting crime, and flipping the [Full Story] | video
House Republicans Demand DOJ Release Jan. 6 Footage
House Republicans on Thursday sent a letter to Attorney General [Full Story]
Why Are Governments Turning on Farmers and Vice Versa?
Each year, 9 million people, the population of New York City, die [Full Story] | Platinum Article
Italy's President Rejects PM Draghi's Resignation
The Italian head of state on Thursday rejected the resignation of [Full Story]
America's Military Has 'Woke' Leadership, Recruiting Crises
The U.S. military has been devastated by Obama-era downsizing and the [Full Story] | Platinum Article
Texas Sues Biden Administration on Abortion Guidance
The state of Texas on Thursday filed a lawsuit challenging guidance [Full Story]
Ukraine Condemns Russia Strike That Killed 23 in 'Ordinary, Peaceful' City
Russian missiles struck the Ukrainian city of Vinnytsia far behind [Full Story]
Father of Parkland Shooting Victim Sends 52 Buses to Cruz's Home
Manuel Oliver, the father of a Parkland shooting victim who has used [Full Story]
Video Report: Euro Reaches Parity With Dollar for First Time in Two Decades
The Euro has reached parity with the U.S. dollar for the first time [Full Story] | video
Lankford Blocks Democrats' Bid to Unanimously Protect Travel for Abortion
James Lankford, R-Okla., blocked a Democratic Party request [Full Story]
Russian Basketball Boss Defends Brittney Griner in Drugs Trial
A Russian basketball club director gave evidence in support of U.S. [Full Story]
Video Report: Panamanians Protest High Prices, Inflation, Corruption
Panamanians have taken to the streets to protest high fuel prices, [Full Story] | video
Lawmakers Ask USDA for Update on Drug Smuggling in Food Imports
A bipartisan group of lawmakers is asking the Agriculture Department [Full Story]
Illinois AG Warns of Scammers Targeting Survivors of Highland Park Shooting
Illinois Attorney General Kwame Raoul on Wednesday warned of scammers [Full Story]
State-backed Hackers Impersonate Journalists to Access Info
Government-sponsored hackers from China, Turkey, Iran and North Korea [Full Story]
As Monkeypox Cases Climb Demand for Vaccine Outweighs Supply
As monkeypox cases continue to climb worldwide, demands for vaccines [Full Story]
GOP to Help Immigrants Prepare for Naturalization Test
The Republican Party will begin holding classes to help immigrants [Full Story]
Judge Again Denies Request to Delay Bannon Contempt Trial
A federal judge on Thursday again declined to delay the upcoming [Full Story]
Video Report: New San Francisco DA Pushes Pro-Police Policy After City Recalls Far-Left DA
San Francisco's new District Attorney Brooke Jenkins pushes to give [Full Story] | video
Investigation Launched Into Mo Farah's Trafficking Claims
An investigation into four-time Olympic champion Mo Farahs claims [Full Story]
Twitter Suffers Worldwide Outage
Twitter appeared to be returning for some users after experiencing an [Full Story]
Russian-Backed Donetsk Spokesman: Foreign POWs Should Be Shot
Foreigners captured in Ukraine likely will be killed, a Donetsk [Full Story]
Gallup Poll: Republicans' Confidence in Public Schools Plunges
Just 14% of Republicans say they have a great deal or quite a lot of [Full Story]
Wholesale Inflation Surges to 11.3 Percent
Inflation at the wholesale level climbed 11.3% in June compared with [Full Story]
Van Gogh Self-Portrait Found Hidden Behind Another Painting
A previously unknown self-portrait of Vincent Van Gogh has been [Full Story]
AOC Harassed, Called 'Big Booty Latina' Outside Capitol
A video has gone viral showing Rep. Alexandria Ocasio-Cortez, D-N.Y., [Full Story]
Lower-Cost US Cities Drove Pandemic Wage Gains: ADP
Big wage gains for lower-paid U.S. workers, a hallmark of the [Full Story]
Kevin Spacey Pleads Not Guilty to UK Sexual Assault Charges
Oscar-winning actor Kevin Spacey pleaded not guilty on Thursday to [Full Story]
Finance
GOP Threatens Legal Fight If SEC Doesn't Drop Proposed Climate Rule
Twenty-four Republican attorneys general are warning the Securities and Exchange Commission it faces a legal battle over a proposed rule for climate-related disclosures, the Washington Examiner reported…. [Full Story]
Video Report: Starbucks and 7-Eleven Closings
Facebook Explores 5 Profiles Tied to 1 Account
Watchdog: Trading by Fed's Powell, Clarida Violated No Rules
Central Banks Rapidly Shift Gears to Stem Inflation Tidal Wave
More Finance
Health
Why the Dominant BA.5 COVID Variant is Reinfecting So Many People
5, part of the omicron family, is the latest coronavirus variant to cause widespread waves of infection globally. According to the World Health Organization's most recent report, it was behind 52% of cases sequenced in late June, up from 37% in one week. In the United…… [Full Story]
Researchers Link Common Mouth Bacterium to Alzheimer's Disease
State Abortion Bans Prevent Women's Access to Arthritis, Lupus Drug
Proven Health Benefits of Garlic
WHO to Reconvene Monkeypox Emergency Panel July 21
MHProNews has pioneered in our profession several reporting elements that keep our regular and attentive readers as arguably the best informed in the manufactured housing industry. Among the items shared after 'every business day' (when markets are open) is our left-right headline recap summary. At a glance in two to three minutes, key 'market moving' news items are covered from left-of-center CNN Business and right-of-center Newsmax. "We Provide, You Decide." © Additionally, MHProNews provides expert commentary and analysis on the issues that others can't or won't cover that help explain why manufactured housing has been underperforming during the Berkshire era while an affordable housing crisis and hundreds of thousands of homeless in America rages on. These are "Industry News, Tips, and Views Pros Can Use" © features and others made and kept us the runaway #1 in manufactured housing trade publisher for a dozen years and counting.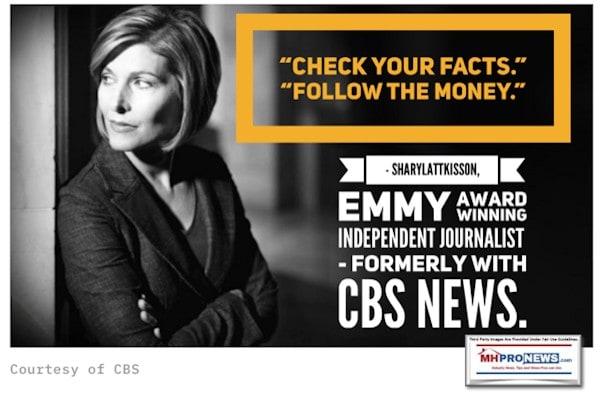 Manufactured Housing Industry Investments Connected Equities Closing Tickers
Some of these firms invest in manufactured housing, or are otherwise connected, but may do other forms of investing or business activities too.
NOTE: The chart below includes the Canadian stock, ECN, which purchased Triad Financial Services, a manufactured home industry lender
NOTE: Drew changed its name and trading symbol at the end of 2016 to Lippert (LCII).
NOTE: Deer Valley was largely taken private, say company insiders in a message to MHProNews on 12.15.2020, but there are still some outstanding shares of  the stock from the days when it was a publicly traded firm.  Thus, there is still periodic activity on DVLY.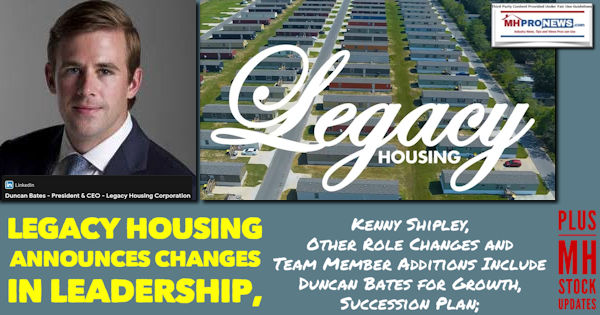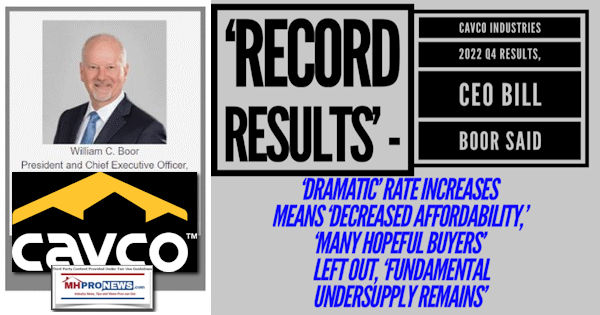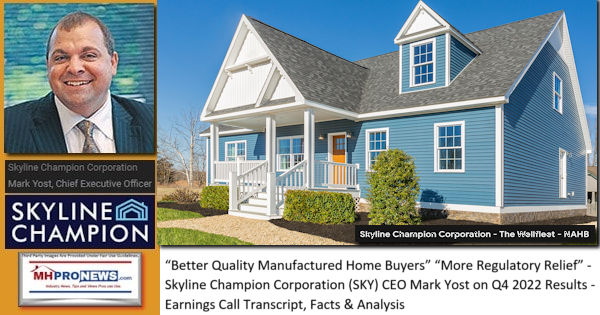 Manufactured Home Communities (a.k.a. 'Mobile Home Parks' – SIC) – Exploring UMH Properties; Fellow Manufactured Housing Institute Member Yes! Communities Suits and Settlements; plus MH Markets Updates
'Announcing!' 'Manufactured Community Owners' Association of America' 'Finally Bringing Fight To Manufactured Home Community Sector of the Industry' – plus Sunday Weekly Manufactured Housing Headlines Review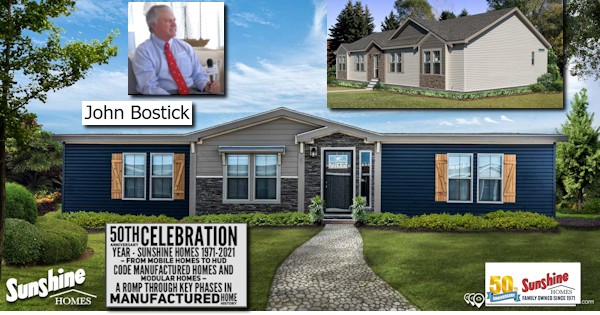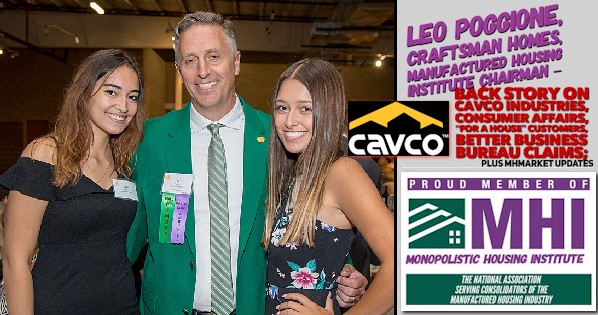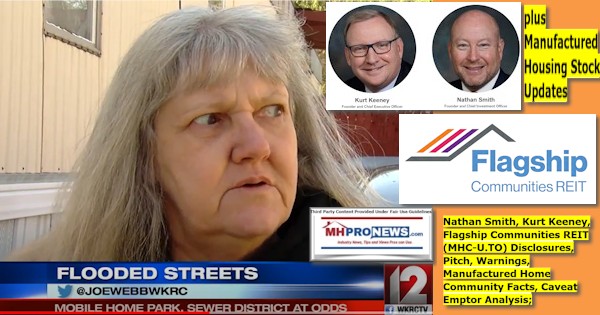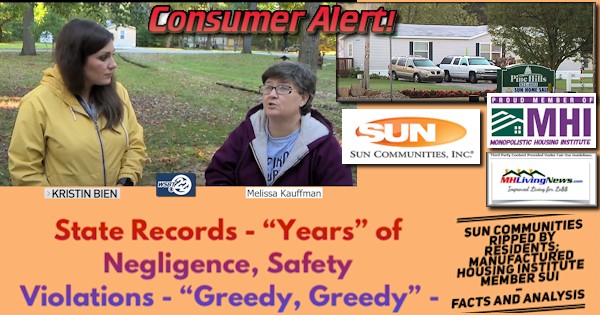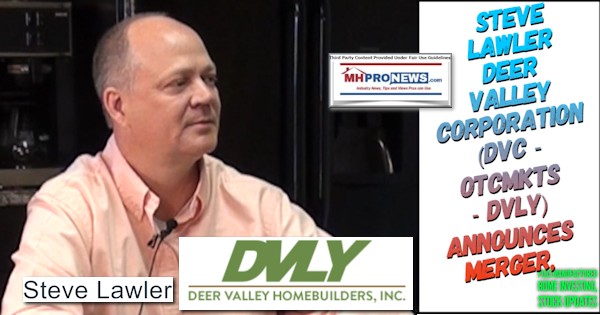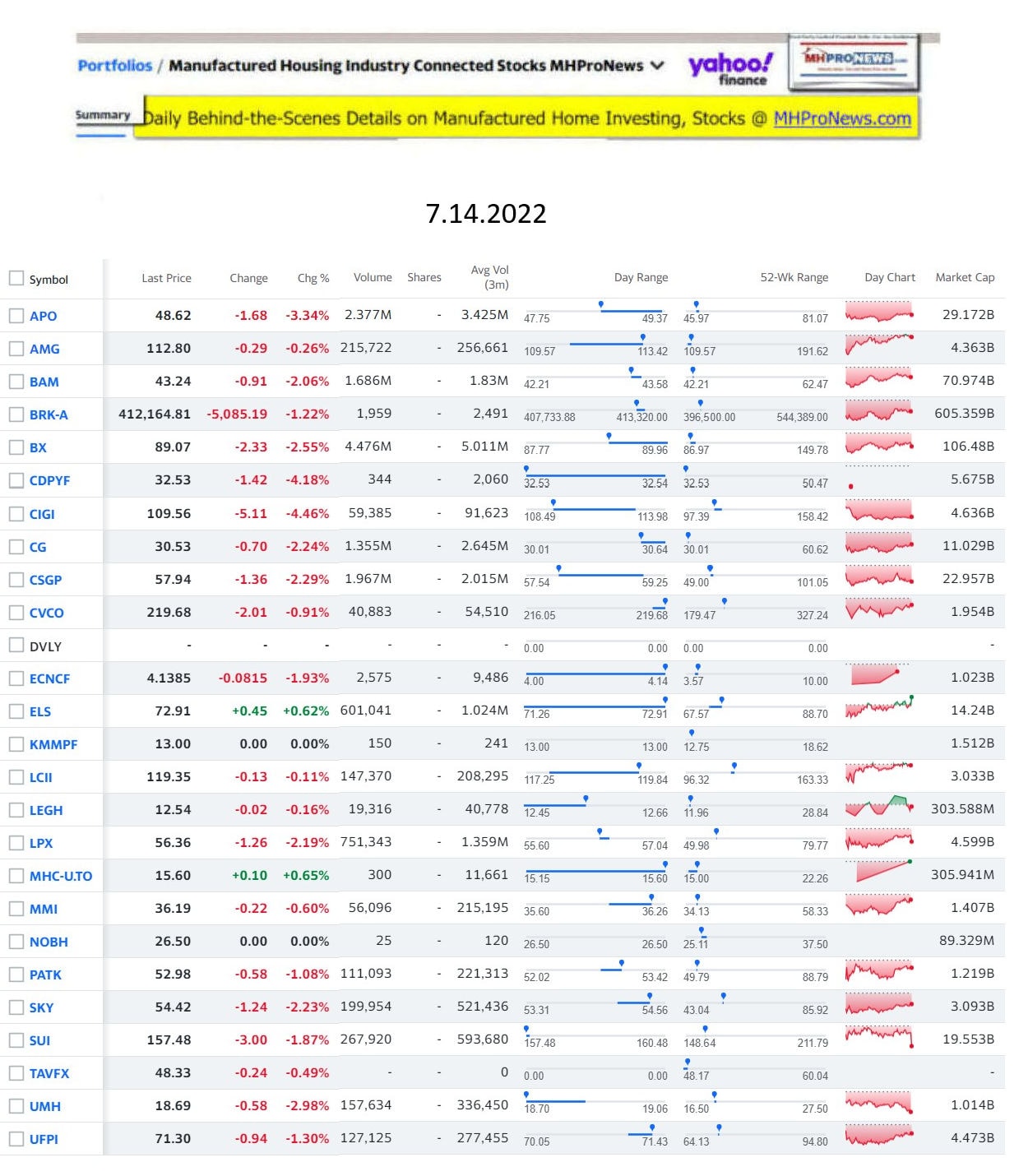 2022

…

Berkshire Hathaway is the parent company to Clayton Homes, 21st Mortgage, Vanderbilt Mortgage and other factory-built housing industry suppliers.


·

LCI Industries, Patrick, UFPI, and LP each are suppliers to the manufactured housing industry, among others.




·

AMG, CG, and TAVFX have investments in manufactured housing related businesses.

For

insights from third-parties and clients about our publisher

, click here.


Enjoy these 'blast from the past' comments.

MHProNews. MHProNews – previously a.k.a. MHMSM.com – has celebrated our 11th year of publishing and have completed over a dozen years of serving the industry as the runaway most-read trade media.
Sample Kudos over the years…
It is now 12+ years and counting…
Learn more about our evolutionary journey as the industry's leading trade media, at the report linked below.
· For expert manufactured housing business development or other professional services, click here.
· To sign up in seconds for our industry leading emailed headline news updates, click here.

Disclosure. MHProNews holds no positions in the stocks in this report.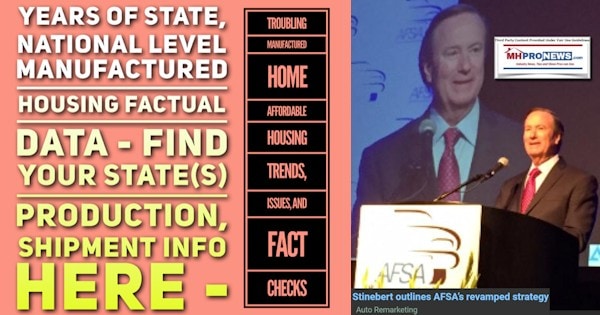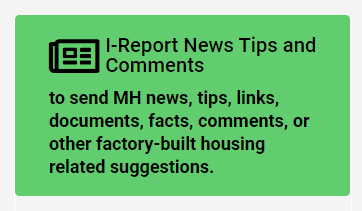 That's a wrap on this installment of "News Through the Lens of Manufactured Homes and Factory-Built Housing" © where "We Provide, You Decide." © (Affordable housing, manufactured homes, stock, investing, data, metrics, reports, fact-checks, analysis, and commentary. Third-party images or content are provided under fair use guidelines for media.) (See Related Reports, further below. Text/image boxes often are hot-linked to other reports that can be access by clicking on them.)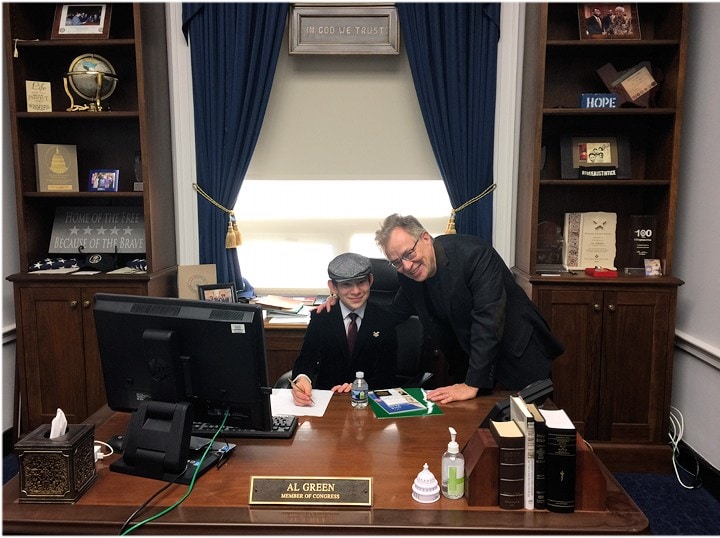 By L.A. "Tony" Kovach – for MHProNews.
Tony earned a journalism scholarship along with numerous awards in history. There have been several awards and honors and also recognition in manufactured housing. For example, he earned the prestigious Lottinville Award in history from the University of Oklahoma, where he studied history and business management. He's a managing member and co-founder of LifeStyle Factory Homes, LLC, the parent company to MHProNews, and MHLivingNews.com. This article reflects the LLC's and/or the writer's position and may or may not reflect the views of sponsors or supporters.