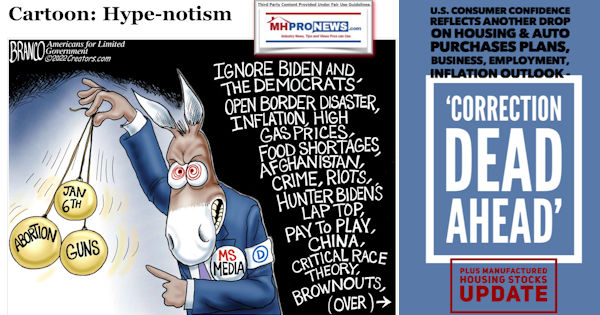 "It's the economy, stupid." said James Carville, longtime Democratic strategist. Before diving into the latest data from the Conference Board on U.S. Consumer sentiments, some context from the left and right is useful. A headline on the right-leaning Daily Torch says, "Poll: 67 percent disapprove of Biden's handling of the economy, 71 percent disapprove on inflation as gasoline prices top $5." MHProNews has for weeks reported the trend that Americans are broadly saying that the U.S. is on the wrong track, some surveys running as high as 81 percent taking that stance. Perhaps more substantive, and a bigger warning for Democrats on the coming midterm elections is the left-of-center Associated Press (AP) report that over 1 million Democrats have switched registration from that party to become Republicans. While anything can happen between now and November 8, 2022, the signs of a so-called 'red wave' are mounting.
To focus on housing: "Housing correction is 'dead ahead,' warns economist Mark Zandi.
Mark Zandi, Moody's Analytics chief economist, on whether the housing market is due for a coast-to-coast correction. With CNBC's Melissa Lee and the Fast Money traders, Guy Adami, Dan Nathan, Courtney Garcia and Karen Finerman." That left-leaning CNBC video is posted below and romps through corporate buyers and other hot-topics.
One more Supreme Court case to keep your eye on this session is the imminent ruling on West Virginia v. EPA that, if successful, would overturn federal regulations on carbon emissions by power plants.https://t.co/wu9cZnXFNL #SupremeCourt

— Americans for Limited Government (@LimitGovt) June 28, 2022
As the A.F. Branco political cartoon depicts, part of the Democratic strategy to counter these kitchen-table economic issues appears to be to stir up angst of the abortion, gun control, and the Democratically dominated January 6, 2020 Congressional hearings.
Interestingly, with Democrats holding a 60-vote majority in the Senate and a substantial majority in the House in 2010, they never attempted to codify Roe into federal law, leaving the Court with no other choice but to return the issue to the states.

— Americans for Limited Government (@LimitGovt) June 24, 2022
Those points noted, the following is the 6.28.2022 press release from the Confidence Board on U.S. Consumer Confidence. It will be followed by additional and linked information, more MHProNews analysis and commentary in brief.
The Consumer Confidence Survey® reflects prevailing business conditions and likely developments for the months ahead. This monthly report details consumer attitudes, buying intentions, vacation plans, and consumer expectations for inflation, stock prices, and interest rates. Data are available by age, income, 9 regions, and top 8 states.
Latest Press Release
Updated: Tuesday, June 28, 2022
Consumer Confidence Falls Again in June Index Drops to Lowest Level Since February 2021 as Expectations Continue to Decline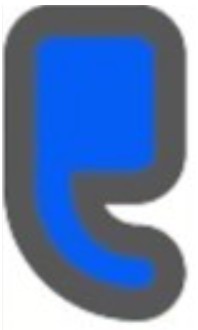 The Conference Board Consumer Confidence Index® decreased in June, following a decline in May. The Index fell to 98.7 (1985=100)—down 4.5 points from 103.2 in May—and now stands at its lowest level since February 2021 (Index, 95.2). The Present Situation Index—based on consumers' assessment of current business and labor market conditions—declined marginally to 147.1 from 147.4 last month. The Expectations Index—based on consumers' short-term outlook for income, business, and labor market conditions—decreased sharply to 66.4 from 73.7 and is at its lowest level since March 2013 (Index, 63.7).
"Consumer confidence fell for a second consecutive month in June," said Lynn Franco, Senior Director of Economic Indicators at The Conference Board. "While the Present Situation Index was relatively unchanged, the Expectations Index continued its recent downward trajectory—falling to its lowest point in nearly a decade. Consumers' grimmer outlook was driven by increasing concerns about inflation, in particular rising gas and food prices. Expectations have now fallen well below a reading of 80, suggesting weaker growth in the second half of 2022 as well as growing risk of recession by yearend."
"Purchasing intentions for cars, homes, and major appliances held relatively steady—but intentions have cooled since the start of the year and this trend is likely to continue as the Fed aggressively raises interest rates to tame inflation. Meanwhile, vacation plans softened further as rising prices took their toll. Looking ahead over the next six months, consumer spending and economic growth are likely to continue facing strong headwinds from further inflation and rate hikes."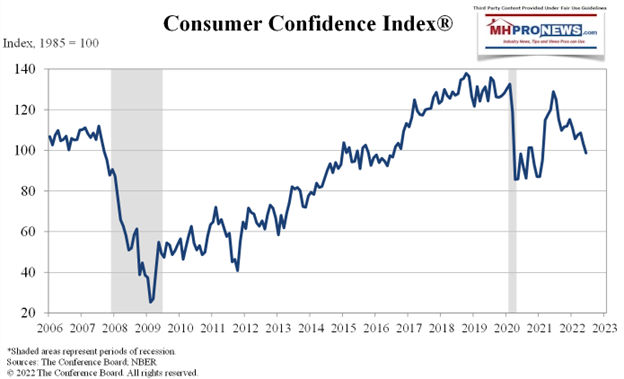 Present Situation
Consumers' appraisal of current business conditions was less favorable in June.
6% of consumers said business conditions were "good," down slightly from 19.8%.
0% of consumers said business conditions were "bad," up from 21.7%.
Consumers' assessment of the labor market was mixed.
3% of consumers said jobs were "plentiful," down from 51.9%.
Conversely, 11.6% of consumers said jobs were "hard to get," down from 12.4%.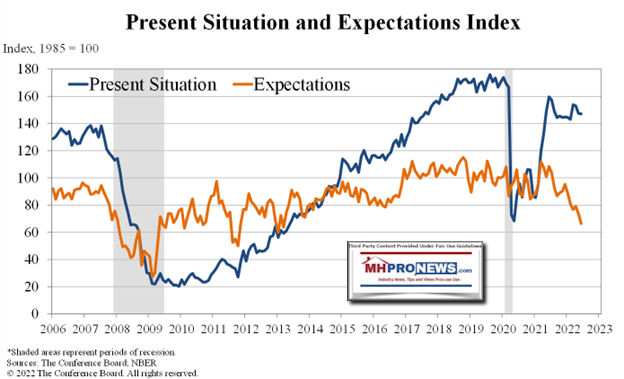 Expectations Six Months Hence
Consumers grew more pessimistic about the short-term business conditions outlook in June.
7% of consumers expect business conditions will improve, down from 16.4%.
5% expect business conditions to worsen, up from 26.4%.
Consumers were more pessimistic about the short-term labor market outlook.
3% of consumers expect more jobs to be available, down from 17.5%.
0% anticipate fewer jobs, up from 19.5%.
Consumers were also more pessimistic about their short-term financial prospects.
9% of consumers expect their incomes to increase, down from 17.9%.
2% expect their incomes will decrease, up from 14.5%.
The monthly Consumer Confidence Survey®, based on an online sample, is conducted for The Conference Board by Toluna, a technology company that delivers real-time consumer insights and market research through its innovative technology, expertise, and panel of over 36 million consumers. The cutoff date for the preliminary results was June 22.
Source: June 2022 Consumer Confidence Survey®
The Conference Board
The Conference Board publishes the Consumer Confidence Index® at 10 a.m. ET on the last Tuesday of every month. …##
Additional and Linked Information, More MHProNews Analysis and Commentary in Brief
A conversation with a 'volume' Florida real estate agent and MHProNews on Monday revealed her take that housing is DEFINITELY slowing down (her emphasis).  She stated that price cutting on listings are suddenly becoming more common. Instead of multiple offers on every listing within hours, she said one offer is now welcomed. The tilt, per that agent, has moved from a sellers' market more to a buyers' market. However, due to rising rates and still higher housing costs, she expected sales to overall move down.
Her statements were supported by other sources, such as the reports linked below. These reflect the concerns that the Confidence Board's monthly survey reveals above. In no particular order of importance, but beginning with an example from manufactured housing, are the following related reports.
University Researchers – TAMU Reports 'Interest Rate Shock' Impact on Manufactured Housing Industry Retail Sales; plus, Manufactured Home Stocks, REITs Update
Existing Home Sales Decline 4th Month, Prices Hit Record High – NAR vs. Manufactured Housing Info; Stocks Set for Worst ½ year Since Great Depression, plus Manufactured Home Stocks Update
'Mobile Home Residents Ask for Relief as Conglomerates Buy up Parks'-Reports Mix of Accurate, Inaccurate Claims Beg Correct Manufactured Housing Institute Response, MHI's Ethics Code; plus MHStock Update
'The Economy is Going to Collapse' says Wall Street Success Michael Novogratz – 'Housing is Starting to Roll Over,' Fannie Mae Provides Sobering Report; plus MH Stock Updates
Small Business Owner Confidence Nose Dives, Says NFIB, Despite Manufactured Housing Institute (MHI) Oddly Claiming 'Momentum' – Inflation, Employee, Other Issues Cited; plus MHStocks Continue Drop
U.S. Census Bureau Updated HUD Code Manufactured Housing Sales Price Data Nationally, by U.S. Regions – 'Elites Hate Lower Income Americans and Manufactured Homes, Which They Deny But Prove at Every Turn
'Americans Deeply Pessimistic About Economy,' 'Sour Mood' Per Survey As Gas, Groceries, Housing Costs Soar; plus Manufactured Home Equities Market Update
Fire-Brimstone – 'Hold On I'm Comin'' – Will Deposed President Trump Return to Washington in 2023? Following Midterms, Interview Statements Reveal Option if GOP Captures House in November 2022
Recent Mainstream Media Scandals in Manufactured Housing, New Medicinal Reports On Manufactured Housing Pending; Sunday Weekly Headlines in Review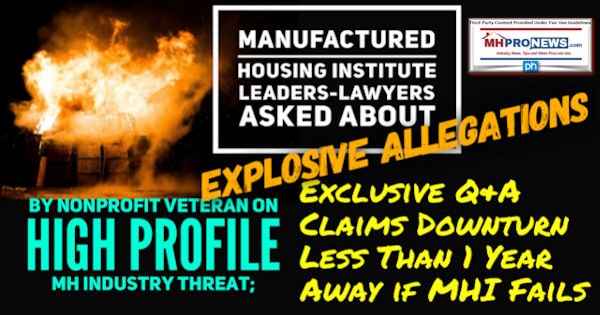 Next up is our daily business news recap of yesterday evening's market report, related left-right headlines, and manufactured housing connected equities.
The Business Daily Manufactured Home Industry Connected Stock Market Updates.  Plus, Market Moving Left leaning CNN and Right-leaning (Newsmax) Headlines Snapshot. While the layout of this daily business report has been evolving over time, several elements of the basic concepts used previously are still the same. For instance. The headlines that follow below can be reviewed at a glance to save time while providing insights across the left-right media divide. Additionally, those headlines often provide clues as to possible 'market-moving' news items.
Market Indicator Closing Summaries – Yahoo Finance Closing Tickers on MHProNews…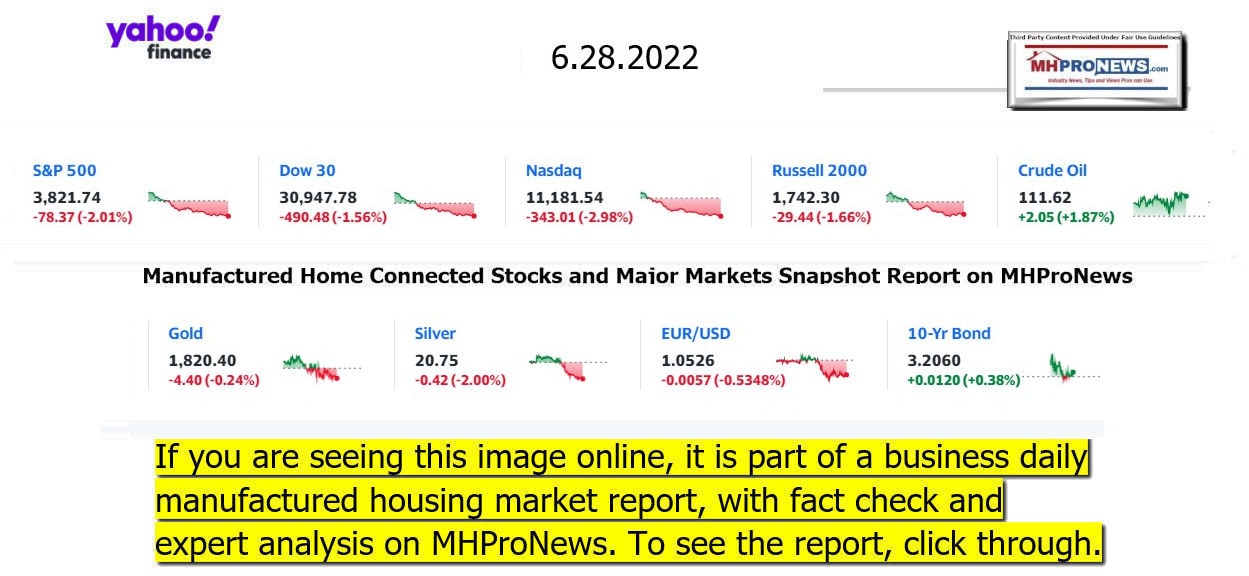 Headlines from left-of-center CNN Business – from the evening of 6.28.2022
Caught cheating
27 February 2021, Berlin: The logo of the auditing and consulting firm Ernst & Young (EY) is attached to the top floor of the high-rise building in the Spreedreieck on Friedrichstraße. Photo: Soeren Stache/dpa-Zentralbild/ZB
Top accounting firm fined $100 million after employees cheated on CPA exams
Russia's last default sparked a crisis. This time is different
Home prices are still going strong, but momentum is slowing
Analysts accuse Bed Bath & Beyond of turning off AC in stores to save money as sales plummet
Price cap on Russian oil could shake up the market
Crypto winter has had a chilling effect on Coinbase and Robinhood
Airbnb makes its ban on parties permanent
Managers have been living in a pressure cooker. Many have had it
The worst may almost be over for bonds. That's good news for conservative investors
Corporate America wanted to seem progressive. Roe showed us its limits
Trump SPAC shares plunge on grand jury subpoena news
A reporter tried the AI Instagram wants to use to verify age. Here's what it found
Did you retire during the pandemic, but then decide to head back to work?
Here's what will cost more at your July 4th BBQ this year
The electric Cadillac Lyriq is the company's best SUV yet
Pedestrians carry shopping bags in San Francisco, California, US, on Wednesday, June 1, 2022.
Consumers are feeling less confident about the US economy as prices keep rising
An image of Daily Harvest's rench Lentil + Leek Crumbles meal from their web site. Daily Harvest  issued a voluntary recall Sunday of a lentil-based product, after receiving customer reports of gastrointestinal issues linked to its French Lentil + Leek Crumbles meal.
'I've never experienced pain like that': Influencers blast meal kit service after they were sickened
BUSINESS OF SPACE
SpaceX says 5G expansion would make Starlink 'unusable' for most Americans
Jeff Bezos' ship will no longer be used to catch rockets
Going to space left William Shatner 'weeping' with grief
This startup want to spin rockets into space — literally
SpaceX gets key environmental approval for Mars rocket — if it complies with some terms
BLOCKCHAIN
Crypto is crashing but the tech behind it could save luxury brands billions
A crypto-heavy NBA season comes to an end
Hackers steal $100 million from cryptocurrency firm
You will soon be able to use Bitcoin to buy Gucci
Former OpenSea employee hit with first insider trading charges related to NFTs
Headlines from right-of-center Newsmax 6.28.2022
White House: Warren-AOC Abortion Idea Has 'Dangerous Ramifications'
White House press secretary Karine Jean-Pierre told reporters Tuesday that the notion of using federal lands to perform abortions in states that restrict the procedure could lead to "dangerous ramifications." [Full Story]
Conservative Groups Press House GOP Leadership for Nationwide Heartbeat Law
Roe v. Wade Overturned
Grassley Demands FBI Briefing on Pro-abortion 'Extremists'
Biden Health Secretary Pledges Medication Abortion Access
Abortion Ban Takes Effect in Tennessee
Texas Judge Grants Order Blocking State's Abortion Law
South Carolina 'Fetal Heartbeat' Law Goes Into Effect
Democrats Endorse On-Demand Abortion After Supreme Court Ruling platinum
Judge Temporarily Halts New State Abortion Bans
Disney Worker: Covering Abortion Travel Costs Will 'Alienate' Customers
Russian Invasion of Ukraine
Zelenskyy Pleads for Air Defense Systems
US Hits Russian Gold Imports, Defense Industry With New Sanctions
36 Still Missing After Russian Missile Strike on Mall Kills 18
Russia Bans Biden's Wife, Daughter From Entry
'It Was Hell,' Survivors Say of Russian Missile Strike on Ukraine Mall
Russia's Medvedev: Any NATO Encroachment on Crimea Could Mean World War III
At Least 13 Killed in Russian Missile Strike on Shopping Mall, Ukraine Says
Russian Superyacht Seized by US Arrives in San Diego Bay
Newsmax TV
Markwayne Mullin: 'You Can't Argue With Crazy' on Border | video
March For Life President: 'Bad Business' to Pay for Abortion Trips | video
Tenney: Impeach Biden for 'Dereliction of Duty' at Border | video
Cline: WH 'Misreading' Ruling With Abortion Calls | video
Illinois Gov. Candidate: Pritzker Wants 'Abortion Mecca' | video
Navarro: Homebuilding Jump Could Signal Return to '70s 'Stagflation' | video
Texas AG: Dems Using Hysteria Over Abortion | video
Nunes: GOP Eager to 'Control the Gavels' After Midterms | video
Newsfront
Boebert: 'I'm Tired of This Separation of Church and State Junk'
Lauren Boebert, R-Colo., is arguing against the separation of church and state, according to a new video…. [Full Story]
Trump Fires Back at Hutchinson: 'Total Phony, 'Leaker'
As a staffer for White House chief of staff Mark Meadows was the [Full Story] | video
Ghislaine Maxwell Sentenced to 20 Years in Prison
Ghislaine Maxwell, the jet-setting socialite who once consorted with [Full Story]
NASA Moves Toward Putting Astronauts on Moon Again
NASA this week completed a significant step in the Artemis mission [Full Story]
102 Georgia Sheriffs Condemn Stacey Abrams on 'Defund the Police'
Georgia Democrat gubernatorial candidate Stacey Abrams' continued [Full Story]
White House: Using Federal Lands for Abortions Could Mean 'Dangerous Ramifications'
White House press secretary Karine Jean-Pierre told reporters Tuesday [Full Story]
DeSantis Raised More Than $3.6M in First Half of June
Ron DeSantis, R-Fla., continues to rake in money for his [Full Story]
Pelosi Spokesman: Speaker Elbowed Rep. Flores' Daughter to Be Helpful
House Speaker Nancy Pelosi's spokesperson took to social media Monday [Full Story]
Hillary Clinton: SCOTUS Justice Thomas 'A Person of Grievance' In Law School
Former Secretary of State and failed Democratic presidential [Full Story]
John Hinckley Jr.: 'Remorseful' Over Assassination Attempt on Reagan
John Hinckley Jr., who tried to assassinate former President Ronald [Full Story]
Democrats Endorse On-Demand Abortion After Supreme Court Ruling
Many Democrats – including high-profile names in key races nationwide [Full Story] | Platinum Article
Biden's Cheat Sheet 'Reinforces' Perception of Incompetence
Communications strategists say President Joe Biden's display of a [Full Story] | Platinum Article
Even With Data, Spotting Twitter Spam Will Be Difficult for Musk, Experts Say
Although tech billionaire Elon Musk has been given the Twitter data [Full Story]
Supply-Chain Bottlenecks Persist at US Ports and Railroads
Supply-chain bottlenecks are still hampering the busiest port complex [Full Story]
Former CIA Officer: Putin's Inner Circle Could Kill Him
Russian President Vladimir Putins inner circle of top aides could [Full Story]
Noem: Biden Again Banning July 4 Fireworks at Mount Rushmore
Kristi Noem, R-S.D., said the Biden administration again will [Full Story]
Ilhan Omar Challenger Wants Citizenship Proof
AJ Kern previously ran for Congress as a Republican, makes no bones [Full Story] | Platinum Article
Grassley Demands FBI Briefing on Violence by Pro-abortion 'Extremists'
Chuck Grassley, R-Iowa, wants the FBI to brief him on its [Full Story]
Germany: Former Nazi Guard, 101, Jailed for Aiding Murder
A 101-year-old man was convicted in Germany of more than 3,500 counts [Full Story]
Paxlovid Nearly Halves Risk for Hospitalization After Omicron Infection
Paxlovid appears to living up to its reputation as the Tamiflu [Full Story]
Millions Plan to Travel for July 4 Despite Airline, Gas Struggles
AAA predicts that 47.9 million Americans will either hit the road or [Full Story]
Fox News' Brian Kilmeade: Trump 'Unhinged'
Another Fox News host has broken from former President Donald Trump [Full Story]
Facebook Pulls Posts on Abortion Pills, Some in Error
Facebook and Instagram have begun promptly removing posts that offer [Full Story]
Texas Gov. Abbott Blames Biden Policies for Deaths of 50 Migrants
Texas Gov. Greg Abbott is blaming President Joe Bidens "open border [Full Story]
50 Migrants Dead in Abandoned Trailer in San Antonio
The death toll from a human trafficking incident in which migrants [Full Story]
Senate Sergeant-at-Arms During Jan. 6 Attack Dies
Michael Stenger, the Senate sergeant-at-arms during the Jan. 6, 2021 [Full Story]
SKorea Expects US Intervention If China Attacks Taiwan
South Korea would expect the United States to intervene militarily if [Full Story]
Trump Lawyer Eastman: FBI Improperly Seized My Cell
The FBI last week seized the cellphone of John Eastman, election [Full Story]
US Airstrike Kills al-Qaida-Aligned Leader in Syria
S. military forces conducted an airstrike in Syria on Monday, [Full Story]
US Officials Return to Venezuela Amid Gas Price Hike
Senior Biden administration officials have quietly traveled to [Full Story]
Wimbledon Starts, Bans No. 1 Men's Player for Being Russian
The Championships at Wimbledon began on Monday without the top-ranked [Full Story]
Finance
Millions Plan to Travel for July 4 Despite Airline, Gas Struggles
AAA predicts that 47.9 million Americans will either hit the road or take a flight during Independence Day weekend, according to a June 21 news release…. [Full Story]
ARK's Cathie Wood: 'We Think We Are in a Recession'
US Hits Russian Gold Imports, Defense Industry With New Sanctions
Airbnb Makes Ban on Parties Permanent
Study: Hospitals Not Revealing Required Info About Hip, Knee Replacement Costs
More Finance
Health
FDA to Decide Whether to Modify COVID Vaccines for Fall
S. health authorities are facing a critical decision: whether to offer new COVID-19 booster shots this fall that are modified to better match recent changes of the shape-shifting coronavirus. Moderna and Pfizer have tested updated shots against the super-contagious omicron…… [Full Story]
Study: High Fiber Diet Linked to Lower Risk for Dementia
5 Benefits of Snacking on Pistachios
CDC: Omicron Subvariants BA.4, BA.5 More Than 50 Percent of US Cases
FDA Will Decide on Redesigned COVID Vaccines by Early July
MHProNews has pioneered in our profession several reporting elements that keep our regular and attentive readers as arguably the best informed in the manufactured housing industry. Among the items shared after 'every business day' (when markets are open) is our left-right headline recap summary. At a glance in two to three minutes, key 'market moving' news items are covered from left-of-center CNN Business and right-of-center Newsmax. "We Provide, You Decide." © Additionally, MHProNews provides expert commentary and analysis on the issues that others can't or won't cover that help explain why manufactured housing has been underperforming during the Berkshire era while an affordable housing crisis and hundreds of thousands of homeless in America rages on. These are "Industry News, Tips, and Views Pros Can Use" © features and others made and kept us the runaway #1 in manufactured housing trade publisher for a dozen years and counting.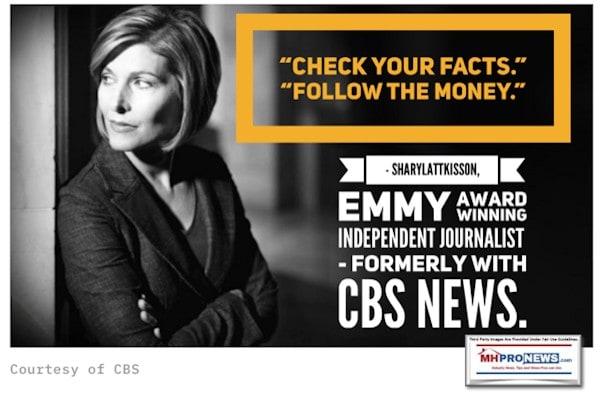 Manufactured Housing Industry Investments Connected Equities Closing Tickers
Some of these firms invest in manufactured housing, or are otherwise connected, but may do other forms of investing or business activities too.
NOTE: The chart below includes the Canadian stock, ECN, which purchased Triad Financial Services, a manufactured home industry lender
NOTE: Drew changed its name and trading symbol at the end of 2016 to Lippert (LCII).
NOTE: Deer Valley was largely taken private, say company insiders in a message to MHProNews on 12.15.2020, but there are still some outstanding shares of  the stock from the days when it was a publicly traded firm.  Thus, there is still periodic activity on DVLY.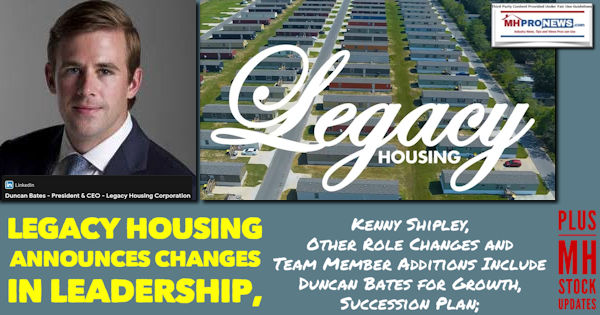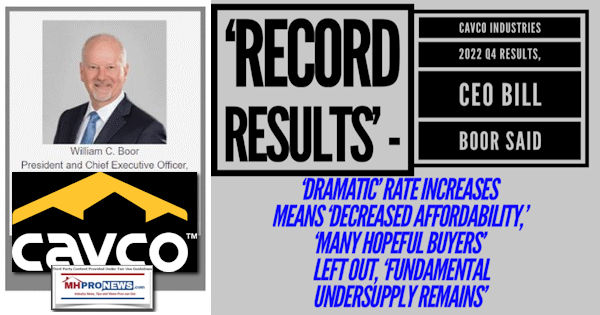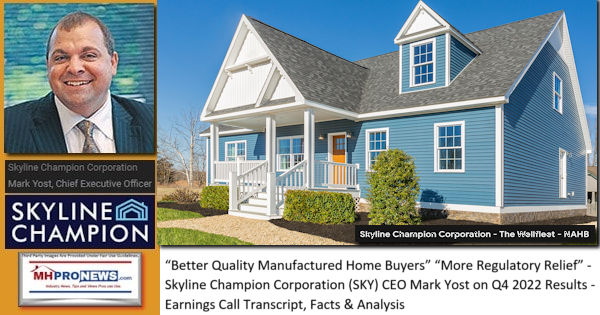 Manufactured Home Communities (a.k.a. 'Mobile Home Parks' – SIC) – Exploring UMH Properties; Fellow Manufactured Housing Institute Member Yes! Communities Suits and Settlements; plus MH Markets Updates
'Announcing!' 'Manufactured Community Owners' Association of America' 'Finally Bringing Fight To Manufactured Home Community Sector of the Industry' – plus Sunday Weekly Manufactured Housing Headlines Review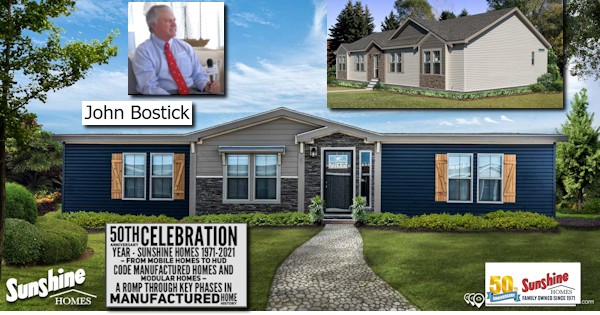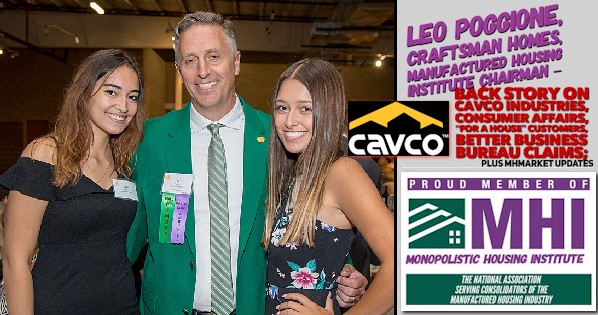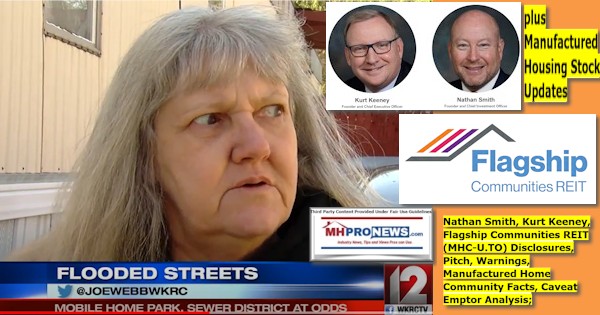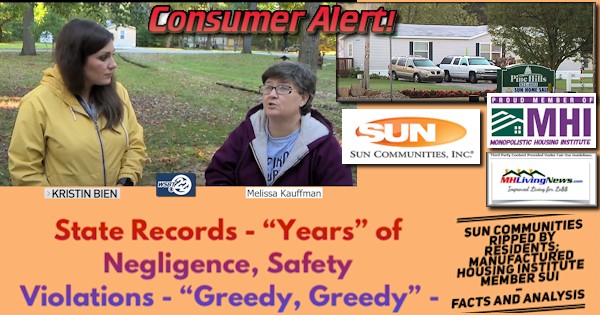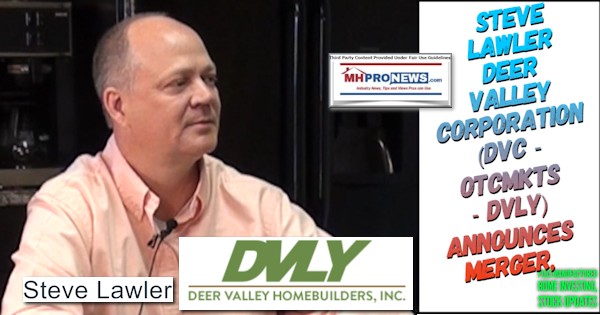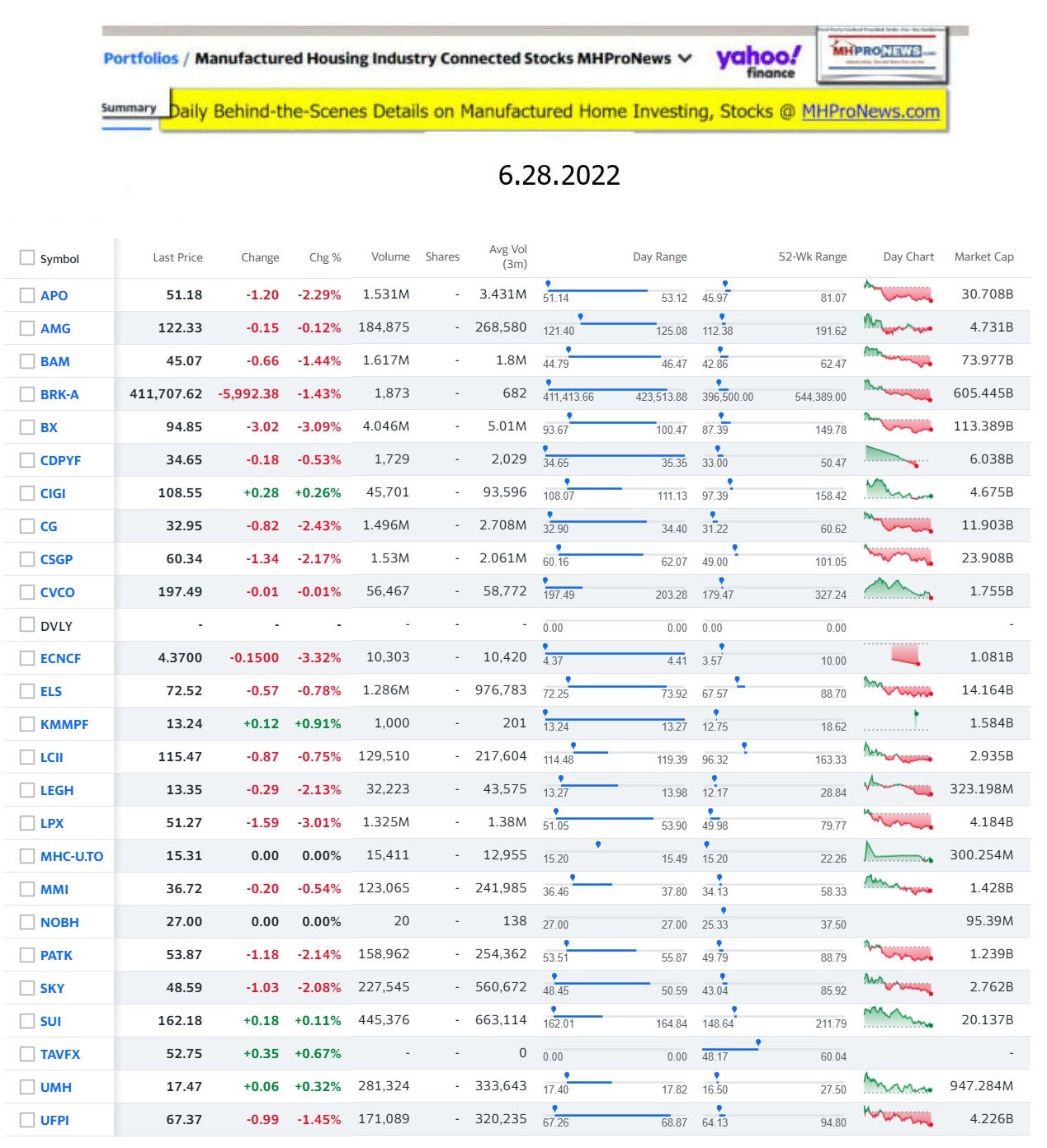 2022

…

Berkshire Hathaway is the parent company to Clayton Homes, 21st Mortgage, Vanderbilt Mortgage and other factory-built housing industry suppliers.


·

LCI Industries, Patrick, UFPI, and LP each are suppliers to the manufactured housing industry, among others.




·

AMG, CG, and TAVFX have investments in manufactured housing related businesses.

For

insights from third-parties and clients about our publisher

, click here.


Enjoy these 'blast from the past' comments.

MHProNews. MHProNews – previously a.k.a. MHMSM.com – has celebrated our 11th year of publishing and have completed over a dozen years of serving the industry as the runaway most-read trade media.
Sample Kudos over the years…
It is now 12+ years and counting…
Learn more about our evolutionary journey as the industry's leading trade media, at the report linked below.
· For expert manufactured housing business development or other professional services, click here.
· To sign up in seconds for our industry leading emailed headline news updates, click here.

Disclosure. MHProNews holds no positions in the stocks in this report.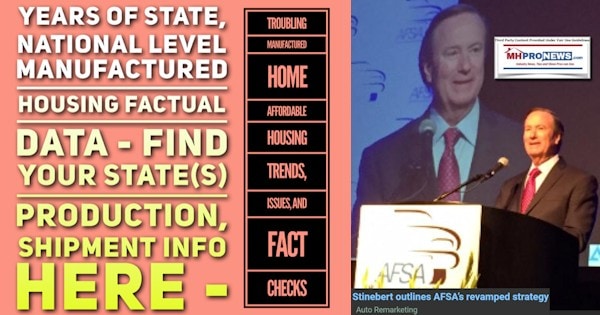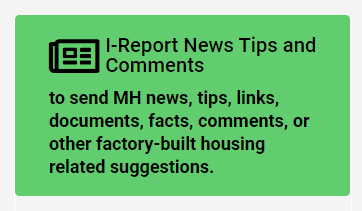 That's a wrap on this installment of "News Through the Lens of Manufactured Homes and Factory-Built Housing" © where "We Provide, You Decide." © (Affordable housing, manufactured homes, stock, investing, data, metrics, reports, fact-checks, analysis, and commentary. Third-party images or content are provided under fair use guidelines for media.) (See Related Reports, further below. Text/image boxes often are hot-linked to other reports that can be access by clicking on them.)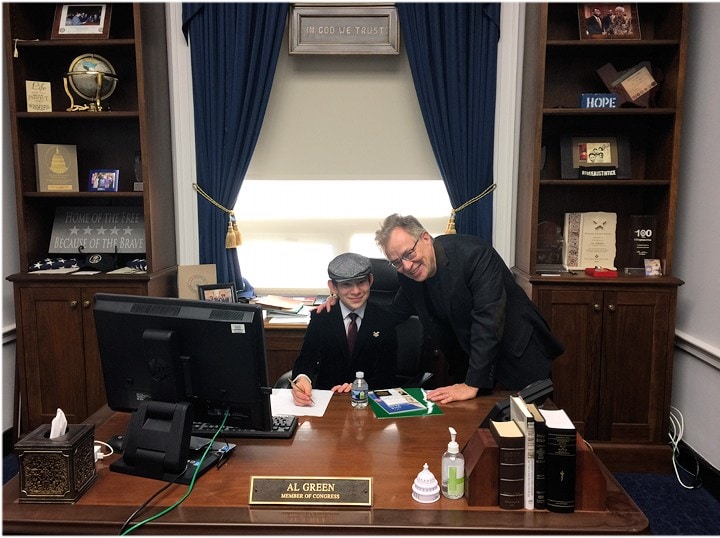 By L.A. "Tony" Kovach – for MHProNews.
Tony earned a journalism scholarship along with numerous awards in history. There have been several awards and honors and also recognition in manufactured housing. For example, he earned the prestigious Lottinville Award in history from the University of Oklahoma, where he studied history and business management. He's a managing member and co-founder of LifeStyle Factory Homes, LLC, the parent company to MHProNews, and MHLivingNews.com. This article reflects the LLC's and/or the writer's position and may or may not reflect the views of sponsors or supporters.