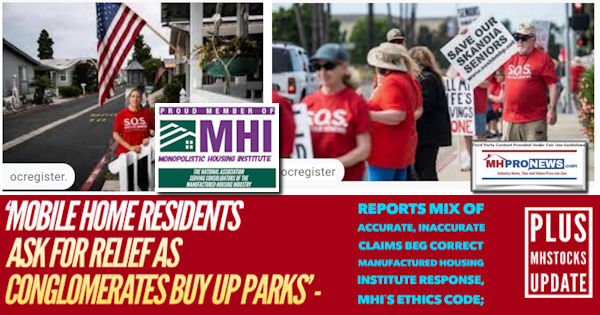 The top headline on 6.20.2022 on Google's 'news' tab search at 8:13 AM said "Huntington Beach [CA] mobile home residents ask for relief as conglomerates buy up parks," and includes this pull quote: "Twice a month, every month, dozens of Huntington Beach residents converge in the city council chambers to make a common entreaty." That plea could be summed up as a call for council members to take action to protect manufactured home resident rights, wallets, and the equity in their homes against predatory portfolio operators. It has become a familiar issue to objective regular readers at MHLivingNews and/or MHProNews. It is an issue that is front and center for tens of thousands of manufactured home community residents and their advocates. As former Manufactured Housing Institute (MHI) President and CEO Chris Stinebert aptly said in his exit message, protecting manufactured homeowner interests ought to be central to the planning and interests of manufactured housing professionals.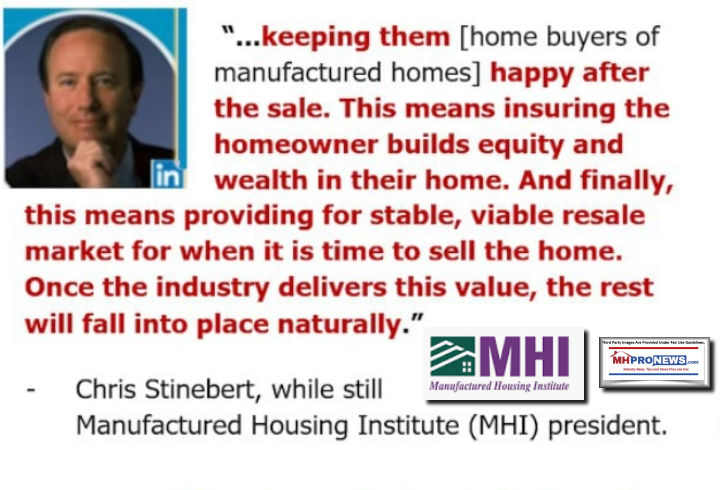 For whatever reasons, beyond MHProNews and MHLivingNews, others in MHVille trade publishing and blogging rarely if ever mention these issues that are harming the interests of manufactured homeowners. When it is mentioned, it is often framed through the lens of why the Manufactured Housing Institute (or some other nonprofit professional advocates) aren't making a counterargument to such reports. Such complaints – think of prominent MHI member Frank Rolfe as an example, or a Berkshire owned unit that brokers manufactured home communities led by Joanne Stevens – as examples.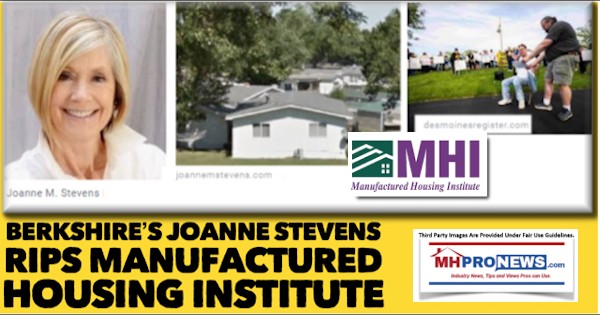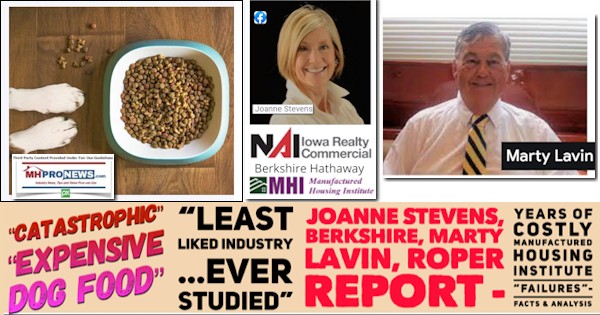 But when someone talks to manufactured home residents, reads the comments from their nonprofit advocates, follows the mainstream news reports, several of the challenges described as concerns by land-lease community residents (a.k.a. 'mobile home park' or 'trailer park' is how it is often problematically described by mainstream news) – reveal those resident concerns are routinely genuine and demonstrable. To think otherwise is to deny reality.
Put differently, while resident advocates may at times engage in hyperbole, their core claims tend to stand up to scrutiny. So, this isn't just a messaging problem for MHI. It is a policy issue, especially when it comes to what MHI should do when it is their own members who are accused of the problematic, 'predatory,' or potentially illegal behavior.
MHI leaders and outside attorneys have repeatedly declined to respond to MHProNews and our consumer focused sister site about these issues. More on that further below.
As a relevant and specific example, MHLivingNews in a spring of 2019 article, connected the dots between the companies and personalities that HBO's Last Week Tonight With John Oliver featured in his viral, but errantly named video posted on YouTube under the title "Mobile Homes." That MHLivingNews report, because it focused on facts and evidence, is as useful today as it was at that time. Note that the base document Oliver used was produced by the Private Equity Stakeholder Project, which includes the MHAction nonprofit.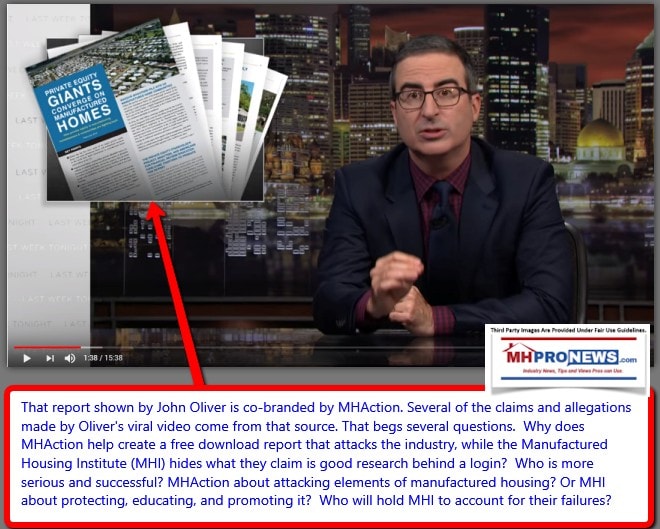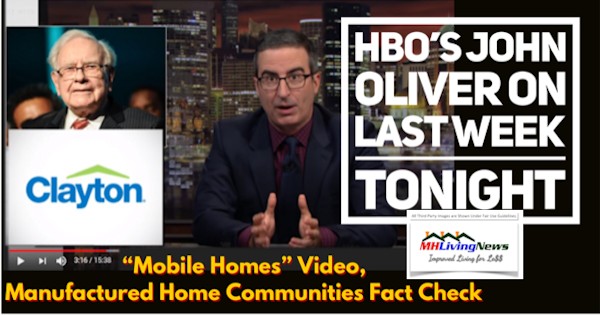 Golden State Manufactured-Home Owners League (GSMOL), of which the late Robert "Bob" Van Cleef was a member, published an article that connected MHAction with the Tides nonprofit.
MHLivingNews research confirmed that GSMOL claim. Building on that insight, MHLivingNews reported the evidence that the Tides was funded in good part by one of billionaire Warren Buffett's nonprofits.
So, Buffett bucks – through various nonprofits (so-called 'dark money' channels) and corporate channels, funds both MHI and MHAction.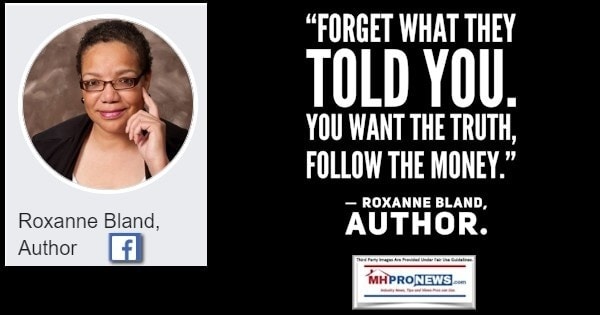 GoodReads reminds us of this quotations: "The best way to control the opposition is to lead it ourselves." – Vladimir Lenin. Recall that Buffett enjoys reading histories and biographies. Recall too that Buffett told CNBC's Becky Quick in a 2021 interview previously reported by MHProNews that 'bad guys know more games' (i.e.: underhanded tricks).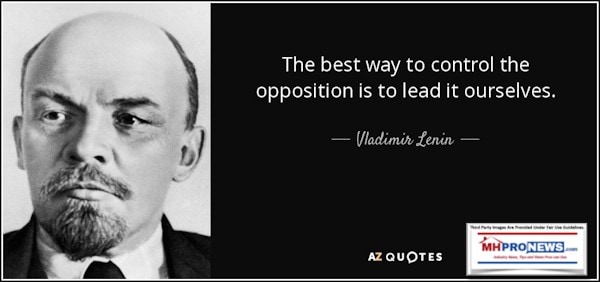 It is beyond question that Berkshire dollars and Buffett bucks flow to MHI and into the left-leaning Tides nonprofit.  Following our reporting, MHAction subsequently admitted it is supported by the Tides. The footer to the MHAction website was updated – after the MHLivingNews exposé on the GSMOL revelation was published – disclosed the connection in this fashion.

If the purpose of MHAction, and other organizations like the Private Equity Stakeholder Project, is to highlight the 'bad news' about 'predatory' manufactured home community operators, they are quite successful at that outcome.
The Washington Post, and publications in states from coast-to-coast have featured articles that mention MHAction or another similar nonprofit complaining about so-called predatory community operators.
Those mainstream reports often establish a negative view of manufactured home living in general and those manufactured home community operators in specific. Thus, while it may bring attention to the plight of residents, the negative reports often cut both ways. When the outcomes are examined, the media coverage may be fueling the push for regulations that mom and pop operators who aren't behaving the way that 'predatory' portfolio operators do to exit the industry. Restated, because those sales of properties are often made to predatory consolidators, the case could be made that advocates are at least indirectly fueling the problems they claim to oppose. This is why the Buffett-Berkshire money trail insights are potentially compelling.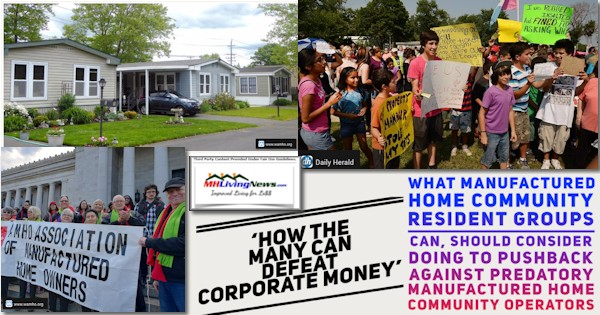 Additionally, negative news may slow the sale of pre-owned and other manufactured homes. After all, who wants to be next in line for that predatory treatment?
Those facts noted, those mainstream media and editorial comments are – or arguably ought to be – evidence of violations of the MHI/NCC so-called "Code of Ethical Conduct." Here is that wording of that code, per a download from MHI's website dated in 2019 but accessed on 6.20.2022.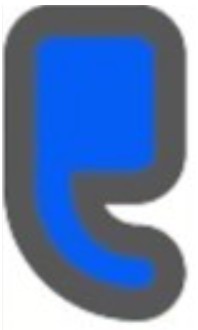 As a Member of the Manufactured Housing Institute, ("MHI"), and the National Communities Council, ("NCC"), I subscribe to the principles set forth in the following Code of Ethics established by the NCC:
Members agree to engage in conduct and actions that promote and enhance the public image of manufactured housing and land lease manufactured housing communities.
Members agree to promote positive customer and resident relations as an essential responsibility.
Members agree to engage in conduct that respects the interests of customers, residents, vendors, and the general public regarding the manufactured housing industry and manufactured housing community lifestyle.
Members agree to conduct themselves in a professional, courteous, and considerate manner in communications and interaction with other members, residents, vendors, and the general public.
Members agree to adhere to applicable state and federal laws and regulations affecting the manufactured housing industry. Members agree to support MHI in an effort to advance the interests of the manufactured housing industry, manufactured housing communities, and community operators.
Members agree to be bound by this NCC Code of Ethics, as well as the MHI Bylaws, as a condition of membership.
If it is determined that a Member is not acting in accordance to this NCC Code of Ethics, a Member may be expelled from NCC and MHI membership pursuant to NCC Operating Procedures Section 5 and Article II, Section 5 of the MHI Bylaws. ##
Editorially speaking, this code of conduct – if enforced – could make a positive difference for manufactured housing professionals, especially independents, quite in keeping with the observations made by Chris Stinebert, mentioned above.  Which begs the question: why is MHI failing to live up to the obvious wisdom of much of Stinebert's advice to the association he once led?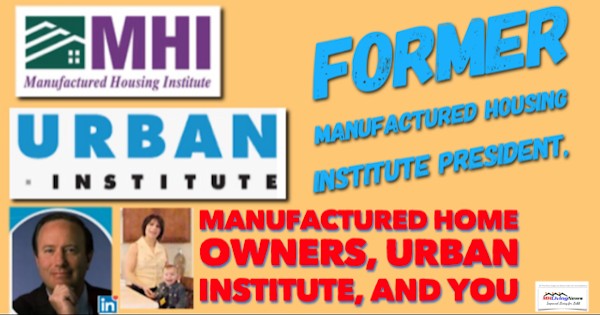 Additional Information, More Facts, MHProNews Analysis and Commentary
Articles explored like those shown in the fact-checks and analysis linked below seem to be prima facie evidence of violations of violations of the MHI Code of Professional Conduct, as is provided above.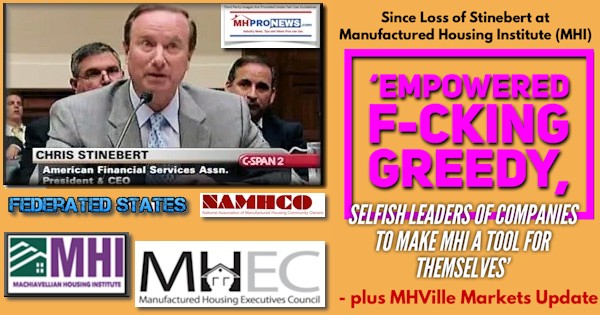 There are any number of reports in recent years like the one this article opened with today. Namely, "mobile home residents ask for relief as conglomerates buy up parks."  The trends, per a range of sources, are towards consolidation of the manufactured home industry's communities that were once predominantly owned by independent, often 'mom and pop' or family businesses.
Given that MHI's outside attorneys and others have said that MHI monitors the mainstream news and trade publishers too, it is hard to imagine that MHI is unaware of these concerns and trends. Indeed, since some in mainstream media have raised the topic with MHI, although perhaps not in an ideal manner, the argument can be made that it is apparent that MHI is aware of these concerns. That begs the question: why doesn't MHI act to enforce violations of their own so-called code of ethical conduct? One answer was provided by an MHI state affiliate, a member of the Manufactured Housing Executives Council (MHEC).

Bright Line Distinctions
The need for 'white hat' post-production (and production) companies to create a bright line distinction between themselves and problematic or predatory MHI member brands ought to be apparent. Anyone who does a reasonable Google news search will see examples of such problematic and embarrassing reports themselves. But that could – in theory at least – be an opportunity in disguise for white hats to separate themselves from MHI's black hat brands. Otherwise, consumers are more likely to lump honest and ethical businesses in with unethical ones, as measured by MHI's own stated standards.
It should be apparent that MHI has the code for ethical conduct precisely because they are aware of these troubling and industry-limiting issues. The argument can be made that their 'code' is 'useful' to MHI only to the extend that mainstream media, public officials, and others fail to dig beyond MHI's window dressing.
See the linked and related reports for more insights and information. If MHI and/or their attorneys respond to these concerns, MHProNews and/or our sister site will plan a follow up report.
Manufactured Housing Institute (MHI) Helped Raise Profile of DOE Energy Rule in Media, Homes on the Hill, But Critics Say MHI Strategy Won't Work – Examples; plus Sunday Weekly Headline Recap
Fox News, Washington Post, Viral Vice Video, Yahoo, and Go Banking Rates Reports Embarrassing for Several MHVille Corporate, Advocacy Leaders; plus Manufactured Housing Equities Updates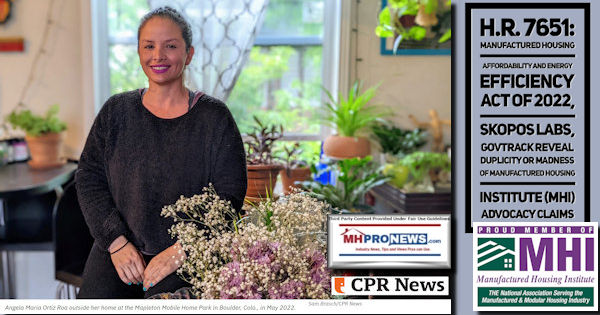 'Americans Deeply Pessimistic About Economy,' 'Sour Mood' Per Survey As Gas, Groceries, Housing Costs Soar; plus Manufactured Home Equities Market Update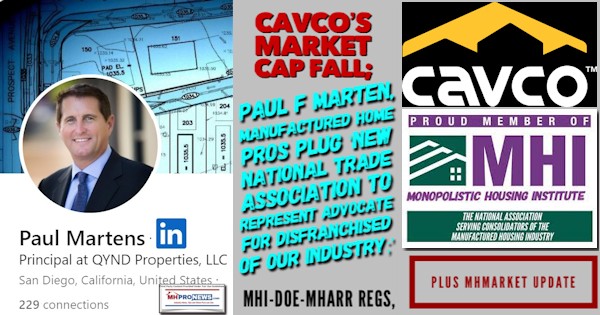 Next up is our daily business news recap of yesterday evening's market report, related left-right headlines, and manufactured housing connected equities.
The Business Daily Manufactured Home Industry Connected Stock Market Updates.  Plus, Market Moving Left leaning CNN and Right-leaning (Newsmax) Headlines Snapshot. While the layout of this daily business report has been evolving over time, several elements of the basic concepts used previously are still the same. For instance. The headlines that follow below can be reviewed at a glance to save time while providing insights across the left-right media divide. Additionally, those headlines often provide clues as to possible 'market-moving' news items.
Market Indicator Closing Summaries – Yahoo Finance Closing Tickers on MHProNews…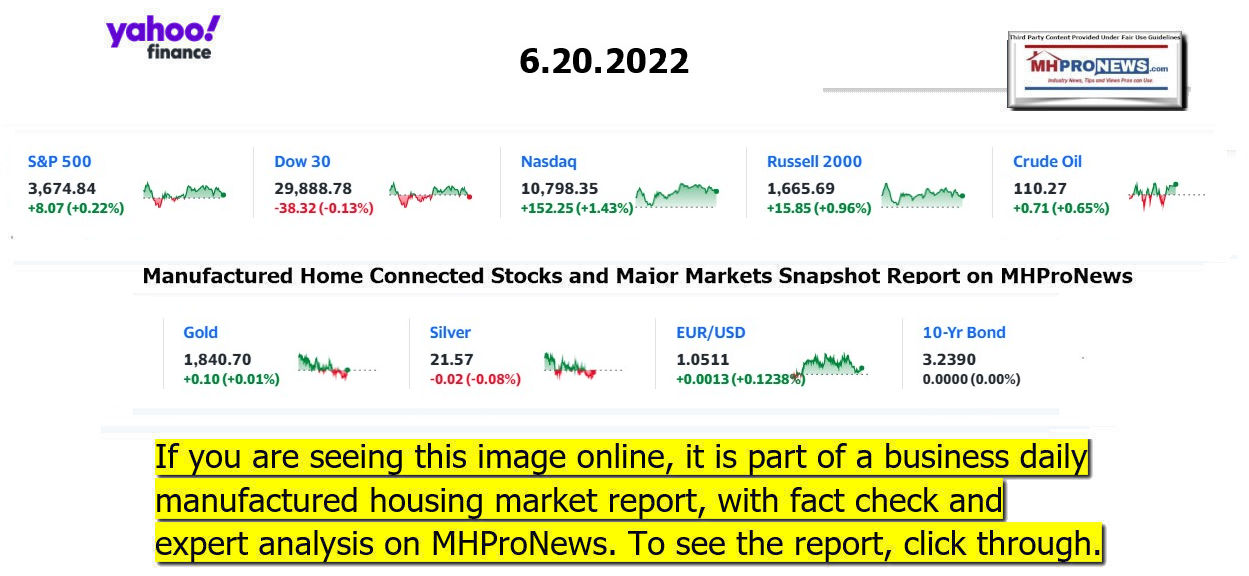 Headlines from left-of-center CNN Business – from the evening of 6.20.2022
Housing hangover
A pedestrian walks a dog past "For Sale" signs outside a house in Hercules, California, US, on Tuesday, May 31, 2022.
Here are 5 signs that the real estate market is starting to slow down
Already strained supply chain at risk in ongoing port labor talks
Libya's oil industry is in disarray just as the world needs it more than ever
China's imports of Russian crude oil hit record high
$900 fill-up: High gas prices hit RV drivers more than most
Flights returning to normal after difficult holiday weekend
Here's what the Fed rate hike means for your salary
Bitcoin price drops back below $20,000 after brief recovery
Someone paid $19 million for a steak lunch with Warren Buffett
Macao shuts most businesses as Covid cases surge, but casinos stay open
Germany to fire up coal stations as Russia squeezes gas supply
Why New Jersey and Oregon still don't let you pump your own gas
Pixar's 'Lightyear' fizzles at the box office
A box of Tampax Pearl tampons are seen on a shelf at a store in Washington, DC, on June 14, 2022.
Tampon shortage: Instacart says it's struggling to fulfill orders
Opinion: The case for the four-day workweek
Man with mobile phone and laptop in office
5 savings mistakes people make when building their financial life
RETAIL
Lug sells a variety of bags, including backpacks, shoulder bags, gym bags and carry-on luggage.
The couple behind the bag that sold out in 2 minutes
Petco is launching stores for cows, goats and horses
Shopping in stores is back and thriving. Here's why
Stitch Fix is laying off 15% of its salaried roles
Rising prices are pushing shoppers to dollar stores
AROUND THE WORLD
An evening commuter passes the Bank of England (BOE) in the City of London, UK, on Wednesday, June 15, 2022.
Bank of England hikes interest rates again as inflation heads towards 11%
Switzerland gets first interest rate rise in 15 years
Europe is making it harder for Russia to ship oil
Ikea is considering closing another store in China
China is encouraging college graduates to work in the countryside
Headlines from right-of-center Newsmax 6.20.2022
Knesset Moves to New Election: Comeback for Bibi?
Israel's weakened coalition government on Monday decided to dissolve parliament and call new elections, which could open the door for a return to power by former Prime Minister Benjamin Netanyahu. [Full Story]
Russian Invasion of Ukraine
Space Station Swerves to Avoid Debris From Russia Missile Test
Kremlin Says Captured Americans in Ukraine Should Bear Responsibility 'for Crimes' – RIA
Russians Advance, Zelenskyy Expects Escalation as EU Set to Welcome Ukraine
NATO Chief Warns Russia's War Could Last 'Years'
Ukrainian Officials: Civilians 'Being Forcibly Abducted and Taken to Russia'
Russian Troops to Advance Toward Kharkiv, Ukraine Official Says
New UK Army Chief: We Can Fight and Defeat Russia
Lt. Gov. Sears: GOP Will Carry State Over Economy | video
Mullin to Newsmax: Oklahoma, Texas Could Solve Nation's Energy Crisis | video
RNC's McDaniel: Hispanic Wins Send 'Shockwaves' to Dems | video
Cline: Recession Not Inevitable, but 'Increasingly Likely' | video
Dershowitz: Expect 'Summer of Violence,' Abuses of Law, Power | video
McCullough: FDA Erred in Approving Toddler Vax | video
Ric Grenell: Biden's Fall Shows He's 'Not Well' | video
Newsfront
Grenell Headed to Iowa Amid Trump VP Speculation
Former Acting Director of National Intelligence Ric Grenell is scheduled to speak in Iowa this week amid early speculation that he is among 2024 vice presidential possibilities for former President Donald Trump…. [Full Story]
Elon Musk: 'Is TikTok Destroying Civilization?'
Billionaire Elon Musk is publicly questioning if one of Twitters [Full Story]
The New Yorker: Trump Believes He'd Beat DeSantis in 2024 Primary
Former President Donald Trump believes he'd prevail over Florida Gov. [Full Story]
The 10 UFO Questions US Officials Still Must Answer
The May 17 congressional hearing on UFOs – the first such event in 50 [Full Story] | Platinum Article
Biden to Reporter Asking About Recession: 'You Sound Like a Republican'
When asked about "economists saying recession seems more likely than [Full Story] | video
Newsmax Hosts NY GOP Governor Debate in Rochester
Newsmax announced today it will hold and televise a live New York [Full Story]
Yellowstone Park Aims for Quick Reopening After Floods
Most of Yellowstone National Park should reopen within the next two [Full Story]
Democrats Redefine the Dictionary: From 'Bipartisan' to 'Woman'
Democrats don't always let Merriam-Webster, Inc. have the final say [Full Story] | Platinum Article
Russia: WNBA's Griner Not a 'Hostage,' She Broke Law
American basketball player Brittney Griner who has been detained in [Full Story]
Biden Says He's Considering a Gasoline Tax Holiday
President Joe Biden said Monday that he is still considering a [Full Story]
Texas Has Spent $3M to Bus Migrants to D.C.
Illegal border crossers getting bused out of Texas to Washington, [Full Story]
Biden Rejects Former Treasury Secretary's Recession Warning
President Joe Biden and former Treasury Secretary Larry Summers are [Full Story]
Intl Space Station Swerves to Avoid Debris From Russian Missile Test
The International Space Station last week was forced to dodge debris [Full Story]
Israel Coalition Agrees to Dissolve, Hold New Elections
Israel's weakened coalition government on Monday decided to dissolve [Full Story]
Texas GOP Pushes for Referendum to Secede
Texas Republicans want the state's citizens to vote on seceding from [Full Story]
De Blasio Complains Impeachment Lawyer Getting Free MSNBC Air Time
New York's House Democrat primary in the 10th District is a bloated [Full Story]
Senate Candidate Encourages Supporters to Go 'RINO Hunting' in Video
A new video for Missouri Republican Eric Greitens Senate campaign [Full Story]
CNN Seeking Digital Chief to Cut Corners
As Warner Brothers Discovery seeks to shave $3 billion from CNN's [Full Story]
Report: NY Democrat Rep. Maloney Inflated Role in Tech Startup
Sean Patrick Maloney, D-N.Y., incorrectly stated he built a [Full Story]
1 Killed, 8 Wounded in New York City Shooting
One man died and eight others were wounded in a New York City [Full Story]
Russia Warns Lithuania of 'Tough, Any Means' Response Over Kaliningrad 'Blockade'
Efforts to block access to Kaliningrad could provoke a hostile [Full Story]
LGBT Republicans Slam Biden for Targeting Florida Parental Rights Law
An organization representing LGBT Republicans blasted President Joe [Full Story]
Former Guerrilla Member Petro Wins Colombia's Presidential Election
Far-left former guerrilla member Gustavo Petro, who went to jail on [Full Story]
Chief Justice Roberts Could Lead High Court to Compromise on Abortion
Chief Justice John Roberts might be abortion rights activists'only [Full Story]
Foreign Minister Lapid to Become Israel's Prime Minister
Israeli Prime Minister Naftali Bennett and Foreign Minister Yair [Full Story]
Jordan: GOP Majority Would Investigate Fauci on COVID-19 Origins
Jim Jordan, R-Ohio, and Sen. Roger Marshall, R-Kan., on Monday [Full Story]
Trump: I Endorsed McCarthy for Reelection, Not for Speaker
Former President Donald Trump explained that his recent endorsement [Full Story]
Study: Long COVID After Omicron Half as Likely Than With Previous Strains
The omicron variant is less likely to give you long COVID than a [Full Story]
Japan Court Rules Same-Sex Marriage Ban Is Not Unconstitutional
A Japanese court on Monday ruled the country's ban on same-sex [Full Story]
Bill Cosby Civil Trial Jury Must Start Deliberations Over
After two days of deliberations in which they reached verdicts on [Full Story]
Russia's Medvedev Suggests US Should Beg for Nuclear Arms Talks
Former Russian President Dmitry Medvedev said on Monday that there [Full Story]
More Newsfront
Finance
Biden Says He's Considering a Gasoline Tax Holiday
President Joe Biden said Monday that he is still considering a federal holiday on the gasoline tax, possibly saving Americans as much as 18.4 cents a gallon. "Yes, I'm considering it," Biden told reporters after taking a walk along the beach…. [Full Story]
No Relief as Heat Wave in US Moves East
'The Lords of Money' Keep Roiling Markets
Buffett's Dairy Queen Loses Lawsuit over 'Blizzard' Name
Biden 'Proud' of Apple Workers' Union Vote
More Finance
Health
Study: Long COVID After Omicron Half as Likely Than With Previous Strains
The omicron variant is less likely to give you long COVID than a previous strain of the virus, British researchers say…. [Full Story]
Extreme Heat Can Be Hazardous to Your Heart
Allergy Season is Longer and More Severe: How to Protect Yourself
COVID Vaccinations Begin for Children Under 6
Alcoholic Liver Cirrhosis Death Rate Tripled Over Two Decades
MHProNews has pioneered in our profession several reporting elements that keep our regular and attentive readers as arguably the best informed in the manufactured housing industry. Among the items shared after 'every business day' (when markets are open) is our left-right headline recap summary. At a glance in two to three minutes, key 'market moving' news items are covered from left-of-center CNN Business and right-of-center Newsmax. "We Provide, You Decide." © Additionally, MHProNews provides expert commentary and analysis on the issues that others can't or won't cover that help explain why manufactured housing has been underperforming during the Berkshire era while an affordable housing crisis and hundreds of thousands of homeless in America rages on. These are "Industry News, Tips, and Views Pros Can Use" © features and others made and kept us the runaway #1 in manufactured housing trade publisher for a dozen years and counting.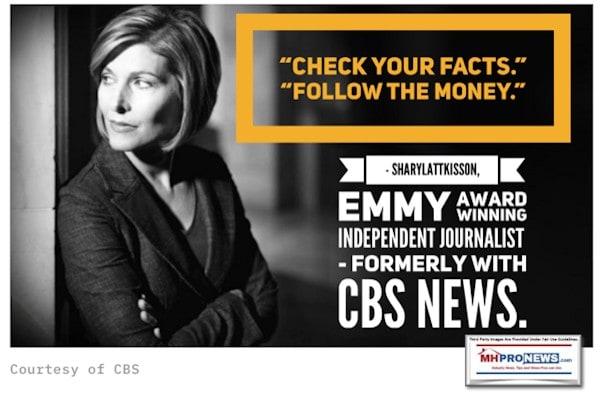 Manufactured Housing Industry Investments Connected Equities Closing Tickers
Some of these firms invest in manufactured housing, or are otherwise connected, but may do other forms of investing or business activities too.
NOTE: The chart below includes the Canadian stock, ECN, which purchased Triad Financial Services, a manufactured home industry lender
NOTE: Drew changed its name and trading symbol at the end of 2016 to Lippert (LCII).
NOTE: Deer Valley was largely taken private, say company insiders in a message to MHProNews on 12.15.2020, but there are still some outstanding shares of  the stock from the days when it was a publicly traded firm.  Thus, there is still periodic activity on DVLY.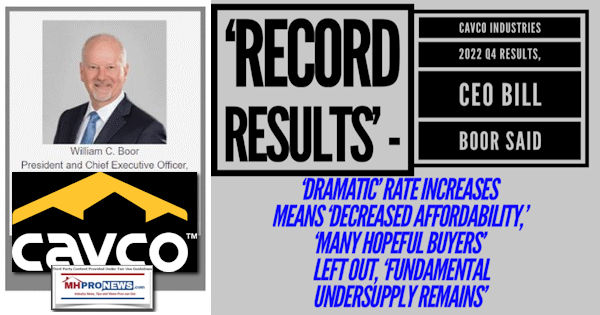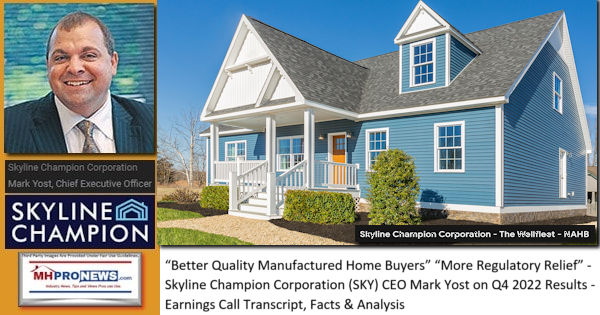 Manufactured Home Communities (a.k.a. 'Mobile Home Parks' – SIC) – Exploring UMH Properties; Fellow Manufactured Housing Institute Member Yes! Communities Suits and Settlements; plus MH Markets Updates
'Announcing!' 'Manufactured Community Owners' Association of America' 'Finally Bringing Fight To Manufactured Home Community Sector of the Industry' – plus Sunday Weekly Manufactured Housing Headlines Review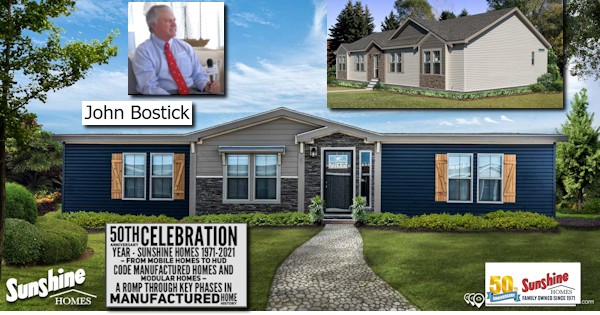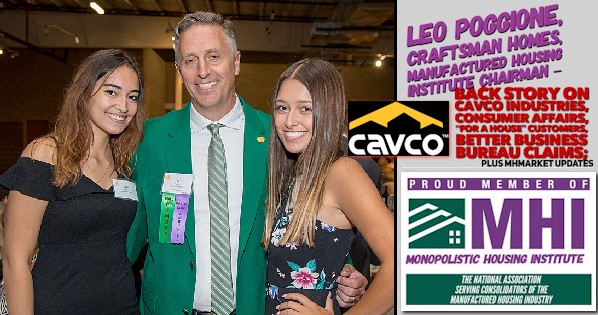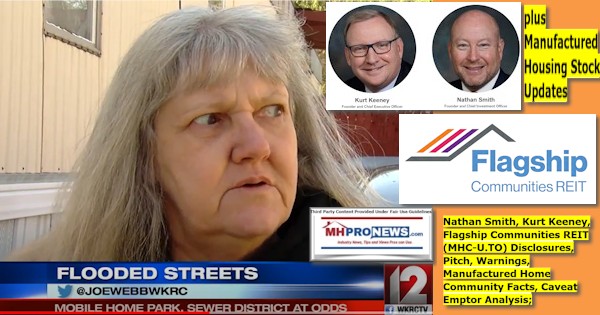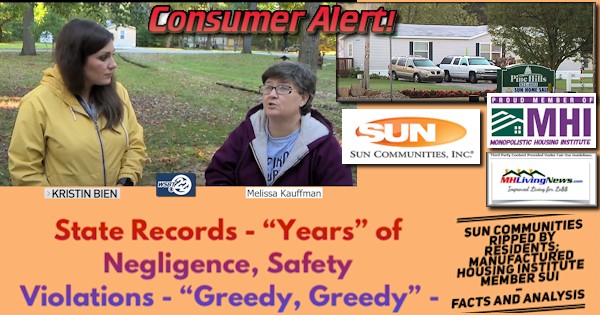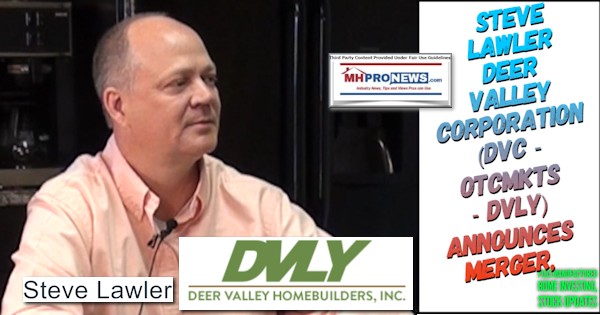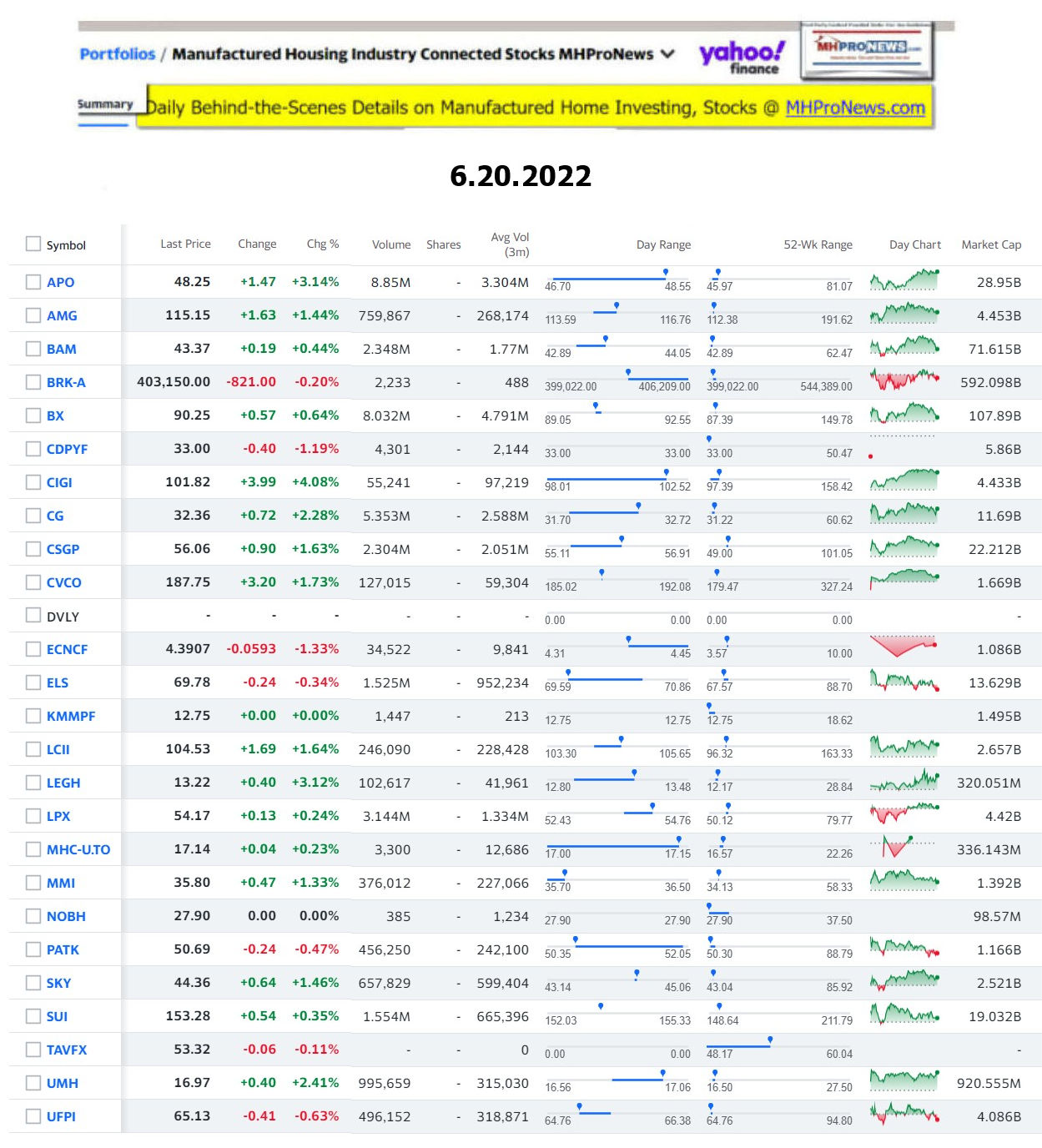 2022

…

Berkshire Hathaway is the parent company to Clayton Homes, 21st Mortgage, Vanderbilt Mortgage and other factory-built housing industry suppliers.


·

LCI Industries, Patrick, UFPI, and LP each are suppliers to the manufactured housing industry, among others.




·

AMG, CG, and TAVFX have investments in manufactured housing related businesses.

For

insights from third-parties and clients about our publisher

, click here.


Enjoy these 'blast from the past' comments.

MHProNews. MHProNews – previously a.k.a. MHMSM.com – has celebrated our 11th year of publishing and have completed over a dozen years of serving the industry as the runaway most-read trade media.
Sample Kudos over the years…
It is now 12+ years and counting…
Learn more about our evolutionary journey as the industry's leading trade media, at the report linked below.
· For expert manufactured housing business development or other professional services, click here.
· To sign up in seconds for our industry leading emailed headline news updates, click here.

Disclosure. MHProNews holds no positions in the stocks in this report.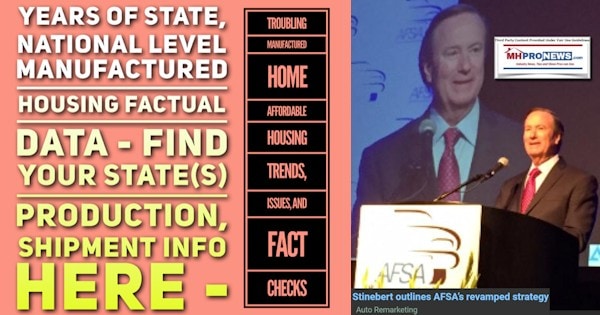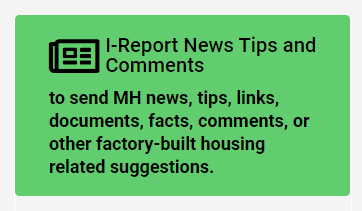 That's a wrap on this installment of "News Through the Lens of Manufactured Homes and Factory-Built Housing" © where "We Provide, You Decide." © (Affordable housing, manufactured homes, stock, investing, data, metrics, reports, fact-checks, analysis, and commentary. Third-party images or content are provided under fair use guidelines for media.) (See Related Reports, further below. Text/image boxes often are hot-linked to other reports that can be access by clicking on them.)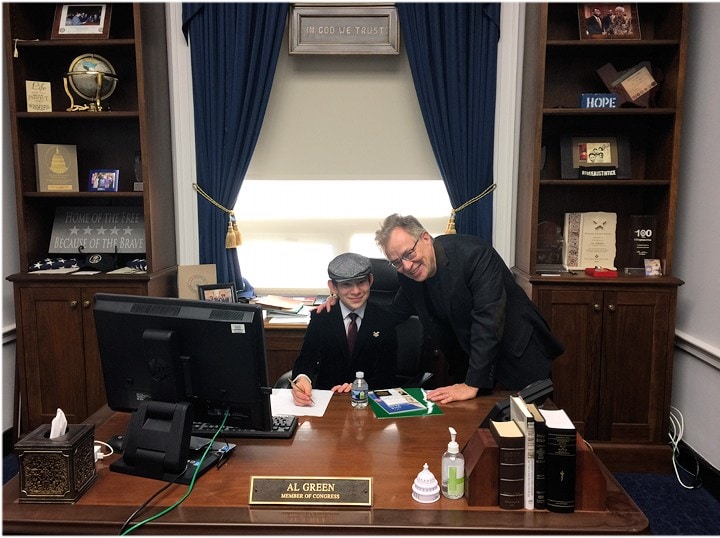 By L.A. "Tony" Kovach – for MHProNews.
Tony earned a journalism scholarship along with numerous awards in history. There have been several awards and honors and also recognition in manufactured housing. For example, he earned the prestigious Lottinville Award in history from the University of Oklahoma, where he studied history and business management. He's a managing member and co-founder of LifeStyle Factory Homes, LLC, the parent company to MHProNews, and MHLivingNews.com. This article reflects the LLC's and/or the writer's position and may or may not reflect the views of sponsors or supporters.