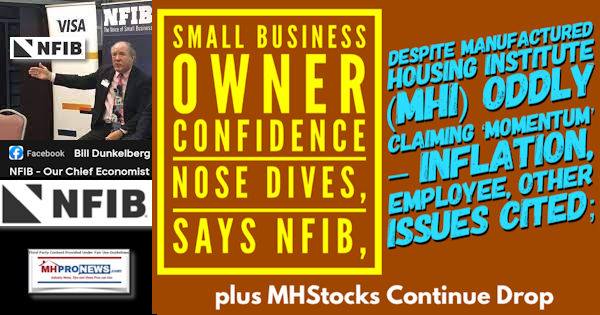 In a news release to MHProNews and mainstream media by the National Federation of Independent Business (NFIB) dated June 14, 2022 (Flag Day), the organization which was founded in 1943 grimly stated: "Small Business Owners' Expectations for the Future at 48-year Low." This member-driven survey by NFIB comes on the heels of a recent statement by the Manufactured Housing Institute (MHI) in which they oddly claimed "momentum." As several current and pending reports reflect, headwinds are building for manufactured housing, and for smaller businesses in general too. It should be noted that NFIB previously told MHProNews that they had hundreds of manufactured housing connected firms among their "hundreds of thousands" of member firms, which compares to MHI's odd claim of 1000 firms, which is apparently achieved in part by counting each of Clayton Homes several hundred retail centers as an individual MHI member.
Small Business Owners' Expectations for the Future at 48-year Low
Date: June 14, 2022
Inflation continues to be No. 1 problem as owners raising selling prices matches record high
WASHINGTON, D.C. (June 14, 2022) – The NFIB Optimism Index fell 0.1 points in May to 93.1, marking the fifth consecutive month below the 48-year average of 98. Owners expecting better business conditions over the next six months decreased four points to a net negative 54%, the lowest level recorded in the 48-year-old survey. Expectations for better business conditions have deteriorated every month since January.
Twenty-eight percent of owners reported inflation was their single most important problem in operating their business, a decrease of four points from April. The net percent of owners raising average selling prices increased two points to a net 72% (seasonally adjusted), back to the highest reading in the 48-year-history of the survey last reached in March and 32 points higher than May 2021.
"Inflation continues to outpace compensation which has reduced real incomes across the nation," said NFIB Chief Economist Bill Dunkelberg. "Small business owners remain very pessimistic about the second half of the year as supply chain disruptions, inflation, and the labor shortage are not easing."
Other key findings include:
Fifty-one percent of owners reported job openings that could not be filled, up four points from April.
The net percent of owners who expect real sales to be higher decreased three points from April to a net negative 15%.
A net 46% (seasonally adjusted) of owners reported raising compensation, down three points from April with a net 25% planning to raise compensation in the next three months, down two points from April but historically high.
Thirty-nine percent of owners report that supply chain disruptions have had a significant impact on their business, up three points. Another 31% report a moderate impact and 22% report a mild impact. Only 8% of owners report no impact from the recent supply chain disruptions.
As reported in NFIB's monthly jobs report, the labor markets are tight as 51% (seasonally adjusted) of all owners reported job openings they could not fill in the current period. Ninety-two percent of those hiring or trying to hire reported few or no qualified applicants for the positions they were trying to fill. Twelve percent of owners cited labor costs as their top business problem. Twenty-three percent said that labor quality was their top business problem, behind inflation.
Unadjusted, 3% of owners reported lower average selling prices and 71% reported higher average selling prices. Price hikes were the most frequent in wholesale (80% higher, 4% lower), manufacturing (79% higher, 1% lower), retail trades (78% higher, 2% lower), and construction (77% higher, 2% lower).
Fifty-three percent of owners reported capital outlays in the last six months, down one point from April. Of those owners making expenditures, 36% reported spending on new equipment, 21% acquired vehicles, and 15% improved or expanded facilities. Six percent of owners acquired new buildings or land for expansion and 12% spent money for new fixtures and furniture. Twenty-five percent of owners plan capital outlays in the next few months, down two points from April.
One percent of owners (seasonally adjusted) reported higher nominal sales in the past three months, down two points from April. The net percent of owners expecting higher real sales volumes decreased three points to a net negative 15%.
The net percent of owners reporting inventory increases fell five points to a net negative 1%. Seventeen percent of owners reported increases in stocks while 15% reported reductions as solid sales reduced inventories at many firms. A net 8% of owners viewed current inventory stocks as "too low" in May, up two points from April. A net 1% of owners plan inventory investment in the coming months.
The frequency of reports of positive profit trends was a net negative 24%, down seven points from April. Among the owners reporting lower profits, 34% blamed the rise in the cost of materials, 25% blamed weaker sales, 10% cited labor costs, 9% cited the usual seasonal change, 8% cited lower prices, and 3% cited higher taxes or regulatory costs. For owners reporting higher profits, 49% credited sales volumes, 18% cited higher prices, and 16% cited usual seasonal change.
Two percent of owners reported that all their borrowing needs were not satisfied. Twenty-two percent reported all credit needs met and 65% said they were not interested in a loan. A net 4% reported their last loan was harder to get than in previous attempts. One percent of owners reported that financing was their top business problem. A net 14% of owners reported paying a higher rate on their most recent loan, down two points from April.
The NFIB Research Center has collected Small Business Economic Trends data with quarterly surveys since the 4th quarter of 1973 and monthly surveys since 1986. Survey respondents are randomly drawn from NFIB's membership. The report is released on the second Tuesday of each month. This survey was conducted in May 2022. ##
In a prior May 11, 2022 dated statement, NFIB stated: "Rising inflation has become a serious detriment for the small business community, and as new data shows, small business owners aren't expecting business conditions to ease anytime soon," said Kevin Kuhlman, NFIB Vice President of Federal Government Relations. "Small business optimism is now at its lowest level since April 2020, while most Main Street employers report that inflation is substantially impacting their business. The administration and Congress should not increase the pressure on small businesses with new taxes and mandates but instead promote policies that would grow and strengthen the small business economy."
Additional Information, More MHProNews Analysis and Commentary in Brief
The previously referenced MHI comments about momentum are found in the report linked below.
MHI Claims 'Momentum' in D.C. – HousingWire, MHInsider Showcase Manufactured Housing Institute CEO Lesli Gooch Op-Ed on DOE Energy Rule Sans Critique, Fact Check, Viewpoints; plus MHMarket Update
MHI has touted in new videos their engagement with various federal officials at the recent Innovation in Housing Showcase (IHS).
NAHB, HUD Preparing Innovative Housing Showcase June 10-12, 2022; Manufactured Housing on Display in Washington, D.C.'s National Mall – PRs, Facts, Analysis; Plus MHVille Equities Update
But a recent consumer confidence survey reveals that the general public's mood seems to mirror what the NFIB has stated in their media release, published above.
'Americans Deeply Pessimistic About Economy,' 'Sour Mood' Per Survey As Gas, Groceries, Housing Costs Soar; plus Manufactured Home Equities Market Update
The Manufactured Housing Association for Regulatory Reform (MHARR) has hammered MHI for their claimed role in failing to authentically represent the interests of smaller business owners. A recent example is MHI's belated introduction of a bill they claim could help avert a looming crisis in Department of Energy (DOE) mandated standards.
H.R. 7651-Manufactured Housing Affordability and Energy Efficiency Act of 2022, Skopos Labs, GovTrack Reveal Duplicity or Madness of Manufactured Housing Institute (MHI) Advocacy Claims
Yet, MHI's own prior chairman aptly warned some years ago that MHI had to admit it had not always been pro-active in addressing threats. Nathan Smith pledged to leave MHI as a more pro-active rather than re-active trade group. How has that pledged worked out? MHI has ironically answered that by introducing a bill that has no Democratic co-sponsor.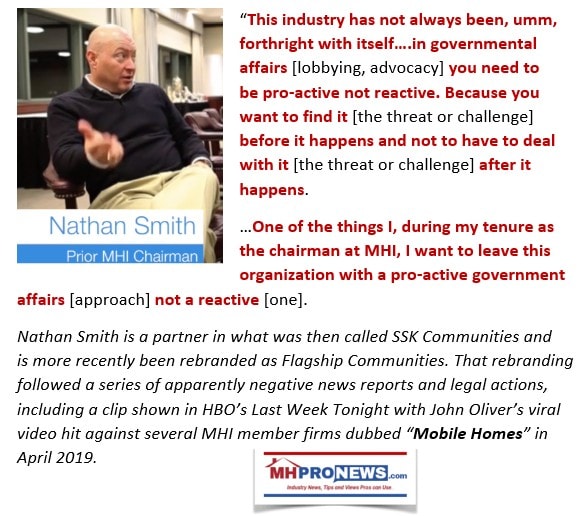 Manufactured home prices have risen at a faster clip than some other products, per federal data.
U.S. Census Bureau Updated HUD Code Manufactured Housing Sales Price Data Nationally, by U.S. Regions – 'Elites Hate Lower Income Americans and Manufactured Homes, Which They Deny But Prove at Every Turn
For additional recent data and related insights and reports, see those linked below.
State by State, National Totals on HUD Code Manufactured Home Production, Shipments for April 2022; plus, Sunday Manufactured Housing Headlines Week in Review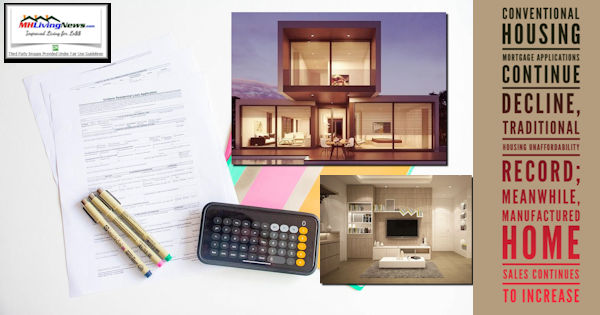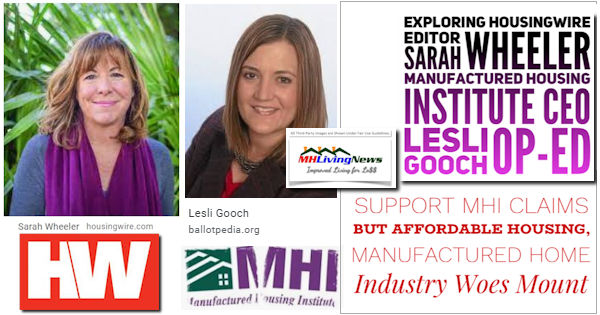 Next up is our daily business news recap of yesterday evening's market report, related left-right headlines, and manufactured housing connected equities.
The Business Daily Manufactured Home Industry Connected Stock Market Updates.  Plus, Market Moving Left leaning CNN and Right-leaning (Newsmax) Headlines Snapshot. While the layout of this daily business report has been evolving over time, several elements of the basic concepts used previously are still the same. For instance. The headlines that follow below can be reviewed at a glance to save time while providing insights across the left-right media divide. Additionally, those headlines often provide clues as to possible 'market-moving' news items.
Market Indicator Closing Summaries – Yahoo Finance Closing Tickers on MHProNews…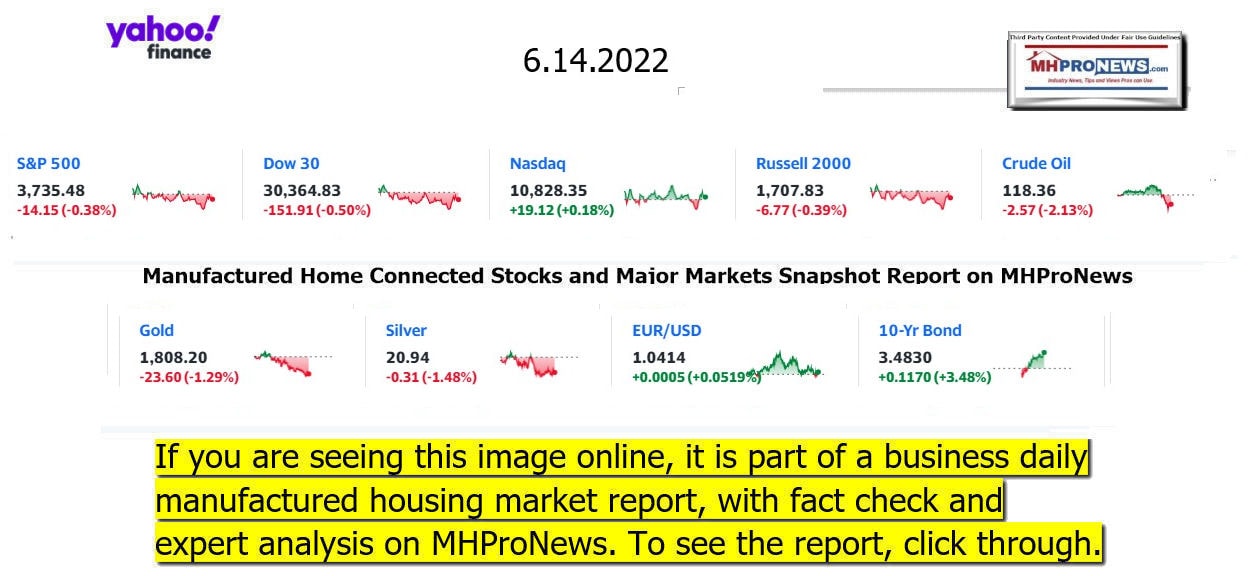 Headlines from left-of-center CNN Business – from the evening of 6.14.2022
Millionaires ditch Russia
MOSCOW, RUSSIA – 2021/01/18: Apartment blocks representing various architectural styles and ranging in residents wealth and comfort level, located in the West part of Moscow. (Photo by Leonid Faerberg/SOPA Images/LightRocket via Getty Images)
Three times as many Russian millionaires will leave the country this year than in 2019
The stock market is demanding the Fed take historic action on inflation
All of Joe Biden's stock market gains have evaporated
Retiring into a bear market: What to do, what to avoid
No recession alarm bells for Corporate America … yet
Bonds are sending a stark message about the economy
Key inflation measure slows slightly, but remains uncomfortably high
Where do you put your money in a bear market? Try wine, art and baseball cards
Stocks are falling, prices are skyrocketing. How to protect your money
The Fed may have to do something it hasn't done since 1994 to tame inflation
Coinbase lays off 18% of its workforce and warns of 'crypto winter'
Bitcoin plunges below $23,000 as the crypto meltdown continues
Massachusetts court blocks gig worker ballot measure backed by Uber, Lyft
How this mom is using coupons to combat inflation
Dollar banknotes with bull and bear.
How bears and bulls became Wall Street's mascots
Fuel prices at a Shell station in Menlo Park, California, US, on Thursday, June 9, 2022.
Why gas prices always end in 9/10 of a cent
Gas prices are rising, so it's a good thing some vehicles are secretly hybrids
BUSINESS LEADERS
CEO who fired 900 people over Zoom accused of misleading investors
Apple's CEO responds to evolving workplace dynamics
220 CEOs demand Senate action on gun violence
Credit Suisse CEO blasts 'really stupid' takeover rumor
Sheryl Sandberg's complicated legacy at Facebook
OUT OF STOCK
The 68,000 square foot Huy Fong Foods, Inc. Sriracha hot chili sauce plant shown in April 2014.
Sriracha shortage: What you need to know
A tampon shortage is the latest nightmare for women
Lettuce shortage forces KFC to offer cabbage in Australia
Taco Bell is running out of Mexican Pizza
Instacart: Baby formula searches surging
Headlines from right-of-center Newsmax 6.14.2022
Trump Approval Was 11 Points Above Biden's at Same Pre-Midterms Point in Term
Troubling indicators for Biden, and for his Democratic Party, as midterm election activity ratchets up and Republicans aim to recapture congressional control. [Full Story]
Russian Invasion of Ukraine
WNBA Star Griner's Russia Detention Extended for Third Time
Marine Trevor Reed Files UN Petition Against Russia for Wrongful Detention
Report: US Bureaucracy Creating Lag Getting Weapons to Ukraine
Russians Control 80% of Contested City in E. Ukraine
Ukraine, WH Alum Join to Limit Online Russia Propaganda
Pope Raps Russian 'Cruelty' in Ukraine
Bucolic Ukraine Forest Is Site of Mass Grave Exhumation
Russia's Oil Profits Skyrocket Despite Embargo
More Russian Invasion of Ukraine
Newsmax TV
Greta Van Susteren Starts Newsmax Show Tonight!
Buddy Carter: Gas Prices, Inflation Will Lead to GOP Sweep | video
Dusty Johnson: Formula Shortage No Priority for WH | video
Michigan Candidate Rebandt: 'Shocked' by Rival's Arrest | video
Tim O'Neal: Philly DA Must Be Impeached | video
RNC's Dennard: Voters, Not Trump, Key Factor in S.C. Primary | video
More Newsmax TV
Newsfront
S. House Passes Bill Expanding Supreme Court Security, Sending Bill to President
The House of Representatives gave final congressional approval on Tuesday to a bill that would bolster Supreme Court security, in light of threats made against justices ahead of their anticipated ruling curtailing abortion rights.The bill, approved unanimously by the Senate…… [Full Story]
Fisher-Price, US Regulators Warn of Infant Deaths in Rockers
Fisher-Price and U.S. product safety regulators are telling parents [Full Story]
Archivists Unable to Verify Biden's Claim of Appointment to Naval Academy
President Joe Biden's recent claim of being appointed to the United [Full Story]
US Awaits 'Constructive' Iranian Response on Nuclear Deal
The United States said on Tuesday it awaits a constructive response [Full Story]
Greta Van Susteren Starts Newsmax Show Tonight!
Veteran broadcaster Greta Van Susteren returns to nightly television [Full Story]
Democrats, GOP Take Contrasting Views on LGBTQ Survey Bill
An effort to be more inclusive or attempted intrusion by the federal [Full Story]
Monkeypox Simulation Predicted May 2022 Outbreak
Public health experts say it's too soon to determine if a 2021 [Full Story] | Platinum Article
Satellite Images Suggest Iran Preparing for Rocket Launch
Iran appeared to be readying for a space launch Tuesday as satellite [Full Story]
US Vulnerable to Russia, China Nuclear Strike
Despite the common mantra that "a nuclear war cannot be won and must [Full Story] | Platinum Article
Air Force: Crew Made Right Decision to Leave Kabul Airport
The U.S. Air Force this week issued a statement supporting the crew [Full Story]
Study: Americans Think They Eat Healthier Than They Really Do
Many people think they make healthy food choices, but they may be [Full Story]
Landmark Ruling in New York: Elephant Denied Human Rights
A landmark ruling in New York's top court determined Happy the [Full Story]
Diabetics: Keep Your Blood Sugar Under 90 (Doing This)
Glocotrust
Rasmussen Poll: Trump Tops Biden by 11 at Same Point
Democrats had repeatedly sought to rebuke former President Donald [Full Story]
Report: 40% of Law Enforcement Agencies Failed to Report 2021 Crime Data
Nearly40% of law enforcement agencies in the U.S.,including in cities [Full Story]
Trump Issues Free Watch to All Supporters, (Liberals Demanding It Be Banned!)
com
Tennessee Cops Warn of Dollars Laced With Fentanyl
Tennessee law enforcement officials are warning folded $1 bills were [Full Story]
Poll: One-Third of Americans Say They Haven't Moved Beyond Pandemic
More than one-third of Americans in a poll reportthat they have not [Full Story]
Russia Again Extends Griner Detention
A Russian court has extended the pretrial detention for WNBA star [Full Story]
Man Climbs Oklahoma City's Devon Tower in Anti-Abortion Protest
A man on Tuesday climbed the 50-story Devon Tower in downtown [Full Story]
GOP House Lawmakers Want Biden to Aid America's Farmers
Ninety-six Republican House lawmakers have signed a letter to [Full Story]
Zelenskyy, Sean Penn Rally Hollywood Support for Ukraine
Ukraine President Volodymyr Zelenskyy spoke at a benefit organized by [Full Story]
Bernie Sanders: If Biden Runs Again, 'I Will Support Him'
If President Joe Biden decides to run for reelection in 2024, he has [Full Story]
State GOP Will Attempt Difficult Impeachment of Philly DA
Republican state lawmakers in Pennsylvania are initiating the [Full Story] | video
Rick Scott: Biden 'Unfit for Office,' Should Resign
Rick Scott, R-Fla., released a new video ad Monday, and said [Full Story]
Apple TV, Major League Soccer Reach Historic, 10-yr Broadcasting Deal
Major League Soccer and Apple TV announced a partnership on Tuesday [Full Story]
High School Club Asks Students How They Know They're Heterosexual
An Arizona high school club in the Scottsdale Unified School District [Full Story]
Bernanke: Fed's Independence Makes 'Great Inflation' Repeat Unlikely
Former Federal Reserve Chair Ben Bernanke (2006-2014)wrote an opinion [Full Story]
Ron DeSantis' 'Insurrection' Crack Annoys Florida AG Candidate
A Democrat running for state office in Florida took offense to Gov. [Full Story]
Illinois Rep. Sean Casten Announces Death of Daughter
Sean Casten, D-Ill., announced on Monday night that his [Full Story]
Report: Ozzy Osbourne to Undergo Neck, Back Surgery
Rocker Ozzy Osbourne is set to undergo life-altering surgery Monday [Full Story]
Glitch at Gas Station Drops Fuel Price to 69 Cents per Gallon
With fuel prices soaring, motorists clambered to a local gas station [Full Story]
6 Panel Postpones Hearing
The House of Representatives committee investigating the deadly Jan. [Full Story]
More Newsfront
Finance
Biden Slams Wall Street, Defends Economy
S. President Joe Biden blasted Wall Street and Republicans, while making a full-throated defense of his economic plans to thousands of union members in Philadelphia on Tuesday, as he seeks to improve dismal approval ratings amid high inflation and fears of recession…. [Full Story]
Wall St Watchdog FINRA to Bulk Up Crypto Capabilities
Caterpillar to Move Global HQ to Texas
Biden Disses Trump's Jobs Record With Herbert Hoover Comparison
Bob Ciura: 3 Strong Dividend Kings for High Future Returns
More Finance
Health
Study: Over 14 Percent of World Has Had Lyme Disease
More than 14 percent of the world's population has had Lyme disease, the most common tick-borne illness, according to a major review of the available research published on Tuesday…. [Full Story]
WHO Set to Decide If Monkeypox Represents Health Emergency
Experimental Nonhormonal Drug Alleviates Hot Flashes
Study: COVID Rebound Rare After Paxlovid Treatment
US Approves First Pill for Treatment of Alopecia
MHProNews has pioneered in our profession several reporting elements that keep our regular and attentive readers as arguably the best informed in the manufactured housing industry. Among the items shared after 'every business day' (when markets are open) is our left-right headline recap summary. At a glance in two to three minutes, key 'market moving' news items are covered from left-of-center CNN Business and right-of-center Newsmax. "We Provide, You Decide." © Additionally, MHProNews provides expert commentary and analysis on the issues that others can't or won't cover that help explain why manufactured housing has been underperforming during the Berkshire era while an affordable housing crisis and hundreds of thousands of homeless in America rages on. These are "Industry News, Tips, and Views Pros Can Use" © features and others made and kept us the runaway #1 in manufactured housing trade publisher for a dozen years and counting.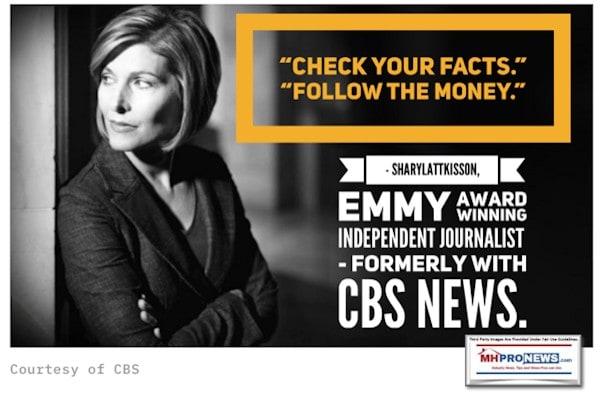 Manufactured Housing Industry Investments Connected Equities Closing Tickers
Some of these firms invest in manufactured housing, or are otherwise connected, but may do other forms of investing or business activities too.
NOTE: The chart below includes the Canadian stock, ECN, which purchased Triad Financial Services, a manufactured home industry lender
NOTE: Drew changed its name and trading symbol at the end of 2016 to Lippert (LCII).
NOTE: Deer Valley was largely taken private, say company insiders in a message to MHProNews on 12.15.2020, but there are still some outstanding shares of  the stock from the days when it was a publicly traded firm.  Thus, there is still periodic activity on DVLY.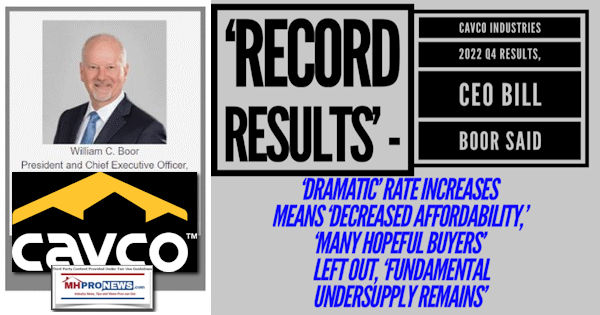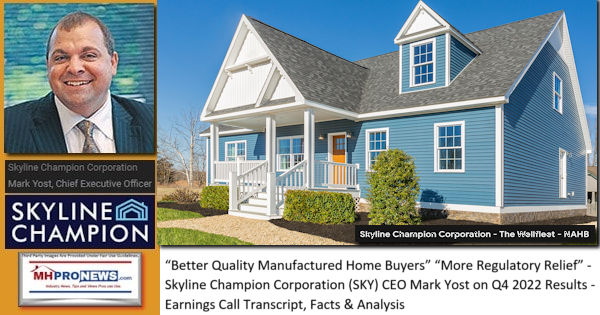 Manufactured Home Communities (a.k.a. 'Mobile Home Parks' – SIC) – Exploring UMH Properties; Fellow Manufactured Housing Institute Member Yes! Communities Suits and Settlements; plus MH Markets Updates
'Announcing!' 'Manufactured Community Owners' Association of America' 'Finally Bringing Fight To Manufactured Home Community Sector of the Industry' – plus Sunday Weekly Manufactured Housing Headlines Review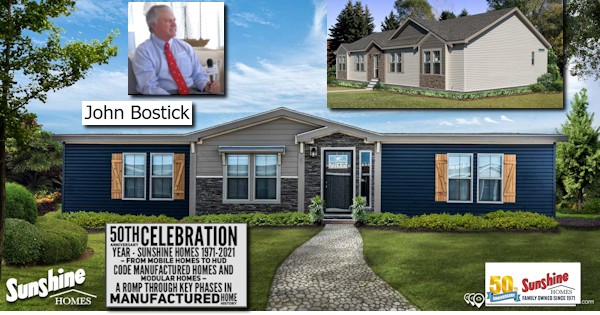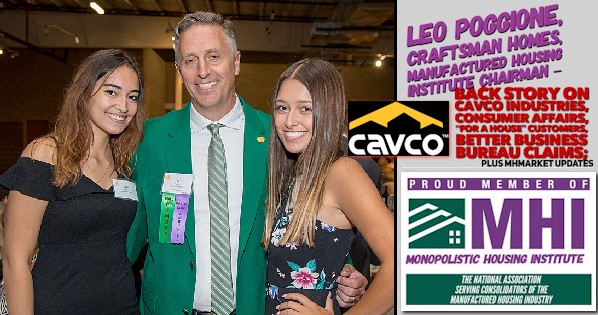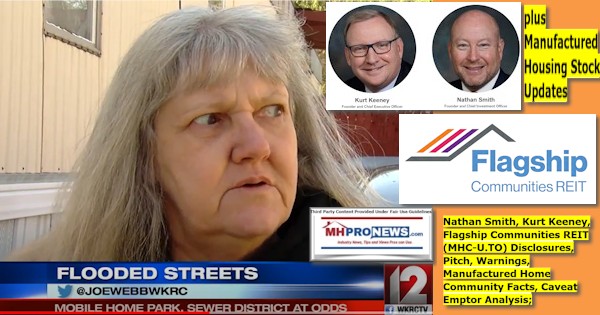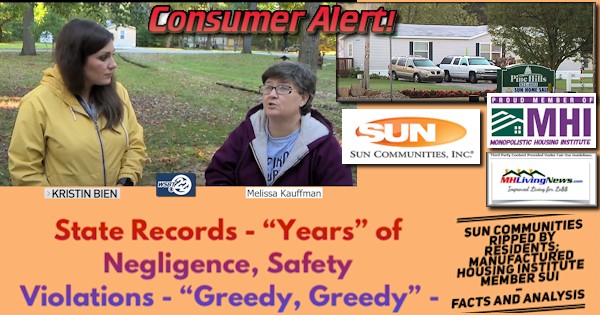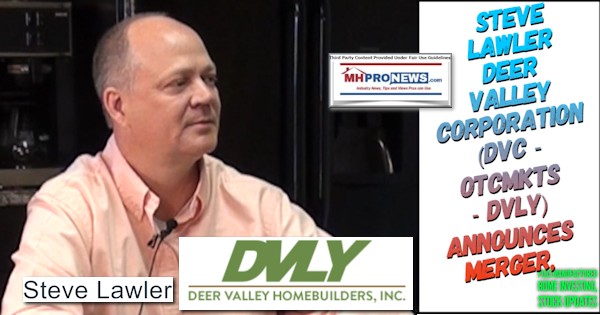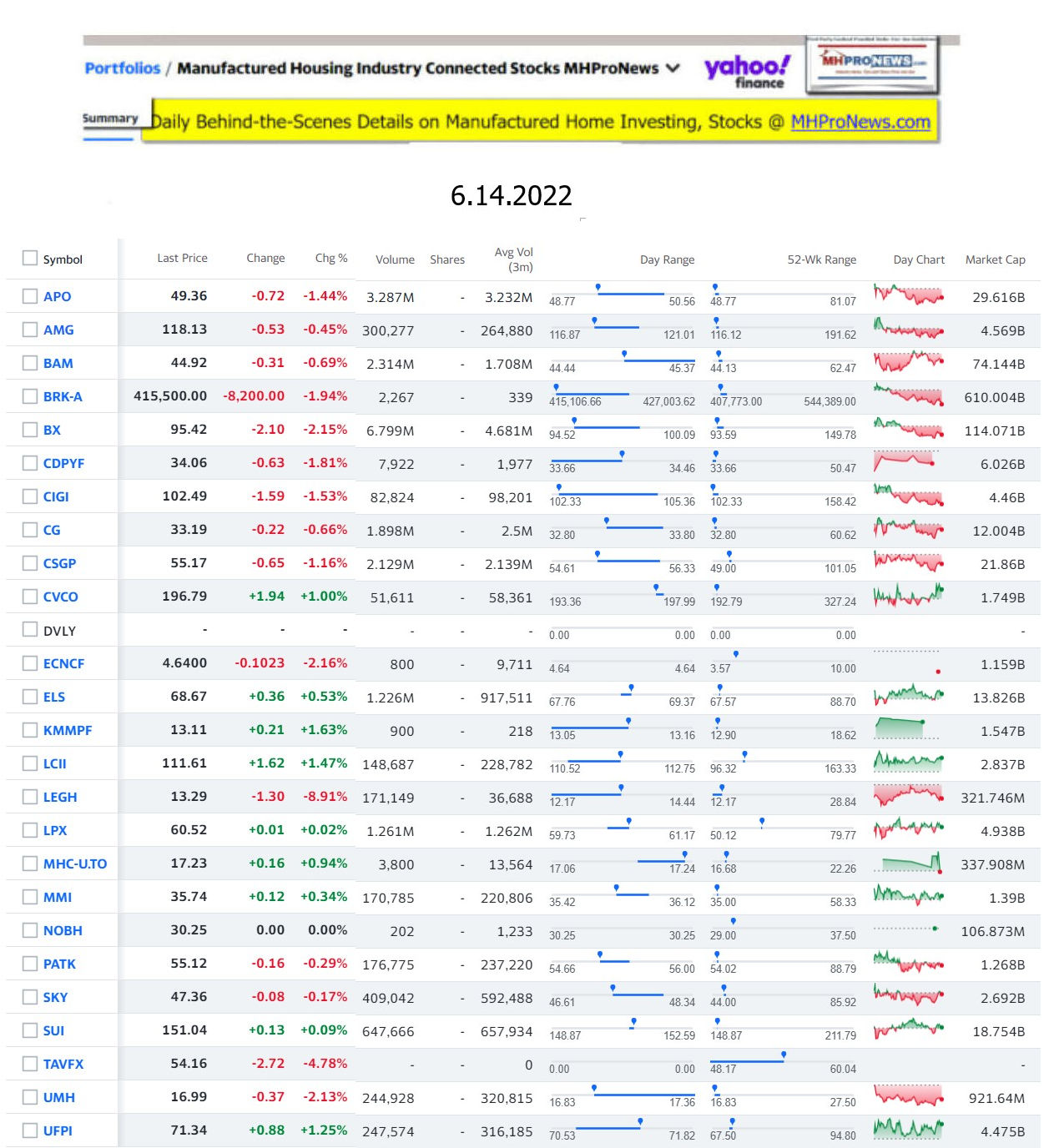 2022

…

Berkshire Hathaway is the parent company to Clayton Homes, 21st Mortgage, Vanderbilt Mortgage and other factory-built housing industry suppliers.


·

LCI Industries, Patrick, UFPI, and LP each are suppliers to the manufactured housing industry, among others.




·

AMG, CG, and TAVFX have investments in manufactured housing related businesses.

For

insights from third-parties and clients about our publisher

, click here.


Enjoy these 'blast from the past' comments.

MHProNews. MHProNews – previously a.k.a. MHMSM.com – has celebrated our 11th year of publishing and have completed over a dozen years of serving the industry as the runaway most-read trade media.
Sample Kudos over the years…
It is now 12+ years and counting…
Learn more about our evolutionary journey as the industry's leading trade media, at the report linked below.
· For expert manufactured housing business development or other professional services, click here.
· To sign up in seconds for our industry leading emailed headline news updates, click here.

Disclosure. MHProNews holds no positions in the stocks in this report.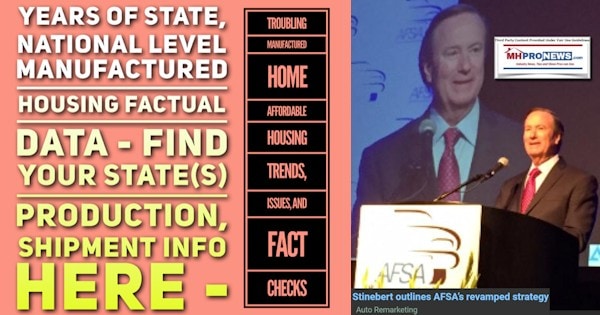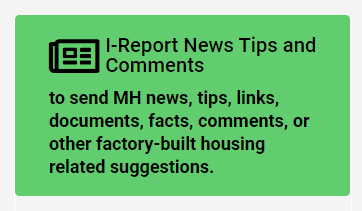 That's a wrap on this installment of "News Through the Lens of Manufactured Homes and Factory-Built Housing" © where "We Provide, You Decide." © (Affordable housing, manufactured homes, stock, investing, data, metrics, reports, fact-checks, analysis, and commentary. Third-party images or content are provided under fair use guidelines for media.) (See Related Reports, further below. Text/image boxes often are hot-linked to other reports that can be access by clicking on them.)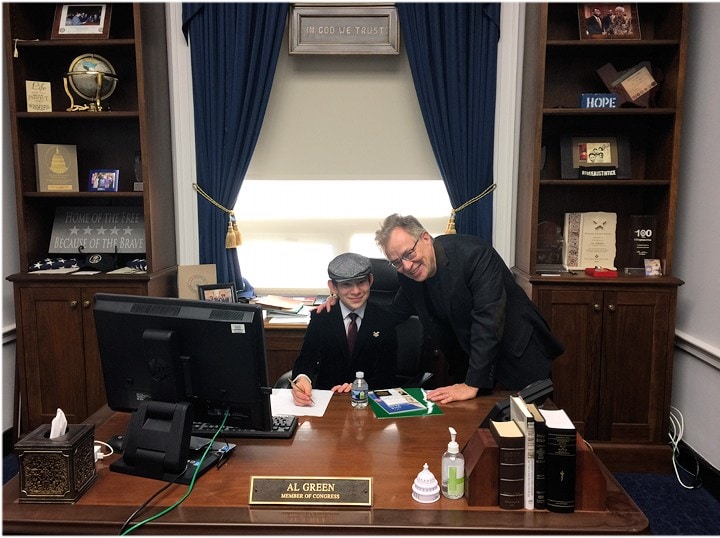 By L.A. "Tony" Kovach – for MHProNews.
Tony earned a journalism scholarship along with numerous awards in history. There have been several awards and honors and also recognition in manufactured housing. For example, he earned the prestigious Lottinville Award in history from the University of Oklahoma, where he studied history and business management. He's a managing member and co-founder of LifeStyle Factory Homes, LLC, the parent company to MHProNews, and MHLivingNews.com. This article reflects the LLC's and/or the writer's position and may or may not reflect the views of sponsors or supporters.