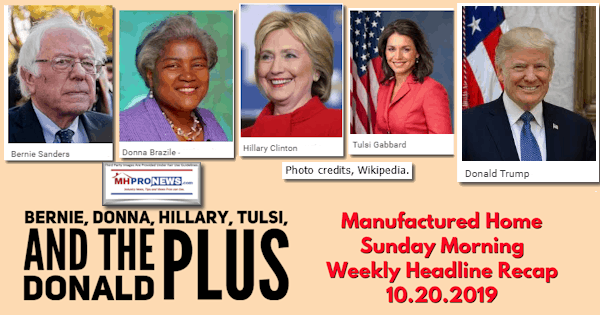 There are some stories that don't have a happy ending.
One need but look at divorce or crime statistics to realize the truth in that previous sentence. But some defeats can be turned into victories. How a loss is approached is as or sometimes more important than the loss itself.
Next, in approaching the first part of the headline topic, consider that in some endeavors there will only be a single winner. For anyone who has ever played sports, political contests, chess or poker in a tournament, there is at last no ties. There is only one winner.
But even in politics, sports, or other gaming contests, a loss can – if taken as a learning experience that can become a springboard – can be later be turned into a victory. Perhaps the Abraham Lincoln story best exemplifies that truth.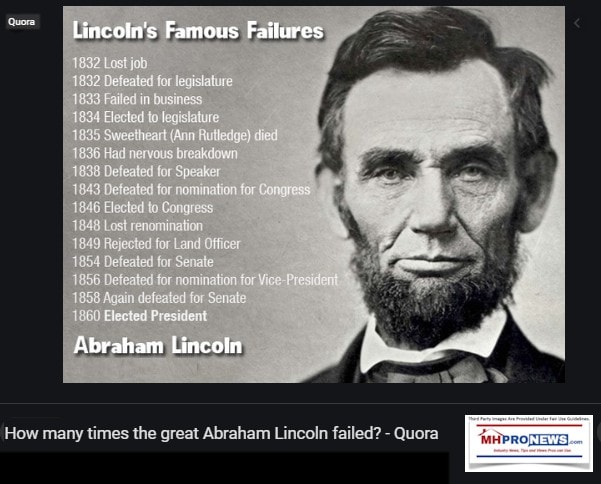 It is in business, living, or similar contests that someone can recognize that every experience, good or bad, could at some level be a learning experience that results in a later victory. That is accomplished by discipline, understanding, long-term thinking, an appropriate plan, and then execution on that plan that allows for necessary adaptations.
Whichever side – or no side – you and yours happened to be on in the 2020 or 2016 election cycles, the winner and the numbers of also-rans each had an experience to learn from and build upon. It is easy to forget that on the Democratic side in 2016, there were at first several candidates. One might rightly wonder if the best possible nominee in 2016 among Democrats for the presidency won that party's mantle? The same could be asked on the Republican side, or among the minor party or independent candidates.  That muse aside, the outcome is what it is.
Keep all of those thoughts in mind and recall as well this point. The ones who holds the Oval Office and which party and administration does what in Washington, D.C., the state house, or at your city and county level matters.
Even as we write this, Amazon is flexing its donor muscles in a city contest, not just a state or national races. Jeff Bezos founded Amazon is far from alone in having a plan.
Big boys have plans. You need one as well. Big players may have certain advantages.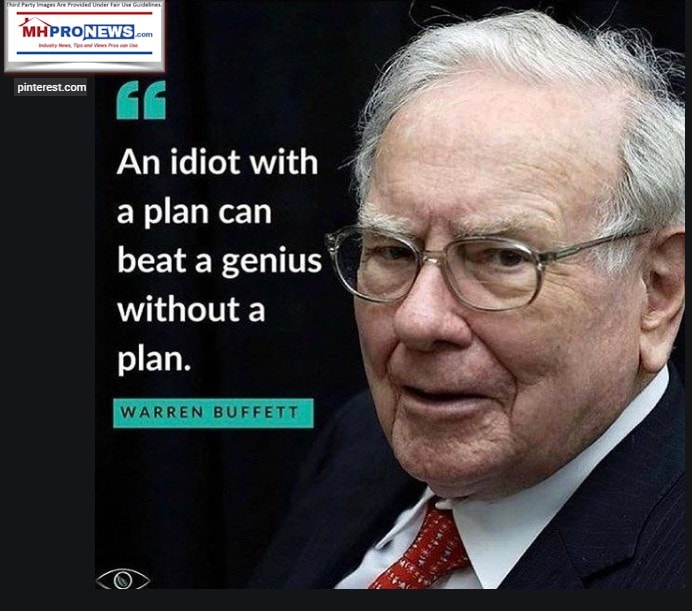 But know it or not, you could have advantages too. That is hopefully among the reasons you and so many others are here, as a pragmatic pathway for empowerment. Knowledge properly used, combined with motivation, discipline, a plan, and execution – and yes, sometimes prayer and miracles – can allow a David to beat a Goliath.
With that tee up, let's turn to the headline topic before proceeding to our weekly recap of the issues that made headlines between 10.13.2019 and 10.20.2019 here at the runaway-largest and most-read trade media serving manufactured housing.
Bernie, Donna, Hillary, Tulsi, and the Donald
Yesterday, Senator Bernie Sanders reportedly set the record for crowd size among Democratic contenders so far in the 2020 election cycle. Per the security firm, over 25,000 were in attendance. A heart attack and being in third place in most polls among 2020 Democratic contenders doesn't mean that he is lacking in enthusiasm among his followers. Win on lose the Democratic Party nomination for president this time around, he clearly intends to make a show of it.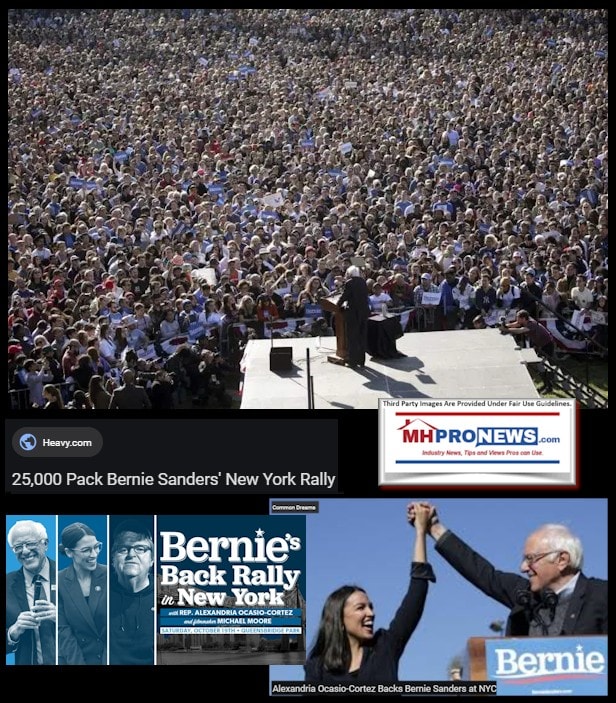 When public officials, mainstream media, or others are tempted to shrug off or look away from allegations of rigged systems impacting consumers and businesses, they should not have to look far to see similar or more severe claims of prominently exposed rigged systems being played out in politics and the daily news in the last few years.
For example.
One should not forget that former Democratic National Committee (DNC) Chair Donna Brazile said more than once in writing and in comments caught in videos that she told Senator Bernie Sanders that she found evidence that during the 2016 contest between the Vermont socialist and former First Lady and Secretary of State Hillary Clinton was to some degree rigged. Only MHProNews reported that in our industry's trade media, but that is true of so many other items that directly or indirectly impact the manufactured housing industry. "We Provide, You Decide." ©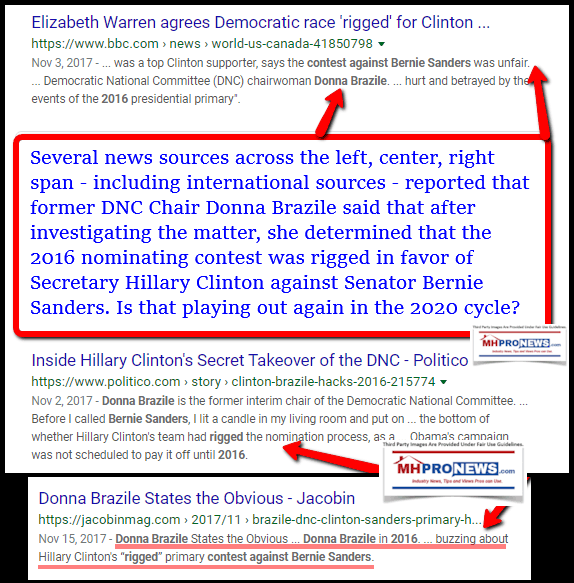 In telling the story of a rigged political system, that should be a lesson learned. Ideally, the takeaway shouldn't be that someone tosses up their hands in disgust, and never engages in politics again. That sad outcome only benefits those who rig a system.
Rather, one must learn to spot the machinations that occur, then behave and vote accordingly. It must be mentioned that Representative Alexandria Ocasio Cortez (AOC) (NY-D) is in Congress today because of low voter turnout in a primary which allowed her to unseat an incumbent. Not voting is a vote too. Not voting is a 'vote' for the ultimate winner of any given contest.
Disgust or disinterest in voting is a support for the content's winner.
Thus a wise vote, and engagement prior to voting matters. AOC is living proof of that point. Everyone in her district that didn't vote in that primary de facto sided with the eventual winner.
That same principle applies in business when there is a rigged system being deployed.
Hillary vs. Tulsi
This past week, former Secretary of State Hillary Clinton took a not to subtle shot at fellow Democrat, armed services veteran, and Congressional Representative Tulsi Gabbard (HI-D). Clinton claims Gabbard is a kind of Manchurian Candidate, a puppet of Moscow. It is reminiscent of Ms. Clinton claims of 'a vast rightwing conspiracy' back in the 1990s, designed to deflect from then President Bill Clinton's (D) legal woes that resulted in his impeachment, and his disbarment from the legal profession.
Or more recently, in 2016, the former First Lady and two time presidential hopeful complained that candidate Donald Trump had colluded with Russians to rig that election. In an ironic twist, Ms. Clinton who demanded during a debate that Mr. Trump commit to accepting the election results even before they were known. Days later, perhaps hypocritically, Clinton herself and many of her colleagues rejected the election outcome in practical terms, despite the words spoken the next day.
Starting shortly after the results were known, the wheels were set in motion to begin the first of several efforts to block the electoral college's results by getting electors to flip, and later to impeach a president that had not yet taken the oath of office.
That's not sore loser, that's a political strategy born out of panic.
The sources of that panic are slowly being revealed. In roughly the next two or three weeks, sources in D.C. and beyond indicate that some in the so-called "Deep State" will begin to face indictments for abuses of processes and unlawful misuse of federal power. Time will tell if those sources prove correct. Others are said to be following in the Justice Department's pipeline.
But back to Rep. Gabbard and former Sec. Clinton.
It will be recalled that former Democratic National Committee Chair Donna Brazile told Senator Bernie Sanders that she found evidence that their party's apparatus had been rigged by Clinton against him.
Is it beyond the pale of credulity to consider that Clinton is attempting to do something similar to Gabbard?
Here is a video that outlines the issues and provides Gabbard's response and counter-claim. In one day on YouTube, this video has had over 500,000 views and over 10,000 posted comments. While right-of-center Fox News' Tucker Carlson seems to have a soft-spot for Rep. Tulsi Gabbard among her party's contenders for the Oval Office, the video does outline Hillary's claims and Gabbard's defense and counterclaims. Whatever the truth is about these allegations, it may come down to another case of one or more individuals with influence trying to rig the Democratic nominating contest. Getting to the bottom of it is thus useful for Democratic supporters.
Before proceeding, let's note that allegations of criminal wrongdoing span party lines. Representatives Duncan Hunter and Chris Collins (GOP) are but two recent instances of Republicans who are accused of violations of various laws. Collins has plead guilty; Hunter is fighting the charges. Once more, only MHProNews in MHVille trade media has covered these topics. That's 'fair and balanced.'
GOP's Rep Collins Resigns Over Insider Trade Scandal, plus Manufactured Home Investment, Stock Updates
The Donald – President Trump
That said, it must be noted that several Democratic leaders have arguably gone beyond claimed constitutional oversight duties in search of a credible crime to accuse President Donald Trump of having committed. In America, you don't go looking for a crime to fit someone you don't happen to like, at least that is not how the system is supposed to work. America also rejected the 'star chambers' of closed door secret proceedings in favor of public trials where the accused has rights and is presumed innocent until proven guilty.
Rephrased, some Democrats not only eat their own party's candidates, some unethically target their rivals too. One might wonder if a Senator Mitt Romney or others on the GOP side hoping for something similar too. Again, objectivity, evidence, patterns of behavior, and facts all matter.
Let Democrats try to beat President Donald J. Trump the good old fashion and legal way, at the ballot box next November 3, 2020. But their non-stop effort to unseat a duly elected president is not only un-American, it would ultimately hurt many in their own party. Just wait and see. Our sources indicate that by mid-November, several federal investigations related to the 2016 attempts to rig the election and efforts since will be made public. Stay tuned.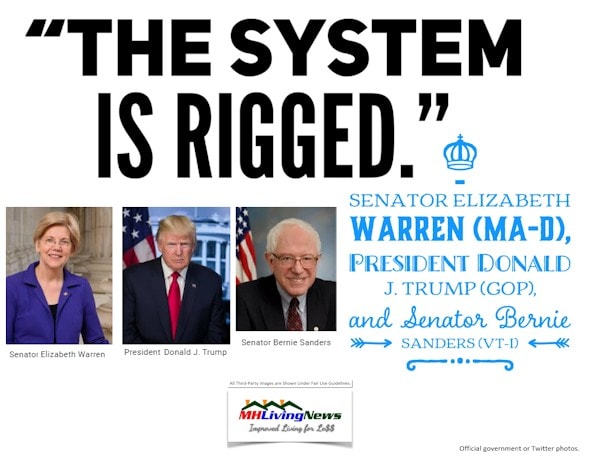 There is drama in D.C. There is drama in MHVille. We bring you some of both every week. The reasons are simple. Politics impacts your business, sooner or later. To be equipped with reliable insights is a distinct advantage over those who don't track the news and prepare accordingly.
If the system is rigged in D.C., why would anyone be surprised if it has been rigged in numerous cases at the association level in manufactured housing?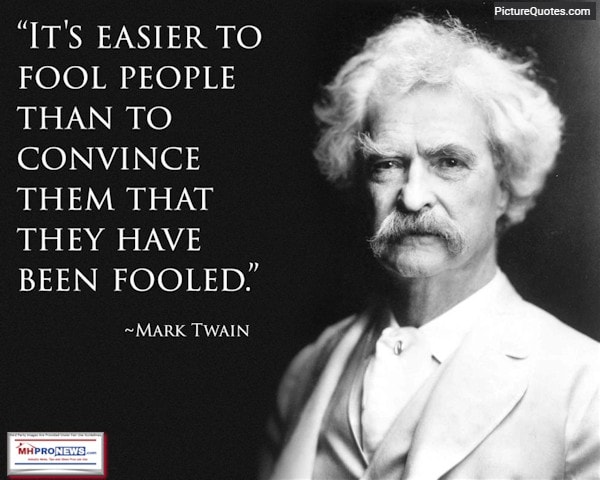 With no further adieu, let's pivot to our review of the headlines and topics in the week that was, from 10.13 to 10.20.2019.
What's New in Washington, D.C. from MHARR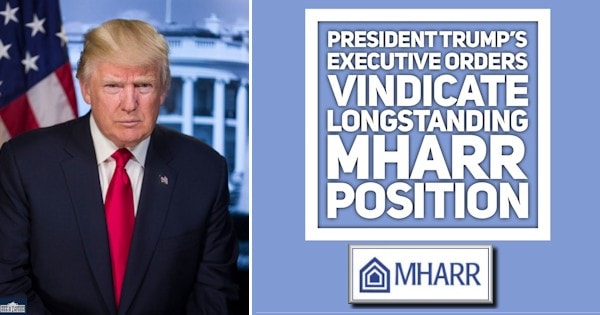 What's New on the Daily Business News on MHProNews
Saturday 10.19.2019
EducateMHC – George Allen Questions MHI, Clayton, 21st, and Vanderbilt Mortgage over MHARR Press Release Revelations
Friday 10.18.2019
Supreme Court Takes Up Challenge to CFPB, plus Manufactured Home Investing, Stock Updates
"Going Mobile," "Midas Mike," "Okay, Trailer Park it Is" – CBS' NCIS Spoofs Manufactured Home Community Living, Including Frank Rolfe Type Character
Examples of Manufactured Home Factory Workers From a HUD Code Manufactured Home Builder
Thursday 10.17.2019 
Body of Evidence, Federal Trade Commission (FTC), Manufactured Housing Institute Staff, Gaslighting – the Growing Case
Frank Rolfe, Impact Communities, Sparking Calls for National Rent Control, Mainstream News, Elected Officials React
Unconventional Solution Succeeds, Says President Trump, plus Manufactured Home Investing, Stock Updates
Comparing Manufactured Home Industry Trade News Claims, MHInsider, MHReview, EducateMHC, George Allen Says "Gaslighting" – What Data, SPJ Reveals
Wednesday 10.6.2019
Are Democrats Right to Call for the Breakup of Corporate Giants? Amazon, FAANG, Berkshire Hathaway, Microsoft and Manufactured Housing
Trump Admin, Rising Deficits – Data, Comparisons vs. Obama Admin, plus Manufactured Home Investing, Stock Updates
President Trump's New Executive Orders Vindicate Longstanding MHARR Arguments, Says Manufactured Housing Association for Regulatory Reform
Democratic Debate – Consolidation, Monopolization, Wealth Inequality, 'No One Above Law' and Noteworthy Divisions
Tuesday 10.15.2019
'Perfect Builders' Storm' – CNBC Report – Takeaways for Manufactured Housing Pros, Investors, and Advocates
Tonight's 2020 Democratic Debate Preview, Hunter Biden, Senators Warren and Sanders, plus Manufactured Home Investing, Stock Updates
Celebrating 10 Years of Goal- and Solution-Oriented Manufactured Home Industry Innovation Information, and Inspiration for Industry Professionals
Attorney General Files Suit Against Manufactured Home Community Owner – Pleadings, Official Statements, and Videos
Monday 10.14.2019
Manufactured Housing Institute EVP Lesli Gooch, Industry Progress in Her Words, Manufactured Housing Improvement Act, and Enhanced Preemption
Exposed – Fox News, CNN Both 'Busted' For Fake POTUS News, plus Manufactured Home Investing, Stock Updates
China vs. U.S., Infographic on Chinese Economic Growth, and Manufactured Housing
Columbus Day or Indigenous Peoples' Day? Pulling Back the Veil on Controversies
Sunday 10.13.2019
Great or Gone? Obstacles and Opportunities in Manufactured Housing, plus Sunday Morning Headlines Week in Review 10.6 to 10.13.2019
My better half has the morning of again this Sunday. So, I hope this recap has done the job as well as she routinely does.
There is no one else in MHVille that even pretends to try to bridge the left-center-right gaps in scouring information and insights, sift those in the light of known facts, and then apply it to the circumstances of our industry. Perhaps that is why those across the political spectrum and from firms of all sizes are routinely on our websites? We have our detractors, as some of the reports above make clear. You don't shine a light on problems without expecting those upon whom the light is being shined to react in some form or fashion.
Not every story has a happy ending at first.  But Abe Lincoln proved that a never quit attitude can ultimately succeed.
That's all we wrote this week in our review of "News through the lens of Manufactured Homes and Factory-Built Housing" © where "We Provide, You Decide." © (Sunday morning weekly headlines in review, news, fact-checks, analysis, and commentary. See more below the byline, notices and sign up for our free x2 weekly emailed headline updates.) Third-party images and content are provided under fair use guidelines.)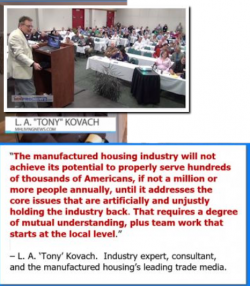 By L.A. "Tony" Kovach – for MHProNews.com.
Tony earned a journalism scholarship and was recognized with the prestigious Lottinville Award in history from the University of Oklahoma, where he also studied business management with a perfect 4.0 and made the Dean's List. Tony has earned multiple awards in manufactured housing and in history. He's a managing member of LifeStyle Factory Homes, LLC, the parent company to MHProNews, and MHLivingNews.com.
Office 863-213-4090 |Connect on LinkedIn: http://www.linkedin.com/in/latonykovach
Sign Up Today!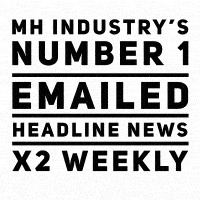 Click here to sign up in 5 seconds for the manufactured home industry's leading – and still growing – emailed headline news updates.
Related References:
The text/image boxes below are linked to other reports, which can be accessed by clicking on them.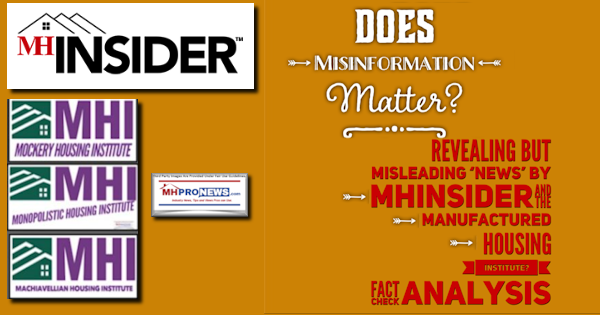 It is easy for some to get the mistaken impression that MHProNews has become obsessed with spotlighting only bad stuff occurring in and too the manufactured housing industry.