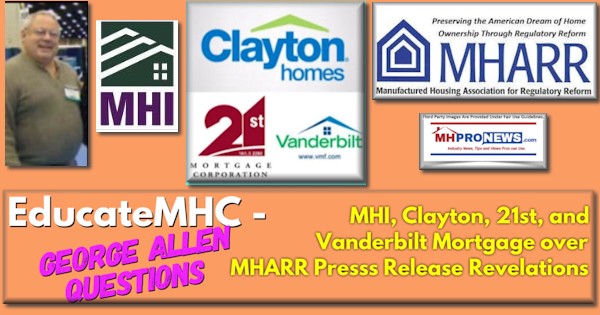 The article that fisks George Allen's allegation of gaslighting was, per WP, "Published on: Oct 17, 2019 @ 09:55" ET. You can circle back to the article linked below, ICYMI, but for now please press on to the core topic for this report.
Comparing Manufactured Home Industry Trade News Claims, MHInsider, MHReview, EducateMHC, George Allen Says "Gaslighting" – What Data, SPJ Reveals
About an hour later, the Manufactured Housing Association for Regulatory Reform (MHARR) issued a release, that George Allen's email indicates was sent on "Thu, Oct 17, 2019 10:59 am."
A few hours after the MHProNews report linked above, and just over 2¼ hours after the MHARR email, George Allen, who identifies himself as an "Emeritus Member of the Manufactured Housing Institute," (MHI) sent out the following message to MHI elected and appointed leaders. The full email addresses are being edited out for the privacy of that person and their names are being spelled out and capitalized, but otherwise the message is as Allen sent it.
Typos that follow are in the original. Sharing this should not be construed as an endorsement of Allen, his blog, or those he is addressing. It simply is what it is.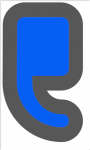 —–Original Message—–
From: George F. Allen <@aol.com>
To: Richard Jennison <@mfghome.org>; Lesli Gooch <@mfghome.org>; Mark Bowersox <@mfghome.org>; Susan Brenton <@azmhca.com>
Cc: Tom.Hodges <@claytonhomes.com>; Tim Williams <@21stmortgage.com>; Eric Hamilton <@vmf.com>; Patrick Waite <@equitylifestyle.com>; Mark Weiss <@aol.com>; Leo Poggione <@forahouse.com>
Sent: Thu, Oct 17, 2019 12:16 pm
Subject: Fwd: MHARR NEWS ITEM — PRESIDENT TRUMP'S EXECUTIVE ORDERS VINDICATE LONGSTANDING MHARR POSITION
What am I to make of this Press Release from Mark Weiss, Pres. & CEO., of the MHARR? If claims are true, this could be a game-changer for the manufactured housing industry!
Earlier today I received MHI's News & Update (periodic newsletter), containing info re upcoming NCC Leadership Forum, Brian Montgomery's appointment, and MHI's PAC winner, but NOTHING, that I read, about maters covered in the following narrative from MHARR.
Please advise.
Furthermore, I contacted MHI, MHARR, & NAMHCO a week or so ago requesting guidance pursuant to preparation of a presentation at the upcoming St. Louis Listening Session. To date I've heard from Sue Brenton @ NAMHCO, and Mark Weiss @ MHARR, but nary a thing from MHI. Will guidance be forthcoming in the near future? Please advise. Thank You.
Finally. Things have been awfully quiet, of late, about the impending threat of national rent control. Is there anything going on at MHI, MHARR, and NAMHCO relative to combating this action?
GFA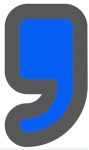 …
George Allen…
###
Now before analyzing the email above, let's look at a different set of emails. The message below was sent out yesterday from our publisher to many of the same people that George Allen addressed. The subject is one that Allen recently said was an alarming trend toward more rent control that he was – per his blog – calling on MHI, their National Communities Council, and state manufactured housing associations to address.
Indeed, Allen's email above clearly restates that 'concern.'
Local, state, or national rent control is a topic that MHProNews and MHLivingNews has been addressing for some years, with increased urgency since the MHAction white paper, reports by the Washington Post, and the viral hit video by HBO's Last Week Tonight with John Oliver errantly dubbed "Mobile Homes" has fueled the calls to lawmakers from constituents demanding action.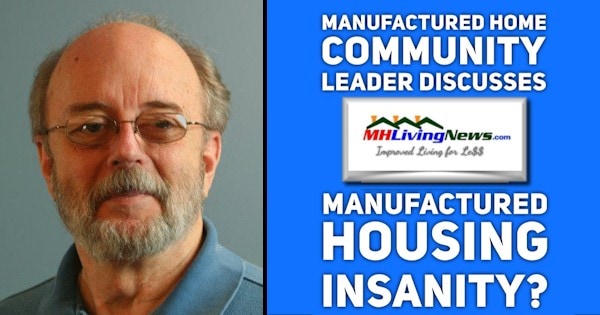 MHLivingNews identified the factoid that each of the companies in John Oliver's video were tied to MHI, with follow up reports on a growing number of mainstream news reports about problematic issues related to "predatory" or 'vulture capitalism' concerns.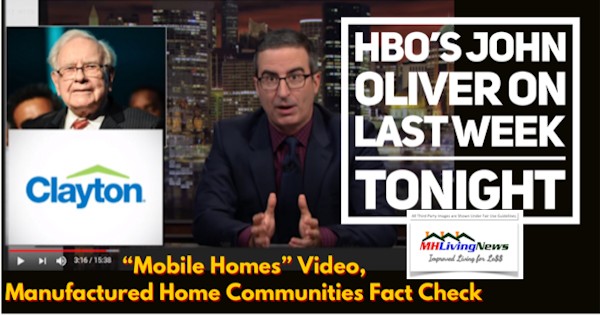 Perhaps in response to several of our reports, MHI this past summer issued a code of ethical conduct for their NCC members. MHProNews has publicly questioned if that is just a fig leaf, or if it is a serious effort to reign in bad behavior on the part of MHI's own members?
National Communities Council of the Manufactured Housing Institute "Code of Ethics," SSK Communities Update, Review
A new report by an ABC news affiliate makes that a timely question, and make the above a worthy test-case to see if MHI is serious about their code of ethical conduct, or not.
With that backdrop, this email from our publisher to MHI leaders. It was sent to the individuals shown, several BCCs, and at the date and time shown.  Note that to protect the privacy of those it was sent to, part of their email addresses have been edited out, but otherwise, the text is as shown below.

Thu, Oct 17, 4:32 PM
from:
L. A. Tony K <latonyk@gmail.com>
to:
"Hodges, Tom" <@claytonhomes.com>,
Patrick Waite <@equitylifestyle.com>,
Joe Stegmayer <@cavco.com>,
Nathan Smith <@sskcommunities.com>,
John Greiner <@graydon.law>,
"Lifset, Marc J." <@mcglinchey.com>,
Rick Robinson <@mfghome.org>,
Lesli Gooch <@mfghome.org>,
Richard Jennison <@mfghome.org>
cc:
Frank Rolfe <@gmail.com>,
Dave Reynolds <@gmail.com>,
George F Allen <@aol.com>
RE:
MHI Leadership and Attorneys, Request for Comment on MHI Code of Ethical Conduct, and Frank Rolfe/Impact Communities Controversy
https://www.kcrg.com/content/news/Dubuque-County-mobile-home-park-residents-fighting-predatory-practices-563101581.html —
Lady and Gentlemen,
You know the drill. While you are hereby invited to react to, refute, or respond to the reports linked below, our specific ask is about the MHI Code of Ethical conduct as it applies to the report above. 2 days ago, we asked Frank and Dave to respond, they have thus far declined. As this mainstream news video reveals, this behavior is fostering a call for rent control and is stirring up negative coverage about the industry. What steps, if any, will MHI take in this matter? Please email you reply for our mutual accuracy in handling.
Thank you.
Tony
###
With that backdrop, yesterday morning was this email from Allen, in response to the email above.

7:33 AM (3 hours ago)

to me, Tom Hodges, Patrick Waite, Joe Stegmayer,  Nathan Smith, John Greiner,  Marc Lifeset, Rick Robinson, Lesli Gooch, R Jennison, Frank Rolfe, Dave Anderson
I suppose I should be flattered to be included in such august company. Tony, I seriously doubt you will receive replies from the folk on this list of email recipients, including me.
GFA
…
George Allen…
###
Thank you, George…
Allen can't seem to help himself, proving time and again the claim by a former client of his who said to MHProNews that the way to understand GFA is this. "With George, its AAA. All About Allen."
Our publisher was in the room when David Lentz and others in an MHI/NCC meeting politely but sharply rebuked Allen and Spencer Roane. Roane left MHI/NCC sometime after that smackdown, and Allen finally dropped his membership too.
More recently, our sources tell us that Richard Jennison, outgoing president and CEO of MHI worked out a deal with Allen to be re-embraced by the Arlington, VA based trade group that had rebuked him, in exchange for Allen being a surrogate for MHI. That report is found via the linked text image box below. Click it to read more, later on.
Manufactured Housing Institute Community-Investor 'Deal,' News Tip Explored
That deal that was indicated to us by news tips has not been denied by Allen or MHI's leaders.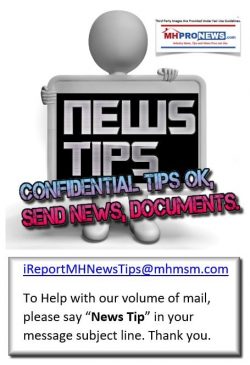 With that backdrop, let's pivot back to Allen's email to MHI, Berkshire Hathaway brands in manufactured housing, and other industry leaders.
MHProNews Analysis
Allen could, in theory, be sincere in his concerns over national rent control. He might be sincere about MHI's, the Berkshire Brands, and other 'big boys' alleged failures.
But if so, then why did Allen and SECO put Frank Rolfe on their stage? It is Rolfe, Dave Reynolds, and their firm that are being called out by residents in that mainstream news video.
Here is our report and analysis on that topic. Compare that mainstream news report to MHI's purported 'code of ethical conduct' and cover message found at this link here to see if it appears to you to be a violation.
Frank Rolfe, Impact Communities, Sparking Calls for National Rent Control, Mainstream News, Elected Officials React
The True State of the Manufactured Housing Industry?
There is a significant chasm between competing claims being made about the state of the manufactured housing industry, and what should be done about the seemingly growing problems.
In fairness to Allen and applying the principle of separating the wheat from the chaff, he is correct in stating that such matters are serious issues. They impact untold thousands of residents, with more being impacted on a routine basis.  It also harms the industry, most notably those independents who may not have deep pockets.

That said, Allen's posturing to publisher L. A. 'Tony' Kovach with several of his followers reportedly in the BCC on that message, and MHI, Berkshire brands, and other leaders copied should be seen in the very terms that Allen himself put it. Let's review.
"I suppose I should be flattered to be included in such august company." – G.F. Allen, speaking about the very people associated with MHI he was supposedly calling out in another email on the same day.
The Free Dictionary definition of a toady is: "A person who flatters or defers to others for self-serving reasons; a sycophant." Merriam Webster says that toady is a noun that means a "parasite, sycophant, toady, leech, sponge mean a usually obsequious flatterer or self-seeker." Readers can discern if that applies to Allen in his email above.
Google's dictionary defines posturing as "behavior that is intended to impress or mislead." Keep in mind that Allen's email to MHI, Clayton Homes, 21st Mortgage, Vanderbilt Mortgage and Finance (VMF) and others was also sent to his 'followers.'
There are missives dispatched by
MHI,
Clayton Homes and other Berkshire Hathaway brands – that are not only MHI members, but reportedly dominate the association via dues and MHI Executive Committee board positions,
MHInsider, which is an MHI member, and plainly stated in a post that they "partner" with MHI on content,
Frank and Dave, who are MHI members,
George Allen, who is reportedly a compensated surrogate for MHI.
The later two sources in the bullets above at times take shots at MHI, but nevertheless generally hold fast to them. There are lesser sources that likewise behave in a pro-MHI fashion.
Objectively, every publication has some goal or purpose to it. In an era where 'fake news' has become an issue in the mainstream media, a valid question ought to be what is 'real' or what is 'fake' in manufactured housing? Let's note that even President Trump and his White House communications team periodically will refer in a positive fashion to a report by a publication or network that they generally oppose. In a similar fashion, it is not unusual for CNN to tout a Fox News poll, if they like what the polls results are.
Those examples of POTUS Trump and CNN may or may not be authentic examples of the principle of separating wheat from chaff.
Agenda driven reporting has long existed in the U.S. Indeed, if one goes back to the pamphleteers of the 1770s, there was agenda driven 'news' that helped foster the American revolution against Britain. So it is an exaggeration to say that bias in media is new. It is an ever-evolving phenomenon. The left and the right here in the U.S. both have long hand 'fact checkers' that critique reports by those they oppose.
Nazis and Communists didn't make everything that they published a lie. Lies, half-truths, and spin were mixed in with demonstrable or known truths. That's a common propaganda technique. It is common because it is effective. It is also the method used by con-artists. Something seemingly trustworthy is mixed in with something plausible, but that isn't as it appears to be.
In media 'wheat' may be best identified as something that is accurate and potentially useful. While Allen may be posturing for his followers, those two emails from him noted above stand in stark contrast. One appears to call into question MHI/Berkshire Brands leadership, while the other is 'flattered' by being named with them. Those two positions are in conflict. That's a warning flare for the discerning mind.
In similar fashion, Allen used to 'loathe' Frank Rolfe, but now is on both sides of the fence. Allen and SECO embraced Rolfe as a speaker, perhaps to boost their event turnout.
Fairness and Objectivity to All
It would be misguided to think that everything that Allen, MHI, Rolfe, or what any others who are called out for alleged 'black hat' behavior may say or do is always wrong.
But it would be equally mistaken to take all that they say and do at face value, given that there are arguably too many examples of self-contradictory, immoral, and unethical behaviors exhibited by each of them. For whatever 'good' that these or others involved in the Omaha-Knoxville-Arlington axis may do, that doesn't therefor exempt them for accountability for behavior that crosses moral or legal lines. For instance, Clayton Homes is involved in several 'charitable' endeavors, not unlike its parent company. Some of those efforts are authentic but others are examples of weaponization. Historically certain major drug dealers, Tammany Hall, and La Costra Nostra have a record of doing 'good things' which serve as a kind of mask or cover for illegal behavior.
It could be argued that examples of good done are several instances a form of cover to obscure or manipulate followers or casual observers.
MHProNews and our sister site have documented several examples of examples of behavior which may cross legal lines.
Given that fraud, RICO, deceptive trade practices, collusion, or attempts to rig the marketplace in a manner that could violate antitrust laws are valid concerns, it would be foolish to simply trust those sources blindly.
There are already several known cases of legal issues being investigated by state and or federal officials. While people are presumed innocent until proven guilty in court or via a plea or settlement agreement, given the numbers of troubling examples that trace back to these individuals and operations, why would an ethical professional trust them blindly? At a minimum, caveat emptor applies.
Let the buyer of their lines beware.
Allen and Roane were personna non grata at MHI for years, as dozens of industry pros who attended past meetings know. He's been 'resurrected' or re-embraced by MHI, as has SECO, per sources. Allen specifically is reportedly their cat's paw. So long as it serves Allen too, he apparently doesn't mind.
But once more, what this does is reveal an illusion of sorts for those who may not dig below the surface. That deceptive and potentially costly Illusion could include investors. When asked about that concern, neither MHI nor MHInsider commented on that matter. See the related reports below the byline and notices for more.
That is your food for thought this Saturday coming to you from the manufactured housing industry #1 source for "News, Tips, and Views Pros Can Use," © where "We Provide, You Decide." © ## (News, analysis, and commentary.)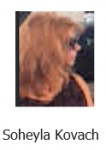 Submitted by Soheyla Kovach for MHProNews.com.
Soheyla is a managing member of LifeStyle Factory Homes, LLC, the parent company to MHProNews, and MHLivingNews.com. Connect with us on LinkedIn here and and here.
Related Reports:
Click the image/text box below to access relevant, related information.
Body of Evidence, Federal Trade Commission (FTC), Manufactured Housing Institute Staff, Gaslighting – the Growing Case
Frank Rolfe, Impact Communities, Sparking Calls for National Rent Control, Mainstream News, Elected Officials React
"Going Mobile," "Midas Mike," "Okay, Trailer Park it Is" – CBS' NCIS Spoofs Manufactured Home Community Living, Including Frank Rolfe Type Character
Are Democrats Right to Call for the Breakup of Corporate Giants? Amazon, FAANG, Berkshire Hathaway, Microsoft and Manufactured Housing
President Trump's New Executive Orders Vindicate Longstanding MHARR Arguments, Says Manufactured Housing Association for Regulatory Reform
Manufactured Housing Institute EVP Lesli Gooch, Industry Progress in Her Words, Manufactured Housing Improvement Act, and Enhanced Preemption
Paul Barretto, Sr. Manager Fannie Mae, Manufactured Housing Initiatives, FHFA Lobbying Regulations, Duty to Serve, and Manufactured Housing Institute
Clayton Homes Exposé – Wall Street Journal, MHVillage, MHInsider, and Statistical Surveys Contradict Clayton Claims – Evidence, Fact Check, Analysis
Does Misinformation Matter? Revealing But Misleading 'News' by MHInsider and the Manufactured Housing Institute?
Manufactured Housing Institute 'Studies' Threat of National Rent Control, Allen Shivvies MHI, Berkshire Brands
Wow! Giving Credit, Interesting – What Rick Robinson, MHI's General Counsel, Said About Zoning Battles
Manufactured Home Communities, Production, Suppliers Investing Alerts – Manufactured Housing Institute