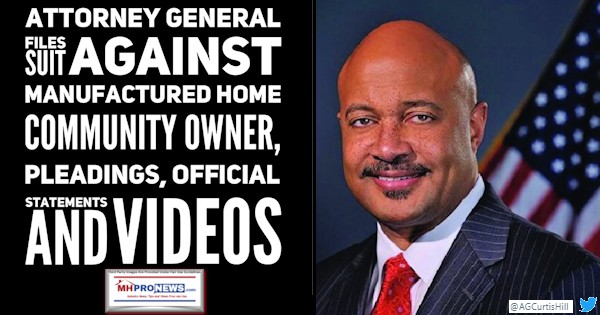 It is a troubling issue that has been making news in Indianapolis, IN and beyond.
It is one of the latest steps taken by a land-lease community operator against their own customers, obviously producing anxiety among residents, and arguably providing a fresh black eye for community operators who may never dream of contemplating such problematic behavior.
A prior report by MHProNews on this same matter, prior to the filing of the case, is linked below.
"Mass Eviction" by Manufactured Home Community "Up in Arms," Raft of Mainstream Coverage
A local news video prior to this recent legal action that sets the stage for the statement by the State of Indiana's attorney general is found below.

Under the State AG's headline that follows is their full release. MHProNews has also obtained copies of the pleadings, which will follow this formal release. Some industry take-aways and analysis will follow as well. Terminological issues are in the original, but it must be noted in fairness that some of the homes involved do appear to be pre-HUD Code mobile homes, and the community itself is called "I-70 Mobile Home Park."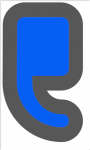 AG Hill obtains temporary restraining order to prevent immediate closure of Indy mobile home-park
Thursday, October 10, 2019
A court today granted a temporary restraining order sought by Attorney General Curtis Hill against a company attempting to force dozens of residents out of their mobile homes at the I-70 Mobile Home Park on the west side of Indianapolis.
On approximately Aug. 15, 2019, residents received notice that the I-70 Mobile Home Park, operated by Blue Lake Inc., would close permanently on Oct. 15, 2019.  Not only were residents dismayed at the impending closure, but many were left with no choice as to their next steps. This is because Blue Lake failed to provide many residents with titles to their mobile homes at the time of purchase — effectively rendering it impossible for residents to prove ownership or recoup any money for investments in their homes.
Sellers are required to obtain a permit to transfer title to a mobile home, and owners are required to obtain a permit to physically move a mobile home — both of which would require a title to have been issued from Blue Lake. Some residents purchased homes as recently as June 2019.
On Oct. 9, Attorney General Hill sued Blue Lake, alleging that its actions are unfair, abusive, deceptive, and in violation of Indiana's Deceptive Consumer Sales Act. The state further alleges that at least three consumers were seniors at the time of their mobile home purchases, meaning that Blue Lake's actions in those instances allegedly violate the Senior Consumer Protection Act.
On that same day, Attorney General Hill also filed a motion for a preliminary injunction and sought the temporary restraining order. Today, the Marion County Superior Court approved the temporary restraining order, which for now keeps the I-70 Mobile Home Park open. This action gives residents time in which to sell their mobile homes, move their mobile homes and otherwise vacate the premises.
The order stops Blue Lake from closing or otherwise ceasing operation of the park; engaging in or permitting any excavation at the park; shutting off or otherwise interfering with the provision of utilities to residents; and/or hindering or obstructing residents' use and enjoyment of their homes in the meantime.
"These residents were facing extreme disruption in their lives that they had done nothing to deserve," Attorney General Hill said. "We are committed to working toward a resolution that protects people's basic rights to be treated fairly under the law."
A hearing on the state's motion for a preliminary injunction has been set for 10:30 a.m. on Oct. 18.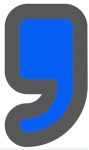 Attached are several court documents relevant to this case and a photo of Attorney General Hill meeting residents.
##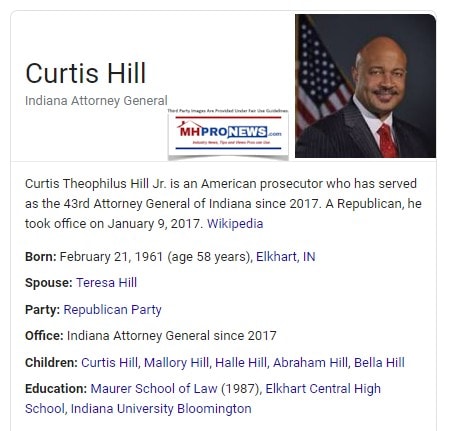 Pleadings, Affidavit, Related Documents from AG Curtis
"The Defendant, Blue Lake, Inc. ("Blue Lake"), doing business as I-70 Mobile Home Park, plans to shut down the I-70 Mobile Home Park without Filed: 10/9/2019 2:34 PM Clerk Marion County, Indiana 49D05-1910-PL-042379 Marion Superior Court, Civil Division 5 Page 2 of 7 providing residents title to their mobile homes. In doing so, Defendant's actions are deceptive, and constitute violations of Indiana's Deceptive Consumer Sales Act, Ind. Code § 24-5-0.5-3(a)."
Note that this raises an issue akin to what the Chattanooga Free Press, and MHProNews about SECO 'leaders' Tom Lackey, Spencer Roane, and George F. Allen. Namely, selling homes 'contract for title,' without providing titles. Indiana AG Curtis office's pleadings allege that there are at least 6 such cases in that one community.
George Allen Reply to Mainstream Media re: Roane/Lackey/SECO Exposé, Plus MHI, MHARR, et al – "Make Manufactured Housing Great Again"
Those 6 are named in the document linked here. An affidavit is found at the link here. An injuction was granted by judge, based upon the state AG's suit. "Indiana Attorney General Curtis Hill visited the I-70 Mobile Home Park after filing a lawsuit against the park's management," said RTV6 in their YouTube page for the video below.
In a separate pleading, the AG's office alleges that "Blue Lake did not obtain a Mobile Home Permit from the Marion County Treasurer before attempting to sell mobiles homes to the consumers listed in Paragraph 11 above, as required by Indiana law."
Further, "Without title to their mobile homes, the consumers listed in Paragraph 11 are unable to obtain a permit from the Marion County Treasurer to move their mobile homes." Note that the terminology errors are in the original.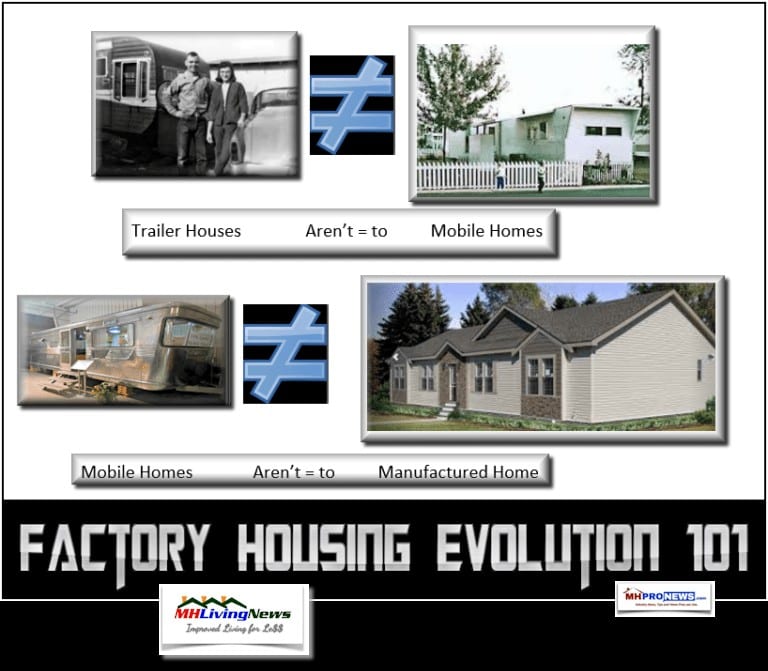 The August 15th notice informed residents that they had to either "remove their home to a new location or leave it for disposal." And that "The August 15th notice informed residents that all utilities on the part of I-70 Mobile Home Park would be shut off on October 15, 2019." The state AG also says that no contact information was made available for residents to respond to the notice from the community's management.
The state is alleging violations of Blue Lake "a senior consumer in violation of Ind. Code § 24-4.6-6-4" or the SENIOR CONSUMER PROTECTION ACT, and "DECEPTIVE CONSUMER SALES ACT."
The State of Indiana is seeking all costs, civil penalties, and consumer restitution.
MHProNews reached out to the Indiana Manufactured Housing Association for comment on the case. As of the time this article was being prepared for publication, no comment has yet been received. This can be updated in a future report, if the trade group does provide comments.
Takeaways?
First, in fairness it must once more be stressed that most independently owned manufactured home communities do not engage in troubling business practices.
That said, there are cases like the Lackey-Allen-Roane-SECO connected matters that demonstrates that it not only happens but is 'being taught' as 'education.' When asked by MHProNews, Allen and Roane would not publicly defend the legality of their 'education,' beyond asserting without providing evidence that what they teach they claim as being 'legal.' The Indiana State AG's suit casts more doubt on that claim, doesn't it?
George Allen Blasts MHI, NCC Ignoring Own, Spencer Roane, SECO, COBA7, Tom Lackey Controversies
One source indicates a not yet confirmed claim that Indiana Senator Todd Young cancelled on being a speaker at Allen's event after staffers learned about issues like the one cited in the report linked above. Allen didn't disclose on his blog the reason for Senator Todd's cancellation. Despite the drama of Allen blasting the Manufactured Housing Institute (MHI), they reportedly embraced him in order to be a surrogate for attacking the Manufactured Housing Association for Regulatory Reform (MHARR) as well as this trade media and our MHLivingNews platform.
Manufactured Housing Institute Community-Investor 'Deal,' News Tip Explored
So, it isn't just larger operations that are often directly and/or indirectly tied to MHI, but sometimes smaller operations – like Allen's, SECO, or Lackey's – that spark 'bad news' accounts of residents arguably wronged by uncaring community owners that could fit the deceptive practices claim that the State of Indiana filed against the property reported above in the Indianapolis market. At least in some cases, those are tied to 'education' found at SECO or Allen's so-called 'education.' While every case of business misbehavior that harms individuals matters, clearly larger firms can have more negative impacts on more people.
George Allen Reply to Mainstream Media re: Roane/Lackey/SECO Exposé, Plus MHI, MHARR, et al – "Make Manufactured Housing Great Again"
AG Hill Get's Court Order to Stop Evictions
Downloads of the various pleadings by AG Curtis Hill's office are linked below.
To put this in the broader industry context, see the related report, below. It should be kept in mind that state AGs could be useful in addressing the issues that residents and small businesses in manufactured housing face.
Celebrating 10 Years of Goal- and Solution-Oriented Manufactured Home Industry Innovation Information, and Inspiration for Industry Professionals
That is your second installment today of the news from the industry's #1 source for manufactured home "Industry News, Tips, and Views Pros Can Use" © where "We Provide, You Decide." © ## (News, analysis, periodic entertainment, inspiration, and commentary.)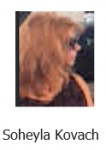 Submitted by Soheyla Kovach for MHProNews.com.
Soheyla is a managing member of LifeStyle Factory Homes, LLC, the parent company to MHProNews, and MHLivingNews.com. Connect with us on LinkedIn here and and here.

Related Reports:
Click the image/text box below to access relevant, related information.
Examining "Incredible Shrinking Zoning Problem" for Manufactured Homes