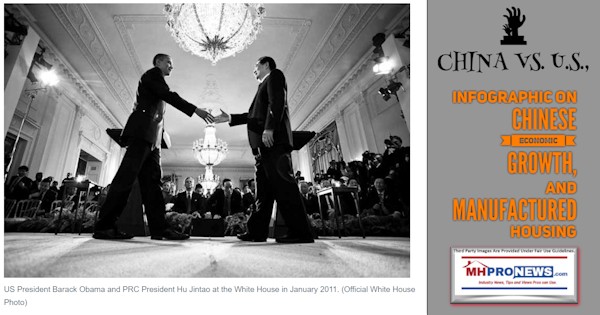 MHProNews has noted several times that U.S. factory builders have for some years purchased products from China. But the impact of U.S.-Chinese trade goes beyond what nation's stamp is on a light fixture or other component going into an American made HUD Code manufactured home.
Near the heart of the issues ought to be that when factories that once built products that were made in the U.S.A., those American factory workers routinely had the income to buy housing.
The U.S. and China have been engaged in a trade war long before the Trump Administration came into office. It just hasn't been called a trade war until more recently. How that conflict and imbalance evolved will be briefly reviewed below, but it is worth noting that for years, not many politicians described the relationship between the two great modern economics powers in those terms.
Because political and economic leaders have not framed the matter as such, it hasn't been so noted by several in the media.
News reports, good or otherwise, are rarely reflective of the total picture when it comes to the U.S., China, and trade. Why? How could a single report cover such a seemingly complex issue as history and impact of Chinese and U.S. trade? Indeed, news has often become competing narratives describing events so differently that former President Barack Obama described it like this.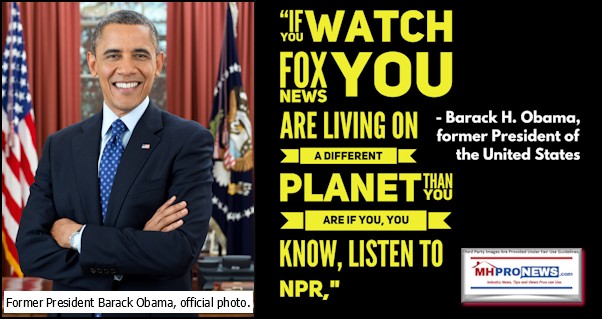 Facts are what they are. It was a Republican President, Richard Nixon, who set the more modern Chinese and U.S. relationship into motion towards its current reality.
"In 1973, the National Council for US-China Trade, later renamed the US-China Business Council (USCBC), led the first American business delegation to China since the founding of the People's Republic of China in 1949," says China Business Review.
Pointing the finger, no not that one, on a GOP president doesn't exempt Democratic administrations from their own trade and policy faux pas. Rather, it is to speak historical reality as it is. There is plenty of fault to go around.
With respect to "Most Favored Nation" or MFN trade status, Wikipedia says that, "China's MFN status was made permanent on December 27, 2001. All of the former Soviet states, including Russia, were granted MFN status in 1996." As to permanent normal trade relations status (PNTR), "In China's case, Congress agreed to permanent normal trade relations (PNTR) status in P.L. 106-286, President Clinton signed into law on October 10, 2000," says Wikipedia.
Robert Hormats is now the under secretary of State for economic growth, energy, and the environment. He was involved in the formation of US-China Business Council or the USCBC when he was an international economist at the National Security Council. "At the time, there was very little business between the two countries, so one of the reasons behind [USCBC] was to figure out how China could do business with us and we could do business with China, because at the time there was very little China had to sell to us," Hormats said per China Business Review. "We tend to forget that now, but there was a period when there was virtually no trade."
The only major deal beyond agricultural products during that period was the sale of 10 Boeing aircraft to China in 1972. Years passed, and Roger Sullivan took over as USCBC's vice president in 1981 and became USCBC's second president in 1986. "At that time, people were still saying to us 'trade with China is a joke. It's a poor country. They can't buy anything. They don't have any money," Sullivan said. "But even then, China was starting to become a major purchaser of things, particularly in those days, farm products."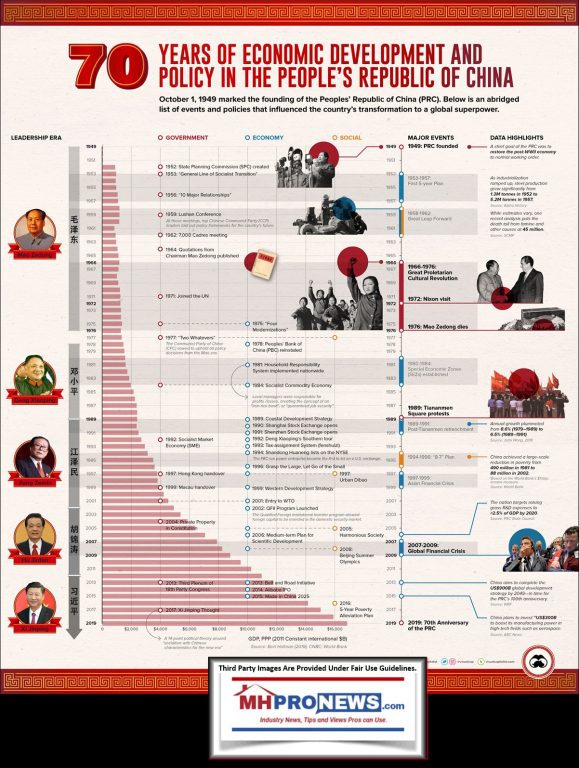 Obviously, much has changed in the decades that have since passed, as the graphic and infographics above and below reflect. It is not too much to say that U.S. and other Western investments into China made them the economic powerhouse that they've become. From a poor country in the 1970s, to the second greats economic power in the world today.  What will happen if that trajectory isn't changed?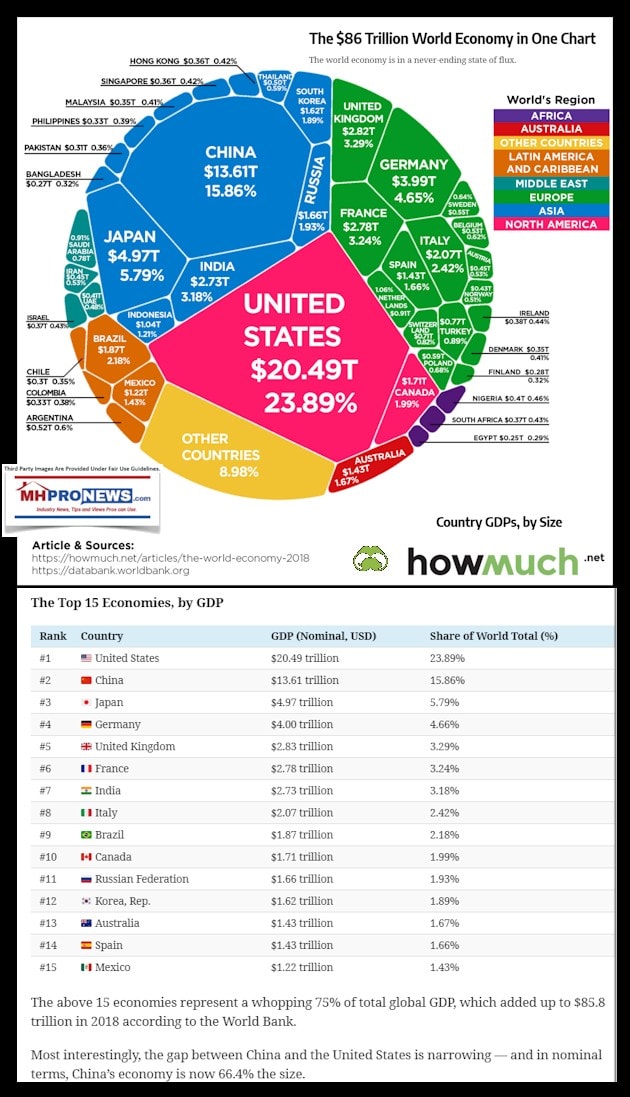 Prior reports on this topic linked herein or further below should be read to get a richer understanding of the issues.
China's 70th, Bipartisan Stance for Tough New Deal, or No Deal on Trade, Sobering Infographics
So, when it comes to who is responsible for the current state of U.S. Chinese trade and the huge imbalance in China's favor, the answer is that leaders of both major parties made decisions that led us to this current moment in time.
Senator Rick Scott-China Like Business Partner that Embezzles, Says Don't Buy Chinese – plus Manufactured Home Investing Updates
The question therefor becomes, what is to be done about it? China's sheer size and growing military prowess makes them a threat to our nation, and to the rest of the world. Whatever the intention was of those early efforts during the Nixon era and thereafter to get China into the 'family of nations,' months of civil unrest in Hong Kong in 2019 stand as stark reminders that the people closest to China fear them. If they do, why wouldn't we?
U.S. Labor, China-American Trade, Warren Buffett, and Housing – High Cost of Short-Range Thinking?
That's your first look today at "News through the lens of manufactured homes and factory-built housing" © where "We Provide, You Decide." © ## (News, analysis, periodic entertainment, inspiration, and commentary.)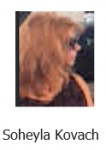 Submitted by Soheyla Kovach for MHProNews.com.
Soheyla is a managing member of LifeStyle Factory Homes, LLC, the parent company to MHProNews, and MHLivingNews.com. Connect with us on LinkedIn here and and here.
Related Reports:
Click the image/text box below to access relevant, related information.
Chinese PreFab Housing In U.S., Reasons George Soros' Davos Remarks on China's Threat Important to MHVille
"They're Criminals When It Comes to Trade," China-U.S. Battle, Plus MH Market Updates
"Too Fast, Too Furious" Said POTUS Trump, "I Am the Chosen One" on China, plus Manufactured Home Investing Updates
Tariffs "…Will Effect Demand," says Kevin Clayton, Answers CNBC's Monopoly Question – Video – plus Manufactured Housing Market Updates
Rare Earth Minerals Threat By China, How Serious is It? Plus Manufactured Home Industry Stocks
Not Just Trade, Steve Bannon Says China Threat to U.S., Western Industrial Democracies, plus, MH Market Updates