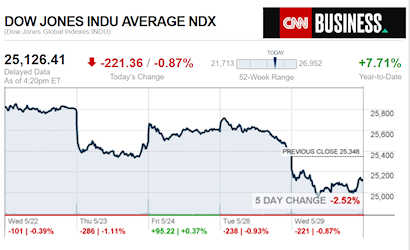 It's a hot topic on financial websites. Rare earth elements (REE) or rare earth metals are not actually that rare, they are found in the U.S. and elsewhere. But sources say that some 80 percent of them are imported from China, because it was cheaper to do so. That's an issue that the Pentagon has warned about in recent years as a risky concern. Frankly, such issues should not be a concern for our manufactured home industry, which ought to ride high in good times or bad ones. That said times are not normal. So, the rare earth metals issue, part of what roiled the broader markets today, will be our featured report this evening. It's revealing, and you'll not likely find these insights elsewhere today.
If you're new, already hooked on our new spotlight feature – or are ready to get the MH professional fever – our headline report is found further below, after the newsmaker bullets and major indexes closing tickers.
The evolving Daily Business News market report sets the manufactured home industry's stocks in the broader context of the overall markets. Headlines – at home and abroad – often move the markets. So, this is an example of "News through the lens of manufactured homes, and factory-built housing." ©
Part of this unique evening feature provides headlines – from both sides of the left-right media divide – which saves busy readers time, while underscoring topics that may be moving investors, which in turn move the markets.
Readers say this is also a useful quick-review tool that saves researchers time in getting a handle of the manufactured housing industry, through the lens of publicly-traded stocks connected with the manufactured home industry.
This is an exclusive evening or nightly example of MH "Industry News, Tips and Views, Pros Can Use." © It is fascinating to see just how similar, and different, these two lists of headlines can be.
Want to know more about the left-right media divide from third party research? ICYMI – for those not familiar with the "Full Measure," 'left-center-right' media chart, please click here.
Select bullets from CNN Money…
The bond market freaks out
The meltdown is sending a big fat warning sign about the US economy
LIVE UPDATES Dow falls 221 points to three-month lows
Quickly catch up on the day's business news
Should you buy index ETFs instead of actively managed funds?
Nancy Pelosi says Facebook 'willing enablers' of Russian interference
Venezuela gives a rare look at its economy. It's an ugly, ugly picture
Boeing CEO: 737 Max crisis is a 'defining moment' for the company
Apple just released its first new iPod since 2015…
…..And it also just won a patent for a foldable display
Now you can order Alexa to forget what you just said
How should journalists treat claims in "Fire and Fury" author Michael Wolff's new book? With some caution
More women are joining Fortune 500 boards than ever before
The European Central Bank thinks US stocks are overpriced
Uber says it will kick off riders for low ratings
Walmart's new tech chief comes from Google, Microsoft and Amazon
Fox Business and China state television anchors to debate trade
Ferrari's first plug-in hybrid supercar is also its most powerful
Dow sinks as Wall Street's fears mount
Forget Pokémon Go. Now there's Pokémon Sleep
Michael Kors shutters 50 more stores
Topshop is closing all US stores
Discount chain Fred's is closing 104 more stores
Party City is facing a helium shortage. It's also closing 45 stores
The world of Minecraft is about to get even more real
Tencent is finding ways to beat its gaming slump
China opens the door to Super Mario
Check out Google's new gaming platform Stadia
Select Bullets from Fox Business…
US recession risk rises as trade tensions with China remain unresolved
Why is the market forecasting a Fed interest rate cut this year?
WATCH: Mueller says Trump won't be indicted, Napolitano weighs in
China could target crucial rare earth minerals as trade war escalates
Stocks slump to 3 month lows, bonds rally, as recession fears rise with trade war
Ocasio-Cortez's minimum wage push to land her behind the bar once again
This city is home to the 'nation's hottest housing market' this season: report
Oil's 'heavy losses' may continue as trade war escalates
Ex-Sears CEO Eddie Lampert trying to avoid paying millions in severance to laid off workers: reports
Anheuser-Busch North America says 3 'mega trends' will keep iconic beer in business
Jamie Dimon warns about biggest near-term risk to US economy
TSA reveals how they'll spend nearly $1M in 'unclaimed money' left at checkpoints
SoFi in talks with NFL for LA Rams and Chargers stadium naming rights
Mike Pompeo: China stole US secrets and made its military lethal
Chance to caddie for Tiger Woods reportedly gets $75G winning bid at auction
Many college students don't plan on paying off student loans, new survey shows
Billionaire Robert Smith, who's paying Morehouse grads' loans, to help 1,000 students score internships
Google engineer speaks out on the tech giant's anti-conservative bias
Oklahoma Gov. says flooding is of historic proportions, some lives lost
Booming vs. bust retirements ahead: The choice is ours
Social Security: What is the best age to begin collecting?
Retirement Reform: What to know
Today's markets and stocks, at the closing bell…
Today's Big Movers
For all the scores and highlights on tracked manufactured home connected stocks today, see the Bloomberg graphic, posted below.
Today's MH Market Spotlight Report –
China, as the report below reflects, recently used the threat of withholding rare earth metals from Japan. So the threat floated by Chinese media should be taken seriously.
Right-of-center Fox Business tees up this report in part, but we'll finish it with some points they did not make.
While, MHProNews does not claim any expertise in rare earth metals, we can do research to see what experts on the topic have said. A 2017 article from Perdue University said the following:
New efficient and inexpensive technologies being developed at Purdue University could allow the extraction of rare earth elements, critical components of many electronics and green products, from waste coal ash.
This innovation could enable the U.S. to enter into the $4 billion rare earthelement production market while recycling coal ash in an environmentally friendly way. The value of the products that require rare earth metals is valued at more than $4 trillion per year. Rare earth elements (REE) largely consist of Lanthanides (Lns), a series of 15 metallic elements.
"REEs have many important applications in things such as permanent magnets in power generation and electric cars, batteries, petroleum refining catalysts, phosphors in color televisions, and many electronics including cellphones. The demand for REEs is predicted to grow dramatically over the next several decades," said Linda Wang, inventor of the technologyand Purdue's Maxine Spencer Nichols Professor of Chemical Engineering.
"REEs used in the U.S. are primarily imported from China, which controls over 90 percent of the supply, with wide implications on the U.S. economy and national security."
"For example, after China reduced the export quotas in 2010, the costs of rare earth magnets for one wind turbine increased from $80,000 to $500,000. After China relaxed the export restrictions 18 months later, the prices returned to lower levels than in 2010," she said. "It's highly desirable to develop the capacity to produce REEs in the U.S. and to become independent of foreign suppliers."
There are several takeaways from this.
The U.S. has allowed itself to become too dependent on many items imported from China or other nations, not just rare earth metals.
The cheapest price may have hidden higher costs. For example, as the U.S. has fueled the Chinese economy, that in turn has feed China's military, technology, and spying sectors.
The U.S. taxpayer has to pay more to defend against those threats, so a cheaper price at a store or online ends up paid in other ways.
American leaders in both major parties have for decades allowed our jobs to go overseas, in exchange for cheaper prices on some goods. But that fueled higher welfare and other costs.
There is a wisdom to the balanced concept of "America First." While we won't predict how this trade war will conclude, what appears possible is that the nation will learn a long overdue lesson in the necessity for being a producing country. Producers have several advantages.
Related Reports:
Shocking, True State of the Manufactured Housing Industry, plus Solutions for Profitable, Sustainable Growth – May 2019
WSJ Blames Trump Tweets for Blowing Up U.S.-China Trade Talks, Plus MH Market Updates
Bloomberg Closing Ticker for MHProNews…
NOTE: The chart below includes the Canadian stock, ECN, which purchased Triad Financial Services.
NOTE: The chart below covers a number of stocks NOT reflected in the Yahoo MHCV, shown above.
NOTE: Drew changed its name and trading symbol at the end of 2016 to Lippert (LCII).
Berkshire Hathaway is the parent company to Clayton Homes, 21st Mortgage, Vanderbilt Mortgage and other factory built housing industry suppliers.
LCI Industries, Patrick, UFPI and LP all supply manufactured housing.
AMG, CG and TAVFX have investments in manufactured housing related businesses.
Your link to industry praise for our coverage, is found here.
For the examples of our kudos linked above…plus well over 1,000 positive, public comments, we say – "Thank You for your vote of confidence."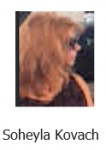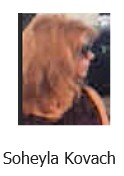 "We Provide, You Decide." © ## (News, analysis and commentary.)
(Image credits and information are as shown above, and when provided by third parties, are shared under fair use guidelines.)
Submitted by Soheyla Kovach to the Daily Business News for MHProNews.com.