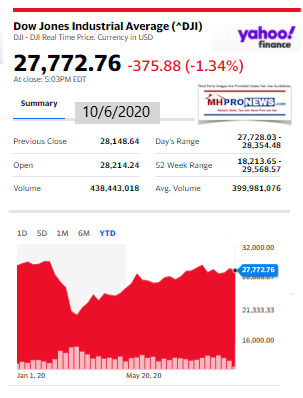 The sobering reality is that both of the major party candidates for the White House in 2020 have something in common. Each has had numerous allegations lodged by women of sexual assaults and other inappropriate behavior. And let's be candid. Right or wrong, sexual allegation stories draw eyeballs.
That noted, much of the media has focused on the purported weaknesses and faults of President Donald J. Trump while largely giving Democratic nominee and former Obama era Vice President Joe Biden a pass.
CBS 60 Minutes apparently sought to correct that, however, as right-of-center PJ Media ironically points out, it is 60 Minutes Australia that did the exposé, not the U.S. version of left-of-center CBS 60 Minutes.
So, Australians get informed by CBS News about Biden allegations — but not Americans who will be doing the actual voting?
"Tara Reade Demolishes the Central Argument for Joe Biden's Candidacy," says PJ Media's headline on this date. More important is the point that Biden accuser Tara Reade, who has more corroboration for her claim than many of the 2016 campaign era Trump accusers, says Biden is a wolf in sheep's clothing – a fraud – who doesn't deserve the presidency.
Said Reade Sunday that Biden is running "on a platform of character." But Biden's sexual assault against her in the halls of Congress proves that he "doesn't deserve the presidency." Reade worked for Biden while he was a younger U.S. Democratic Senator from Delaware.
Frankly, the problem with the claim during October isn't Reade's credibility. The testimony in the video is moving. It is so compelling, it could bring tears to sensitive souls. 60 Minutes Australia did a report with balance, and is thus more persuasive.
Rather, the problem is that some will give VP Biden a pass or won't look at all — because they so blindly loathe President Trump, or are so pro-Democratic party positions that the facts won't matter.
That said, what this video might – might – do for some who are independent or persuadable is make them think about the difference between the Mr. Nice Guy, "Soul of the Nation" image vs. the claims of a far darker reality.
It is clear that much of the U.S. mainstream left-of-center and anti-Trump segments of 'conservative' media outlets ignore or downplay this powerful claim. It is arguably Saul Alinsky tactics being directed primarily one way.
Which begs the question, what else are his billionaire buddies, tech and media allies hidin' about Joe Biden?
Lest anyone forget, it was ironically Biden's running mate, Senator Kamala Harris (CA-D) who as an opposing Democratic candidate in 2019 accused Biden of racism during the Democratic nomination presidential debates. Senator Harris was fine with hammering at the man – Biden – who she now hopes to replace if they win the White House following the voting on November 3.
The evidence of racist talk and behavior Harris raised is also far more compelling and corroborated against Biden, objectively speaking, then comments taken out of context, edited and repeated videos of President Trump who has scores of associates who say he has no racism in him. The parade of people during the Republican National Convention (RNC) made that point plainly, including by having a Democratic lawmaker endorse President Trump.
Additionally, Biden has pivoted on topics his Catholic faith teach him are morally wrong. Fellow Catholic and winning Notre Dame coach Lou Holtz said Biden is a "Catholic in Name Only." If he turns his back on his beliefs, what does Biden really stand for besides winning? That noted, there are Catholics on both sides of the coin.
2020 Campaign Controversies – Catholic Priest Supports Joe Biden as "Pro-Life," But Coach Lou Holtz Rips Biden, Others as "Catholics in Name Only" – plus Manufactured Housing Investing, Stock Updates
That noted, the numbers of those who are Catholic clergy coming out against VP Biden, or Speaker Nancy Pelosi or other Democrats appears to be growing. With some 1 in 5 Americans being a Catholic, it is a constituency that both major parties seek to win over.
With about 4 weeks to election day, and character an issue, the eye-opening CBS 60 Minutes Australia video interview with Tara Reade and a few of the pull quotes are the MHProNews featured focus segment below. That follows the quotable quotes, left-right headlines, and two of our three market snapshot graphics at the closing bell today. The final market graphic that summarizes over a dozen manufactured housing industry connected stocks at the closing bell follow the featured focus, recent and related report links.
Quotes That Shed Light – American Social, Industry, National Issues..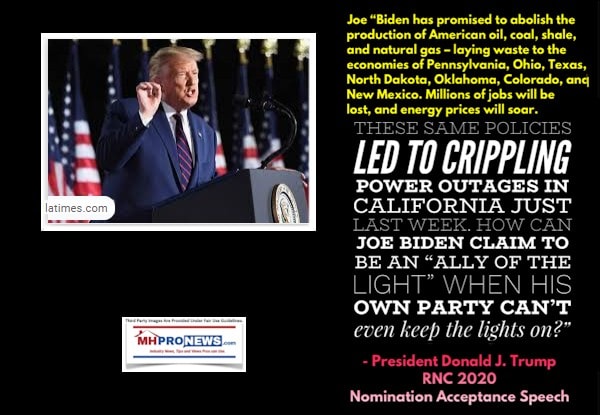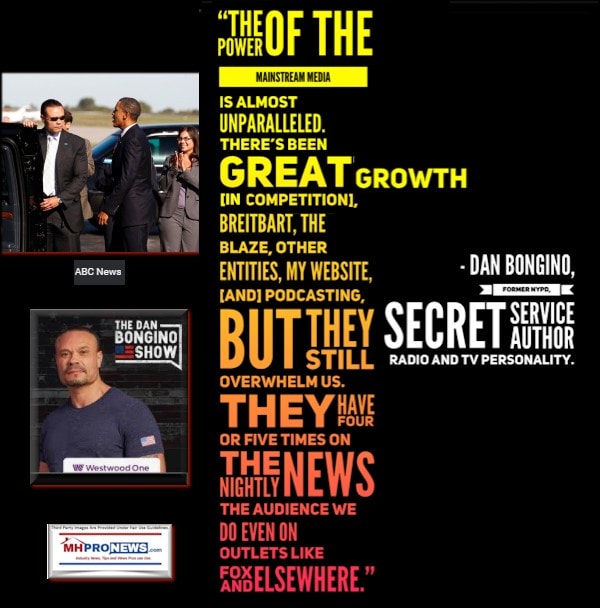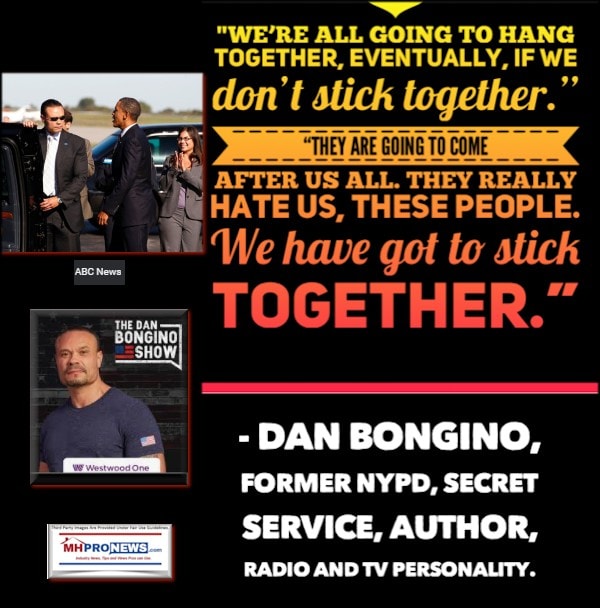 Headlines from left-of-center CNN Business
Stocks dive
Pedestrians pass in front of the New York Stock Exchange (NYSE) in New York, U.S., on Friday, Oct. 2, 2020. New York faced pressure as middle and high schools reopened, infection rates in virus hot spots rose further and the city's bond rating was cut by Moody's.
Dow swings 600 points after President Trump rejects a stimulus plan before the election
Trump's lead over Biden on the economy has vanished
Goldman Sachs: A Democratic sweep would mean faster economic recovery
America's trade deficit climbs to the highest level in 14 years
SEC: GE could face punishment over staggering insurance losses
Mom of three: They shouldn't have to worry how we can eat the next day
Petco will stop selling electronic 'shock' collars
Gmail is getting a new logo in a G Suite revamp
Southwest Airlines wants workers to take pay cuts to avoid furloughs
The US Postal Service is in deep financial trouble. But that's not all its fault
John McAfee indicted for tax evasion, arrested in Spain
Eskimo Pie is getting rid of its derogatory name
Kraft's newest campaign has a risqué tagline
Forget Zoom: Do meetings on a website that looks like a retro video game
This Startup is Changing How People Retire
Jerome H. Powell, Chairman, Board of Governors of the Federal Reserve System during the Senate's Committee on Banking, Housing, and Urban Affairs hearing examining the quarterly CARES Act report to Congress on September 24, 2020 in Washington, DC. The Coronavirus Aid, Relief, and Economic Security Act, also known as the CARES Act, is a $2.2 trillion economic stimulus bill passed in response to the economic fallout of the COVID-19 pandemic in the United States.
Fed chair warns of economic tragedy if America can't control coronavirus
Tim Cook
Apple expected to reveal new iPhone Oct. 13

What's in the iPhone 12? Analysts share their predictions

East Fork Cultivars, an adult-use cannabis and hemp cultivation business in Takilma, Oregon. The Slater Fire surrounded Takilma, but hasn't caused fire damage.
'No more tears left:' How wildfires are ravaging the West Coast cannabis industry
MARKETS
FRESH MONEY
95-year-old syrup company found a pandemic sweet spot: Your kitchen
How this 128-year old shoe store is surviving
Why people are flocking to ugly produce these days
Lavender sales are surging during the pandemic
This startup is taking on the big banks. And it's working
MCMEALS
McDonald's teams with singer J Balvin for its newest celebrity meal
Supplies of McDonald's Travis Scott meal are running low
Now Travis Scott is selling McDonald's-themed merch
McDonald's launches new Chicken McNuggets flavor
How McDonald's plans to enforce its mask policy
Headlines from right-of-center Fox Business
POLITICS
Trump rejects Dems' COVID-19 relief proposal
President Trump on Tuesday broke off negotiations with Democrats on another coronavirus relief deal until after the Nov. 3 election.
Stocks sink as Trump scraps COVID stimulus talks, blasts Pelosi
ENTERTAINMENT
Eddie Van Halen, legendary rock guitarist, dead at 65
POLITICS
McEnany on coronavirus outbreak at White House: 'No way to say where this originated'
Navarro: Only person who has acted since phase 3 vote is Trump
TECH
Democrat-led House panel will try to break up Silicon Valley giants: GOP pol
POLITICS
Senior Pentagon leadership in quarantine after exposure to coronavirus
NEXT MODERATOR?
VIDEO
Bill Murray says he could handle next presidential debate with coffee
WRESTLING MOVES
MARKETS
Barstool Sports CEO joins WWE board
SCARY TREND
HEALTHCARE
COVID-19 causes children's vaccinations in this state to drop
LONE VOICE
LIFESTYLE
Elon Musk is now Tesla's sole spokesman after key cuts
POLITICAL PERK
NEWS
Starbucks offering employees 'Lyft' to voting sites
MEETING NEW NEEDS
ECONOMY
Coronavirus hospital could become homeless shelter as mass layoffs loom
BIG BOX OFFICE DELAYS
MEDIA
'The Batman,' 'Dune' release dates pushed back due to COVID concerns
EMPTY POCKETS
MONEY
Teen unemployment leads to lowest spending in two decades
PAMELA'S WISH
MEDIA
'Baywatch' icon tells Maria Bartiromo: 'Crucified' Julian Assange is 'sweet man'
LIFESTYLE
Target selling NYC Milk Bar bakery treats
MEDIA
Twitter, Facebook censor Trump's message comparing coronavirus to flu
POLITICS
IRS extends deadline for millions of Americans to register for stimulus check
ECONOMY
Pelosi cites Fed's Powell in latest push for coronavirus relief deal
ECONOMY
Fed's Powell urges more federal stimulus to help economy recover from coronavirus pandemic
LIFESTYLE
The paint colors pandemic-weary Americans are choosing for DIY projects
LIFESTYLE
Williams-Sonoma closing US stores on Thanksgiving Day
ECONOMY
Dollar Tree to hire over 25,000 employees nationwide
TECHNOLOGY
Apple pulls rival products from stores ahead of launch
LIFESTYLE
AMC theaters and Cinemark have no plans to close amid coronavirus pandemic despite Regal shuttering
POLITICS
Tax hikes on November ballot in many states amid coronavirus economic fallout
LIFESTYLE
Moderna sees shortcomings in coronavirus trial minority enrollment, faces delays: report
FOOD & DRINK
Uber Eats to deploy free food trucks to feed voters
POLITICS
Pelosi, Mnuchin haggle over coronavirus stimulus package price tag as talks continue
TECHNOLOGY
Musk's SpaceX wins Pentagon award for missile-tracking satellites
MONEY
3 Social Security basics every investor must know
MARKETS
FOX Business enhances portfolio tracker, real-time market data
TRAVEL
United Airlines adding four weekly flights to China out of San Francisco airport
RETAIL
Ruth Bader Ginsburg's famed 'Dissent Collar' is back at Banana Republic, with a new name
RETAIL
How coronavirus changed the retail landscape
Market Indicator Closing Summaries – Yahoo Finance Closing Tickers on MHProNews…
Featured Focus –
Where Business, Politics and Investing Can Meet
Picking up from the opening preface for this evening's featured focus, Tara Reade described Biden as "a wolf in sheep's clothing." The former Senator Biden staffer said she came forward with her allegations last year because people "needed to know. He's going to the highest office in the land. He's running on a platform of character. Well, I know what he's like. I know what his character's like, and he doesn't deserve the presidency based on what happened to me."
It's not a concern being made in a vacuum, outside of sexual assault allegations.  Congress and some mainstream media sources have been reporting claims of Biden family corruption for some time. While there have been claims made against President Trump, 3 years of Democratic investigations and Special Counsel Robert Mueller turned up empty, with nothing actionable.  The impeachment of 2019-2020 was almost exclusively along party lines, quite different than prior impeachment efforts that had bi-partisanship.
U.S. Senate Homeland Security and Governmental Affairs Report Obtained, Purported Corrupt and Illegal Acts by Bidens, plus Manufactured Housing Investing, Stock Updates
Reade recalled what is was like working in Biden's Senate office.
"He was a political hero of mine because I bought into the image," Reade said. Yet the former staffer also remembered how the senator "put his hands on me… he'd run his fingers up underneath my hair on my neck. I didn't know him… There was no reciprocal relationship or flirtation, there was nothing like that."
"He seemed to lack boundaries with women," Reade added. Indeed, many women have come forward – said PJ Media and 60 Minutes Australia saying that Biden's touching has made them extremely uncomfortable. Some have defended Biden's handsy-ness as a forgivable quirk. Reade insists Biden abused women's personal space — and also sexually assaulted her.
"We were alone in this corridor, and he said my name and then the next thing I knew, he pushed me up against the wall," Reade recalled. "He used his knee to separate my legs. He said, 'I want to f**k you.'"
"He was whispering in my ear and he was kissing me and I was trying to get away from him," Reade explained. "He had taken his hands and put them down my skirt and taken one hand and penetrated me with his fingers."
"When I pulled away, he pulled back," she recalled. "He looked at me like kind of almost annoyed He said, 'Come on man, I heard you liked me.'"
"I could see he was angry and he put his finger towards my face and he said," she told 60 Minutes Australia, to which he replied to Reade, "You know, you're nothing to me. You're nothing."
Reade recalled telling her mother. Her mother told her to go to the police. Yet the young staffer decided against filing a police report. As Reade explained to 60 Minutes Australia, "They're there to protect the senators and congressmen, they're not there to protect us."
Last year, an interview on Larry King Live surfaced from 1993 in which a woman — presumably Reade's mother — called in to ask for advice on how to deal with a sexual assault her daughter allegedly suffered at the hands of a senator.
Lynda LeCasse, Reade's neighbor, said the former staffer told her about the sexual assault in 1995, two years after it happened. "She basically said that he had um put her up against the wall, he put his hands up her skirt, and he put his fingers inside her," LeCasse told 60 Minutes Australia.
Reade claims she filed a complaint with the Senate, and the complaint got lost. Some of her former co-workers said they had no recollection of any complaint or of any sexual assault claims.
"Unlike Trump's accusers, Tara has received a barrage of scrutiny," the 60 Minutes Australia host explained. "Do you feel as though, if Joe Biden wasn't Joe Biden, your allegations would be taken more seriously?" she asked Reade.
"Absolutely. If he was a Republican. I think the fact that he's an elite Democrat put him in this untouchable position," Reade said.
Reade wonders if Biden is completely cogent, but said she thinks that "deep down" Biden knows her allegations are true. "You don't have to believe me. I'm the one who has to live with it," she added.
Unlike Trump accusers, who have often ended up with book deals or other financial incentives, Reade noted that she had nothing to gain in coming forward with her story.
"There's nothing to gain. In my case, I lost everything. I lost work, legitimacy, I lost my reputation, I lost friendships. I lost my housing, everything. Money. Everything," Reade said.
Despite all this, her friend LeCasse – who corroborates Reade's story – said she would still vote for Biden. "I'm totally against Donald Trump," Reade's neighbor explained. She did admit, however, that it is difficult to square that with the fact that she believes Biden sexually assaulted her friend.
"He's going to be the president who assaulted my very good friend," LeCasse said.
This is the most complete indictment of media bias ever.

Why does CBS think voters in…Australia need to know about these serious charges against Biden, but not voters in…America (where he's actually on the ballot)?

ONLY explanation is that @CBSNews is covering up for Dems. https://t.co/oLa8g6fr8P

— Ted Cruz (@tedcruz) October 4, 2020
Once never-Trumper and right-of-center media mogul Glenn Beck has said he didn't vote Trump in 2016, but will in 2020.
Who didn't vote for @realDonaldTrump in 2016 – but will in 2020, like me. I can't be alone. I couldn't vote for either last time. I just didn't trust he would do what promised. He may be the first politician in my lifetime that DID keep his word. What was it for you?

— Glenn Beck (@glennbeck) October 5, 2020
Former Democratic supporter and openly homosexual Brandon Straka who started the "Walk Away" movement, tweeted this.
Who didn't vote for @realDonaldTrump in 2016 – but will in 2020, like me. I can't be alone. I couldn't vote for either last time. I just didn't trust he would do what promised. He may be the first politician in my lifetime that DID keep his word. What was it for you?

— Glenn Beck (@glennbeck) October 5, 2020
You're welcome to skip the hearings. https://t.co/dvPoGzE6p4

— Ted Cruz (@tedcruz) October 6, 2020
Here's CNN's Kaitlin Collins removing her mask the second she thinks the cameras are off: pic.twitter.com/R0QdJYNjwm https://t.co/1jM2iZ9dJJ

— Kelb Hull (@CalebJHull) October 6, 2020
I will never love another President again! https://t.co/KntLywoHcf

— Matt Gaetz (@mattgaetz) October 6, 2020
Here's CNN's Kaitlin Collins removing her mask the second she thinks the cameras are off: pic.twitter.com/R0QdJYNjwm https://t.co/1jM2iZ9dJJ

— Kelb Hull (@CalebJHull) October 6, 2020
Why would Twitter delete a video that was nothing more than quoting a presidential candidate, @jack?

Big tech has fixed the game and we're all still playing. https://t.co/05ozbFDiwM

— Dave Rubin (@RubinReport) October 6, 2020

Senator Thom Tillis' Democratic opponent is caught up in at least two adulterous relationship scandals. Would it be so quiet if the shoe was on the other foot?
Received a call from President @realDonaldTrump tonight. He's feeling great and working hard for the American people. Told him I'm recovering and look forward to getting back to the Senate and confirming Judge Amy Coney Barrett.

— Senator Thom Tillis (@SenThomTillis) October 6, 2020
It will be interesting to see if the Trump campaign can make the rising anti-China sentiment in the U.S. and over a dozen Western nations come to bear against the Biden-Harris ticket.
"Rising China is a Positive Development" – Joe Biden, "Riding the Dragon" Exposé "The Bidens Chinese Secrets" Video Documentary
See the related reports for more.
Related, Recent, and Read Hot Reports
China vs USA, Antitrust Looms, AP Highlights 'Competing Versions of Reality,' Sunday Weekly MHVille Headlines Review
"More Punitive Regulatory" Regime Looms Warns New Manufactured Housing Industry Insider
James O'Keefe-Project Veritas Sting Video Spotlights Pay-for-Ballot Allegations Against Rep Ilhan Omar; plus, Presidential Debate Preview, Manufactured Home Investing, Stock Updates
White Billionaires vs Blacks, Minorities, "Uncle Tom" "Gaslighting" "Misdirection and Deception" – "Uncle Tom" Videos Review, plus Sunday Headline Recap
Attorney Jamie Smith – RBG Fan – Explains Joining Satanic Temple; Judge Amy Coney Barrett Connection, plus Sunday Weekly Headlines Review
Dark Money-Billionaires Buffett, Gates, Soros Funding Black Lives Matter, Antifa – Named by AG Barr in Riots, Looting – Hijacking Peaceful George Floyd Death Racial Justice Protests
'Dawn of the New Middle East,' says President Trump After Signing Peace Deal with Bahrain, UAE, Israel – Why It Matters – plus Manufactured Home Investing, Stock Updates
Are More Blacks Moving to President Trump? "I have done more in three years for the black community than Joe Biden has done in 47 years—and when I'm reelected, the best is yet to come!" Plus Manufactured Home Investing, Stock Updates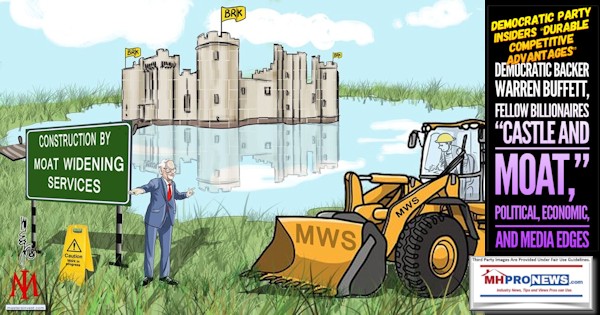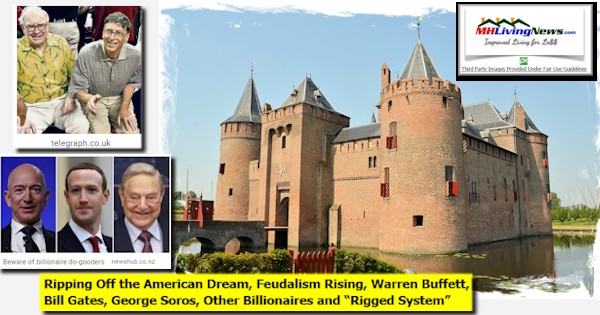 "Strong Horse" Post-Debate Surge? Hunter Biden, Blacks, Hispanics, Other Debate Insights Plus Manufactured Housing Investing, Stock Updates
"Change the Battleground," Eagle vs. Snake Lessons from San Fran's Christoph Sandoval; plus Sunday Headlines in Review 6.14 to 6.21.2020
Manufactured Housing Industry Investments Connected Closing Equities Tickers
Some of these firms invest in manufactured housing, or are otherwise connected, but may do other forms of investing or business activities too.
NOTE: The chart below includes the Canadian stock, ECN, which purchased Triad Financial Services, a manufactured home industry lender
NOTE: Drew changed its name and trading symbol at the end of 2016 to Lippert (LCII).
Fall 2020…
Berkshire Hathaway is the parent company to Clayton Homes, 21st Mortgage, Vanderbilt Mortgage and other factory built housing industry suppliers.
· LCI Industries, Patrick, UFPI, and LP each are suppliers to the manufactured housing industry, among others.
· AMG, CG, and TAVFX have investments in manufactured housing related businesses. For insights from third-parties and clients about our publisher, click here.
Enjoy these 'blast from the past' comments.
MHProNews. MHProNews – previously a.k.a. MHMSM.com – has celebrated our tenth anniversary and is in year 11 of publishing.
Learn more about our evolutionary journey as the industry's leading trade media, at the report linked below.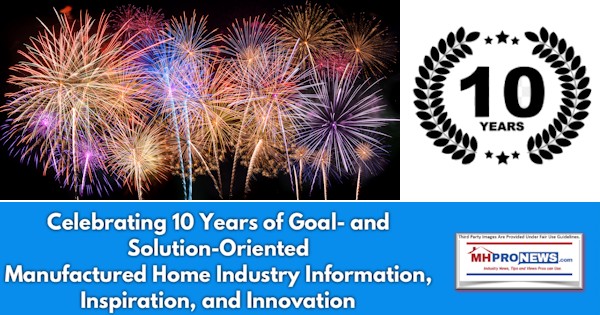 · For expert manufactured housing business development or other professional services, click here.
· To sign up in seconds for our industry leading emailed headline news updates, click here.

Disclosure. MHProNews holds no positions in the stocks in this report.
2019 Year-End Totals Reveals Decline in New HUD Code Manufactured Home Production, Shipments vs. 2018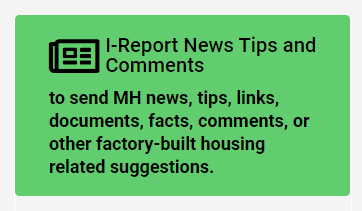 That's a wrap on this installment of "News Through the Lens of Manufactured Homes and Factory-Built Housing" © where "We Provide, You Decide." © (Affordable housing, manufactured homes, stock, investing, data, metrics, reports, fact-checks, analysis, and commentary. Third-party images or content are provided under fair use guidelines for media.) (See Related Reports, further below. Text/image boxes often are hot-linked to other reports that can be access by clicking on them.)
By L.A. "Tony" Kovach – for MHLivingNews.com.
Tony earned a journalism scholarship and earned numerous awards in history and in manufactured housing. For example, he earned the prestigious Lottinville Award in history from the University of Oklahoma, where he studied history and business management. He's a managing member and co-founder of LifeStyle Factory Homes, LLC, the parent company to MHProNews, and MHLivingNews.com. This article reflects the LLC's and/or the writer's position, and may or may not reflect the views of sponsors or supporters.