New research by the University of Texas law school has been published that has received scant attention by manufactured housing trade media, until now. As it is third-party academic research, it is worthy of consideration by industry professionals, investors, advocates and policy wonks.
Heather K. Way, JD; Carol E. Fraser, MSc; and Lizbeth Parra Davila, JD from the University of Texas School of Law are credited with the report entitled "ENDANGERED: San Antonio's Vanishing Mobile Home Parks and a Path for Preservation."
As a backdrop – nationally, newer as well as longer-term readers of MHProNews should note that there has been a trend for years of more community closures than are opening, as the report linked from the text-image box below reflects. Thus, the specific study on San Antonio is of interest in the number one manufactured home production and shipment state in the U.S., but also to the country at large.
Hundreds of New Manufactured Home Communities Opened, But How Many Have Closed? Industry Research Result$
While the terminology of the University of Texas researchers is often dated/errant – e.g.: mobile homes instead of manufactured homes – there are certainly plenty of true pre-HUD Code mobile homes in most states in the U.S. San Antonio is no exception to that fact.
With that backdrop, here is their executive summary below. As noted, this is useful for a variety of reasons – including, but not limited to – the point that some operators are essentially using local jurisdictions to do their dirty work for them when it comes to community closures that have as a motivation redevelopment. An MHProNews analysis and commentary will follow their report. Note that the figures inserted are from the report, but may not be in the original location or sequence found in the original document.
Mobile home parks are vanishing in San Antonio at an alarming rate, with the closure of at least nine mobile home parks since 2014. Without intervention by the city, dozens more mobile home parks are at risk of closing, impacting the housing security of thousands of the city's most vulnerable residents.
Mobile home parks provide a critical source of unsubsidized affordable housing for the poorest and most marginalized residents of San Antonio. Close to 22,000 residents in San Antonio, or 1.5% of the city's population, live in approximately 8,000 mobile homes, with most of these homes located in the city's remaining 88 mobile home parks. When residents are displaced from their mobile home communities, many are unable to move their homes and confront hardship navigating a housing market with very few viable housing alternatives.
Key Findings
The following are key findings regarding the greatest threats to San Antonio's remaining 88 mobile home parks:
City land use policies: The city's land use policies foster the redevelopment of mobile home parks. Close to two-thirds of the city's mobile home parks are not zoned as a Manufactured Housing District (MHD), the city's special zoning category that protects parks from redevelopment for more intensive uses. Meanwhile, the city's future land use plans for 30% of mobile home parks call for more intensive uses. Additionally, for those parks that are zoned as MHD, when a mobile home park owner requests a zoning change for the site, the city still has no process in place to ensure that the residents receive notice of the requested change, despite calls for this policy change by the Mayor's Task Force on Preserving Dynamic and Diverse Neighborhoods in 2015.
Public redevelopment incentive programs: Several areas where the city and federal government are incentivizing redevelopment in San Antonio overlap with clusters of mobile home parks, placing additional redevelopment pressures on these parks. Twenty-eight mobile home parks are located within the bounds of at least one major redevelopment incentive program. Eleven of these parks are located in the Mission Reach area, an area at the nexus of multiple redevelopment incentive programs and where mobile home parks are especially vulnerable to redevelopment. Four of the parks that have closed since 2014 were located in this area.
Neighborhood change: Close to 72% of open mobile home parks are located in gentrifying areas or areas susceptible to gentrifying, placing these homes at a heightened risk of redevelopment. Mobile home parks in gentrifying areas that overlap with areas of concentrated public redevelopment incentives are at an especially high risk of redevelopment.
Substandard conditions: One of the biggest threats to mobile home parks in San Antonio is the widespread prevalence of deteriorating, substandard conditions in parks across the city. Of the nine parks that closed since 2014, seven closed in direct response to city code enforcement actions. As of May 2019, more than half of mobile home parks had failed their code inspection with the city. Notably, some parks may be experiencing deteriorating conditions as the owners anticipate redevelopment opportunities. For example, eight of the eleven remaining parks in the Mission Reach area—an area undergoing redevelopment—failed their most recent inspection (as of May 2019)."
The following reports reflect issues that directly or obliquely are arguably possible examples of the types of issues that the University of Texas researchers have documented.
Suicide, Sadness and Questions on How the Manufactured Home Industry Should Address Community Closures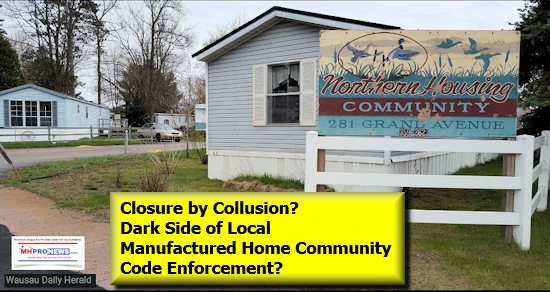 Representative Ilhan Omar's Bill Would Regulate Manufactured Home Community Owners
Frank Rolfe, Dave Reynolds – Manufactured Housing Institute Members – Raise Alarm – is "Mobile Home Park Industry Over-Heating?"
Rumble over Anti-MH Law-State Association, Manufactured Housing Institute (MHI), Clayton Homes, and MHARR
MHProNews Analysis and Commentary
As the sample links above reveal, several of the issues raised by the University of Texas law school researchers have been highlighted by various report on MHProNews over the years.  That includes the concern that some community owners interested in selling their community for redevelopment purposes allowed their property to fall into disrepair in order to essentially allow the local jurisdiction do the legal work to close the property.
But it also spotlights the issue that not only in San Antonio, but nationally, more communities are closing than opening.
Note that these very real and vexing issues are either glossed over, deflected or are entirely ignored by others in the manufactured housing industry's trade bloggers and publishers, other than MHProNews and MHLivingNews.  With one periodic exception, Kurt Kelley, the balance of the industry's bloggers and publishers reflect the perspective of the Omaha-Knoxville-Arlington axis, exemplified by the talking points and narrative generated by the Manufactured Housing Institute (MHI). In fairness, while MHI acknowledges the problems that community closures represent to residents and the industry at large, what on a practical level have they actually done about these concerns? While they hold periodic seminars on how to develop with manufactured housing, where is there systematic, robust and consistent promotion of the principle of enhanced preemption that could generate both more new community openings and perhaps prevent more community closures?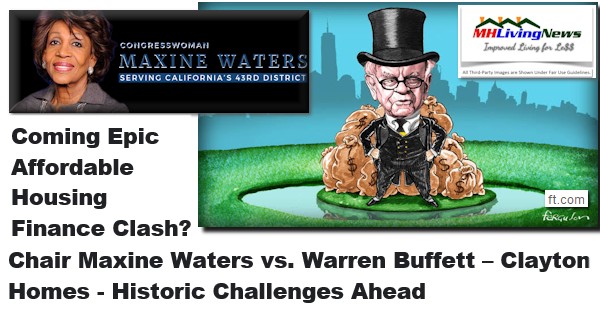 Two of several possible looks at the federal enhanced preemption issue are linked above and below.
"Scorched Earth" Reply-Lesli Gooch, Tim Williams, and Manufactured Housing Institute (MHI) Claims
That MHI is aware of the topic has been well documented, as has the notion that they carefully avoid the use of the term on their own website and in places online where it could be picked up and studied by other researchers.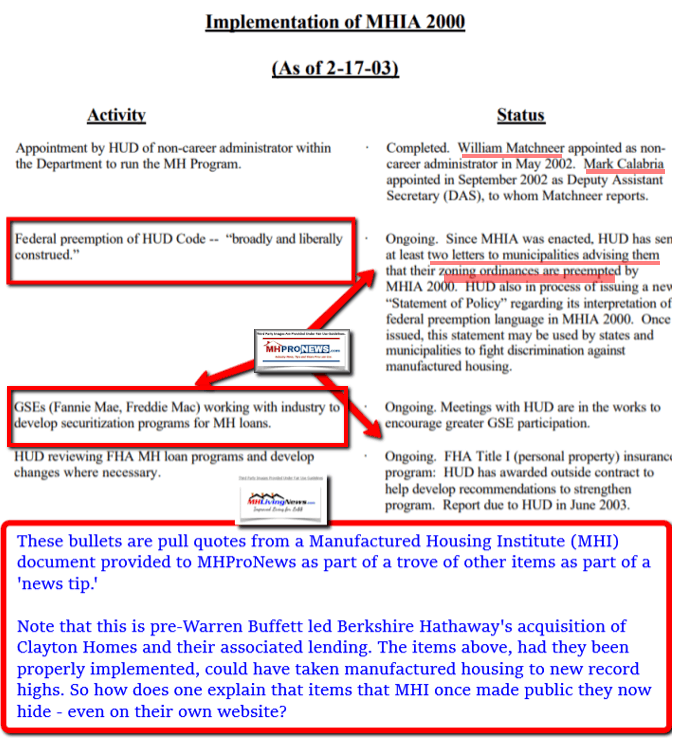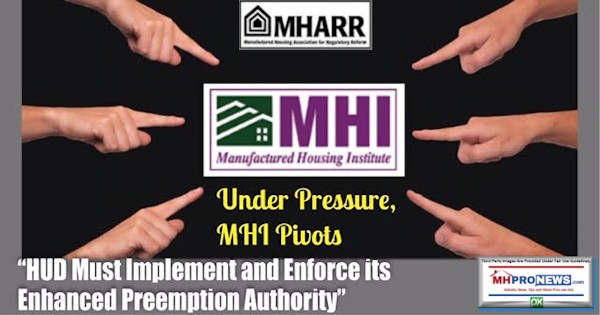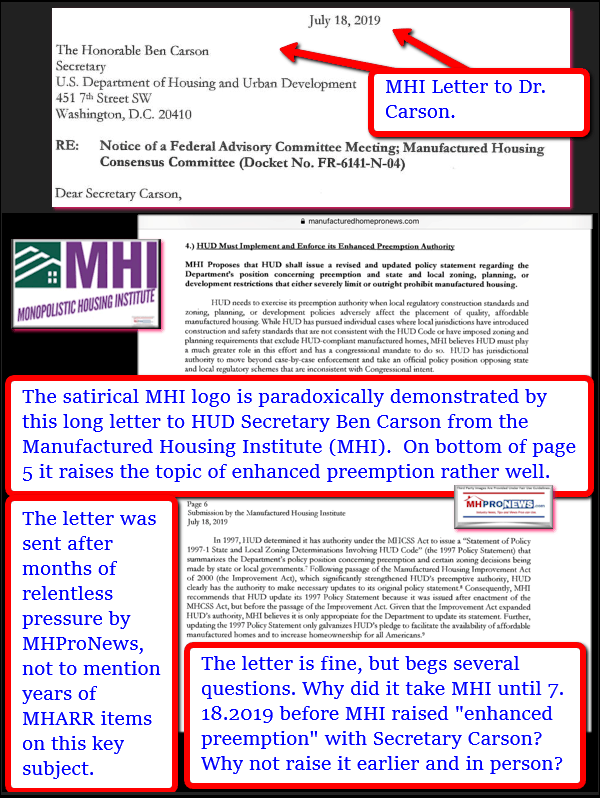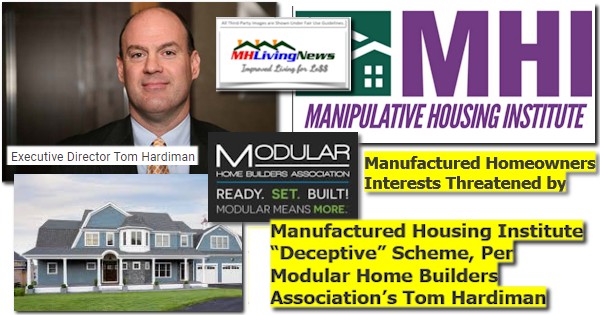 The entire report from the University of Texas law school researchers is linked here as a download.
Another related national report previously published on a related issue of community closures vs. openings is found linked below.
Manufactured Double Talk? Analyzing New Land-Lease Manufactured Home Community Developments
Enhanced Preemption for Manufactured Housing Raised on Brian Kilmeade Show
Smaller than MHI – but leveraging the facts in a mighty way – the rival Manufactured Housing Association for Regulatory Reform (MHARR) has been a steady consistent source of information and noteworthy effort on this topic.  Some closing quotes illustrate the tragic point that the problems that face manufactuerd home residents and independent professionals are often arguably traced back to MHI and their power-brokers.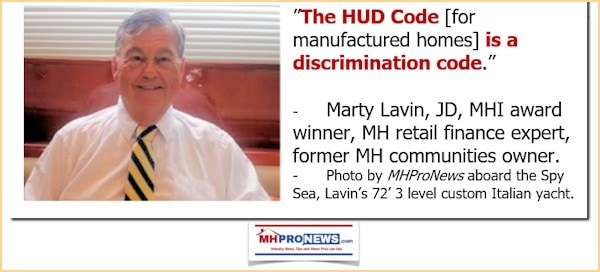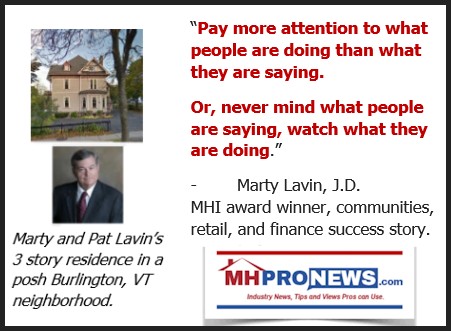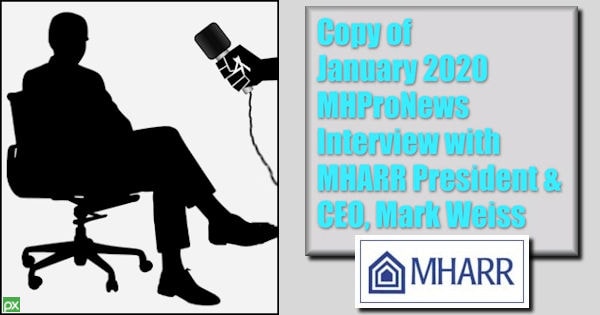 What the UT Austin law school missed or didn't address in a direct fashion is that there is evidence that vexing issues that harm independents and residents alike are all aspects of what Kevin Clayton called the Moat, a principle Clayton says Buffett teaches his managers.  Once it is understood, the moat is evidenced in a variety of ways. While some financial writers and researchers clearly get it, it is an open question if enough federal officials grasp – or care? – how "the Moat" is being deployed in manufactured housing in a manner that harms housing affordability.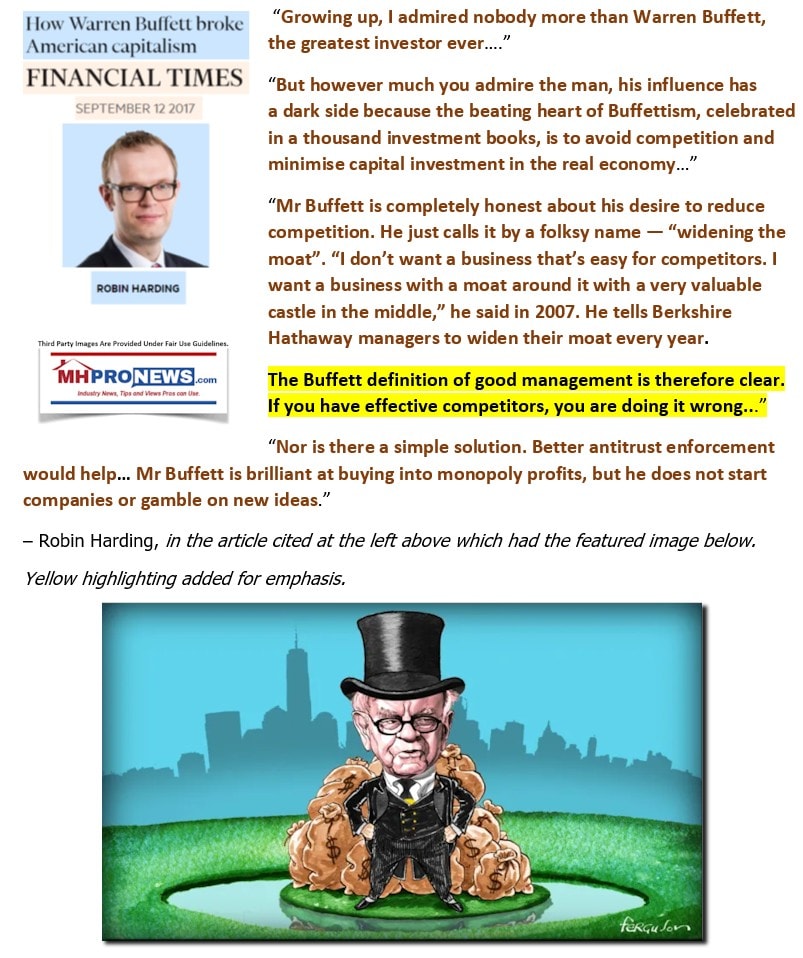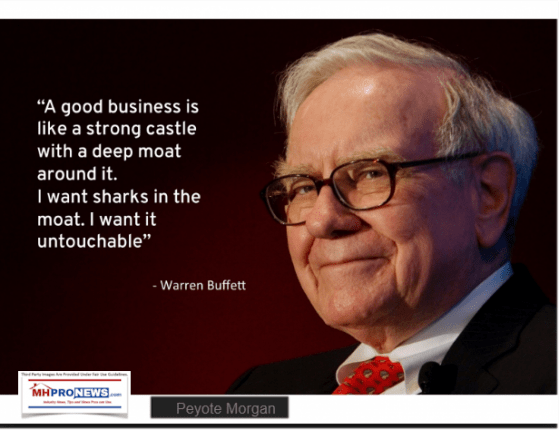 Housing Affordability Challenges, Presidential Economic Report and Manufactured Home Opportunities
Warren Buffett's New Letter, Clayton Homes and Related Manufactured Housing Controversies
To go deeper on the growing track record of related issues that have arguably been keeping manufactured housing underperforming during an affordable housing crisis, see the timely reports further below. That's it for this report on manufactured housing "Industry News Tips and Views Pros Can Use" © – MHVille's runaway #1 news source, where "We Provide, You Decide." © (News, fact-checks, analysis, and commentary.) Notice: all third party images or content are provided under fair use guidelines for media.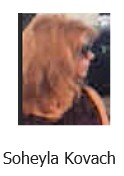 Submitted by Soheyla Kovach for MHProNews.com. Soheyla is a co-founder and managing member of LifeStyle Factory Homes, LLC, the parent company to MHProNews, and MHLivingNews.com. Connect with us on LinkedIn here and here.
Manufactured Home Communities Targeted by Lawmakers, AG Plans – Manufactured Housing Industry Alert
Destabilization in Manufactured Housing Market Ahead, plus Sunday Weekly Manufactured Home Headline Review 2.16 to 2.23.2020
Attorney General Tom Miller Slams "Predatory" Manufactured Home Community Operators, plus Manufactured Housing Investing, Stock Updates
No Description
No Description
No Description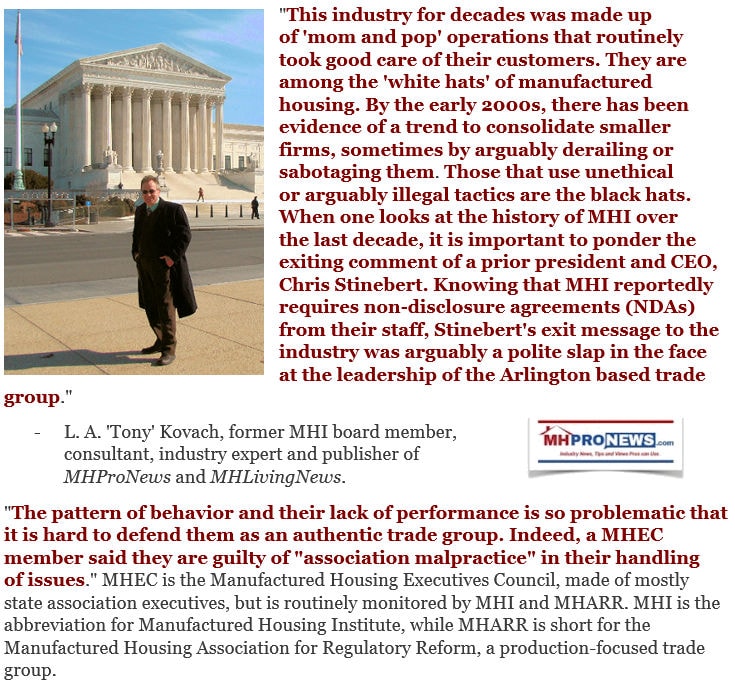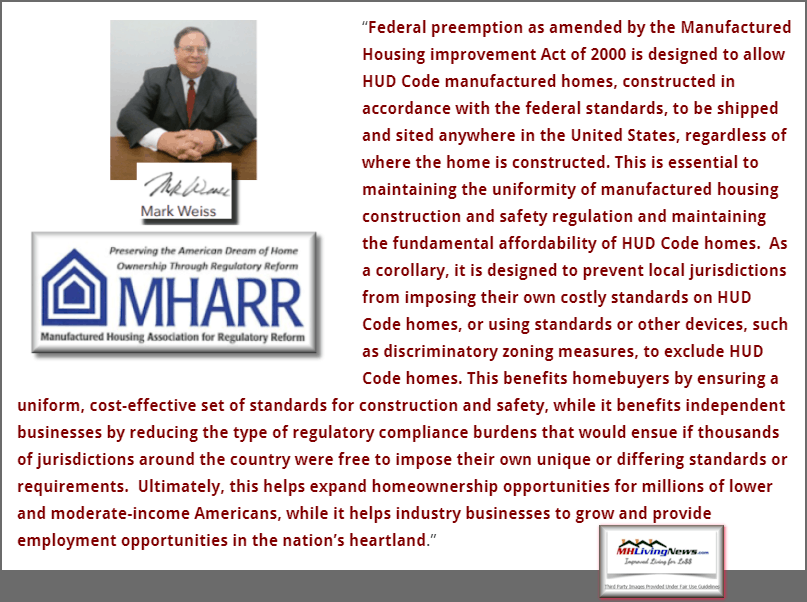 There is more than enough evidence that there is corruption, deceptive trade practices and other arguably illegal activities that are benefiting a few to the harm of the many. See the related articles below.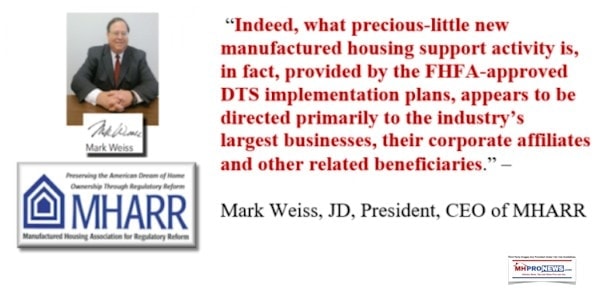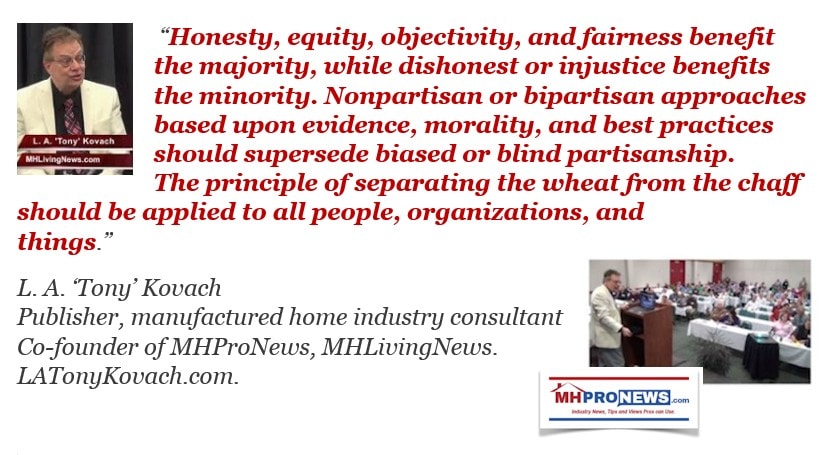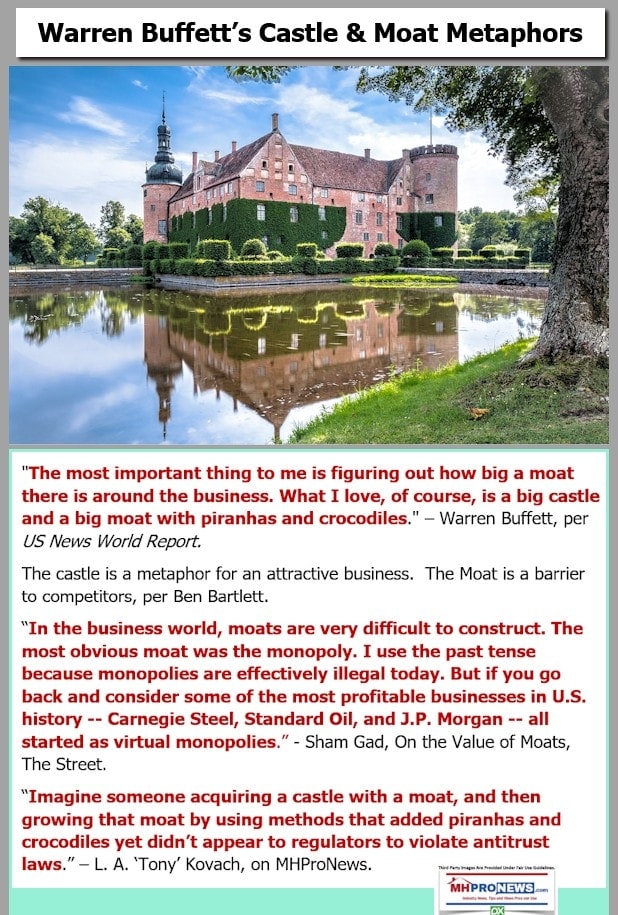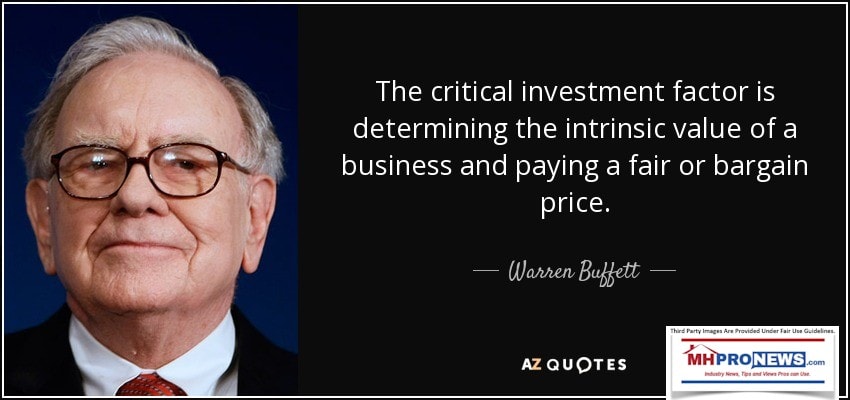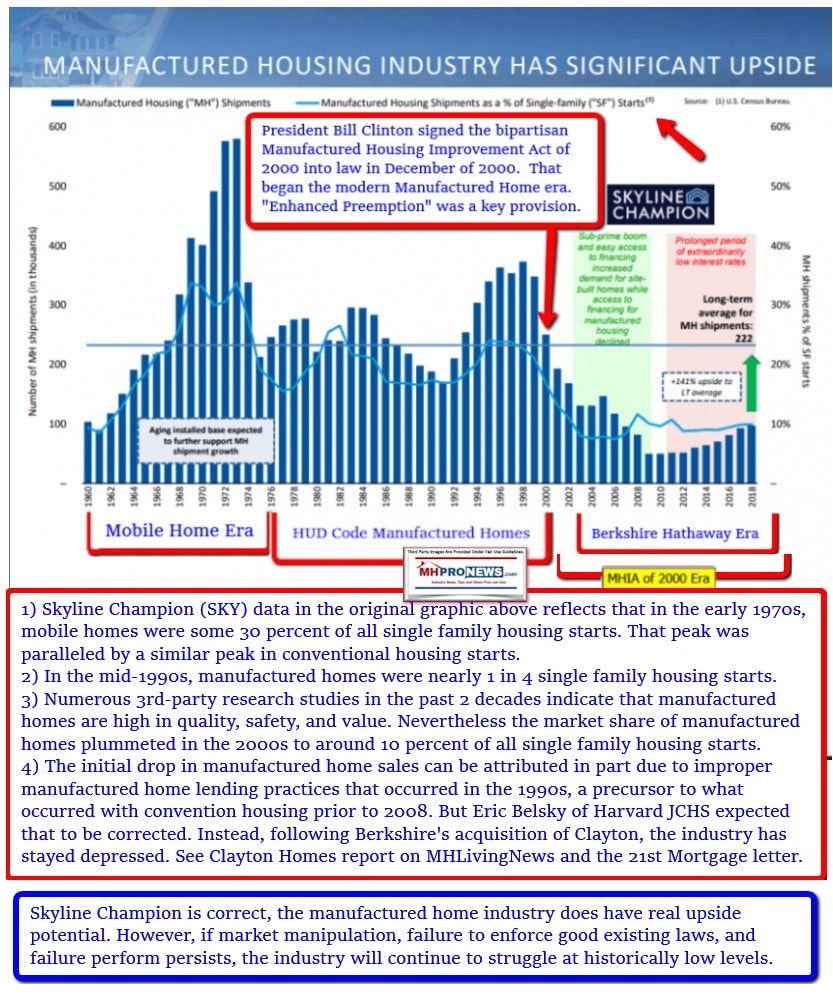 The bad news is that the opposition to ethical 'white hat' businesses, investors and other professionals have deep pockets and they are politically connected. But the good news is that Bernie Madoff could have once made that similar claim. Today, Madoff sits in a federal cell. It took persistence on the part of a few professionals with federal officials to finally topple Madoff's multi-billion dollar empire.
Revealing-FHFA Meeting on Duty to Serve Lending Called Manufactured Housing Institute, Manufactured Housing Association for Regulatory Reform, Others – Report, Analysis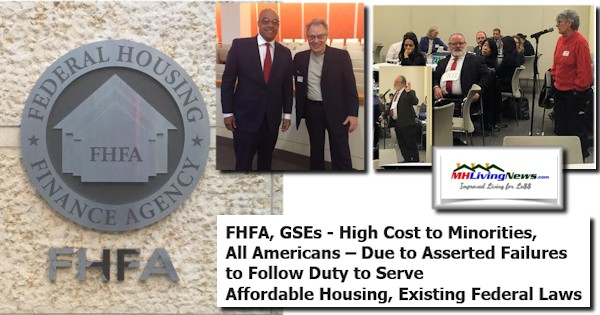 Retailer, Producer, Finance Exclusive – Interview with New Class of Manufactured Housing "CrossMod Homes" Developer-Seller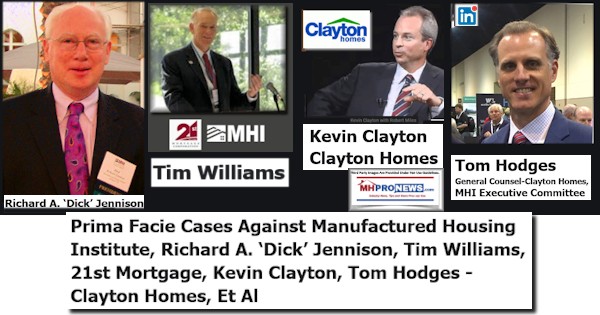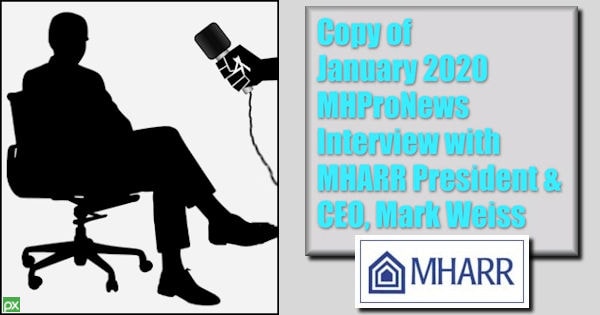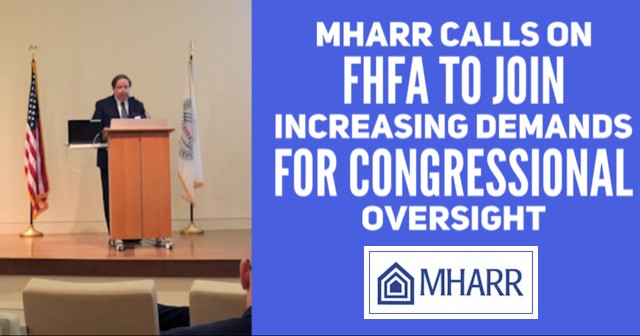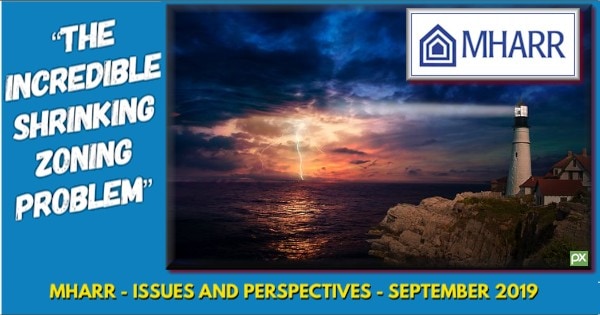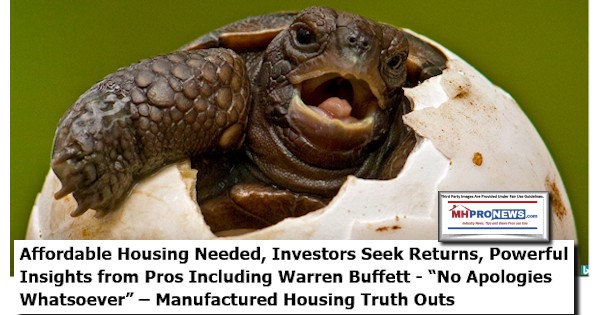 Association Leaders Spotlight, Blast-Zoning, Financing, CrossModsTM and Manufactured Housing Institute
2019 Year-End Totals Reveals Decline in New HUD Code Manufactured Home Production, Shipments vs. 2018
David Dworkin, National Housing Conference, Compared and Contrasted with Lesli Gooch, Manufactured Housing Institute on Fannie Mae, Freddie Mac Proposed Modifications to FHFA on Duty to Serve Finance Plans
$500 Million Axne-Khanna Plan, Manufactured Housing Legislation Introduced, But Manufactured Housing Institute Fails to Tell Members?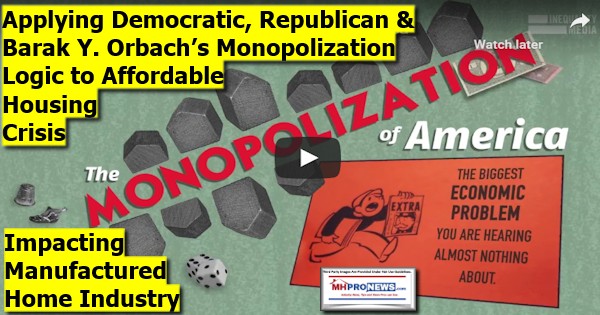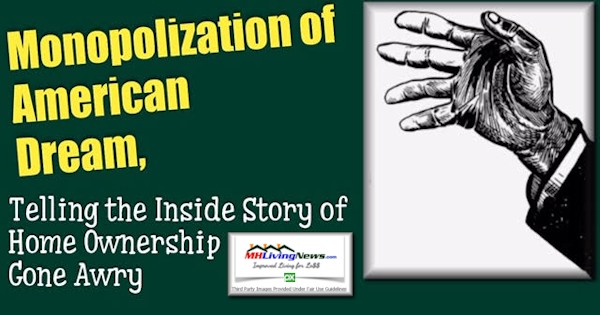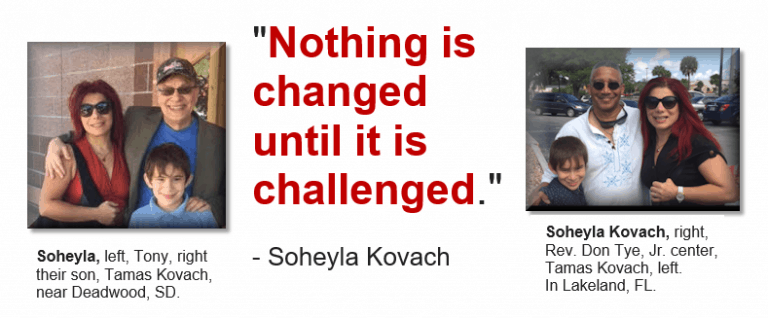 Jennifer Reingold Questioned Berkshire-Clayton Deal; MHI GSEs Rocked by Tip-Document Drop, plus Manufactured Home Investing, Stock Updates
What Warren Buffett, Kevin Clayton, Tim Williams, Berkshire Brands and Manufactured Housing Institute Leaders Fear
Huge "Landmark Case" – Law Firm Wins Millions for Manufactured Home Community Residents, Broader Industry Impacts Ahead?
Why is Skyline-Champion Giving Cover to Clayton Homes? Profitably QUESTIONING Manufactured Housing Institute Leadership for Professionals & Investors
Tim Williams Calls Lesli Gooch "Superb," But Latest Tip Reveals Additional MHI CEO Gooch Controversy Connected Documents
Complaints to State and Federal Officials, Agencies About Corrupt Practices in Manufactured Housing Industry Growing