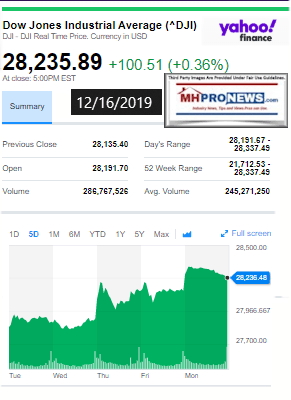 "Was Clayton Homes sold for a fair price, or for a song?" So ends an article we'll review further below by Jennifer Reingold when a senior writer for Fast Company. If you read what she had to say, and had been a stockholder in Clayton Homes, you might be among those who sued the pre-Berkshire acquired firm with a variety of allegations. But if you listen to Kevin Clayton's version in the video posted near the end of the report linked here, you'd be thinking that Warren Buffett paid a fair price.
Hmmm…let's look deeper in a report that will have another blast that along with some added details below may rock chairs in Arlington, Washington, Knoxville and Omaha.
New readers please note what careful, thoughtful longer-term Manufactured Home Pro News (MHProNews) readers already know. This publication and our MHLivingNews sister-site have offered numerous, serious allegations of market rigging by Berkshire owned brands in MHVille in ways that purportedly violate antitrust and other laws. While some in mainstream media have raised related concerns, to date none of been as granular with actionable evidence that has thousands of manufactured home industry professionals who are independents nodding their heads in agreement. Those who are 'insiders' read us too, some supposedly curse us. We see value in the 'over the target' jeers as well as the cheers.
More on the headline in our featured focus, beyond the market snapshots, left-right headline bullets and our other standard evening fare.
Longtime readers please note there are a few tweaks to some of the standard portions of our evening market/investing report. Read carefully as some changes of the 'standard text' that follows before our left-right headlines and also in other features near the end of tonight's reports.
Every evening our headlines that follow provide snapshots from two major media outlets on each side of the left-right news spectrum that reflect topics that influence or move investor sentiment. In moments on this business evening report, you can get 'insights-at-a-glance.'
This report also sets the broader context for manufactured housing markets, in keeping with our mantra, "News through the lens of manufactured homes and factory-built housing" ©.
We begin with headlines left-of-center CNN followed by right-of-center Fox Business. We share closing tickers and other related data courtesy of Yahoo Finance, and more. 5 to 10 minutes reading this MHProNews market report every business night could save you 30 minutes to an hour of similar reading or fact-gathering elsewhere.
Perhaps more important, you will get insights about the industry from experts that care, but also dare to challenge the routine narrative that arguably keeps manufactured housing underperforming during an affordable housing crisis.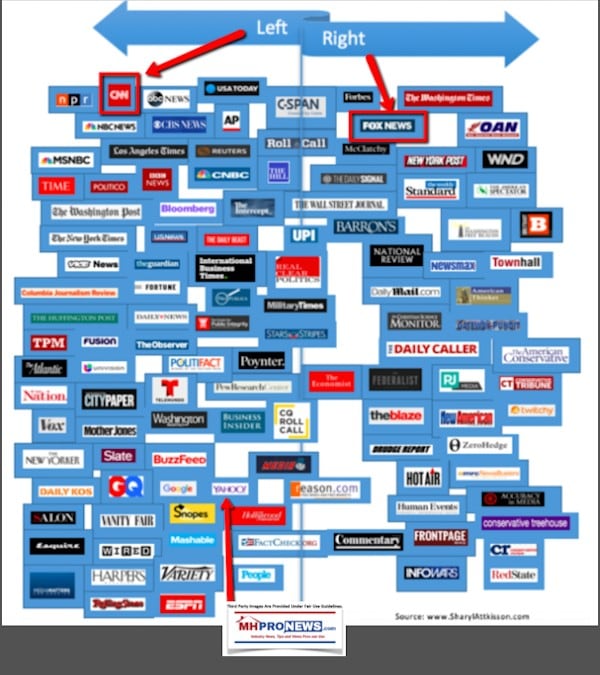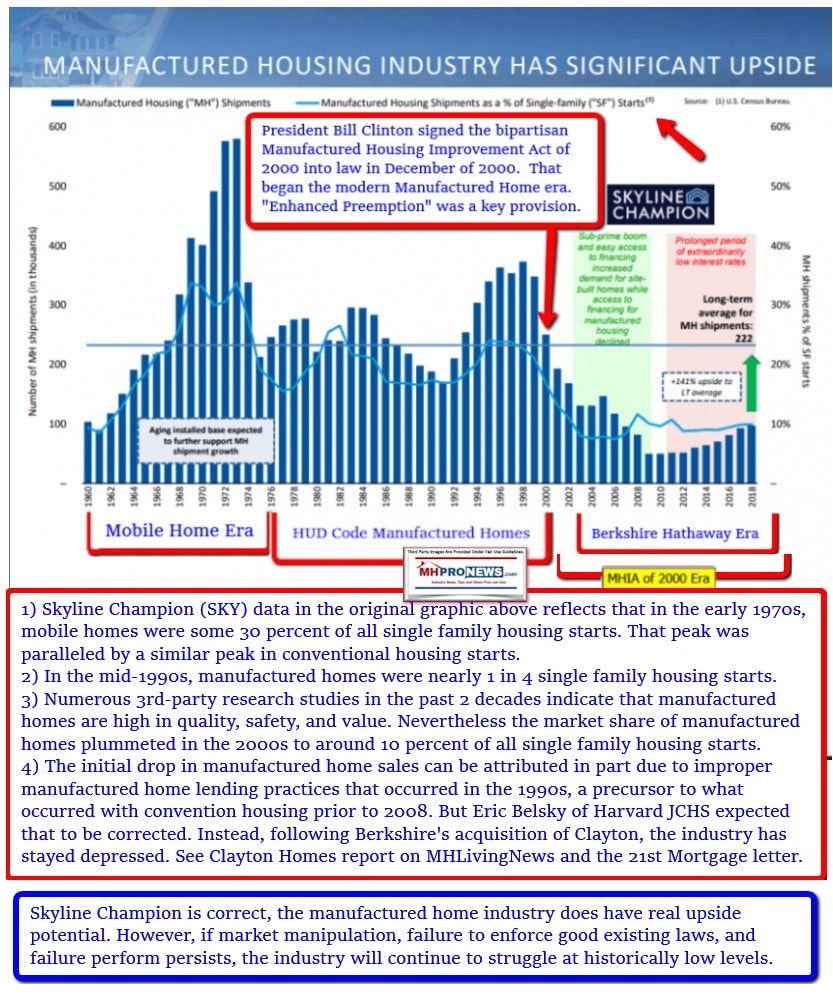 Newsy, Peeling Back Media Bias, Manufactured Housing Sales, Investing, Politics, and You
Headlines from left-of-center CNN Business.
Boeing halts 737 Max – The company will suspend production of the embattled plane starting in January
Travel execs: Trump's new trade deal will bring more tourism to America
China suspends tariffs on some US-made goods as trade truce takes hold
The company behind many food flavors just made a $45 billion deal
Vegan sneakers will be the next big plant-based craze in 2020
Two men admit to running illegal streaming sites that rivaled the size of Netflix and Hulu
How to get Samuel L Jackson's voice on your Echo
Boris Johnson may go after the BBC's funding
Our favorite tech gifts of 2019
Conservancy group rebukes Tucker Carlson for 'false and bigoted' claim immigrants make Potomac River 'dirtier'
Highest paying cash back card hits the market
5G is coming. Here's one way to invest in the telecom boom
These homes have garages that look more like art galleries
WW is doubling down on Oprah
GM unveils even bigger Tahoe and Suburban SUVs
Tesla reveals Cybertruck, but breaks its 'unbreakable' windows during unveiling
GM's electric pickup truck to go on sale in 2021
Americans are buying more expensive trucks. That's great news for GM
UPS is powering these new trucks with trash
Goldfish crackers launches two new flavors
Mochi ice cream is finally having a mainstream moment
His $40 million cheese company is helping to transform a rural Wisconsin community
Hershey bars have a new look for the first time in history
Chobani hopes nut butters will give yogurt a boost
Headlines from right-of-center Fox Business.
Boeing halts 737 MAX jet production, triggering potential industry turbulence
The company has been assembling dozens of planes a month since the MAX was grounded following a second fatal crash of the aircraft.
Uber threatens to ditch major US airport
Transportation Dept. proposes toilet requirement on some planes
Stocks capture new highs on trade progress, homebuilder confidence
DOW WOWS (AGAIN!): Average gains 10,000th point since Trump's election
Stock market 'melt-up' coming soon: Bank of America
United Airlines flight forced to make emergency landing after engine ignites
Gabrielle Union reveals she felt 'fear and terror' during 'America's Got Talent' scandal
Congress, liberal media obsess while $23 trillion in problems is forgotten
Netflix enjoying global subscriber boost
Amazon blocks sellers from using FedEx for certain orders
Trump touts new route for top military academy athletes to pro sports
Woman busted for raking in millions from US 'birth tourism' scheme: reports
Pols: Lawmakers must pass bill or go without their paychecks
Minimum wage hikes serving up nightmare to restaurant workers
Big-name companies totally dodged federal income taxes in 2018: study
Major airline adds cheaper fare option
'5-year-old' Amazon hacker tells victim he sees 'naked people…all the time'
Mark Cuban-backed sports analytics firm sold to owners of MLB team
Lori Loughlin, husband say government hiding evidence in college cheating scandal
Co-star spotted cozying up to Justin Timberlake splits as his wife visits town
AOC: 'Health care is not H&M'
Popeyes looking for 'chicken sandwich professionals' to work ⁠— just when rival is closed
Lawmakers seek to raise minimum tobacco purchase age, repeal ObamaCare taxes
Police chief quits after anonymously trolling critic on Twitter
Wisconsin governor Tony Evers' aide: No tax credits for new Foxconn plant
This 10-bedroom New York mansion costs just $50K ⁠— but there's a catch
Dwayne 'The Rock' Johnson reveals 'Dwanta Claus' ice cream flavors
Apple tops Evercore's list for the most-desired holiday products
White House sets sights on UK trade deal, Kudlow hints at timeline for talks
Small city chases out tenants with nation's fastest-rising rents
NBA's minor league players reportedly in talks to unionize
Steakhouse owner says having 'greatest cattle in country' is recipe for success
Obamacare insurance plans sign-up deadline extended
WATCH: Tom Cruise brings back iconic role in upcoming 'Top Gun: Maverick'
US may unilaterally retaliate if China breaks 'phase one' deal
Already-struggling trucking industry slammed with new regulation
Coca-Cola launches $10/month subscription service
PERSONA NON SHOPPA: Why Wegmans banned customer for life
How to do online holiday shopping smartly
Government investigating Tesla autopilot's role in latest crash
Scandal-scarred YouTube star reveals why he's leaving platform
Country music star floated as replacement for KKK leader statue
LISTEN: The 5 best, chart-topping albums of the decade
Waitress blown away by $1,200 holiday gift tip
IFF, DuPont Nutrition to form $45B consumer products empire
Holiday gift trend: Pay my debt
Nonprofit tries to keep churches from becoming condos
Starbucks: 'No excuse' for deputies being ignored
Chess grandmaster becomes No. 1 fantasy soccer player out of millions
Free agent Antonio Brown says it's time to ghost white women
Exxon, Chevron pressured on climate change by activist shareholders
How Jay Leno and 8 business titans bounced back from the worst moments of their careers
Chinese diplomats who drove onto military base kicked out of US: report
Mexico will 'NEVER' accept US trade investigators, negotiator says
10 Market Indicator Closing Summaries – Yahoo Finance Closing Tickers on MHProNews…

Featured Focus – Where Business, Politics, and Investing Meet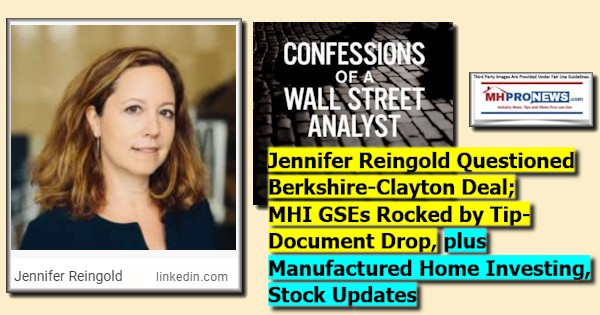 History matters. Who says? How about Warren Buffett?
For those whose eyes glaze over a the mere mention of the word, forget whatever boredom some junior high school history teacher may have caused you.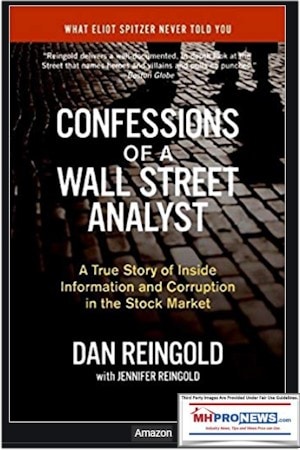 Reingold and Reingold wrote this book after the Jennifer Reingold authored the Fast Company article that we'll look at below.
This spotlight will take four elements and weave them together with a closing analysis. The first is the synopsis of the book, per Amazon.
Part I.
"Confessions of a Wall Street Analyst: A True Story of Inside Information and Corruption in the Stock Market."
by Daniel Reingold (Author), Jennifer Reingold (Contributor)
Here is the true story of a top Wall Street player's transformation from a
straight-arrow believer to a jaded cynic, who reveals how
Wall Street's insider game is really played.

Dan Reingold was a top Wall Street analyst for fourteen years and Salomon Smith Barney analyst Jack Grubman's chief competitor in the red-hot sector of telecom. Reingold was part of the "Street" and believed in it.
But in this action-packed, highly personal memoir written with accomplished Fast Company senior writer Jennifer Reingold the author describes how his enthusiasm gave way to disgust as he learned how deeply corrupted Wall Street and much of corporate America had become during the roaring stock market bubble of the 1990s.
Confessions of a Wall Street Analyst provides a front-row seat at one of the most dramatic — and ultimately tragic — periods in financial history. Reingold recounts his introduction to the world of Wall Street leaks and secret deal-making; his experiences with corporate fraud; and Wall Street's alarming penchant for lavish spending and multimillion-dollar pay packages.
Reingold spars with arch rival Grubman; fends off intense pressures from Wall Street bankers and corporate CEOs; and is wooed by Morgan Stanley's CEO, John Mack, and CSFB's über-banker Frank Quattrone.
Reingold describes instances in which confidential deals are whispered days before their official announcement. He recalls the moment he learns that Bernie Ebbers's WorldCom was massively cooking its books. And he is shocked to have been an unwitting catalyst for a series of sexually explicit e-mails that would rock Wall Street; bring Jack Grubman to his knees; and contribute to the stepping aside of Grubman's boss, Citigroup CEO Sandy Weill.
Some of Reingold's stories are outrageous, others hilarious, and many are simply absurd. But, together, they provide a sobering exposé of Wall Street: a jungle of greed and ego, a place brimming with conflicts and inside information, and a business absurdly out of touch with the Main Street it claims to serve.
He shows how government investigators, headlines notwithstanding, never got to the heart of the ethical and legal transgressions of the era. And how they completely overlooked Wall Street's pervasive use of inside information, leaving investors — even sophisticated professionals — cheated. The book ends with a series of important policy recommendations to clean up the investing business.
In the tradition of Liar's Poker and Den of Thieves, Confessions of a Wall Street Analyst is a no-holds-barred insider's account that will open the eyes of every investor."
##
Part II.
In this flashback look at Jennifer Reingold's The Ballad of Clayton Homes published in Fast Company, it provides a very different take on what Kevin Clayton says in the video posted below.
What follows is one more reminder to check multiple sources to get a more complete picture. Kevin says in the video that the Berkshire battle for Clayton, per "Warren" was one of the ugliest that the conglomerate had engaged in. He also claimed the Berkshire offer later proved to be validated by outsiders.
Reignold's narrative raises a different perspective that questions the Buffett deal's low-ball offer that allegedly short-changed non-family stockholders.
This report will focus on some pull quotes that will be reflected as bullets below. Her full report on the Fast Company website is linked here. It will be followed by another blast from the past that may well prove embarrassing to MHI, Clayton, their lenders, Fannie Mae, Freddie Mac and the FHFA. We'll close with a link to L. A. 'Tony' Kovach's PowerPoint to the FHFA and Government Sponsored Enterprises last Wednesday – 12.11.2019, plus links to related reports.
Let's dive in.

The truth, as in most ballads, bar fights, and divorces, lies somewhere in the middle. Here, then, is the tale of a prominent Tennessee family, rich in stock but relatively poor in cold hard cash, that bit and bit hard when the oracle of Omaha suddenly decided that there was mobile-home gold in the rolling hills outside Knoxville. The struggle that ensued entangled an angry bunch of Denver-based butchers, the most shark-toothed class-action lawyers in the business, and even former vice president Dan Quayle before the deal finally went through (although investors have filed a lawsuit against Clayton and its board).
Although Buffett had recently dipped a toe into the manufactured-housing market by investing more than $200 million in the debt of bankrupt Oakwood Homes, the UT students knew more than he did about Clayton Homes, which is headquartered just outside Knoxville, in neighboring Maryville. Jim Clayton, a UT alum, has contributed generously to the school and donated funds for the students' group to use in investment contests. Professor Auxier and Jim Clayton are friends. And one of the students visiting Omaha, Richard Wright, was actually working part-time as an intern for Clayton.
So when the group was searching for a gift for Buffett, they seized on First a Dream(FSB Press, 2002), Clayton's folksy, chatty 2002 autobiography detailing his rise from the feed-sack-wearing son of a cotton farmer to a mainstay on the Forbes 400 list of the wealthiest Americans. Clayton started the company in 1966 with one charred mobile home that he and his parents renovated and resold. By 2002, Clayton Homes reached $1.2 billion in sales and was the pride of its industry.
Let's note before diving further into her story that Clayton was number 3 in the industry, per the now defunct Manufactured Home Merchandiser provided statistical data.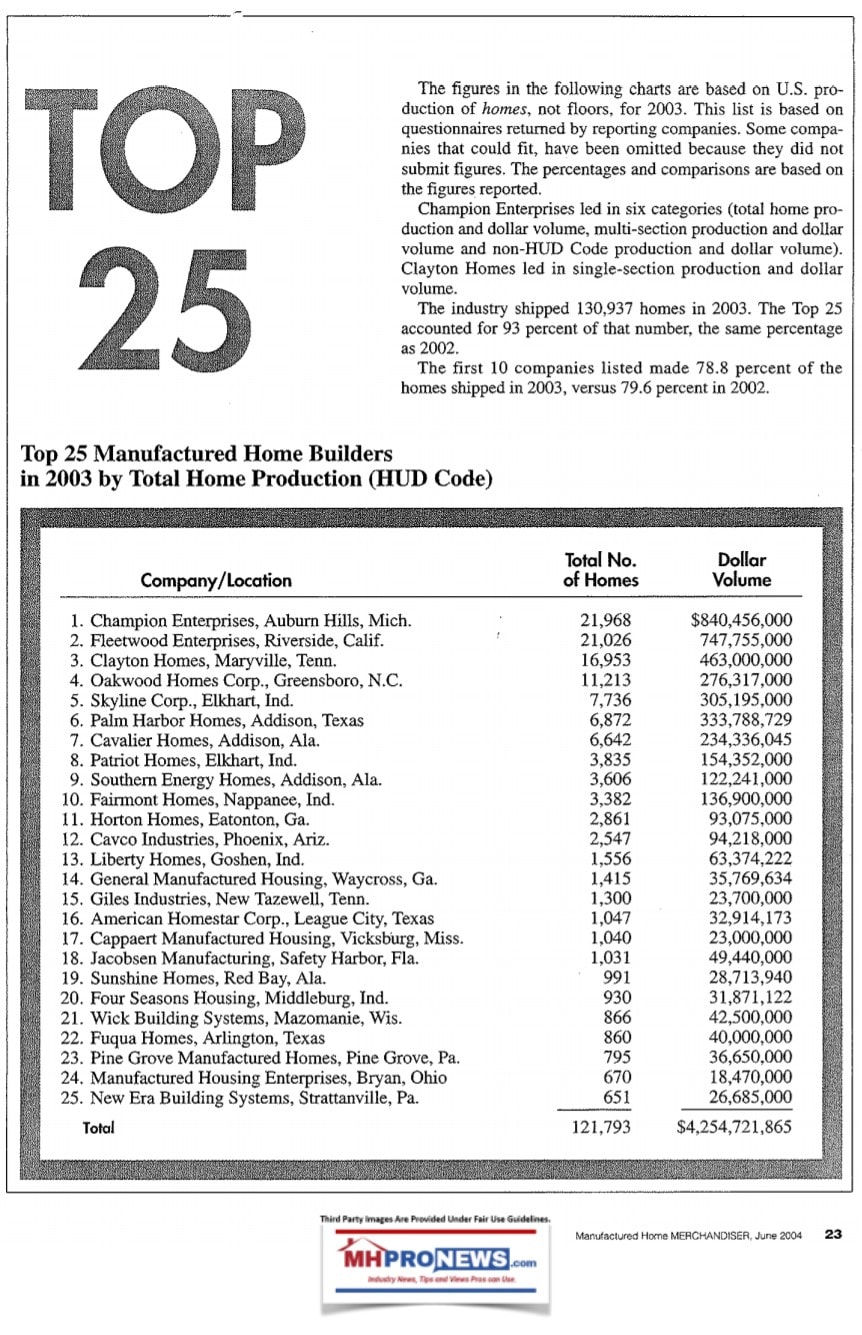 Back to Reingold pull quotes.
Buffett did not come across Clayton Homes completely by charming happenstance. Kevin Clayton initiated the contact, Auxier says, asking him to tell Buffett that the company was interested in exploring "a business relationship." That relationship quickly blossomed into Buffett's all-cash offer on April 1 to buy Clayton Homes for $12.50 a share, a 12.3% premium over the March 31 price. The Claytons leaped at the chance to become part of the Berkshire Hathaway empire.
Certainly, it made sense for Jim Clayton himself, who had turned over the day-to-day reins of the company to Kevin in 1999 but remained chairman; it allowed him a way to monetize the 28% of the stock he and his family foundation controlled for $470 million in cash without dumping his holdings on the open market. "They were rich, but rich on paper," says Greg Taxin, CEO of proxy adviser Glass, Lewis & Co. "The minute they sell a single share, the thing would tank. Along comes Warren Buffett."
Also appealing was Berkshire Hathaway's AAA debt rating, a huge edge for a company as dependent on financing as Clayton.
That last point was one that Clayton makes in the video interview posted above from the deep dive report linked here. Back to Reingold…
Certainly, things in manufactured housing were not going smoothly. The industry had fallen into one of its worst down cycles in decades, as its overly aggressive lending practices sparked a boom that low interest rates for "real" houses helped turn into an enormous bust. The stock had fallen from a high of $19 in 2002 to its current $11, and earnings in 2003's third fiscal quarter were down 10%. The company's dependence on its financial-services unit, which had provided most of its profits in recent months, was seen as a risk. And the Iraq war, which began March 18, had driven down the overall stock market as well. It looked like a good time for value hunting.
At least that's what Buffett, the master of the no-hassle bargain-basement deal, thought. But country songs are filled with twists and turns, and this one was no different. Investors considered Clayton Homes to be the premier player, boasting an efficient vertical model with 20 manufacturing plants, almost 300 company-owned stores, hundreds of independent retailers, 86 manufactured-housing communities, and mortgages for some 168,000 people. Even the homes themselves have a superior look and feel.
Again, that last sentence above would be debated by several in the industry. But let's push deeper into her narrative.
Certainly, the Claytons hadn't signaled a major problem: At the second (fiscal) quarter conference call for 2003 in January, Kevin Clayton, while bemoaning the state of the industry as being in a "full-fledged meltdown," also took pains to differentiate his own company's prospects. "We have a better model," he said. "You're not comparing apples to apples."
[Jim] Clayton was anything but a sucker. He never overpaid for an asset, prided himself on giving his customers good value, and even outsmarted his way out of bankruptcy when a local bank that had overextended itself suddenly foreclosed on his car lot. (Clayton was savvy enough to buy back the repossessed cars in an auction, using cash committed by customers who trusted him.) With Clayton Motors, and later Clayton Homes, he became famous throughout the South as a master of the deal who prided himself on rooting out the diamond chips in other people's trash piles. From cars, Clayton moved to homes, where he grew with a strategy of careful expansion, decent pricing, and high quality. "He's value-driven in everything he buys," says Tom Gunnels, a friend and tennis partner of Clayton. "Whether it's a pair of tennis shoes or a helicopter, he shopped around until he found the best deal."
Never had he accepted the first bid on anything–until now. So how was it, wondered many shareholders, that such shrewd businessmen as Jim and Kevin Clayton would leap at what seemed to be such a low offer when the industry had already hit bottom? Why not try to beat the bushes for a better bid? Could it be that the family's interests had diverged from those of its other shareholders? "I was in shock that night," says Carl Tash, CEO of Cliffwood Partners, a real-estate investment firm that held 1.2 million Clayton shares. "For a year we had been telling our investors that it would be a $20 stock. I thought it was an April Fools' joke." Tash was particularly upset because the previous October, he had offered Kevin Clayton help financing some newly purchased loan portfolios. "His point to us," says Tash, "was that it's a lucrative business, and we will do it ourselves." Both Claytons refused to comment on this point or any others, citing the ongoing litigation.
Quickly, opposition to the deal began to form. One criticism centered on the quality of the fairness opinion of Morgan Keegan, a local investment bank. Orbis Investment Management, the fourth largest holder of the stock with some 5%, complained that the bank didn't appropriately value the company. Proxy adviser Glass, Lewis & Co. figured the company was worth between $15.80 and $17.20 a share, well above Buffett's offer. Shareholders also noted that the stock prices of both Clayton and its peers had risen significantly since the offer was made, as the stock market surged. Clayton itself traded above Buffett's offer for the entire month of June, indicating that people expected either a better price or that the deal wouldn't close.
Dan Quayle showed up–representing a hedge fund named for the three-headed dog guarding the gates of hell.
Suddenly, the Claytons found themselves in the rather unusual position of having to convince investors of how bad their business was. Complicating matters was the general sense that if Buffett bids for something, it must, by definition, be undervalued. Michael Winer, portfolio manager of the Third Avenue Real Estate Value Fund, called Buffett as a courtesy before he issued a press release blasting the deal. "He tried to convince me that I was wrong," Winer says. "We agreed to disagree, but it was interesting to hear Warren Buffett say how bad a business it was, and he's paying $1.7 billion." Buffett wouldn't comment.
The Third Avenue Value Fund is an interesting point. Don't forget about MHProNews' report linked below. Skinny version? Third Ave was part of what made the Cavco Industries buying spree possible. Joe Stegmayer, Chairman and CEO of Cavco until he stepped down under the cloud of an SEC subpoena in November 2018, had previously been a Clayton Homes division president. The timelines are fascinating…and may merit a closer look from the SEC, based upon tips from informed sources inside of MHVille.
Back to the Fast Company narrative…
Shareholders were also worried about Clayton's record of corporate governance. In 2002, the Council of Institutional Investors put Clayton on its "focus list" of underperforming companies and criticized the company's independence standards. Of the then-seven directors, three were Claytons, there was no nominating committee and a compensation committee board member, Thomas McAdams, was a partner at the company's primary law firm. Another outside member, C. Warren Neel, who currently heads up the UT's new Center for Corporate Governance, is a scuba-diving and skiing buddy of Jim Clayton and his wife Kay, and advised Clayton on the purchase of some local banks. Clayton calls McAdams "my special friend" in his autobiography and includes several photographs of Neel and his wife in social situations. "There was reason to doubt that this company had in its DNA the right level of care and responsibility to shareholders," says Glass Lewis's Taxin.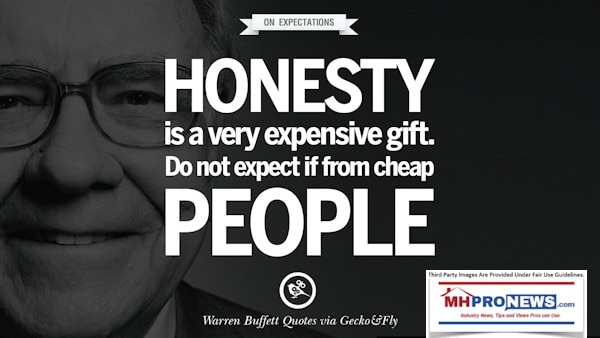 What followed was a shareholder meeting like no other. The appointed hour came and went with no executives to be found. The crowd began to grow restless, until finally, at about 11:25, Jim Clayton entered the room. Gone was the fun-loving man who enjoyed getting people in the mood with a tune or two. This time, says Steve Parham, a shareholder and attendee, he looked "somber." "These things can get complicated," Clayton said, explaining that Kevin wasn't there because he was on the phone with some shareholders.
Although the first item on the agenda was the vote, Clayton suddenly decided to take investor questions. "He was clearly nervous and clearly stalling," says William B. Gray, president of Orbis. According to attendees, virtually all of the questions that followed were negative in tone. Finally, Tash, the head of the firm that held a chunk of Clayton stock, stood up. "The purpose of this meeting was to have a vote," he announced, "and I'm asking you to call for a vote." Clayton's reaction, according to the affidavits of several people there, was bizarre. He looked at a colleague standing by the door and asked, "Is there any change?" The man shook his head no. Clayton, rather than responding to Tash's request, immediately announced an adjournment for lunch. In a deposition, Clayton later testified that he had no recollection of the request for a vote. (The August 13 deposition was remarkable for Clayton's lack of memory: He failed to recall certain events 103 times in the two-and-a-half-hour interview.)
The company picked up the tab for the meal, then reconvened the meeting a little after 1 p.m. Kevin Clayton announced that three large institutional shareholders had asked for a two-week adjournment so the company could have a chance to attract other bidders. Gray later said he talked to two of the investors and they both denied making the request. He also charges that Clayton set voting rules on the motion to adjourn that guaranteed it would pass. Gray, furious, asked for a vote on the merger itself, but Clayton said that the motion to adjourn superseded that vote. The meeting ended in confusion.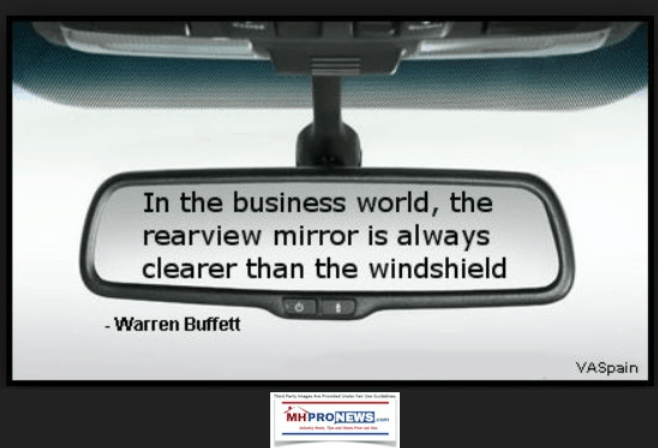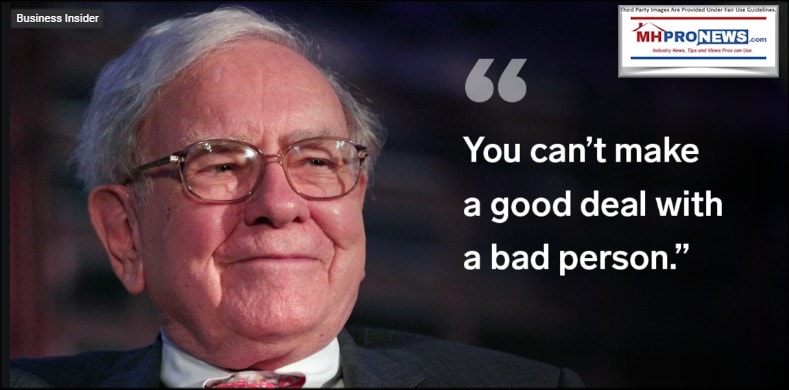 Allen Goolsby, an attorney representing Clayton Homes at Hunton & Williams based in Richmond, Virginia, says the adjournment was simply a way to be responsive to shareholders and give other bidders a chance. But angry shareholders believe that Clayton adjourned the meeting rather than hold a vote the company knew it was about to lose. "We came prepared on the 16th and we won," says Tash. "We played by their rules, and they moved the goal line."
On July 25, an institutional shareholder, the Denver Area Meat Cutters and Employers Pension Plan, which held some 45,000 shares, suddenly filed suit in Blount County Circuit Court, charging "self-dealing, abusive control, and lack of candor" on the part of Clayton Homes. Who was representing this heretofore-unknown group of red-blooded activists? Milberg, Weiss, Bershad, Hynes & Lerach LLP, the New York law firm whose name strikes fear in the heart of any public company executive. "They sold the company in a way that hurt our members," says Ernest L. Duran Jr., president of the United Food and Commercial Workers Local 7 in Wheat Ridge, Colorado, the umbrella union that includes the Meat Cutters (which still has a separate pension fund). "Our larger concern is to keep corporations more accountable." Darren Robbins, the tough-talking Milberg attorney, puts it more bluntly. "Their shutting down the meeting," he says, "was akin to [former California governor] Gray Davis ordering the National Guard to shut down the polls. It's a well-known fact that they committed a fraud." Other suits continued in Delaware, creating still more confusion because there were similar cases in different jurisdictions.
Then, another potential suitor emerged–a secretive hedge fund called Cerberus Capital Management, named for the three-headed dog guarding the gates to Hades. Cerberus, which in partnership with others had recently outbid Buffett by spending more than $650 million for Conseco's mobile-home lending unit, had written to Clayton expressing possible interest a few days before the meeting. On July 21, Cerberus and its chairman of global operations, former vice president Dan Quayle, showed up to kick the vinyl siding. Some 50 due diligence specialists spent more than a week holed up in high-end double-wides adjoining the main offices and pored over the books. Quayle played the good-cop role, shaking hands and assuring the community that Cerberus's intentions were true. "This is an important company to Knoxville, and we understand that," he told the Knoxville News-Sentinel. "You've got good management–the issue is capital."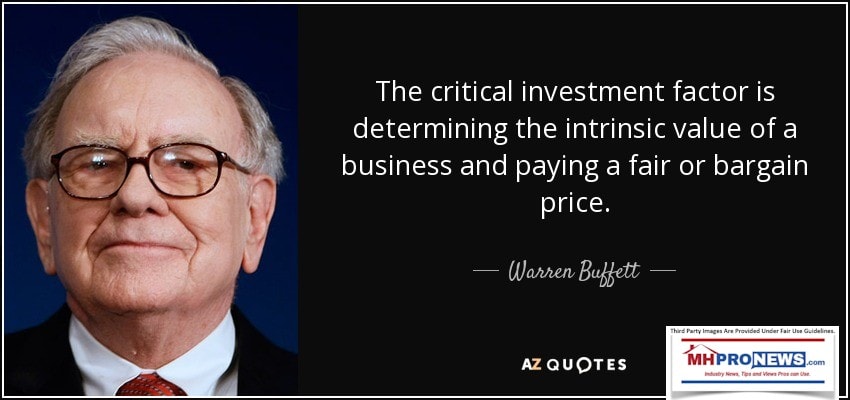 On July 30, the adjourned meeting finally came to order, starting on time and following the set agenda. The deal barely passed, with just 52.3% of shareholders voting in favor, including the 29% owned by the family/management block. That meant outside shareholders voted against the deal by more than two-to-one, points out Jerry V. Bruni, president of J.V. Bruni & Co., a Colorado-based money-management firm that held about 308,000 shares. "Opposing anything management supports is unusual," Bruni says. Buffett would take control of Clayton Homes, at the original offer of $12.50 per share, even as the S&P 500 rose 15% and the manufactured-housing industry had bottomed out, although it hasn't yet gone into recovery.
Finally, on September 3, the appeals court ruled that there was "not a scintilla" of evidence of fraud that should keep the merger from being consummated. Said a jubilant Kevin Clayton in a statement: "I hope this puts a stop to the character assassination that has been all too common in this lawsuit." A final appeal failed, but the court did allow the plaintiffs to pursue a class-action suit to try to recover damages from the Claytons and the board. It's in process today.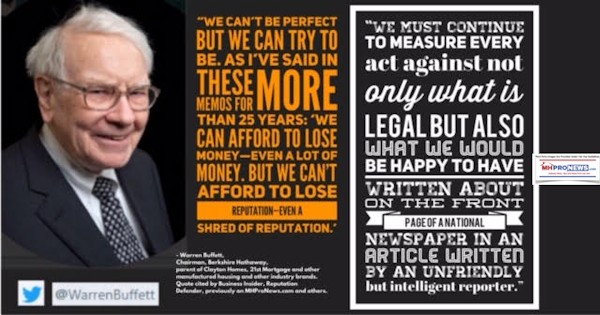 Months after he had expected to, Buffett returned to Knoxville on October 14 to thank the 40 UT students who had visited him in Omaha the previous winter. In the University Center Ballroom, he gave a speech, then donned a mortarboard and pulled out a stack of leather binders. As he called the name of the students, he handed each a certificate that bestowed an honorary PhD "to this phenomenally hardworking deal maker in appreciation for your insights and advice in the Clayton Homes acquisition," signed by "Dean/Chairman Warren E. Buffett." Along with each diploma was one share of Class B Berkshire Hathaway stock, valued at about $2,700. For Professor Auxier, there was an even better prize: a Class A share, worth about $81,000. The students were thrilled, although Wright jokes that a proper finder's fee for the deal would have been more like 1%, or $17 million. And so ends the ballad of Clayton Homes–once again with a pleasing, homespun passage that seems to conceal a sour note. Was Clayton Homes sold for a fair price, or for a song? ##
Once more, the entire Fast Company article is found at this link here.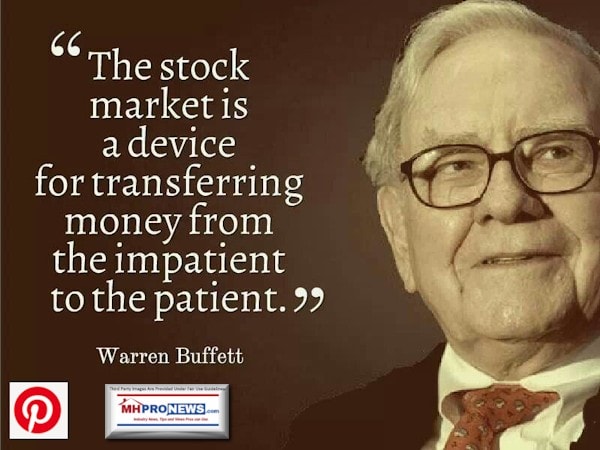 Part III
This part will be short and sweet. There was a time when the Manufactured Housing Institute (MHI) and the Manufactured Housing Association for Regulatory Reform (MHARR) would work together.
The news tip below came from a treasure trove of documents provided by a news tip source earlier today. Those documents will be sifted through and presented on a periodic basis to readers. Can you hear folks in Arlington and Knoxville, among other cities, are getting nervous just reading this?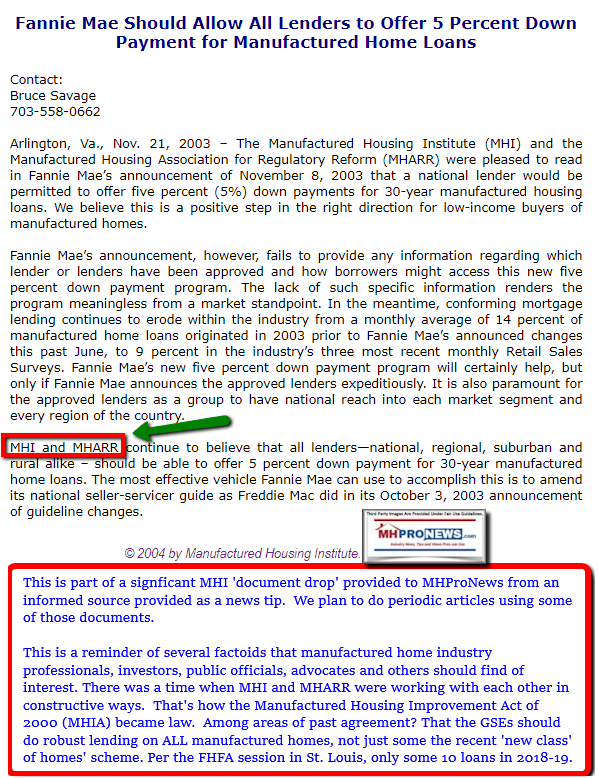 Part IV
A generation is growing up in manufactured housing that has no personal memory of the 'good old days' in the mid-1990s until the high water mark of 1998. Yes, bad lending was taking place. But one must recall that something similar happened in conventional lending in the early 2000s, only much worse and far bloodier.
"The industry has been 'taught' to lower its expectations from its true potential," says L. A. 'Tony' Kovach. Kovach personally sold as many as 15 new manufactured homes in a month, plus what others at locations he owned or managed sold. He says he met a lady who did far better than he did at sales, and had also speaks about a former high-school basketball star trainee he worked with that wrote, got approved, and delivered as many as 7 homes initially written in one day event. "Some locations would be thrilled to sell 7 homes in a month. We'd deliver 30 homes a month during a summer month and were closed on Sundays."
A sizable portion of the business came from customer referrals. Satisfaction was high, because they didn't over promise, kept all promises, deals were all reduced to writing that were carefully reviewed by each customer before signing, and they did not under-deliver on promises.
The point, says Tony, is that the industry could be doing several times more business than it currently does in an ethical and sustainable fashion. The reason, he says, that those highs in the 1990s were achieved is because the prospective buyers came to retail centers in the first place.
But even before the 1990s, there was the early 1970s. For two years, the pre-HUD Code mobile home industry was over 550,000 new homes produced and shipped. If that could be accomplished in the 1970s, what could be done today?
Finance is one of the factors that has been used to hobble manufactured homes.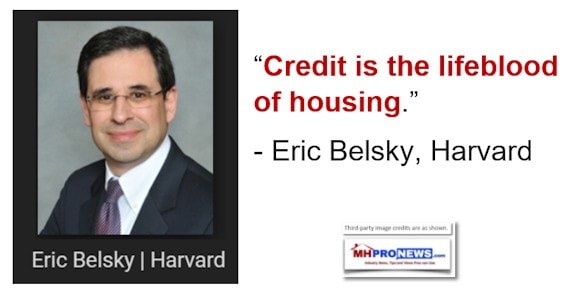 In the context of the above, the quotes from then Harvard's Eric Belsky make more sense, don't they?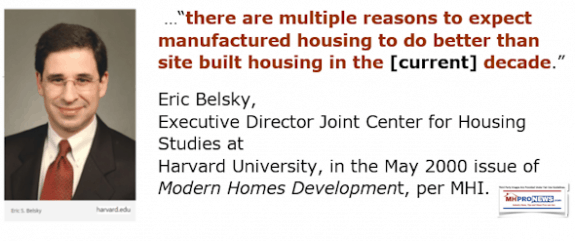 Now, one can begin to see why the Manufactured Housing Institute scrubbed its website and literature of a number of items they previously used to tout?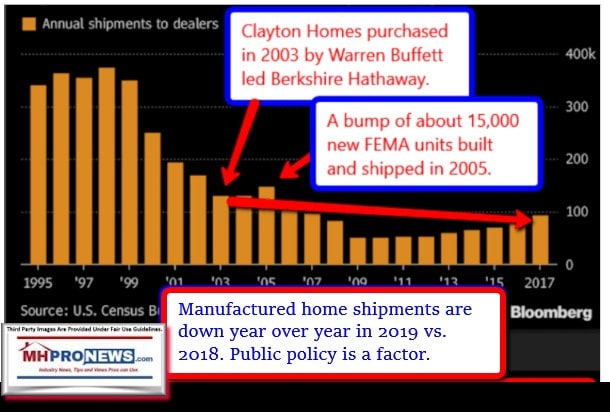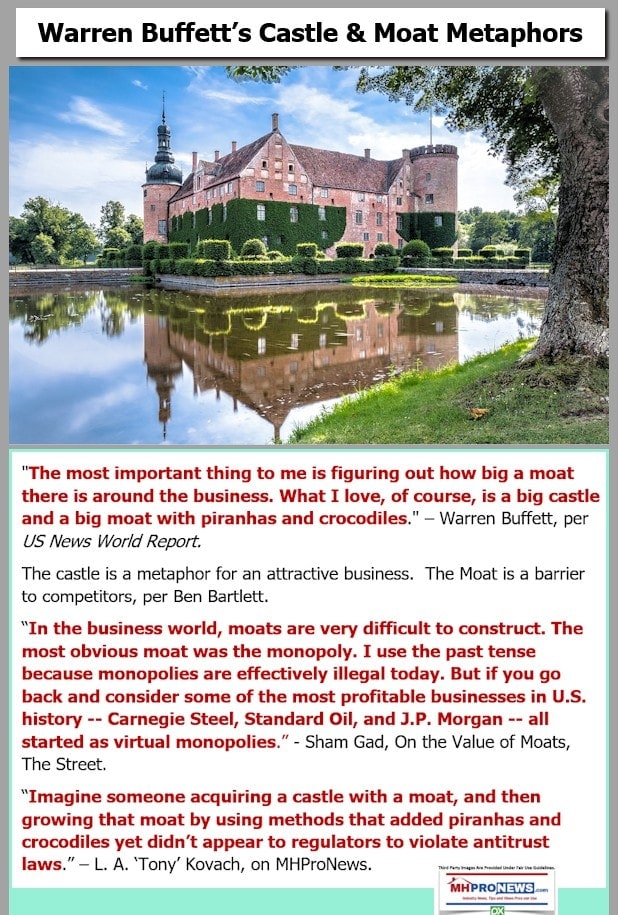 With all due respect to others in MHVille trade media, you can't possibly understand the true nature of our industry if you depended upon their reports, why? Because they leave out insights like those found here and on our MHLivingNews sister site — why? They all read here regularly, they know these issues make us number one – so why skip topics that makes us the most read?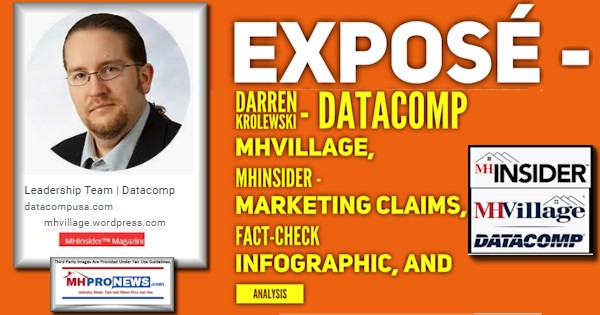 Ask them.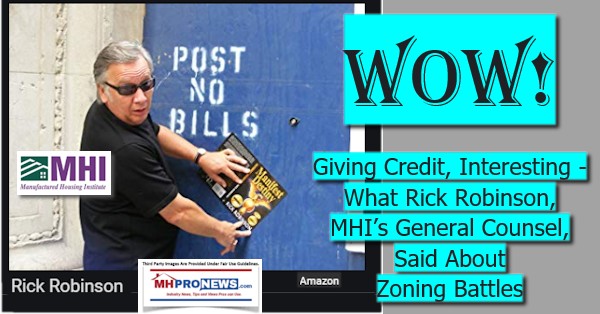 See the related reports above and below.
What Warren Buffett, Kevin Clayton, Tim Williams, Berkshire Brands and Manufactured Housing Institute Leaders Fear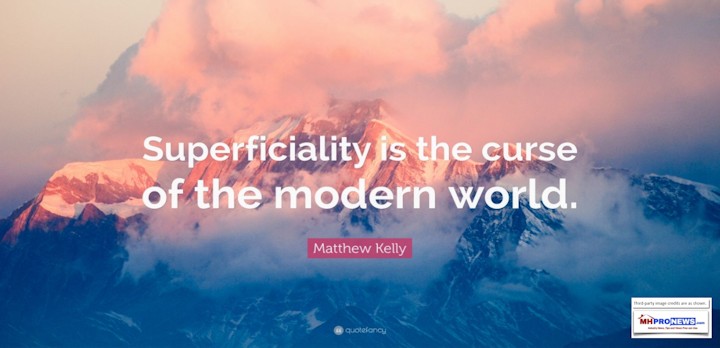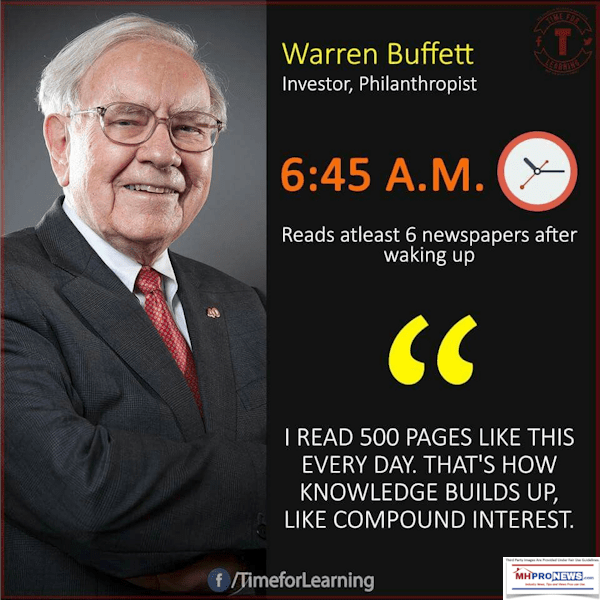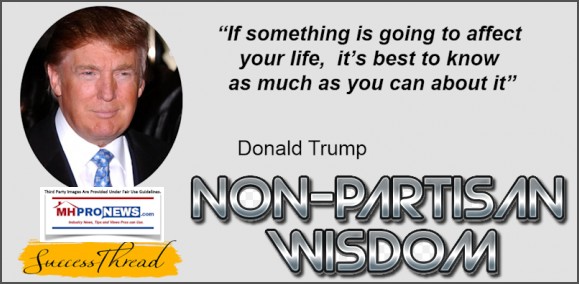 Related Reports:
Berkshire Brand Manufactured Housing News Tip; Collusion-Coverup by FHFA-GSEs Revealed?!
Pragmatic, Positive Profitable Vision in a Negative World, Plus Manufactured Housing Sunday Headlines Review, 12.8 to 12.15.2019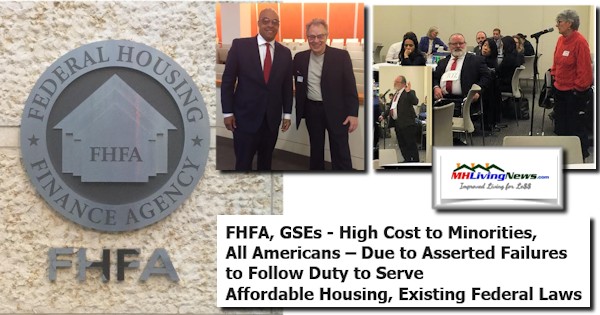 Pragmatic, Positive Profitable Vision in a Negative World, Plus Manufactured Housing Sunday Headlines Review, 12.8 to 12.15.2019
Manufactured Housing Industry Investments Connected Closing Equities Tickers
Some of these firms invest in manufactured housing, or are otherwise connected, but may do other forms of investing or business activities too.
NOTE: The chart below includes the Canadian stock, ECN, which purchased Triad Financial Services, a manufactured home industry lender
NOTE: Drew changed its name and trading symbol at the end of 2016 to Lippert (LCII).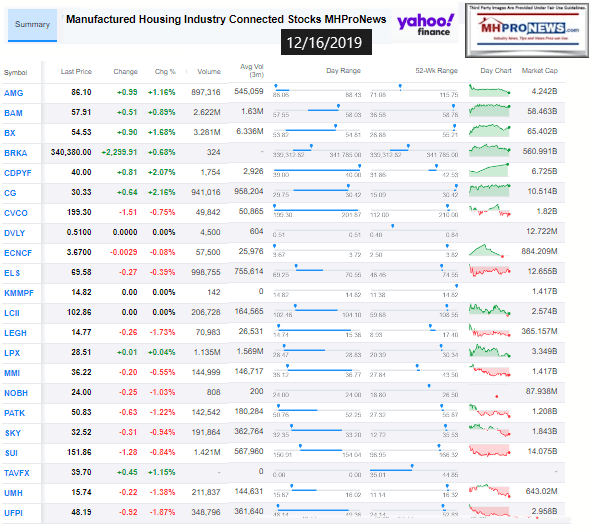 Winter 2019…
Berkshire Hathaway is the parent company to Clayton Homes, 21st Mortgage, Vanderbilt Mortgage and other factory built housing industry suppliers.
· LCI Industries, Patrick, UFPI, and LP each are suppliers to the manufactured housing industry, among others.
· AMG, CG, and TAVFX have investments in manufactured housing related businesses. For insights from third-parties and clients about our publisher, click here.
Enjoy these 'blast from the past' comments.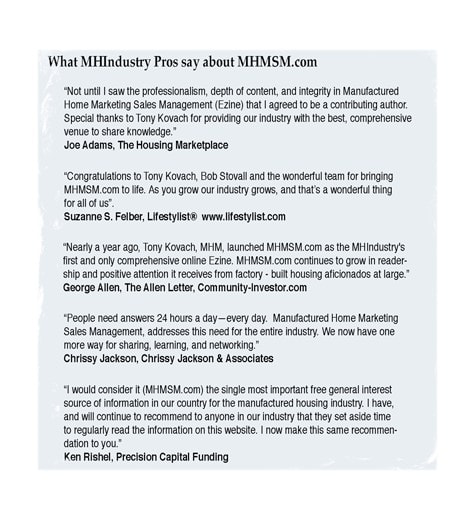 MHProNews. MHProNews – previously a.k.a. MHMSM.com – has now celebrated our tenth anniversary.
Learn more about our evolutionary journey as the industry's leading trade media, at the report linked below.
Celebrating 10 Years of Goal- and Solution-Oriented Manufactured Home Industry Innovation Information, and Inspiration for Industry Professionals
· For expert manufactured housing business development or other professional services, click here.
· To sign up in seconds for our industry leading emailed headline news updates, click here.
Disclosure. MHProNews holds no positions in the stocks in this report.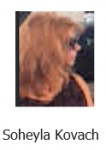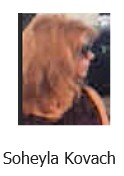 "We Provide, You Decide." © ## (News, analysis and commentary.)
(Image credits and information are as shown above, and when provided by third parties, are shared under fair use guidelines.)
Submitted by Soheyla Kovach, co-managing member of LifeStyle Factory Homes, LLC and co-founder for MHProNews.com, and MHLivingNews.com.

Connect with us on LinkedIn here and here.