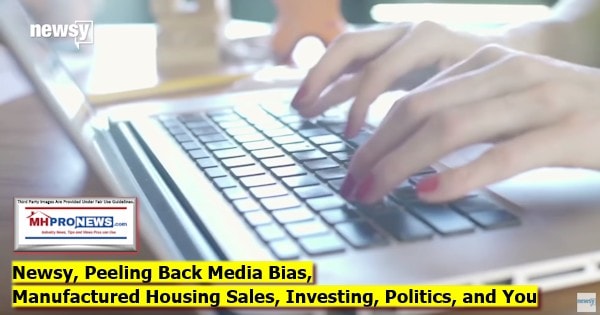 The state of the media in and out of manufactured housing is an issue that impacts our industry day-by-day. In presentations to live professional audiences in various states across the country, L. A. 'Tony' Kovach has asked a simple question to make the point. It is a variation that goes like this. 'How many of you think that news media reporting on windstorms, tornadoes, and hurricanes harms public interest in manufactured housing?'
Every visible hand in the room will go up.
Nevertheless, as MHLivingNews has periodically reported, while every prematurely lost life is tragic, the actual numbers who die in a tornado is thankfully tiny. Whatever you want to call it – ignorance, media hype, click bait, 'if it bleeds, it leads,' or whatever – the image presented is far different than the reality. Both HUD Secretary Carson and the National Association of Realtors Certified Business Economist (CBE) Scholastica 'Gay' Cororaton have each disputed the common misconception. Secretary Carson called manufactured homes "resilient." Cororaton summer up her research of the data about manufactured homes in windstorms like this.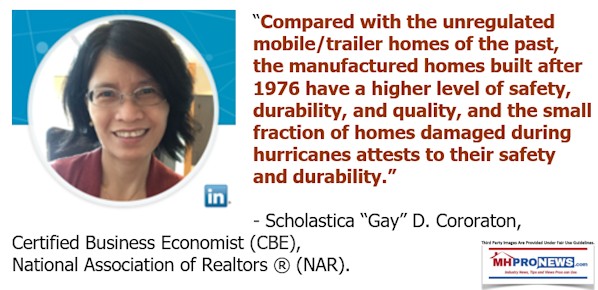 Debunking misinformation are among several reasons why MHLivingNews and/or MHProNews are useful to either the public or professionals.
Newsy, Media Bias Chart, and You
Awareness and concern about media bias has only grown in recent years, and rightfully so. In response, there are a growing number of 'fact checkers' and resources that put themselves forth as unbiased. It's a noble goal, but are they really bias free?
Partially with discernment of potentially media agenda or bias in mind, MHProNews began some time ago to point to a media bias chart produced by independent journalist Sharyl Attkisson. But in fairness, Attkisson's chart is not the only one out there. We'll review another today, that was plugged by Newsy.
What's Newsy?
"Newsy is your source for concise, unbiased video news and analysis covering the top stories from around the world. With persistent curiosity and no agenda, we strive to fuel meaningful conversations by highlighting multiple sides of every story," says that media platform on their about us page. They also proclaim, "You can watch a story on CNN all day and get less information than one minute of Newsy!"
In fairness to Newsy, the principle that they stated in one of their articles about spotting bias is in principle logically correct. Here's how they stated it, "critical-thinking training can apply to any debate, and the researchers say that stands to do some public good. One expert says if people build a "cognitive repertoire" of what misinformation looks like, they'll be more likely to recognize and resist it."
Here's what Wikipedia says about the organization's top lines.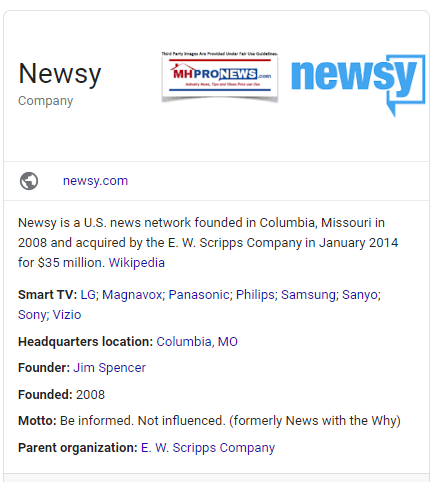 Less than a year ago, Newsy spotlighted not Sharyl Attkisson's media bias chart, but rather, that of Vanessa Otero, J.D., who founded adfontesmedia.com. Hmm, okay. That's their prerogative, but let's note that Attkisson is an award-winning journalist. Otero is an attorney.
MHProNews has spotlighted the topic of media bias and how it matters in part by using the quote below by former President Barack Obama. On the right, Fox News' Sean Hannity agreed on air with this statement by the former president.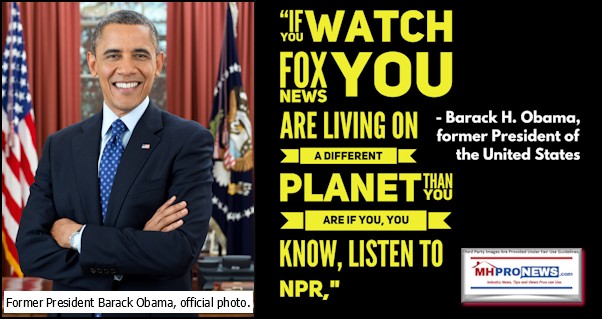 MediaBiasFactCheck praised Newsy for accuracy, but they also said this: "Overall, we rate Newsy slightly Left-Center biased based on story selection that favors the left…"
Newsy interviewed and reviewed the Vanessa Otero and Ad Fontes Media's news bias chart. Before diving into it, let's look at what the first several public reviews of the video had to say about this source and video. Each bullet is the 'name' of the party posting the comment, followed by a word-for-word quote.
Yeah she put Buzzfeed as fact reporting. That says all you need to know.
She votes Democrat. Calling it right now.
Not accurate. Not even close.
rating CNN as neutral says it all
Haha, this needs to be updated for when after the Mueller Report came out. Massive lies daily from the media.
That chart is a JOKE. Time literslly just ran articles on why it's time for Socialism lol
No doubt some find this useful, and our take on this will be follow Newsy's review, of their article found at this link here, below. The video illustrates their transcript that is the essence of their article.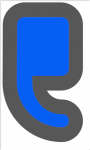 This Map Can Help Navigate The Partisan Media Landscape
December 28, 2018
Vanessa Otero set out to rank an ever-growing partisan media landscape, with the belief that an informed public is a better public.
A couple years ago, patent attorney Vanessa Otero ran into a problem that just about anyone who's active on social media will recognize.
"It started in 2016, in the run-up to the last presidential election. I started becoming very alarmed about the kind of quality and bias of information that people would use to support their arguments to their friends," Otero told Newsy in a recent interview. "I thought it might be helpful to map it – better, worse, left and right – I started piecing it together on my own, just to explain to my friends on Facebook."
"We've had this overabundance, proliferation of online news sources, and most of it is in the areas of analysis and opinion," Otero said. "If people understood that the sources they consume are actively making them angrier and polarizing them, they might choose to consume less of that."
Otero's chart categorizes the media landscape using two domains: facts vs. editorializing, and left- vs. right-leaning views.
"It's a two-dimensional taxonomy," Otero said. "The vertical axis is quality. In general, the better quality, best quality stuff is at the top. The lowest quality stuff is at the bottom. The horizontal axis is bias. You have your neutral or balanced stuff in the middle."
Viewers will recognize big names like CNN and Fox News, but Otero says she's starting to get requests to add smaller outlets, too. Extreme partisan sources like Breitbart and Wonkette appear at the ends of the axes.
As a whole, the chart provides a frame of reference for a news industry that is growing increasingly partisan.
"So much of the content that we consume right now is telling you how you should feel about a subject," Otero said. "The stories – when they break, and the spin on them, the takes on them 24 hours later – are really revealing."
Believe it or not, social scientists don't think the polarized media climate has done much permanent damage to democracy — yet. But it's not exactly harmless, either. An analysis of Nielsen data from the Knight Foundation shows a widening gap between liberals who say they trust the media and conservatives who say they don't. The Pew Research Center finds that the most partisan among us are more likely to be steering the broader political conversation.
A comprehensive chart of political media, then, could serve as a sort of guide for those who want to make up their own minds. Or, to hear Otero tell it:
"What the media bias chart is is an anchor," Otero said.
Of course, Otero is just one person — with her own biases and blind spots.
"I've taken into account certain criticisms," Otero said. "I have actually made adjustments to certain sources, especially from some of the earlier versions. … If the sample was really unfair — and I can go back and look at that — and take those comments into account, especially if I get those comments from a lot of readers of that source and other sources."
Until now, Otero has mostly managed the project herself. But she recently finished crowdfunding more than $32,000 to hire more analysts, vet more sources and make her charting process more transparent.
"Right now there are 104 sources," Otero said. "We'd like to expand to 200, 300, 400 sources pretty soon on an interactive, web-based version."
"There's a limit to what I can do on my own. I've developed really robust methodologies, really granular methodologies … the headline, the picture or graphic, the lede or chyron, and then individual sentences for quality and bias. … I just started recruiting a team of analysts to help me do that."
"I felt a responsibility to improve that as much as I could, because people are relying on it. I fundamentally feel that if you're going to put out information that influences people, which this does, you have a responsibility to make it as good as you can."
In the future, Otero hopes her chart could be a sort of "consumer reports for media ratings" — both in terms of its comprehensive reach, and its reputation as a reliable guide.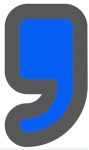 "I want to make news consumers smarter, and the news media itself better. Those things are both really lofty, but it's doable," Otero said. "There are folks who, if they have this
information, would make better choices … as consumers of media first, and then citizens."
##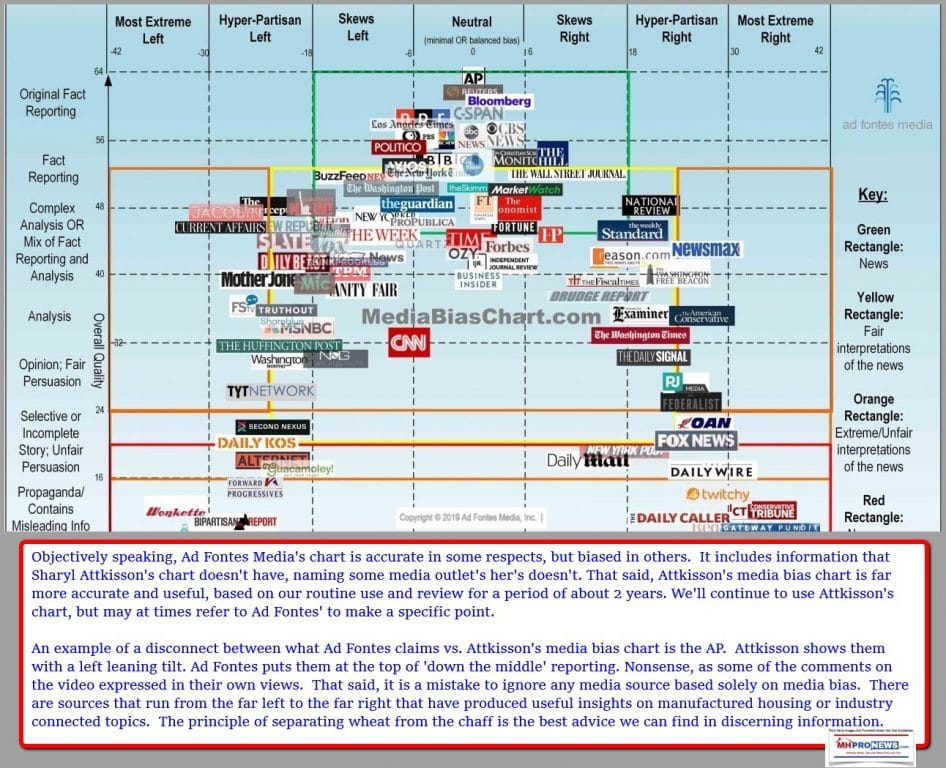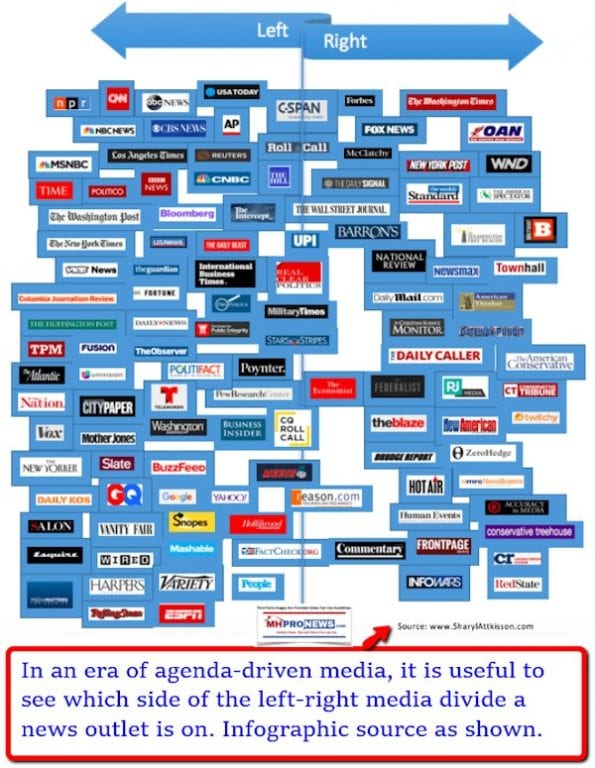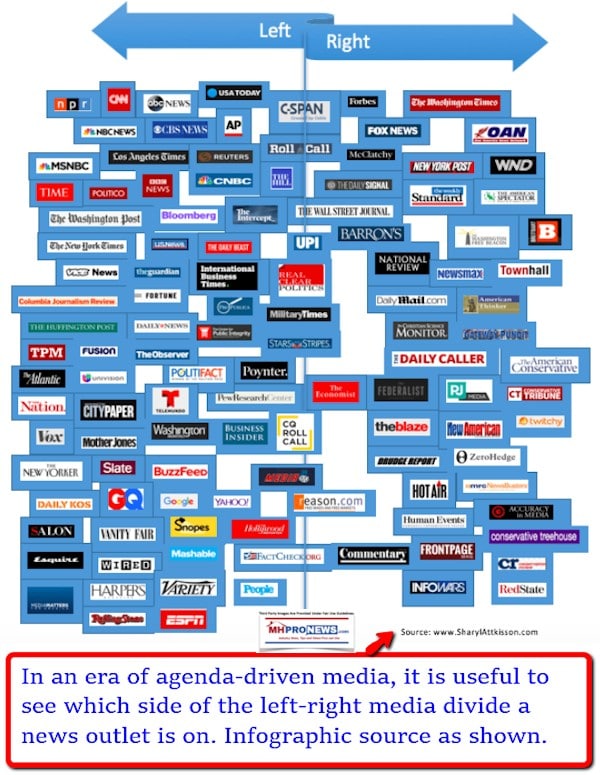 MHProNews Analysis
Experts, not just MHProNews, say how important information is in business. Our new report on barriers of entry stresses how important information can be for business and investing.
Barriers to Entry, Persistence, and Exiting in Business, Affordable Housing, and Manufactured Homes
So this isn't just of mild or passing interest to manufactured housing industry professionals and investors. MHProNews promoted the importance of understanding and engaging the media years ago, as the Manufactured Housing Institute (MHI) knows. Why? Because we were invited to do a presentation on the topic to them, which was praised, as the items below reflect.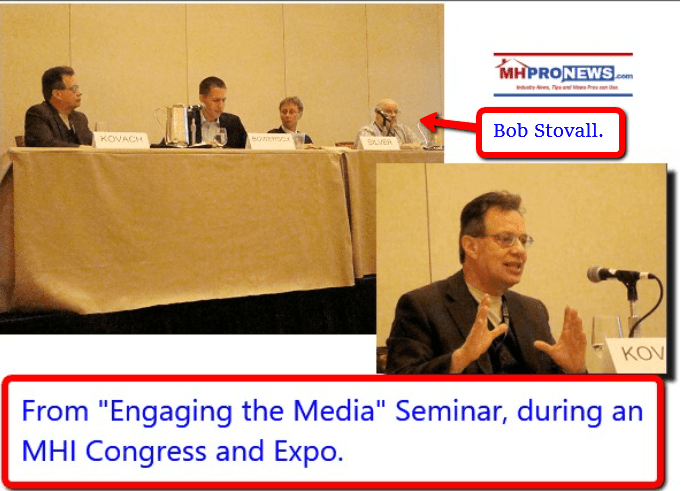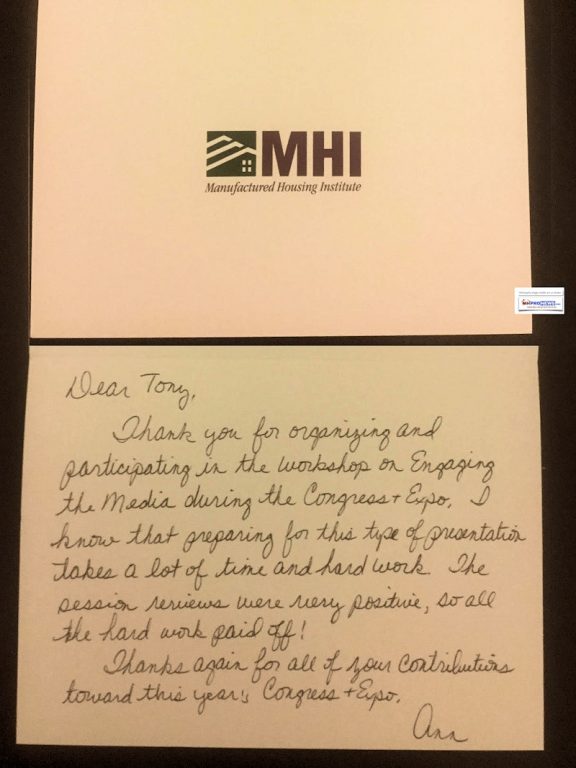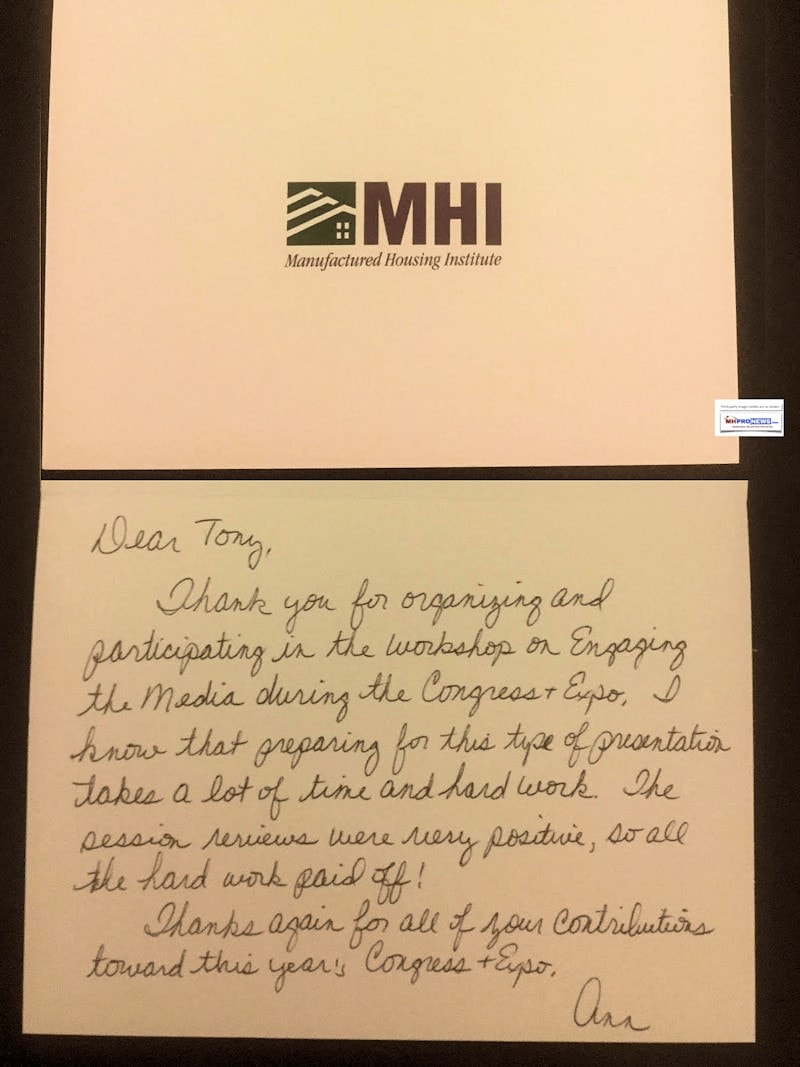 Cursing news media we don't like isn't a solution. Nor is it useful to blanketly defend the industry, there must be room for discernment between 'black hat' behavior by manufactured housing professionals and 'white hat' behavior. MHLivingNews in public engagement, or MHProNews in professional engagement, strives to make those fact-and-evidence based discernments.
Our sources suggest that MHInsider, MHReview, and George Allen's blog – plus some lesser platforms – are being used in part not only to influence the industry narrative beyond MHI's own emails, but MHInsider may be used to influence investors too. Let's be clear, there are claims to that effect, but thus far, no documentary evidence of that is in hand at this time. But if those allegations prove to be true, then that arguably merits FTC and SEC investigations, among others.
The industry is underperforming. The 2017 Tax Cuts and Jobs Act brought billions of dollars back to the United States. Opportunity Zones has created new prospects for investing in all 50 states with tax benefits for investors. Senator Tim Scott and HUD Secretary Ben Carson are among the voices promoting those opportunities, which could include manufactured housing.
Step-by-step, MHProNews is placing the puzzle pieces together that explains the manufactured housing industry's historic underperformance. Misinformation and misunderstandings are part of that problem. That means that engaging the media in a respectful dialogue can be useful. Our publisher gave a simple example of what that can look like, but there are other methods too.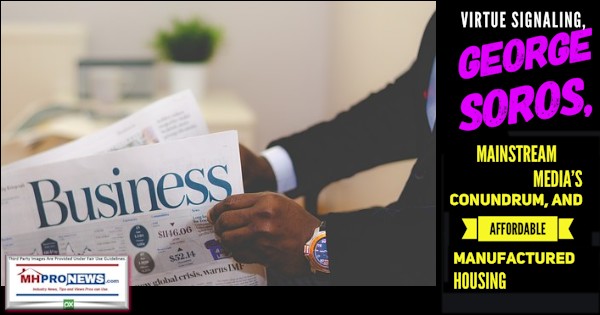 While the decline in manufactured housing began prior to Warren Buffett's decision to get Berkshire Hathaway to purchase Clayton Homes, 21st Mortgage Corporation, Vanderbilt Mortgage and Finance, and other industry connected firms, it has continued since Buffett entered.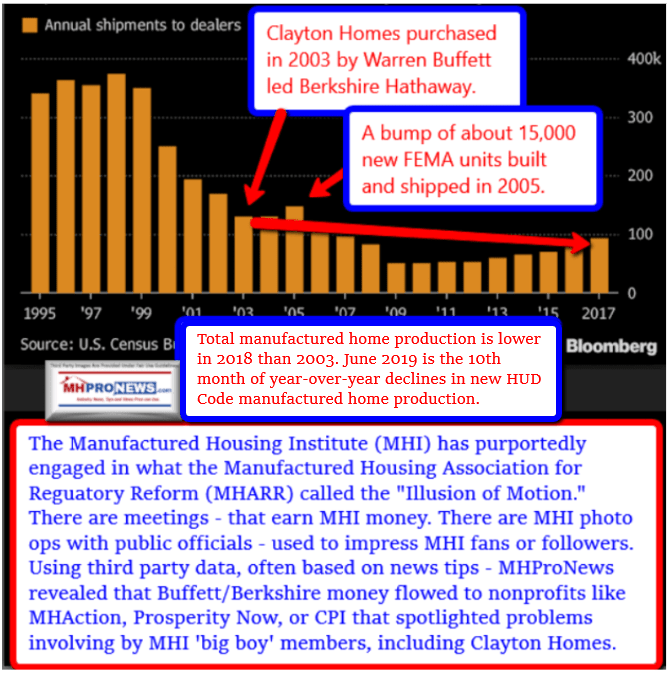 Kevin Clayton said in 2011 that they were ready then to do an image campaign. What happened to that promise made in Clayton's statement? See his comment on video in the report below.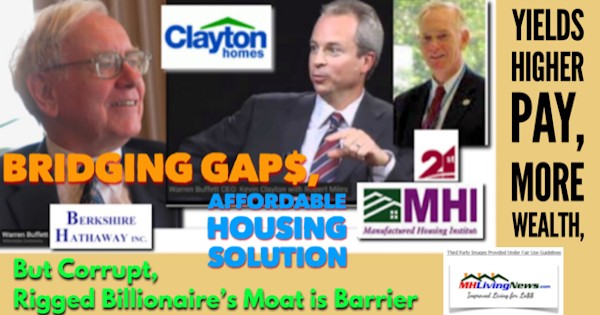 These issues impact manufactured homeowners by the millions.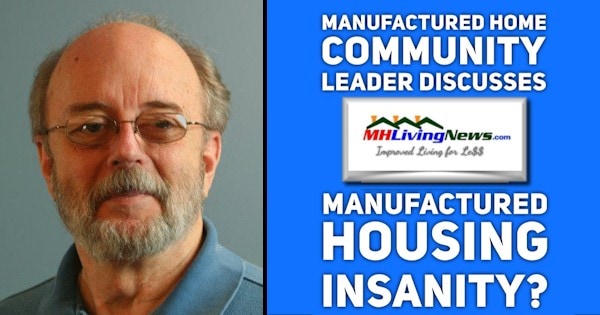 Media influence clearly harms renters that could be owners, but are less interested in manufactured homes than just 2 years ago, per research by Zillow.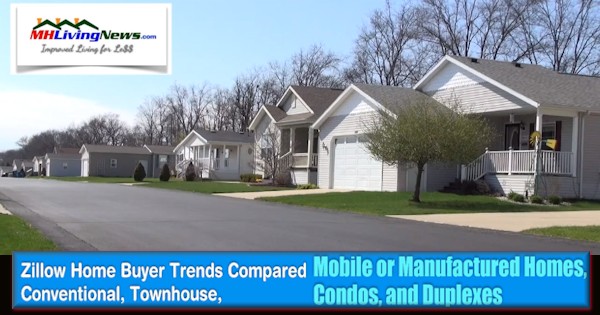 See the related reports below and beyond the byline, offers, and notices for more.
Apt Warning for Manufactured Housing Professionals, MH Customers, by Award Winning Journalist Sharyl Attkisson, TEDx
For those who follow John Solomon on the Hill, you know that he has doggedly pursued the documents, money trail, and other evidence with respect to purported foriegn interference in U.S. elections. In like manner, MHProNews is following the evidence trail in our industry, building facts and 'following the money' for the benefit of readers. Perhaps that is what makes and keeps us the runaway most read in MHVille trade media? Thanks for checking in on this, your second installment today, at your top resource for manufactured home "Industry News, Tips, and Views Pros Can Use," © where "We Provide, You Decide." © ## (News, analysis, periodic entertainment, inspiration, and commentary.)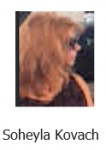 Submitted by Soheyla Kovach for MHProNews.com.
Soheyla is a managing member of LifeStyle Factory Homes, LLC, the parent company to MHProNews, and MHLivingNews.com. Connect with us on LinkedIn here and and here.
Related Reports:
Click the image/text box below to access relevant, related information.
Manufactured Home Communities, Production, Suppliers Investing Alerts – Manufactured Housing Institute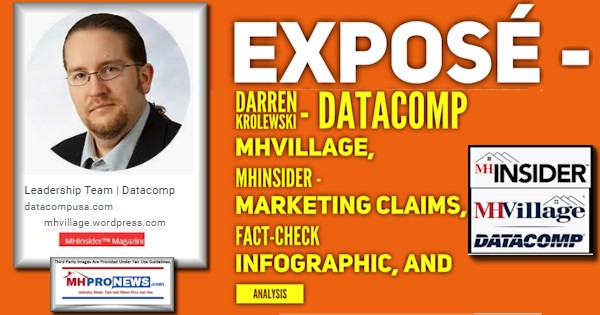 Clayton Homes Exposé – Wall Street Journal, MHVillage, MHInsider, and Statistical Surveys Contradict Clayton Claims – Evidence, Fact Check, Analysis
Republican Senator Wants Study of Manufactured Home Communities, Rent Control
Manufactured Housing Institute 'Studies' Threat of National Rent Control, Allen Shivvies MHI, Berkshire Brands
"One Check Away from Homelessness," HUD Secretary Carson vs. CA Gov. Gavin Newsome, Zoning, and Manufactured Housing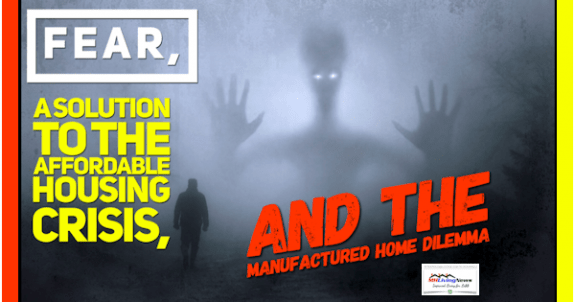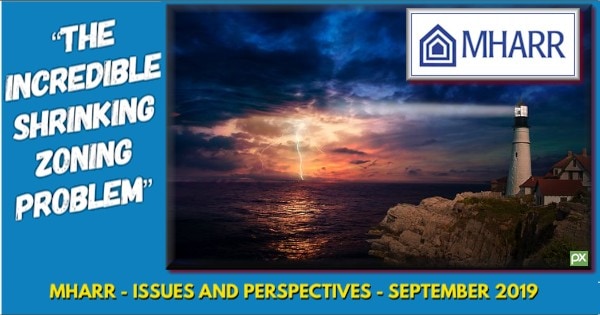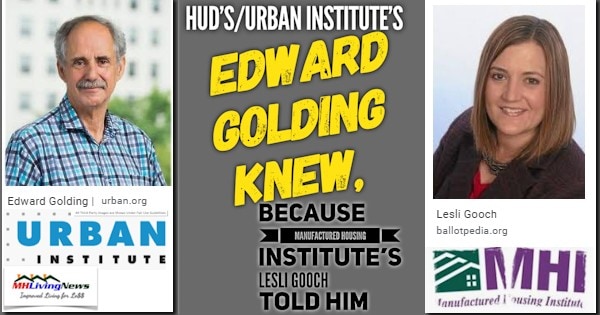 Prosperity Now, Nonprofits Sustain John Oliver's "Mobile Homes" Video in Their Reports
"You're a Gutless Cheat," The Sting, and Manufactured Housing
Does Misinformation Matter? Revealing But Misleading 'News' by MHInsider and the Manufactured Housing Institute?