The devil may be lurking in the details. The bill offered by Representative Ilhan Omar would regulate specific rights of manufactured home community owners.
This report will be broken into sections, that will conclude with Omar's statement and the bill itself. It will include a complete narrative from the MinnPost that follows, which notes the multiple year drama of Lowry Grove, a land-lease community for older mobile homes and manufactured homes that was closed for redevelopment. This Daily Business News on MHProNews report will begin with some details about Lowry Grove, prior to diving into the MinnPost, narrative, other community and industry focused events, and finally Omar's statement and the bill itself.
In the Lowry Grove drama, principle Brad Hoyt, of Continental Property Group, accused the City of Lowry Grove of deception in the decision to close the property.
An October 16, 2017 report by ABC affiliate KTSP 5 began as follows and included the video just below these two paragraphs.
"The developer who proposed redeveloping the Lowry Grove Mobile Home Park in St. Anthony Village said the City Council and city manager "flat out lied to me" about gaining approval for his multi-use housing plan.
Brad Hoyt, owner of Continental Property Group, said he has spent more than $10 million to acquire the Lowry Grove property, conduct surveys, carry out engineering plans and pay city fees over the past two years as he prepared a redevelopment plan for city approval."
On May 28, 2019, the MinnPost reported that, "Denied. The Star Tribune's Hannah Covington reports: "A federal judge has dismissed a developer's lawsuit over a plan to build high-density housing on a St. Anthony site known for decades as Lowry Grove, the suburb's now-defunct mobile home park. … Developer Brad Hoyt last year sued the city of St. Anthony, alleging that city officials had induced his company to buy and close Lowry Grove without intending to approve the project meant to take its place."
Against that backdrop is the report that follows, also from the MinnPost. It will be followed by some commentary, and links to additional resources and reports.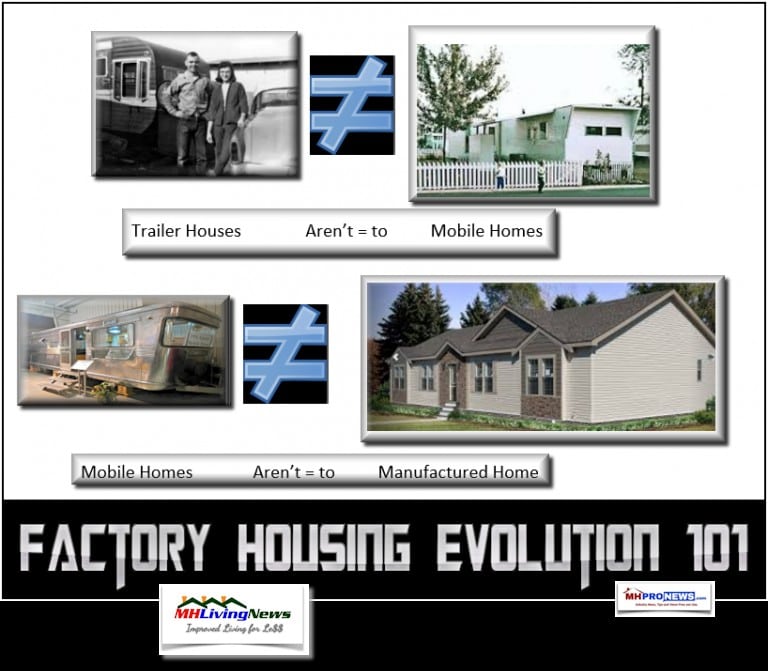 The mainstream reports uses some common errors in manufactured home terminology, which the graphic above clarifies and explains. With that tee-up, let's dive into the MinnPost report.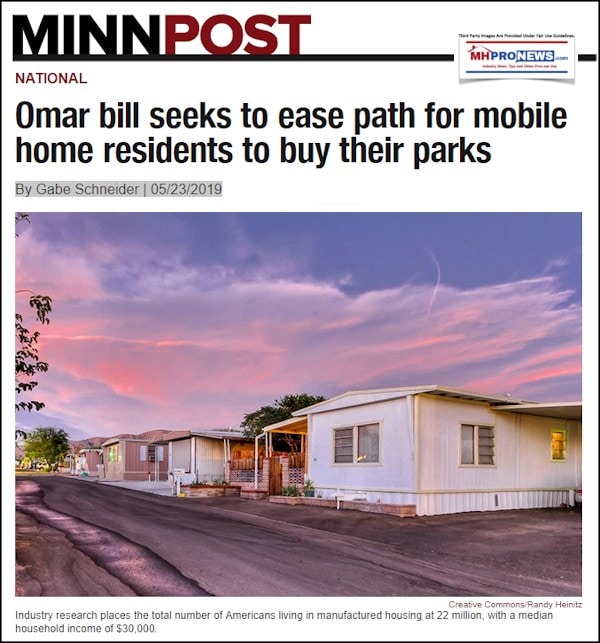 Industry research places the total number of Americans living in manufactured housing at 22 million, with a median household income of $30,000.
In 2016, Lowry Grove was a mobile park still home to 90 families. In 2017, real estate developers in St. Anthony were entertaining a grand design familiar to most rapidly changing neighborhoods around the country: What if the land had luxury apartments on it instead?
The families in the park were evicted in favor of this plan. And the situation surrounding the closure of the park is exactly what has prompted Rep. Ilhan Omar, who represents Minneapolis and some of its suburbs, to introduce the Manufactured Housing Community Sustainability Act (H.R.2832), which uses tax credits incentivize owners of mobile home communities to sell their property to residents.
"Those closure of the Lowry Grove mobile home park in St. Anthony really exemplifies what this bill is designed to prevent," Omar said. "Ninety families were kicked out of their homes with little notice."
The bill's full name is actually The Frank Adelmann Manufactured Housing Community Sustainability Act, named for a resident in the park, Frank Adelmann, who had nowhere else to go and took his own life days before the closure. Another resident recalled to MPR at the time that Adelmann, who had lived in the park for more than a decade, was adamant about not leaving: "He told me very carefully: This is my home. I'm not going to leave Lowry Grove."
Prof. Edward Goetz, Director of the University of Minnesota's Center for Urban and Regional Affairs at the University of Minnesota Humphrey School of Public Affairs, has studied the situation around Lowry Grove extensively.
"A number of people moved to other mobile home parks — those were the ones lucky enough to have manufactured homes that could be moved," he told MinnPost in 2018. "Other folks, families have split up and people have moved away from the region or moved out of the Twin Cities. Other people went through periods of homelessness afterwards, so there's a wide range of experiences."
Omar's predecessor, Rep. Keith Ellison, made protections for manufactured home owners a key part of his policy agenda prior to leaving Congress, pushing for a comprehensive overhaul. One of those bills was the first introduction of the The Frank Adelmann Manufactured Housing Community Sustainability Act.
Rep. Ilhan Omar: "Those closure of the Lowry Grove mobile home park in St. Anthony really exemplifies what this bill is designed to prevent."The bill would create a 75 percent tax credit on the sale of a mobile home park, provided it is sold to a cooperative of the residents of the community.
"Many sellers are private individuals who have owned their communities for decades. Often they face very significant income tax liability on their gains from a sale of the community. Because of a feature of U.S. tax law if they hold on to the community until they die, their heirs can sell the property with minimal tax liability," said Shaun McElhatton, Senior Development Counsel at the Northcountry Cooperative Foundation, an organization that provides assistance to community-owned mobile home parks.
"The proposed legislation would mitigate the tax liability on a sale and, hopefully, incentivize more investor owners to sell manufactured home communities to the residents."
The Northcounty Cooperative Foundation is an endorser of Omar's bill and worked with Ellison, who is now the Attorney General of Minnesota, to craft the original language.
"We updated the bill to ensure that related state laws are taken into account, so that no parks are inadvertently left out, but the core of this bill was built on the excellent work of Attorney General Ellison and Sen. Jean Shaheen [D-New Hampshire]," Omar said. "As the new representative for the 5th District, I am proud to take up the baton in fighting for fair housing."
Everything helps
Industry research places the total number of Americans living in manufactured housing at 22 million, with a median household income of $30,000. (The phrase "mobile home" technically refers to buildings built prior to 1976, before the Department of Housing and Urban Development expanded on quality standards. "Manufactured homes" are those built after 1976.)
In Minnesota, while no new mobile home parks have opened since 1991, at least 12 parks have closed. And the parks are a critical resource for families who often cannot afford to move.
In the case of Lowry Grove, the luxury apartments never came to be. After significant protest from local neighbors and community activists, the City of St. Anthony voted down the proposal. The current plan is to turn the land back into a mobile park called "Urban Grove."
But the residents from 2016 were still evicted. Their homes were torn down.
Omar's legislation, had it been in place at the time, might not have made much of a difference in the Lowry Grove case. "The circumstances that led to the Lowry Grove sale were not related to the lack of tax incentives, and one can't say for sure whether such incentives would have changed the situation in Lowry Grove," Goetz said, noting that the owner found a buyer who paid him "$2 million more than it was worth as a mobile home park," in the hopes of turning it into an upscale development.
Still, Goetz favor's the bill: "Everything helps," he said.
The bill is currently cosponsored by seven members, a majority of whom are affiliated with the Congressional Progressive Caucus, where Rep. Omar serves as Whip: Representatives Barbara Lee, D-CA; Joe Neguse, D-CO; Mark Pocan, D-WI; Chris Pappas, D-NH; Annie Kuster, D-NH; Ro Khanna, D-CA; and Peter DeFazio, D-OR.
The bill will now go to the House Ways and Means committee, and Omar said she hopes the bill makes it out easily and then eventually, to a floor vote.
"You can never say for certain what would have happened in the past," Omar said, "but the goal of this bill is to encourage owners of mobile home parks to sell to the families that actually live in the parks — rather than for-profit developers."
##
The Omar bill, as Gabe Schneider's narrative makes clear, predates the issues that are raised in the report below.
Manufactured Home Communities' Dodd-Frank Moment Looms, Senator Elizabeth Warren Takes Aim at Several Manufactured Housing Institute Community Members
But it would be ill-advised to consider it apart from a growing number of local, state, and national efforts to take more control over the operation of manufactured home communities.
While Hoyt's suit was denied, it has a familiar ring to it, as communities in mainstream news reports, and manufactured home industry voices from independently owned manufactured home have told MHProNews that they feel they are being pressured into closing, redeveloping, or into the sale of their property to residents.
A news report earlier this week makes such a claim.
Lawsuit By Manufactured Home Community Owner Claims City "Intent" on Putting it Out of Business
Readers may recall the story of Millie Francis, who lives in a resident owned community (ROC), and who asserted that her religious liberty and free speech rights were being denied by a rogue property manager, backed up by the community's law firm.
MH Black Eye, or Opportunity in Disguise? Vexing Saga of Millie Francis' Faith Based Art, Bradenton Tropical Palms ROC, Vanguard Management, Knox and Levine
While the matter has reportedly since been settled, there are indications that MHProNews may look into in the days ahead that the harassment of Francis has continued, even after the settlement which allowed that iconic painting to remain in place.
President Ronald Reagan periodically would quip his famous on-liner of the 9 most terrifying words, "I'm from the government and I'm here to help."
There are times that the government can be helpful, and the late 40th president's political life sought his vision of the proper balance between a just government and one that overreaches and can or does become tyrannical.
But it was political promises that made NAFTA or trade agreements with China and other countries that over time hollowed out millions of American factory jobs. Promises by politicians to act in a given way must be viewed through a skeptical lens, and historic, common sense analysis.
The phrase 'unintended consequences' may well have been coined to apply to good intentions in passing legislation going awry.
Bills are often launched that morph into something else during the legislative process. However well meaning Representative Omar's bill may be, even what it says may mean less than what it turns into, should it become law.
A big challenge is that manufactured housing communities aren't being built in anywhere near the numbers that they are being closed.
Hundreds of New Manufactured Home Communities Opened, But How Many Have Closed? Industry Research Result$
A related problem is that manufactured home placements on individual lots are often being blocked by local jurisdictions, contrary to the law as expressed by the Manufactured Housing Improvement Act of (MHIA) 2000. That's what has sparked the Manufactured Housing Association for Regulatory Reform's (MHARR) initiative, to get test cases that would spark a decision that would enforce federal law.
Washington, D.C., May 15, 2019 – With manufactured housing producers, retailers and communities offering their best homes (and related consumer protection) ever, and in light of the failure of the ostensible representation of the industry's post-production sector to fully and effectively advance the marketing, consumer financing and, most importantly, the full acceptance of federally-regulated manufactured housing as the nation's premiere source of non-subsidized affordable housing and homeownership, the Manufactured Housing Association for Regulatory Reform (MHARR) has launched a new project and initiative to fight selected, especially egregious instances of discriminatory and exclusionary zoning targeting manufactured housing and manufactured housing consumers.
Initial reports indicate that there are states that have reached out to MHARR to explore that issue, see the related report, linked in the text-image box below.
"Game On" – "Fighting Discriminatory Zoning" "Moral Obligation" Fix "Worsening Nightmare" – State Associations Entering Spotlight
The devil is in the details. The MHIA 2000 is an example of a good law, that to a significant degree has gone unforced. HUD Secretary Ben Carson has indicated as much in prior testimony on Capitol Hill. Carson's appearance at the Manufactured Housing Consensus Committee (MHCC) meeting in Washington, D.C. indicated his interest in making the full enforcement of the MHIA 2000 more complete.
HUD Secretary Ben Carson Surprise Appearance at Manufactured Housing Consensus Committee, Exclusive Quotes – Addressing Manufactured Home Industry
Secretary Carson argued in his speech, the full text of which is linked below – accompanied by videos of Carson and a predecessor at HUD, Julian Castro, each speaking about the importance of manufactured housing – that increasing the supply of manufactured homes are part of the solution, and he aimed to accomplish that as part of his prescription for a better America.
The text that follows has one edit, Manufactured Housing Institute (MHI) Joe Stegmayer's name was misspelled, and we've edited in links to other reports that we've published that HUD Secretary Carson's comments confirmed. Those links have an * at the end of that hotlink. Otherwise, the text is as shown.
There are good laws on the books that are going un-enforced or largely underenforced. They included, but are not limited to:
There is a broad series of seemingly disconnected events that when viewed together are posing a growing threat to manufactured home community owners, and the manufactured home industry in general. When examined, these point to what appears to be an unholy alliance between giant corporate interests and public officials.
Combined with MHI's and their power broker's in control seemingly ineffective or arguably incompetent or corrupt efforts to 'promote the industry,' manufactured housing is 7 months into a downturn during an affordable housing crisis.
These points raise challenges that have proven harmful to the interests of local businesses, free enterprise in general, and affordable housing needed by tens of millions of American in particular.
Omar's legislation must be seen through the lens of those documented concerns.
Here is the full press release from Omar's office to the Daily Business News on MHProNews. Note that the draft of the bill and some items cited below are not all factual accurate or represent claims that in dispute.
Rep. Ilhan Omar Introduces Bill to Tackle Mobile Home Evictions
May 20, 2019
WASHINGTON – Rep. Ilhan Omar (D-MN) introduced the Frank Adelmann Manufactured Housing Community Sustainability Act. The bill would create a tax credit that incentivizes mobile home park owners to sell their property to the residents for the purposes of creating a cooperative.
"This aspect of our affordable housing crisis is too often ignored," Rep. Omar said. "Mobile homeowners and renters are unfairly vulnerable to egregious rent hikes, abuses, and eviction. I am proud to introduce this bill to honor the memory of Minnesotan Frank Adelmann, who tragically committed suicide days before the closure of the mobile home park he called home, an event which would have left him homeless."
Manufactured homes, also known as mobile homes, are a critical piece of our country's affordable housing stock for working families across the country. More than 17 million Americans live in mobile home parks nationwide. While many of these residents own their homes, they often do not own the land underneath them. This division of ownership frequently leads to eviction and displacement for residents in the event of park closures or sales. In the past two decades, this resident-owned cooperative model has thrived in several states, helping to protect thousands of Americans from displacement, while also building a sense of community among neighbors and improving overall economic security.
Specifically, the Manufactured Housing Community Sustainability Act:
Provides a tax incentive for owners of manufactured home communities to sell to their residents.
Creates a 75 percent federal tax credit on the sale of the property. So for example, if the owner sells the land to a resident cooperative, instead of paying $150,000 on a $1 million gain, the owner will only pay $37,500.
Includes a provision to ensure the long-term viability of the cooperative communities in order to prevent the tax incentive from being used for unfair gain by either the buyer or seller.
The bill is cosponsored by Reps. Barbara Lee (D-CA-13), Joe Neguse (D-CO-02), Mark Pocan (D-WI-02), Chris Pappas (D-NH-01), Annie Kuster (D-NH-02), Ro Khanna (D-CA-17), and Peter DeFazio (D-OR-04).
This bill is endorsed by several housing housing advocacy groups and resident associations including, the National Manufactured Homeowners Association, All Parks Alliance for Change, the Minnesota Housing Partnership, Prosperity Now, the Local Initiatives Support Corporation, and the Northcountry Cooperative Foundation.
"Many working families, seniors and others who live in manufactured home parks, like Lowry Grove in St. Anthony, buy their homes, pay their lot rent, follow the rules, and are still forced out of their homes and communities. The legislation Rep. Omar is introducing provides a powerful tool to help residents buy their communities, protect their families, and take control of their lives," said Dave Anderson, Executive Director of the National Manufactured Home Owners Association.
You can view the full legislation here.
##
Freedom isn't free. It never has been, and it never will be.
When the national trade association, the Manufactured Housing Institute (MHI) has been called a failure at representing the interests of manufactured home community owners, who broke away to form their own trade association, that bears notice.
MHProNews is awaiting a reply from Haney's trade group on some issues of concern to independent community owners. Were does the National Association of Manufactured Housing Community Owners (NAHMCO) – the group Haney and his colleagues have founded to supposedly supplant MHI's failed efforts – stand on bills like this one?
Time will tell. Until then, let the buyer beware of promises that purport to fix real issues with solutions that may not be what was promised. Thus, the sometimes demonic details must be carefully watched, so that more problems are avoided.
That's this morning's pre-dawn episode of "News through the lens of manufactured homes, and factory-built housing" © where "We Provide, You Decide." © ## (News, analysis, and commentary.)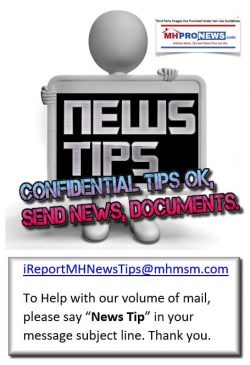 NOTICE: You can get our 'read-hot' industry-leading emailed headline news updates, at this link here. You can join the scores who follow us on Twitter at this link. Connect on LinkedIn here.

NOTICE 2: Readers have periodically reported that they are getting a better experience when reading MHProNews on the Microsoft Edge, or Apple Safari browser than with Google's Chrome browser. Chrome reportedly manipulates the content of a page more than the other two browsers do.
(Related Reports are further below. Third-party images and content are provided under fair use guidelines.)
1) To sign up in seconds for our MH Industry leading emailed news updates, click here.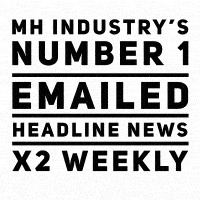 2) To pro-vide a News Tips and/or Commentary, click the link to the left. Please note if comments are on-or-off the record, thank you.
3) Marketing, Web, Video, Consulting, Recruiting and Training Re-sources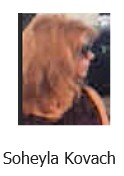 Submitted by Soheyla Kovach to the Daily Business News for MHProNews.com. Soheyla is a managing member of LifeStyle Factory Homes, LLC, the parent company to MHProNews, and MHLivingNews.com.
Related Reports

:
You can

click on the image/text boxes

to learn more about that topic.
Manufactured Home Community Case Study, UMH Properties, Lessons for Independent Community Owners, Investors
Declining Manufactured Home Shipments More Serious Than Retailers, Communities Being Told
Patrick Industries-Manufactured Housing Supplier-PATK Investor Relations Spotlights Manufactured Home Industry Challenges, Opportunities
"Game On" – "Fighting Discriminatory Zoning" "Moral Obligation" Fix "Worsening Nightmare" – State Associations Entering Spotlight
George Allen's "Peace Offensive," Saul Alinsky, HUD Secretary Ben Carson, and Manufactured Housing's War
Kobayashi Maru, Crime, Kevin Clayton, Darren Krolewski, MHInsider – State of Manufactured Housing Industry
https://www.manufacturedhomepronews.com/trailer-parks-presidential-candidate-prior-hud-secretary-julian-castro-on-mh-community-operators-residents-not-knowing-their-rights/
Census, HUD Official Residential Construction Report for April 2019, Dare to Compare to Manufactured Housing Data
Antitrust Heats Up With Supreme Court Ruling, Monopolization Legal Experts Weigh In, Clayton-Related Comment Connection
Bryan Resident Blast Officials "Travesty by Government" – Manufactured Home Ban, Limitations, Update
Dr. Mark Calabria, FHFA Director Interview, Front Lines of GSE Reform, Manufactured Housing Impacts Ahead
"Home is Where Our Hearts Are" – President Trump Address to American Housing Professionals
Dr. Ben Carson Secretary of Housing and Urban Development Manufactured Housing Conference Remarks New Orleans, Louisiana, Hyatt Regency Hotel, May 7, 2019
The last decade-plus has not been especially kind to the manufactured housing industry and consumers of affordable housing. The 21 stCentury began with a great deal of promise for the industry and consumers alike.