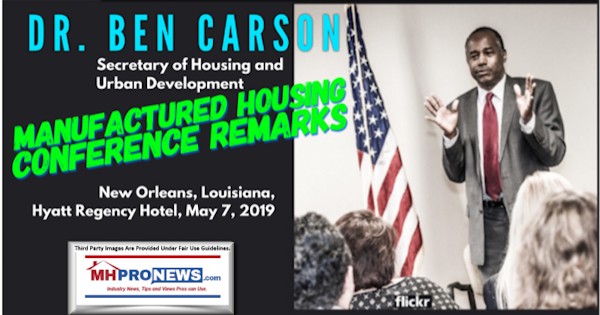 This evening, as this report is being prepared, there are two, and only two places online that we can discern where someone can find the entire address by HUD Secretary Ben Carson, M.D., to the Manufactured Housing Institute (MHI) at their meeting earlier this week in New Orleans.
You might think that one of those two would be on the MHI website.  But that would be wrong.
There are about 6 places online we can find where snippets of Secretary Carson's address are to be found.  But only 2 have the entire text. One of those is on our sister site, MHLivingNews and is found at this link here.
It may seem inexplicable to outsiders looking in why MHI doesn't have this entire speech on their website.  Frankly, as sad as that reality is, it's simply part of a broader pattern that isn't the subject of our report tonight.
HUD and MHI are among thousands of organizations and professionals that read, monitor, or follow what we publish here and on MHLivingNews.  The typo of Joe Stegmayer's name has been corrected now by HUD (you are welcome).
There is one other change, but it doesn't involve a single word from Carson's address as prepared.  It's this.  We've added hotlinks that are not in his speech.  Those links have are identified with an * at the end of that hotlink.
The illustrations and videos above and below were selected by MHPronewsNews and were not part of Secretary Carson's comments. Per HUD to MHProNews…
Dr. Ben Carson
Secretary of Housing and Urban Development
Manufactured Housing Conference Remarks
New Orleans, Louisiana, Hyatt Regency Hotel, May 7, 2019
As prepared for delivery. The speaker may add or subtract comments during his presentation.
Thank you, Joe [Stegmayer,* MHI Chairman], for those kind words. And thank you to MHI for inviting me to join you this morning. On behalf of HUD, it is a privilege to share my vision for addressing America's affordable housing challenges – and the role of manufactured housing – with so many leaders and pioneers of the industry here today.
Under President Trump's leadership, our nation is witnessing historic highs in employment, job creation, and economic growth. The financial optimism of everyday Americans has surged to an 18-year high, and is nearing an all-time record. For those families who have access to affordable housing, they are facing their bright futures with confidence.
And yet a serious challenge still persists: millions of hardworking Americans who seek affordable rents or sustainable homeownership simply cannot get their foot in the door. We have reached the point where many of our nation's teachers, nurses, police officers, and firefighters struggle to live in or around the communities they serve.
What they face is a critical shortage in our country's supply of affordable homes.
This is not just a housing crisis – it has a human face.* Homes are at the heart of building strong families, strong communities, and ultimately, a strong country.
HUD's mission is to ensure all Americans have access to safe, quality, and affordable housing. And we believe that manufactured housing has a promising role to play – especially in the area of quality affordable housing.
For that reason, one year ago, I announced that HUD was in position to usher in a "new era of cooperation and collaboration between our Department and the manufactured housing industry."*
Today, I'd like to share HUD's current vision for how we are diagnosing affordable housing challenges, and how manufactured housing is an active ingredient in the medication we are prescribing for a stronger America.
Affordable Housing
Our nation's shortage of affordable housing is ultimately an issue of supply and demand. With millions of people in need, high demand is already guaranteed. That's why HUD has focused our strategy on increasing supply – namely, by promoting initiatives, programs, techniques, and technologies that produce more affordable homes.
Since the key constraint on supply is the cost of new construction and development, the solution to the problem is to change the cost side of the equation.
Manufactured housing has emerged out of the limestone and stepped into the limelight, to address precisely this need.
According to MHI reports, the average cost per square foot of a manufactured home is nearly half that of a site-built home – $49 [dollars] per square foot, as opposed to $107 [dollars]. These dramatic cost savings in construction enable responsible citizens to secure housing that may be considerably less expensive than renting or purchasing a site-built home.*
And yet, even at this lower price, manufactured homes appreciate in value at a rate similar to site-built homes, according to the Federal Housing Finance Agency Housing Price Index.* Sustainable homeownership is the number one builder of financial capital for most American families. For example, the average net worth of a renter is $5,000 [dollars], while the average net worth of a homeowner is $200,000 [dollars]. That's an extraordinary 40-fold difference. But with comparable home appreciation rates to site-built homes, manufactured homes exhibit their own extraordinary potential to be a wealth creation tool for ordinary, everyday American families.
Beyond the matter of price, there are also flexible ownership models, such as land-lease manufactured home communities, that could have the potential to combine affordability with a sense of neighborhood and lifestyle.
These factors – asset-building and community-building – are important to HUD's mission to be more than a place that simply houses people, but a place that actually lifts people out of poverty and helps them become self-sufficient.
Manufactured Housing and Low-Income Communities
This industry is already having a tremendous impact on serving those communities who are most in need.
Today, more than 20 million Americans* live in manufactured housing, which makes up approximately 10 percent of single-family residences. As a result, manufactured housing has become the largest source of unsubsidized affordable homes in the nation –which saves taxpayer dollars.
By housing families that average between $30,000 to $50,000 [dollars] per year in income, manufactured homes also allow more people and families to pursue an American Dream that may have once felt out of reach.
While lives are helped through new homes, livelihoods are helped through new jobs. More than 40,000 citizens are employed in this sector, from all walks of life. And the Administration is especially impressed by the use of American suppliers in American manufacturing plants.
That is how innovation turns into opportunity.
Opportunity Zones
Which brings me to the topic of Opportunity Zones.*
Opportunity Zones were created under the 2017 Tax Cuts and Jobs Act to stimulate economic development and job creation by incentivizing long-term capital investments in low-income neighborhoods. They are also a potent tool to combat the shortage of affordable housing.
HUD expects that Opportunity Zones will be a catalyst for transformational real estate development in communities that are economically distressed. Thirty-five million Americans now live in such designated areas, in all 50 states. There, millions of housing units are needed, in both urban and rural areas.
I would encourage the industry participants here today to consider the role of Opportunity Zones in the context of local development plans, and how manufactured housing stakeholders may be included. As bursts of activity for new buildings and construction are unlocked by this powerful tax incentive, communities within Opportunity Zones are likely to experience significant growth and changing needs. When newly empowered residents pursue their path to self-sufficiency, such areas may generate strong local demand for affordable housing solutions – which manufactured homes are particularly well-positioned to provide.
Healthy Homes
Manufactured housing can also play a role in HUD's mission to promote healthy homes.*
After many decades as a pediatric neurosurgeon – tasked with caring for the welfare of children – safety is a paramount concern for me in any housing solution.
As HUD Secretary, I have instituted a broad array of initiatives designed to promote healthy homes and to eliminate environmental hazards. For example, last December, HUD awarded nearly $140 million [dollars] in grant funding to 48 state and local government agencies to help protect families from lead-based paint and other threats.
For me, this is a personal issue. At an early age, I learned first-hand the hazards of an unsafe home. My mother raised my brother and me by herself from the time I was eight years old. While she struggled with single motherhood, our problems multiplied when we moved to a tenement in Boston. There, we shared a roof with rats, roaches and a host of other risks.
While my brother and I emerged with our health intact, many families do not. That's why, as HUD Secretary, I advocate for new techniques and new technologies that can ameliorate these menaces. In manufactured housing, innovations in construction techniques have the potential to facilitate building in a less wasteful, and more environmentally sound way. Innovations in construction materials could create components that are higher performing, less prone to mold, wind or water damage, and more resistant to deterioration.
Those are the ingredients of a healthier home.
Natural Disasters
Such advantages are even more visible in the face of natural disasters.
Natural disasters do not just devastate housing capital – they devastate human capital, through lives interrupted, school days missed, and communities fragmented under strain. As a result, last year, HUD allocated more than $35 billion [dollars] in funding to 16 state and local governments, to help America's hardest hit regions. These grants represented the largest single amount of disaster recovery assistance in HUD's history.
Manufactured housing can help mitigate this kind of damage through the use of environmentally resilient construction materials, as well as by providing an affordable and permanent housing solution for lower-income survivors.
On a recent visit to Alabama, I was shown a site that was demolished by massive tornadoes – and the only homes in the area that successfully weathered the storm were manufactured houses.* It was a silent testament to their resilience. It is also possible that HUD's work with industry leaders to update wind Standards for manufactured housing in 1994 could have helped to limit damage and potentially save lives.
This city, New Orleans, is all too familiar with the pain natural disasters can cause. If manufactured homes can alleviate some of those harms in the future, the next hurricane may leave much less devastation, and much more hope, in its wake.
Innovative Housing Showcase
I'd now like to cover two of the obstacles to adoption, and how HUD is trying to help.
The first obstacle is that manufactured housing is often overlooked because it is misunderstood. Many times, when people hear the words "manufactured house," their first image is an old trailer that lacks the modern amenities and features of a site-built home. This image is a false façade.
The fact that manufactured homes can be so beautifully done – and in fact are often indistinguishable from site-built homes – is manufactured housing's best kept secret. Well, HUD believes that secret should be shared.
That's why we are proud to help educate both the American public and policymakers by featuring manufactured homes at HUD's inaugural Innovative Housing Showcase,* which will be held this June on the National Mall in Washington, D.C.
During the Showcase, MHI will be participating and working with its members to present at least two manufactured homes to be prominently displayed in the heart of our Nation's capital, viewable to thousands of onlookers during the five-day event.
Deregulation; Removing Regulatory Burdens
The second obstacle is the presence of regulatory roadblocks* that still stand in the way.
HUD recognizes the importance of removing undue bureaucratic burdens on the industry* while striving to maintain the quality, safety, durability, and affordability of manufactured homes. As a result, we have placed an increased emphasis on clarifying our regulations, including by undertaking a full-scale review of our manufactured housing program to ensure we preserve the proper amount of oversight without stifling the industry.
We are also currently evaluating our Office of Policy Development and Research's recent recommendation to expedite the manufactured home code-making process within HUD – which could better help HUD Standards keep pace with new industry innovations and techniques.
To advance these efforts, I am grateful for the many insights MHI has provided to HUD in the form of its available reports, educational materials, and constructive dialogue.
Last week, I spoke before the Manufactured Housing Consensus Committee,* who makes the initial recommendations for proposed changes to our HUD-code provisions, setting in motion the approval process for updating regulations. The committee has an aggressive agenda and must be efficient to reach consensus and close out many of the more than 300 log and deregulatory items outstanding.
That's why, to provide more help, I've brought on more staff at HUD for the manufactured housing and regulatory affairs offices. These new team members have extensive backgrounds and experience in the field. They are ready to work with committee members not just when visiting plants, State Administrative Agencies, third-party inspection agencies, or addressing consumer complaints, but on a holistic basis – to assist with getting HUD code updated and more hard-working Americans housed.
Conclusion
In closing, manufactured housing is a vital part of HUD's prescription to make safe, quality, desirable, affordable homes available to millions of hard-working Americans.
The foundations of a better tomorrow are built with the new techniques and new technologies of today. And for manufactured housing, that time is now.
I look forward to continuing our work together in the months ahead, and delivering that brighter future to the hearts and homes of the American people we proudly serve.
Thank you, and God Bless.
###
We are adding a video from Steve Hilton's 'The Next Revolution' where Secretary Carson also recently raised the topic of the value of manufactured housing, in the context of the discussion of Opportunity Zones.
Why It Matters
Manufactured housing is underperforming.  There are possible clues in this speech that suggest that Secretary Carson understands some of the reasons why it is underperforming, and he publicly stated that he wants to fix that.
The irony in this speech, one that should make every MHI member sit up and ask – what's up with that? – is this. Quoting Carson, "…manufactured housing's best kept secret. Well, HUD believes that secret should be shared."
Carson nails a key issue when he said, "The first obstacle is that manufactured housing is often overlooked because it is misunderstood. Many times, when people hear the words "manufactured house," their first image is an old trailer that lacks the modern amenities and features of a site-built home. This image is a false façade."
Bingo.
Yet, once again tonight – as of the time this article is being drafted – Carson's speech is missing from the MHI website.  Why?
But so too are other very useful third-party reports on the industry, several of which can be found at this link below. It perfectly fits what controversial but prominent MHI member Frank Rolfe said in the quote reported by MHProNews below.

Why is it that MHI doesn't have all of the same generally useful resources found below on their own website?  Why does MHI hide behind a login what they say is useful research? By contrast, why is it that MHAction – with dark money funding that traces back to Warren Buffett – gives away research that is damaging to the industry?
At the link below you can find a list of decades of often positive and insightful third-party research.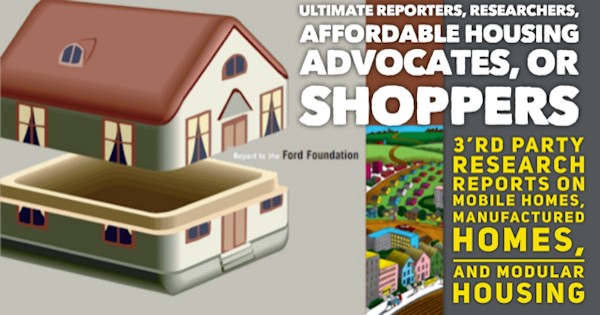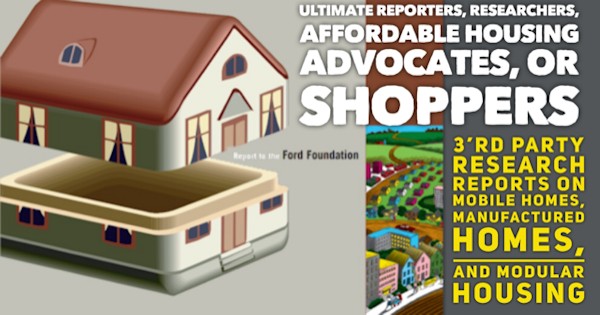 The point is that even after we've raised this issue several times and brought it directly to the attention of MHI leaders, the lack of that third-party evidence on the MHI website persists.
Doesn't it make a thinking person wonder, who's side are they on? Who is benefiting from this lack of proper education of visitors to their website?  As a disclosure, the featured image at the top is not from the conference.   But it is a cool image of Secretary Carson speaking, and the drama of the that made it appealing for use here.
That's tonight's edition from the #1 most-read "Industry News, Tips, and Views Pros Can Use," © where "We Provide, You Decide." © ## (News, analysis, and commentary.)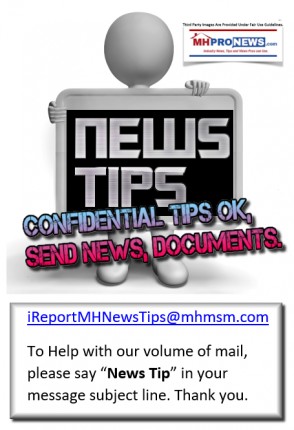 Your link to industry praise for our coverage, is found here.
For the examples of our kudos linked above…plus well over 1,000 positive, public comments, we say – "Thank You for your vote of confidence."
"We Provide, You Decide." © ## (News, analysis and commentary.)
(Image credits and information are as shown above, and when provided by third parties, are shared under fair use guidelines.)
Submitted by Soheyla Kovach to the Daily Business News for MHProNews.com.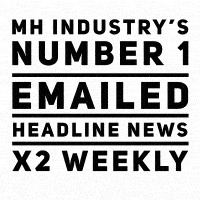 2) To pro-vide a News Tips and/or Commentary, click the link to the left. Please note if comments are on-or-off the record, thank you.
3) Marketing, Web, Video, Consulting, Recruiting and Training Re-sources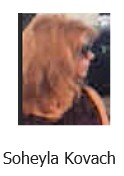 Submitted by Soheyla Kovach to the Daily Business News for MHProNews.com. Soheyla is a managing member of LifeStyle Factory Homes, LLC, the parent company to MHProNews, and MHLivingNews.com.
Related Reports

:
You can

click on the image/text boxes

to learn more about that topic.
Nathan Smith, SSK Communities, Manufactured Housing Institute Leader, Profitably Correcting the Record
Prosperity Now, Nonprofits Sustain John Oliver's "Mobile Homes" Video in Their Reports
Manufactured Home Community Case Study, UMH Properties, Lessons for Independent Community Owners, Investors
Declining Manufactured Home Shipments More Serious Than Retailers, Communities Being Told
Warren Buffett, Charlie Munger Video Interview at Berkshire Hathaway Annual Meeting on GSEs Lending for Affordable Manufactured Housing and Clayton Homes
George F. Allen's Unity Call for MHI, MHARR, and National Association of Manufactured Housing Community Owners (NAMHCO) Examined
Warren Buffett's Profitable Lessons for Manufactured Housing
The last decade-plus has not been especially kind to the manufactured housing industry and consumers of affordable housing. The 21 stCentury began with a great deal of promise for the industry and consumers alike.