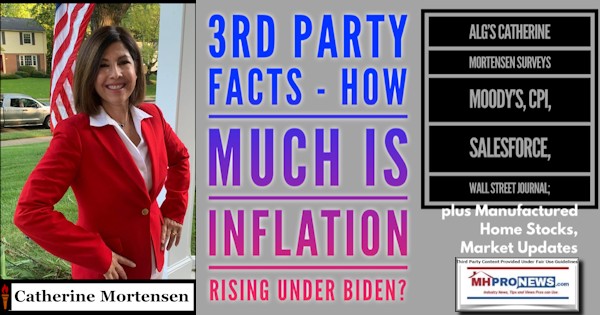 It is widely known that prices are rising. Housing shoppers have seen that for all of 2021 and before. Beyond housing, a trip to the gas station, grocery story, utility bills, and other items are going up too. How much are these prices rising? What impact could this have on housing shoppers, particularly manufactured home shoppers?
To answer that, let's look first at a recent report from ALG's Daily Torch, the following is provided to MHProNews.  That will be followed by a brief but relevant measure of how such prices impact manufactured home sellers of all types.
The Big Squeeze: Biden's Inflation Costing Families $2.1K a year
"We're actually accumulating debt at the rate of over $2 million per minute."
Moody's Analytics chief economist, Mark Zandi, told the New York Post that families are now paying on average $175 more a month for on food, fuel and housing. That amounts to an additional $2,100 each year.
Spurred by supply shortages and massive government spending, inflation has become an added tax on middle-class Americans coming out of the COVID lockdowns.
Over the past couple of months, Allison, a wife and mother of a toddler and teenager in Chicago, told the New York Post she's been spending about $50 more each week on groceries to feed her family — and that's at a discount supermarket chain, Aldi's.
"I used to spend $70 a week, but all of sudden this summer, I noticed that I couldn't leave the store without spending at least $120," said Allison, who works in education.
Like millions of Americans whose income has not kept pace with inflation — up 5.3 percent in August compared with a year ago — Allison and her family are feeling the pinch of the rising cost of living and giving up some things just to make ends meet.
Her family is scrimping now. "There are no more splurges like going to Home Depot to buy an extra plant or eating out," Allison said.
Although government officials have called the inflation "transitory," it's running at a 30-year high, and has been for months.
The number of US households that report that it is "very difficult" to pay their usual expenses has increased by 8 percent since early August, to 26.5 million, according to the Oct. 6 Census Bureau's Household Pulse Survey.
Salesforce predicts that consumer prices could increase 20% during the holiday season.
The Consumer Price Index — a major gauge of inflation — showed that energy costs are up 25% compared to a year ago, and the food index increased 3.7%.
The Wall Street Journal reported on the skyrocketing energy costs last week, "Crude oil has risen 64% this year to a seven-year high. Natural-gas prices have roughly doubled over the past six months to a seven-year high. Heating oil has risen 68% this year. Prices at the pump are up nearly a dollar over the past 12 months to a national average just over $3 a gallon. Coal prices are at records."
Allison told the New York Post that she had recently reached out to a debt-relief attorney, Leslie Tayne, to help her consolidate and lower her outstanding debt, which includes a hefty student loan.
"My business has exploded," Tayne told The Post.
Sen. Rand Paul (R-Ky.) gave a speech last week on the Senate floor in which he noted that we are accumulating debt like we never have at any time in our history.
"We're actually accumulating debt at the rate of over $2 million per minute. Some say deficits don't matter. Some on the left say they have this new monetary theory we can just print it all up you can all have free stuff. 'There will be manna from heaven and nothing could go wrong. We're just going to give you money. If not $1,400 check a month or a year, why don't we give you monthly checks and that's part of the new plans.'
"The new plan of the $3.5 trillion [spending bill] that we're facing down at this point, that'll all be borrowed to give people 'free money.' But I think people are smarter than that. I think people know that ultimately you don't get anything in life without hard work you don't get anything life really for free.
"There are ramifications to so much borrowed money.
"When someone comes to you and says, 'Here's a thousand dollars, all you got to do is sign up for this,' most people immediately recoil and they say, 'Well that might be a scam. Somebody's going to be ripping me off.' But that is the sort of bait and switch of the politics we face now.
"People are saying, 'We're going to give you free college, free cars, free cell phones, free this, free that. Everything in life will be free. You won't have to work anymore.'  The problem is there are ramifications. Money doesn't grow on trees. The money's got to come from somewhere. Either we borrow it, we become more indebted to foreign countries, or we tax people for it or … we simply print the money. When the Federal Reserve prints the money, as we increase the money supply, the money that we have becomes worth less and less. It loses its purchasing power this is the insidious tax of inflation.
"Inflation is a regressive tax. It doesn't affect everyone the same. In fact, the tax of inflation affects the working class the people of lower incomes and those on fixed incomes and retirees on pensions. It affects them much worse because they don't have the ability for their income to go up."
Amen, Sen. Paul. ##
Catherine Mortensen is Vice President of Communications for Americans for Limited Government.  ##'
##
Additional Linked Information, MHProNews Analysis and Commentary in Brief
From a purely dollars and cents perspective, every $1,000 in price hikes costs over 100,000 potential manufactured home owners the opportunity to buy a new home. Restated, the National Association of Homebuilders (NAHB) "Priced Out" data tells professionals, investors, consumers, and others that the potential market for buyers is shrinking.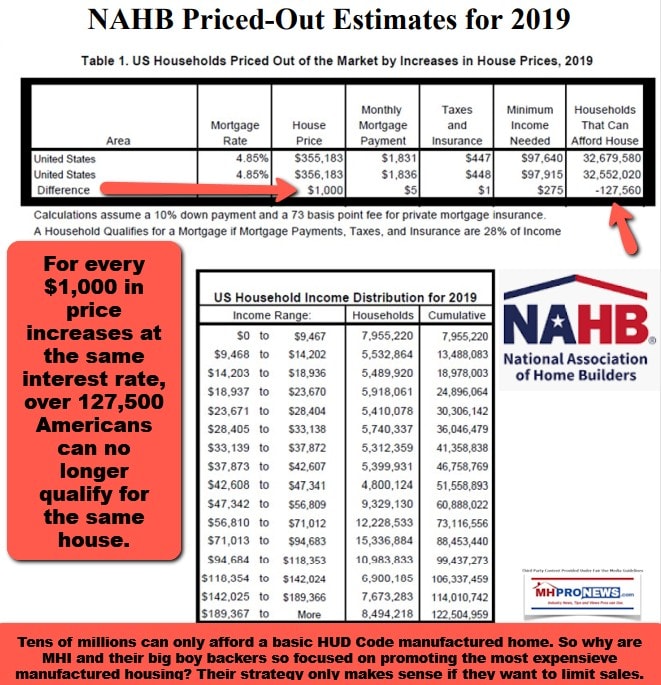 The Biden (D) regime has been piling an increasing number of public pushback. While the governor's race in Virginia, for example, is rated a toss-up, the Democratic candidate – former Gov. Terry McAuliffe candidly said recently that Biden is not popular in his state. VA has been reliably 'blue' or pro-Democratic in recent years.
Some recent reports on how Biden is being viewed by voters is reflected in the reports that follow.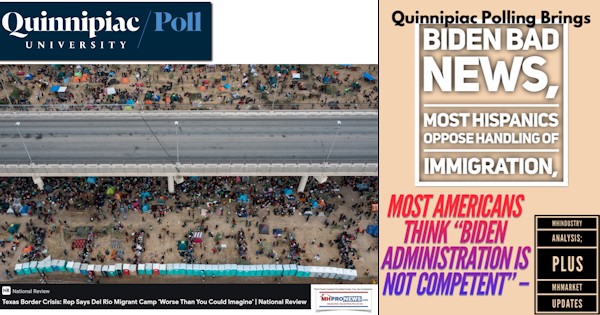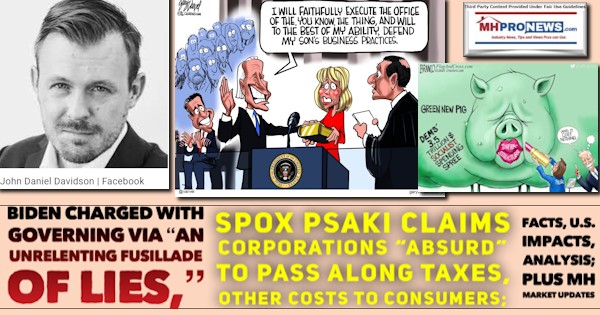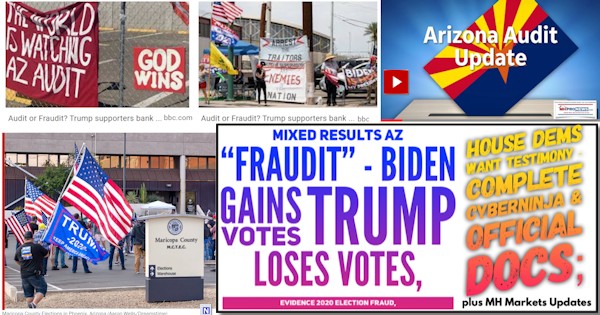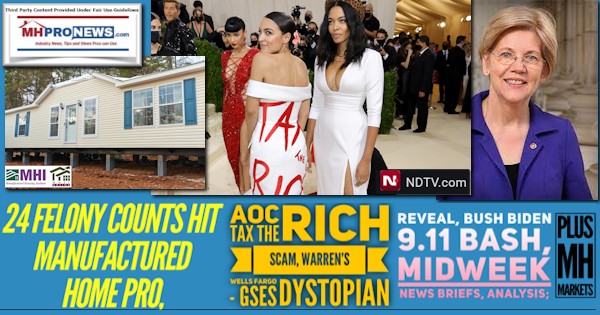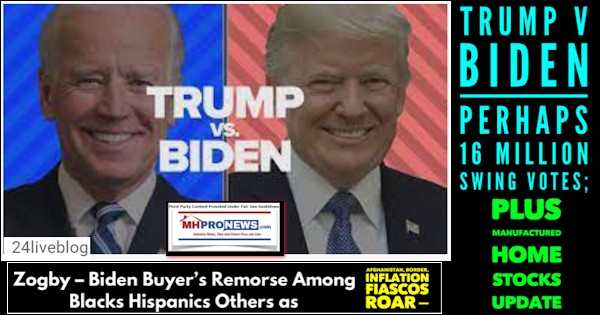 Next up is our business daily recap of yesterday evening's market report, related left-right headlines, and manufactured housing connected equities.
The Business Daily Manufactured Home Industry Connected Stock Market Updates.  Plus, Market Moving Left (CNN) – Right (Newsmax) Headlines Snapshot. While the layout of this daily business report has been evolving over time, several elements of the basic concepts used previously are still the same. For instance. The headlines that follow below can be reviewed at a glance to save time while providing insights across the left-right media divide. Additionally, those headlines often provide clues as to possible 'market-moving' news items.
Market Indicator Closing Summaries – Yahoo Finance Closing Tickers on MHProNews…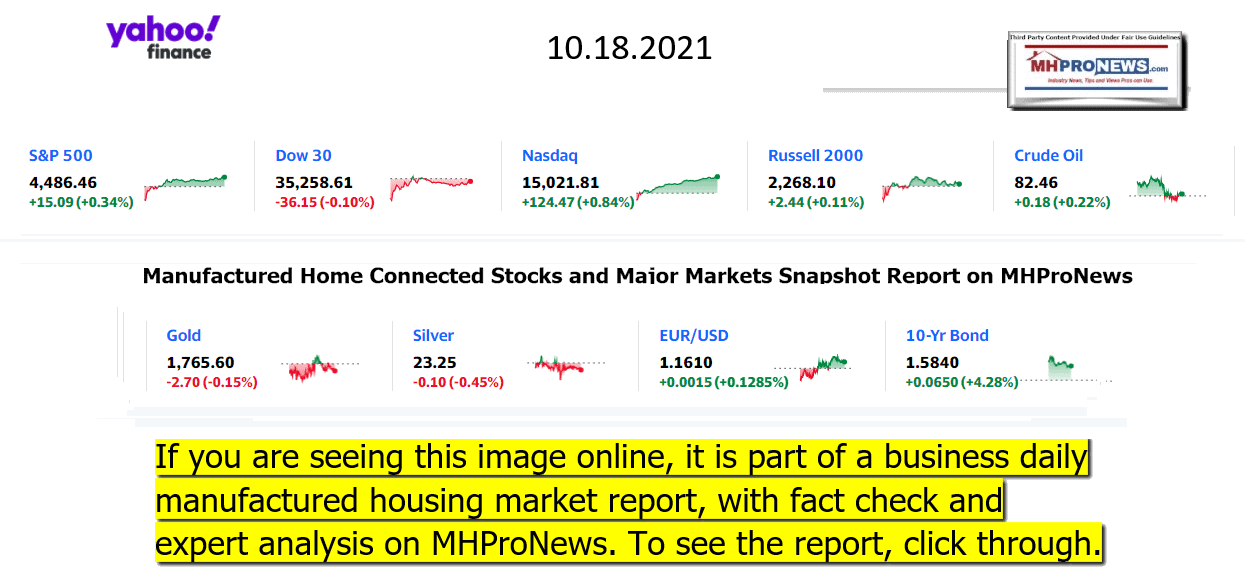 Headlines from left-of-center CNN Business – from the evening of 10.18.2021
Coal is back. For now
A bulldozer parked near a coal mound on the grounds of the Peabody Energy Francisco coal mine in Francisco, Indiana, U.S., on Thursday, Sept. 23, 2021.
US power companies are ramping up their use of the dirty fuel due to surging natural gas prices
Opinion: What the global gas and coal crisis means for clean energy
More proof that America is returning to normal: Concerts are back
America's factories were hurt by shortages of workers and supplies last month
Sinclair Broadcast Group hit by ransomware attack
This new fund could make Bitcoin bigger than ever
Goldman Sachs looks forward to a 'new chapter' in China
Evergrande crisis shines a light on China's millions of empty homes
China's economy is getting walloped by crises in energy, shipping and real estate
Got a job offer but hoping another one comes through? Here's what to do
IHOP hopes its new menu item will bring customers for lunch and dinner
'Squid Game' is a huge hit. That may not be enough for Netflix
The glitzy electric Mercedes EQS could be its most important car in decades
Pork is already super expensive. This new animal-welfare law could push prices higher
New MacBook Pro.
HIGHLIGHTS Apple debuts a new 14-inch MacBook Pro with a bigger display, plus new AirPods
Worker Taiki Okamoto, 20, fulfills an order from a row of bins that are robotically transported to his workstation at Amazon fulfillment center in Eastvale on Tuesday, Aug. 31, 2021.
Amazon plans to hire 150,000 temporary workers for the holidays
WASHINGTON, DC – OCTOBER 16: The U.S. Capitol Building is seen at dawn before the 40th Annual National Peace Officers Memorial Service on October 16, 2020 in Washington, DC. The memorial service is being held to honor the 491 law enforcement officers who lost their lives in the line of duty in 2019 and 2020.
STREAMING GIANT
Signage outside the Netflix Inc. office building on Sunset Boulevard in Los Angeles, California, U.S. on Monday, April 19, 2021. Netflix Inc. is scheduled to release earnings figures on April 20.
Netflix fired an employee who leaked information about 'The Closer'
Squid Game is Netflix's 'biggest ever' series launch
What 'Squid Game' reveals about global streaming strategy
Why Netflix is holding its own version of Comic-Con
Roald Dahl's beloved children's stories have been acquired
IN SPACE
NS-18 crew member, "Star Trek" actor William Shatner speaks to the press at the New Shepard rocket landing pad on October 13, 2021, in the West Texas region, 25 miles (40kms) north of Van Horn. Shatner, one of history's most recognizable science fiction stars, finally became a real space traveler Wednesday on Blue Origin's second crewed mission, calling it the most profound experience of his life.
How researchers knew 90-year-old William Shatner would be safe in space
Prince William says we should focus on saving Earth
William Shatner responds to Prince William
Virgin Galactic delays start of commercial flights
Essay alleges 'dehumanizing' culture at Blue Origin
Amazon may have lied to Congress, bipartisan group of lawmakers say
Headlines from right-of-center Newsmax – evening of 10.18.2021
Powell Recalled: 'One
of the Finest Americans Never to Be President'
Former President George W, Bush, onetime British Prime Minister John Major and other world and national leaders weigh in on the death of Colin Powell and his life of public service. [Full Story]
Related Stories
Colin Powell 1st Black Sec of State, Dies of COVID Complications
Dick Morris: Colin Powell Could Have Beaten Clinton in 1996
Lawmakers Pay Tribute to Colin Powell, Praise From Both Sides of Aisle
Waltz: Colin Powell Demonstrated Thoughtful Leadership
Colin Powell's Blood Cancer Made Him Vulnerable to COVID-19
Newsmax TV
Gordon Chang: Hypersonic Missile Attack Would Have No Warning | video
Comer: Administration Has No Plan for Supply Crisis | video
Author John Moody: Growing China-Taiwan Tensions 'Not a Joke' | video
Waltz: Colin Powell Demonstrated Thoughtful Leadership | video
Ashli Babbitt's Mother: Denying Military Burial 'a Slap in the Face' | video
Peter Navarro: Biden Brings '70's-Style 'Stagflation' | video
Roger Marshall: 'Bidenflation' Here to Stay | video
More Newsmax TV
Newsfront
Biden Team Asks Supreme Court to Halt Texas Heartbeat Law
The Biden administration is asking the Supreme Court to block the Texas law banning most abortions, while the fight over the measure's validity plays out in the courts…. [Full Story]
US, Israel Combining Technologies to Ensure Better Safety for First Responders
The United States and Israel are reportedly combining their [Full Story]
Mick Jagger Responds to Paul McCartney's 'Blues Cover Band' Dig
Mick Jagger has shrugged off Paul McCartney's remark about the [Full Story]
Bitcoin a 'Ridiculous Bubble' in Need of Regulation: Icahn
Speaking on CNBC's "Fast Money Halftime Report +" Monday, billionaire [Full Story]
Departing Virginia Gov. Northam Says He's COVID Long Hauler
Virginia Democrat Gov. Ralph Northam initially did not even realize [Full Story]
Gruden Email Leak 'Reflects the Slow Death March of Privacy'
Former Las Vegas Raiders Coach Jon Gruden learned the hard way that [Full Story] | platinum
Dick Morris: Colin Powell Could Have Beaten Clinton in 1996
Had Powell run and won, he would have personified what we all had [Full Story]
Haitian Gang Expected to Demand $1 Million Each for Missionaries
A Haitian gang that reportedly kidnapped 17 missionaries from the [Full Story]
CDC Warns Unvaccinated 11 Times More Likely to Die of COVID-19
The Centers for Disease Control and Prevention on Monday released [Full Story]
Vaccine Mandate Backlash Threatens Democrats' Alliance With Labor Unions
For nearly a century, the marriage between labor unions and Democrats [Full Story] | platinum
Grambling State Cancels Classes After Second Fatal Shooting
Following a second fatal shooting on campus within a week, Grambling [Full Story]
Amazon to Hire 150,000 U.S. Workers for Holiday Shopping Season
com Inc said on Monday it plans to hire 150,000 seasonal [Full Story]
Public Health System Less Equipped to Handle Pandemic: NY Times
The nation's underfunded public health system has been further [Full Story]
Biden's EPA Lays Out Strategic Roadmap on Chemical Pollution, Toxicity
The Biden administration on Monday launched a plan to combat [Full Story]
NASA Shifts Focus From Space to Earth's Climate Problems
NASA has turned its attention from space to Earth and is studying how [Full Story]
Dems Growing Concerned Biden Cannot Unite His Own Party
President Joe Biden had pitched himself as the uniter in chief, but [Full Story]
Supreme Court Rules for Police Over Excessive Force Claims
The U.S. Supreme Court on Monday granted requests by police officers [Full Story]
Why COVID Boosters Weren't Tweaked to Better Match Variants
More COVID-19 booster shots may be on the way – but when it's your [Full Story]
Colin Powell's Blood Cancer Made Him Vulnerable to COVID-19
Former Secretary of State Colin Powell, who died Monday due to [Full Story]
Author John Moody to Newsmax: Growing China-Taiwan Tensions 'Not a Joke'
Author John Moody tells Newsmax that Chinese President Xi [Full Story] | video
Microsoft Executives Warned Bill Gates in 2008 to Stop Emailing Female Employee
Two top Microsoft executives warned Bill Gates in 2008 that his [Full Story]
NYC Mayoral Contender Eric Adams Vows to Keep Gifted Program, Let Noncitizens Vote
New York City Democrat mayoral candidate Eric Adams said he would [Full Story]
Colin Powell – First Black US Secretary of State – Dies of Covid Complications
General Colin Powell, a former U.S. secretary of state and Joint [Full Story]
Vaccines, Masks? Japan Puzzling Over Sudden Virus Success
Almost overnight, Japan has become a stunning, and somewhat [Full Story]
'Hypocrite' Biden Defies DC's Mask Mandate at Restaurant
President Joe Biden and the first lady were seen defying Washington, [Full Story]
US Watching China's Weapons Development: Secretary of Defense
S. Defense Secretary Lloyd Austin said on Monday Washington was [Full Story]
Biden Faces 'Make or Break' 2 Weeks for Costly Agenda
President Joe Biden is entering a crucial two weeks for his ambitious [Full Story]
Biden's Soft Infrastructure Agenda Might Not Boost Economic Growth
Economists disagree about whether President Joe Biden's enormous [Full Story]
Manchin Lays Down Demands for Child Tax Credit: Report
Joe Manchin, D-W.Va., says that President Joe Biden's massive [Full Story]
Gaetz, Bipartisan House Group Accuse Amazon of Possibly Lying to Congress
Five members of the U.S. House Judiciary committee wrote to [Full Story]
Facebook Plans to Hire 10,000 in EU to Build 'Metaverse'
Facebook Inc plans to create 10,000 jobs in the European Union over [Full Story]
More Newsfront
Finance
Ford to Make Electric Power Units in Northwest England
Ford Motor Co. plans to spend up to 230 million pounds ($315 million) to turn a transmission factory in northwest England into a plant that will make electric power units for cars and trucks sold throughout Europe.The carmaker said Monday that the Halewood plant would begin… [Full Story]
Citi Names New Exec for Senior Role in Trade, Treasury Unit
House Committee Seeks More Info from Amazon, Issues Warning
Biden Admin Moves to Curtail Toxic 'Forever Chemicals'
Zillow Shares Slip 11% as it Pauses Homebuying on Labor, Supply Crunch
More Finance
Health
Why COVID Boosters Weren't Tweaked to Better Match Variants
More COVID-19 booster shots may be on the way – but when it's your turn, you'll get an extra dose of the original vaccine, not one updated to better match the extra-contagious delta variant. And that has some experts wondering if the booster campaign is a bit of a missed… [Full Story]
Colin Powell's Blood Cancer Made COVID-19 Vaccine Less Effective
Promising New Lyme Disease Vaccine in Clinical Trials
Treating Depression Could Lengthen Lung Cancer Patients' Lives
Mix n' Match COVID Vaccine Strategy is Effective: Study
Manufactured Housing Industry Investments Connected Equities Closing Tickers
Some of these firms invest in manufactured housing, or are otherwise connected, but may do other forms of investing or business activities too.
NOTE: The chart below includes the Canadian stock, ECN, which purchased Triad Financial Services, a manufactured home industry lender
NOTE: Drew changed its name and trading symbol at the end of 2016 to Lippert (LCII).
NOTE: Deer Valley was largely taken private, say company insiders in a message to MHProNews on 12.15.2020, but there are still some outstanding shares of  the stock from the days when it was a publicly traded firm.  Thus, there is still periodic activity on DVLY.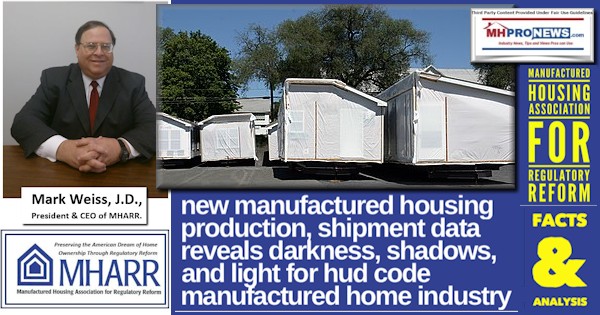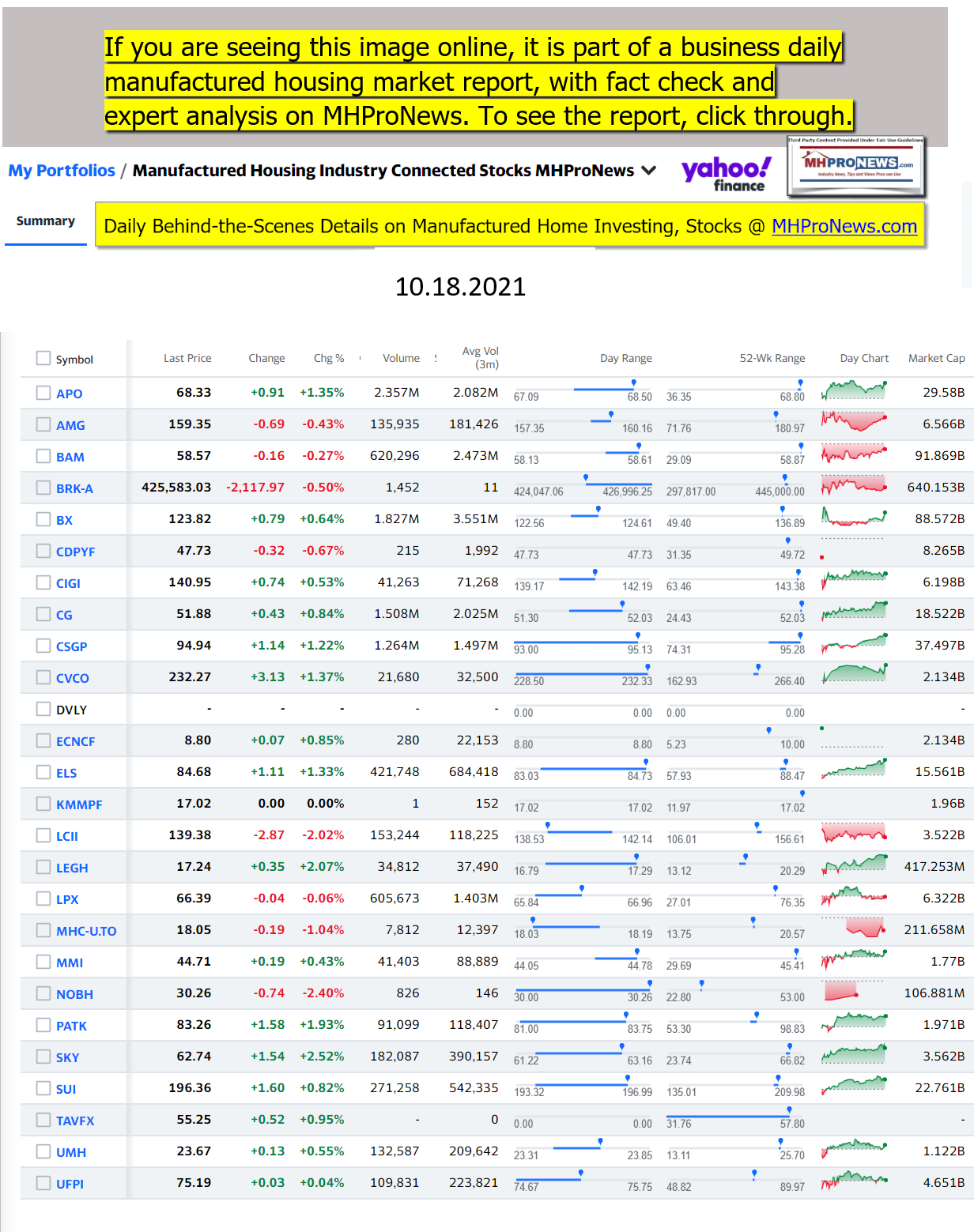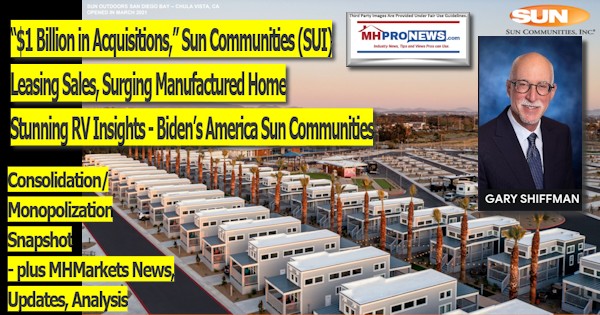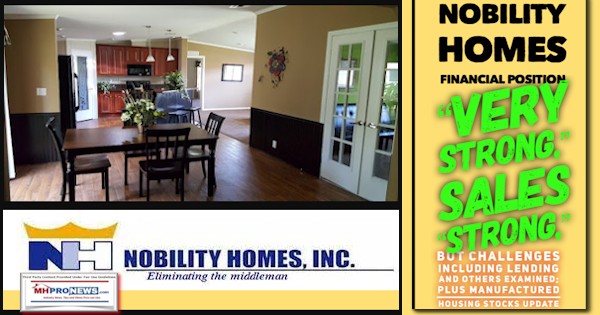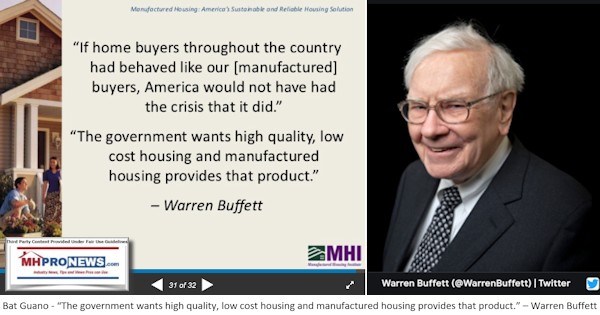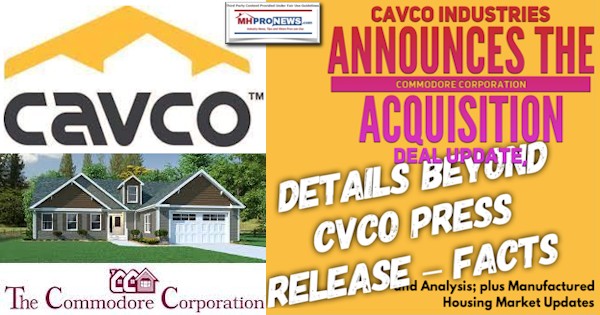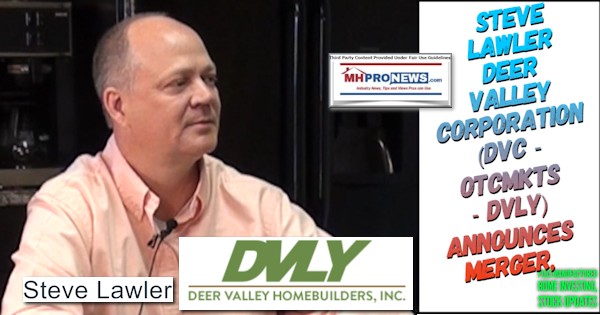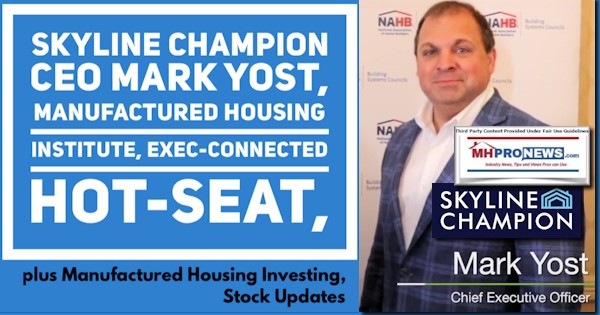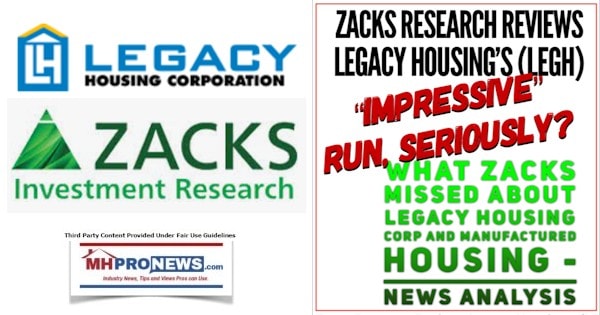 As the Summer of 2021 draws to a close…
Berkshire Hathaway is the parent company to Clayton Homes, 21st Mortgage, Vanderbilt Mortgage and other factory built housing industry suppliers.
· LCI Industries, Patrick, UFPI, and LP each are suppliers to the manufactured housing industry, among others.
· AMG, CG, and TAVFX have investments in manufactured housing related businesses. For insights from third-parties and clients about our publisher, click here.
Enjoy these 'blast from the past' comments.
MHProNews. MHProNews – previously a.k.a. MHMSM.com – has celebrated our 11th year of publishing, and is starting our 12th year of serving the industry as the runaway most-read trade media.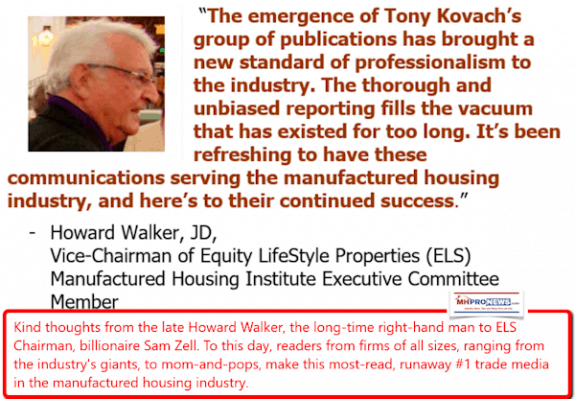 Sample Kudos over the years…
It is now 11+ years and counting…
Learn more about our evolutionary journey as the industry's leading trade media, at the report linked below.
· For expert manufactured housing business development or other professional services, click here.
· To sign up in seconds for our industry leading emailed headline news updates, click here.

Disclosure. MHProNews holds no positions in the stocks in this report.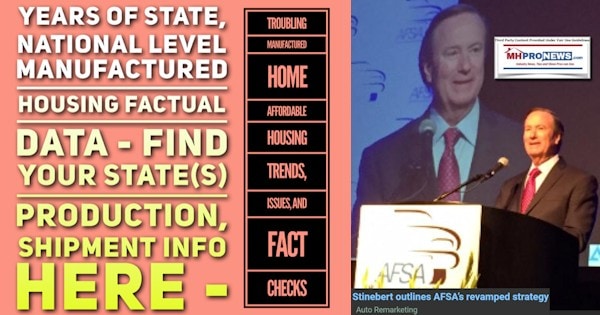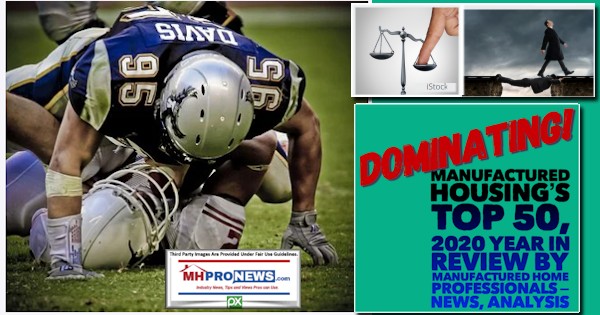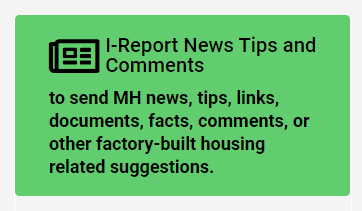 That's a wrap on this installment of "News Through the Lens of Manufactured Homes and Factory-Built Housing" © where "We Provide, You Decide." © (Affordable housing, manufactured homes, stock, investing, data, metrics, reports, fact-checks, analysis, and commentary. Third-party images or content are provided under fair use guidelines for media.) (See Related Reports, further below. Text/image boxes often are hot-linked to other reports that can be access by clicking on them.)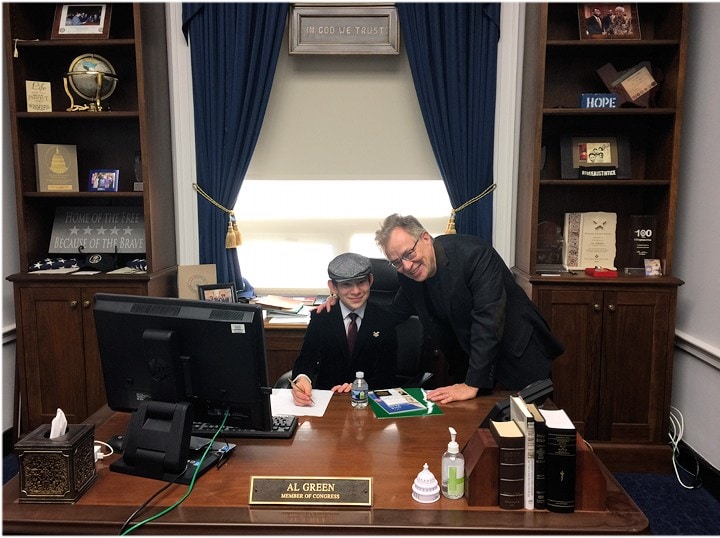 By L.A. "Tony" Kovach – for MHProNews.
Tony earned a journalism scholarship along with numerous awards in history. There have been several awards and honors and also recognition in manufactured housing. For example, he earned the prestigious Lottinville Award in history from the University of Oklahoma, where he studied history and business management. He's a managing member and co-founder of LifeStyle Factory Homes, LLC, the parent company to MHProNews, and MHLivingNews.com. This article reflects the LLC's and/or the writer's position, and may or may not reflect the views of sponsors or supporters.