"There are no coincidences in Washington [DC]"
and
"Follow the money"
are the keys to understanding American
politics.
– Attributed to the late Senator William Proxmire (WI-D),
according to reporter John Solomon.
The White House press room has provided MHProNews with the media release are below. It will be followed by additional information, plus an MHProNews analysis and commentary.
The Epoch Times has come under fire from more progressive or left-of-center news outlets. An example is this video from MSNBC. Note that this video's narrative mixes some objective facts about the Epoch Times ties to the anti-communist Falun Gong movement in Communist Chinese Party (CCP), whose party rulers are based in their capital city of Beijing.
That noted, what the MSNBC video above doesn't do is directly question the factual evidence of the video produced by the Epoch Times posted below. Yes, as MHProNews has reported several times, the Epoch Times is anti-communist and connected to the Falun Gong religious movement. They also have contacts in China and have produced evidenced based coverage not found elsewhere.
That nearly one hour docudrama investigative news video above has been watched over 11 million times in one of four nearly identical versions found on YouTube.
An informed source in mainstream media has told MHProNews that despite reports defending allegations against Bill Gates in what's been often called "conspiracy theories" from media outlets across the left-right spectrum, there's hard evidence that supports the concerns previously published on MHProNews.
For some years, MHProNews has provided 'headline news' recaps from CNN Business and Fox Business. There are times that those sources report the 'same' news item in quite distinctive ways.
But on the Gates Foundation or Bill Gates' fingerprints on the role they may have played in this COVID19 pandemic, there is broad cover given across the left-right divide. Why? Are the claims leveled by experts against Gates wrong? Or is Gates' clout so great that much of mainstream media won't pull back the veil on obvious areas of concern? With that preface, the following is from the White House press room to MHProNews.
 May 14, 2020
Nancy Pelosi's left-wing wish list

If House Democrats are focused on helping Americans get through this global pandemic safely, they sure have a funny way of showing it.
Speaker Nancy Pelosi's latest extravagant, $3 trillion spending proposal is Washington at its worst—and most predictable. While President Trump, governors of both parties, and frontline workers band together to fight this virus as one country, House Democrats see an opportunity to exploit this crisis to pass their partisan agenda.
Millions of Americans are out of work. President Trump is trying to get them back on the job by safely reopening our country. Instead of helping him do it, here is what Democrats in Congress have decided is worth holding Coronavirus relief hostage for:
A BAN on information about low-cost health insurance. That's right—House Democrats want to forbid the government from sharing any information with you about lower-cost health options such as association plans or short-term plans. Even as families try to cope with job and wage losses, Speaker Pelosi doesn't want them to learn about options that are up to 60 percent cheaper than Obamacare.
Mass voting by mail. A "Coronavirus relief" bill might seem like the wrong time and place to dictate how states run their elections. Democrats disagree.
Stimulus checks for illegal aliens. Rather than protect American citizens by requiring a Social Security Number for taxpayer-funded stimulus, Pelosi's bill would give illegal immigrants the ability to receive up to $1,200 in direct payouts.
Bailouts… for government. Democrats want more than $1 trillion in cash for state and local governments, mostly in the form of unrestricted aid that doesn't need to be used to offset Coronavirus costs. They also threw in a $25 billion bailout for the Post Office.
The list goes on. At a moment when Americans most need Washington to look out for them and cut the partisan drama, Democrat leaders once again chose to put their far-left base first.
MORE: "Democrats' new $3 trillion Coronavirus spending wishlist is another embarrassing farce"
President Trump is protecting our national stockpile
When the Coronavirus struck, President Trump knew that America needed to act quickly. He worked with Congress to secure $16 billion to build up our national stockpile with ventilators, masks, respirators, pharmaceuticals, and other critical supplies.
As a result, America today has an abundant supply of ventilators, N95 respirators, and resources for testing—a crucial area where we now lead the world.
But that's only the start. President Trump knows that America's long-term self-reliance depends on our supply chain. "Our goal for the future must be to have American medicine for American patients, American supplies for American hospitals, and American equipment for our great American heroes," he says.
"Now, both parties must unite to ensure the United States is truly an independent nation in every sense of the word."
Today, the President traveled to Pennsylvania, visiting a distribution center that's played a key role in helping to restock America.
Just since February, the Owens & Minor Distribution Center in Upper Macungie has deployed 1.75 million N95 respirators, 3.4 million gowns, 80 million gloves, and much more across our country. "You're making America proud," President Trump told them.
President Trump: "We are reclaiming our heritage as a nation of manufacturers!"
President @realDonaldTrump: "We are reclaiming our heritage as a nation of manufacturers." pic.twitter.com/HOWLnXyWN3

— The White House (@WhiteHouse) May 14, 2020
WATCH: Our supply chains need to be HERE, not overseas
President @realDonaldTrump talks supply chains—and why they should be completely in the United States! pic.twitter.com/5pinhaula6

— The White House (@WhiteHouse) May 14, 2020
##
CNN reports that some moderate Democrats are not comfortable with the proposed coronavirus relief bill being promoted by Speaker Pelosi.  Her comments from May 14, 2020 are an interesting take on President Trump's perspective.
As the above indicates, the White House has announced that it is stockpiling medical supplies so that 'America never has to shut down again.' As to Speaker Pelosi's comment, the following from Senator Tom Cotton on 5.10.2020 is insightful.
Additional Information, MHProNews Analysis and Commentary
The Deadly, Destructive Cost
Beyond the death toll that has surpassed some 85,000 souls in the U.S. are the 36+ million that have lost their jobs due to the global coronavirus outbreak.
Mainstream media reports that an estimated 100,000 small businesses are already gone for good as a result of the Wuhan Virus (a.k.a. COVID19). How many of those are connected to manufactured housing remains to be seen. But regardless, those are fellow citizens that could have been customers prior to this Crimson Contagion pandemic.
While House Speaker Pelosi is trying to pack the next relief bill with what the GOP is calling pork, cronyism, a leftist wish list and political payoffs, the Oval Office release above makes it clear that the Trump Administration is trying to navigate treacherous waters.
There is an evidence-based argument to be made that President Trump and his team were misled time and again on what the Epoch Times calls the CCP (Communist Chinese Party) Virus.  That's not a hit on the president, it is what the evidence has suggested for weeks, and MHProNews has so reported.  But when forces inside and outside the U.S. have been the sources of misinformation, how is that the White House's fault if they were blind-sides, as where other nations?
Several mainstream media outlets have reported that China is engaged in a propaganda campaign to shift the blame for this deadly and economically destructive pandemic from themselves to others.
Pushback to that claim is coming from a range of sources internationally. Australian, New Zealand, are among the "Five Eyes" intelligence services that includes Canada, the United Kingdom and the U.S. that pin the blame squarely on China.
MHProNews reported weeks ago that an Indian government official was early voice that said they saw the use of this virus as a weapon from China.
In contrast to that, certain Chinese leaders have blamed the U.S. military and the Gates Foundation.
It is worth noting that 'good propaganda' – meaning effective propaganda – often has a kernel of truth to it.
The U.S. government indeed has supported the BL4 lab in Wuhan where the CCP Virus is said to have been studied and perhaps accidentally escaped.
A 'dark money' supporter of that same BL4 lab called the Wuhan Institute of Virology is the Gates Foundation – documented through the World Health Organization (WHO), and perhaps by other means too.
That's not 'a conspiracy theory,' that's information found in documents from WHO and on the Wuhan Institute of Virology website. It is the truth hiding in plain sight. So why have so few in mainstream media spotlighted those facts?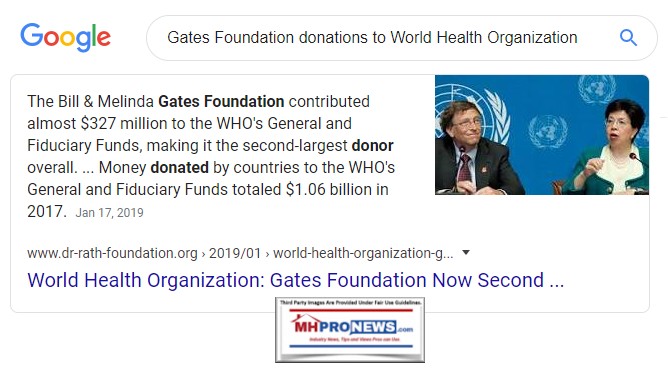 Communist leaders in China locked down travel from their own country to other parts of their nation, while allowing some 5 million travelers to go to various parts of the world, including the U.S. without a timely warning. It was University of Southampton researchers that said that failure to give a timely, earning warning had up to a 95 percent increased spread of the contagion.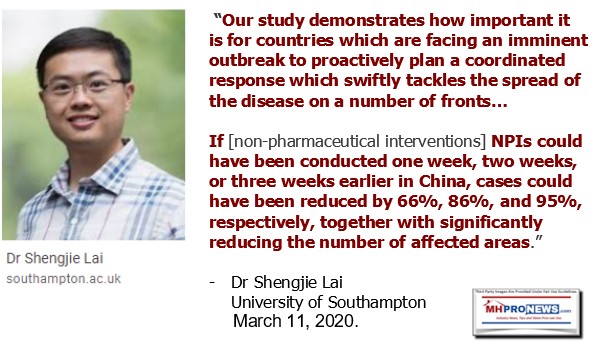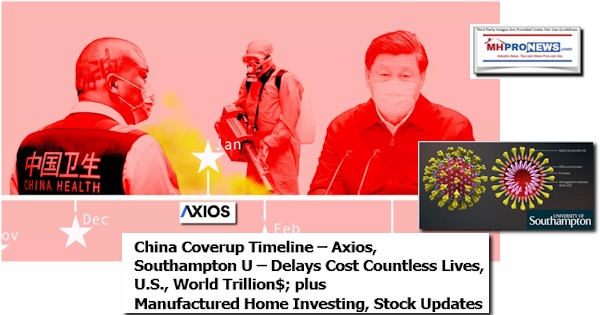 Warren Buffett announced that Berkshire Hathaway has dumped their stocks in the airline industry. It could take years, say that industry's experts, for the airlines to recover. A Boeing executive – perhaps with inside knowledge – said they expect at least one major airline to be lost to this pandemic.
If huge multiple billion-dollar companies and an entire industry can be blindsided by a pandemic, is there a starker wake up call for lesser industries and smaller businesses?
Investors and business owners are among those who have been hit hard. Meanwhile some insiders in Washington on both sides of the two major party aisle are accused of having used their intelligence insights to make stock moves that protected their assets while others lost much.
The FBI has interviewed Sen. Dianne Feinstein (CA-D) and Sen. Richard Burr (NC-R). But other lawmakers have reportedly done similarly.
The system is rigged. That doesn't mean that someone has to throw up their hands and give up. Rather, it means that someone must be armed with the necessary information and insights for the battle to come. Because freedom is never free. Freedom always comes at a cost in time, money, effort – and sometimes, blood.
Among the most read reports on MHProNews are those related to the pandemic and the Saul Alinsky inspired stratagem of 'never letting a serious crisis go to waste.'  Follow the money and the evidence to see who is planning what with your tax dollars. Because this pile of federal borrowing comes with a due date.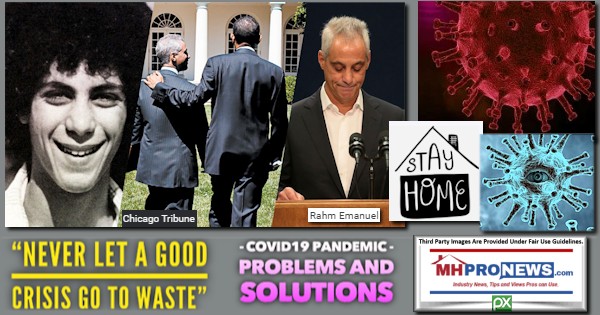 The related reports for insights how these issues are playing out in manufactured housing.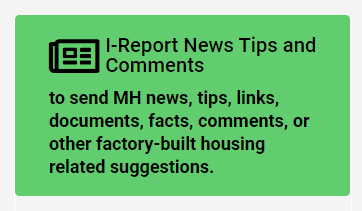 The links above and below the byline are relevant to this topic. That's a wrap on this installment of "News through the lens of manufactured homes and factory-built housing" © where "We Provide, You Decide." © ## (Affordable housing, manufactured homes, reports, fact-checks, analysis, and commentary. Third-party images or content are provided under fair use guidelines for media.) (See Related Reports, further below. Text/image boxes often are hot-linked to other reports that can be access by clicking on them.)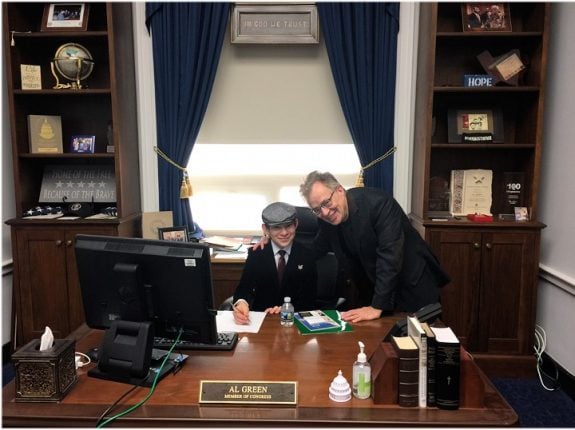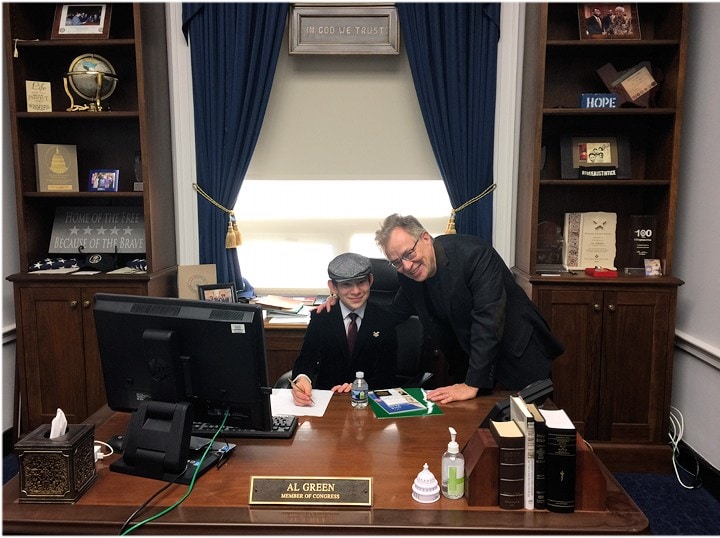 By L.A. "Tony" Kovach – for MHLivingNews.com.
Tony earned a journalism scholarship and earned numerous awards in history and in manufactured housing. For example, he earned the prestigious Lottinville Award in history from the University of Oklahoma, where he studied history and business management. He's a managing member and co-founder of LifeStyle Factory Homes, LLC, the parent company to MHProNews, and MHLivingNews.com. This article reflects the LLC's and/or the writer's position, and may or may not reflect the views of sponsors or supporters.
Connect on LinkedIn: http://www.linkedin.com/in/latonykovach
Related References:
The text/image boxes below are linked to other reports, which can be accessed by clicking on them.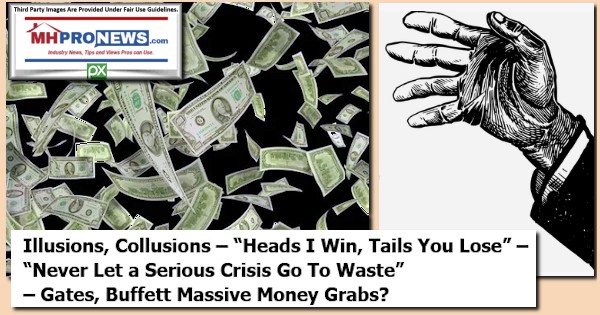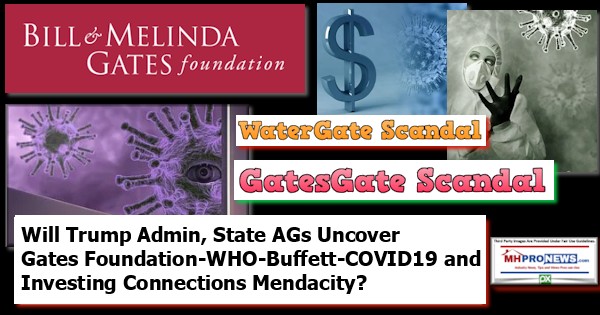 "Where the hell have you been?" – MH Communities Giant Equity Lifestyle Properties Sees Pandemic Gold, Official Remarks, ELS Moves
Surprising March 2020 Manufactured Housing New Home Production, Shipment Data
"Unprecedented Opportunity" – Jason D. Lippert, President & Chief Executive Officer of LCII – RV, MH, Marine Insights – plus, Manufactured Home Investing, Stock Updates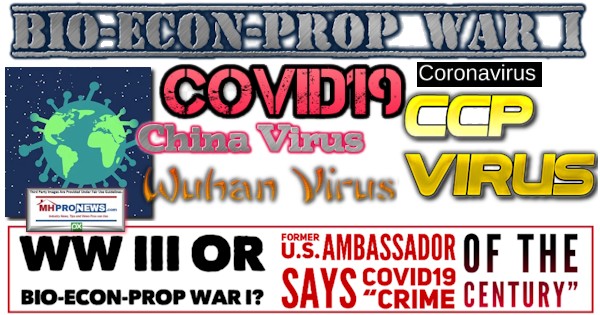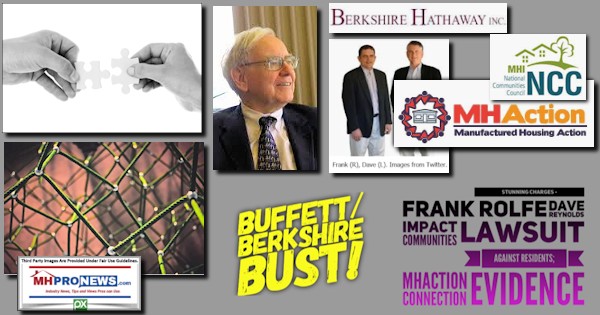 "MHI Lies, Independent Businesses Die" © – True or False? – Berkshire's Joanne Stevens Strikes Again
Fraud, RICO and Antitrust-Issues of Genius, Honesty, Legality, Competency-Berkshire Hathaway and Manufactured Housing Institute Leadership, Sunday Morning Headlines Review 2.23 to 3.1.2020
First Coronavirus Documentary on Origins – POTUS Trump, China, WHO, Bill Gates, Warren Buffett – plus Sunday MHVille Headlines Review 4.26 to 5.3.2020
What Andy Gedo – ManageAmerica Partner, Manufactured Housing Institute Supporter – Revealed About Clayton, Cavco and Skyline Champion Manufactured Homebuilders
Kevin Clayton, CEO Clayton Homes, Explains Why Replacing Sales Professionals with Automation Makes Sense
Prosperity Now, Nonprofits Sustain John Oliver's "Mobile Homes" Video in Their Reports
Epic! Creating 200,000 New MH Homesites in 4 Years; Allegations of Corruption by Fannie, Freddie, Others in Duty to Serve Manufactured Housing Law
Bias Confirmation, MHI's SBA PPP Funding Effort, plus Sunday Manufactured Home Headlines Review 4.19.2020
Clayton Update; Pro-Trump Independents vs Anti-Trump MH Communities Green Courte Partners CEO David Lentz? Plus, Manufactured Housing Headlines in Review 3.22 to 3.29.2029
$20 Trillion COVID19 Suit Against China, Distinct Congressional Reps Letter Blames China, plus Manufactured Home Stock, Investing Updates
'Fundamentally Good Businesses Will Have Terrible Year,' Private Equity Moving for Bargains, plus Manufactured Housing Investing, Stock Updates
Are Manufactured Housing Supply Chains in China Threatened by Coronavirus?
Wrongful Death COVID19 Case Alert to Landlords, Producers; News Tips, AG Barr Warns Christian Rights Violations on Easter – Sunday Headlines Review 4.5 to 4.12.2020