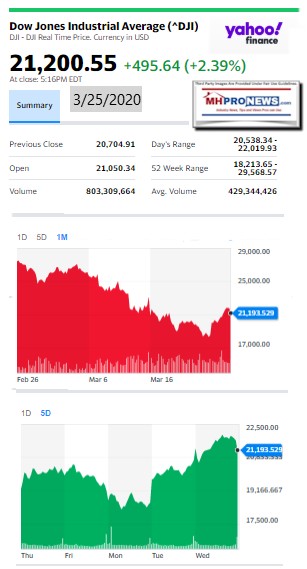 CNBC says that private equity firms have a record $1.5 trillion dollars in cash "ready to deploy" and that "they have been waiting for this" kind of market drop. Perhaps not this severe a decline, that source said, but ready for such an event should it come.
A dramatic economic shakeup has clearly arrived.
Bain and Company asserts that the cash available to private equity isn't $1.5 trillion, but more like $2.5 trillion dollars. Either way, that ballpark is a lot of cash available to buy assets that have had their values depressed during the panic surrounding COVID19.
There is likely more volatility ahead, say market watchers, but some are asserting that the worst may now be done and we are near or at the bottom, perhaps starting to move up. On the second day in a row where the markets have rebounded, private equity's position and what that might mean for investing in general and manufactured housing in particular will be our featured focus for this evening.
Every evening our headlines that follow provide snapshots from two major media outlets on each side of the left-right news spectrum that reflect topics that influence or move investor sentiment. In moments on this business evening report, you can get 'insights-at-a-glance.'
This report also sets the broader context for manufactured housing markets, in keeping with our mantra, "News through the lens of manufactured homes and factory-built housing" ©.
We begin with headlines left-of-center CNN followed by right-of-center Fox Business. We share closing tickers and other related data courtesy of Yahoo Finance, and more. 5 to 10 minutes reading this MHProNews market report every business night could save you 30 minutes to an hour of similar reading or fact-gathering elsewhere.
Perhaps more important, you will get insights about the industry from experts that care, but also dare to challenge the routine narrative that arguably keeps manufactured housing underperforming during an affordable housing crisis.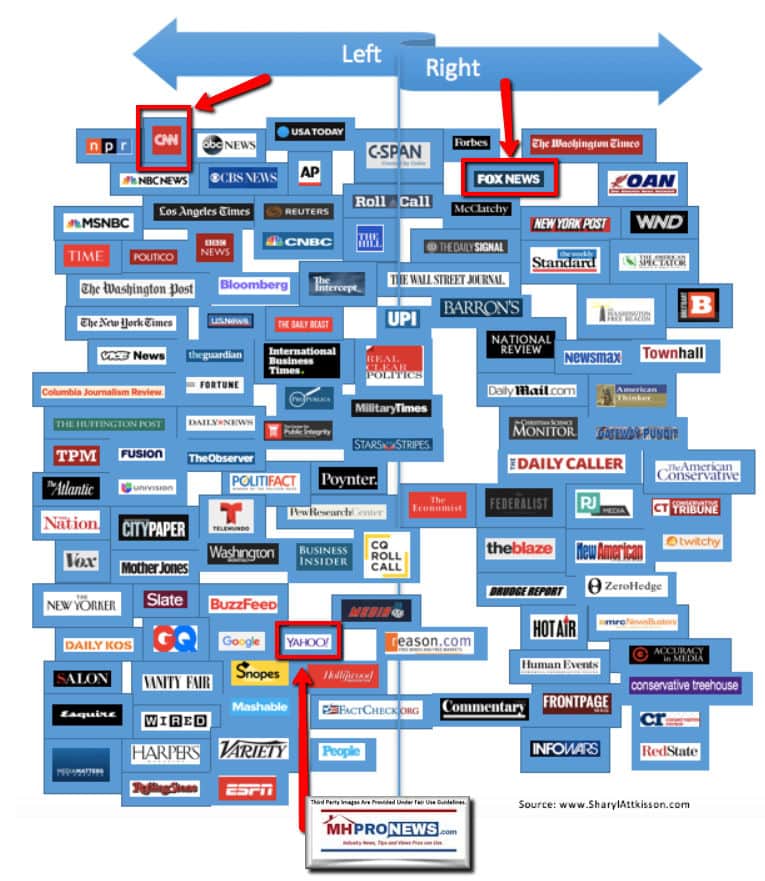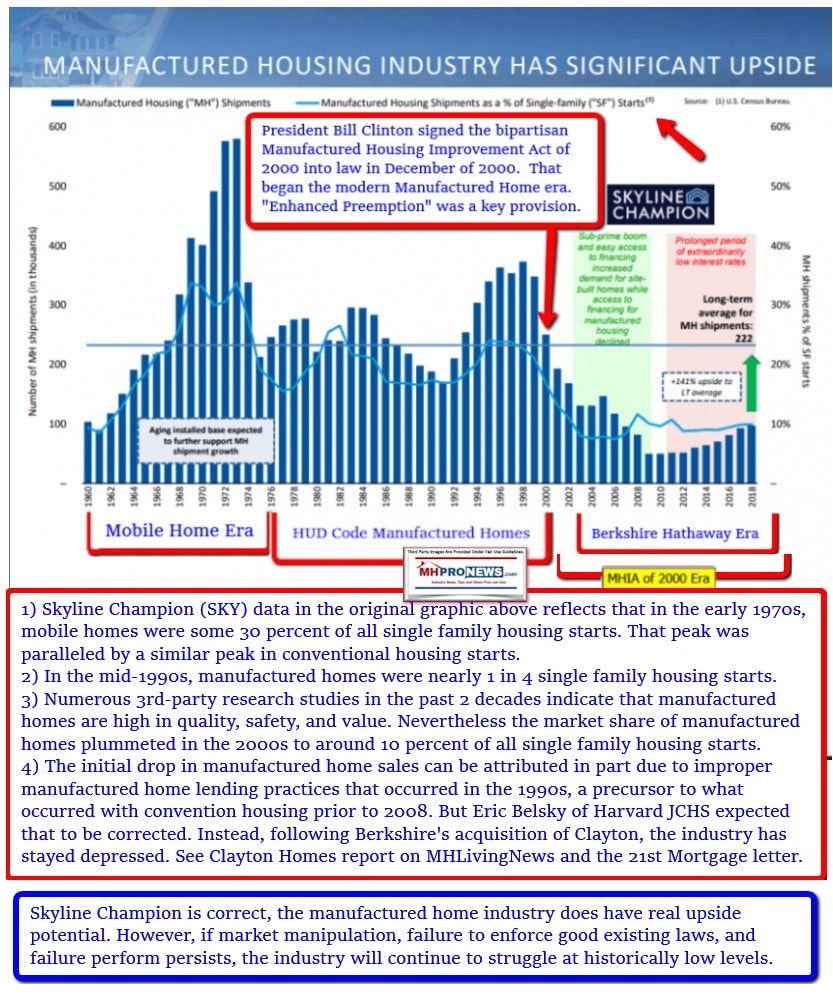 Newsy, Peeling Back Media Bias, Manufactured Housing Sales, Investing, Politics, and You
Headlines from left-of-center CNN Business
Reopened by Easter
Light morning traffic seen on the FDR drive on March 24, 2020 in New York City. – US lawmakers closed in on a deal Tuesday to help save the teetering economy by injecting nearly $2 trillion into pockets of struggling Americans, devastated businesses and hospitals struggling to contain the coronavirus pandemic.
That's Trump's goal, but experts warn that could send the US economy into depression
Airlines are doing away with middle seats and beverage service during the pandemic
Should domestic air travel be grounded?
Opinion: The missing piece from the stimulus package that could boost the economy
The difference between a recession and a depression
Amazon warehouses are getting hit with coronavirus cases
Egg prices are skyrocketing because of coronavirus panic shopping
Waffle House closes 365 locations amid coronavirus pandemic
Olive Garden, Chili's and other restaurant chains are at risk
More people are avoiding cash. That might not be a good thing
What constitutes 'essential businesses'? States seem to have varying standards
Ariel Emanuel restructures Endeavor to 'protect the business' amid coronavirus crisis
NEW YORK, NEW YORK – MARCH 03: People walk by the New York Stock Exchange (NYSE) on March 03, 2020 in New York City. Following a strong market surge yesterday, stocks one again fell on Wall Street as global concerns over the financial impact from the Coronavirus drive investments down.
LIVE UPDATES Dow and S&P post first back-to-back gains since February
Many of us are now WFH. Here's how to ask for the schedule you need
These grocery chains are adding sneeze guards to checkout lanes
ON THE FRONT LINES
Patricia Sahuaqui, a warehouse associate, works the floor at Amazon's Fulfillment Center on March 19, 2019 in Thornton, Colorado. The facility which opened in July of 2018 is 855,000 square feet, and employees over 1500 people. The Thornton facility is a state-of-the-art facility that uses Amazon Robotics to move the merchandise around from one area to the next. Hundreds of workers perform a variety of jobs in the huge facility. Many workers stand at stations, picking items to ship from trays brought to them by robots that roam the massive warehouse floor. The robotic facility, near I-25 and 144th Avenue, distributes small- and medium-sized items and allows for quicker delivery of orders in the metro area.
Amazon warehouse workers fear catching coronavirus
Grocery stores give workers bonuses and raises
Starbucks gives free coffee to frontline workers
What it's like working at Walmart during a pandemic
Some states classify grocery store workers as emergency workers
WHAT TO WEAR
A general view of atmosphere at Birchbox Road Trip Chicago – Day 1 at Pioneer Court on August 14, 2015 in Chicago, Illinois.
The novelty of the subscription box has worn off
Huge discounts on spring wardrobes are coming
Adidas and Beyoncé will release more Ivy Park gear
Rothy's is branching out from shoes to handbags
When you work from home, every day is (very) casual Friday
Headlines from right-of-center Fox Business
Dow gains fade as $2T coronavirus package meets Democratic opposition
The Dow tacked on day two of gains after the 2,113-point increase Tuesday which was the most ever in a single day.
Coronavirus drags short-term US Treasury yields below zero
UBS portfolio manager: Stimulus deal is unprecedented
Coronavirus: These bruised stocks set to rally when pandemic fades
FULL LIST: Who's hiring right now
These businesses are still open
CVS limits sale of possible coronavirus-fighting drugs
Coronavirus-related unemployment skyrockets in US
Coronavirus crisis reveals absurdity of America's inflexible government regulations
Home Depot co-founder: This is 'war'
Virus hits Amazon warehouses across US
Coronavirus pummeling NYC real estate market, early analyses show
New mortgage applications plunging
Apple donating 10M coronavirus masks
Here's the gear that can save lives during the coronavirus pandemic
⁠Preparing for coronavirus shelter-in-place orders: What you need to know
Bill Gates slams Trump's 15-day coronavirus response plan
No Olympic Village in 2021? Athletes' homes are already sold
Hair salons, spas crippled in coronavirus
Coronavirus propels gun sales, background checks in this hot spot
Mark Cuban predicts when the NBA will return
Tom Brady's camp makes big power move before his start in Florida
Coronavirus could shutter postal service by summer, lawmakers say
Unexpected 'essential businesses' identified amid coronavirus
Coronavirus pandemic likely pushed US unemployment to record highs
Coronavirus can't stop pet lovers as people turn to fostering animals
US loses 500,000 millionaires as pandemic decimates fortunes
Peter Schiff: Coronavirus hyperinflation risk looms, here's what you should buy
Hawaii, other states mandate 14-day quarantine for visitors
During coronavirus, waste collection workers demand hazard pay, more protections in Pittsburgh
Coronavirus crisis 'unsung heroes' are waste management workers, industry experts say
'Top Chef' Floyd Cardoz dies of coronavirus
No coronavirus screening yet for New Yorkers traveling to Palm Beach airport
Pizza Hut, Taco Bell parent company rolls out coronavirus relief for workers, franchisees
Princess Cruises hit with latest coronavirus-based suit
McDonald's may give franchisees a coronavirus rent break
Shawn Johnson to Olympians after postponement: Don't let this discourage you
IRS unveils new details about Tax Day after extending deadline to July 15
Target settles debt collection class-action lawsuit for $2M
Aetna waives patient payments for coronavirus hospital stays
Why Vita Coco coconut water sales are surging
Google extends temps' contracts during coronavirus uncertainty
Farmers expand deliveries during coronavirus outbreak
Occidental Petroleum reaches truce with activist investor Carl Icahn
Apple donating 9 million coronavirus masks
Pence praises McDonald's for curbside delivery strategy
Walmart installs coronavirus floor decals to keep people apart
Prince Charles tests positive for coronavirus
India bans exports of possible coronavirus treatment hydroxychloroquine
Starbucks offers free coffee to coronavirus health care workers, first responders
Companies, labs rush to produce blood test for coronavirus immunity
3M CEO vows coronavirus expansion of critical N95 mask production
Bon Jovi keyboardist shares coronavirus nightmare, says this treatment helps
Golfers still swinging on open courses as virus forces widespread locksdowns
Steve Ballmer to build new NBA arena after reaching $400 million deal
Stephen King shares coronavirus-related chapter from his superflu novel
Coronavirus leads Walmart, other grocers to install plexiglas to protect employees
US durable goods orders unexpectedly rise in February
Coronavirus prompts retailers to make protective clothing
10 Market Indicator Closing Summaries – Yahoo Finance Closing Tickers on MHProNews…
Featured Focus – Where Business, Politics and Investing Can Meet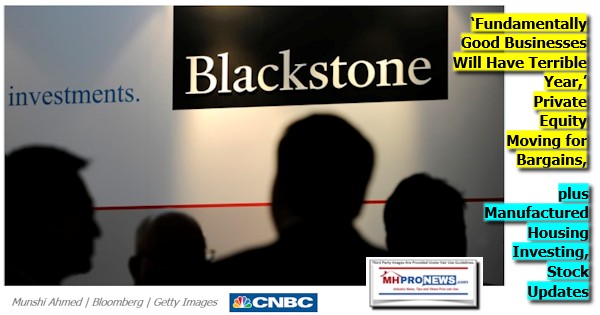 Before pivoting to the featured focus in our headline, let's briefly tee up the broader picture.
The Fed has opened up the spigot on trillions of dollars of liquidity.
Despite the haggling between Democrats and Republicans in Congress, a deal appears to be approaching for a bailout package.
President Trump's approval rating has once more hit at or near his previous high, even though the economy took a big dump. Apparently, tens of millions aren't holding the administration responsible.
Legislation to rebuke or somehow hold China responsible for this COVID19 pandemic has been floated in Congress.
Despite numerous hurdles that now exist that didn't just a few scant weeks ago e.g. – slowing housing, millions suddenly unemployed, a shock to the servicers in commercial and residential housing finance, etc. – there are already signs that winners and losers are lining up. Amazon, Walmart, CVS and some other employers have announced big numbers of proposed hires immediately.
Those numbers of planned hires won't offset the lost jobs.
An update from Congressman Ross Spano's office below outlines the present state of the negotiations for the proposed third phase of the economic stimulus designed to protect workers, and many smaller businesses or other heavily impacted industries like the airlines or cruise lines.
But the focus this evening is another indicator that what MHProNews previously reported appears to be coming to pass and is already underway.
"Be Greedy When Others are Fearful" – Bill Gates, Warren Buffett and Follow the Money, plus Manufactured Home Investing, Stock Updates
On February 28, 2020 the article above was posted. On March 14, 2020 the article below was posted.
Illusions, Collusions – "Heads I Win, Tails You Lose" – "Never Let a Serious Crisis Go To Waste" – Gates, Buffett Massive Money Grabs?
Early today – MAR 25 202012:48 PM – CNBC said the following, noting that Bain and Company are among those that provide a different, and often higher, total of cash available to deploy than what CNBC did below.
Private equity eyes industries crippled by coronavirus: 'They have been waiting for this'
KEY POINTS
Private equity firms have a record $1.5 trillion in cash ready to deploy and have been actively seeking deals across the struggling travel, entertainment and energy industries, according to a half-dozen investment bankers.
"They have been waiting for this type of market dislocation," the head of mergers at a major Wall Street firm said.
The first deals are likely to be investments rather than full-on takeovers, the bankers said.
Additional pull quotes of note include these.
"Vulture investors, especially in private equity, are waiting in the wings to scoop up scores of struggling businesses on the cheap," tweeted Rohit Chopra, an FTC commissioner.
"Private equity is trying to do PIPEs all over the place right now," said a senior investment banker at another top Wall Street firm. The targets are "every industry where stock prices" have collapsed, this person said.
One example of a PIPE made during the last crisis: In 2008, Leonard Green & Partners bought a 17% stake in Whole Foods for $425 million, an investment that yielded more than $1 billion in profit when shares recovered a few years later.
Another reason for a delay in deals: One banker said that private equity investors "only want to invest in the strongest companies" like makers of consumer staples, or top restaurant chains, and these companies aren't yet willing to take on expensive forms of capital.
Still, even with anticipated federal aid like potential bridge loans, for many businesses, the crisis and its aftermath will take months, if not years, to play out, and collapsing revenue and share prices make them vulnerable to takeovers.
Last week, Goldman Sachs warned its clients to expect a rise in hostile takeovers and shareholder activism, according to a presentation sent to clients. The bank told clients that a shareholder rights plan, known as a poison pill, "is the single most effective takeover protection device" the companies can use, according to Vox, which obtained the memo. A Goldman spokeswoman confirmed its authenticity.
"These are fundamentally good businesses that are going to have a terrible year," the banker said. "There's an opportunity for private equity to go in there and take a meaningful stake or buy the company at a valuation they could not have gotten before."
There is going to be an as yet underdetermined level of impact on the manufactured home industry. But as our evening stock trackers reflect, values plummeted, as did much – but not all – of the balance of the economy.
Once the smoke clears, some of the questions that investigators will need to consider are these.
Were steps taken by voices like Bill Gates' that may have had clearer insights than others as to the severity of what was about to occur – who opted to add to the panic and thus deepen the selloff?
Were steps taken in China that prevented a more prompt response? There seems to be medical research and other evidence that this may be the case.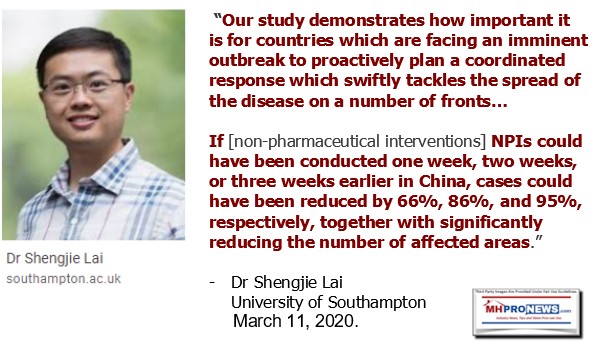 What role did the World Health Organization (WHO) play in ignoring input from sources like the Republic of China (Taiwan) that sounded the alarm sooner than others, but who claim their concerns were largely ignored?
Did U.S. intelligence, or others in the government, with non-governmental organizations (NGOs), or in big businesses spin or withhold information that made the response in the U.S. or other countries slower than it might have otherwise been?
One of several examples of just how quickly the information changed are posted above and below from the same official who originally mocked the crisis, and then weeks later, did a 180.
There are already enough facts known to make such concerns legitimate. They in turn could shed light on issues like the widely reported concerns over senators who seemingly took advantage of inside information and dumped stocks before the markets tanked.
Put differently, was this a swampy deal that some knew was coming but most did not? Has this been a massive transfer of wealth scheme that is operating to some extent out in the open?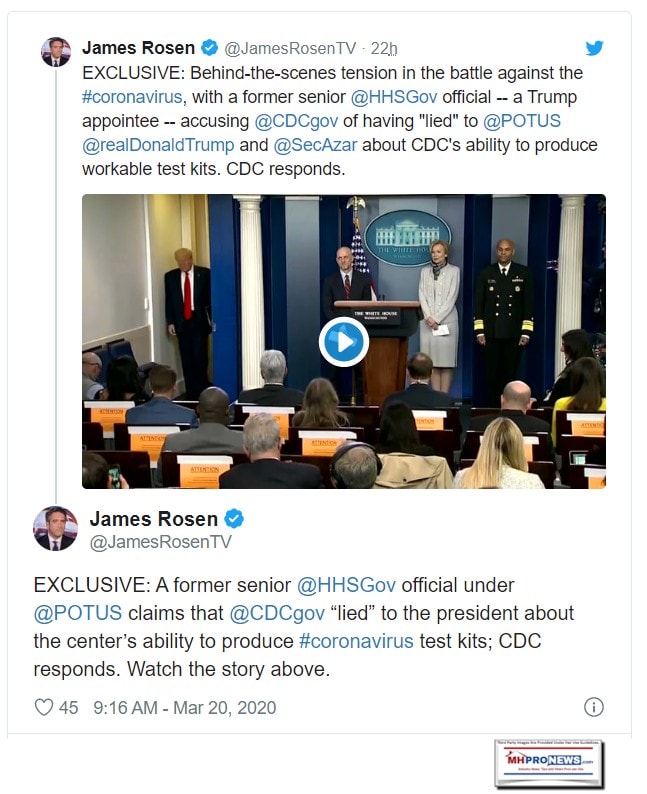 Some of our readers will be among those 500,000 Americans that were millionaires just a few weeks ago, but today, they are not. Yes, stuff happens. But was there elements of information and market manipulation at play, something that makes what those senators reportedly did pale in comparison?
Millions have lost their jobs that perhaps a month ago they thought was secure. Home sales are dampened. Wide sections of the economy and tens of millions are concentered or panicked. This isn't 2008. This is different, but there may be some similarities. For emphasis, was inside information used and misused to enrich a few at great cost to the many?
See the related reports to see why these questions already have substantive reasons for investigation at the appropriate time. Tens of millions of Americans have been harmed, and the people and investors have the right to know if this was a black swan event, or if some manipulated information in a fashion that made what occurred far worse than it current seems to be.
Related Reports:
COVID19 Cases Reported at Clayton Homes Plant, Keith Holdbrooks Namedrop – Claims, Backdrop and Analysis
"Crimson Contagion" Statement to Congress by Robert Kadlec, MD, Assistant Secretary For Preparedness and Response
Closures for Manufactured Housing, Others Announced, More Pending, plus Sunday Weekly Headline News Review 3.15 to 3.22.2020
Looming Wave of Loan Delinquencies Sparks MBA Warning, MHI Member Community Leader Sounds Off, plus Manufactured Housing Investing, Stock Updates
China Coverup Timeline – Axios, Southampton U – Delays Cost Countless Lives, U.S., World Trillion$; plus Manufactured Home Investing, Stock Updates
Marty Lavin, Modular Builders, and Manufactured Housing Institute – on COVID19 – Coronavirus Disaster Impacts and Plans
Weaponized Philanthropy, Castrated Associations and Manufactured Housing – Michael Bloomberg and Warren Buffett Connection
Marty Lavin, Modular Builders, and Manufactured Housing Institute – on COVID19 – Coronavirus Disaster Impacts and Plans
Closures for Manufactured Housing, Others Announced, More Pending, plus Sunday Weekly Headline News Review 3.15 to 3.22.2020
Manufactured Housing Industry Investments Connected Closing Equities Tickers
Some of these firms invest in manufactured housing, or are otherwise connected, but may do other forms of investing or business activities too.
NOTE: The chart below includes the Canadian stock, ECN, which purchased Triad Financial Services, a manufactured home industry lender
NOTE: Drew changed its name and trading symbol at the end of 2016 to Lippert (LCII).
Spring 2020…
Berkshire Hathaway is the parent company to Clayton Homes, 21st Mortgage, Vanderbilt Mortgage and other factory built housing industry suppliers.
· LCI Industries, Patrick, UFPI, and LP each are suppliers to the manufactured housing industry, among others.
· AMG, CG, and TAVFX have investments in manufactured housing related businesses. For insights from third-parties and clients about our publisher, click here.
Enjoy these 'blast from the past' comments.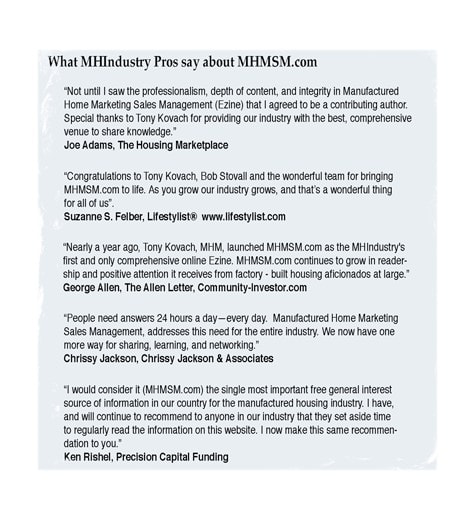 MHProNews. MHProNews – previously a.k.a. MHMSM.com – has now celebrated our tenth anniversary.
Learn more about our evolutionary journey as the industry's leading trade media, at the report linked below.
Celebrating 10 Years of Goal- and Solution-Oriented Manufactured Home Industry Innovation Information, and Inspiration for Industry Professionals
· For expert manufactured housing business development or other professional services, click here.
· To sign up in seconds for our industry leading emailed headline news updates, click here.
Disclosure. MHProNews holds no positions in the stocks in this report.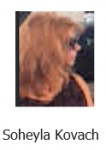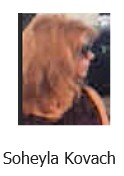 "We Provide, You Decide." © ## (News, analysis and commentary.)
(Image credits and information are as shown above, and when provided by third parties, are shared under fair use guidelines.)
Submitted by Soheyla Kovach, co-managing member of LifeStyle Factory Homes, LLC and co-founder for MHProNews.com, and MHLivingNews.com.

Connect with us on LinkedIn here and here.
2019 Year-End Totals Reveals Decline in New HUD Code Manufactured Home Production, Shipments vs. 2018