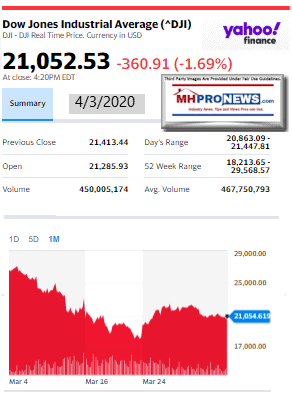 CBS News labeled the $20 trillion dollar class action lawsuit filed by Larry Klayman and the conservative Freedom Watch nonprofit in this fashion. "Researchers and public health experts have repeatedly shot down the conspiracy theory that the coronavirus was man-made, with studies showing it originated as an animal virus that eventually jumped to humans. Nonetheless, the claim has gained traction on the right, with conservative media figures seizing upon it to advocate for a more aggressive U.S. posture toward China."
Words matter and the word 'distinct' means 'different' or 'separate.' Despite the denials of those cited by left-of-center CBS, the numbers of voices in and out of government that are making similar allegations of wrongdoing by the Chinese communist regime are growing. Right or wrong, time should tell. But the fact that Congressional representatives are singing a tune to the U.S. Secretary of State in a formal letter on 4.2.2020 – which is found further below – could prove useful to Klayman and the Freedom Watch suit.
On a day when the markets lost ground again, but over $3.5 billion of the new Small Business Administration (SBA) backed Paycheck Protection Program (PPP) loans were issued on the first day they were made available, per President Donald J. Trump in his nightly coronavirus task force briefing. With that introduction, our focus this evening will be the congressional letter and the class action suit.
Every Business Evening – Headline Insights-at-a-Glance.
Every weekday night that the stock markets are open, we provide headlines from left-of-center CNN followed by right-of-center Fox Business. It is sometimes surprising how much We share closing tickers and other related data courtesy of Yahoo Finance, and more. 5 to 10 minutes reading this MHProNews market report every business night could save you 30 minutes to an hour of similar reading or fact-gathering elsewhere.
Perhaps more important, you will get insights about the industry from experts that care, but also dare to challenge the routine narrative that arguably keeps manufactured housing underperforming during an affordable housing crisis.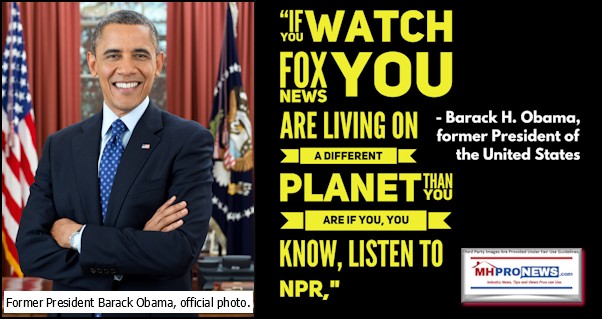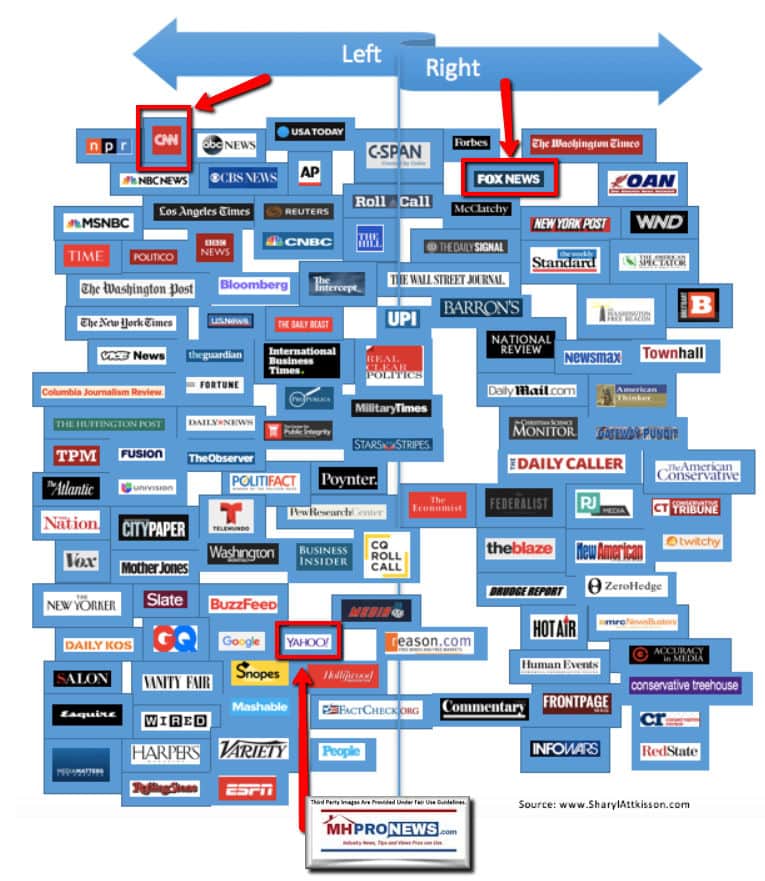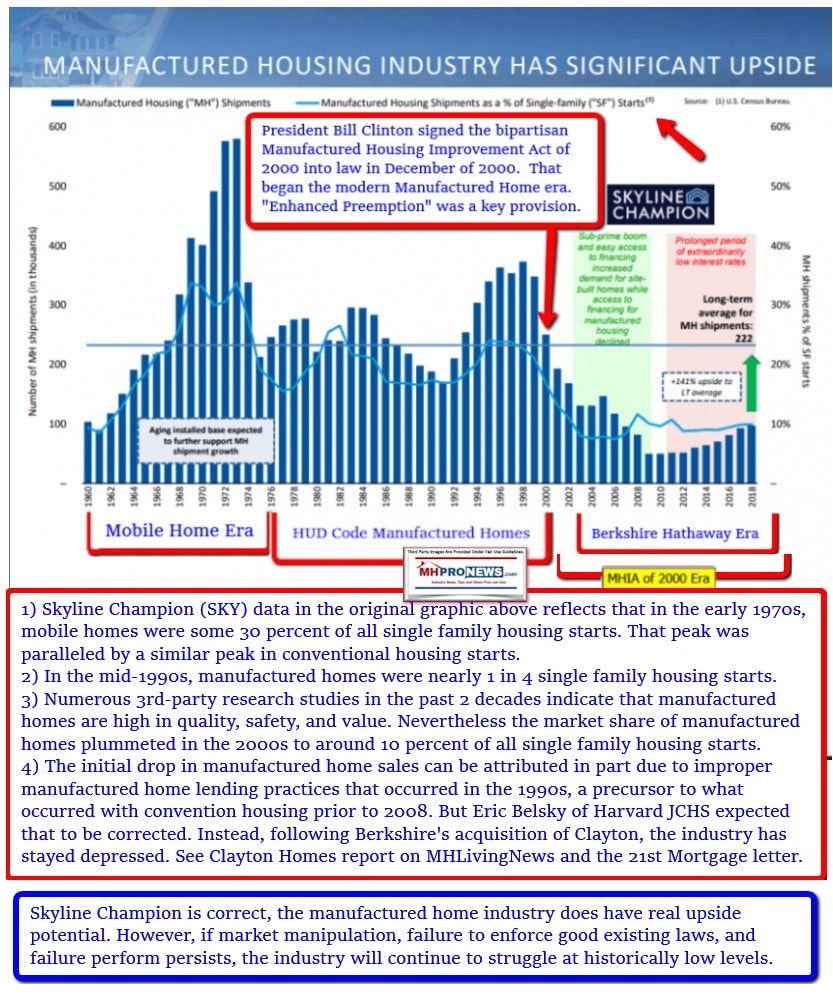 Headlines from left-of-center CNN Business
In need of equipment
3M says it will make more N95 masks for the US but needs to keep exporting them
LIVE UPDATES Oil spikes 32% on rising hopes for production cuts
Analysis: Trump's incredible 180 on OPEC, oil and free markets
The US economy lost 701,000 jobs in March
CNN's Brooke Baldwin tests positive for coronavirus
Analysis: Get ready for wartime levels of national debt and tough choices ahead
Opinion: Economists are skeptical of claims that the US economy will recover quickly
F1 teams are fast, highly skilled and available. Here's how they're fighting coronavirus
Millions of dads are stuck at home — which could be a game changer for working moms
Disney is releasing a live action version of "Mulan" in 2020.
Here's when Disney's delayed movies are coming to theaters
KIEV, UKRAINE – 2018/09/26: Detail of lined up Corona beer bottles seen on the store shelf. Corona extra Lager Beer is the flagship product of the Mexican company Grupo Modelo.
Corona beer stops production
Getty Images staff photographer John Moore photographs while wearing personal protective equipment (PPE) on March 30, 2020 in Mineola, New York. He was photographing undocumented immigrants in isolation at home for possible COVID-19. The nine immigrants who share the Long Island rental house self-quarantined after one became ill with fever, and the rest quickly followed. Most are largely recovered but never received tests for COVID-19. The coronavirus pandemic has been especially difficult for undocumented communities, who lack unemployment protections, health insurance and fear deportation if authorities know their whereabouts. Moore has been documenting the plight of undocumented immigrants for the past dozen years.
Photojournalists are risking their lives to capture the pandemic
GROCERIES
Shoppers browse items inside a Grocery Outlet Holding Corp. store in San Francisco, California, U.S., on Thursday, June 20, 2019. Grocery Outlet Holding rose in its trading debut after raising $378 million in an above-range initial public offering. The discount supermarket chain's shares, which rose as much as 43% Thursday, closed up 30% to $28.51, valuing the company at $2.44 billion.
How the 'TJMaxx of groceries' is succeeding right now
Egg prices are skyrocketing
How grocery stores restock shelves in a pandemic
The pandemic's newest shortage? Coconut water
The coronavirus outbreak will change the grocery industry forever
PAYING RENT
Ryan and Jenn Greene on their honeymoon in Paris. The two, who live and work in the Bay Area in California, have lost income as a result of shutdowns to prevent the spread of coronavirus.
These Americans say $1,200 isn't enough. But it's better than nothing
What to do if you're worried about paying bills
How to use credit cards the right way
Can't pay your mortgage? Here are your options
How to recession-proof your investments
Headlines from right-of-center Fox Business
Stocks tumble as coronavirus unleashes mountain of layoffsLABOR MARKET PURGE
MARKETS
Stocks tumble as coronavirus unleashes mountain of layoffs
S. equity markets fell for the day and week as the economy lost more jobs than expected.
Mnuchin reveals how much money small banks have already processed for small biz relief
When the coronavirus relief money will hit small biz, workers: Bank CEO
Some may not get relief check until Aug.
What to do if employer stops 401(k) match
5 steps entrepreneurs should take now
How Social Security recipients get stimulus
Can I get unemployment while furloughed?
How small businesses can get relief now
LATEST: State-by-state travel restrictions
FULL LIST: Businesses still open
Unemployment filing tips
Should I be wearing a mask?
Lenders allowed to charge more interest in small biz loan program
Coronavirus puts nursing homes in 'nearly impossible' position
PROTECT AT ALL COSTS
HEALTHCARE
Coronavirus puts nursing homes in 'nearly impossible' position
Kudlow calls economic hit 'painful,' lays out potential timeline for recovery
'TEMPORARY SUFFERING'
MARKETS
Kudlow calls economic hit 'painful,' lays out potential timeline for recovery
Cuomo to seize ventilators from private hospital stockpiles
NO HOLDING OUT
LIFESTYLE
Cuomo to seize ventilators from private hospital stockpiles
Coronavirus bill to 'cancel rent' gains support in hard-hit NYC
SCRAPING BY
MONEY
Coronavirus bill to 'cancel rent' gains support in hard-hit NYC
300 breweries making one new type of beer to help fight coronavirus
Burberry shifts toward gowns as coronavirus outbreak increases demand
One company that's booming during the pandemic has mystery security flaw
MIT professor: Six foot coronavirus social distancing zone doesn't work
Coronavirus stimulus expands unemployment benefits — how it works
Twitter attacks Elon Musk for questionable coronavirus donations
New supply of hand sanitizer may be coming from unexpected place
Crude prices surge as OPEC plans peace talks on price war
High-end manufacturer hires nearly 1,000 workers
Verizon CEO: Network during coronavirus surge is being 'put to the test,' holding up well
NRA sues NY for shutting down gun shops
The Knot to give $10M coronavirus financial aid for wedding vendor partners
Coronavirus field hospital being built in Central Park
Coronavirus pushes Amazon to delay Prime Day shopping event: Report
Coronavirus prompts California friends to feed workers fancy food
These industries are seeing biggest job losses as virus sweeps across US
How GM, Ford are transforming auto factories to pump out key medical tools
Coronavirus pushes ExxonMobil to donate 1M meals to Houston-area residents
March jobs report worse than expected as virus fuels rising unemployment rate
'Lean On Me' singer Bill Withers dead at 81
WATCH: Dr. Fauci reacts to being honored with his own bobblehead
Funeral homes in crisis as coronavirus deaths pile up, restrictions tighten
Top execs at popular coffee chain investigated over fraud charges
Coronavirus doesn't stop Tesla from record deliveries
Jazz guitarist Bucky Pizzarelli dies from coronavirus
Powerball changes jackpot amid coronavirus crisis
RNC chairwoman: Paycheck Protection Program signed by Trump gives small businesses real relief
Plasma therapy being tested as potential breakthrough virus treatment
WATCH: Verizon CEO reveals how network is holding up against virus-fueled surge
US and Europe turn to phone-tracking strategies to halt spread of coronavirus
Doctors taking blood from coronavirus survivors in bid to treat critically ill
Trump slams 3M over mask production, invokes Defense Production Act
Hobby Lobby closes after defying coronavirus-prompted orders
Google offers user location data to health officials tackling coronavirus
Coronavirus punishes Warren Buffett's equity holdings
Coronavirus is not impacting cruise bookings for 2021, analysts say
10 Market Indicator Closing Summaries – Yahoo Finance Closing Tickers on MHProNews…


Featured Focus – Where Business, Politics and Investing Can Meet
"There is no reason why the American taxpayer should, contrary to the establishment in Washington, D.C., have to pay for the tremendous harm caused by the Chinese government," Larry Klayman said in a statement. "The Chinese people are a good people, but their government is not and it must be made to pay dearly."
CBS noted that the lawsuit claims that this variation of the coronavirus was created by the Chinese government as a biological weapon and released by the Wuhan Institute of Virology, located in Wuhan, China, where the coronavirus outbreak originated. That claim matches some previous third-party reports published on MHProNews.
"Crimson Contagion" Statement to Congress by Robert Kadlec, MD, Assistant Secretary For Preparedness and Response
"Although it appears that the COVID-19 virus was released at an unplanned, unexpected time, it was prepared and stockpiled as a biological weapon to be used against China's perceived enemies, including by not limited to the people of the United States," the complaint states.
A former federal prosecutor, Klayman founded conservative legal group Judicial Watch and Freedom Watch. CBS noted that President Donald J. Trump has called COVID19 the "Chinese virus" and Republican lawmakers have referred to it as the "Wuhan virus."
"China tried to say at one point — maybe they stopped now — that it was caused by American soldiers," President Trump told reporters last month when asked why he calls the coronavirus the "Chinese virus." "That can't happen. It's not going to happen, not as long as I'm president. It comes from China." The president has since softened that, after speaking to China's Xi Jinping, who Wikipedia gives the titles "the general secretary of the Communist Party of China, President of the People's Republic of China, and chairman of the Central Military Commission."
From their media release on March 21, 2020, "Larry Klayman, the founder of both Judicial Watch and now Freedom Watch and a former federal prosecutor, announced the filing of a class action complaint in the U.S. District Court for the Northern District of Texas (20-cv-656) for damage caused by China with the release of the COVID-19 virus from a biological weapons facility in Wuhan China."
From the Klayman/Freedom Watch class action suit, which is found at this link here, are these pull quotes with references that adds to the timeline of events.
Josephine Ma, "Coronavirus: China's first confirmed Covid-19 case traced back to November 17," South China Morning Post, March 13, 2020.
Steven Mosher, "Don't buy China's story: The coronavirus may have leaked from a lab," New York Post, February 22, 2020.
"Dany Shoham, a former Israeli military intelligence officer who has studied Chinese biological warfare, said the institute is linked to Beijing's covert bio-weapons program.
"China has denied having any offensive biological weapons, but a State Department report last year revealed suspicions of covert biological warfare work.
"Asked whether the new coronavirus may have leaked, Mr. Shoham said: "In principle, outward virus infiltration might take place either as leakage or as an indoor unnoticed infection of a person that normally went out of the concerned facility. This could have been the case with the Wuhan Institute of Virology, but so far there isn't evidence or indication for such incident.
The above are per Bill Gertz, The Washington Times, January 26, 2020.
"The conventional, and mostly likely, view of the COVID-19 outbreak is that it originated in Wuhan, China, near the most sophisticated Chinese bioweapons lab and then proceeded into the world from there, leaving people to guess whether it originated in the lab and leaked, came from wild bats or snakes, or came from exotic meat market. Grady Means, "The coronavirus: Blueprint for bioterrorism," The Hill, March 9, 2020.
"There is no reason why the American taxpayer should, contrary to the of the establishment in Washington, D.C., have to pay for the tremendous harm caused by the Chinese government. The Chinese people are a good people, but their government is not and it must be made to pay dearly. The huge relief package now likely to pass in Congress will further bankrupt the nation and We the People must ourselves take legal matters into our own hands.
"The Chinese government and its officials are not immune from suit, as biological weapons are not just outlawed by international conventions, but are in effect a terrorist weapon, that are developed to destroy civilian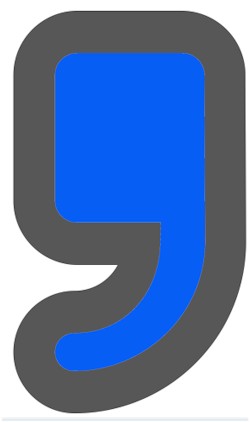 populations.
"I am assembling a team of lawyers to represent the huge numbers of Americans who have been harmed and will join this class action lawsuit. This will be a costly endeavor. To be considered as a class action plaintiff sign up today on www.freedomwatchusa.org." Klayman and his clients, which include those severely harmed by the release of the virus are seeking to do what our government will not: namely make Chinese government pay for the massive damage caused by the COVID19 outbreak.
"Dr. Birx Claims U.S. Was Slow to Respond to Coronavirus Outbreak Because China Withheld a 'Significant Amount of Data,'" said Yahoo two days ago. The left-of-center New York Times reminded readers that "Dr. Deborah Birx was appointed by President Barack Obama in 2014 to lead the government's fight against the global AIDS epidemic."
It remains to be seen what steps, if any, the federal government will take on this matter that sparked the suit by Klayman or the concerns raised by Dr. Birx. The argument can be made that while sabers like Klayman are being rattled, the U.S. and much of the world is tragically awaiting supplies from the very nation where the virus originated.
That said, it makes an apt segue for what House Republicans in the Oversight and Reform Committee issued yesterday. The copy of that letter is linked here. Some pull quotes and related to MHProNews and others in media are as follows.
In an April 2, 2020 statement was the following.

WASHINGTON, DC – Today, several Republican members of the House Committee on Oversight and Reform sent a letter to Secretary of State Mike Pompeo asking for information about how the United States is responding to China's dangerous and dishonest propaganda efforts amid the coronavirus crisis.
Excerpts from the letter:
"China, like many authoritarian regimes, tightly controls its internal information flow and media. Misinformation from China over the past several months has severely crippled global action to combat the global pandemic and undermined efforts by the State Department to work with other nations around the world to bring a swift end to this crisis."
"Chinese disinformation efforts have worsened the impact of the coronavirus pandemic and led to indescribable suffering around the world. It is essential the U.S. government works to combat this string of Chinese misinformation."
Background:
Since the discovery of the virus in December 2019, the Chinese government has taken extraordinary efforts to hide its origination and early spread. These include:
Alleged mass coordination between Chinese health officials and the Chinese government to conceal the spread of COVID-19
Alleged government-led propaganda campaigns to blame other countries for the spread of COVID-19
Reported efforts by the Communist Party of China to censor and silence whistleblowers and scientists
The expulsion of American journalists from the country
"Any of these actions taken alone would have hampered the ability for a coordinated global response," the letter reads. "Taken together, however, the course chosen by Chinese officials dating back to December 2019 has led to economies broken across the globe and billions of lives upended as a result."
Read the full text of the letter here.
What members are saying:

"Communist China lied about their data, destroyed evidence, and allowed the Wuhan virus to spread around the world. China arrested the very doctors who tried to warn the world about what was happening, and other whistleblowers have gone missing," said Rep. Paul Gosar (R-AZ). "China's deception and misinformation campaign cost the global community valuable time to mitigate the spread of the Wuhan virus, and they should be held accountable for unleashing this virus on the world."
"Thanks to Communist China's propaganda surrounding COVID-19, we are in the midst of a global pandemic," said Rep. Greg Steube (R-FL). "Their blatant disinformation campaign has wreaked havoc on our economy and millions of Americans. We must investigate them and hold those responsible accountable for their actions."
"The communist government of China has intensified the spread of the coronavirus through coverups and lies," said Rep. Michael Cloud (R-TX). "China's authoritarian regime is no friend of the United States, and we must combat its propaganda campaigns here at home and abroad."
"Our first priority in Congress is to deal with the COVID-19 pandemic. We also have an obligation to challenge China for their deceit and misinformation campaign," said Rep. Kelly Armstrong (R-ND). We must ensure the Chinese Communist Party is not using this global health crisis to their advantage now or in the future."
"For years people have speculated whether, in the long run, an open and democratic society like ours is truly better than a closed and authoritarian system like China's," said Rep. Ralph Norman (R-SC). "Today the answer is once again evident; that transparency and accountability saves lives. With 50,000 worldwide deaths and counting, the price of censorship is unconscionable."
"The Chinese Communist regime's attempt to mislead the world has greatly exacerbated the current pandemic," said Rep. Clay Higgins (R-LA). "America deserves to know the full extent of China's deception."
"As our country, and the world, responds to the ongoing COVID-19 pandemic, we must strive for cooperation and partnership between all nations in our fight against this virus," said Rep. Carol Miller (R-WV). "Disinformation and censorship are completely counterproductive to our goal of stopping the spread, treating all who are ill, rebuilding our economy, and returning to normalcy. In order to accomplish this, it is essential that we promote honesty and transparency while we work to address this global crisis."
"The Chinese Communist regime has made this problem exponentially worse by not being truthful about the contagiousness and dangerousness of COVID-19, instead engaging in a campaign of blame-shifting, misinformation, and propaganda," said Rep. Fred Keller (R-PA). "It is imperative we learn more about the depth of China's deceit to determine how best to hold them accountable for their part in exacerbating this pandemic."
"The biggest enemy we face besides the virus itself is the rampant spread of disinformation from the Chinese government. Their efforts to suppress facts and information has worsened the devastation of this pandemic,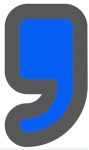 underreporting their total number of cases and deaths caused by COVID-19," said Rep. Comer (R-KY). "In addition, their government-led propaganda to blame other countries for the spread of the virus, expulsion of American journalists, and censorship of whistleblowers and scientists shows just how reckless their disinformation campaign is. We must hold those accountable who are playing a part perpetuating this terrible pandemic and fight to ensure facts come to light."
Sources across the country and in Canada are telling MHProNews of the impacts on the industry in their area. Some of those insights are found in the reports linked below.
A special report is planned in the days ahead, based upon several new insider news tips. Watch for it.
Related Reports:
Special COVID19 Economic Data, Report and Projections from Marcus & Millichap, plus Manufactured Home Stock, Investing Updates
Clayton Homes (CMH) Plant Ordered Closed, Clayton Homes Headquarters Hit by COVID19-Coronavirus Outbreak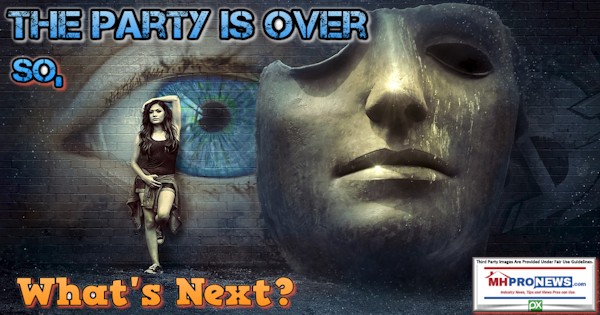 Clayton Update; Pro-Trump Independents vs Anti-Trump MH Communities Green Courte Partners CEO David Lentz? Plus, Manufactured Housing Headlines in Review 3.22 to 3.29.2029
Clayton Homes (CMH) Plant Ordered Closed, Clayton Homes Headquarters Hit by COVID19-Coronavirus Outbreak
"Hell is Coming" from COVID19, But Stocks Soar – Pershing Square's Bill Ackman Outed by CNBC, plus Manufactured Home Investing, Stock Updates
Official Modular Builders, Manufactured Housing and HUD Stances on Coronavirus Crisis, Controversies – and Silver Lining?
'Fundamentally Good Businesses Will Have Terrible Year,' Private Equity Moving for Bargains, plus Manufactured Housing Investing, Stock Updates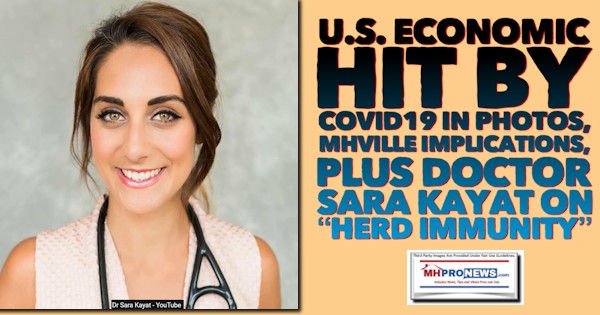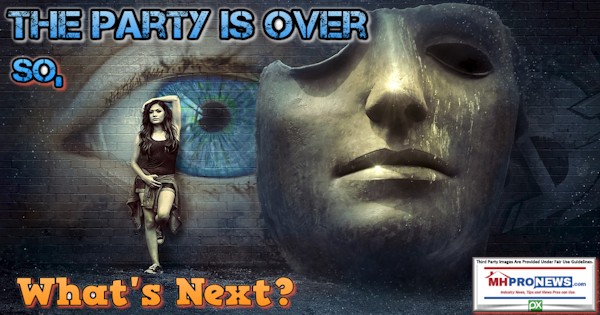 Manufactured Housing Industry Investments Connected Closing Equities Tickers
Some of these firms invest in manufactured housing, or are otherwise connected, but may do other forms of investing or business activities too.
Spring 2020…
Berkshire Hathaway is the parent company to Clayton Homes, 21st Mortgage, Vanderbilt Mortgage and other factory built housing industry suppliers.
· LCI Industries, Patrick, UFPI, and LP each are suppliers to the manufactured housing industry, among others.
· AMG, CG, and TAVFX have investments in manufactured housing related businesses. For insights from third-parties and clients about our publisher, click here.
Enjoy these 'blast from the past' comments.
MHProNews. MHProNews – previously a.k.a. MHMSM.com – has celebrated our tenth anniversary and is in year 11 of publishing.
Learn more about our evolutionary journey as the industry's leading trade media, at the report linked below.
Celebrating 10 Years of Goal- and Solution-Oriented Manufactured Home Industry Innovation Information, and Inspiration for Industry Professionals
· For expert manufactured housing business development or other professional services, click here.
· To sign up in seconds for our industry leading emailed headline news updates, click here.
Disclosure. MHProNews holds no positions in the stocks in this report.
2019 Year-End Totals Reveals Decline in New HUD Code Manufactured Home Production, Shipments vs. 2018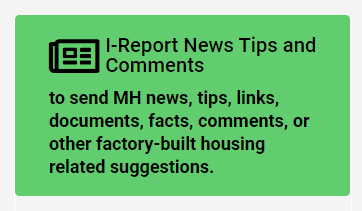 That's a wrap on this installment of "News Through the Lens of Manufactured Homes and Factory-Built Housing" © where "We Provide, You Decide." © (Affordable housing, manufactured homes, stock, investing, data, metrics, reports, fact-checks, analysis, and commentary. Third-party images or content are provided under fair use guidelines for media.) (See Related Reports, further below. Text/image boxes often are hot-linked to other reports that can be access by clicking on them.)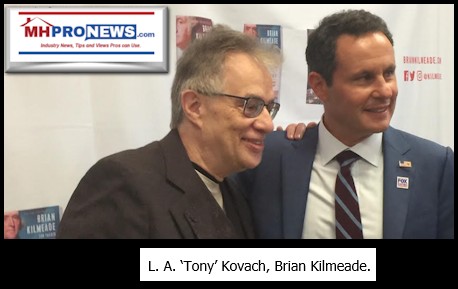 By L.A. "Tony" Kovach – for MHLivingNews.com.
Tony earned a journalism scholarship and earned numerous awards in history and in manufactured housing. For example, he earned the prestigious Lottinville Award in history from the University of Oklahoma, where he studied history and business management. He's a managing member and co-founder of LifeStyle Factory Homes, LLC, the parent company to MHProNews, and MHLivingNews.com. This article reflects the LLC's and/or the writer's position, and may or may not reflect the views of sponsors or supporters.
Connect on LinkedIn: http://www.linkedin.com/in/latonykovach