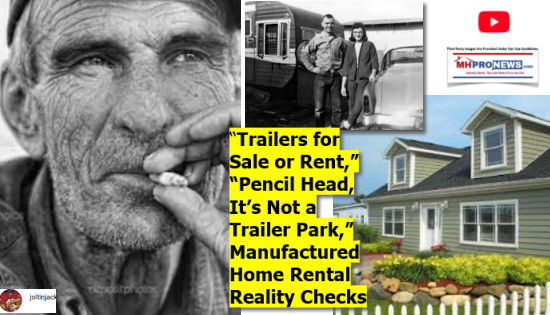 It's classic Sam Zell. "Pencil head," Zell would say to potential investors who didn't completely 'get it' about what is known today as Equity LifeStyle Properties (ELS), "it's not a trailer park."
It's not a trailer park. So true.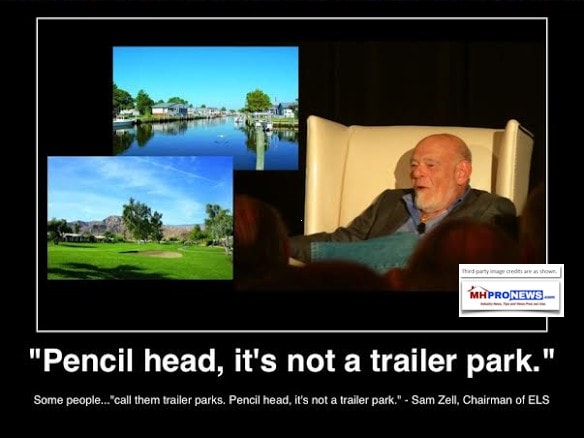 But the song by Roger Miller, "King of the Road," provides an interesting glimpse at a historic period in MHVille that ought to be reconsidered. In decades long passed, there once were "trailer parks."
Miller's song opens with these lyrics.
"Trailer for sale or rent, rooms to let, fifty cents.
No phone, no pool, no pets, I ain't got no cigarettes
Ah, but, two hours of pushin' broom
Buys an eight by twelve four-bit room
I'm a man of means by no means, king of the road…"
"King of the Road" was like a battle hymn of affordable housing populists in the mid-to-late 1960s.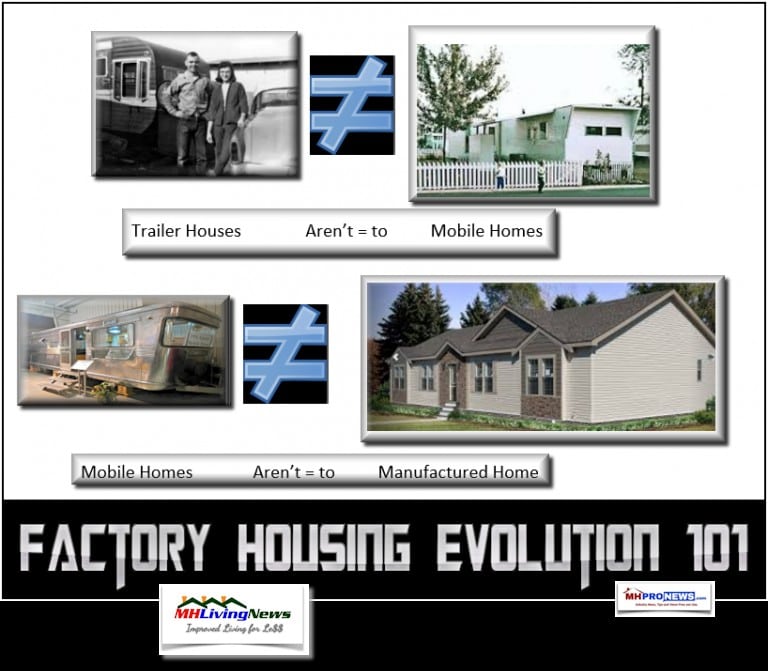 Unlike the video posted above, those true trailer houses and mobile homes of that era were newer and nicer then. It wasn't a scandal when Elvis Presley honeymooned in a mobile home.
He's known as the King of Rock and Roll. His property in Memphis, TN – called Graceland – has attracted millions of visitors. He loved gospel music, and was a pioneer in rock too. His movies are still considered entertainment classics.
As informed MH Industry professionals know, it wouldn't be until June 15, 1976 that the first manufactured homes were built. That anniversary of the dawn of the manufactured housing era comes again, this week.
For some, as "Trailer House Trauma" dramatized, the trailers of yesteryear were often seen as cool, and classy.
"Trailer House Trauma," Fresh Look at Manufactured Housing's Opportunities
But over the years, somehow that higher degree of acceptability of mobile homes and trailer houses changed.
Part of the solution of the industry's image issue today is to recapture its largely forgotten glory days.
To do so is both easy, and complex. For example, the industry must give every facet of pre-code mobile home owners – plus their early manufactured home evolutionary offspring – their well-deserved dignity and respect.
Affordable housing, then and now, ought to be celebrated.  Affordable housing can make even those 'of modest means,' "King of the Road."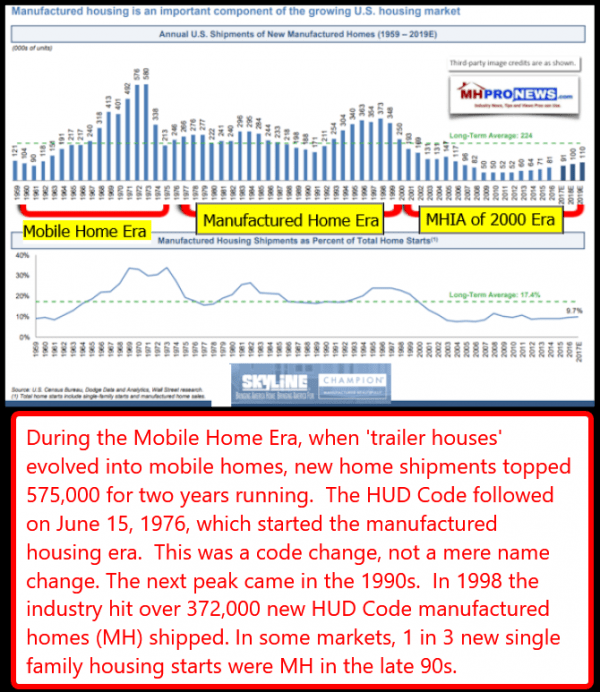 Rediscovering Mobile Home Parks, and Manufactured Home Communities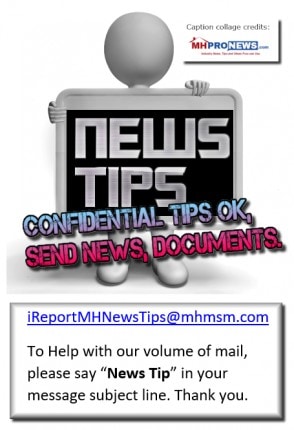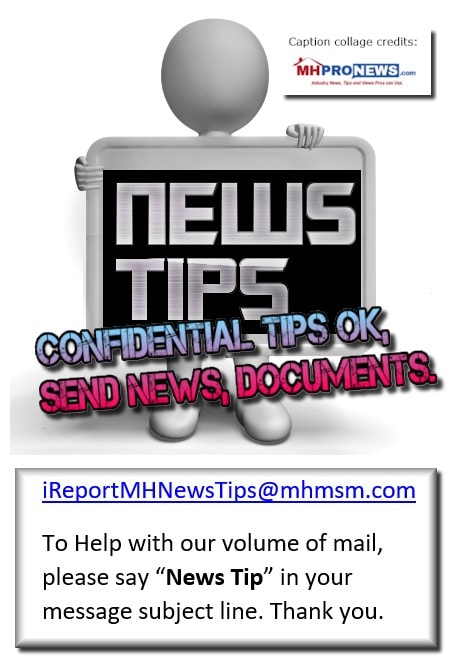 The mainstream media, researchers, investors, and politicos are discovering – or rediscovering – manufactured home (MH) communities (MHCs).
Part of the business model mix today is the notion of renting vs. selling HUD Code manufactured homes.
As the Glen Miller song lyrics reminds us, for decades there have been some who rented instead of sold units. Zell has suggested that rentals must be well managed, and kept marginal.
Arguably, renting homes was revived in part as a response to the flaws of Dodd-Frank, and how the CFPB under Richard Corday implemented the regulations regarding manufactured home financing.
The interview with Sam Landy, JD, from a couple of years ago, makes the point why seller financing was often dropped.  That's explained in a report with a video interview linked below from a large community owner's perspective.  Landy is also an attorney, which puts even more insight to the concerns that motivated their change to rentals. All of the linked reports can be read later for the added details, quotes, and color.
Financing is often at the heart of any deal involving a major purchase. Manufactured home sales follows that patten, with some two out of three new homes being sold involving lending. In an exclusive video interview for Inside MH , Sam Landy spoke with us about the upcoming Senate Banking Committee hearing, Dodd-Frank and the Preserving Access to Manufactured Housing Act (HR 650 and S 682).
Manufactured Home Producers, Selling and/or Renting HUD Code Manufactured Housing
To dozens of factories, it doesn't matter much if the manufactured home being shipped are going:
into a development where the home will be rented,
to a retailer who will sell the home,
or into one of hundreds of the estimated 45,000 land-lease communities from coast-to-coast where presently it will often be rented rather than sold.
Indeed, as yet another community operator told MHProNews recently, the ROI on rentals is strong.
UMH is one of several REITs or private portfolio operators who rent more manufactured housing units than they sell.
As Don Westphal said during a Manufactured Housing Institute (MHI) meeting, there are reasons to hope that renting homes may introduce a new wave of people to the manufactured housing industry. They may, he said, as a result buy later on.
While Westphal's point might make sense in theory, the total shipment data doesn't yet reflect that reality. Could it be made so?
Possibly.
In as much as a modest percentage convert from renting to buying, the potential exists.
Manufactured Housing's Multi-Family Housing Opportunity?
There are no throw away or filler articles published on MHProNews. Each post or report exists for specific reasons. As the publisher, we admit that in hindsight, there are articles that we frankly might blanch at today that were published x years ago. But at that time, based upon what we then knew, we then-and-now have aimed for relevant topics.
As a result, industry professionals have always rewarded us with their time, and read about double the pages per visit than the average mainstream news websites get, per third-party data.  While the data has changed (e.g.: more traffic now than then), the prior video plug below makes the point.
MH Opportunities Knock
That's said in part because there are significant opportunities to develop with manufactured housing, using more manufactured homes as rentals.
We've examined numerous issues, and scrutinized several themes over the years.  We're refining insights into critical topics in the last 2 years. Each refrain is important-to-vital for the future of the sustainable growth of MH independents.
In an upcoming video interview, we have a retailer on camera who sold numerous residential style manufactured homes to a developer.
That developer using manufactured homes is reportedly renting the units as fast as he can get them in and properly installed.
Rephrased, a manufactured home retailer sold upscale models to a developer, not entry level ones, to be used for rental housing. Those residents who rent those sharp homes will be able to bring their family and friends over, to show them off with pride.
That in turn may fuel more of Westphal's hope that rentals could lead to more sales.  It is one of several possible approaches, including the recent report on 'reaching for the sky' with high-rise manufactured home towers.
High-Rise Manufactured Home Stackable Towers, Compete with Modular/PreFabs, Density at Lower Cost
The multiple-story manufactured housing Daily Business News report above spotlighted how the industry could be going vertical in more ways than one. The better-known expression for going vertical in MHVille is linked below, and can be read later for more depth of understanding.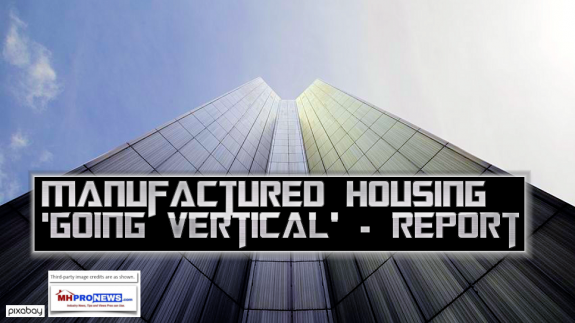 Multi-Family with Manufactured Homes
The points noted herein are many, and some are nuanced.
On the one hand, factory-home builders ought to be doing 500,000 to a million new HUD Code manufactured homes a year.  Yet this year, the current estimates are that MH will finish with around 100,000 (+/-) new home shipments.  Ouch.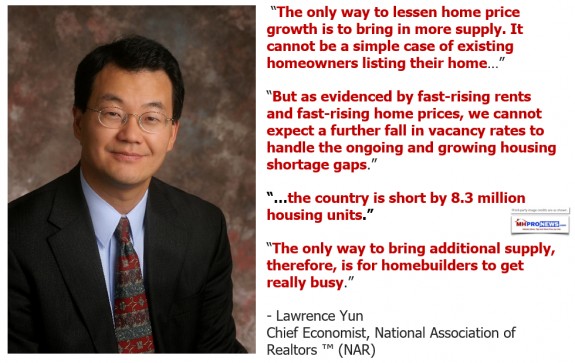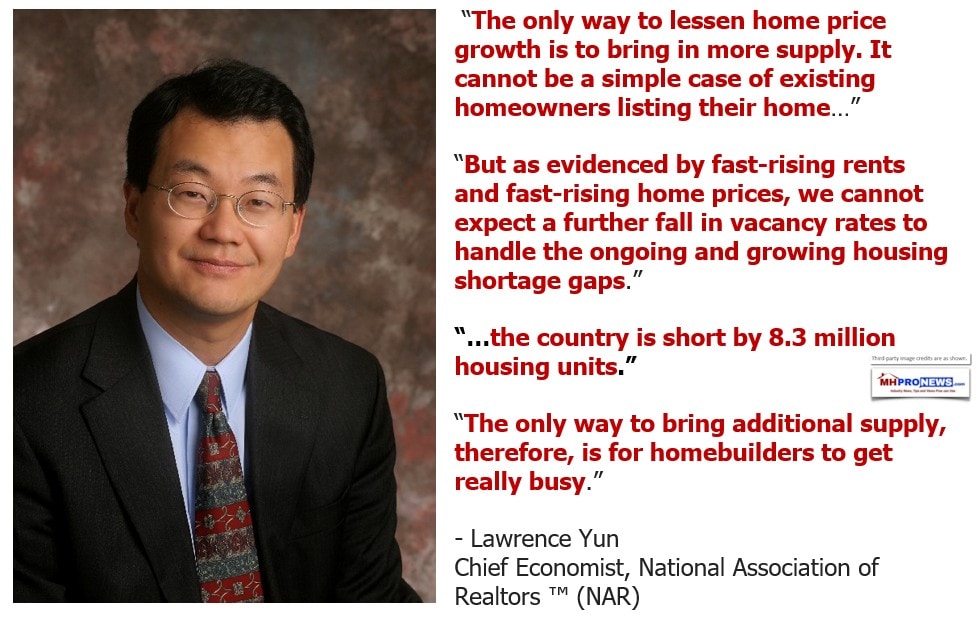 There's plenty of evidence – decades of proof of concept – that manufactured homes can be rented or sold. It's a matter of chutzpah, the 7Ts, and establishing systems that allow one to scale results.
For example, as new apartments are going up, the evidence reflects that they fill up fast.
Bob Sullivan in Credit, citing the Urban Institute stated in a Nov 2017 report that "Today, single-family rental homes and townhomes make up 35% of the country's 44 million rental units, compared to 31% in 2006." and "Almost all the housing demand in recent years has been filled by rental units," says Sara Strochak, a research assistant with the Urban Institute. She also states that single-family rentals have gone up 30% within the last three years."
Line those facts up with single-family manufactured homes, and the light-bulb for large, upside opportunities should be going off more often.
So, occasions for MHVille investing and earning more are actually more widespread than some in the business may realize.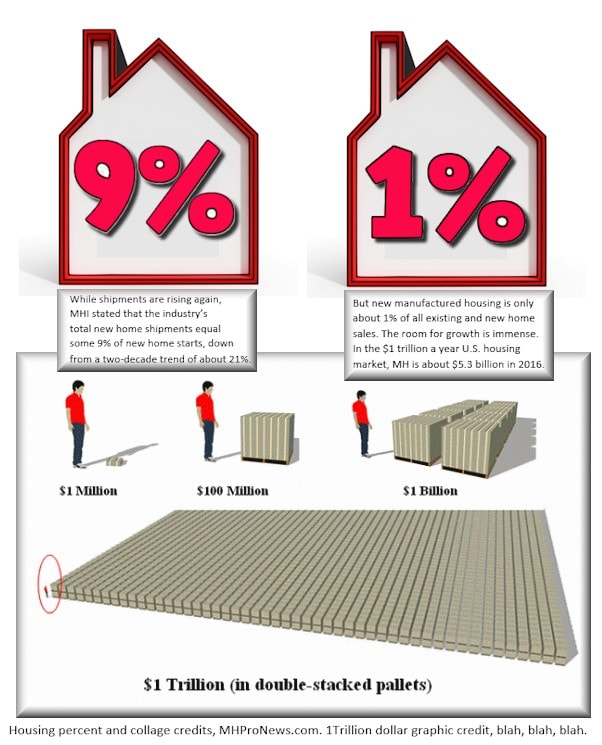 Why the Low Production Numbers?
So why aren't more new manufactured homes being shipped?
The reasons are many. But about a decade ago, capital constriction – artificially, by failing to follow federal law, and other forces – caused hundreds of retailers and numerous factories to fail or sell out for less. Related resources linked below will have more details.
Smoking Gun 3 – Warren Buffett, Kevin Clayton, Clayton Homes, 21st Mortgage Corp Tim Williams – Manufactured Home Lending, Sales Grab?
But some of what's gone wrong is perception.

We beat the drums on terminology in part because of two words. "Trailer trash." How many people do you know that want to be known as "trailer trash?"
Millennials Need Affordable Housing, but "Trailer Park Boys" stigma slows Manufactured Home Acceptance
For example, we made numerous strategic efforts, sadly without any assistance from the folks in Arlington, to recast the discussion on the T-word.

When is it appropriate to use the word "trailer?"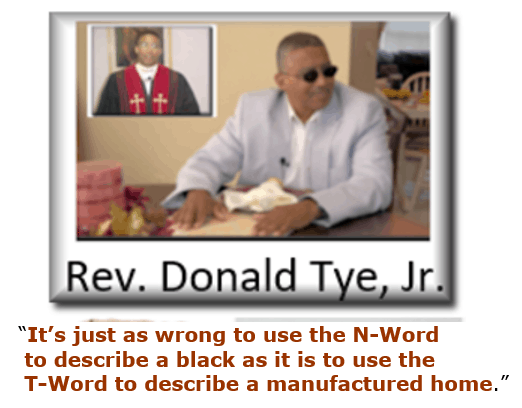 When should the "T-word" be seen like the N-Word?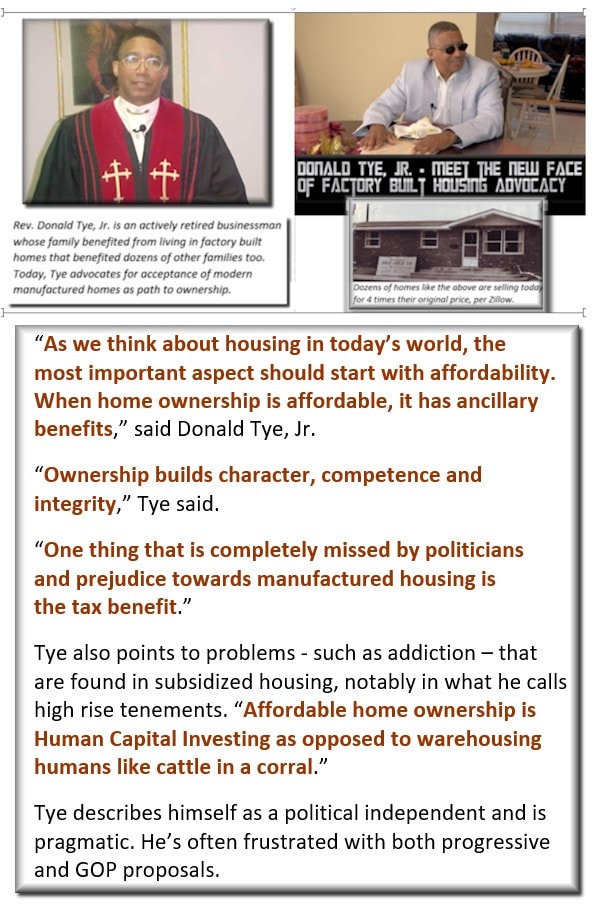 The industry's members and investors have several options to improve results. All of it should come down to a two words.
"Compelling Education."
Retailers, Communities, Developers, Financial Services, Producers and others must invest in education of their team, and the public. Those various forms of education must take place simultaneously.
That education must include a component that recognizes the dignity of our contemporary home buyers and residents.
That education must happen based upon facts, not hype.
The industry's so-called leadership has arguably failed to make that case. It's a reason why there are several alternative regional and national groups beginning to form to challenge MHI in the post-production advocacy.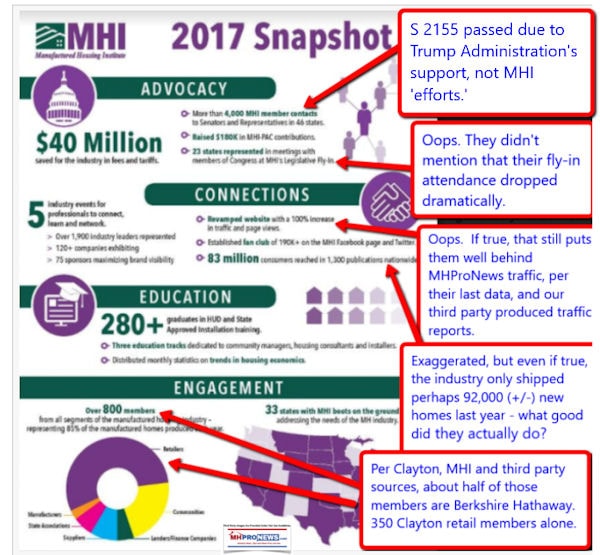 Sam Landy was and is correct when he said that each company is responsible for its own marketing. Similarly, each operation is responsible for its own sales training program.
What is being "taught" by MHEI may have some value, but it clearly isn't moving the industry's needle, when making some common-sense comparisons, and reality checks.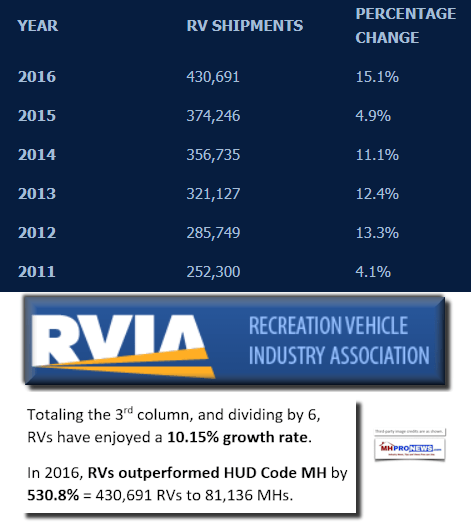 Despite the evidence that MHI had a member company – ours, on the consulting side of our operation – that succeeded time and again at attracting the site-built buyer – sources say that MHI first attempted to sideline us, then tried to derail us.  It's an outrageous conflict of interest, but per sources, not the first or the last.  But the question should be asked, why would they not spotlight that proof of concept?  Doesn't MHI's leadership want more growth?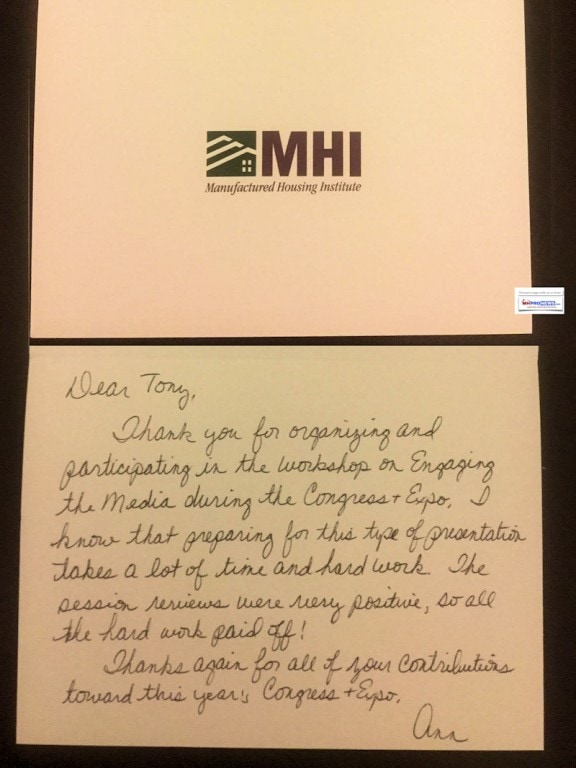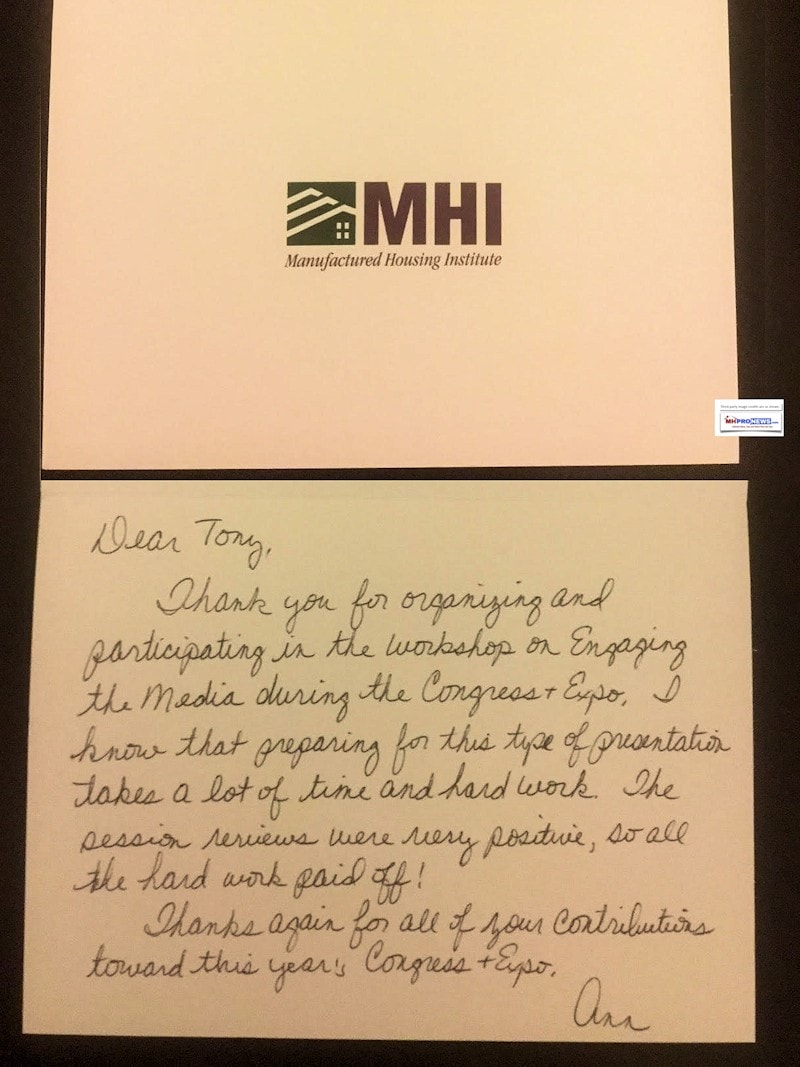 Why did they spin and attempt to bury such behavior? Let's see if they publicly answer that question, shall we?
Greener, Stylish Manufactured Homes – Hidden Facts in the Washington Post Manufactured Housing Narrative
The allegations herein, and those made by Marty Lavin, MHARR, and other voices in HUDVille are serious ones.
The facts reveal that manufactured housing could be doing far better.
'Tip of Iceberg' – Rick Rand; Marty Lavin, Communities have 'No Confidence' in Manufactured Housing Institute, New National Trade Group Announced
The most recent backstab at MHI member companies may be what some are calling the "new class of homes" scam. Producers, including MHI members, are disturbed by what Fannie Mae is doing, apparently with MHI assistance.
Fannie Mae Touts MH Advantage Program, But Manufactured Housing Association Slams Plan as "Illegitimate," "Bait and Switch"
Congressional, Federal, State Investigations
This publication asked before that the minutes of the MHI GSE closed door meeting be revealed. We think it's time for even more federal investigators to occur, plus state AGs to get involved. The link below mentions some federal investigations that are already underway.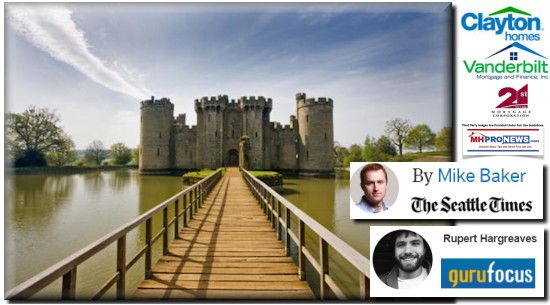 The arguable failures at the Arlington-based national trade group are numerous.
Nevertheless, they continue to get the support by Berkshire Hathaway brands consistently. That fact belies any theories of mere arrogance, incompetence, collective low level of experience in MHVille, etc.
Put differently, Berkshire Hathaway won't reward non-performance. Clayton closed roughly 100 of their own retail centers since 2011. Isn't it reasonable to believe that the Berkshire brands in MHVille like what MHI is, and isn't doing, and getting done?
Why would Jennison get his contracted extended at all? Several current and former MHI VPs have had less than favorable comments about Jennison's abilities.  That's simply a fact, repeatedly told to MHProNews.  So given the questions about the man, from his own office, why was he renewed? Or more to the point, why did he get a bonuses or a raise, per their IRS form 990?
Busted! "Failure Bonus" Paid-Richard "Dick" Jennison, CEO Manufactured Housing Institute-per MHI Document$
More than one attorney the Daily Business News has spoken with see potential grounds for civil actions and/or anti-trust case potential. Other legal claims may be possible, such as allegations of deceptive trade practices charges, interfering in contractual relationships, conflicts of interest, RICO, and other instances that could result in federal and/or state bureaucratic action.
Lawsuits for Triple Damages – Anti-Trust, Anti-Monopoly Law, Manufactured Housing, and You
It must be noted that those attorneys include those who are exploring class action or other claims on a contingency basis. Contingency cases mean that law firm must have a high degree of confidence in their potential case.
Will Berkshire Hathaway brands and MHI have a defense to mount? Of course. That's what courtrooms, and the legal system are for, to give a civil battlefield for legally contentious concerns.
For over a year MHI and the Berkshire Hathaway brands in MHVille have declined numerous opportunities offered by MHProNews to respond in writing to the concerns raised, or to debate them publicly via video.  They fact that they won't engage speaks volumes, doesn't it?
The fact that Rick Robinson would not answer trade media questions in Deadwood, SD speaks volumes.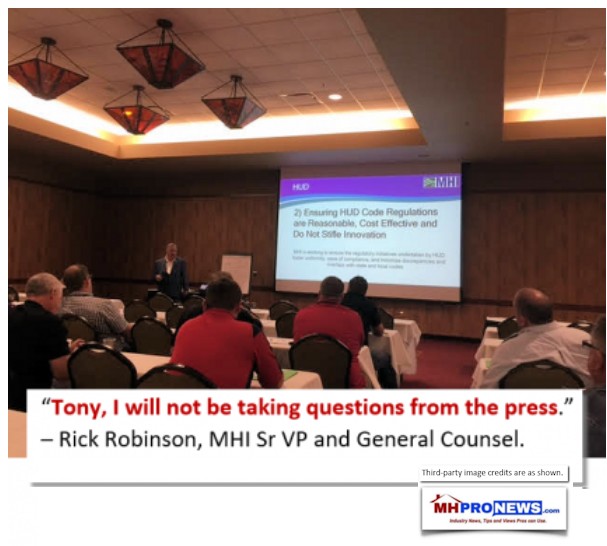 Ditto when Dick Jennison ducked out on a presentation scheduled weeks in advance.  He did so after we published a list of questions attendees should ask him during the Q&A.  That too should shout "what's going on?" Even pro-MHI state association executives told MHProNews how suspicious that behavior by Jennison.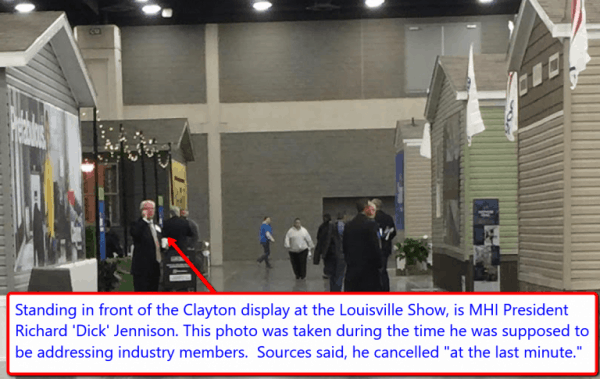 The Top Twelve Questions for Manufactured Housing Institute (MHI) CEO, Richard "Dick" Jennison
Manufactured housing has come of age.
Today we'll keep it shorter than normal, because we want you to be able to focus on the infographic and data provided below. We could sum this up like this. There is a lot of misinformation about modern manufactured homes, starting with terminology. From there, one can move on to issues of quality, durability, appreciation, and more.
Manufactured homes are the solution to the affordable housing crisis that's hiding in plain sight, as MHLivingNews spotlighted years ago. That slogan we floated is becoming a more common refrain in the mainstream media.
"…lower rates of crime than you would expect, because they had pride of ownership …" – William P. McCarty , PhD – University of Illinois at Chicago, Department of Criminology, Law and Justice "What may be surprising to real estate licensees is the level of energy efficiency available …"
But until the debatable chokehold of Arlington, Knoxville, and Omaha are fully exposed and lawfully dealt with, consolidation rather robust growth may sadly continue.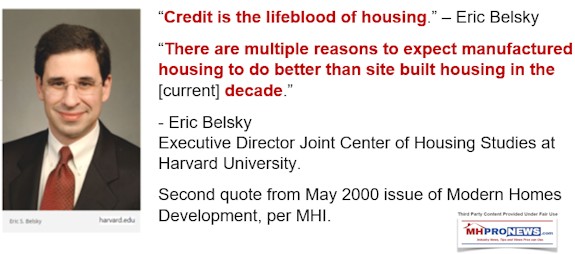 See Smoking Gun 3.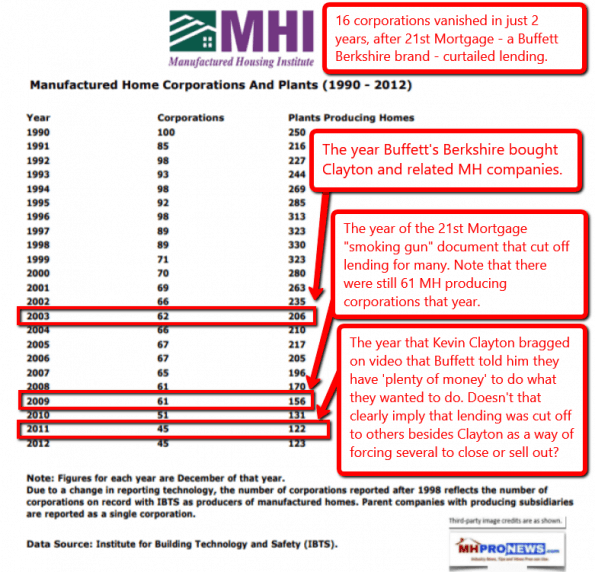 That seems to be the unstated purpose of MHI.  That's why we've editorially dubbed MHI the 'Monopolistic Housing Institute.'
The foot must be taken off regulatory and capital brake peddles.
The Trump Administration has repeatedly shown that they're doing its part. We pray daily that the administration won't mistakenly allow some Berkshire Hathaway lackey to be named as the next administrator at the Office of Manufactured Housing Programs. The next administrator must be sensitive to the interests of independent producers, who are fighting against giants.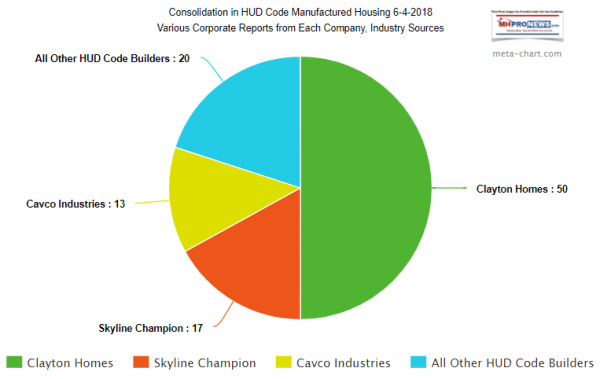 The affordable housing crisis is costly to tax payers. The regulations have for years been harmful to competing investors, and independent businesses, who create jobs in MHVille that make the American Dream possible for more good people.
The industry hasn't sold trailers or mobile homes for more than 4 decades.
We need more industry voices willing to support the common-sense cause of fully enforcing specific, existing laws.
The robust implementing of the Duty to Serve manufactured housing by the Enterprises.
To do the necessary tweaks to FHA and other federally insured loans to break the Berkshire Hathaway finance grip, and
to fully enforce the Manufactured Housing Improvement Act of 2000, including enhanced preemption.
Doing so will fully harness the power of manufactured housing to serve millions of Americans, with little or no tax payer subsidies. It's a series of mutual victories, once the choke holds noted are removed.
YIMBY vs. NIMBY, Obama Admin Concept Could Unlock $1.95 Trillion Annually, HUD & MH Impact
The full implementation of the 3 points above could unlock some $2 trillion dollars in additional Gross Domestic Product (GDP), per third party research.
The case for contemporary manufactured housing advancement as the solution for millions of Americans is made above.  At the heart of the American Dream is the saying, "a man's home is his castle."
From the days of the 1960's ballad "King of the Road," to today, the evolutionary solution is the same. Factory-built housing makes sense.
It is up to forward looking professionals to navigate the issues noted, to move manufactured homes up to meet the potential that Operation Breakthrough, Harvard's Eric Belsky and a GSE – among others – said manufactured housing could achieve.
That's why the billionaires want as much of the industry as they can get their hands on. ## (Coaching tips, marketing, sales, and management news.)
(Third party images, and content are provided under fair use guidelines.)
Related Reports:
Two Great Laws Already on the Books NOW,  Can Unlock Billion$ Annually for Manufactured Housing Industry Businesse$, Investor$
By L.A. "Tony" Kovach – Masthead commentary, for MHProNews.com.
Tony is the multiple award-winning managing member of LifeStyle Factory Homes, LLC, the parent company to MHProNews, and MHLivingNews.com.
Office 863-213-4090 |Connect on LinkedIn:
http://www.linkedin.com/in/latonykovach
Click here to sign up in 5 seconds for the manufactured home industry's leading – and still growing – emailed headline news updates.