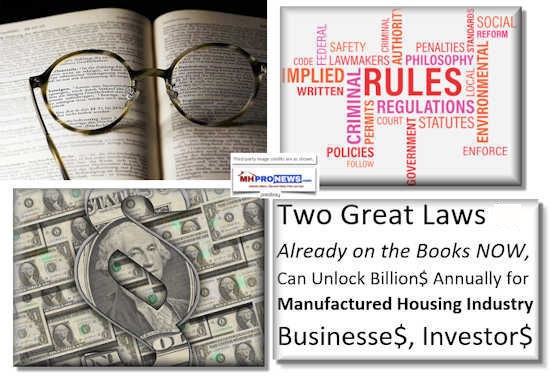 Stating the Obvious for Clarity. Manufactured housing professionals are busy doing what they do, day-by-day.
People go to work, invest in, or own a business in order to earn a good living.
With the affordable housing crisis, the manufactured home (MH) industry ought to be doing far better than it is. Almost everyone in the industry agrees on that point.  The housing crisis is a fact that Skyline-Champion – or others in the industry – point to in their investor presentations.
Skyline Corp, Champion Homebuilders Conference Call Presentation Facts, Figures, Forward-Looking Statements, Planned Merger Detail$
There are two great laws – not fair, or decent, but great laws – that are already on the books that properly used and implemented could propel manufactured housing to the top of the nation's choices for affordable housing.
Fully implementing those two federal laws would be good for:
Federal, state, and local governments that are spending tens of billions annually on affordable housing measures that are unable to keep pace with the growing needs in the U.S.
Good for investors, and current manufactured housing business owners, who could profit far more than they currently do, by providing the needed housing in the markets that they serve.
Good for realtors, developers, and could prove useful for many small builders.
Most of the risk would be born by investors, because once understood, they will grasp the 'no brainer' nature of the opportunity.
To rephrase, the private sector could profitably solve the housing crisis, so long as the public sector – notably, the federal government – implements these two laws.
Those Two Laws Are?
The Manufactured Housing Improvement Act of 2000 (MHIA 2000) and the Duty to Serve (DTS) Manufactured Housing mandated by the Housing and Economic Recovery Act of 2008 (HERA).
What is keeping these laws from being properly understood and widely implemented?
Simply put, forces inside and outside of manufactured housing.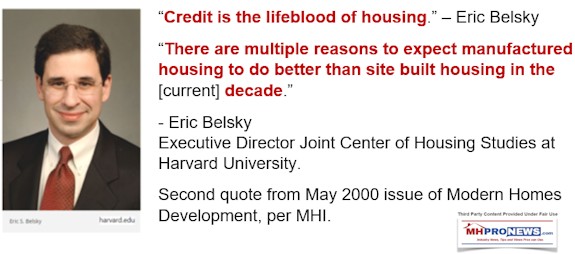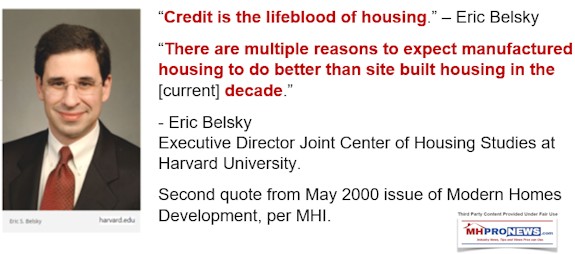 The external issues are exacerbated by the fact that the industry's post-production sector lacks a national association that is actively working for the interests of independent producers, retailers, and communities.
Appealing Manufactured Housing Institute (MHI) Marketing, Finance Booklet Reviewed
The national 'umbrella' association – which is the de facto post-production association, is the Manufactured Housing Institute (MHI).
Former President Barack Obama recently said something relevant to the nation. But it was particularly and profoundly insightful to manufactured housing professionals. According to the Hill, " Former President Obama said in an interview that Fox News viewers and NPR listeners are living on different planets in terms of what news they consume.
A recent and detailed example of how they are failing the industry at large – be that failure by accident, arrogance, or design – is linked above.
There are a few things that the HUD could be doing to promote the solution they are legally charged with regulating. They have failed to do so under the now terminated leadership of Pam Danner, J.D., who was the HUD's manufactured housing program office administrator.
The true nature of how manufactured homes evolved from trailers houses in the 1930s to 1950s, to mobile homes in the 1950s to the early 1970s, to modern manufactured housing starting on June 15, 1976 is widely misunderstood within the federal government, as well as by state and local governments.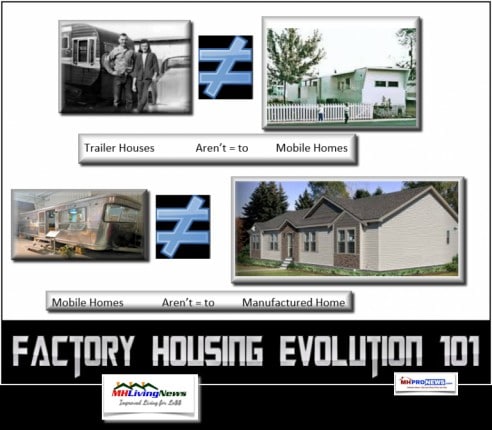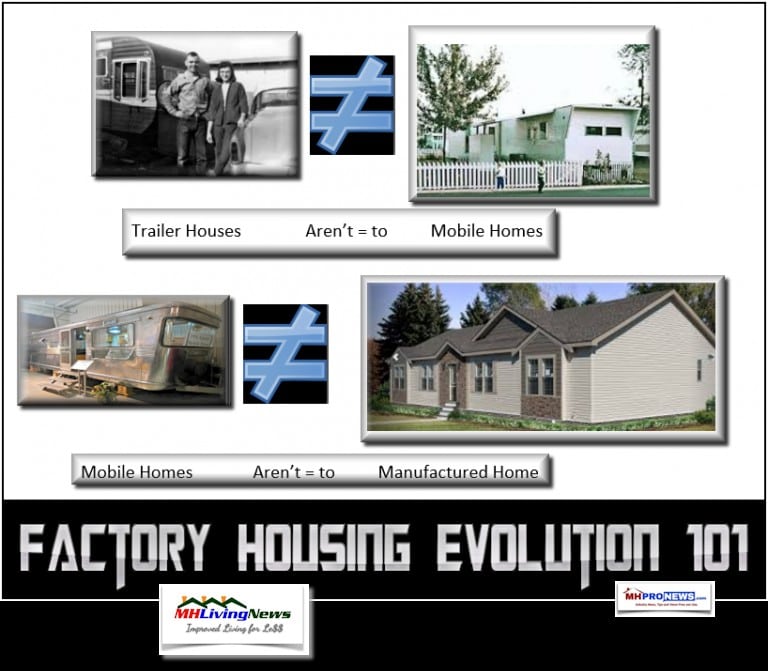 The MHIA 2000 features the so-called "enhanced preemption" which has never been properly implemented. If that one law was being enforced by HUD, it could be a revolution for cities and towns across the country. While the video that follows focuses on 'upper end' manufactured homes, the principle – and law – applies to entry level manufactured housing too.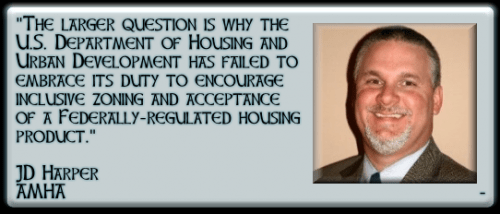 The Duty To Serve (DTS) has been throttled by industry politics. See the Tim Williams/21st report linked, further below.
In additional to those two laws, FHA lending – part of HUD's jurisdiction – is not being fully used. As reported last year, there are only two lenders under FHA's current "10/10" rule that could be making home only (chattel) manufactured home loans.  Those two lenders are both owned by Berkshire Hathaway, Vanderbilt Mortgage and 21st Sources within 21st told MHProNews last year they suspended offering Title 1 loans. FHA needs to revisit that rule, and make Title 1 lending more broadly available to others who will put that law to work for consumers.
Finally, other kinds of lending that now exist are not properly understood. The GAO report, linked above, demonstrates that even with higher interest rate chattel loans, manufactured homes are still far more affordable than conventional housing or rentals.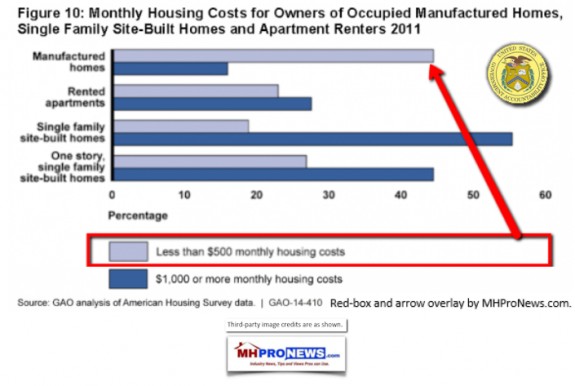 The Trump Administration has said that it will be in the business of keeping promises and enforcing the law. They've demonstrated a consistent trend of attempting to do exactly that in their first year in office.
With the just announced top-to-bottom review of HUD's manufactured housing program, the timing is perfect for the industry to spotlight how the Berkshire Hathaway dominated Manufactured Housing Institute (MHI) has routinely failed the industry.  The timing is perfect to underscore how MHI's failures to properly engage explains in part how the HUD Code manufactured housing program is disappointing in its mission under the MHIA 2000.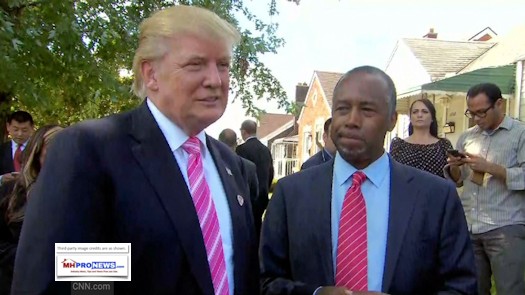 The reports linked from this Daily Business News post will outline how those failures have occurred.
A little math explains precisely why manufactured housing has been allowed to flounder.
In a trillion-dollar a year housing industry, Harvard University's Eric Belksy and others noted some years ago that manufactured housing was poised to surge to the fore-front of housing. When Belsky wrote those words, he knew about the lending problems that already existed at that time.
Simply put, by throttling lending and allowing heavy regulatory burdens to remain in place, Warren Buffett's Berkshire Hathaway owned companies quickly became the number one producers and retailers of manufactured housing.
Kevin Clayton in the video interview shown explains in his own words how Buffett hated both foreign and domestic competition.  He repeatedly references "the Moat," and Clayton candidly says that Buffett preaches "the Moat" to his company CEOs.
Kevin Clayton Interview-Warren Buffett's Berkshire Hathaway, Clayton Homes CEO
It's the truth hiding in plain sight.
Buffett supported big government candidates, such as Barack Obama and Hillary Clinton, who in turn supported regulations that – combined with his own choking off of lending to third parties – killed off over time, or forced to sell out for less – thousands of independent communities, retailers and independent home producers.
HUD's new leadership must be made aware of this pattern.
While this may appear to be political, it is rather a question of crony capitalism at the highest levels.
It is worthy of congressional oversight, which some Democrats have called for too.
Maxine Waters Statement, Preserving Access Manufactured Housing Act 2017, Warren Buffett, Clayton Homes
President Trump has personally signaled in broad terms his willingness to use anti-trust (anti-monopoly laws). This is a bi-partisan issue.
President Raises the M-Word, "Monopoly," Plus Manufactured Housing Industry Market Update$
The time to free manufactured housing to fully and properly use those two good laws, and implement others on the books such as FHA, could be a new economic boom for millions of Americans.
Implementing those 2 good laws can save taxpayers billions, while earning private enterprise billions.
MHProNews estimates that at current HUD Code manufactured home prices, building the 8 million needed affordable housing units is worth about $500 billion dollars at retail. After taxes and expenses, that's billions of dollars to the bottom lines of business owners and investors.
That's why award-winning Alan Amy said the industry's billionaires are gobbling up manufactured housing.
It's the truth hiding in plain sight.
By shadow boxing – appearing to advocate, when they are in fact failing to be effective for any but a few big players – the Manufactured Housing Institute (MHI) is apparently guilty of being a tool of Berkshire Hathaway and what Maxine Waters and others have called their "near monopoly."
GSE's Duty to Serve MH Rigged, Benefits 21st, VMF, Clayton, Buffett's Berkshire, Harming Consumers & Independents, per MH CEO, Calls for Congressional Investigation
Many believe there is nothing 'near' about the monopolistic power of Berkshire Hathaway.
It exists. That's not a slam on the thousands of good people working for those companies. Many of those Clayton, 21st Vanderbilt staffers are among our thousands of readers.
But the monopolistic pattern ought to be a potential indictment on those who've misused their influence and power to the harm of thousands of businesses, millions of consumers, and taxpayers.
The time is now to act to enforce those two good laws.
The time has come clean up the mess that crony capitalism working with MHI and the heavy hand of government has produced.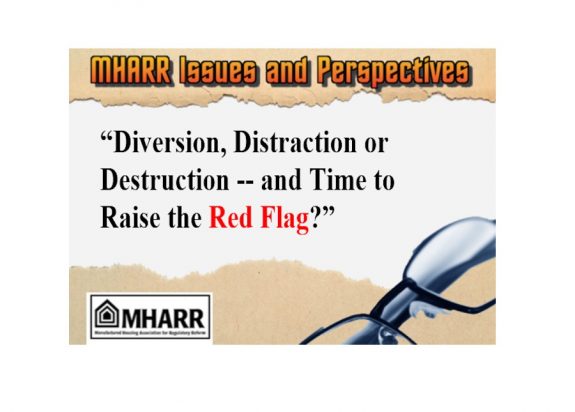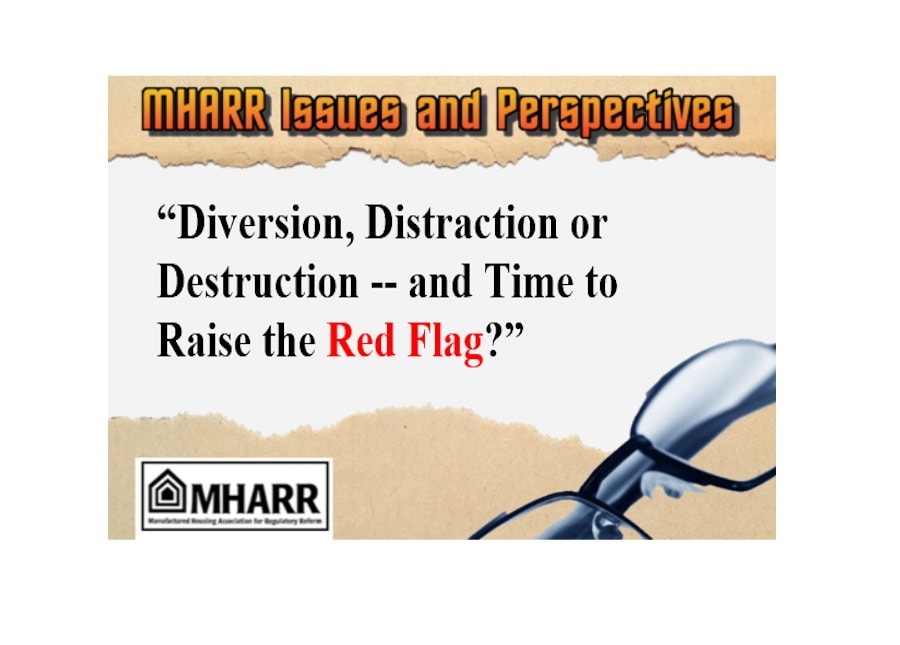 What say you? "We Provide, You Decide." © © ## (News, fisking, analysis, commentary, links to documents, allegations, comments from members, etc.)
Note 1: Thousands do it. For those industry pros, investors, and MH advocates who want to sign up to our industry leading headline news/updates – typically sent twice weekly – please click here to sign up in just seconds.
(Image credits are as shown above, and when provided by third parties, are shared under fair use guidelines.)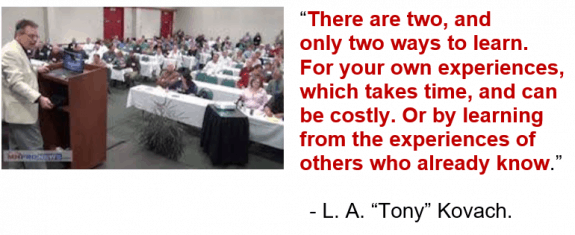 Kovach is the award-winning managing-member of LifeStyle Factory Homes, LLC,
parent to MHProNews, and MHLivingNews.com.
Both are #1 in their categories.
Kovach is one of the most endorsed and recommended MH industry professionals in all of manufactured housing.