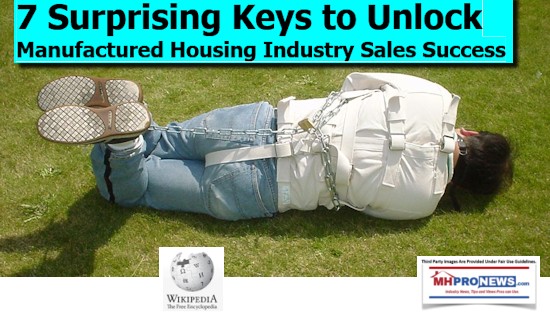 "Scientia potentia est," is Latin that is commonly translated as Knowledge is Power, but it is more accurately translated into English as Knowledge is Potential Power.
All Knowledge comes from one of two sources, your own experiences, or insights learned from the experiences of others. There are no exceptions.
Even those who with millions of others believe in infused Knowledge from a Supreme Being – God – they must also admit that God is the Ultimate Other.  So all knowledge comes from your own experiences, and/or from the experiences of others.
Experiential knowledge requires several things, including trials – as in trial and error – time, talent, some degree of treasure, temperance, and an openness to the truth. Those are the 7 Ts.
Those who are closed minded for any reason can not advance until their mind is unlocked.
The close-minded can include those who hold to a false belief that they think they know something, which may be partially or completely untrue.
Proof?
Surveys and statistics alike prove that manufactured housing is widely misunderstood. So, the obvious solution to misunderstanding is education.
Knowledge must first be acquired by someone – and then by applying the 7 tools of Time, Talent, Treasure, Trials, Trust, Temperance, and Truth – that knowledge must be repeatedly shared with others.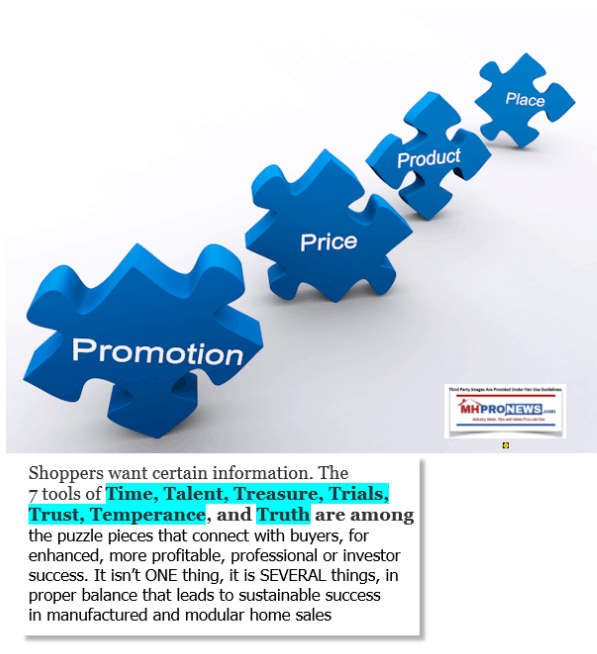 That in a nutshell is the 7 keys to professional, location, company or industry success.
Let's elaborate.
An internal and external education campaign at the location level (vs. national) are fundamental essentials for sustainable professional success. That's true in any profession, but perhaps particularly so for manufactured housing. Why? Precisely because manufactured housing is misunderstood.
Misunderstanding is an opportunity in disguise. Its an opportunity in disguise for professionals and investors that most Americans misunderstand manufactured housing.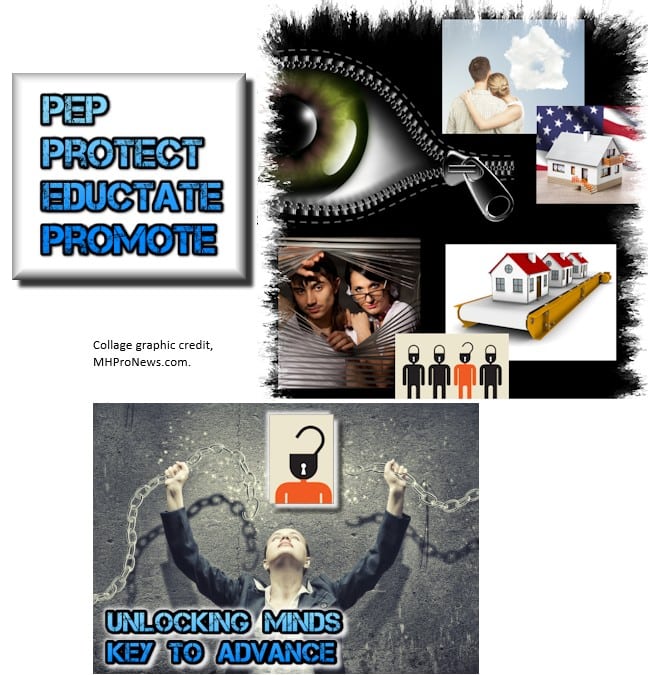 So, the person, location or operation that opens their mind to learning and applying the elements of industry success can and will thrive, period.
Misinformation is costly. Accurate information – the Truth, or Knowledge are vital ingredients to individual, location, or industry success.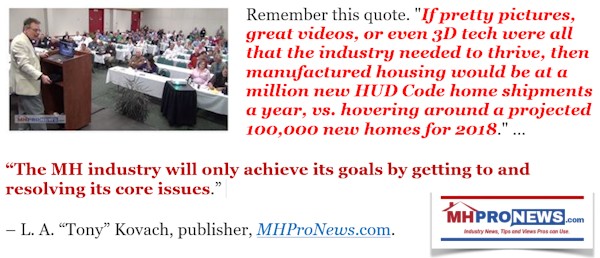 The quote below about 3D, video or great websites is demonstrably true.
Want proof?
What follows is not meant to be a slam against MHVillage, nor against anyone else.  It is a look at the cold, hard facts. It is necessary to point out that however impressive their total sales are, however, their own statistics are clear evidence of what ails manufactured housing. For more click here, but you can read on or circle back later for details.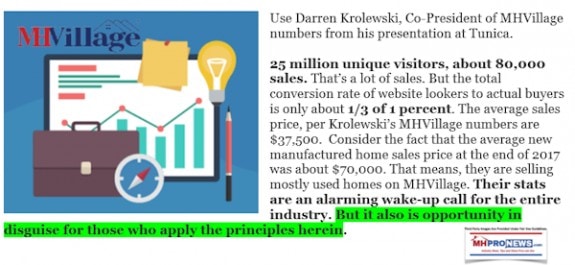 It was utterly predictable that some great looking videos or websites would not result in big leaps in sales. We won't mention the names of any 'great looking' websites, so that no one will misinterpret or misunderstand the point.
First, let's clearly state that of course a good looking site is better than a bad looking one.
But go back to the vital first quote/graphic above.  If looks alone sold more homes, manufactured homes would be 5 to 10 times – or more – their current sales levels in most markets across the country.  This we know from experiences on our consulting-professional services side. But we also know this from our MHProNews research and reports.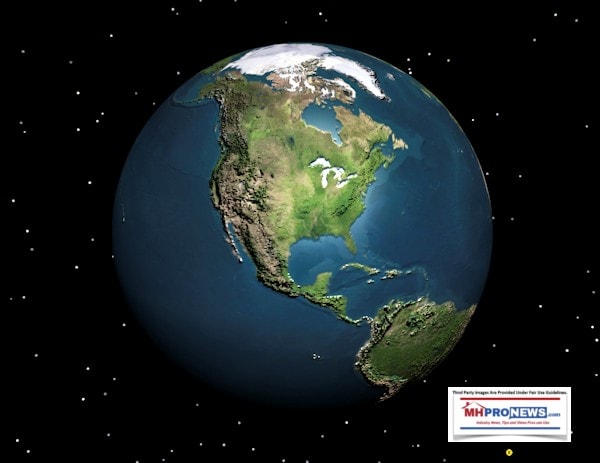 Flat Earth Thinking
An industry colleague was laughing with delight to a line in a drafted article that has not yet been published. The article included an analogy to Flat Earth Thinking.
Recall that some 5 or more centuries ago, there where millions who mistakenly believed that the earth was flat.
It took knowledge, experience and the 7Ts to change that false belief in flat earth thinking. You might still find some flat earth believers, but images like that satellite photo above, coupled with the experience of the horizon, ought to be sufficient to prove that the earth is a sphere.
Those who buy a manufactured home believe it is a useful, and achievable solution for their housing needs. Period. Those buyers may or may not believe that a manufactured home is a perfect solution, or even their preferred solution.  They only have to believe it works for them, and will prove useful for some period of time.
The clear answer to selling more manufactured homes is thus discovered to be helping more people see the potential value to them in ownership of a manufactured home. It is in helping more people understand the value proposition. It is helping home shoppers and others grasp that a manufactured home can be a good or even superior option. Period. Full stop.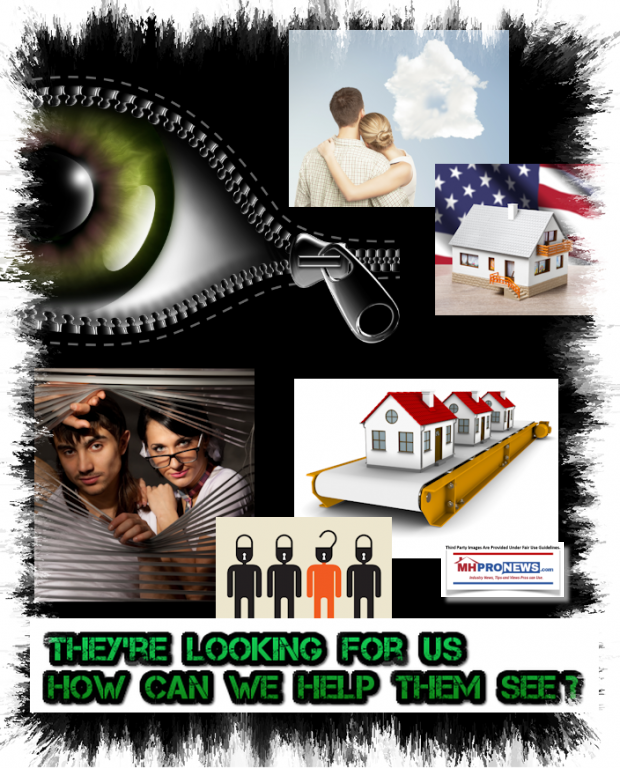 All of the above and what follows may seem to some as stating the obvious.
It should be obvious that defining your business, profession, and the industry at large are part of the surprising keys to success.  It is all part of "Scientia potentia est," of Knowledge is Potential Power, and the correct understanding and application of the 7Ts.
Small vs. Big Business? The Surprising Facts and Insights 
There is a paradox in business and industry, manufactured housing or any other profession. It's this. Virtually all big businesses begin as small businesses.
Not all small businesses aspire to become a big business. That's fine. There are successful one location communities, retailers, producers, lenders, installers, transporters, legal, and other professionals.
Among the law firms we've had extensive communications and discussions with is an operation that began as a single location.  That law firm has spread over time into a regional – some might say, national – powerhouse in their specialized fields.
But there are tremendous businesses within our industry that have one and only one central location. There are attorneys we know who are "one-lawyer shops," that do a terrific job.
Similarly, there are HUD Code manufactured home producers, for another example, that have only plant, one location. They may ship manufactured and modular homes into a dozen or more states, but they do so from a single base of operations. When something has worked profitably and with happy customers for decades, that's a good proof of concept.
Big Business ISN'T Automatically Bad Business
Some readers who skim MHProNews may have the false impression that we are opposed to big business. For thoughtful, careful readers, reflection or a review of the search boxes would reveal that to be untrue.  'Big business is bad business' has literally never been said by any MHProNews parent company team member.
We are editorially opposed to monopolistic or any unethical practices on principle.  But a business can be large and not be monopolistic.
A business can be large, and ethical.
It's unethical practices that we oppose on principle, and because it is harmful to the industry at large, as well as the public.  That includes, but is not limited to, opposition on principle of any monopolistic enterprises or organizations.  Some argue that certain public utilities ought to be a monopoly, set that debate aside. We're briefly focusing on normal, private businesses. In England, they consider that something may be a monopoly when a private enterprise approaches 25 percent market share.  The U.S. at present has no similar line, but shouldn't Americans have that limit?
The Paradox – Innovation and Small Business vs. Big Business
Small businesses or individuals are often where innovations are found. Who says?
That's what research by the Small Business Administration (SBA) states, "small businesses are more efficient at innovation."  We could point to specific manufactured housing operations that have many times more people – and far bigger budgets – than we do.  But they have demonstrably less engagement, and lower conversion ratios than we our clients of ours have experienced.  Does someone want to spend more, and have lower results?  Or is it better to spend less, and have greater results?
Big business become and stay large due to Systems that are learned, taught, and followed.
It's essential to have Systems in any successful business. If a larger enterprise is to be sustainable and successful, then it must learn and enforce standards – Systems, Policies, and Procedures – that are proven to work.
Thus, a large business – because of systems that an organization holds too closely to – can become a straitjacket. Straitjackets, by their nature, stifle innovation.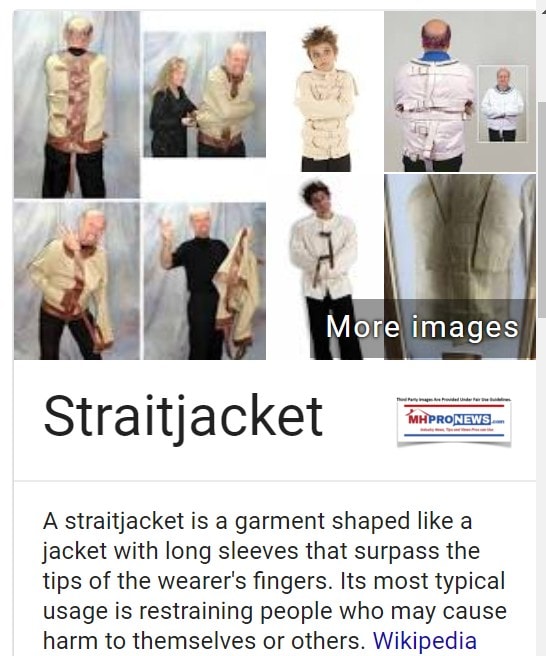 For example. On the consulting and professional services side of our operation, we studied a location that had multiple sales people.  One of them – an individual sales person – wanted to focus on selling a single model of home. The location owner allowed it.
For clarity. Yes, 1 man, sold only 1 floorplan of home, made by a single builder.  Let's note, this was their test, not ours. We were hired for a variety of other reasons, but one was to monitor and evaluate their test.
That sales professional made it his specialty to sell that one – and only one – particular model and floorplan.  He would not sell any other model or floorplan. He was good at it. He was personally successful at it.
But before and after evaluating it, this wasn't a practice we would generally recommend. While it contributed to the sales of the location that conducted the test, if everyone there had done the same thing, the location could have rapidly failed for reasons too lengthy to go into here. That one-model-selling-salesperson took a useful concept – specialized knowledge – to an extreme.
That said, it was a fascinating study. And that one person personally sold more homes than many of his peers did, but not for the reasons some may think.
Part of that example is that it was a one-location "street retailer."  They were testing, and trying to innovate.  They learned from the experiment.
That's evidence of how all knowledge comes from experiences. It is also an example of how innovation often comes from smaller companies.  Experiences can be obtained by trial and error.  Knowledge can be obtained from others. Knowledge can come from observation, from reading, from conversations, from formal instruction, and so on.  It can come from testing – trials – of a concept.
From the combination of years of reporting, interviews, training, services, and consulting, we've been privileged to witness and gather together perhaps the most significant body of marketing and sales knowledge the industry has ever had.
Those insights turn are useful in converting more lookers, video viewers and website surfers into buyers.
The 7Ts of Time, Talent, Treasure, Trials, Trust, Temperance, and Truth
The word 'trust,' can be understood in a variety of ways.
That includes the notion that trust is related to what sometimes is described as earned confidence.
Motivation comes from confidence. Momentum comes from appropriate levels of the 7Ts, including sufficient commitments. This point about trust and momentum are obliquely made by the builder-president in a speech he gave.  In the video below, President Donald J. Trump surprisingly included a talk about a factory-home builder he knew.
Donald Trump Video-Recorded Speech that Singled Out a Factory Builder
When the president spoke about this builder, he was making a specific point about momentum.
But indirectly, he confirmed several other points this article is sharing. There are many things needed for success, Operation Breakthrough identified, using different terms, various keys to success. The video below isn't essential to our point today, but it is useful and interesting for those who have about 8 minutes.
Trust isn't an island. Life requires balance. It is imbalance that always, ultimately always, causes problems.
Unwillingness to see an imbalance, a refusal to accept what is true, is often at the core of faults and failures.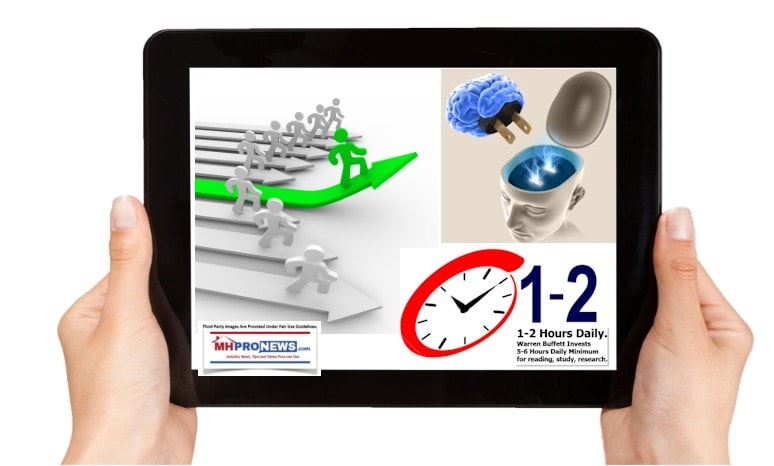 For example, the most talented man or woman in the world can experience a failed marriage. This analogy-by-example isn't meant judgmentally, like other examples, this one is purely clinical. The causes of a failed marriage can be many. But at the core, it's a lack of commitment or deception by one or both parties to the union of that marriage that often results in its failing. That's an analogy to learning, and success. A commitment must be made to learning.
Deception can't be the basis for trust or sustainable success.  By the way, there's a distinction between deception and timing.  You may want to tell your spouse about a gift on the date of the occasion, not before.  That's a timing issue, not deception.
A wishy-washy commitment, or one based upon deception, is no commitment at all.
Temperance is another word for balance or moderation. The opposite of gluttony is temperance. If someone eats too much, and burns too few calories, they gain weight. It's utterly predictable.
In business, the greed for having it all – for crushing or destroying competitors – is moderated by temperance.
Free enterprise is good. Capitalism taken to the extremes of crony capitalism, vulture capitalism, or monopolistic capitalism, those extremes are to be moderated or halted. Temperance can also be an adjunct to ethics. Fairness. Equity. Justice. Those are qualities that are kindred spirits to temperance or moderated behavior. We've previously noted on MHProNews the twin principles of solidarity, and subsidiarity. They are necessary principles in successful family, business, in society. and government.
Just as the demonstrable goodness of free enterprise can be taken or twisted into an extreme – such as vulture or monopolistic capitalism – so too the goodness represented by manufactured homes can be taken to an extreme. Some lack sufficient commitment to the industry. Others demand too much, which absent temperance, becomes destructive.
It isn't meant as a per se slam against the industry's "biggest boys" to say that to various degrees they may demonstrably lack the balanced 7 keys to sustainable success.
For example, if any of the big three in manufactured housing production understood – profoundly grasped and made a genuine commitment to the 7Ts – they would be selling several times their current numbers of homes.
The proof is history. There were times in manufactured housing history – for example, in 1998 – when either one of the top two producers that year outsold the entire production of our industry in 2009.  Yes, there was easy money then, but beyond that, there were principles followed in 1998 that are not being applied today.  There was arguably higher demand then, and a better understanding by many, for manufactured homes.  The reasons?  The 7Ts.
On the Manufactured Home Communities (MHC) side.  If more communities deeply understood the value proposition answers that shoppers are looking for, then their home sales would be soaring. Rentals of homes in land-lease manufactured home communities (MHC) are demonstrably profitable. Ask any of the MHC REITs who are doing it successfully. That's a given.
But in renting homes, haven't some lost the mojo for selling more owner-occupied homes? Equity Lifestyle Properties Chairman Sam Zell has publicly said that renting manufactured homes must be kept marginal.  The business model changes too much when there are too many rentals.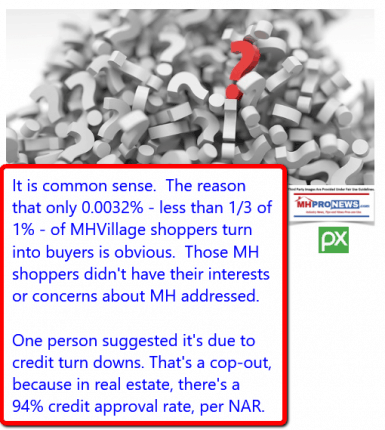 Consumers are looking for very specific answers to questions before they will buy a manufactured home, vs. rent one.  Look at the conversion rates of renters to buyers.  Useful?  Yes.
But is renting first the ideal sales tool?  Hardly. Rather, renting is a useful, profitable debatably a short-term fix.
Home shoppers often don't realize they are looking for certain answers, but they are.
So, the marketing and sales process must account for that reality.
That in turn means that the educational process of sales professionals must include that understanding.  That means industry sales pros must be instructed – educated – in order to successfully engage with more people, especially well-qualified buyers.
Thus, the marketing and sales process must accomplish consumer education. Education of consumers can't just be a mere recital of construction facts, nor can it be just pretty pictures, 3D tours or even gorgeous videos.
Construction facts are only useful in specific cases, with certain types of buyers. If a laundry list of construction facts alone would sell more homes, a location or the industry would be selling many times more homes.
The opportunity in disguise for manufactured housing is that for millions of Americans, manufactured homes are the wildly misunderstood solution for the affordable housing crisis.  Applying these lessons in a local market, at the location level, using the 7Ts – are keys to sustainable success.
Note, the video that follows was an operation that struggled to sell any new homes, and for years sold mostly older, used homes.  Their operation was totally changed.  There were many factors.  Among them, they changed their mind-set and methods, and learning to apply the principles of the 7Ts.
So, at the heart of all sustainable success are the 7Ts.  Back in the go-go-days 20 years ago, Palm Harbor and Oakwood were 2 vertically integrated companies that arguably were among those which utilized marketing and sales processes that were not sustainable.  Palm Harbor and Oakwood were strong for a time, but faded.  During that time, we could and did work with retailers nearby one of their locations, and show them how to outsell them, and have happier customers who referred their friends.
Understanding and a proper application of those 7Ts yields sustainable, professional success.  BTW – for clarity – the videos are just part of the process, they are by no means the entire process.  Videos that inform consumers – and professionals – are part of the puzzle, but videos alone are not every piece of the puzzle.
Understanding what the actual concerns and solutions for consumers is a must.  Failing to understand and address their needs are thus the road-block to increased manufactured housing sales.
A careful viewing of the videos in this column relate essential facts. They are among several proofs that most investors and professionals in our industry fail to grasp.  Most simply don't see just how amazing the opportunities are today.
"Scientia potentia est," knowledge is potential power. Knowledge requires education.
By the way, there are hundreds of possible styles of videos. The one below is but one example of a different type of video, to make the point about various styles available.  You'll find a ton of fancy videos out there, often made by high dollar production companies.  But even if a video has hundreds of thousands of views, when you notice that there are a very low ratio of views-to-sales, what does that tell you?
Sustainable success requires an application of the 7Ts.
The videos on this page are examples of elements that prove the points of the value of the 7Ts.
"We Provide, You Decide." © ## (News, analysis, and commentary.)
(Third party images, content are provided under fair use guidelines.)
Related Reports:
HUD's Operation Breakthrough, Promoting Factory, Industrialized Building – Mobile Home Era to Modern Manufactured Homes.
NAR's Lawrence Yun Raises Alarm for New Housing Crisis, MH Import?
Tweet "HISTORICALLY PLAGUED BY THE image of a tin box on wheels, manufactured housing finally is winning some of the mainstream acceptability that this housing segment has long sought. Today, manufactured housing-also mistakenly known as mobile homes, a colloquial but technically inaccurate name sometimes used to describe the housing product broader homeowning audience."
What are the FACTS about Manufactured Housing Industry Traffic vs. Real Estate? MHVillage, MHProNews, Manufactured Housing Institute Data
Tweet Stating the Obvious for Clarity. Manufactured housing professionals are busy doing what they do, day-by-day. People go to work, invest in, or own a business in order to earn a good living. With the affordable housing crisis, the manufactured home (MH) industry ought to be doing far better than it is.
Smoking Gun 3 – Warren Buffett, Kevin Clayton, Clayton Homes, 21st Mortgage Corp Tim Williams – Manufactured Home Lending, Sales Grab?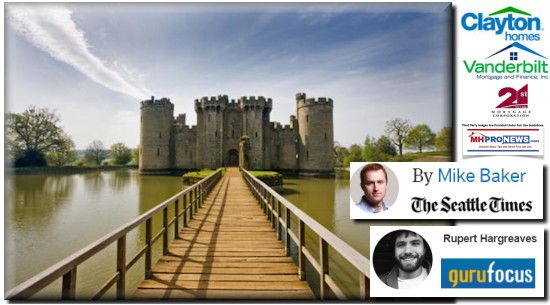 HUD's New Man, Officials Statements, with Insider Info Beyond the Media Releases
Greener, Stylish Manufactured Homes – Hidden Facts in the Washington Post Manufactured Housing Narrative
Progressive "Nation" Reports on Monopolies Cites Buffett, Clayton, Others – MH Industry Impact?
'Tip of Iceberg' – Rick Rand; Marty Lavin, Communities have 'No Confidence' in Manufactured Housing Institute, New National Trade Group Announced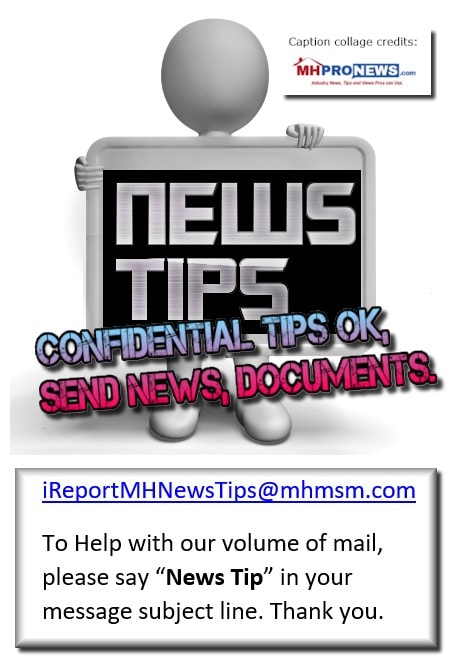 1) To sign up in seconds for our MH Industry leading emailed news updates, click here.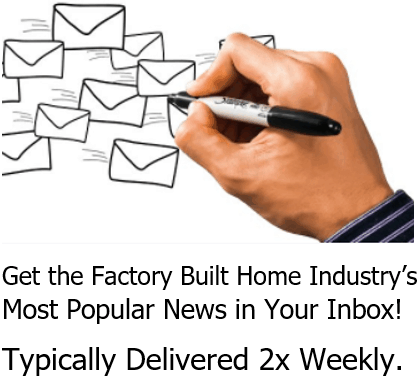 2) To provide a News Tips and/or Commentary, click the link to the left. Please note if comments are on-or-off the record, thank you.
3) Marketing, Web, Video, Consulting, Recruiting and Training Resources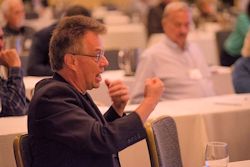 By L. A. Tony' Kovach, publisher of MHProNews.com.
Tony is the award-winning managing member of LifeStyle Factory Homes, LLC, the parent company to MHProNews, and MHLivingNews.com.