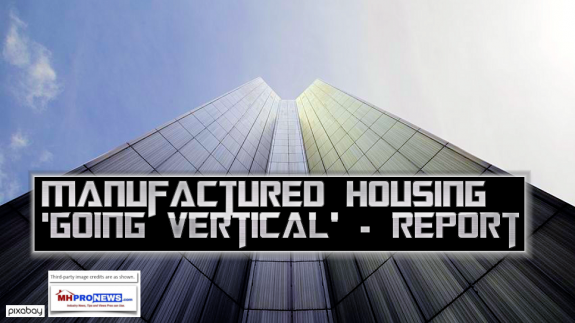 First in the mobile home business days, and later, as the manufactured home industry evolved, the sale of new homes was dominated for decades by independently owned and operated retailers and communities. 
Some independent retailers – a.k.a 'dealers' – developed over time into multiple-locations that also produced, sold – and sometimes also financed – their own homes.
For much of the industry's history, it was independent retailers that dominated in total numbers.
It should also be noted that those eras when independents dominated, had far higher total home sales. Coincidence?  The National Federation of Independent Business (NFIB) – which includes 325,000 companies, hundreds of which are in manufactured housing – has argued that small business is a backbone for America.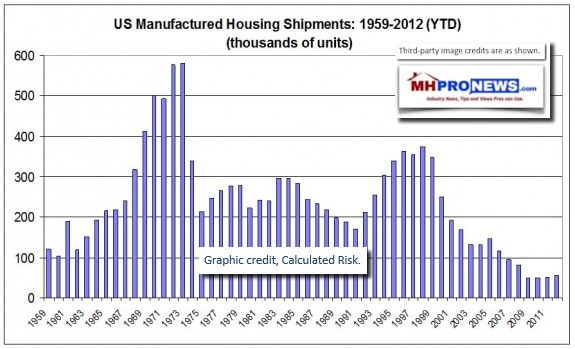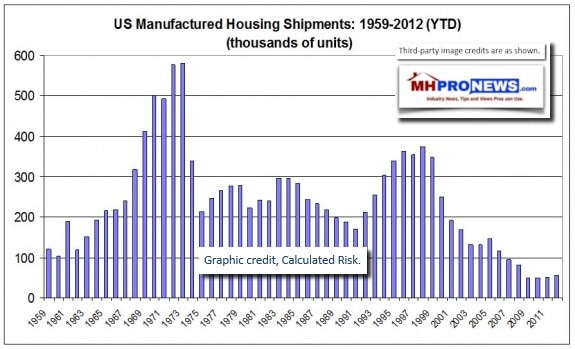 That trend of new home sales being dominated by independents stared changing in the mid-to-late 1990s. 
Fleetwood Homes and Champion Homes – then the two top producers of HUD Code manufactured housing – went on a buying spree of retail locations.  The big two builders of HUD Code manufactured homes were looking for more market share, and their plan was simple.
Establish new retail centers, or buy out existing ones that were already performing.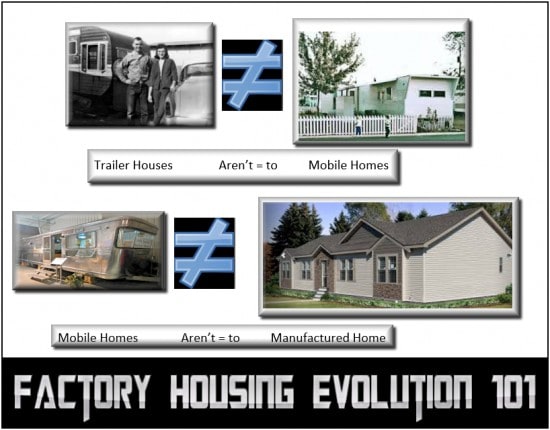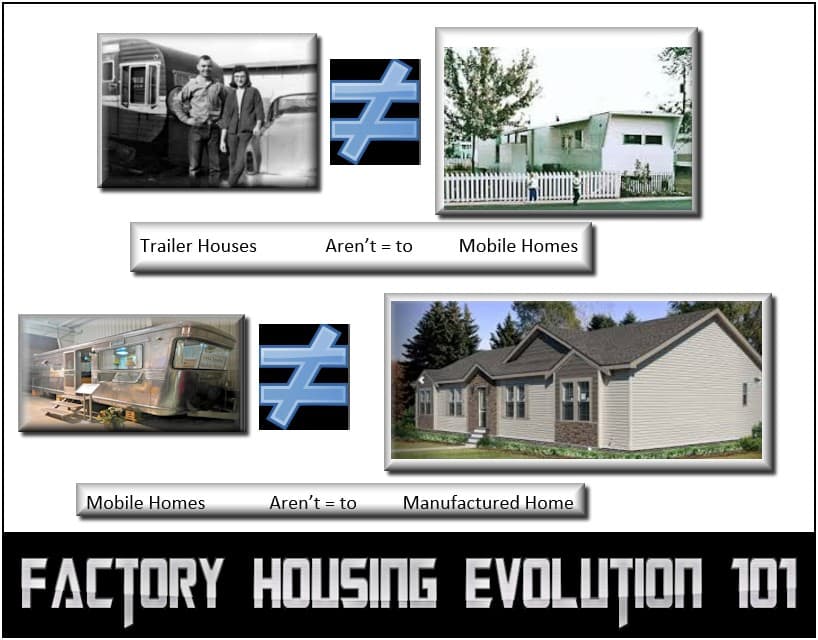 "Tony, I have absolutely no idea," how many other HUD Code manufactured home producers are exploring or going vertical.  But, "In the case of [our company]," the "off-the-record for now" email read, "I give it consideration every single day!"
Another independent producer said they were hearing some about this vertical integration trend, but "not hearing a lot of this [yet,] but understand many attempt to find different ways to solidify and/or increase their market share and CSI."
 Among the MH Industry's Vertical Operations
·        Clayton Homes,
·        Cavco,
·        Nobility Homes,
·        Solitaire, and
·        American HomeStar,
are among those companies that produce and retail homes – these are brand that to various degrees are already vertically integrated.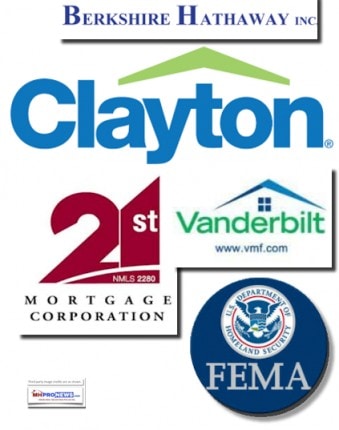 Vertical integration may or may not include new home financing – which Clayton Homes does through Vanderbilt Mortgage and Finance (VMF) – and may also include:
insurance,

transport, and

installation.
As regular MHProNews readers know, unlike 21st Mortgage, VMF offers programs that may not be available through their Berkshire Hathaway sister operation, 21st Mortgage. 
Those differences between 21st and Clayton's captive lender VMF, tilt toward VMF.  That gives Clayton at least a theoretical edge in the marketplace.  How Clayton does with that edge will be explored in an upcoming report.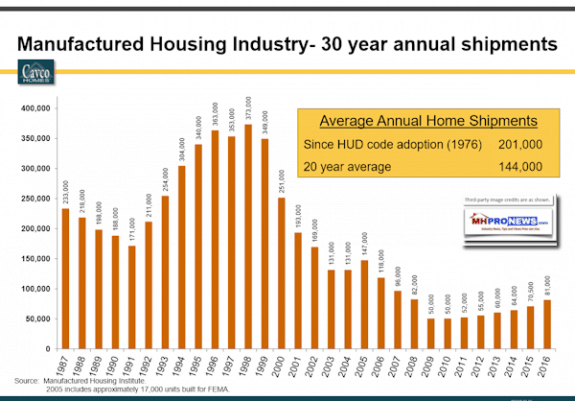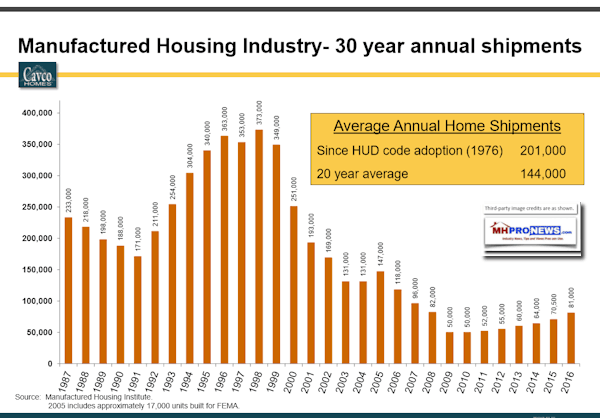 …and Going Vertical…
The Daily Business News has heard directly from top executives at two operations, who have told MHProNews that they're in the process of "going vertical."
Both have mentioned the frustration over FEMA, as well as other causes for their plans.
While one company set no specific time lines, the other indicated that by this time next year, "going vertical" would be a "done deal."  To protect proprietary information, and at the request of those sources, the specific details are being kept off-the-record.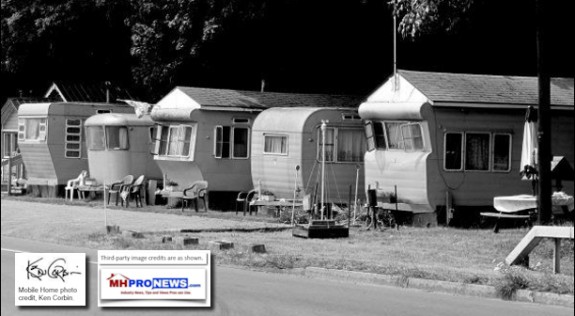 MHProNews has also heard from/about two other operations that are testing/going/exploring vertical integration.
"All of this comes down to an insufficient number of independent operations," one source in HUD Code building said. "A competitor of ours is helping new independents open up; not exactly a vertical operation, but a step towards that, as they're offering floorplan on their inventory."
Charley Lott, Fleetwood Homes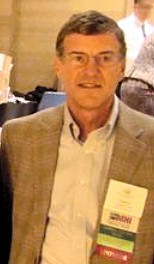 At the Louisville Manufactured Housing Show, circa January 2007, Fleetwood's Charley Lott – now part of Cavco Industries – stood in a room with over 100 independent operators in it. 
Lott was making his 'mea culpa' to those independent retailers and communities, for the period when Fleetwood "forgot" its independents that helped make them a top player in manufactured housing for many years.  
Lott admitted to that room of independent retail and community professionals that in Fleetwood's rush for vertical integration –  during their late 1990s contest with Champion – their focus shifted away from independents. He admitted apologetically that it hurt many involved in that process.
Much has changed in the last 20 years, as longer-term manufactured home industry veterans know. 
But the question of vertical integration is a vexing one, which IBIS World and The Atlantic predicted, as was previously reported at the link below the graphics that follow.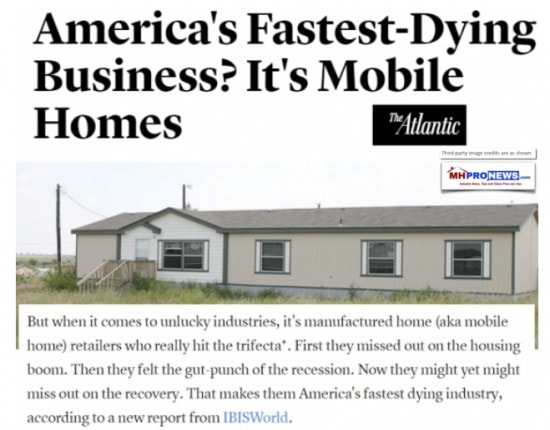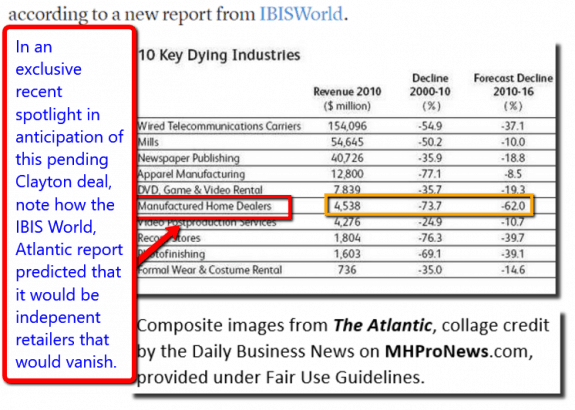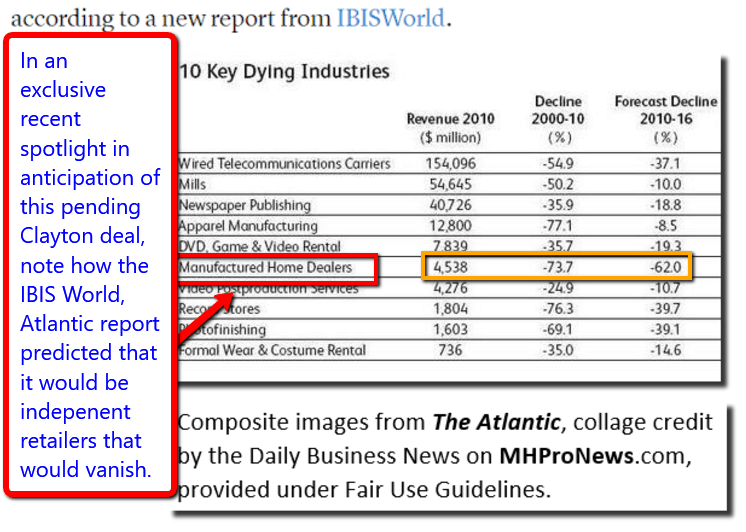 Some of the causes for the failure of literally thousands of independent HUD Code independent retailers – and later several of the producers which supplied them – has been explored in part in previous articles, one of which is linked here.
How many independent retailers have vanished?  Former Clayton exec turned-speaker, Ken Corbin puts the number around 10,000.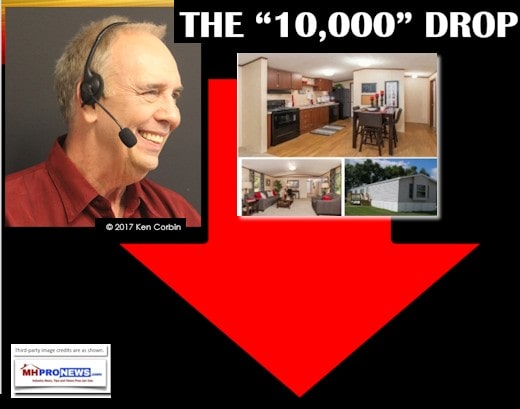 There will be a special report of a process that accelerated the demise of independent retailers and producers. It will explore a related, underlying cause that's gone under-reported in MHVille. It is one that sources say the Manufactured Housing Institute (MHI) and its key players have allegedly hoped would not "come out" to see the light of day.
Still Several HUD Code Independent Producers Committed Solely to Independent Retailers
Sunshine Homes president John Bostick has made it clear to his retailers that he is committed to them.
That loyalty is valued and respected in the hospitality and meeting rooms where dozens of Sunshine independent retailers and communities gather.  Having attended several of those over the years, the mutual respect at their gatherings is tangible. That independent producer, retailers, communities and builder/developers have forged a bond with each other, that in several cases, spans decades. 
So, one point is that not everyone is 'going vertical.' 
Besides Sunshine, several other independent producers and retailers exist, as Bostick has noted on several occasions.  Many are represented by the Manufactured Housing Association for Regulatory Reform. 
As FEMA and other pressures grow on retailers and producers alike, what the future will hold is literally up for grabs.
Up For Grabs…
One of those grabbing for a takeover of more independents is Clayton Homes, as the Daily Business News has previously reported.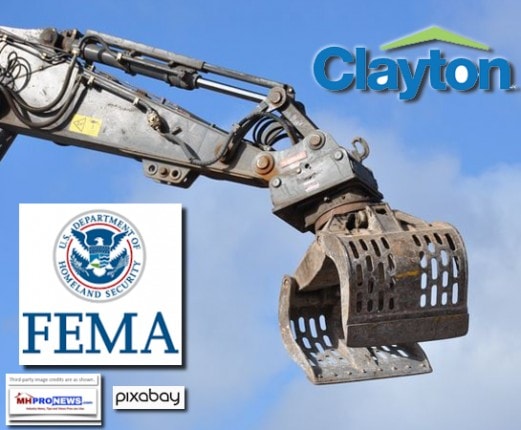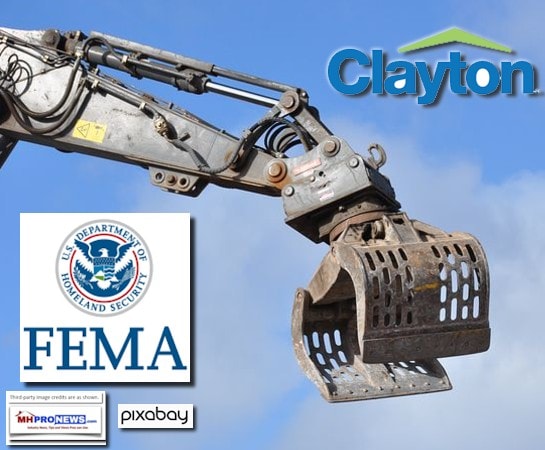 A reliable source tells us that Clayton has "a mandate" to continue growing their retail division.
There are concerns about "the near monopoly," as Maxine Watters (D-CA) and some of her congressional colleagues have expressed about Clayton grip in HUD Code production.  
But sources note there seems to be less federal oversight on the industry's retail side.
Some of that expansion by Clayton retail will come, per another source, from expansion and buyouts, like the one previously reported about award-winning Home Mart, in Tulsa, OK.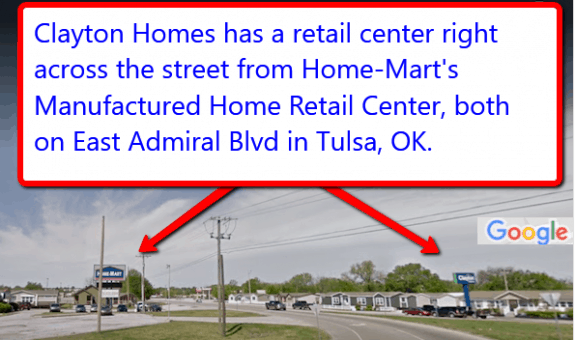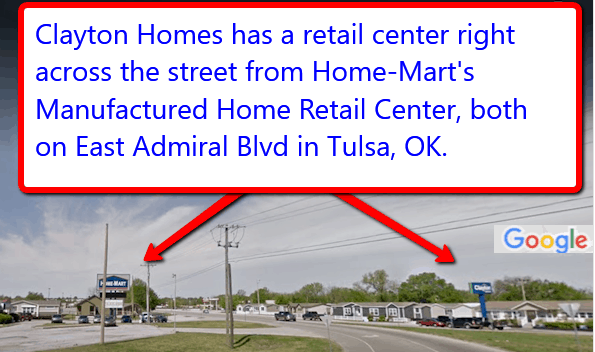 But others, per that source, will come from attrition of the relatively small numbers of independent producers still in the market place. 
That allegation and other concerns noted will be explored in yet another planned, upcoming report. ## (News, analysis, commentary.)
(Image credits are as shown above, and when provided by third parties, are shared under fair use guidelines.)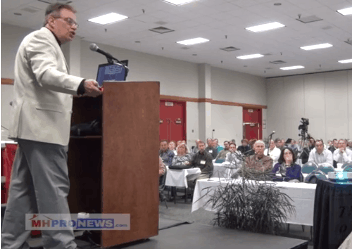 By L. A. "Tony" Kovach, managing member of LifeStyle Factory Homes, LLC – parent company to MHLivingNews and MHProNews.