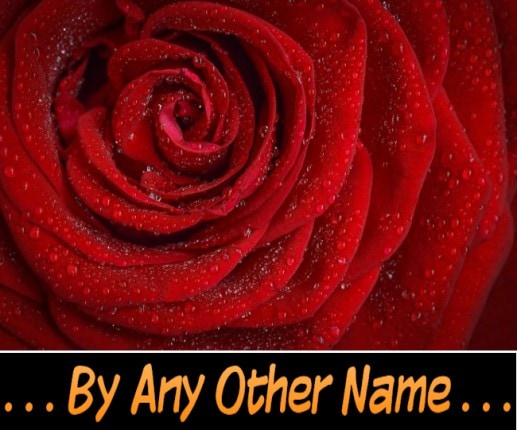 "The terminology [about factory-built housing] matters, because the terminology defines the construction standard."
– Steve Duke, JD. (3)
Any time you speak or write, using the proper terminology is one of the most important things you can do. Using the wrong term, or an outdated phrase, can make what would have been a bold and powerful statement false or misleading.
This is especially true in the factory-built housing industry, where terms like "mobile home" and "trailer-house" are improperly and often interchangeably used to describe manufactured, modular and other types of prefabricated housing.


The facts are that there have been no "trailer-houses" in over 60 years – and no "mobile homes" in over 40 years.  That's been true ever since the "HUD Code" for manufactured homes was put into effect.


As most industry professionals know, the HUD Code is a set of preemptive federal regulations that are overseen by the Department of Housing and Urban Development (HUD), to which all manufactured homes must be made compliant.
In fact, the HUD Code was something that manufactured home builders and other industry professionals fought to have created, in hopes that it would separate well-built manufactured homes from their older mobile home and trailer-house counterparts for which they are often mistaken.

Manufactured, Modular, Prefab Homes and More, Defined Properly for Industry Professionals
"You are entitled to your opinion. But you are not entitled to your own facts." – Daniel Patrick Monaghan
Manufactured Home
A manufactured home is a dwelling built entirely in a factory-setting to the federally preemptive HUD Code construction, energy, and safety standards. The home is transported on its own wheels and chassis to the site where it will be sold, or installed for residential use.  In most cases, once the home is placed, the wheels and axels are removed.  They are not commonly moved from one site to another.  So the term 'mobile home' or 'trailer house' simply doesn't fit or apply.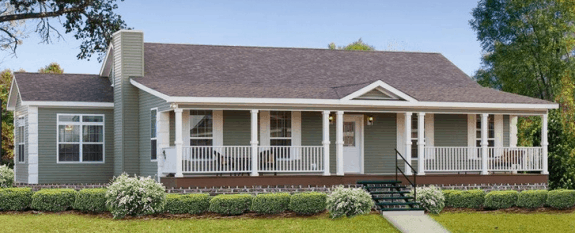 All manufactured homes are moved in one or multiple sections, depending on the size and layout of home. "Single-section" and "multi-section" manufactured homes are the proper term for what most would call a "single-wide", "double-wide", or "triple-wide" home.  Manufactured homes, per the U.S. Census Bureau, are about half the cost of conventional construction.

Modular Home
Modular homes are similar to manufactured homes in that they are built in a factory setting. However, modular homes are built to a local building standard. Unlike manufactured homes, a modular home is routinely brought to the building site in modules which are completed on-location.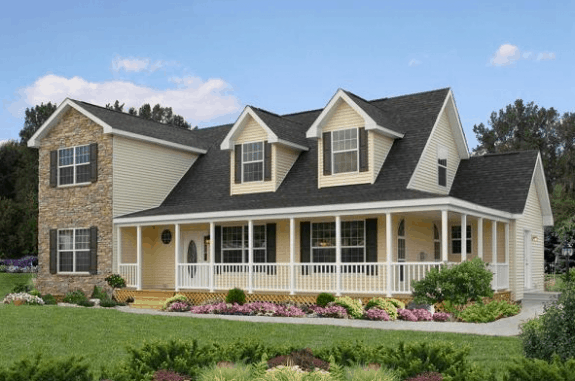 There are two ways that modular homes are transported from the factory to the building site – either on-frame, or on a flatbed. When modular homes (MODs) are moved on a chassis, similar to the way manufactured homes are transported, the chassis can be removed (though it is not always).
MODs on a chassis are often called 'HUDulars,' but that term in a misnomer.  But such modular homes with their own chassis are less expensive to install than those which are crane set.
Unlike HUD Code manufactured homes, modular homes (as well as panelized, prefabricated and other types of factory built housing) are subject to local  or state building codes, similar to 'stick-built' homes.  Modular homes are generally lower in cost than site building, but are higher than manufactured homes.
Modular homes can be larger than HUD Code manufactured homes, and may come in "two box," or more modules – with some dwellings made up of "ten boxes" or more.
Panelized Home
A panelized home is similar to a modular home in some ways. The panels and components are built in a factory, and are finished at the home-site.  But as their name implies, they are not full modules.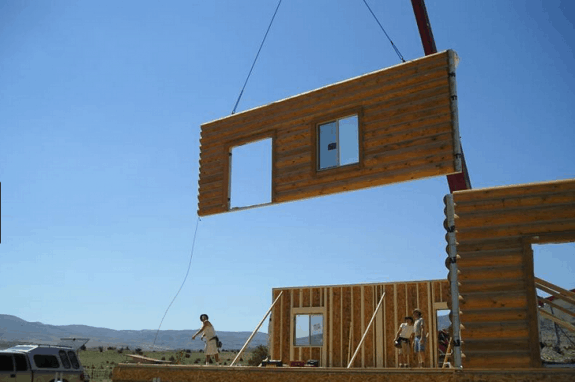 Once the panels are finished, they are moved to the building site, where they are assembled one panel at a time, using a crane. Since much of the electrical, plumbing, cabinets, carpets and more are all installed after the home is set-up at the building site, the cost is higher than other prefabricated housing, often closer in price to that of a traditional site-built home.
Prefabricated Home
The term prefabricated or prefab home is a generalized term that accounts for all types of factory built housing. Meaning all manufactured, modular and panelized homes are prefabricated.  Some use the term 'factory built housing,' which is similar to the term 'prefab' home.
Tiny Home
A fairly recent housing trend is the so-called "tiny house." Tiny houses are unique in the fact that they are often 100-400 square feet. They can be built to be mobile, and in those cases often resemble the mobile homes and trailer-houses of the past.  So some tiny houses are meant to move, others are tiny modular homes.
But many of the tiny houses are built to no code at all, which has led to legal woes for their owners. They are often not financeable.  So those who equate tiny houses with a manufactured home are mistaken.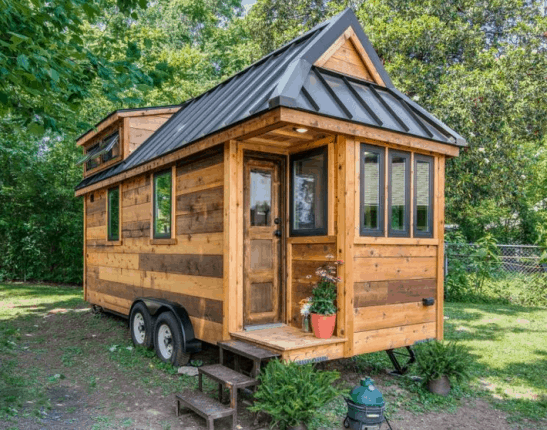 Presently, tiny homes are in a similar position that mobile homes were in before the HUD Code was put into action.  While currently unregulated, there is some effort underway to bring them into compliance with a site-built construction code, such as the IRC.
3D Printed Home
3D Printing is going to make big changes to the way we live in the future – and the manner in which manufactured and other factory built homes are made. While commercially available 3D printed houses are probably still 5-10 years or so into the future according to some experts, there has been at least one constructed so far.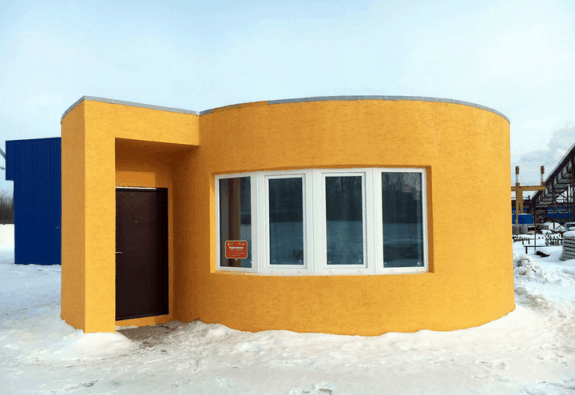 3D printed houses may evolve into one of the more cost-effective forms of construction in the foreseeable future. A start-up in San Francisco proved this point when they built an entirely 3D printed house in less than 24 hours.  Many nations are testing 3D printed housing, as the video below demonstrates.

Container Home
Container homes are similar to tiny homes when it comes to size.  They are often made out of repurposed shipping containers. Shipping containers are often only used once because of how inexpensive they are to produce in comparison to shipping them back and forth – which has created an abundance of unused shipping containers.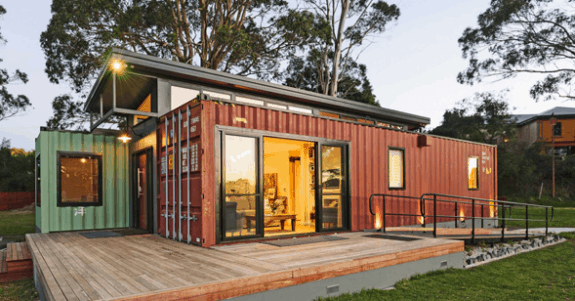 A part of the "green" movement, container housing is surprisingly affordable, and makes a great option for emergency shelters, and low-cost efficient homes.
RV – Recreational Vehicle
RV's or Recreational Vehicles, while most are not technically meant to be lived in full time, and are at times confused with "mobile homes" or manufactured housing. They are generally no more than 400 square feet on the inside.  They are often built to the ANSI or other code.  They are not built to the HUD Code for manufactured homes.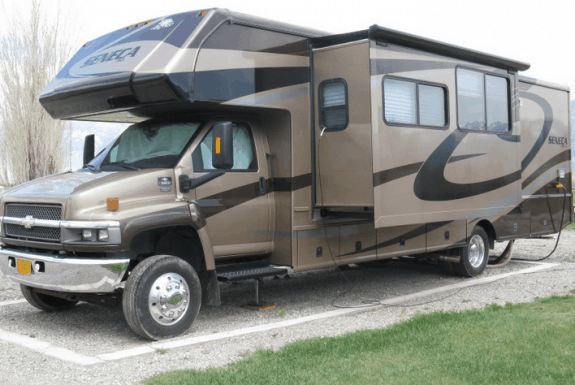 Technically, "park model" model homes are often RVs, though they aren't designed to be moved often.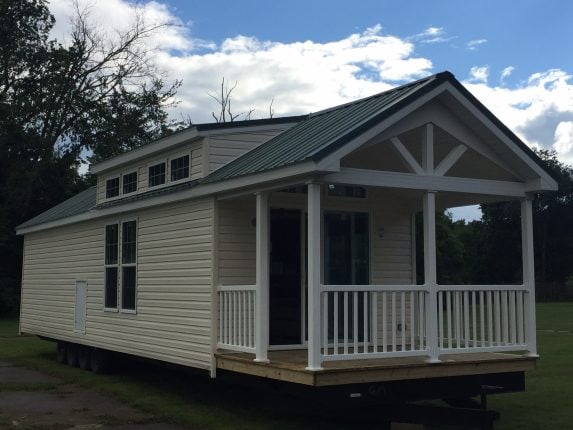 Prefabricated Housing, Why Proper Terminology Matters
In the factory built housing industry proper terminology is important because it separates the modern manufactured home from the mobile homes and trailer-houses of the past.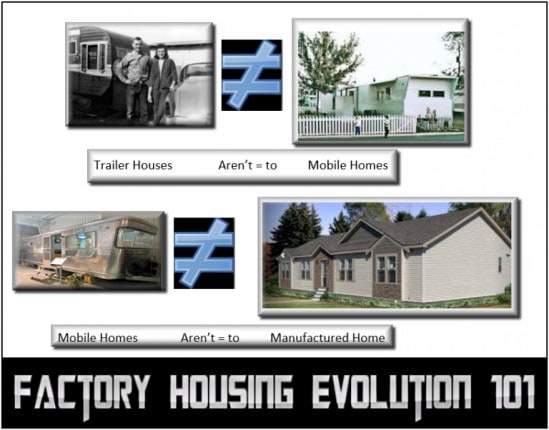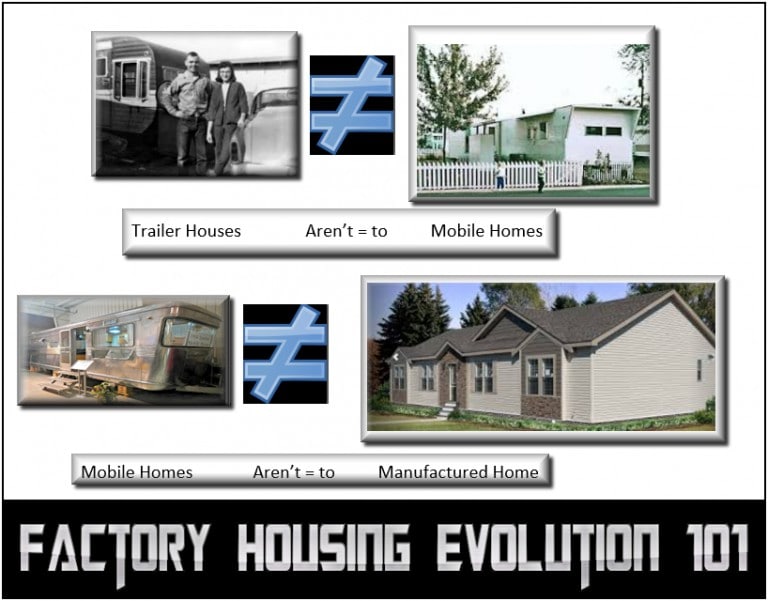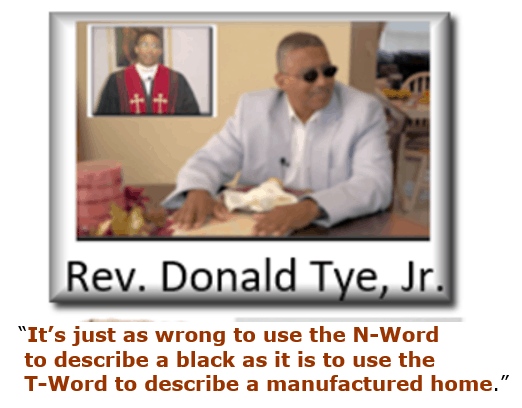 Separating the truth from the myths is important in a misunderstood industry – and that effort can be made by anyone who works with or lives in a factory built home, simply by using the proper terminology, and spreading the truths that these homes are generally more durable than a site-built home, and are home to people of all walks of life, even millionaires.
"How many legs does a dog have if you call his tail a leg? Four. Saying that a tail is a leg doesn't make it a leg."
– Abraham Lincoln
Your words matter – use them wisely. ## (Definitions, Analysis.)
(Image credits are as shown above, and when provided by third parties, are shared under fair use guidelines.)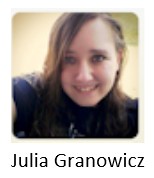 Submitted by Julia Granowicz to Daily Business News for MHProNews.com.