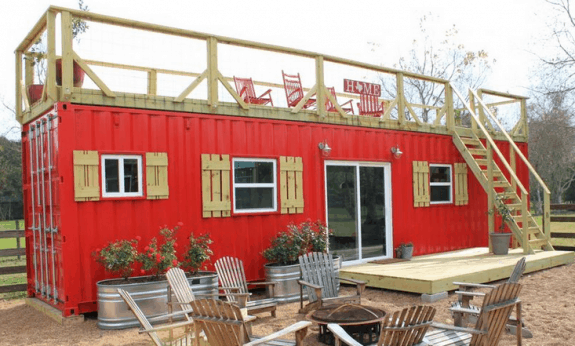 The hands down king of affordable permanent housing in the U. S. is single section (a.k.a. 'single wide') manufactured homes. On a cost per square foot basis, they are hard to beat, as U.S. Census Bureau – and other research from sources such as Zillow, or the National Association of Home Builders (NAHB) – demonstrates.
But the media interest—love affair?—with tiny houses and prefabs, such as the container housing highlighted in this report, makes it clear that manufactured home professionals have an opportunity in disguise to connect with a new wave of different kind of factory-built housing interest.
That opportunity – if unrealized – is also a threat to the HUD Code industry, say some industry experts.
Container Housing Overview
Metal shipping containers are made so inexpensively in China to send goods to foreign markets that it is not worthwhile to return them for the next shipment.  That results in those metal boxes lining U. S. and other docks by the thousands.
With the current emphasis on recycling and re-purposing existing resources, a number of enterprising folks are converting them into tiny houses—some as getaways, others as permanent housing.
Termed by Curbed as "an eco-friendly alternative to traditional building materials," several companies can deliver them within ten weeks. There are also Do It Yourself (DIY) plans for those handy with a torch and ball-peen hammer, but converting a steel box into a home can be rather arduous.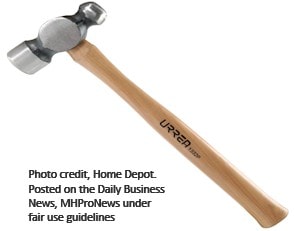 Containers typically come in two sizes—8 ft X 20 ft or 8ft X 40 ft. The smaller one yields a nominal living space of 160 square feet, the larger one comes in at about 320 square feet.
Houston-based Backcountry Containers offers a 40 foot model that sleeps up to five people for a dollar shy of $45k for the starting price—about $144 per square foot. The 20 foot container model, 160 square feet, starts at $33,000, or $206 a square foot.
All offer their hip, signature, rooftop deck (see featured image above).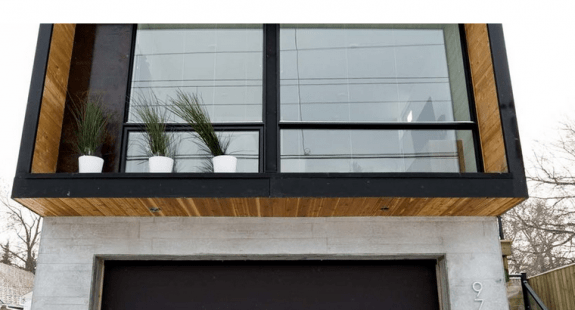 Alberta-based Honomobo offers several different models beginning with the HO2 studio home which at 362 square feet offers an open living area with a kitchen, separate bathroom, a nook for a bed and work area, and large window on one side that brings in natural light.
At $76,646 it rounds off to just under $212 per square foot. All their homes are built to local building codes and rest on permanent foundations.
Honomobo's two-story, 1,408 square foot model offers the top floor solely for the master suite with walk-in closet, tub, shower, private toilet and den, with an additional bedroom on the first level. It comes in at a little over $190 per square foot.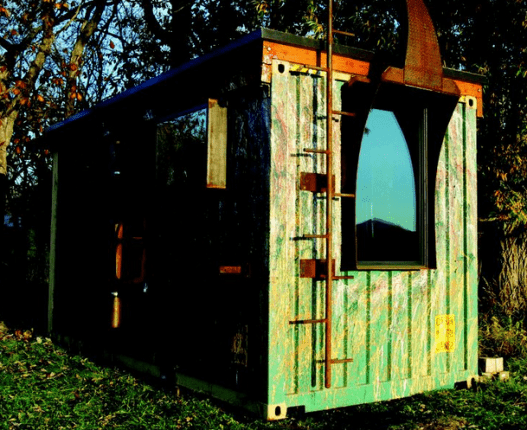 Named after a ski run at Telluride, Colorado, the 160 square foot Zulu Queen from Boulder, CO-based Rhino Cubed features a full kitchen and offers an artistic, rustic flair with a 1250-watt solar generator. At $48,400 it comes in at $302.50 per square foot.
The finish-it-yourself model, the NakedTainer, their least expensive is 160 square feet for $33,600, or $210 per square foot. Their largest model is 640 square feet, for $149,000, about $233 per square foot. All models are built to the International Residential Code.
The View from MHVille
As MHLivingNews and MHProNews publisher and industry consultant, L. A."Tony" Kovach, reminds manufactured housing professionals that these numbers should shake loose the cobweb thinking that being content with the current level of sales of MH is just all right. It's not.  See that popular post, linked here.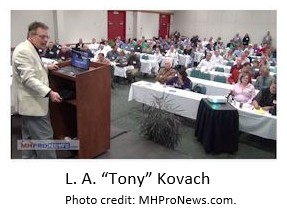 "There are arguably few industries that are better poised for potentially explosive growth than manufactured housing. America, indeed much of the world, needs affordable quality homes. Factory home-building provides that option," he says.
MH sales have fallen from the heady days of the late 1990s, hitting bottom with the housing downturn in 2008, but have risen steadily since 2009 to just over 81,100 new HUD Code homes in 2016. This is where HUD's Secretary Dr. Ben Carson's point about home ownership leading  to wealth building makes sense. Don't manufactured homes make more sense than tiny container housing, in many if not most applications?
More Containers, and Comparisons 
Custom Container Living of Archie, Missouri offers generous options for the interior and

exterior, as well as raising the roof above the standard eight feet to 9.5 feet for the 40 foot long models. The basic backyard bedroom 20 foot model sells for $25,900, about $157 per square foot; one of the 40-foot models with 312 square foot, including a generous third of it as a porch, sells for $47,900, a shade over $153 per square foot.
Montainer Homes from Missoula, Montana bills itself as providing backyard homes (local municipalities permitting) with prices that include site prep, foundation, utilities, delivery and installation, all of which adds about 20-30 percent to the price. Their two module model begins at $85,000 for 320 square feet, about $265 a square foot, but totally custom made to order from stem to stern. The single module model starts at $45,000 for 160 square feet, or about $281 a square foot.
U.S. Census Bureau Manufactured Home Statistics
The average sales price of a single sectional manufactured home as of Dec. 2016, according to the Census Bureau, was $49,900. A 14×70 foot single section manufactured home is about 924 square feet – which is a typical model, although the 16 X 80 is a more popular size.  Those homes are made to stringent standards under the Department of Housing and Urban Development (HUD) Code for manufactured homes, which turned 41 earlier this month. Using the smaller 14×70 size to be conservative, that works out to be some $54.00 per square foot.
By contrast, while many container units are made to the IRC or other code, it's not always clear to what standard, if any, shipping container homes are constructed.  And perhaps more important, which is more appealing, home like and livable?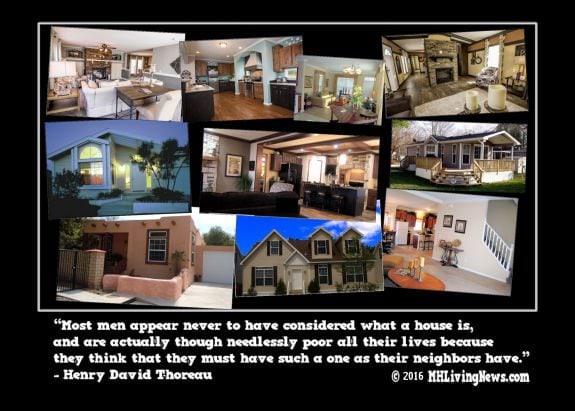 The cost of a HUD Code single sectional amounts to some 60% less than the least expensive container home described above.  That typical single sectional is four times less than the most expensive container home profiled.
While it may make environmental sense to use that discarded container, when compared to manufactured homes, it may lead someone to ask, "Where is the beef?" Perhaps it's hiding under that pet rock, or beneath the Cabbage Patch doll. ## (News, analysis.)
(A recent MHProNews story, linked here, also discusses the Tiny Homes.)
(Image credits are as shown above, and when provided by third parties, are shared under fair use guidelines.)

Submitted by Matthew J. Silver to Daily Business News on MHProNews.