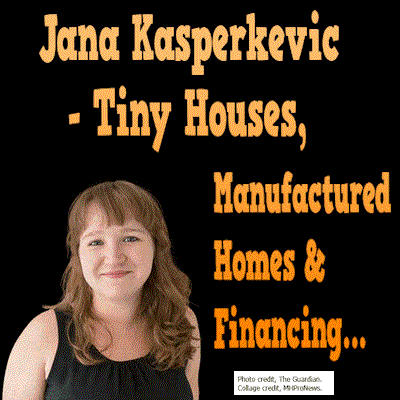 "A little knowledge is a dangerous thing," said Alexander Pope, about 208 years ago, and it is as true today as it was then.
An early version of the saying, "the road to hell is paved with good intentions," is attributed to Saint Bernard of Clairvaux,  (1091-1153), and that too remains true.
Jana Kasperkevic is a good writer who recently published an article for the Marketplace.org about tiny houses, and manufactured homes. The headline said, "Tiny homes seem perfect for most millennials, except for one big problem."
In a catchy opening, Kasperkevic states, "Tiny homes seem like a perfect answer to most of millennials' problems. They are affordable. They are minimalistic. The[y] [sic] are trendy. Except there's one problem: Tiny homes are not considered homes when it comes to bank loans, making it hard for potential owners to find financing."


Then comes one of several problem areas in her column, "Because tiny homes are portable and their owners could just pack up, get in and move somewhere else, the U.S. financial system does not consider them houses. Instead, they fall into a category with recreational vehicles and mobile homes called manufactured homes — homes that can be made in factory and then moved as needed. Often, they are paid for upfront or bought with funds obtained through a personal loan."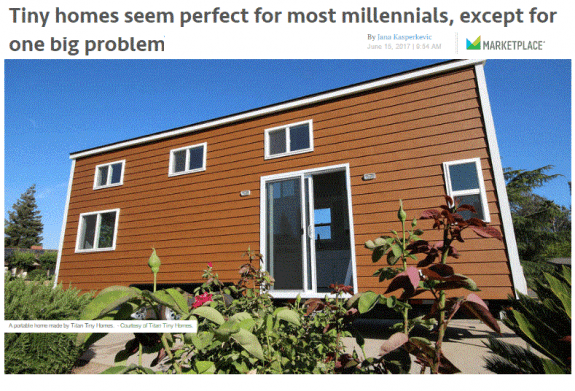 While the portion of the paragraph quoted above following the "– homes…" is accurate, the first part of that paragraph is problematic.
Perhaps more troublesome to those who believe that facts matter are the two paragraphs she writes, as follows.
"But that could change next year.
The Federal Housing Finance Agency has proposed a pilot program that would allow Fannie Mae and Freddie Mac to provide financing for buyers of manufactured homes. According to Bloomberg, the program could go into effect as early as January. And when it does, it could transform the tiny home industry."
What the above does is represent that a tiny house is a manufactured home.  While it is true that some manufactured home producers are building what they label as a 'tiny house,' it is not accurate to say that every tiny house is a manufactured home.  There are other errors and oversights in the above, but let's focus on mixing the terms, manufactured home and tiny house.
To be a manufactured home, a home must be certified by HUD, and have a HUD red, metal label.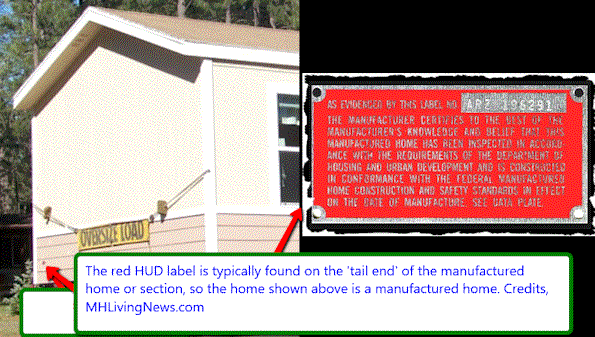 Why Routine Media Engagement is Necessary for Industry Growth
MHI/NCC member Frank Rolfe has said that even since the Manufactured Housing Institute (MHI) has brought on first one, then another full time public relations professionals, he is still getting phone calls from media outlets who tell him that MHI will not speak to them by phone.
That, says Rolfe and others, creates an ongoing series of problems.
A source within MHI told MHProNews that some researchers call, when asked about certain topics, are told that they need to do a Google search for that, MHI couldn't (wouldn't) help them.
So, while several producers in the industry are seeking to tap into the tiny house movement, MHI has been less than fully engaged in addressing incorrect information, such as the article by Kasperkevic.
Lindsey Bostick, who is a millennial, works in the industry and owns a residential-style manufactured home, has explained why she believes the homes are a good fit for her generation, as well as others.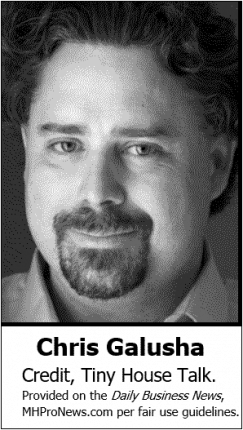 Had Kasperkevic carefully read the draft of her own article, some of the discrepancies between what she wrote and the facts might have popped out at her, or her editor(s).
For example, she wrote that, "They make it look easy," said Chris Galusha, president of the American Tiny House Association. "They are like, 'Ta-da! We're putting a tiny home here.' Nobody realizes that behind those shows, there's a lot of time spent with people negotiating or checking with building officials or taxing authority and stuff like that…"
…"I'm always in favor of having guidelines like building codes and regulations, because that protects everybody," Galusha said."
Manufactured homes are built to federally preemptive standards, the nation's first and still only national building code for housing. Tiny houses aren't necessarily built to any standard, as Galusha's words imply.
What a Google Search Could Have Revealed
Had Kasperkevic done the Google search shown below, she would have found this article by RC Williams on MHLivingNews.  Williams' article pointed out that financing isn't the only problem; zoning is another big hurdle for tiny houses.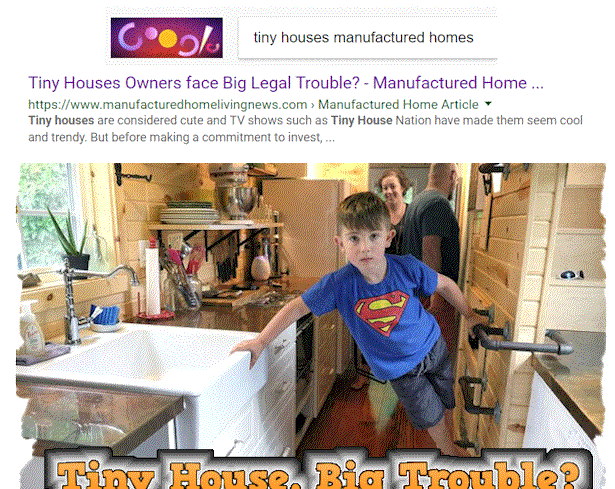 MHI member, Credit Human's regional manager, Barry Noffsinger said, "Tiny houses are cute and popular to watch on TV."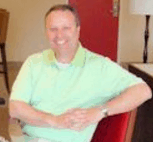 "It obviously holds appeals to some," Noffsinger stated, "but they aren't built to a code, so placement can be a nightmare."
As a manufactured home lender, Noffsinger added, "And since there is no building code, how do you finance one? By contrast, modem manufactured homes can be very residential, they too can have amazingly appealing features, and placement and lending is easier, because they are built to a federally preemptive building code."
"Tiny houses have received favorable media attention in recent years. But not enough attention has been focused on the fact that many, if not most, are not built to a building code, with some jurisdictions raising safety concerns," said Mark Weiss, an attorney who is president and CEO of the Manufactured Housing Association for Regulatory Reform (MHARR).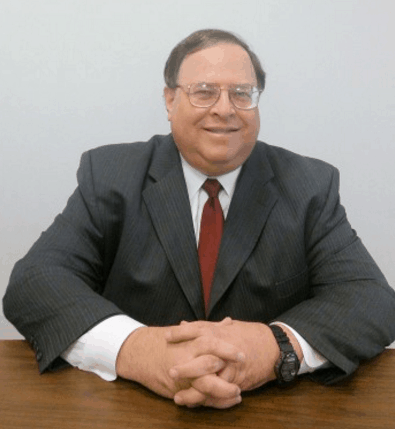 MHARR's president noted that tiny houses aren't manufactured homes, as some may incorrectly think. He also lamented the difference in media attention the two housing types tend to bring.
"By comparison," says Weiss, "manufactured homes are built to a federal code which provides not only a safe, quality home, but multiple layers of protection for consumers — all at much lower price per square foot.  Which makes more sense?  And where is the favorable media attention for HUD Code homes?"
In fairness, Kasperkevic isn't alone in the problems with conflating the various terminologies involved.  But journalists are supposed to be focused on getting the facts, and reporting accurately and without bias. RC Williams' recent report on schooling the media is thus of value.
The Road Ahead
While several manufactured home companies are investing in providing solid information for customers and shoppers – including the one linked or others shown in the video above – there is still more work to be done. What should be apparent from those who study the issues is that those who invest in getting the facts straight are growing at a more rapid pace than the industry at large currently is, as seen linked here.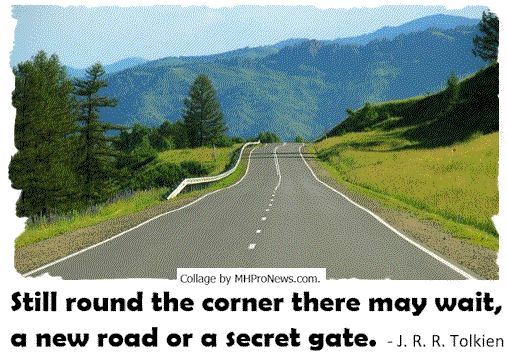 Within a trillion dollar a year housing industry, where major players are dancing around – and in – the HUD Code manufactured home industry's appeal, will more industry professionals leave their comfort zones to routinely get and keep the record straight when media and researchers make mistakes? ## (For Jana Kasperkevic's full story, click here. "We Provide, You Decide."©   News, analysis, commentary).
(Image credits are as shown above, and when provided by third parties, are shared under fair use guidelines.)

Submitted by Soheyla Kovach to the Daily Business News for MHProNews.com.