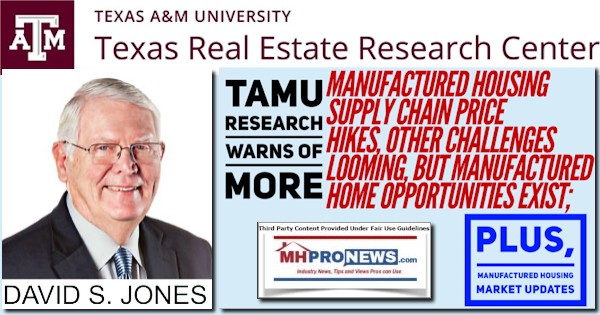 In a news release from Texas A&M University (TAMU) to MHProNews, media relations professional David Jones, the following report is provided with related information. While the information is focused on their research in Texas, about 1 in 5 manufactured homes are produced and sold in that state. Additionally, the supply chain issues that impact the Lone Star State will routinely by similar or perhaps worse in other U.S. jurisdictions.  Following their release is additional related information, more MHProNews analysis and commentary. Then, our business-daily manufactured housing market recap is preceded by our left-right headline snapshot.

Supply-chain disruptions worsen, higher Manufactured Housing Prices Ahead per Texas Real Estate Research, Facts
COLLEGE STATION, Tex. (Texas Real Estate Research Center) –Supply-chain disruptions accelerated sharply, according to the latest Texas Manufactured Housing Survey (TMHS), and conditions are expected to worsen through first quarter 2022. Raw-material prices were largely unchanged in October, but pressure is building upstream and price hikes are expected.
"Material costs calmed for manufacturers during the third quarter allowing them to pause price increases for finished homes," said Wesley Miller, senior research associate with the Texas Real Estate Research Center at Texas A&M University (TRERC). "That relief appears to be temporary amid surging supply-chain disruptions and rising labor costs."
Despite supply bottlenecks, manufactured-housing production increased for the fifth consecutive month, and the TMHS production index reached its highest level since February. Manufacturers expect those gains to continue and should chip away at backlogs that have built up since the start of the COVID-19 pandemic.
"By streamlining product offerings, expanding operations, and staffing up despite a tight labor market, HUD-code manufacturers continue to increase the number of homes they're building this year," said Rob Ripperda, vice president of operations for the Texas Manufactured Housing Association. "Supply-chain linked price increases could put downward pressure on demand, but the TMHS respondents are expecting sales to increase over the next six months."
"Supply chains are being hit from multiple sources at once," said Dr. Harold Hunt, TRERC research economist. "Ships, trucks, and rail transportation are falling short of needed capacity to clear bottlenecks. Unfortunately, forecasts project shortfalls well into next year."
On the labor front, manufacturers increased hiring despite fewer prospective employees. While the TMHS labor-supply index stabilized after five consecutive months of decline, manufacturers expect conditions to worsen considerably through first quarter 2022. These obstacles elevated the level of uncertainty surrounding the industry and have pushed plants into higher capital expenditures in attempts to streamline operations.
Despite these challenges, manufacturers managed to increase business activity and expect to do so in coming months. The industry outlook remained favorable, but optimism waned for the first time in at least 16 months.
Funded primarily by Texas real estate licensee fees, the Texas Real Estate Research Center was created by the state legislature to meet the needs of many audiences, including the real estate industry, instructors, researchers, and the public. The Center is part of Mays Business School at Texas A&M University.
—30—
Thousands of pages of data are available at the Center's website.
##
 Additional Information, More MHProNews Analysis and Commentary 
The information from the TAMU above should be considered in the light of other known facts. For example, despite steep price hikes, production has still been rising in 2021 for the first time since it began to drop in the fourth quarter of 2018.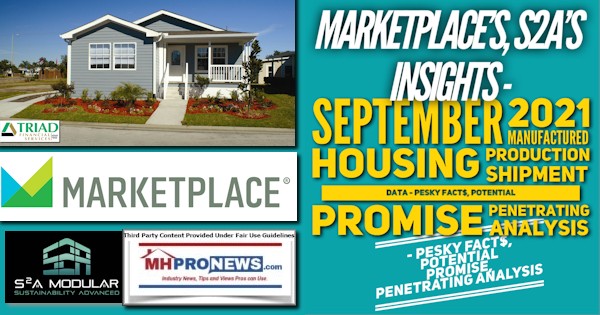 "Crossmod has been a dismal failure and it sent a message to the rest of the HUD [Code manufactured home] industry … you're chopped liver; it actually helped the site builder get an entry level home but with little success. Mainstream [manufactured housing] has been ignored [by MHI]… there is reason.   Elephant in the room…" That harkens back to this comment from early on in the 'new class of manufactured housing' announcement that has since proven to be quite accurate.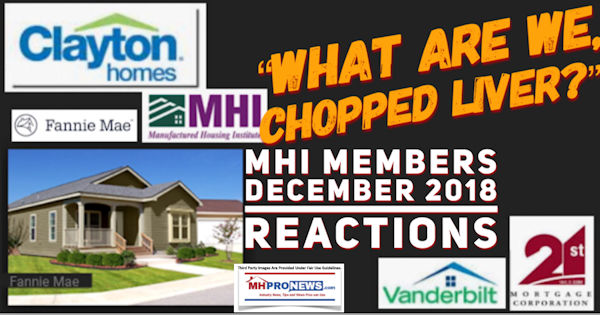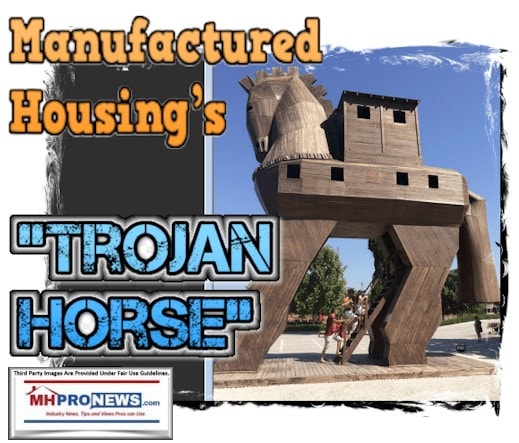 The above are and what follows are from MHI member producers. That noted, there are a variety of factors that went into another Manufactured Housing Institute (MHI) member production insider saying that he foresees a downturn ahead.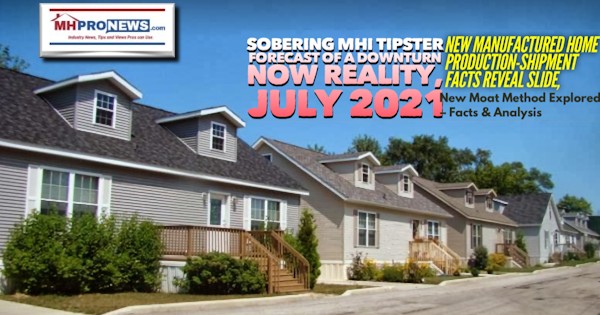 That's sobering forecast apparently predicated on factors such as the MHI trade association doesn't make some commonsense changes in tactics. This is as easy as ABC.
A) MHI claims to want more competitive lending. But if they are sincere in saying so, why didn't they sign onto a letter pressing the FHFA and Government Sponsored Enterprises (GSEs) of Fannie Mae and Freddie Mac to do provide Duty to Serve (DTS) lending for mainstream manufactured housing with competitive single-family, home only loans?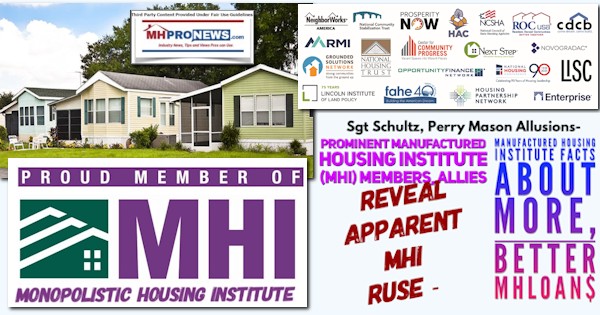 B) MHI claims it wants to see HUD implement its enhanced preemption authority under the Manufactured Housing Improvement Act (MHIA) of 2000. If so, then why didn't they weigh in on the controversy in Ayden, NC or Bryan, TX?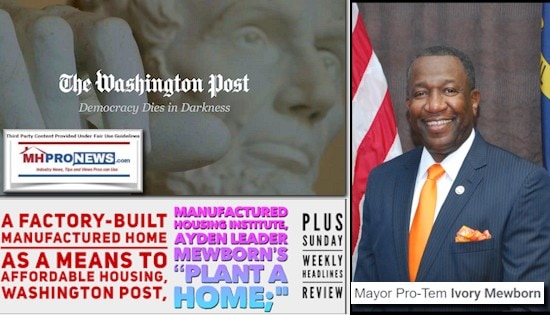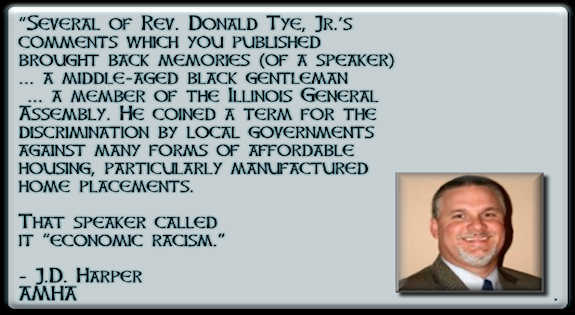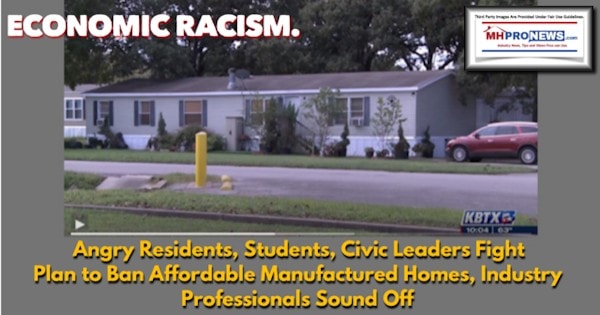 C) On the looming Department of Energy (DOE) rule, MHI claims it wants to beat it back. If so, then why did a source at DOE provide documented evidence that MHI was previously asking for this rule to be fast-tracked?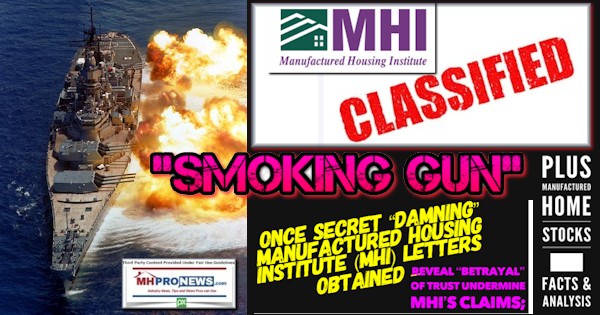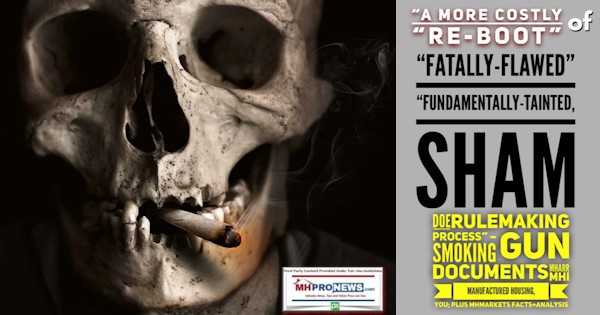 D) If Clayton Homes, other Berkshire Hathaway and related brand leaders, MHI and their staff and board leadership are not trying to rig the marketplace to yield low volume and consolidation than why have they ducked responding to evidence to the contrary once again?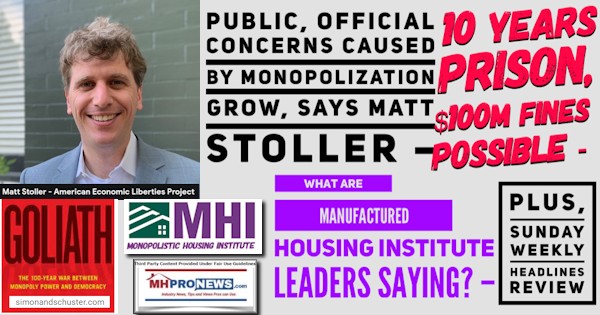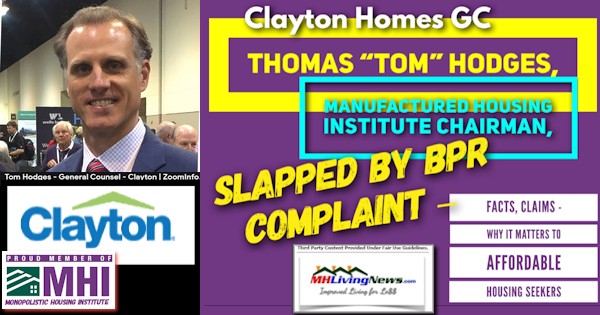 As Florida Manufactured Housing Association Executive Director Jim Ayotte ironically put it, 'this is not rocket science.' Manufactured housing has good laws. Manufactured housing has a good story to tell.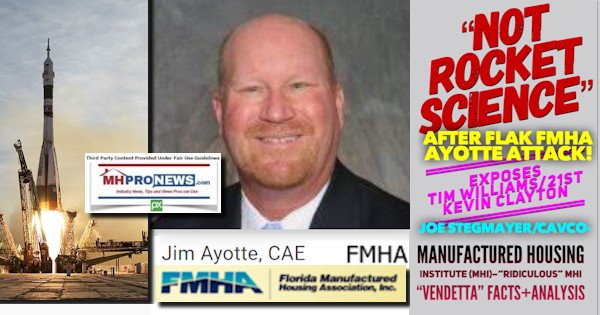 Then, why has MHI and its dominating brands failed so consistently to do what is common sense? They can't have it both ways. If they are leaders, then their leadership is missing their own stated marks. Mainstream housing can't keep up. Manufactured housing has an opportunity to 'catch up,' as William "Bill" Boor himself said.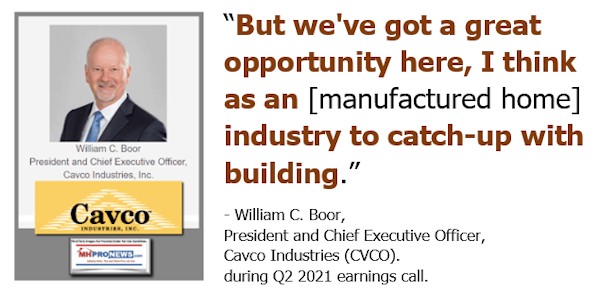 Then, why aren't the powers that be behind MHI doing the common sense steps that would cause the industry to catch up and surpass conventional housing?  The answer to these questions routinely goes back to what several of MHI's own members have publicly said. They want consolidation.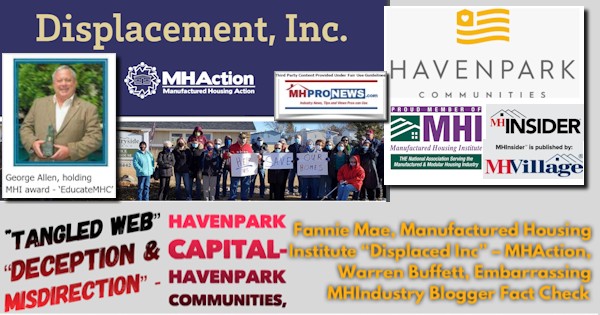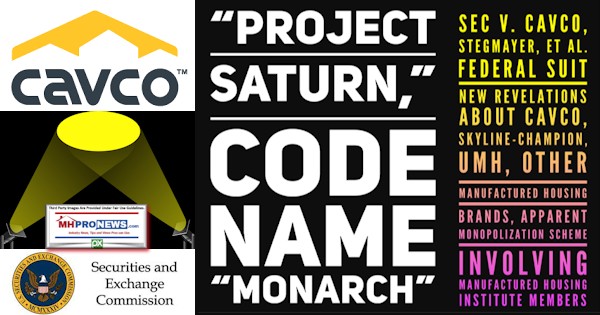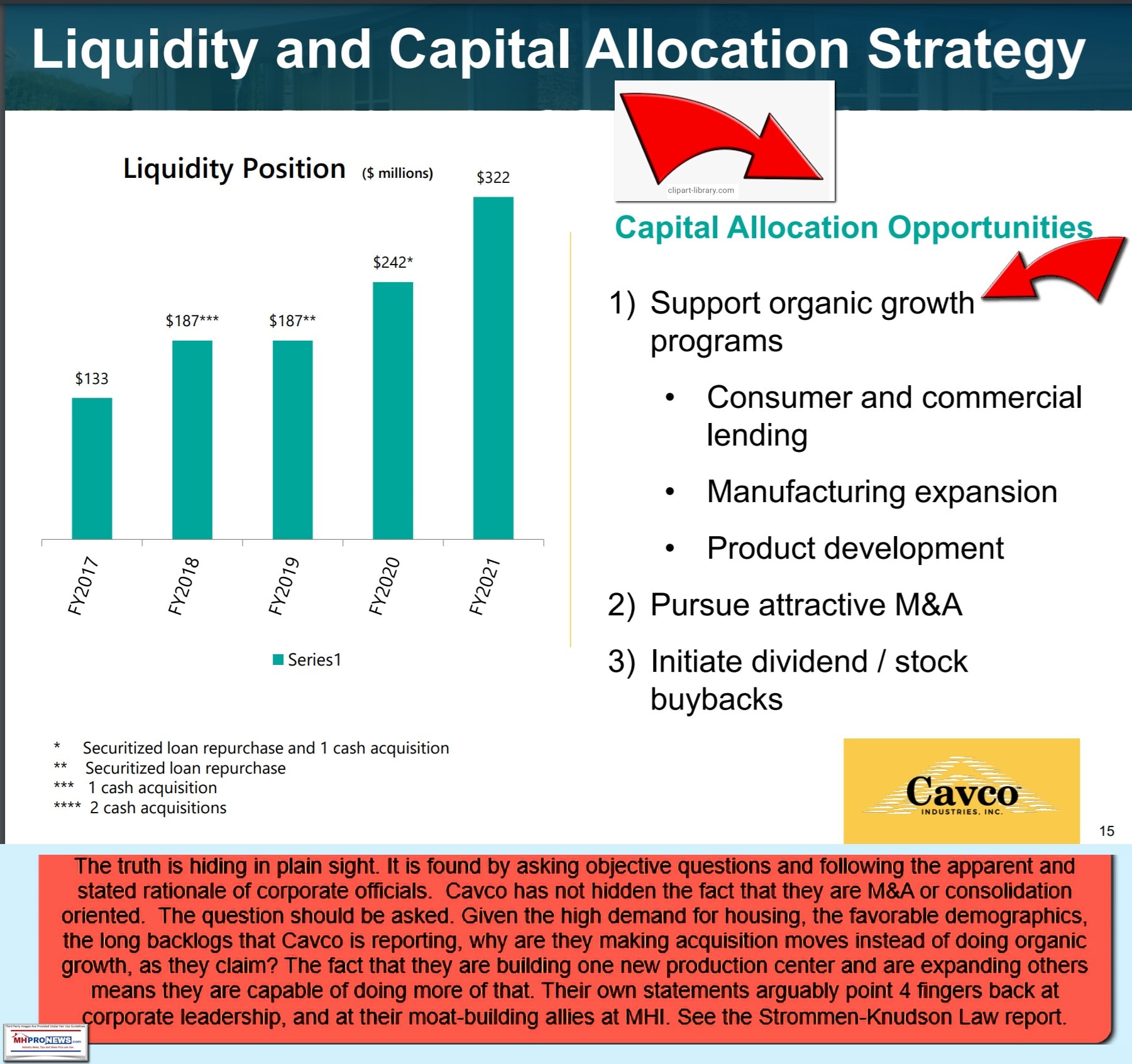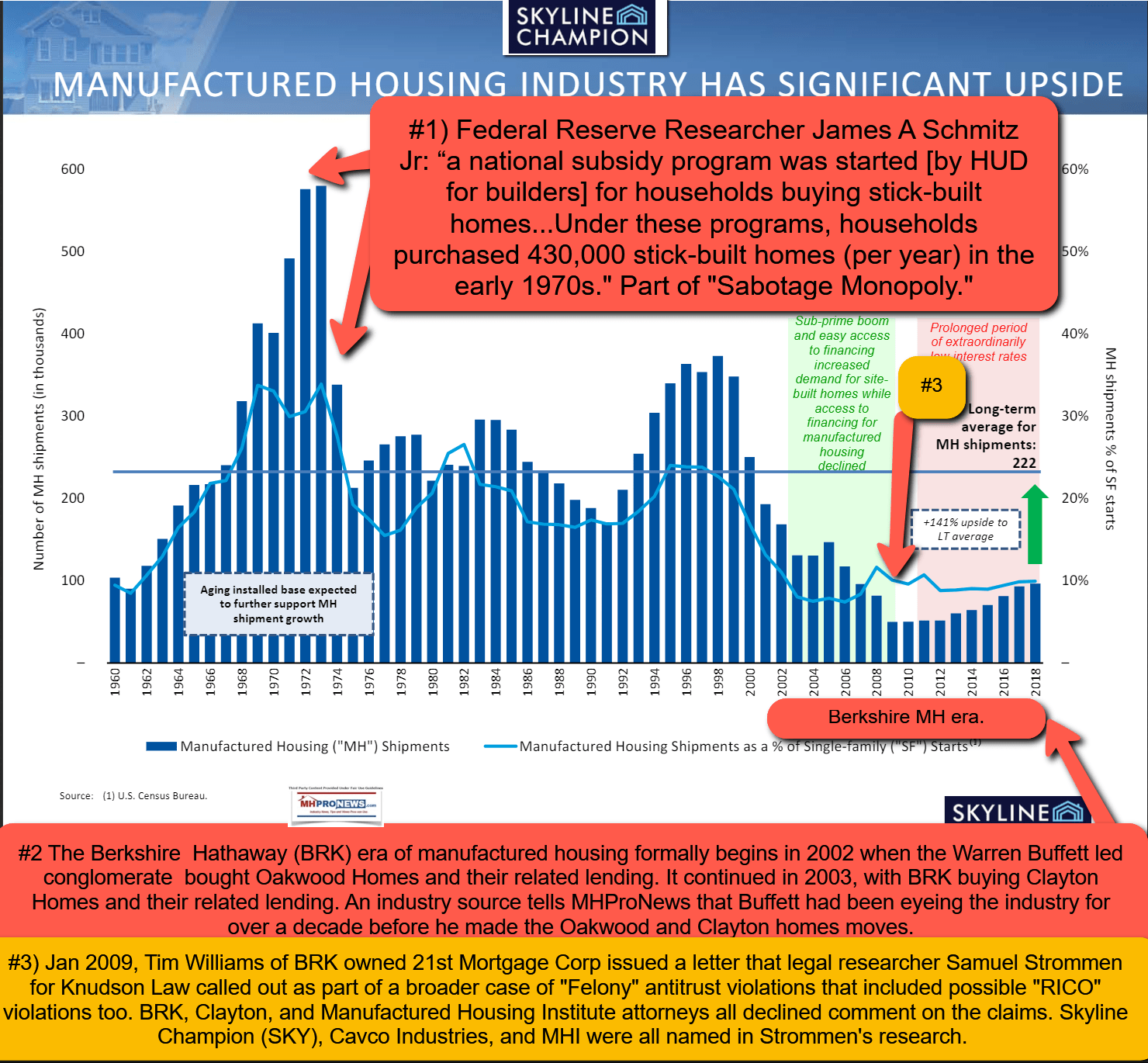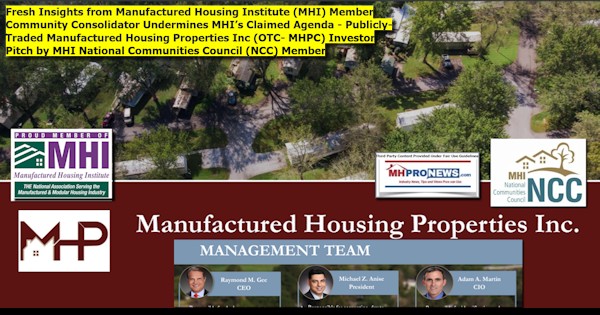 Consolidation occurs more readily when an industry is underperforming.
Next up is our business daily recap of yesterday evening's market report, related left-right headlines, and manufactured housing connected equities.
The Business Daily Manufactured Home Industry Connected Stock Market Updates.  Plus, Market Moving Left (CNN) – Right (Newsmax) Headlines Snapshot. While the layout of this daily business report has been evolving over time, several elements of the basic concepts used previously are still the same. For instance. The headlines that follow below can be reviewed at a glance to save time while providing insights across the left-right media divide. Additionally, those headlines often provide clues as to possible 'market-moving' news items.
Market Indicator Closing Summaries – Yahoo Finance Closing Tickers on MHProNews…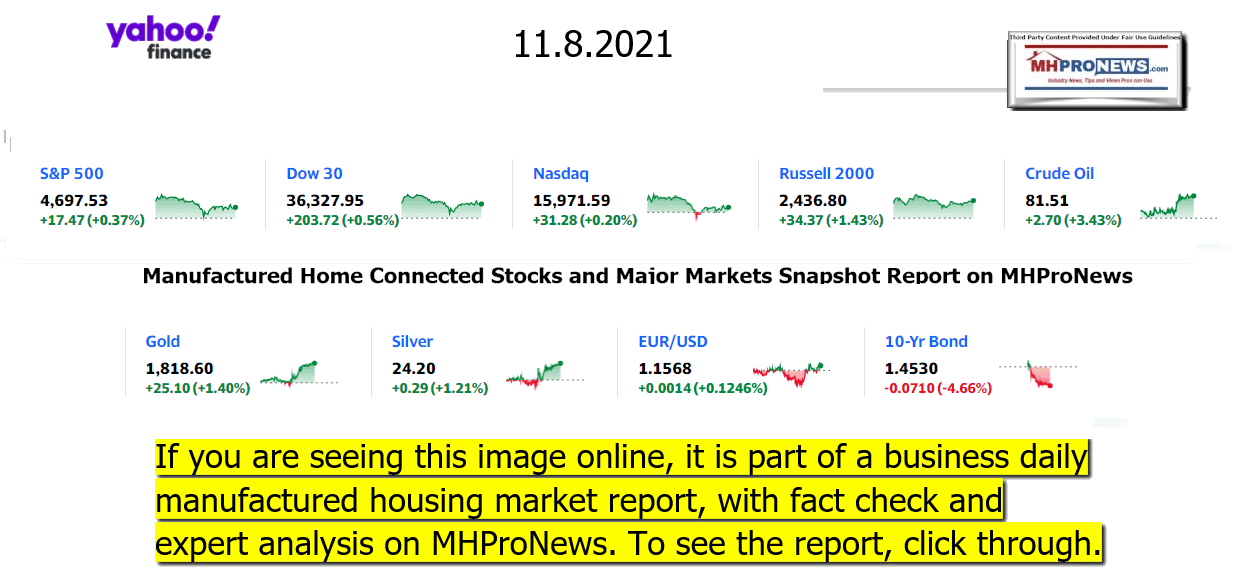 Headlines from left-of-center CNN Business – from the evening of 11.8.2021
Monster tax bill
Tesla head Elon Musk arrives to have a look at the construction site of the new Tesla Gigafactory near Berlin on September 03, 2020 near Gruenheide, Germany.
Taxes, not Twitter, are the real reason Elon Musk might sell some Tesla shares
Prices are skyrocketing. Goldman Sachs says prices will go even higher
Short squeezes are pushing these stocks to the moon
Astroworld promoter Live Nation has a history of safety violations
Key Fed official Randal Quarles plans to resign, creating another vacancy for Biden to fill
Airline stocks soar ahead of eased US travel restrictions
How much life insurance do you need?
Do you have what it takes to become a landlord? Answer these 4 questions.
BP won't quit controversial US oil lobby. Its CEO explains why
The Peloton movement may be over
SpaceX splashdown: Astronauts slated to return home from six-month ISS mission
'The future is bleak.' Why more Brits are turning to food banks
New Heinz Marz Edition ketchup has implications that go far beyond flavor
Katz's Deli, Carbone and others are delivering nationwide through DoorDash
Your Thanksgiving meal will cost more this year
This April 13, 2019, file photo, shows rows of homes, in suburban Salt Lake City. With prices surging worldwide for heating oil, natural gas and other fuels, the U.S. government said Wednesday, Oct. 13, 2021, it expects households to see jumps of up to 54% for their heating bills compared to last winter.
These companies are snapping up houses. Here's what it means for homebuyers and sellers
People arrive at a job fair job fair at George M. Steinbrenner Field in Tampa, Florida on Thursday, Sept. 30, 2021.
America's women are still on the sidelines, even as the jobs recovery picks up steam
Aaron Rodgers #12 of the Green Bay Packers warms up prior to the game against the Washington Football Team at Lambeau Field on October 24, 2021 in Green Bay, Wisconsin. Green Bay defeated Washington 24-10.
Aaron Rodgers' State Farm commercials are disappearing from your TV
TESLA
Owners say they are wowed — and alarmed — by 'full self-driving'
Hertz is buying 100,000 Teslas
Tesla is now worth more than $1 trillion
Senators call for federal probe into Autopilot claims
Tesla shakes off supply chain issues to post record profit
OIL
An employee is seen at an oil platform operated by Lukoil company at the Kravtsovskoye oilfield in the Baltic Sea, Russia September 16, 2021. REUTERS/Vitaly Nevar
White House says OPEC and Russia are putting the global recovery at risk
World produces more fossil fuel than it should, UN says
Bank of America warns $120-a-barrel oil is on the way
Nigeria is oil rich and energy poor. It can't wait around
Energy crisis 'wake up call' for Europe to ditch fossil fuels
Headlines from right-of-center Newsmax – evening of 11.8.2021
House's Jan. 6 Panel Subpoenas 6 More Trump Associates in Probe
A committee investigating the Jan. 6 Capitol attack has issued subpoenas to six associates of former President Donald Trump who were involved in his efforts to overturn his defeat in the 2020 election, further escalating the panel's probe into the origins of the violent attack. Among them are John Eastman, a lawyer who advised the former president; and Michael Flynn, (pictured), who was national security adviser to Trump [Full Story]
Newsmax TV
Tenney: 'Unfortunate' Repubs Backed Infrastructure Bill | video
Col. Scheller's Parents: Son Deserves Honorable Discharge | video
Hice: Dems Will Pause Spending Bill Over Biden, CBO | video
Burchett: Lawmakers 'Gutless' for Avoiding Anti-Mandate Bill | video
Mark Meadows: Climate Agenda 'Wrapped in Dollar Bills | video
Pete Sessions: Infrastructure Taxes Won't Be Apparent at First | video
More Newsmax TV
Newsfront
Rick Santorum: Why I've Joined Convention of States Project as a Sr. Adviser
There are good people in Washington, but they won't save our nation…. [Full Story]
Ciattarelli Campaign Denies Fraud but Says Recount Possible
New Jersey Republican Jack Ciattarelli's campaign denied Monday that [Full Story]
Gunmaker Remington Moves Global HQ to Georgia
Remington has announced it will relocate its global headquarters to [Full Story]
6 Panel Subpoenas 6 More Trump Associates
A committee investigating the Jan. 6 Capitol attack has issued [Full Story]
Newsmax Opposes Vaccine Mandate, Here's Why
President Joe Biden's new OSHA rule requiring businesses to have [Full Story]
Ex-NFL Player, GOP Hopeful Jake Bequette Slams Kaepernick's 'Disgraceful' Netflix Series
Former New England Patriots defensive end Jake Bequette slammed Colin [Full Story] | Platinum Article
US Charges Ukrainian and Russian in Major Ransomware Spree, Seizes $6M
The Justice Department charged a Ukraine national and a Russian in [Full Story]
Expansion of Mail-In Ballots Will Fuel Voters' Concerns Over Election Integrity
With votes – mostly from mail-in ballots – still being tallied in New [Full Story] | Platinum Article
US-Mexico Border Reopens After 20 Months of COVID Disruption
There were fewer crossings at the Mexico-United States border than [Full Story]
Biden Team Defends Worker Vaccine Rule, Wants Cases Combined
Its private employer vaccine mandate on hold, the Biden [Full Story]
Florida Gov. Ron DeSantis Launches Reelection Campaign
Republican Florida Gov. Ron DeSantis has filed to run for reelection, [Full Story]
Howard Stern Slams Aaron Rodgers in Expletive-filled Rant
Build Really Big Forts for Kids. It's Durable, Reusable, and Made in USA.
Make-A-Fort
Barack Obama Berates Donald Trump for Exiting Paris Climate Agreement
Former President Barack Obama on Monday blasted former President [Full Story]
Trump Blasts 'Fake News' Report He Threatened to Leave GOP
Former President Donald Trump on Monday slammed a report he told [Full Story]
Senior NIH Doctor Questions COVID Vaccine Mandates
An unvaccinated senior doctor at the National Institute of Health is [Full Story]
Related
Federal COVID Shot Opt-Out Not as Clear as Democrats Claim
Burchett to Newsmax: Lawmakers 'Gutless' for Avoiding Anti-Mandate Bill |video
Emilio Estevez Says No to 'Mighty Ducks' Sequel Due to Vaccine Mandate
Surgeon General Murthy: Pandemic, Not Mandates Harming US Economy |video
Biden Vaccine Mandates Face First Test With Federal Workers
Federal Appeals Court Freezes Biden's Vaccine Rule for Companies
Witness Wounded by Rittenhouse Claims He Saw Teen as 'Active Shooter'
The only person by Kyle Rittenhouse to survive testified Monday that [Full Story]
Pence: GOP Will 'Win Back This Country' in 2024
Former Vice President Mike Pence told a Jewish leadership conference [Full Story]
Report: Critical Race Theory Bans Threaten Free Speech
Legislative bans on teaching critical race theory in schools "impose [Full Story]
CNN Poll: Most Voters Say Biden Not Focused on America's Most Important Issues
A majority of Americans say President Joe Biden hasn't paid enough [Full Story]
McConnell Projects 'Great Likelihood' GOP Takes Over in '22
Senate Minority Leader Mitch McConnell, R-Ky., is expressing [Full Story]
Six NY State Prisons to Shutter Next Year, Inmate Population Decline Cited
Six facilities in New York's state prison system – including two [Full Story]
Imports From Chinese Firm Backed by Kerry Investments Seized for Using Forced Labor
LONGi Green Energy, a Chinese firm backed by an investment group in [Full Story]
Texas Poll: Signs Point to GOP Midterm Domination in State
There was some talk in recent elections cycles that Democrats might [Full Story]
Top Pollsters: Republicans Should Beware Dividing Their Own House
But trying to use Virginia as a reason to divide the party into camps [Full Story]
Man Charged in Jan. 6 Capitol Attack Seeks Asylum in Belarus
A man on the FBI's Most Wanted List for allegedly attacking police [Full Story]
China Builds Mockups of US Navy Ships in Area Used for Missile Target Practice
China's military has built mockups in the shape of a U.S. Navy [Full Story]
Study: 30 Percent of Millennials Identify as LGBTQ
Nearly one-third of U.S. millennials identify as gay or transgender [Full Story]
Energy Experts Warn Heating Costs Will Skyrocket This Winter
It's going to cost a lot more to heat homes this winter, even if the [Full Story]
Regeneron's Antibody Drug Shows Protection Against COVID-19 for Up to 8 Months
Regeneron Pharmaceuticals Inc said on Monday a single dose of its [Full Story]
Iran Says US Sanctions Must Be Lifted in Verifiable Process
Iran is demanding that all U.S. sanctions should be lifted in a [Full Story]
Supreme Court to Hear Secrets Case Over Muslim Surveillance
The Supreme Court is preparing to hear a case about the government's [Full Story]
One Simple Method to Keep Your Blood Sugar Below 100
Glucofort
More Newsfront
Finance
Surgeon General Murthy: Pandemic, Not Mandates Harming US Economy
The COVID-19 pandemic, not vaccine mandates, is what is hurting the U.S. economy, and the Biden administration is confident it can survive the legal challenges that are growing against the requirements, Surgeon General Vivek Murthy said Sunday…. [Full Story] | video
PayPal Profit Rises Above Estimates as More People Shop Online
Latest Exit From Fed's Board Gives Biden Three Slots to Fill
Bitcoin Inflows Hit Record High So Far in 2021 -CoinShares Data
Fed Officials Pivot to Interest Rates, Jobs, Inflation
More Finance
Health
Regeneron's Antibody Drug Shows Protection Against COVID-19 for Up to 8 Months
Regeneron Pharmaceuticals Inc said on Monday a single dose of its antibody cocktail reduced the risk of contracting COVID-19 by 81.6% in the two to eight months period following the drug's administration in a late-stage trial…. [Full Story]
Fish Oil May Boost Brain Function in People With Heart Disease
Stock Your Medicine Cabinet Now for Cold and Flu Season
Study: Dietary Fat From Plant Foods Cuts Stroke Risk
COVID Vaccine Expectations Predict Odds for Side Effects
Manufactured Housing Industry Investments Connected Equities Closing Tickers
Some of these firms invest in manufactured housing, or are otherwise connected, but may do other forms of investing or business activities too.
NOTE: The chart below includes the Canadian stock, ECN, which purchased Triad Financial Services, a manufactured home industry lender
NOTE: Drew changed its name and trading symbol at the end of 2016 to Lippert (LCII).
NOTE: Deer Valley was largely taken private, say company insiders in a message to MHProNews on 12.15.2020, but there are still some outstanding shares of  the stock from the days when it was a publicly traded firm.  Thus, there is still periodic activity on DVLY.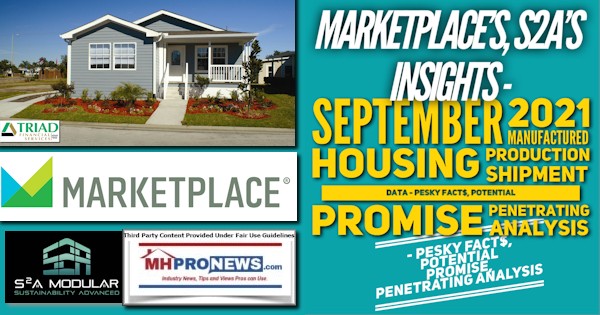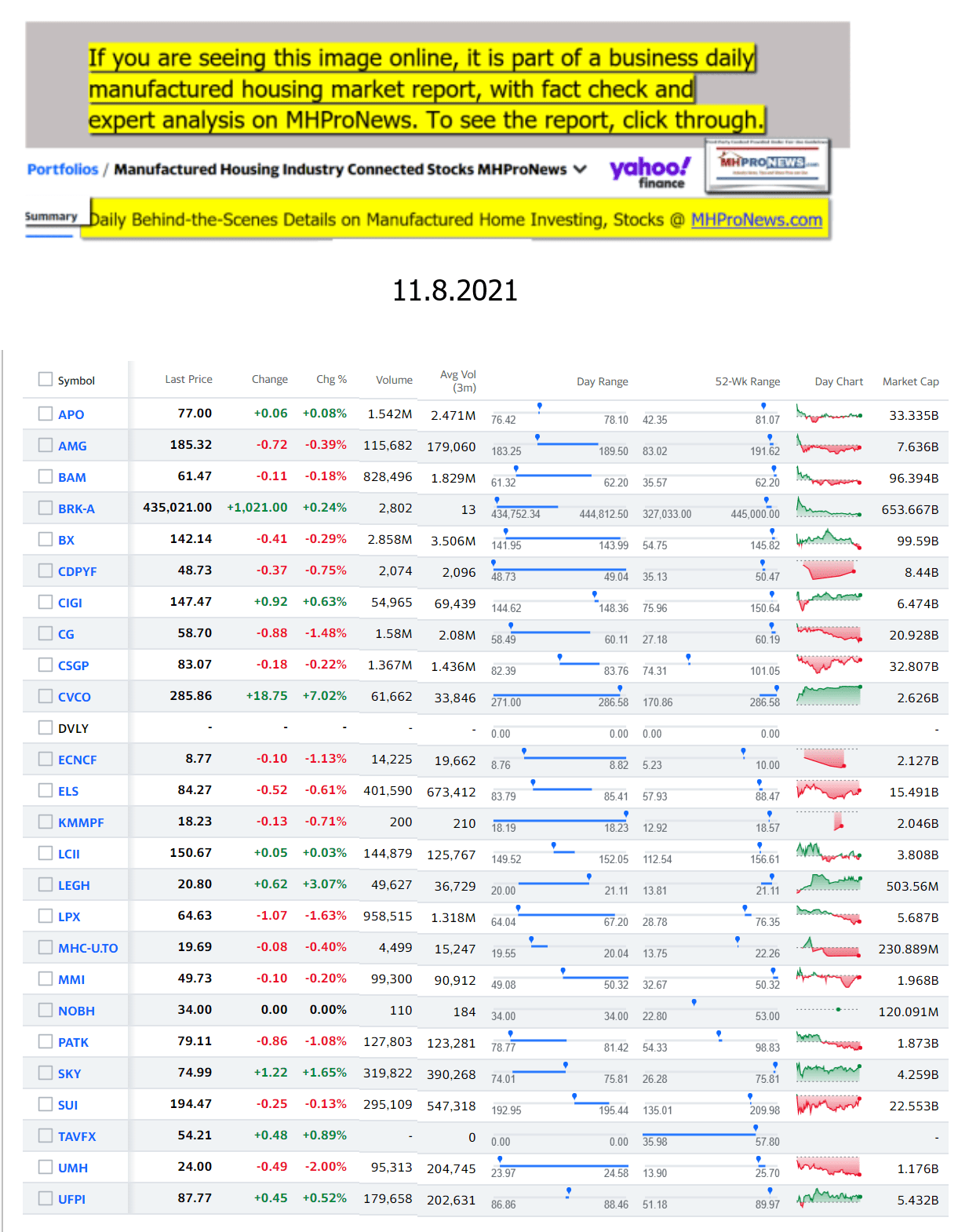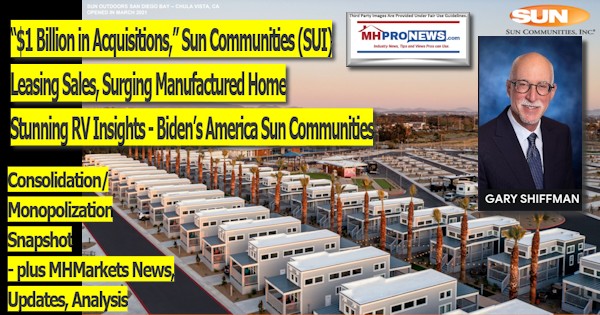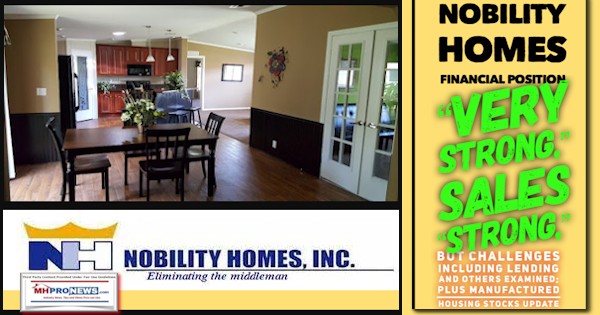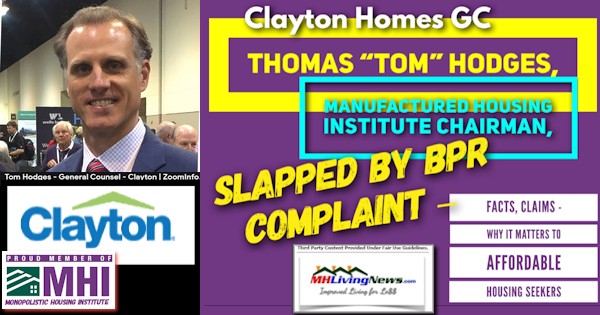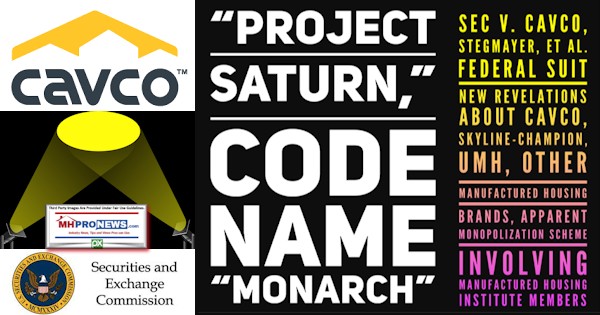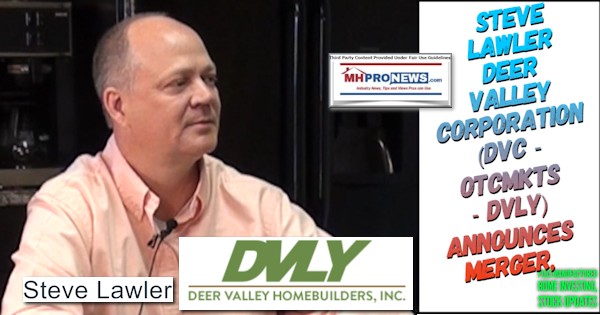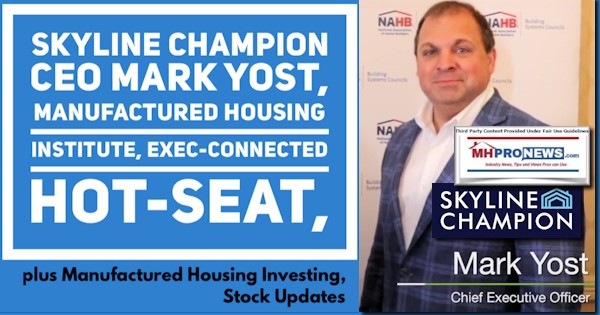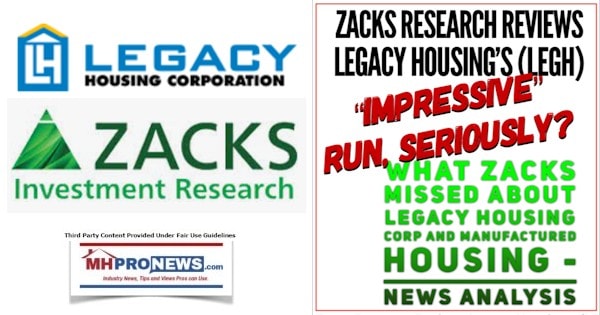 As the Summer of 2021 draws to a close…
Berkshire Hathaway is the parent company to Clayton Homes, 21st Mortgage, Vanderbilt Mortgage and other factory built housing industry suppliers.
· LCI Industries, Patrick, UFPI, and LP each are suppliers to the manufactured housing industry, among others.
· AMG, CG, and TAVFX have investments in manufactured housing related businesses. For insights from third-parties and clients about our publisher, click here.
Enjoy these 'blast from the past' comments.
MHProNews. MHProNews – previously a.k.a. MHMSM.com – has celebrated our 11th year of publishing, and is starting our 12th year of serving the industry as the runaway most-read trade media.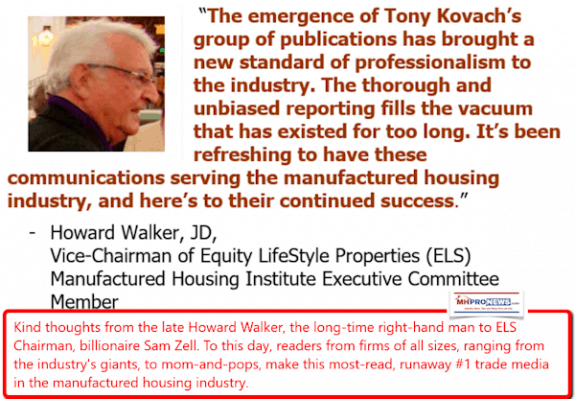 Sample Kudos over the years…
It is now 11+ years and counting…
Learn more about our evolutionary journey as the industry's leading trade media, at the report linked below.
· For expert manufactured housing business development or other professional services, click here.
· To sign up in seconds for our industry leading emailed headline news updates, click here.

Disclosure. MHProNews holds no positions in the stocks in this report.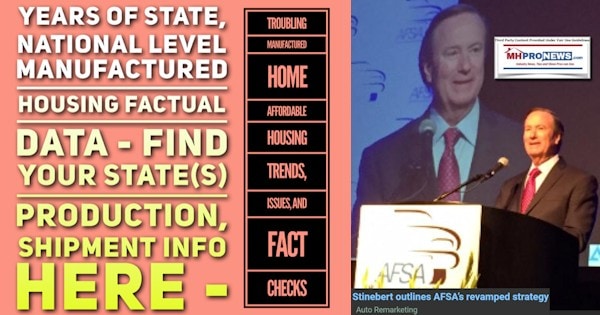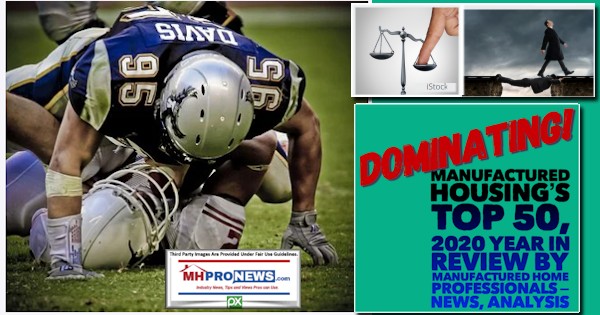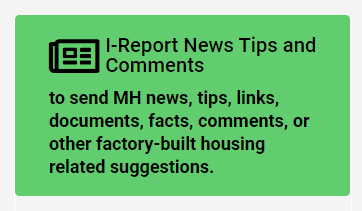 That's a wrap on this installment of "News Through the Lens of Manufactured Homes and Factory-Built Housing" © where "We Provide, You Decide." © (Affordable housing, manufactured homes, stock, investing, data, metrics, reports, fact-checks, analysis, and commentary. Third-party images or content are provided under fair use guidelines for media.) (See Related Reports, further below. Text/image boxes often are hot-linked to other reports that can be access by clicking on them.)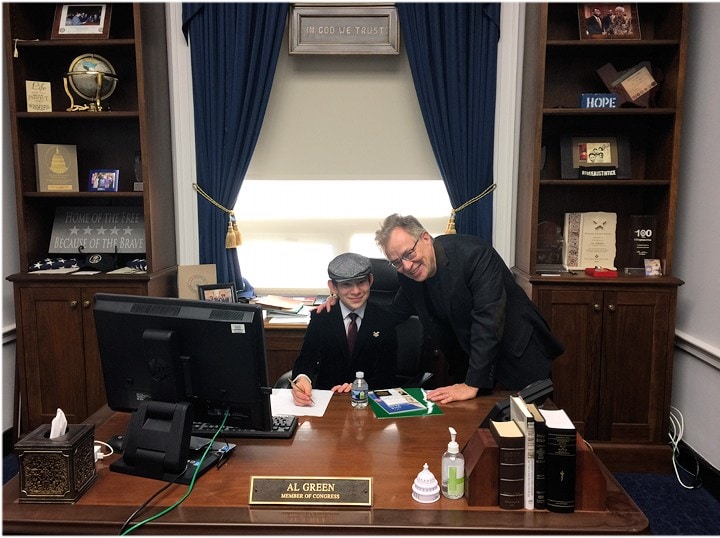 By L.A. "Tony" Kovach – for MHProNews.
Tony earned a journalism scholarship along with numerous awards in history. There have been several awards and honors and also recognition in manufactured housing. For example, he earned the prestigious Lottinville Award in history from the University of Oklahoma, where he studied history and business management. He's a managing member and co-founder of LifeStyle Factory Homes, LLC, the parent company to MHProNews, and MHLivingNews.com. This article reflects the LLC's and/or the writer's position, and may or may not reflect the views of sponsors or supporters.