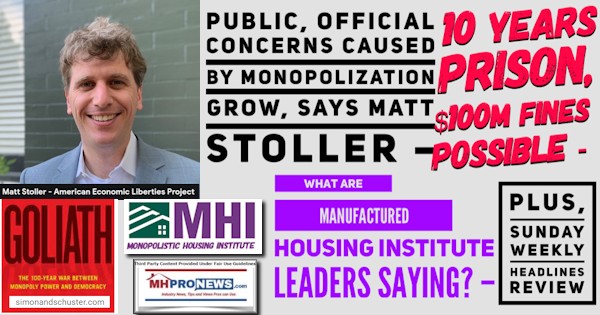 "Workers and independent business people – even in the professional class – are supremely mad at monopolists," said Matt Stolller in his Big newsletter on 11.5.2021. "Writing about monopoly is largely about pointing out problems, but increasingly it's also about showing a society waking from its slumber, and beginning to fight back," said Stoller under the headline: "Will the Great Resignation Turn Into the Great Rebellion?" According to a source connected to his Substack newsletter, they are "hearing more about Clayton Homes and its financing wing." Stoller is well known for his antitrust, anti-monopoly focus.
He is the author of Goliath, which has the subtitle,  "The 100 Year War Better Monopoly Power and Democracy."
Which is a useful lead into the questions poised by MHProNews to Thomas "Tom" Hodges, general counsel to Clayton Homes and MHI chairman. That same message included other Berkshire Hathaway, Clayton Homes, 21st Mortgage Corporation, Vanderbilt Mortgage and Finance (VMF), MHI staff, and related attorneys.
from:
L. A. Tony Kovach – MHProNews
to:
"Hodges, Tom"  @claytonhomes,
"Clayton, Kevin" @claytonhomes,
Ron Olson, J.D. @ MTO Law, Berkshire Hathaway,
Eric Hamilton @VMF.com,
Tim Williams @21stmortgage.com,
Matt Webb @21stmortgage.com,
Lesli Gooch @MfgHome.org,
David Goch @WC-B Law
John Greiner @Graydon.law>
date:
Nov 5, 2021, 3:09 PM
subject:
Tom Hodges, Berkshire Hathaway, Clayton Homes, 21st, VMF, Manufactured Housing Institute Leadership, request for comments
Tom, MHI Corporate and staff leadership,
As you may know, Clayton Homes General Counsel and MHI Chairman Thomas "Tom" Hodges has been accused of various acts that include felonies and suborning perjury. Should that claim prove accurate, it is apparent that others involved at Berkshire Hathaway, MHI, and various member brands could also be accused of similar illegalities.
15 U.S. Code § 2 – Monopolizing trade a felony; penalty
Every person who shall monopolize, or attempt to monopolize, or combine or conspire with any other person or persons, to monopolize any part of the trade or commerce among the several States, or with foreign nations, shall be deemed guilty of a felony, and, on conviction thereof, shall be punished by fine not exceeding $100,000,000 if a corporation, or, if any other person, $1,000,000, or by imprisonment not exceeding 10 years, or by both said punishments, in the discretion of the court.
According to Criminal Defense Attorney: "Federal laws against suborning perjury set the punishment at up to five years in prison, plus fines. States also punish suborning perjury, which is always a felony and will carry the possibility of at least a year in state prison."
Hodges, and MHI board members have per your own organization's statements been authorizing MHI's president and CEO to sign off on the following statement to the IRS, which is made under penalties of perjury.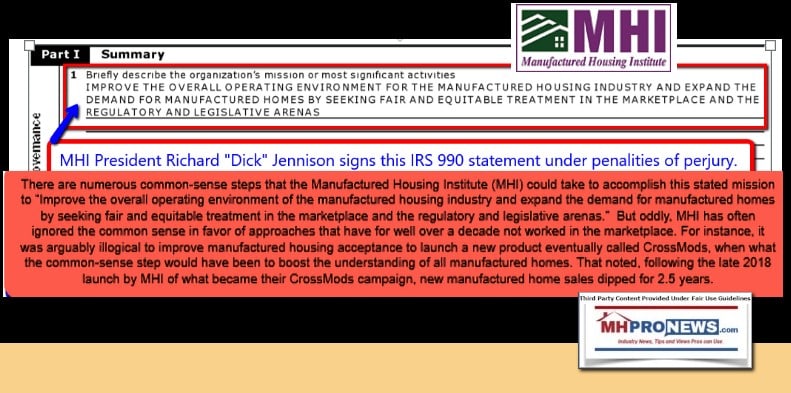 These 990 statements are made under penalties of perjury.
Such a statement had apparently been signed for years. While I'm not an attorney, where statutes of limitations might apply, "Tolling is a legal doctrine that allows for the pausing or delaying of the running of the period of time set forth by a statute of limitations, such that a lawsuit may potentially be filed even after the statute of limitations has run." Wikipedia. There are doubtlessly numbers of manufactured housing professionals who have been unaware of what this evidence-based allegations may mean for their business interests. Even more consumers are thus impacted too.
Later, MHI's 990 read as follows: "THE MANUFACTURED HOUSING INSTITUTE (MHI) IS THE ONLY NATIONAL TRADE ORGANIZATION REPRESENTING ALL SEGMENTS OF THE FACTORY-BUILT HOUSING INDUSTRY MHI MEMBERS INCLUDE HOME BUILDERS, RETAILERS, COMMUNITY OPERATORS, LENDERS, SUPPLIERS AND AFFILIATED STATE ORGANIZATIONS MEMBERS ARE RESPONSIBLE FOR MORE THAN 85 PERCENT OF THE HOMES PRODUCED EACH YEAR."
The word "represent" and variations have specific meaning: "represent. v. 1) to act as the agent for another. 2) to act as a client's attorney." – per Dictionary.Law.com."
Additionally, on August 30, 2021, MHI used "the wires" to send out an email that said the following.
"The Manufactured Housing Institute is at the forefront of protecting your business and expanding opportunities."
Meaning, MHI has repeatedly claimed to be working for the best interests of "all segments" of the industry. The MHI board was recently shown as shown here. Tenenbaum Legal says about nonprofit board member duties: "the ultimate legal responsibility for the actions (and inactions) of the nonprofit rests with the board. (Note that the term "directors" is synonymous with "board members.")" That includes a "Fiduciary Duty" which that source says: "In short, this means they are required to act reasonably, prudently and in the best interests of the organization, to avoid negligence and fraud, and to avoid conflicts of interest." There is a Duty of Care and a Duty of Loyalty: "In other words, officers and directors cannot put personal interests above the interests of the nonprofit."
The evidence-based argument has been advanced that MHI has been acting on behalf of a few insider firms that are often board members. Those insider firms have apparently benefited from a failure to implement existing laws. So, while MHI and their leaders have at various times postured support for full implementation of specific laws or policies, failure to accomplish those stated goals has benefited a few at cost to thousands of firms that Kevin Clayton, on behalf of MHI, said cost thousands of firms to fail.
MHI has over the years raised several important topics. But when carefully examined, what has MHI actually done with respect to those issues that they've raised?
In no particular order of importance:
Enforcing "enhanced preemption" and other provisions of the Manufactured Housing Improvement Act of 2000. If MHI is serious about getting that enforced, why hasn't MHI sued for enforcement? Tiny House Hands Up (THHU) and the Institute for Justice (IJ) did to get their rights enforced. Why not MHI, with all of its legal resources?
Kevin Clayton, on behalf of MHI, said that manufactured housing needs more liquidity. Then why hasn't MHI, Clayton Homes, Berkshire, et al sued to get FHFA, Fannie Mae, Freddie Mac, FHA, and Ginnie Mae to make the modifications that MHI claims to want?
Department of Energy looming mandate. If MHI et al are serious on this issue, then why did MHI ask to have this rule expedited? Will MHI et al file suit to stop this rule that they admit is harmful?
MHI has said for some 16 years that there was a need for a national image campaign. Then why is the only plan in the last 16 years the apparently failed CrossModTM scheme that paralleled a market decline after it was rolled out? Will MHI stop that obviously failed CrossMods plan, and implement an authentic and effective national marketing campaign?
There are more issues, as you know. But addressing those would be valued and will clarify the concerns of readers, public officials, investors, and others. Should you decided to reply this time, we can in turn publish that response and share it with those reading this inquiry.
You are also welcomed to weigh in on any of the reports that follow.
Thank you.
…"
##
What followed was the content of our most recent MHProNews email, which included several of the headlines shown below, plus others. Over 24 hours after that request for comment message being sent, there has not yet been a reply from those addressed. But other engagement with MHProNews as a result of the email sent to those cited above has occurred.  Stay tuned.
That noted, don't miss the Postscript today. It will be short and sweet.
With no further adieu, what follows are the headlines for the week that was, from 10.31.2021 to 11.7.2021.
What's New on MHLivingNews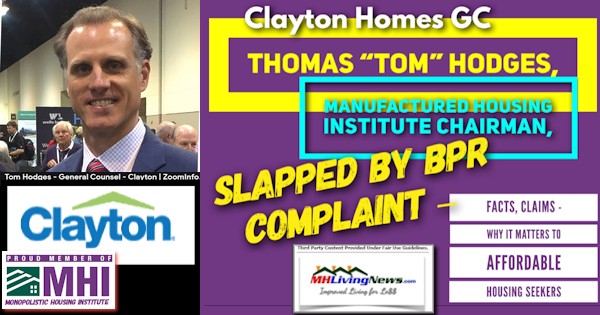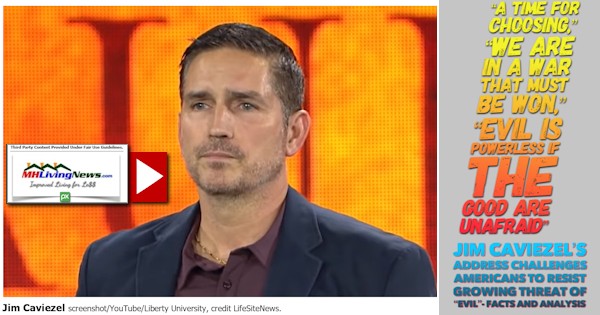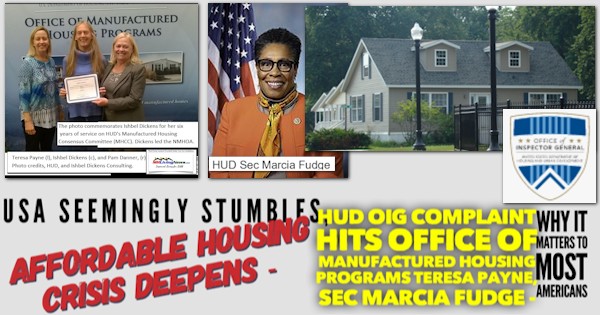 What is New from Washington, D.C. from MHARR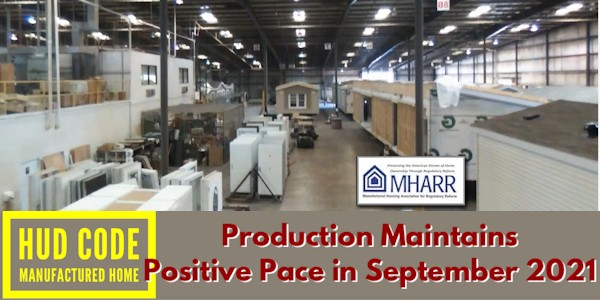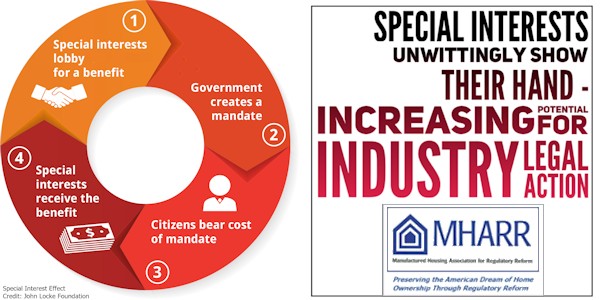 What's New on the Masthead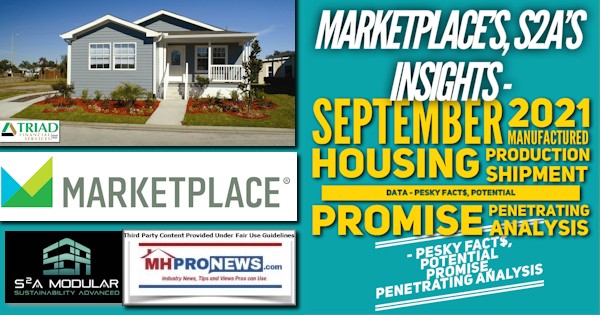 What's New and 'Read Hot' on the Words of Wisdom from Tim Connor, CSP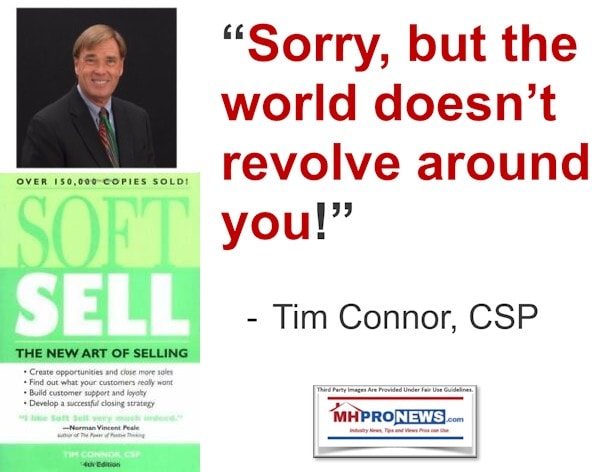 What's New on the Daily Business News on MHProNews
Saturday 11.6.2021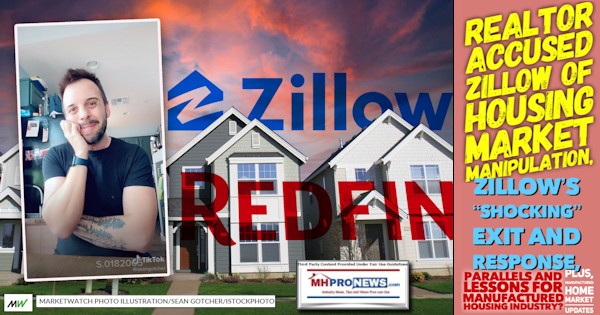 Friday 11.5.2021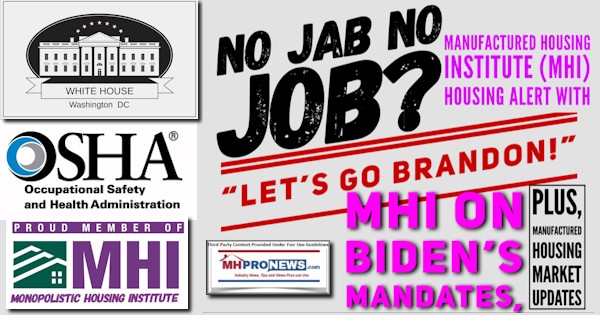 Thursday 11.4.2021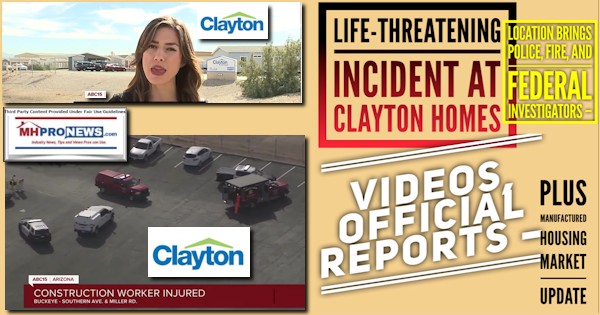 Wednesday 11.3.2021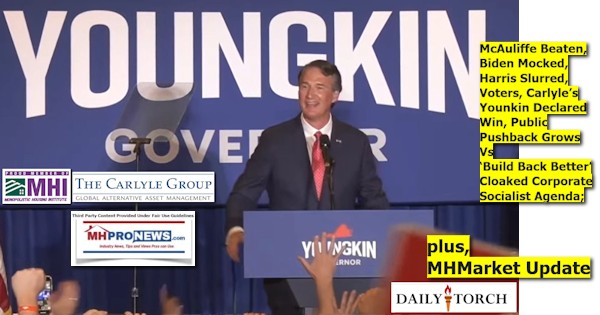 Tuesday 11.2.2021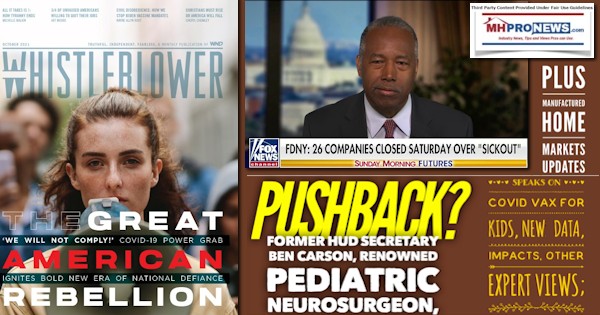 Monday 11.1.2021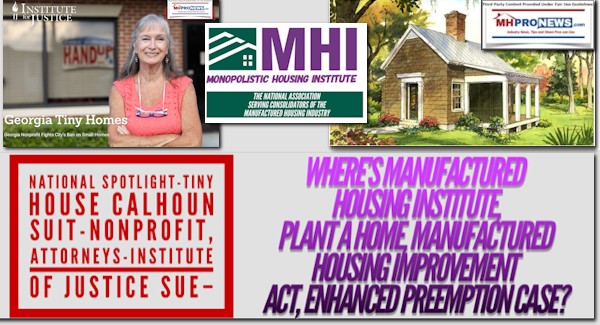 Sunday 11.31.2021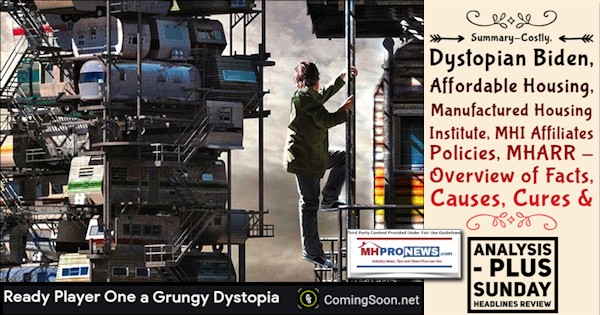 Postscript
The Manufactured Housing Institute (MHI) could have been part of something significant and beautiful in Ayden, NC. But the Reverend Ivory Mewborn reached out to the Baptist Global News to highlight what is sadly occurring his his community. He's calling on believers to give affordable housing, manufactured homes, and this form of justice prayers and attention. See his thoughtful Op-Ed.

Which brings this point to mind. Why hasn't any MHI president or CEO actually used the words "Manufactured Housing Improvement Act of 2000" and "enhanced preemption" in the same op-ed or letter to the editor in the last 10 plus years?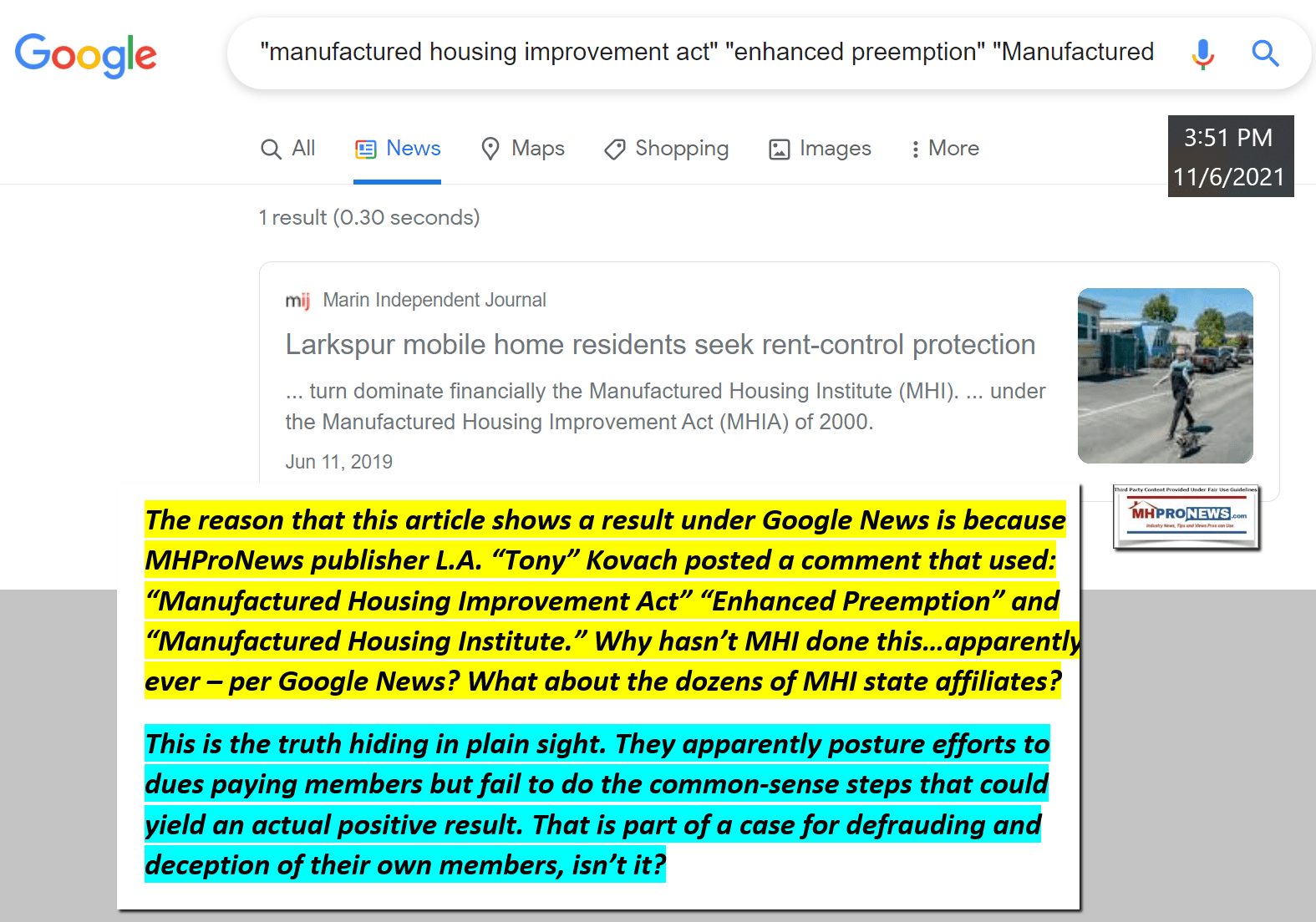 Why hasn't all of the dozens of state association affiliates of MHI made an effort in their respective states to do the same? It is not just words that speak, but actions that align with the words that can make the difference. The presence of words in the absence of the proper action is nearly an axiomatic fit for one of Aesop's Fables.
Zillow and Redfin responded to concerns in which they weren't actually named initially, as the Saturday report linked above reflects. By neither Berkshire, nor Clayton Homes, 21st, MHI, et al have bothered to respond to actual allegations that name them? Is it because they would be digging an ever deeper hole for themselves, regardless of whatever they might say?
Stay tuned for what lies ahead. ##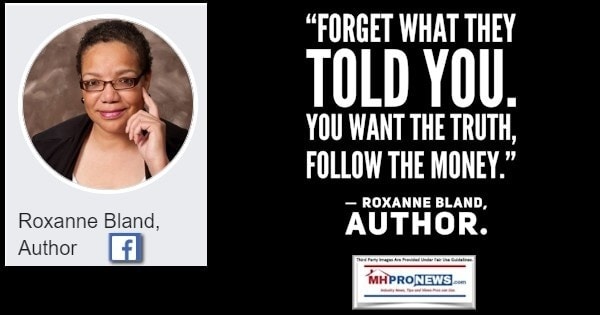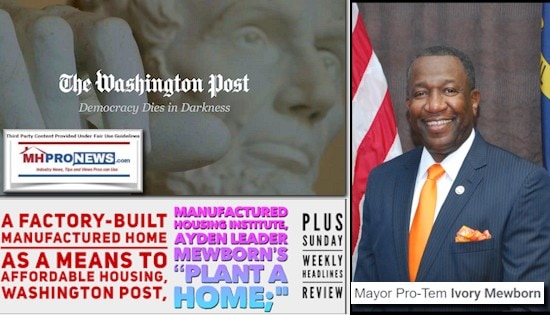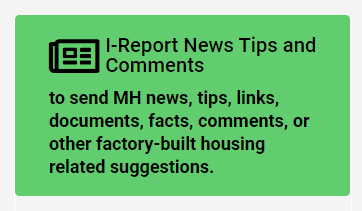 Our thanks to you, our sources, and sponsors for making and keeping us the runaway number one source for authentic "News through the lens of manufactured homes and factory-built housing" © where "We Provide, You Decide." © ## (Affordable housing, manufactured homes, reports, fact-checks, analysis, and commentary. Third-party images or content are provided under fair use guidelines for media.) (See Related Reports, further below. Text/image boxes often are hot-linked to other reports that can be access by clicking on them.)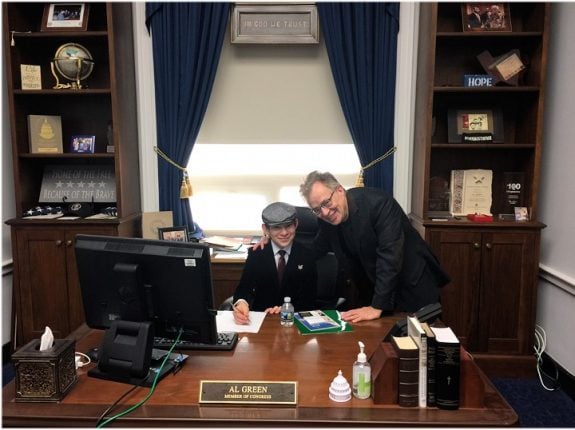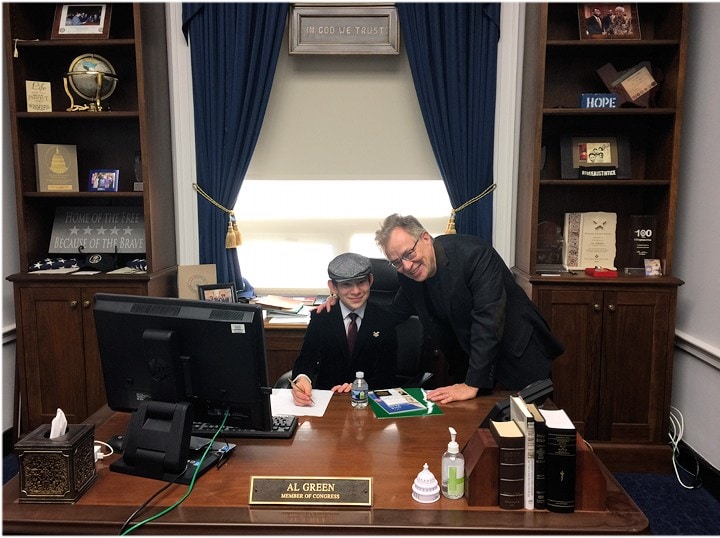 By L.A. "Tony" Kovach – for MHProNews.com.
Tony earned a journalism scholarship and earned numerous awards in history and in manufactured housing.
For example, he earned the prestigious Lottinville Award in history from the University of Oklahoma, where he studied history and business management. He's a managing member and co-founder of LifeStyle Factory Homes, LLC, the parent company to MHProNews, and MHLivingNews.com.
This article reflects the LLC's and/or the writer's position, and may or may not reflect the views of sponsors or supporters.
Connect on LinkedIn: http://www.linkedin.com/in/latonykovach
Related References:
The text/image boxes below are linked to other reports, which can be accessed by clicking on them.