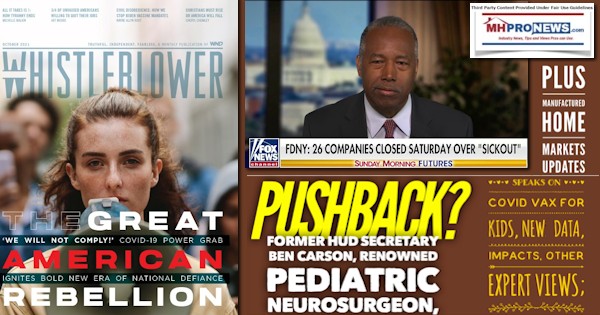 "So, I know the CDC is coming out with their recommendations and trying to spin things their way. But we ought to look at all of the data," said former HUD Secretary Benjamin "Ben" Carson, M.D. He referred to giving the COVID19 (so called 'vaccination') injection treatment to young children a "giant experiment." Deeper into today's omnibus of reports that spans health, business, and politics, there are the views of other medical professionals, and a look at the latest data from the federal Vaccine Adverse Event Reporting System (VAERS). VAERS, is part of the federal U.S. Department of Health and Human Services (HHS), so not a source that establishment supporters can easily throw dirt on. While, the blues state of New Jersey (NJ) gubernatorial race appears to favor the Democrat, in also reliably blue Virginia there may be a Republican off year election upset.
Following these items are our left right snapshots, and an interesting item regarding Cavco Industries. Our business daily left-right headlines snapshot plus our markets at the close for 11.1.2021 round out today's compiled information for manufactured home professionals, advocates, and affordable housing researchers.
From the WND Newscenter to MHProNews is the following report by Art Moore.
Dr. Ben Carson: Vaccines 'a giant experiment' on our children
'Why would we do a thing like that? It makes no sense whatsoever'
By Art Moore
Published November 1, 2021 at 7:15pm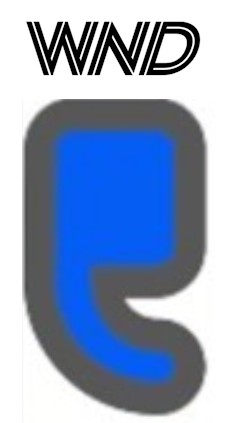 Dr. Ben Carson contends the Biden administration's move to vaccinate young children for COVID-19 amounts to a "giant experiment," arguing there is no sufficient data to determine the long-term risks posed by the shots.
"Do we want to put our children at risk, when we know that the risk of the disease to them is relatively small, but we don't know what the future risks are? Why would we do a thing like that? It makes no sense whatsoever," he said Sunday in an interview with Maria Bartiromo on Fox News' "Sunday Morning Futures."
Carson, renowned for his innovative surgeries to save the lives of children, is former director of pediatric neurosurgery at Johns Hopkins Children's Center. He served as secretary of Housing and Urban Development in the Trump administration.
Bartiromo asked Carson whether or not young children should receive the COVID-19 vaccine.
"Absolutely not," he replied.
The physician argued "the mortality rate for children from COVID-19 is 0.025, which is very similar to the rate for seasonal flu."
"And we haven't been for years and years going through all these things for seasonal flu," he said.
Carson also pointed to studies showing natural immunity "is very, very effective."
"You look at the Cleveland Clinic study, 1,300 of their health care workers who had been previously infected, none of them got reinfected," he said.
"So, I know the CDC is coming out with their recommendations and trying to spin things their way. But we ought to look at all of the data," he said.
See the interview:
The CDC's Advisory Committee on Immunization Practices will meet Tuesday to discuss clinical recommendations as a follow-up to the U.S. Food and Drug Administration's approval last Friday of emergency use authorization of the Pfizer-BioNTech in children ages 5 to 11 years old.
The approval came one week after an FDA advisory panel voted 17-0 to recommended the vaccine for young children, despite acknowledging the lack of safety data and the nearly 100% survival rate from infection.
Approval by the CDC will allow the Pfizer shot to be administered to young children in two doses separated by three weeks. The 5-11 year-olds are to receive a lower dosage, 10mcg, compared to the 30mcg given to those 12 and older.
The FDA said Friday the "vaccine's safety was studied in approximately 3,100 children age 5 through 11 who received the vaccine and no serious side effects have been detected in the ongoing study."
However, during the advisory committee meeting, Dr. Eric Rubin, editor-in-chief of the New England Journal of Medicine, expressed the concern of many members about possible severe side effects that cannot yet be measured. He concluded, nevertheless, there was no other way forward.
"We're never going to learn about how safe the vaccine is unless we start giving it," he said. "That's just the way it goes."
Here some of the other health experts who believe children should not be vaccinated:
Martin Kulldorf, professor of medicine at Harvard Medical School, member of FDA and CDC scientific advisory committees:"I don't think children should be vaccinated for COVID. I'm a huge fan of vaccinating children for measles, for mumps, for polio, for rotavirus, and many other diseases, that's critical. But COVID is not a huge threat to children."
Harvey Risch, professor of Epidemiology in the Department of Epidemiology and Public Health at the Yale School of Public Health and Yale School of Medicine, on what he would do if schools mandate the vaccine: "If the child has chronic conditions that make their risk appreciable, then there is reason that they should be considered for vaccination. Other than that, if it were my child, I would (remove them from public school and) homeschool them."
Sunetra Gupta, infectious disease epidemiologist and professor of theoretical epidemiology at the Department of Zoology, University of Oxford: "At this stage, we should limit vaccination to the vulnerable and not target children (and possibly other young people) in COVID-19 vaccination strategies." Children "are unlikely to benefit from COVID-19 vaccination directly," "the collective benefit would likely be very limited" and "we have already imposed very large costs on children during this pandemic through indiscriminate restrictions, using them as mere means to others' ends.
Robert Malone, virologist and immunologist known for his work developing mRNA vaccine technology: "There is absolutely no scientific or medical justification for vaccinating children, in my opinion." ##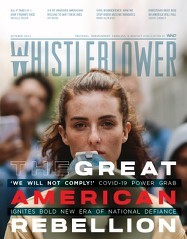 WND EDITOR'S NOTE: Last year, America's doctors, nurses and paramedics were celebrated as frontline heroes battling a fearsome new pandemic. Today, under Joe Biden, tens of thousands of these same heroes are denounced as rebels, conspiracy theorists, extremists and potential terrorists. Along with massive numbers of police, firemen, Border Patrol agents, Navy SEALs, pilots, air-traffic controllers, and countless other truly essential Americans, they're all considered so dangerous as to merit termination, their professional and personal lives turned upside down due to their decision not to be injected with the experimental COVID vaccines. Biden's tyrannical mandate threatens to cripple American society – from law enforcement to airlines to commercial supply chains to hospitals. It's already happening. But the good news is that huge numbers of "yesterday's heroes" are now fighting back – bravely and boldly. The whole epic showdown is laid out as never before in the sensational October issue of WND's monthly Whistleblower magazine, titled "THE GREAT AMERICAN REBELLION: 'We will not comply!' COVID-19 power grab ignites bold new era of national defiance." ##
##
Also from WND Newscenter to MHProNews, but also found on the Daily Angle, is this fact-laced thought-piece from talk radio personality Wayne Ally Root.
COVID vaccine: A complete and utter failure
by: Wayne Allyn Root 01.2021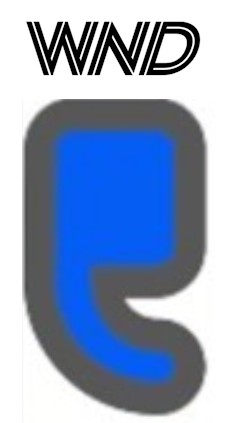 Earlier this week, I received this email from the New York Times:
"Hello Mr. Root,
I am a media reporter with The New York Times. My colleague and I are working on a story about false or misleading vaccine misinformation in the audio space. … You have said on Facebook that the vaccine 'doesn't work' and is 'a complete failure.' Do you have any comment?"
I want to share my response to the New York Times:
Sure, I have a comment. Every word I say is based on science and facts.
The Vaccine Adverse Event Reporting System (VAERS) is the only present scientific way of measuring deaths and injuries from any vaccine – including the COVID-19 vaccine. It's not my system. It's not based on politics. It has nothing to do with conservative or liberal opinions.
It is a science-based medical reporting system provided by the government and the Centers for Disease Control and Prevention.
It is the only way of keeping track of deaths, crippling injuries and adverse reactions from any vaccine. It has been used for many decades.
No one in the medical community or media has EVER in history ignored or disparaged VAERS before – until now.
Here are the VAERS numbers: Over 17,000 Americans are reported dead from this vaccine – mostly from strokes, heart attacks and blood clots. Over 800,000 are reported injured, many of them hospitalized (over 83,000), many with life-threatening illness (over 18,000) and many others permanently disabled (over 26,000).
This information is all publicly available and provided by the CDC. This cannot be called "misleading" by anyone in the media. The very definition of "misleading" would be to either disparage or ignore VAERS and not report on it daily to your readers.
The number of deaths and significant injuries reported to VAERS is now dramatically higher than in the past 30-plus years combined. This has happened in only 10 months.
That's a fact. Facts cannot be "misleading."
Several times in America's recent history, the medical community has suspended or canceled a vaccine program over a small number of deaths. The first rule of medicine is "physician do no harm." At any sign of harm, a vaccine should and must be questioned and/or suspended.
Never before have we even imagined a vaccine would be linked to over 17,000 deaths and over 800,000 adverse reactions.
Yet, the official VAERS numbers have been blacked out from the mainstream media and social media – including your New York Times. Any time something is not discussed or debated and is disparaged as "misleading" because it is different from the official government narrative, I'd call that the very definition of "intolerance" at best, and tyranny at worst.
Even more facts and SCIENCE …
Studies are in from many countries, but in particular the U.K. and Israel, reporting:
No. 1: The vaccine is in fact failing miserably – a huge majority of recent cases, hospitalizations and deaths are among double vaccinated individuals. FACT.
No. 2: Cases are slightly higher in countries with higher vaccination rates, and slightly lower in countries with lower vaccination rates.
These are factual, credible, scientific studies from multiple countries.
So yes, I question this vaccine, and yes, I am seriously worried about the proven deaths and injuries directly from this vaccine in the short term (as seen on the VAERS reporting system), and I'm especially worried about the long-term effects of this vaccine.
If the New York Times believes anything I've said is "misleading," then you clearly don't understand the definition of "science." I'm quoting only government, CDC and scientific studies from multiple countries.
More importantly, the very definition of "science" is asking questions and debating.
To not ask questions, especially in the face of so many Americans sick with COVID-19 who are double vaccinated, and so many dead or injured directly from the vaccine as reported by VAERS, would make someone either naïve, gullible, blind, deaf or very dumb.
I'm proud that my time at Columbia University taught me to think critically, ask questions, never accept as fact what any government agency or authority figure says and always be a fearless debater.
By the way, I urge the New York Times to set up a debate on this topic. I'll be thrilled to debate any "expert" about this particular COVID-19 vaccine and the facts reported by VAERS and studies around the world. Let's do it.
WAR
Wayne Allyn Root
P.S. After I sent this response, it was reported 77.7% of COVID-19 deaths in Illinois last week were among vaccinated people. It was also reported Ireland has a massive COVID-19 outbreak, despite the country being 91% vaccinated. And an exhaustive yearlong study in the U.K. was released proving vaccinated people are just as likely to spread COVID-19 as the unvaccinated.
The debate is over. The vaccine is a failure. The vaccine mandates must end now. ##
##
On the above or other issues, the word to the wise is simple. Do your homework. Check the facts. Sift the wheat from the chaff. Much to the shock of some, even mainstream media can provide useful facts, but there has to be an ability to sift passed the quoted spin that tends to frame an article this way or that way. WAR – Wayne Allen Root – has at times said some 'out there' things, but he's on talk radio – it is what it is. On this topic, Root's pointing to the kind of facts that some never see.  While the Manufactured Housing Institute (MHI) website continues to present only some federal information on COVID – without questioning it? – meanwhile MHProNews has periodically provided research from others that have kept our readers informed on insights they won't find from others in our profession.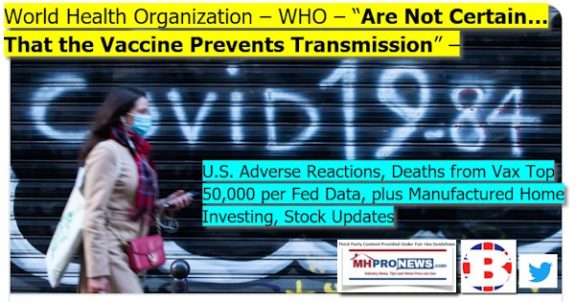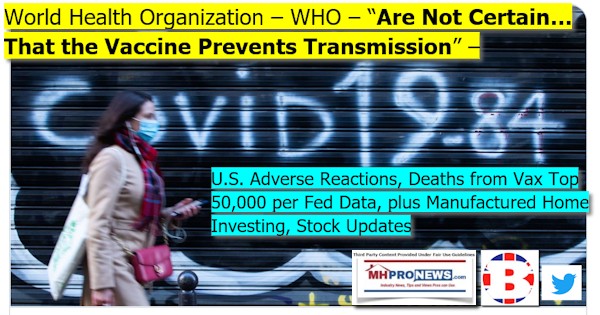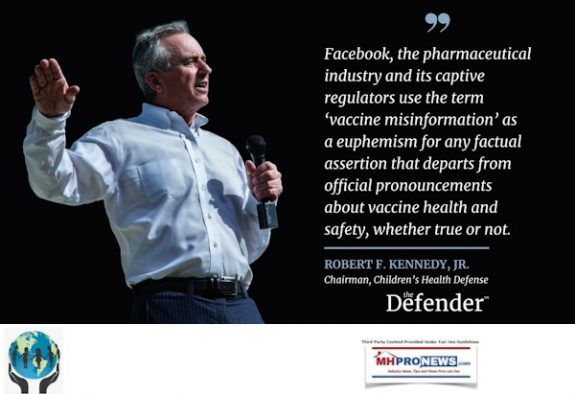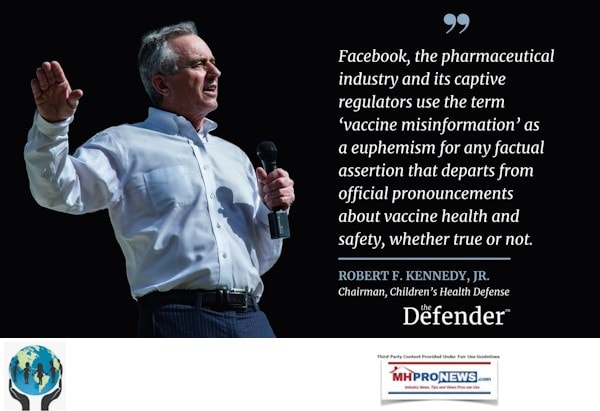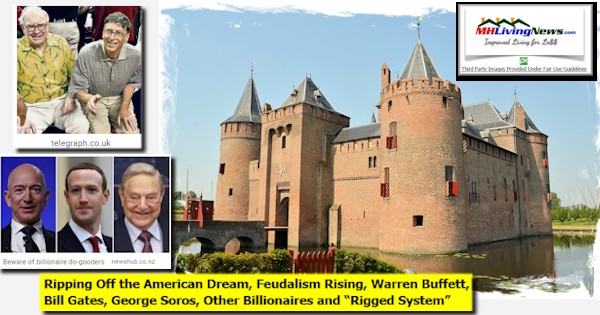 Next up…from WND Newscenter to MHProNews, also on The Western Journal and Daily Angle, is this election day report.
Game-changer on eve of Virginia governor election: Sabato's crystal ball changes to 'leans Republican'
By Grant Atkinson, The Western Journal
Published November 1, 2021 at 8:36pm
As Washington elites bleed into the northern portion of Virginia, the state had been trending toward a solid "blue state" designation. On the eve of the Virginia gubernatorial election, that trend looks like it may be reversing.
On Monday, the University of Virginia Center for Politics updated its "Sabato's Crystal Ball" rating from "Leans Democratic" to "Leans Republican" for Tuesday's gubernatorial election. According to its website, the Crystal Ball is "a comprehensive, nonpartisan political analysis and handicapping newsletter."
While the newsletter predicts every U.S. Senate, House of Representatives and gubernatorial election, it is based out of Virginia, the very state where Republican candidate for governor Glenn Youngkin has apparently taken a lead over Democrat Terry McAuliffe.
The UVA Center for Politics reported President Joe Biden won 54 percent of the vote in Virginia during the 2020 presidential election. However, at least five recent polls show his approval rating over 10 points worse than that.
Fox had been the outlier among phone pollsters both nationally and in VA. This poll reverses that.
Biden job approval in VA
VCU (10/21) 41
Emerson (10/24) 41
Suffolk (10/24) 42
Monmouth (10/19) 43
Fox (10/13 vs 10/27) 51/43
Fox has an R+4 electorate vs Even in the last poll.

— dcg1114 (@dcg1114) October 28, 2021
The center admitted McAuliffe "will need some Biden disapprovers to win," and that seems unlikely. As a former Virginia governor already, McAuliffe is an establishment politician who has aligned himself with Biden during his campaign.
Nationally, the FiveThirtyEight average shows Biden's approval rating at 42.9 percent. That is a massive dip from a year ago, when he won 51 percent of the national popular vote.
This distinct drop in approval for Biden is an indictment of the leftist agenda, and it has almost certainly had an effect on Virginia's gubernatorial race. The UVA Center for Politics said a narrow win for either candidate would represent "a bright red 'check engine' light" for Democrats.
In 2017, Democrat Ralph Northam won the governorship by 8.9 percentage points. That trend mostly continued during the 2018 midterms, where Democrats picked up six governorships and 41 House seats nationwide, the center reported.
The outlet said Virginia's odd-year governor race is not always a great predictor of the next midterms. With that said, the party that has won in Virginia has gone on to gain governorships and House seats in three of the last four election cycles.
Given the current political climate, it would seem this year's governor race could be a better predictor than most. If a Republican wins in a previously blue state like Virginia, it will likely signal an end to Biden's progressive agenda.
Since Biden's poll numbers are already tanking, a loss from a candidate he publicly endorsed would confirm the notion that Americans are not too keen on his policies. If that happens, Democratic candidates in 2022 would likely have to separate themselves from Biden to have any hope of victory.
Moderate Democrats ought to be scared of aligning themselves with Biden already given his leftist tendencies and abysmal approval ratings. If a Democrat loses in a state he was favored in, it will scare those candidates into running even further from Biden.
To be clear, Tuesday's race could still go either way. According to the Real Clear Politics average, Youngkin holds a lead of 1.7 points, which is hardly a landslide.
Even if Youngkin does pull off a previously unlikely victory, that does not necessarily mean Republicans are headed for a "red wave" in 2022.
But Democrats are rightfully nervous about the trends they are seeing. According to WVEC-TV, McAuliffe canceled a campaign event in Virginia Beach on Monday, and that does not exactly project confidence.
While it is important not to read too far into Virginia's results, they certainly can provide some insight into the state of American politics. In the event of a Youngkin victory, Biden will be feeling the heat.
This article appeared originally on The Western Journal.
The post Game-changer on eve of Virginia governor election: Sabato's crystal ball changes to 'leans Republican' appeared first on WND. ##
##
On the just for fun, but manufactured housing related, Yahoo News announced the pending quarterly update from Cavco Industries.  There was one, and apparently only one comment that they allowed to be posted. It is shown below. Tip – per a fascinating source, Warren Buffett – while not liking our platforms, is reportedly aware of them. If so, we'll take that as a compliment.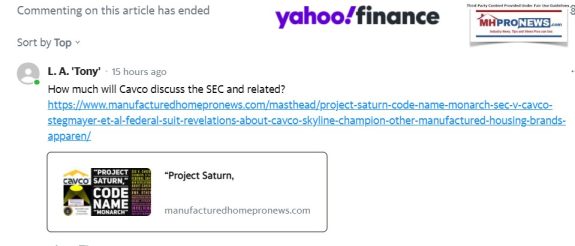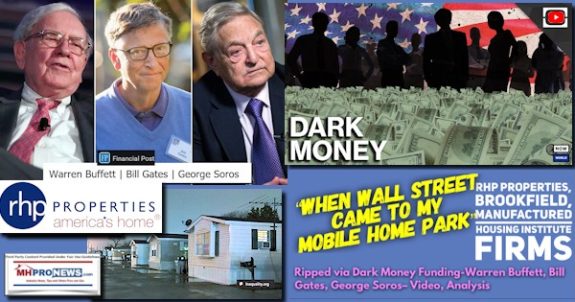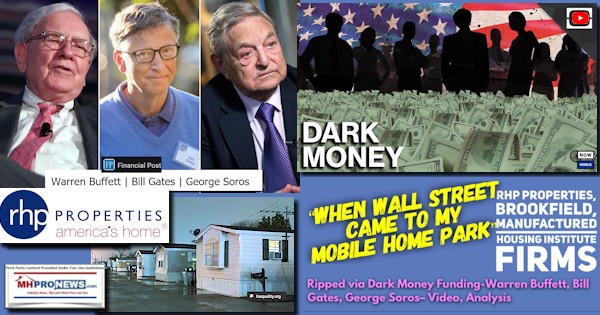 Next up is our business daily recap of yesterday evening's market report, related left-right headlines, and manufactured housing connected equities.
The Business Daily Manufactured Home Industry Connected Stock Market Updates.  Plus, Market Moving Left (CNN) – Right (Newsmax) Headlines Snapshot. While the layout of this daily business report has been evolving over time, several elements of the basic concepts used previously are still the same. For instance. The headlines that follow below can be reviewed at a glance to save time while providing insights across the left-right media divide. Additionally, those headlines often provide clues as to possible 'market-moving' news items.
Market Indicator Closing Summaries – Yahoo Finance Closing Tickers on MHProNews…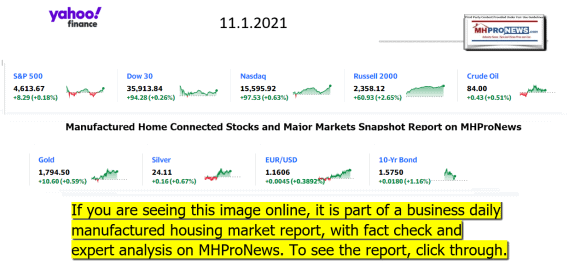 Headlines from left-of-center CNN Business – from the evening of 11.1.2021
Cashed out
Squid Game crypto plunges to $0 after scammers steal $2.1 million from investors
Tax the rich? Maybe not. Democrats' spending plan could be a tax cut for the rich, budget watchdog finds
Barclays CEO quits after investigation into links with Jeffrey Epstein
Federal regulators want to slap bank-like rules on stablecoins
Avis Budget stock is soaring thanks to the rental car boom
Elon Musk offers to sell Tesla stock 'right now' if UN can show how $6 billion would solve world hunger
Earnings season tells a tale of two economies
Matt Damon: Access to clean, safe water is essential in the fight against climate change
This will be an incredibly expensive Christmas. Shoppers don't care
Southwest launches investigation into pilot reportedly using anti-Biden phrase on flight
Coca-Cola is buying sports drink maker BodyArmor
The Rivian R1T starts the electric pickup races
ESPN's 'Manning Cast' is a hit. It could also change how we watch the NFL
People wait in line at an American Airlines counter at an airport in Charlotte, N.C. on Sunday, Oct. 31, 2021. The airline has canceled more than 800 flights on Sunday, or nearly 30% of its schedule for the day.
Thousands of passengers stranded as American Airlines cancels more flights
Warren Buffett's billionaire partner bankrolls a windowless dorm. An architect quit
The SpaceX Crew Dragon Endeavour approaches the International Space Station on April 24, 2021 less than one day after launching from Kennedy Space Center in Florida. The SpaceX Crew-2 astronauts, Commander Shane Kimbrough and Pilot Megan McArthur with Mission Specialists Akihiko Hoshide and Thomas Pesquet, joined the Expedition 65 crew shortly after docking Harmony module's forward-facing international docking adapter.
Leaky SpaceX toilet problem will force astronauts to use backup 'undergarments'
WORK TRANSFORMED
The right way to follow up at every stage in your job search
How to turn down a job offer
6 signs it's time to quit your job
Here's how to start a new job remotely
How to handle a pandemic-related gap on your resume
LAW AND ORDER
Kellogg's Strawberry flavored Pop-Tarts.
$5 million lawsuit alleges Pop-Tarts don't have enough strawberries
Couponers sent to prison in $31.8 million fraud scheme
Man charged in hacking MLB
Social media execs testify about impact on kids
Activision Blizzard to settle settle harassment suit for $18 million
Headlines from right-of-center Newsmax – evening of 11.1.2021
Supreme Court Leans Toward Allowing Provider Challenge to Texas Abortion Law
Two months after letting a near-total ban on abortion in Texas take effect, conservative U.S. Supreme Court justices on Monday signaled they could let abortion providers pursue a bid to invalidate the law. [Full Story]
Newsmax TV
Wittman: Youngkin Will Be Virginia's Clear Winner | video
Steil: Biden Busy Enforcing Global Tax but Ignoring Americans | video
Roger Marshall: Vaccine Mandate Will Increase Unemployment, Inflation | video
Youngkin: I Won't Order Vaccine Mandates | video
Dershowitz: 'Full Adjudication' Needed on Vaccine Mandates | video
George P. Bush: Biden Border Policies 'Chipping Away Law and Order' | video
Stefanik: Prison for Ex-Gov. Cuomo If Convicted | video
Tenney: 'So Much' More Than 'Me Too' to Bring Cuomo Down | video
More Newsmax TV
Special Election Coverage
Trafalgar: Youngkin Has 2.3-Point Lead in Va. Race | video
McAuliffe Slams Trump Endorsement of Youngkin In Va. Gov Race
Trump Angry with TV Ad: 'Glenn Youngkin a Good Man'
Murphy Leads Ciattarelli by Just 4.2 Points in NJ Governor's Race
Glenn Youngkin to Newsmax: Virginia Gov Race 'Is a Movement, Not a Campaign' | video
Youngkin Ad: McAuliffe Hiding Hillary Clinton | video
Newt Gingrich Predicts Biden Will Be '1-Term President'
More Special Election Coverage
COVID Mandates Under Fire
Critics of Biden Vaccine Mandate Lobby for Change | video
Louisiana Court Temporarily Blocks Healthcare Vaccine Mandate
9K Unvaccinated NYC Workers Won't Be Paid Monday
Youngkin: I Won't Order Vaccine Mandates | video
Vaccines for Kids 5-11 Ready by Next Week – White House
Military Officials Warn of Skilled Job Losses From December Vaccine Mandates
As Mandate Kicks In, Ranks of Unvaccinated New York Police, Firefighters Dwindle
WH Eases Vaccine Mandates for Federal Contractors
Amazon Lifts Mask Mandate for Fully Vaccinated US Warehouse Workers
More COVID Mandates Under Fire
Newsfront
Sleepy Joe: Biden Nods Off at Climate Conference
President Joe Biden appeared to doze off Monday during opening remarks at the COP26 climate change conference in Scotland.The president closed his eyes for some 22 seconds before an aide roused him, though he was caught on camera in a moment that went viral on social…… [Full Story] |
Images of Vulnerable Afghans Removed From Pentagon Website
The Pentagon on Monday said it has temporarily removed from its [Full Story]
Taliban Allegedly Kill Wedding Guests for Playing Music
In Afghanistan, three men claiming to be aligned with the Taliban [Full Story]
Bank Accounts with Cash are at Risk Due to Biden's Latest Announcement
Poll: 7 in 10 Think Country on 'Wrong Track'
Most Americans, about seven out of 10, think that the country is [Full Story]
Related
Marist Poll: More Than 40 Percent of Dems Want New '24 Candidate
Supreme Court Leans Toward Allowing Provider Challenge to Texas Abortion Law
Two months after letting a near-total ban on abortion in Texas take [Full Story]
Will Horrific Puppy Experiments Be Fauci's Downfall?
A pandemic-driven media star for nearly two years, Dr. Anthony Fauci [Full Story] | platinum
Republican Congressman Trolls Biden with 'Let's Go Brandon' Mask
Shanghai Disneyland Locks Visitors Inside Over 1 Contact
Fireworks boomed as the visitors at Shanghai Disneyland waited for [Full Story]
Holdouts Manchin, Sinema a Shield for Other Moderate Democrats
While moderate Democrat senators Joe Manchin and Kyrsten Sinema are [Full Story] | platinum
Cruz Advocates for Reagan-Era Patriotism
Ted Cruz, R-Texas, advocated for a return to a Reagan-era form [Full Story]
Manchin Wavers on Biden's Plan, Rebuffs Progressives
Joe Manchin wavered Monday on his support for President Joe [Full Story]
Biden Warns US Will Respond to Any Hostile Iranian Act
President Joe Biden warned that the United States would respond to [Full Story]
SCOTUS Won't Take Case Involving Convicted Ex-Partner of Hunter Biden
James Maughan: Sweden's Covid Success Ignored by Media
Sweden, in the final analysis, apparently wascorrect. [Full Story]
Philly Mayor Set to Sign Bill Banning Cops From Stopping Drivers for Minor Traffic Violations
Philadelphia Mayor Jim Kenney is expected to sign landmark [Full Story]
Abbott: Reroute Cargo Ships From California to Texas
The nation's supply chain shortages could improve if goods came into [Full Story]
9K Unvaccinated NYC Workers Won't Be Paid Monday
About 9,000 New York City municipal workers will not be paid starting [Full Story]
Related
As Mandate Kicks In, Ranks of Unvaccinated New York Police, Firefighters Dwindle
WH Eases Vaccine Mandates for Federal Contractors
The White House has eased vaccine mandates for federal contractors, [Full Story]
Related
Federal Vaccination and Testing Rule Close to Official Release
Supreme Court Weighing Texas Abortion Law Case
Supreme Court justices Monday appeared to be leaning toward allowing [Full Story]
Related
Supreme Court Won't Hear Ohio Elections Commission Case
Trafalgar Poll: Virginia's Youngkin Holds 2.3-Point Lead
One of the most accurate pollsters from the 2016 and 2020 [Full Story]
Musk Offers $6B If UN Shows How it Will Solve World Hunger
Elon Musk, the richest person in the world, says he will sell $6 [Full Story]
Handball Changes Women's Bikini Rule Amid Backlash
The International Handball Federation has amended its policies [Full Story]
US Supreme Court Rejects ACLU Bid for Public Access to Surveillance Court Rulings
The U.S. Supreme Court on Monday declined to consider whether the [Full Story]
IRS Plan to Collect $400B in Unpaid Taxes Relies on Deterrence
The U.S. government aims to raise $400 billion in new revenue over a [Full Story]
Supreme Court Spurns Catholic Hospital Appeal Over Transgender Patient
The U.S. Supreme Court on Monday declined to hear a bid by a Catholic [Full Story]
Jury Selection Underway at Kyle Rittenhouse Homicide Trial
The trial of Kyle Rittenhouse opened Monday with the challenging task [Full Story]
Trump Angry With TV Ad: 'Glenn Youngkin a Good Man'
Former President Donald Trump said on Monday that he and Virginia [Full Story]
Poll: Well Under Half Say Biden Is 'Mentally Sharp'
Only 42% of those surveyed say that President Joe Biden is "mentally [Full Story]
Pentagon Rattled by Chinese Military Push on Multiple Fronts
China's growing military muscle and its drive to end American [Full Story]
Macy's Thanksgiving Day Parade to Snap Back, Add Baby Yoda
The Macy's Thanksgiving Day Parade will return to its pre-pandemic [Full Story]
Federal Jury: Detention Center Owners Owe $17.3M to Detainee Laborers
GEO Group, the owners of a for-profit immigrant detention center in [Full Story]
Yellen Says Democrats, If Needed, Must Tackle Debt Limit Alone
Congressional Democrats should address the nation's debt limit on [Full Story]
More Newsfront
Finance
US Will Make Large Firms Give Paid Time off for Vaccinations
The federal government will require companies with at least 100 workers to provide paid time off for employees to get vaccinated against COVID-19 and paid sick leave to recover from effects of the shots, a Biden administration official said Monday. [Full Story]
Post-COVID, More CEOs Look to 'Made in the USA'
Amazon Lifts Mask Mandate for Fully Vaccinated US Warehouse Workers
US Stocks Wobble, Hover Around Record Highs Set Last Week
Treasury Report Calls for Stricter Oversight of Stablecoins
More Finance
Health
FDA Authorizes Pfizer COVID-19 Vaccinations in Young Kids
The Food and Drug Administration on Friday paved the way for children ages 5 to 11 to get Pfizer's COVID-19 vaccine. The FDA cleared kid-size doses – just a third of the amount given to teens and adults – for emergency use, and up to 28 million more American children could… [Full Story]
Robotic Cats Improved Mood, Lessened Stress in People With Dementia
Vaccines for 5-11 Year-Olds Ready by Next Week – White House
8 Foods That Help You Fall Asleep – and Stay Asleep
Experimental Breathalyzer Test for COVID-19 Accurate: Study
Manufactured Housing Industry Investments Connected Equities Closing Tickers
Some of these firms invest in manufactured housing, or are otherwise connected, but may do other forms of investing or business activities too.
NOTE: The chart below includes the Canadian stock, ECN, which purchased Triad Financial Services, a manufactured home industry lender
NOTE: Drew changed its name and trading symbol at the end of 2016 to Lippert (LCII).
NOTE: Deer Valley was largely taken private, say company insiders in a message to MHProNews on 12.15.2020, but there are still some outstanding shares of  the stock from the days when it was a publicly traded firm.  Thus, there is still periodic activity on DVLY.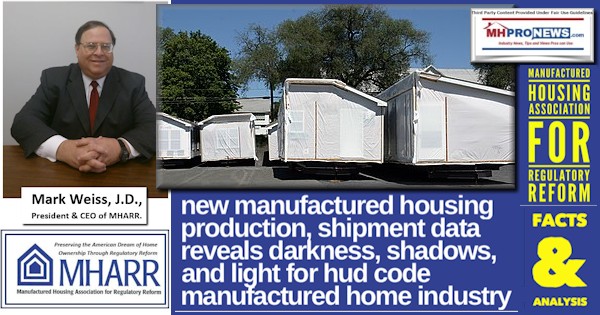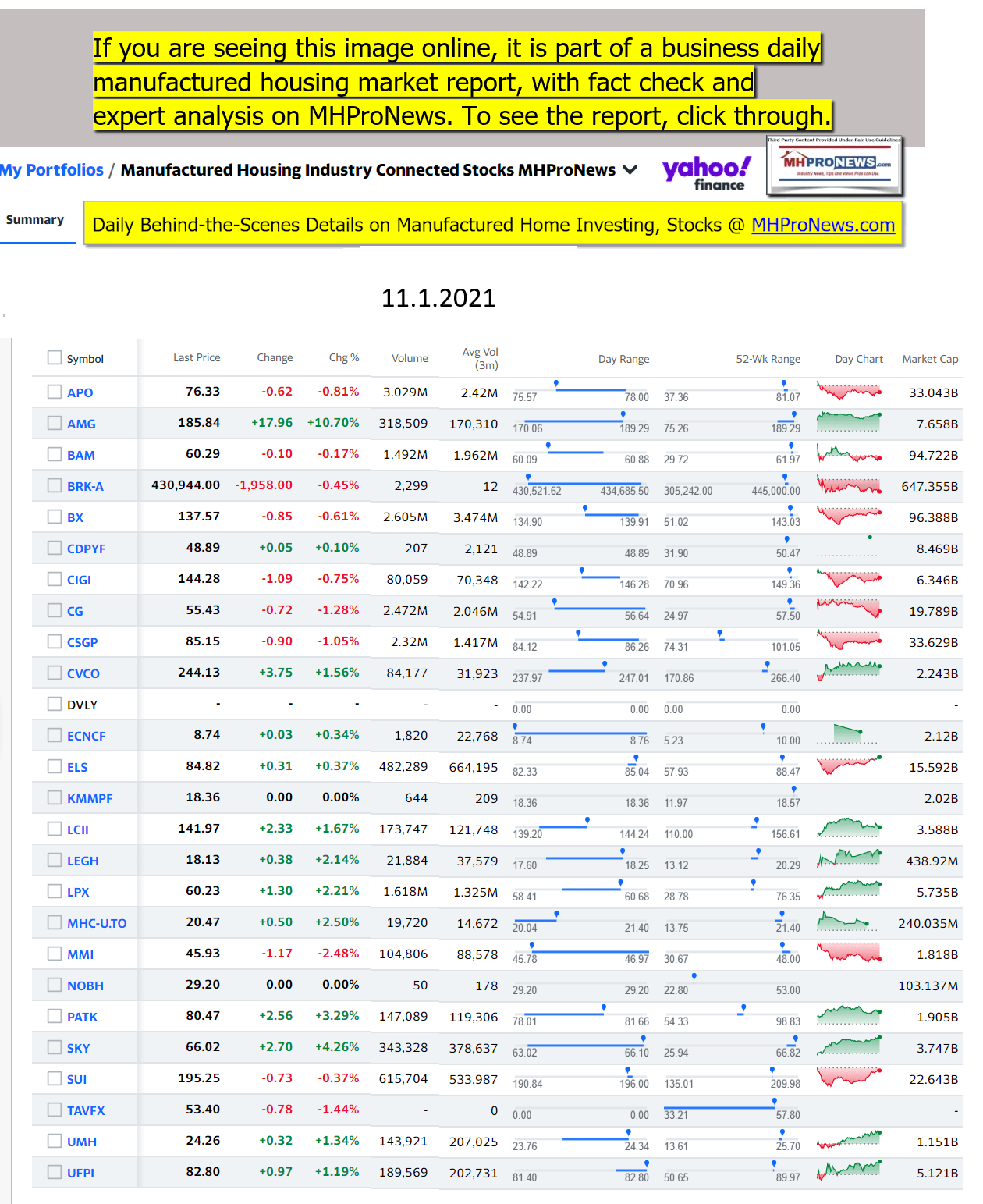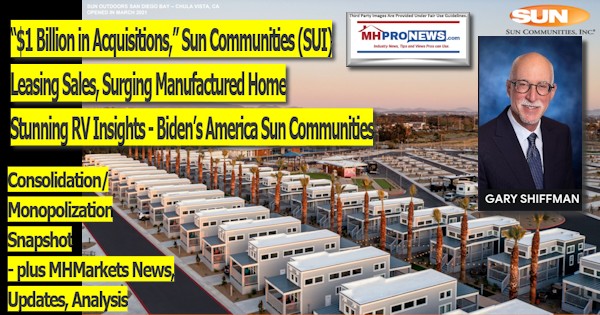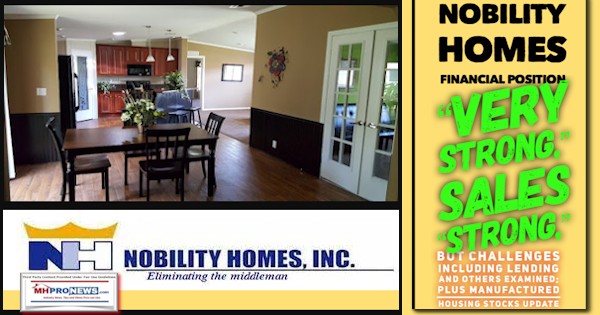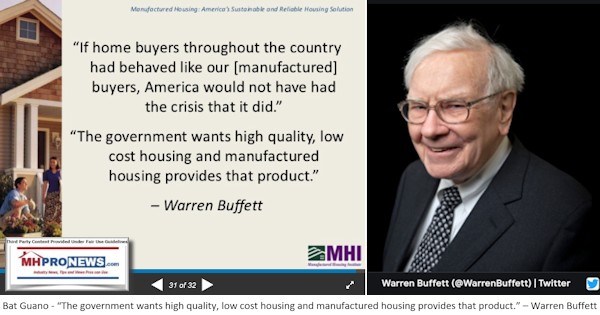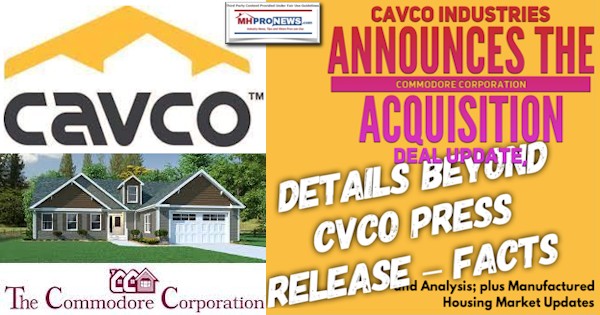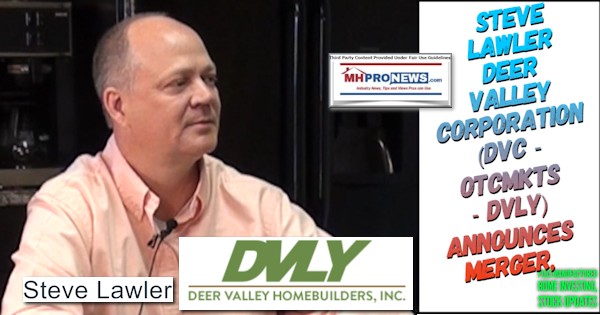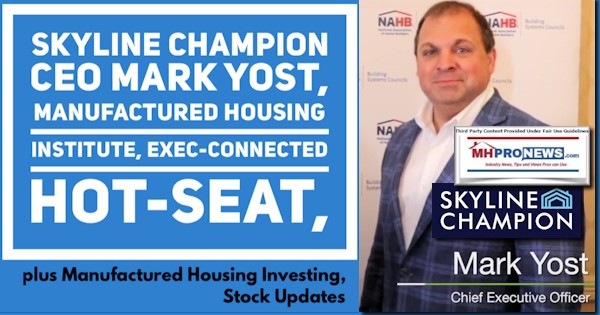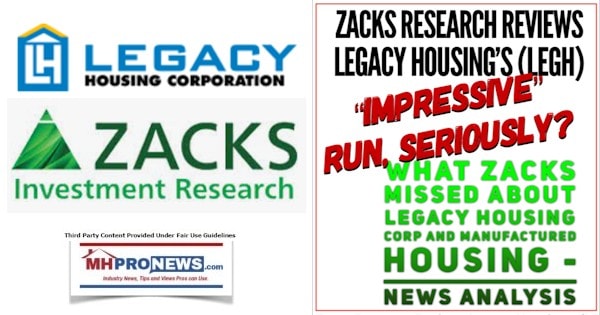 As the Summer of 2021 draws to a close…
Berkshire Hathaway is the parent company to Clayton Homes, 21st Mortgage, Vanderbilt Mortgage and other factory built housing industry suppliers.
· LCI Industries, Patrick, UFPI, and LP each are suppliers to the manufactured housing industry, among others.
· AMG, CG, and TAVFX have investments in manufactured housing related businesses. For insights from third-parties and clients about our publisher, click here.
Enjoy these 'blast from the past' comments.
MHProNews. MHProNews – previously a.k.a. MHMSM.com – has celebrated our 11th year of publishing, and is starting our 12th year of serving the industry as the runaway most-read trade media.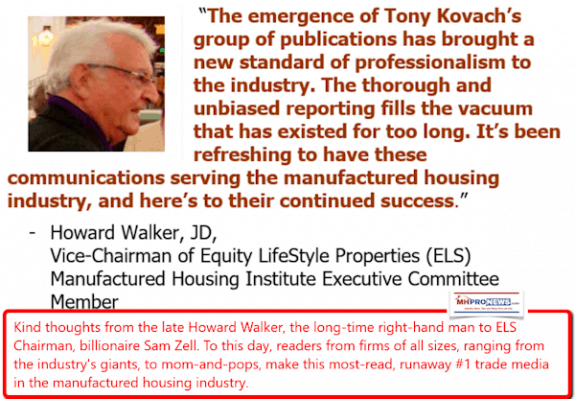 Sample Kudos over the years…
It is now 11+ years and counting…
Learn more about our evolutionary journey as the industry's leading trade media, at the report linked below.
· For expert manufactured housing business development or other professional services, click here.
· To sign up in seconds for our industry leading emailed headline news updates, click here.

Disclosure. MHProNews holds no positions in the stocks in this report.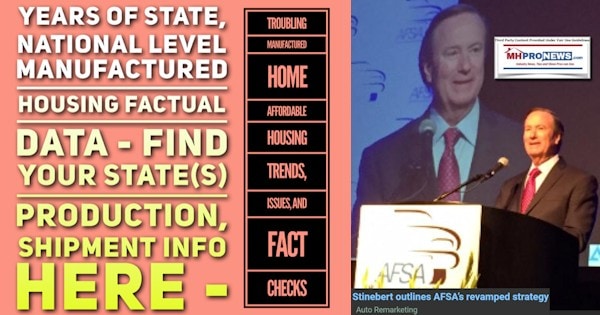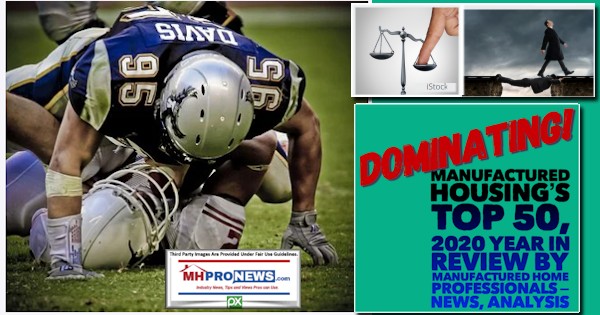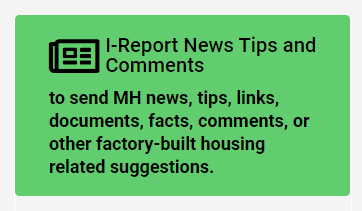 That's a wrap on this installment of "News Through the Lens of Manufactured Homes and Factory-Built Housing" © where "We Provide, You Decide." © (Affordable housing, manufactured homes, stock, investing, data, metrics, reports, fact-checks, analysis, and commentary. Third-party images or content are provided under fair use guidelines for media.) (See Related Reports, further below. Text/image boxes often are hot-linked to other reports that can be access by clicking on them.)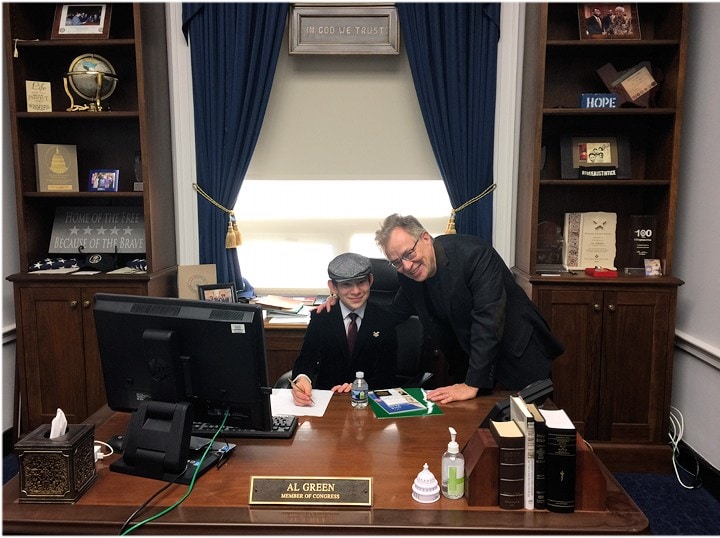 By L.A. "Tony" Kovach – for MHProNews.
Tony earned a journalism scholarship along with numerous awards in history. There have been several awards and honors and also recognition in manufactured housing. For example, he earned the prestigious Lottinville Award in history from the University of Oklahoma, where he studied history and business management. He's a managing member and co-founder of LifeStyle Factory Homes, LLC, the parent company to MHProNews, and MHLivingNews.com. This article reflects the LLC's and/or the writer's position, and may or may not reflect the views of sponsors or supporters.