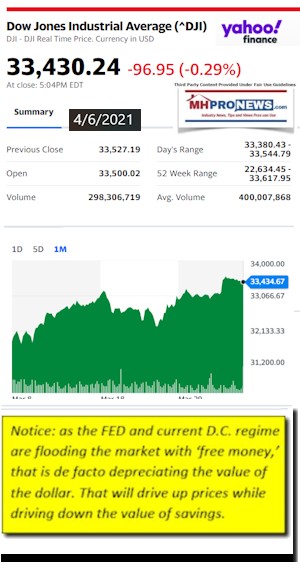 The handling of the COVID19 pandemic and related public policies – including, but not limited to rushed vaccines where their makers were given legal protections against product liability – are  being called one of the largest manipulative propaganda campaigns of modern times by its opponents. Of course, proponents of lockdowns and vaccination measures – which includes Big Pharma, Big Tech, and billionaires like Bill Gates, the Gates Foundation and Gates influenced GAVI – are urging censorship by tech platforms of those who oppose their program, because of a claimed risk of not doing what they demand.
Earlier today, HUD Code manufactured home producer Wally Comer – a co-founder of Adventure Homes in Garret, Indiana – expressed his frustrations and concerns over the impact of public policies on his business and manufactured housing in general.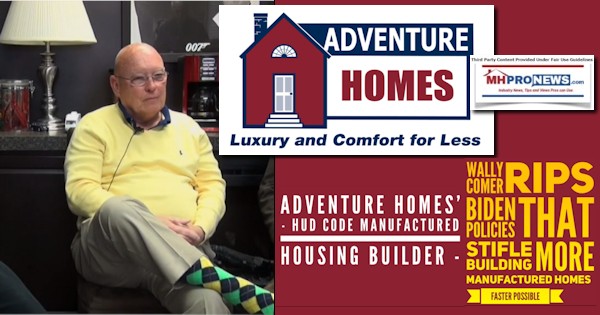 Against that backdrop, the World Health Organization (W.H.O.) on Tuesday said it rejects coronavirus vaccine passports for travel "at this stage" because of their doubts about the efficacy of the injections as well as equity concerns, said Reuters and Breitbart, among others in media.
"We as W.H.O. are saying…we are not certain at this stage that the vaccine prevents transmission," W.H.O. spokeswoman Margaret Harris told a news conference in Geneva, Reuters reports.
"There are all those other questions, apart from the question of discrimination against the people who are not able to have the vaccine for one reason or another," Harris added. Breitbart noted that sentiment is gaining momentum in the U.S. and beyond. Governor Ron DeSantis (FL-R) has pledged to oppose such vax passports. The 'red state' of Texas has followed suit. Meanwhile embattled Governor Andrew Cuomo (NY-D) has embraced the concept. Per City and State NY, Cuomo has called the program "voluntary," stressing that an app or "vaccine passport" can be used by New Yorkers to prove their vaccination or history on COVID19.
The Biden White House claims it is against passports.
While there are those who dispute the claim, UN News said on April 6, 2021 that "Being vaccinated against COVID-19 may not prevent transmission…" Science News a week ago admitted the same: "There is not yet enough data to say for sure that vaccines prevent transmission…" If so, that begs the question – why get it? Indeed, a recent survey indicate that some 30 percent of the population does not want or plan to get 'the jab.' Per PBS, some 49 percent of Republican men and evangelicals says they will not get the vax.
"Vaccination is just not available enough around the world and is not available certainly on an equitable basis," Dr. Michael Ryan, director of the W.H.O. Health Emergencies Program, said at a press briefing on March 8.
Per Reuters on 4.6.2021, "We as WHO are saying at this stage we would not like to see the vaccination passport as a requirement for entry or exit because we are not certain at this stage that the vaccine prevents transmission," WHO spokeswoman Margaret Harris said .
"There are all those other questions, apart from the question of discrimination against the people who are not able to have the vaccine for one reason or another," Harris told a U.N. news briefing.
WHO expects to review China's COVID-19 vaccines Sinopharm and Sinovac for possible emergency use around the end of April, Harris said.
"It's not coming as quickly as we had hoped because we need more data," she said, declining to provide more information, citing confidentiality.
WHO director-general Tedros Adhanom Ghebreyesus appealed last month to countries with excess vaccine supplies to donate 10 million doses urgently to the COVAX facility which it runs with the GAVI vaccine alliance.
GAVI has ties to the Gates Foundation. Gates and several of his allies in turn have investments in the production of vaccines.
One of several voices sounding the alarm against 'the jab' and any mandates associated with COVID19 vaccines has been CHD chairman and attorney, Robert F. Kennedy Jr. A lifelong Democrat, he has been a forceful voice against the growing collusion of big business interests and big government.
Tonight's featured focus is a report from attorney Megan Redshaw, who cites the latest federal data reveals has caused over 50,000 adverse reactions, thousands of which are serious or have been deadly.
That aspect of tonight's report will be this evening's featured focus.
Before pivoting toward tonight's featured focus segment – and for the benefit our growing numbers of new readers – a few quick evening/nightly market report insights.
Every business evening/night, MHProNews provides a bullet list of left-right news headlines from CNN Business and Newsmax. In a matter of moments, savvy professionals can see at a glance news headlines and views across the political spectrum.
This is a time saving and insightful way to quickly grab insights from across the left-right divide.  It is a useful at-a-glance opportunity for those who are hooked on this market-nightly feature.
Our featured focus follows the quotable quotes, periodic political cartoons, those left-right headlines, and two of our three market summary graphics as reported at the closing bell.
After the featured focus, are some recent/related report links and the third manufactured housing focused stock equities graphic. There are some additional items that include the free signup for the manufactured housing industry's x2 weekly emailed news to the most-read trade publication in our profession:
On a mostly mixed day for manufactured home connected equities, let's advance toward our featured focus on thousands of vax related deaths and other adverse reactions plus those manufactured housing industry-connected stock snapshots at the closing bell.
Quotes That Shed Light – Industry, American, Social, National Issues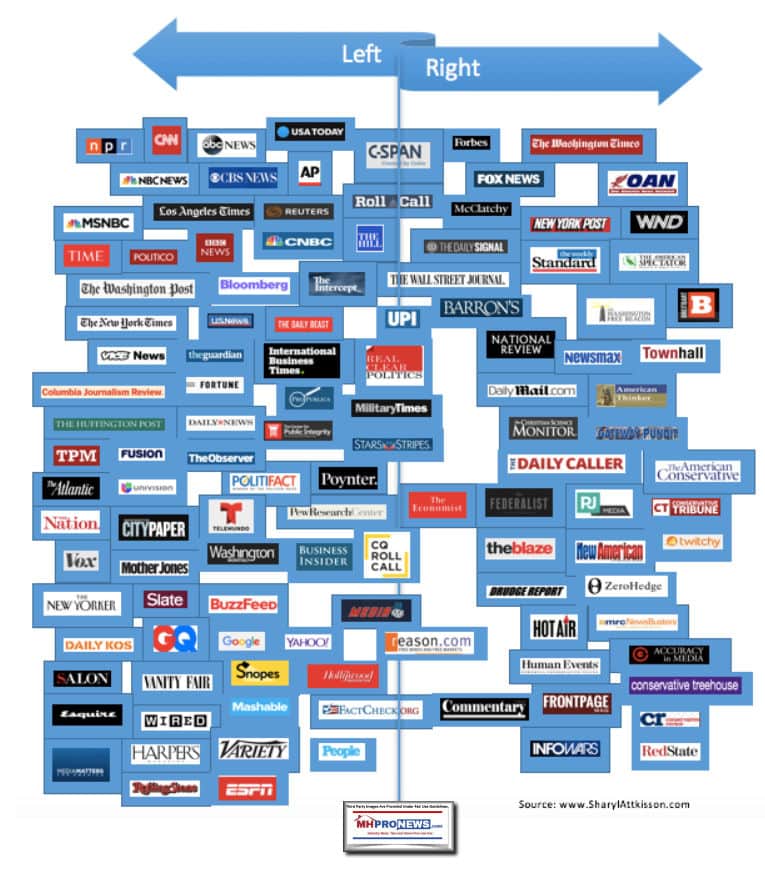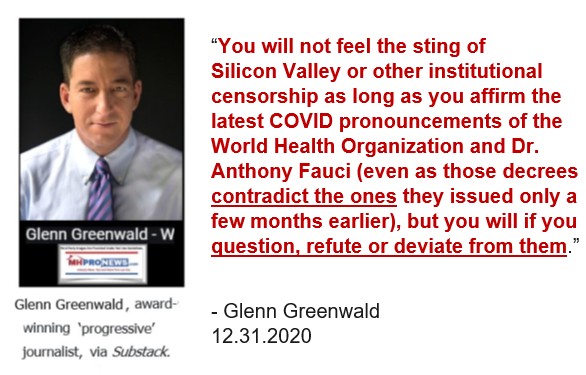 Headlines from left-of-center CNN Business
All aboard
WEYMOUTH – ENGLAND, OCTOBER 22: Cruise ship Norwegian Bliss anchored in the English Channel off the Dorset coast as the industry remains at a standstill due to the coronavirus pandemic on October 22, 2020 in Weymouth, United Kingdom.
Norwegian wants to start US cruises again on July 4. Here's what it told the CDC
One of America's first Black CEOs slams Georgia law as blatant attempt to suppress voters
The US economy is growing at its fastest pace since 1984
83-year-old baseball card company Topps is going public
Filmmaker says he potentially uncovered man behind QAnon
Opinion: Black women delivered for Democrats. Now it's time to pay them back
One of WFH's biggest losers: Cybersecurity
So you're one of 533 million in the Facebook leak. What now?
One of the web's pioneers will be wiped from the internet in May
Mentors are great. But a sponsor could really help your career
ESPN fires Paul Pierce after racy Instagram Live
General Motors Co. Chevrolet Silverado pickup trucks for sale at a car dealership in Colma, California, U.S., on Monday, Feb. 8, 2021. General Motors Co. is scheduled to release earnings figures on February 10.
GM announces electric Chevy Silverado pickup that can go 400 miles on a single charge
Prince Harry, Duke of Sussex and Meghan, Duchess of Sussex depart Canada House on January 07, 2020 in London, England.
Harry and Meghan set their first series at Netflix
Starbucks' experimental new cup costs extra, but it's worth it
LAW & ORDER
Google closeup logo displayed on a phone screen, smartphone on a keyboard is seen in this multiple exposure illustration, the company's symbol is globally recognized. Google, LLC is an American tech giant, a multinational technology company that specializes in Internet-related services and products, which include online advertising technologies, a search engine, cloud computing, software, and hardware. It is considered one of the Big Four technology companies in the U.S. Amsterdam, the Netherlands on October 22, 2020
Supreme Court rules in Google's favor in multibillion-dollar case vs. Oracle
Amazon illegally fired two employees, says labor board
SCOTUS ruling could make it easier for robocallers
Uber ordered to pay after blind woman denied rides
Labor board orders Musk to delete an anti-union tweet
THE BILLIONAIRES CLUB
US media personality Kim Kardashian attends the 2020 Vanity Fair Oscar Party following the 92nd Oscars at The Wallis Annenberg Center for the Performing Arts in Beverly Hills on February 9, 2020.
Kim Kardashian West is officially a billionaire, says Forbes
Warren Buffett is now worth $100 billion
Billionaire 'completely disenchanted' with America
Japanese billionaire invites 8 people to space
America's first Black woman billionaire on promoting diversity
Headlines from right-of-center Newsmax 
Trump to Newsmax TV: 'I Would Say Boycott Baseball'
Former President Donald Trump railed against Major League Baseball and "woke" culture on Tuesday, telling Newsmax TV that there should be a boycott of the sport for abandoning Georgia over its tough election laws.
The Biden Presidency
White House Against Vaccine Passports Due to Privacy Concerns
Biden Admin Eyes Restarting Border Wall Construction
Psaki: Catching Terrorists Crossing Border 'Very Uncommon'
Next Steps Announced in Changing Title IX School Sexual Assault Rules
Biden's Climate Agenda Threatened by Wage Gaps
Biden Moving Up Vaccine Eligibility Date to April 19
Ruling Means Dems Could Pass Infrastructure Bill Without Even One GOP Vote
Gizzi: Private Report Concludes Biden Lowballs Infrastructure Package by $1T
Report: Biden Spending Bill Could Financially Benefit Pelosi
Newsfront
2 Critical, Alleged Navy Shooter Dead in Maryland Shooting
Two men were shot and critically wounded in a Maryland commercial park on Tuesday in an incident that ended with the alleged gunman, identified as a Navy sailor, going to a nearby military base where he was shot dead…
MLB Makes It Official: All-Star Game Moves to Denver's Coors Field
The All-Star Game will be played at hitter-friendly Coors Field. Major
5th Avenue Landlords Seeking Almost $200 Million in Unpaid Rent
New York City's Fifth Avenue, typically one of the world's most
Trump: Boycott 'Woke Companies' Opposing Georgia Election Reforms
Former President Donald Trump has issued a statement calling for a
Related
Republicans Load Up for Fight With MLB After All-Star Game Moved From Georgia
McConnell Suggests 'Serious Consequences' Await Big Businesses Boycotting Georgia
Biden 'Playing Identity Politics' With Diverse, Progressive Court Picks, Experts say
President Joe Biden may not be afforded the chance to appoint three
Hunter Biden Admits His Name Was 'Gold' to Burisma
President Joe Biden's son Hunter admitted in a BBC interview that his
Police Official: Chauvin Was Trained to Defuse Situations
Former Minneapolis Officer Derek Chauvin underwent training in 2016
Gallup Poll: COVID-19 Fear at Record Low
Americans' fear of COVID-19 has dropped to a record low in the latest
Navy Official: 'No Indications' Mysterious Drones Are 'Extraterrestrial'
The swarm of drones that hovered around U.S. destroyers off the
Sebastian Gorka's 'Reality Check' Headlines Sundays on Newsmax
Debuting on Sunday, April 11, Dr. Sebastian Gorkas new show The Gorka
Report: China 'Brainwashing' Christians to Get Them to Renounce Faith
Christians in China are being detained in secret "transformation"
Morning Consult Poll: 26% to Look for New Job Post-COVID
While the unemployment rate has declined since the peak of the
15-Term US Rep. Alcee Hastings Dies at 84
Longtime Congressman Alcee Hastings of Florida has died after a
Rasmussen Poll: Less Than Majority Think Chauvin's Guilty of George Floyd's Death
Less than a majority of respondents are so far convinced that former
Related
Police Chief: Kneeling on Floyd's Neck Violated Policy
DeSantis Accuses CBS of 'Editing Out' Key Facts for Vaccine Expose
Florida Gov. Ron DeSantis Tuesday accused CBS' "60 Minutes" of
Bezos, Musk Top Forbes' Billionaire List
Forbes' annual world's billionaires list includes a record-breaking
March Border Crossings Surge to 15-Year High: Report
The number of illegal immigrants apprehended crossing into the United
MLB to Relocate All-Star Game to Denver From Atlanta
Coors Field in Denver is set to be named host of the 2021 Major
NY Nears Budget Raising Taxes on Earners Over $1M
New York State, facing economic difficulty from a shrinking workforce
Manchin Opposes Corporate Tax Rate Increase in Infrastructure Bill
Democratic Sen. Joe Manchin of West Virginia, who serves as the 50-50
2 Earthquakes Hit LA Area
US Slams China's 'False, Baseless and Unscientific Claims' on COVID Origins
The State Department is pushing back against China's continued claims
Finance
Morning Consult Poll: 26% to Look for New Job Post-COVID
While the unemployment rate has declined since the peak of the pandemic shutdowns, there is sentiment growing in America about general job dissatisfaction. An alarming 26% of Americans plan to look for another job…
Biden Tax Plan Seen Hitting Tech, Pharmaceutical Companies
Agency Proposes Banning US Home Foreclosures for a Year
THIS is What a Margin Call Looks Like: The Consequences of Stock Market Mania
Supreme Court Overturns Oracle's Copyright Win Over Google
Health
Frontline Healthcare Workers' Mental Health Took Hit During Pandemic
A whopping 62% of healthcare workers surveyed said that the worry and stress related to battling on the front lines of COVID-19 negatively affected their mental health. The Washington Post-Kaiser Family Foundation poll also found that 55%…
Increase in Overall Costs With Use of Urgent Care Centers
New Treatment May Help Women in Early Menopause Remain Fertile
Doctors' Group: Antibiotics Can Be Taken for Shorter Periods
The Next COVID-19 Surge Will Affect Younger People
Market Indicator Closing Summaries – Yahoo Finance Closing Tickers on MHProNews…
Featured Focus –
Where Business, Politics and Investing Can Meet
To tee this segment up, a few links will be useful to document a point. From early on, MHProNews and our MHLivingNews sister site has strived to do regarding the controversial handling of this pandemic what media is supposed to do. Namely, seek the facts and report the evidence accurately. When we provide an analysis, it is based upon evidence, not mere whim or opinion.  That effort to seek and accurately report information has had a beneficial outcome. It is this. Numbers of our prior reports – from even a year or so ago – have stood the test of time.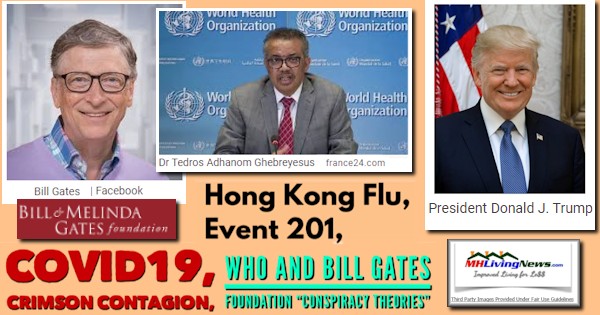 That said, while we editorially supported President Donald J. Trump in both of his presidential campaigns, MHProNews has not endorsed the vaccine program. There are numerous commonsense concerns about it, along with moral, legal, and other concerns too. What that means is that our critiques of how DINO, CINO, and PINO (President in Name Only) Joe Biden are based on an effort for an objective view of reality, not political spin.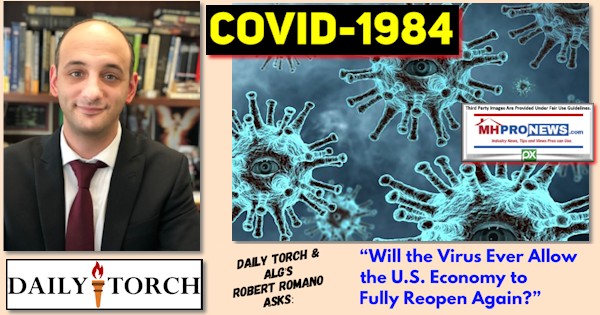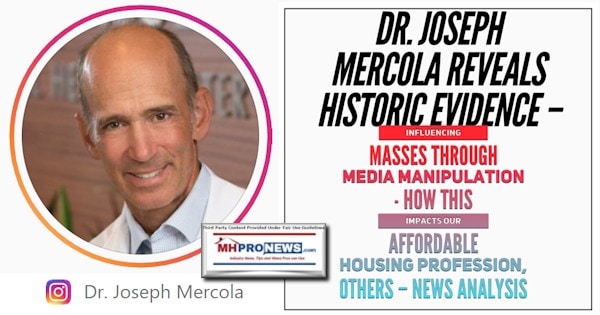 While we are political independents who believe in bipartisanship that is based upon reality and best-practices policies, our position is mirrored by almost half of the men who call themselves Republicans.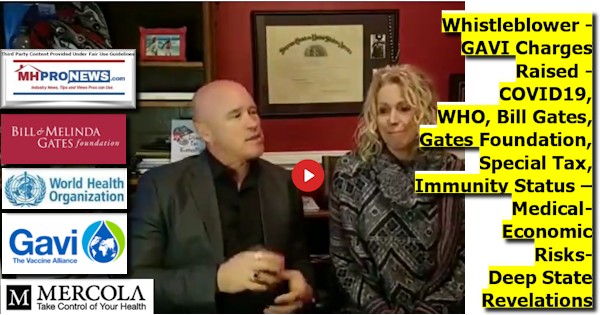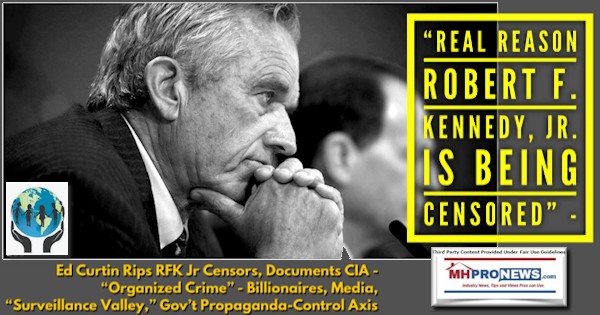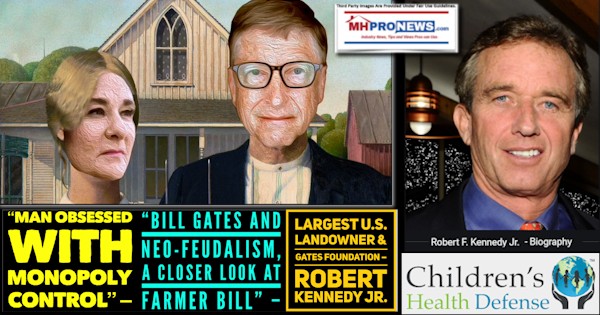 With that said, here is the report by Megan Redshaw, J.D., which cites CDC data from the federal VAERS reporting system.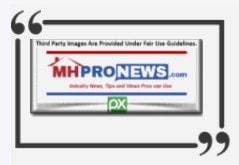 Number of COVID Vaccine Injuries Reported to VAERS Surpasses 50,000, CDC Data Show
VAERS data released today showed 50,861 reports of adverse events following COVID vaccines, including 2,249 deaths and 7,726 serious injuries between Dec. 14, 2020 and March 26, 2021.
By Megan Redshaw
Data released today by the Centers for Disease Control and Prevention (CDC) on the number of injuries and deaths reported to the Vaccine Adverse Event Reporting System (VAERS) following COVID vaccines revealed steadily rising numbers, but no new trends. VAERS is the primary mechanism for reporting adverse vaccine reactions in the U.S. Reports submitted to VAERS require further investigation before a causal relationship can be confirmed.
Every Friday, VAERS makes public all vaccine injury reports received to the system as of Friday of the previous week. Today's data show that between Dec. 14, 2020, and March 26, a total of 50,861 total adverse events were reported to VAERS, including 2,249 deaths — an increase of 199 over the previous seven days — and 7,726 serious injuries, up 631 over the same time period.
Of the 2,249 deaths reported as of March 26, 28% occurred within 48 hours of vaccination, 19% occurred within 24 hours and 43% occurred in people who became ill within 48 hours of being vaccinated.
In the U.S., 136.7 million COVID vaccine doses had been administered as of March 26.
This week's VAERS data show:
19% of deaths were related to cardiac disorders.
45% of those who died were male, 43% were female and the remaining death reports did not include gender of the deceased.
The average age of those who died was 77.7 and the youngest death was an 18-year-old.
As of March 26, 341 pregnant women had reported adverse events related to COVID vaccines, including 104 reports of miscarriage or premature birth.
Of the 578 cases of Bell's Palsy reported, 63% of cases were reported after Pfizer-BioNTech vaccinations — almost twice as many as reported (36%) following vaccination with the Moderna vaccine. Seven cases of Bell's Palsy were reported with Johnson & Johnson (J&J) vaccine (1%).
There were 2,578 reports of anaphylaxis, with 53% of cases attributed to the Pfizer-BioNTech vaccine, 44% to Moderna and 3% to J&J vaccine, which was rolled out in the U.S. on March 2.
Using a broadened search for any reference to anaphylaxis in chart notes resulted in 15,193 reports, with 52% of cases attributed to Pfizer's COVID vaccine, 45% to Moderna and 3% to J&J. With each vaccine, nearly 42% of anaphylactic reports occurred in people aged 17-44.
According to the CDC's website, "the CDC follows up on any report of death to request additional information and learn more about what occurred and to determine whether the death was a result of the vaccine or unrelated."
To date, the only information the CDC has published related to the investigation of COVID vaccine-related deaths and how those investigations were conducted is a COVID-19 Vaccine Safety Update via the Advisory Committee on Immunization Practices, published Jan. 27.
An interview in MedPage Today highlighted the shortfalls of the post-marketing surveillance of the COVID vaccine. Aaron Kesselheim, professor of medicine at Harvard Medical School and Brigham and Women's Hospital in Boston, said we are seeing a lot of spontaneous reporting, a lack of formal post-approval studies because vaccines have only received Emergency Use Authorization and vaccines being given outside the healthcare systems — interfering with the ability to rigorously collect observational data.
Although the CDC and U.S. Food and Drug Administration (FDA) have various systems in place to monitor the safety of vaccines, they are not "up and running" and do not have adequate resources behind them, Kesselheim said.
According to Kesselheim, there's essentially nobody keeping track of COVID adverse reactions in the U.S. and no long-term safety data, but emphasized that this new mRNA technology is "extremely effective and extremely safe."
On March 8, The Defender contacted the CDC with questions about reported deaths and injuries related to COVID vaccines. We provided a written list of questions about how the CDC conducts investigations into reported deaths, the status of investigations on deaths reported in the media, if autopsies are being done and the standard for determining whether an injury is causally connected to a vaccine.
We also inquired about whether healthcare providers are reporting all injuries and deaths that might be connected to the COVID vaccine, and what education initiatives are in place to encourage and facilitate proper and accurate reporting.
It took the CDC 22 days to respond to our repeated inquiries. When someone did, the person told us the agency had never received the questions — even though the employees we talked to several times said their press officers were working through the list of questions and were reviewing the email we sent. We provided the questions again yesterday, and requested a response by April 7.
Breakthrough cases
On March 31, The Defender reported on the increasing number of "breakthrough cases" of COVID in fully vaccinated people. Washington, Florida, South Carolina, Texas, New York, California and Minnesota have all reported breakthrough cases of COVID, some of which have resulted in hospitalization and death. Investigations are underway to determine if there were problems with the vaccines or if people had been infected with a variant.
When asked about the increasing number of breakthrough cases during a White House press conference, Dr. Anthony Fauci, President Biden's chief medical advisor, said it is something they will take seriously and follow closely, but breakthrough infections happen with any vaccination.
CDC issues new travel guidance, vaccine passports stir controversyThe CDC today issued new travel guidance stating that fully vaccinated Americans traveling within the U.S. do not have to get tested for COVID before or after their trip, and do not need to self-quarantine when they return home.
On March 29, The Defender reported that the Biden administration and private companies are working to develop vaccine passports that would require Americans to prove they've been vaccinated against COVID as the country opens.
Dr. Naomi Wolf, founder and CEO of Daily Clout, said the passport system really isn't about the vaccine. It's about your data, and "once this rolls out you don't have a choice about being part of the system."
Rep. Pete Sessions (R-Texas) said that vaccine credentials are a complete government overstep that will undermine public trust and substantially limit normal day-to-day essential activities. Rep. Lauren Boebert (R-Colo.) said "vaccine passports are unconstitutional. Period."
On March 26, New York launched a digital vaccine passport system known as Excelsior Pass that residents can use to prove they've been vaccinated or recently tested negative for infection. The New York system, built on IBM's digital health pass platform, will be used at dozens of events, including arts and entertainment venues.
J&J  makes headlines with manufacturing mix-up, report of severe allergic reaction
As The Defender reported April 1, 15 million doses of J&J's vaccine failed quality control after workers at a Baltimore manufacturing plant negligently put an AstraZeneca ingredient in J&J's COVID vaccine. The mix-up forced regulators to delay authorization of the plant's production lines and prompted an investigation by the FDA.
On March 31, Business Insider reported that a 74-year-old Virginia man suffered a rare reaction to J&J's vaccine that caused a painful rash to spread across his entire body and skin to peel off. Richard Terrell told local news station WRIC he began suffering strange symptoms four days after receiving the vaccine.
"I began to feel a little discomfort in my armpit and then a few days later I began to get an itchy rash, and then after that I began to swell and my skin turned red," Terrell said.
The rash spread to his entire body and his skin peeled off. He went to the emergency room, where doctors determined that he had experienced an adverse reaction to the COVID vaccine.
AstraZeneca suspended in Germany and Canada 
On March 31, The Defender reported that Germany indefinitely suspended use of the Oxford-AstraZeneca COVID vaccine for anyone under 60 following advice from STIKO, the country's independent vaccine committee and external experts.
The committee investigated reports of blood clots, some fatal, in people who received the vaccine and decided to give the vaccine only to people 60 or older unless they belong to a high-risk category where the benefits outweigh the risk of a serious side-effect.
As The Defender reported on March 30, several regions of Germany, including Berlin and Munich, had temporarily paused the vaccine for people under 60 after Germany's vaccine regulator disclosed 31 cases of a rare brain blood clot, nine of which resulted in deaths. The decision was made as a precaution ahead of a meeting with national medical regulators scheduled for later in the day where it was decided to indefinitely suspend the vaccine.
On March 30, Canada announced it was suspending AstraZeneca's vaccine for people under age 55 following concerns it might be linked to rare blood clots, The Defender reported.
Health Canada demanded AstraZeneca conduct a detailed study on the risks and benefits of its COVID vaccine across multiple age groups, and suspended the vaccine for younger groups pending the outcome of that review.
On March 24, Health Canada updated the product information for AstraZeneca's COVID vaccines to warn of the risk of rare blood clots associated with low levels of blood platelets following vaccinations — a stark reversal from Canada's former position.
Children's Health Defense asks anyone who has experienced an adverse reaction, to any vaccine, to file a report following these three steps.
Megan Redshaw is a freelance reporter for The Defender. She has a background in political science, a law degree and extensive training in natural health.
 ##
"© 04/02/21Children's Health Defense, Inc. "Number of COVID Vaccine Injuries Reported to VAERS Surpasses 50,000, CDC Data Show." This work is reproduced and distributed with the permission of Children's Health Defense, Inc. Want to learn more from Children's Health Defense? Sign up for free news and updates from Robert F. Kennedy, Jr. and the Children's Health Defense. Your donation will help to support us in our efforts.
###
Related, Recent, and 'Read-Hot' Reports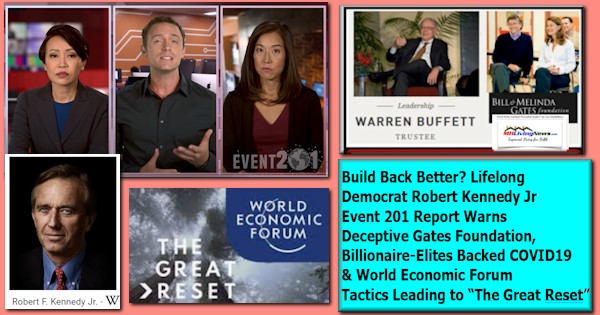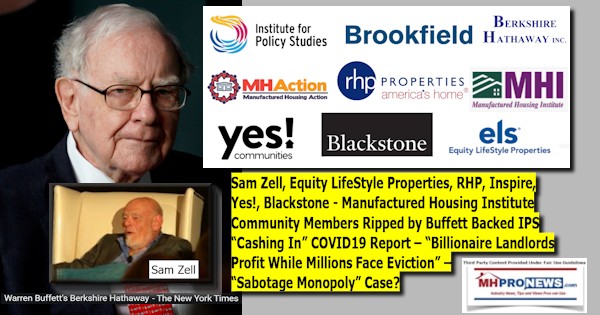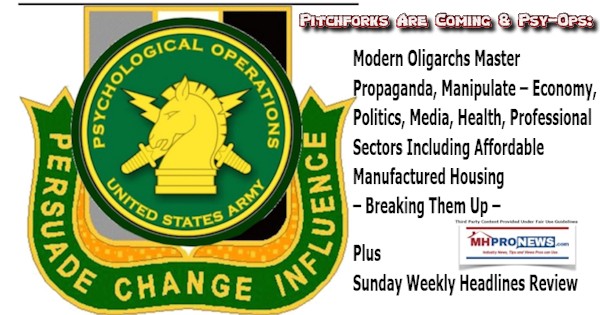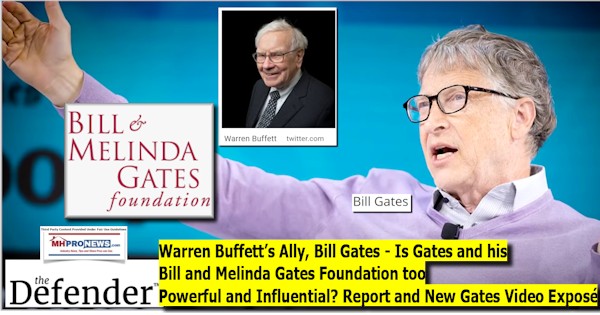 This report below is still one of the most-read reports on MHLivingNews.
It has stood the test of time with well documented insights.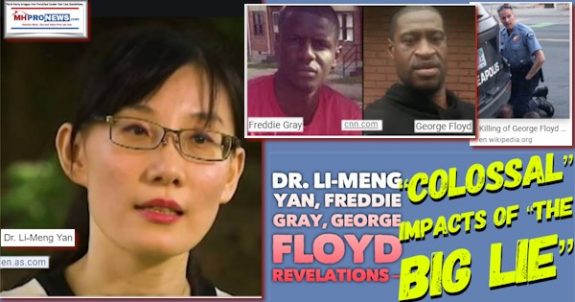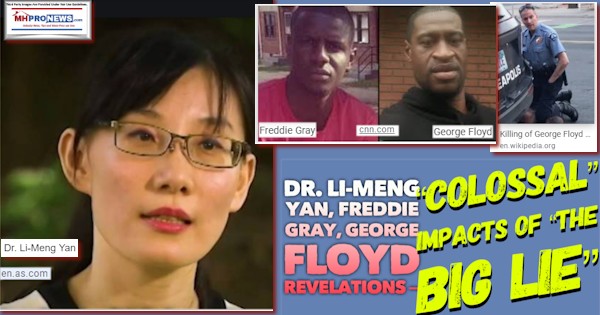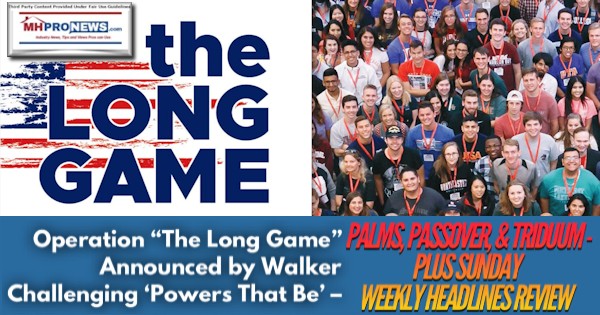 Manufactured Housing Industry Investments Connected Closing Equities Tickers
Some of these firms invest in manufactured housing, or are otherwise connected, but may do other forms of investing or business activities too.
NOTE: The chart below includes the Canadian stock, ECN, which purchased Triad Financial Services, a manufactured home industry lender
NOTE: Drew changed its name and trading symbol at the end of 2016 to Lippert (LCII).
NOTE: Deer Valley was largely taken private, say company insiders in a message to MHProNews on 12.15.2020, but there are still some outstanding shares of  the stock from the days when it was a publicly traded firm.  Thus, there is still periodic activity on DVLY.
Spring 2021…
Berkshire Hathaway is the parent company to Clayton Homes, 21st Mortgage, Vanderbilt Mortgage and other factory built housing industry suppliers.
· LCI Industries, Patrick, UFPI, and LP each are suppliers to the manufactured housing industry, among others.
· AMG, CG, and TAVFX have investments in manufactured housing related businesses. For insights from third-parties and clients about our publisher, click here.
Enjoy these 'blast from the past' comments.
MHProNews. MHProNews – previously a.k.a. MHMSM.com – has celebrated our 11th year of publishing, and is starting our 12the year of serving the industry as the runaway most-read trade media.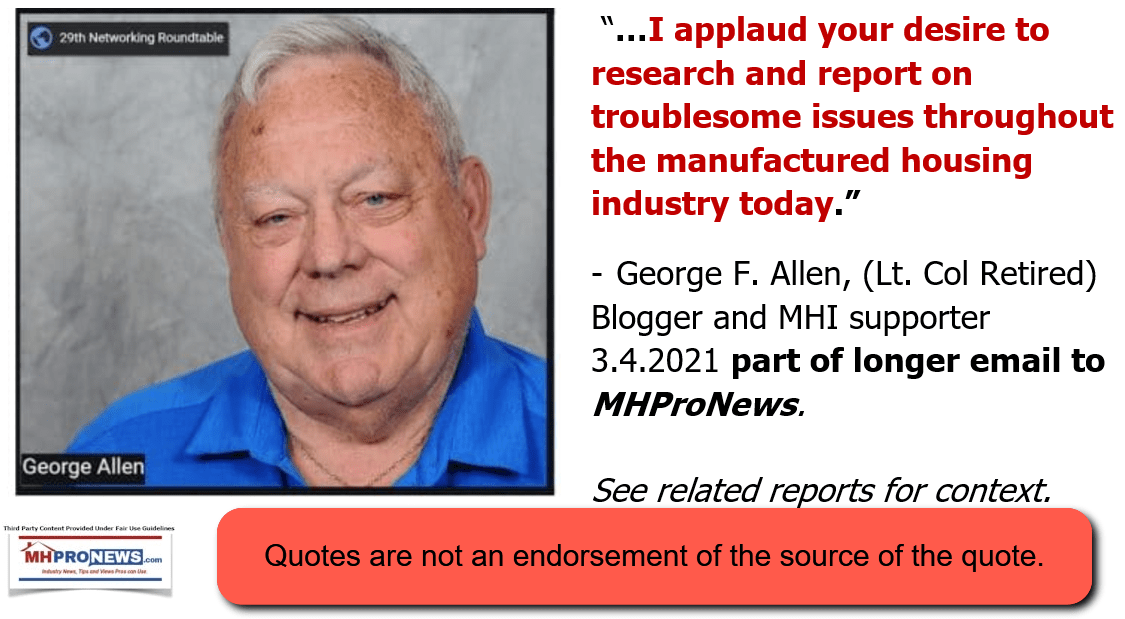 Sample Kudos over the years…
It is now 11+ years and counting…
Learn more about our evolutionary journey as the industry's leading trade media, at the report linked below.
· For expert manufactured housing business development or other professional services, click here.
· To sign up in seconds for our industry leading emailed headline news updates, click here.

Disclosure. MHProNews holds no positions in the stocks in this report.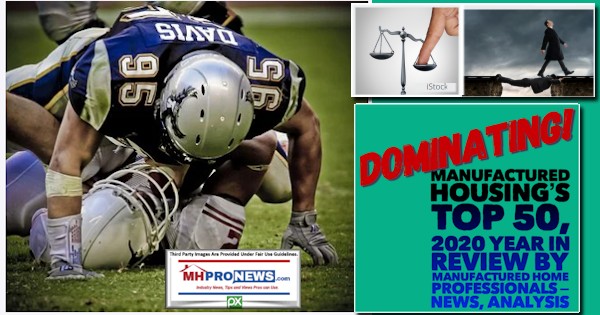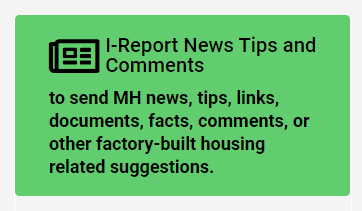 That's a wrap on this installment of "News Through the Lens of Manufactured Homes and Factory-Built Housing" © where "We Provide, You Decide." © (Affordable housing, manufactured homes, stock, investing, data, metrics, reports, fact-checks, analysis, and commentary. Third-party images or content are provided under fair use guidelines for media.) (See Related Reports, further below. Text/image boxes often are hot-linked to other reports that can be access by clicking on them.)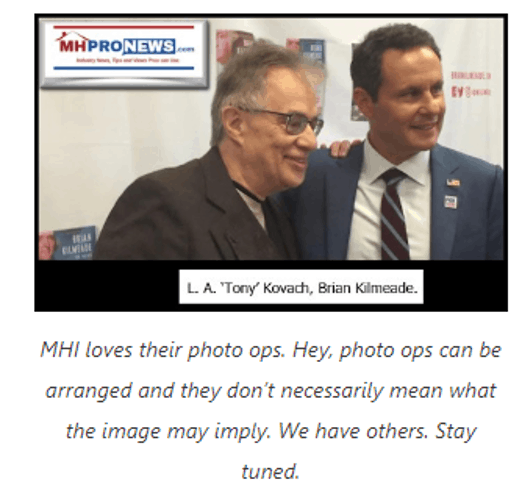 By L.A. "Tony" Kovach – for MHLivingNews.com.
Tony earned a journalism scholarship and earned numerous awards in history and in manufactured housing. For example, he earned the prestigious Lottinville Award in history from the University of Oklahoma, where he studied history and business management. He's a managing member and co-founder of LifeStyle Factory Homes, LLC, the parent company to MHProNews, and MHLivingNews.com. This article reflects the LLC's and/or the writer's position, and may or may not reflect the views of sponsors or supporters.