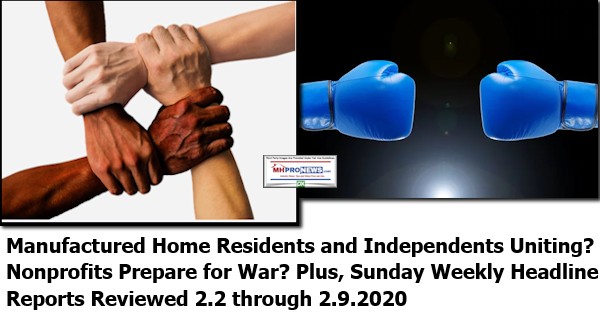 Retailers and communities deal directly with the general public, as tens of thousands of manufactured housing professionals know. Producers of HUD Code manufactured homes need those retailers and communities in order to move their products through 'middle men' to market. Suppliers and vendors of all types need those producers and service providers. They all require access to capital or financing.
Manufactured home owners and those seeking to buy a manufactured home need access to lending too.
If your pockets are deep enough and you are patient enough, knowing such facts outlined above – plus a keen understanding of media and nonprofits – can give you a subtle yet sure path toward manufactured home market domination. That model for domination could occur without regulators becoming aware of it being in motion, precisely because it is subtle, slow and not overt. Buy off some in the trade media through a variety of rewards and you could witness a steady move toward a few brands controlling much of the manufactured home industry.
That in a nutshell is what faces or has already caused thousands of independent manufactured housing operations to succumb to having their life's work undermined in value. Other business owners and investors – some who had decades of success – have watched their investments be largely or entirely lost. Only evil genius could devise such a scheme.
That outline is why the phrase 'the truth can be stranger than fiction' exists.
During the week that was starting February 2 running through today, 2.9.2020, several topics have been explored in reports from Washington, D.C. and beyond. Let's run through just a few, and then we will tease some items that are coming up next week that you won't likely find anywhere else but right here on MHProNews.
In no particular order of importance, some of the issues found in the headline reports further below include the following.
Modular Home Builders Association (MHBA) Executive Director Tom Hardiman has publicly accused the Manufactured Housing Institute of "deceptive" practices which he said undermines the values of untold numbers of existing manufactured homes. That's explored in two ways — through the lens of manufactured home owners as well as from the perspective of factory-built housing professionals.
Mary Gaiski with the Pennsylvania Manufactured Housing Association (PMHA) has said publicly that the problem of zoning and placement is getting worse. Gaiski doesn't have to mention MHI for that to be a bad reflection on them, because key MHI staff and members met with HUD Secretary Carson as recently as late January 2020. What the heck happened to MHI saying last summer in writing that they wanted Secretary Carson to enforce the law and manufactured housing's enhanced preemption? Explore that timely report below.
Mark Weiss, J.D., President and CEO of the Manufactured Housing Association for Regulatory Reform (MHARR) reported from Washington on a meeting with the Federal Housing Finance Agency (FHFA) about financing that MHI CEO Lesli Gooch decided to skip and send a surrogate/lobbyist. Several nonprofits were invited. Get the scoop from MHARR, but don't miss the report and analysis that we published, because we contrasted what MHI said about that same meeting with what MHARR did. For those who care about more lending, it's eye opening. Keep in mind that introduction at the top of this column as you read that report.
Cavco Industries released quarterly reporting that sheds light on key issues mentioned above and below. No other manufactured home industry trade media digs into such reports at all, or if they mention it, they fail to go through the information with a fine-tooth comb in a manner that sheds light on why manufactured housing is underperforming during an affordable housing crisis. If you have stock in CVCO or other industry brands, it's must reading.
Speaking of underperforming, the total production for HUD Code manufactured housing for the year 2019 is in. That report which compares 2019, with 2018 and prior years. That is also found further below.
Randy Rowe, Chairman of Green Courte Partners, has his keen statements contrasted with that of Tim Williams and other industry insiders. Brace for reality.
The intersection of domestic politics, how the 2020 race is shaping up, general U.S. economic realities and new data on public sentiments are explored too. Plus, more. Where else in manufactured housing trade media can you find an array of anything like the list above which are linked in our headlines to those reports and more below? Answer, only on MHProNews and MHLivingNews. Perhaps that's why the latest analysis of known data reveals that this platform demonstrably dominates manufactured housing trade media. No one else even comes close.
That domination of manufactured housing media is quite different than the sinister ploy described at the top of this column, isn't it? Here, we shed light into the darkness. In fact, it is precisely the willingness of this platform to explore issues that others pretend don't exist, or that others paper over with razzle dazzle or pretty words that drives not only professionals, but investors and public officials to carefully consider what they find here.
Oh! Don't miss MHI's excellence awards report. If you need something both serious yet lighthearted enough that it may give you a good belly laugh, that might be just the ticket.
That's plenty to tease the topics that can keep you informed. Once you explored the headlines, don't miss the grand finale for today.
With no further adieu, let's move on to the headlines from the busy week that was, starting on 2.2 and through 2.9.2020.
What's New On MHLivingNews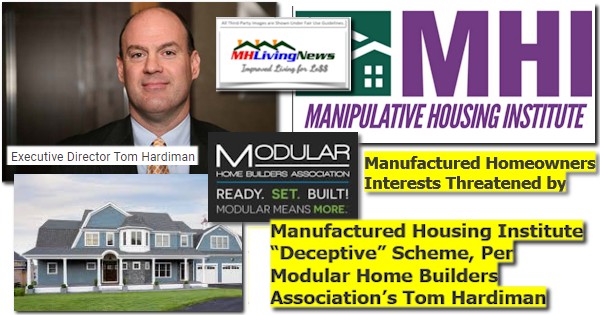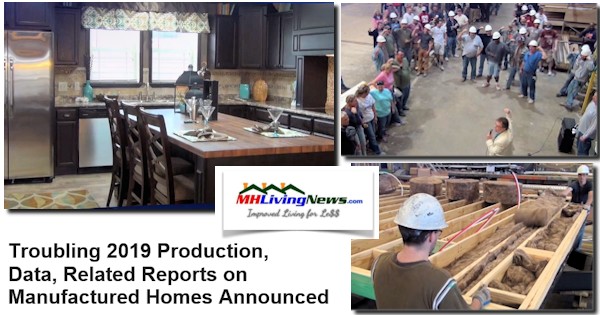 What's New in Washington, D.C. from MHARR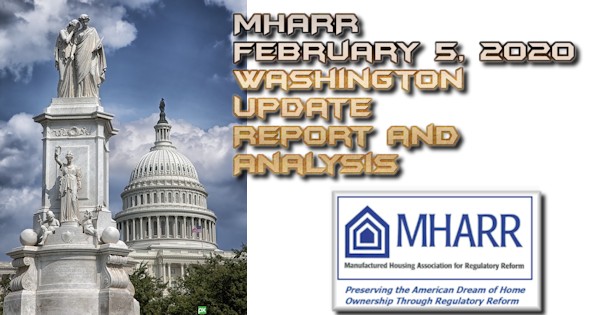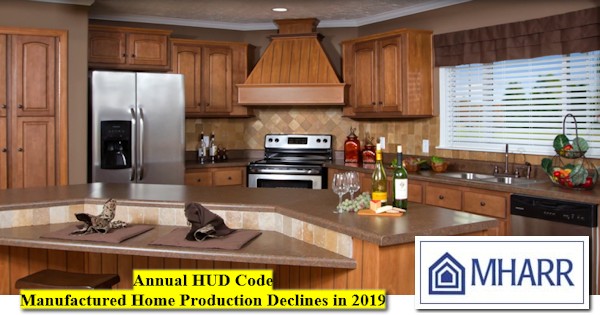 What's New on the Masthead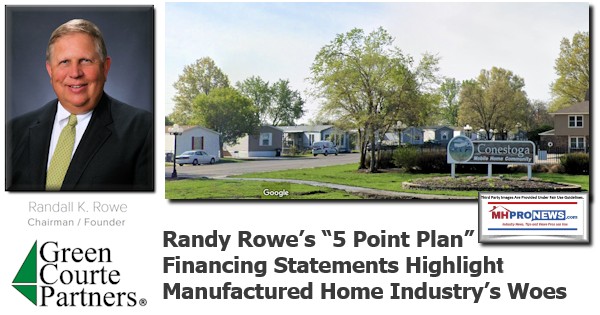 What's New on the Cutting Edge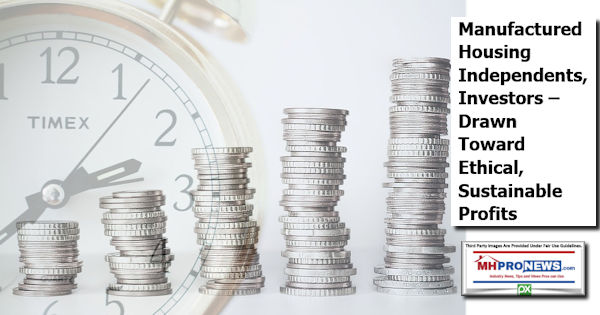 What New on the Daily Business News on MHProNews
Saturday 2.8.2020
Association Leaders Spotlight, Blast-Zoning, Financing, CrossModsTM and Manufactured Housing Institute
Friday 2.7.2020
MHB Association Exec Tom Hardiman Rips Manufactured Housing Institute on "CrossMod™ homes," plus Manufactured Home Stock, Investing Updates
MHI, MHARR Competing Narratives – Photo and Video Ops vs Straight Talk in Manufactured Housing
Thursday 2.6.2020
DNC's Tom Perez Says "Enough," POTUS Trump Sounds Off Record Satisfaction, plus Manufactured Home Investing, Stock Updates
Revealing-FHFA Meeting on Duty to Serve Lending Called Manufactured Housing Institute, Manufactured Housing Association for Regulatory Reform, Others – Report, Analysis
Wednesday 2.5.2020
National Association of Home Builders (NAHB) Fights Manufactured Housing Lending, plus Manufactured Home Investing, Stock Updates
President Donald J. Trump's State of the Union (SOTU) Address-Full Text, Video, Photos-Economics, Politics and Manufactured Housing Analysis
Tuesday 2.4.2020
Cavco Releases Quarterly, New, Revived Controversies Loom – plus Manufactured Home Stock, Investing Updates
CEO Lesli Gooch-Let Me Tell You Reasons Pay MHI Dues to Win MHI Excellence in Manufactured Housing Awards
Monday 2.3.2020
Judicial Watch Reports 2.5 Million More Registered in 358 U.S. Counties Than Eligible to Vote, 8 Iowa Counties on List – plus, Manufactured Housing Investing, Stock Updates
2019 Year-End Totals Reveals Decline in New HUD Code Manufactured Home Production, Shipments vs. 2018
Recovering America's Third Way, and Manufactured Housing's Role
Sunday 2.2.2020
Storm Clouds with Silver Lining Over Manufactured Housing, Iowa Bern-ing, plus Sunday Manufactured Home News Headline Review-1.26 to Historic 02.02.2020
A couple of years ago, a successful independent retailer with ties to the MH Community's world told MHProNews that while some are busy trying to sell their next home, others are busy trying to figure out how to put someone else out of business. Ouch. But we've never forgotten that insight.
Then, there was Dick Moore and Bob Crawford who years before explored forging a new trade group for retailers. It was and remains a fine idea. Similarly, MHARR has long advocated that the 'post production' side of the industry needs to get together and then work with them to advance the cause of manufactured housing in states across the country.
I wasn't sure if someone should laugh, cry or shout with rage over a blog post from a wannabe competitor. That fellow was arguing that rent control is spreading into areas that it didn't exist before. True enough. But then, he said the solution was to join MHI. Pardon me? Doesn't he realize that it is MHI members who are routinely the ones that spark outrage that leads to rent control? Wasn't it all MHI connected firms that were spotlighted by John Oliver's Last Week Tonight viral video? The technique of paltering involves telling some truth that is then mixed in with deception. Some people would boldly sell out their mama or daughter. Pathetic.
That's part of the reason why the industry is in the vexing condition that it is in. There are enough smooth liars out there that keeps the industry tripped up, misinformed and thus underperforming.
But here's what's really amazing. Over two decades have gone by since the industry hit its last high in 1998. Thousands or professionals never experienced those go-go days. Thousands of retail sales people think that if they sell a home this month – or two! – that they've really done something special. Don't get me wrong, it is special every time a home is sold. But yours truly recalls the glory days when individual sales people then could easily outsell entire 'street dealerships' in manufactured housing today. The better sales pros could sell a home or two a week. Some retail centers might have 2 or 3 people like that on staff. That stark difference speaks volumes, doesn't it?
Because, if you cause an industry to underperform long enough, then you get what wise Zig Ziglar said is like being "cooked in a squat." Try running while you are squatting. Can't happen. To correct that, one needs accurate information first. Then, a solid plan of action, followed by implementation.  With that in mind…
The industry has a historic opportunity. The interests of potentially millions of manufactured home owners are being threatened and many are already seeing their values undermined. That is happening despite MHI's so-called code of ethical conduct. The white hats of this industry want and need more sales. Those consumers will trust white hats more when the two are working in tandem. But what the black hats want is from consumers and industry to be at loggerheads.
There are plenty of reasons for white hat industry pros to say, enough is enough.
There are really good reasons for investors in manufactured housing to sit up and realize that whatever profit level they may be obtaining, more could be earned if the interests of the majority were being respected. Who said that? How about billionaire Nick Hanauer?
In conjunction with others, we are laying the foundation for a new type of 'post production' union that would bring together potentially hundreds of thousands of current home owners with white hat independents and honest affordable housing advocates. If you aren't yet on our mailing list, sign up to stay informed on those developments.
Also, watch for perhaps two new revelations that will likely hit this week. They are the results of new topics that we've been tipped on. These are items that MHI and their CEO Lesli Gooch will surely be glad that you learned about…
…or not.
If you have a news tip or topic, please make that part of your effort to get manufactured housing back to the levels that it ought to be. Never forget that former MHI staff 'leader' Dick Jennison promised the industry could reach 500,000 new manufactured home shipments. On that number, we agree. But after 15 years of underperformance and MHI saying 'trust our leadership,' isn't it time to change that record and move on?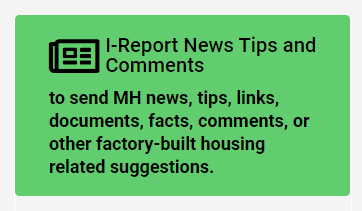 First, our thanks to those who make this work possible. That includes those who provide the tips that no one else in MHVille gets – or would publish if they did get it. Some want perfumed BS, and they find that nonsense elsewhere. But if you want straight talk that is backed up by facts, evidence, and expert analysis, you and thousands of other pros like you have found the right place here today. Our stated goal is simple. We want to see the industry return to and surpass its glory days and achieve its greatness through sustainable white hat business practices. We already have the laws that are needed to accomplish that goal.
Here's the punch line.
That's what's astonishing. MHARR is quite right. The good laws needed to advance manufactured housing are already on the federal law books. We as white hat industry professionals need to act in a manner that those laws are enforced. That will require a measure of organized effort. Its an election year. That's potentially good news for those willing to think ahead and act accordingly.
While some scheme – and let's be honest, they've been slowly winning – let the white hats set aside the illusions of motion that they've peddled by those who benefit from industry underperformance. It isn't photo ops or videos with Dr. Carson that are needed. Nice for those who get paid to travel, but what precisely did the other years of photos and videos with public officials do to raise production levels in the last few years?
Warren Buffett Lieutenant Kevin Clayton Shows Off HUD Secretary Carson, Touts "CrossMod" Manufactured Housing
What's required is a clarity of mind that presses for good laws to be fully and properly enforced. That implementation would cost the Omaha-Knoxville-Arlington axis and their allies money, wouldn't it? So is it any surprise that MHI postures efforts without delivering results?
But if the industry's white hats achieved their potential through competitive lending options and enhanced preemption enforcement that would remove zoning barriers, then the future would be brighter for not only our industry, but for millions of more consumers.
That's the story. More are ahead. Stay tuned to the straight talk network with smart analysis that the MH Axis tries to pretend doesn't exit. Ha!
That's it for now on this Sunday installment of "News through the lens of manufactured homes and factory-built housing," © where "We Provide, You Decide." © (Affordable housing, manufactured homes, week in review, reports, fact-checks, analysis, and commentary. Third-party images or content are provided under fair use guidelines for media.)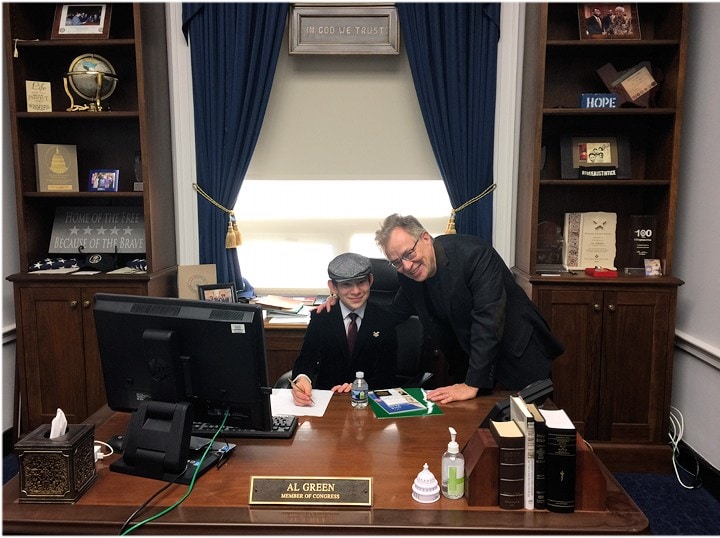 (See Related Reports, further below. Text/image boxes often are hot-linked to other reports that can be access by clicking on them.)
By L.A. "Tony" Kovach – for MHLivingNews.com.
Tony earned a journalism scholarship and earned numerous awards in history and in manufactured housing. For example, he earned the prestigious Lottinville Award in history from the University of Oklahoma, where he studied history and business management. He's a managing member and co-founder of LifeStyle Factory Homes, LLC, the parent company to MHProNews, and MHLivingNews.com. This article reflects the LLC's and/or the writer's position, and may or may not reflect the views of sponsors or supporters.
Connect on LinkedIn: http://www.linkedin.com/in/latonykovach
Related References:
The text/image boxes below are linked to other reports, which can be accessed by clicking on them.
Applying Democratic, Republican & Barak Orbach's Monopolization Logic to Affordable Housing Crisis Impacting Manufactured Home Industry
$500 Million Axne-Khanna Plan, Manufactured Housing Legislation Introduced, But Manufactured Housing Institute Fails to Tell Members?
Congresswoman Rips Frank Rolfe, Dave Reynolds, Havenpark for "Troubling," "Predatory," "Deceptive" Practices, Calls for Federal Investigations
Federal Official, Manufactured Housing Institute, Manufactured Housing Association for Regulatory Reform and Certain MHI Member Firms
Complaints to State and Federal Officials, Agencies About Corrupt Practices in Manufactured Housing Industry Growing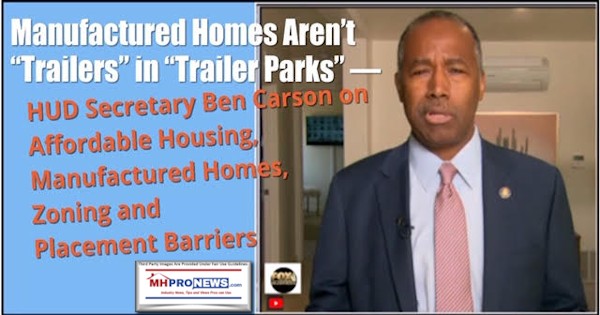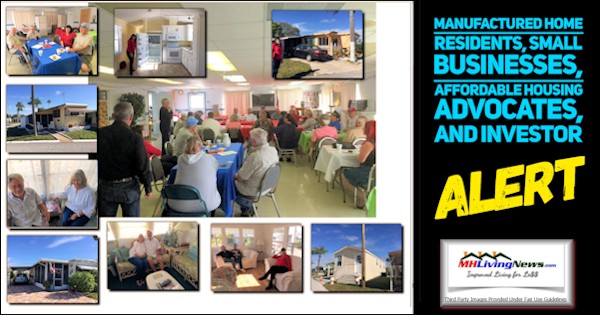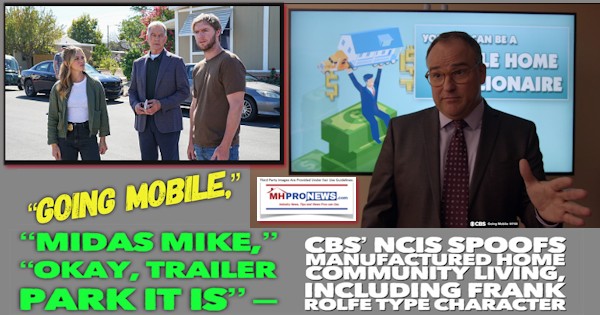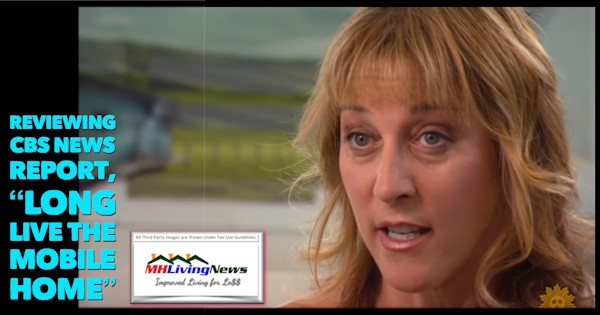 Saturday Satire and Executive Summaries for Manufactured Housing Professionals, Investors, Advocates, Researchers, Public Officials, and Investigators