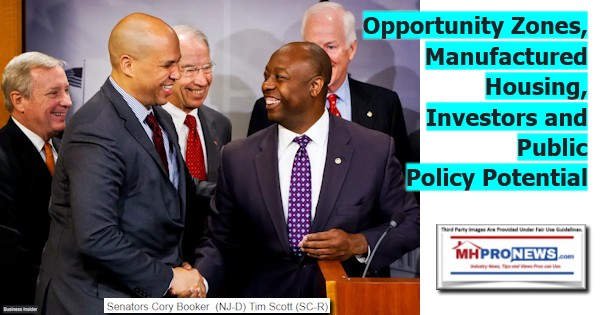 "Many hands make light work."
– John Heywood, per BrainyQuotes.
"It is better to light one candle than to curse the darkness."
– Motto of the Christopher's society
"Habits. They are hard to break, and hard to make.
A habit is an extremely powerful force in our lives because when something is a habit,
we no longer think about it – we just do it."
– Jacob Tingen.
"Form good habits while avoiding and replacing bad habits.
That's the condensed wisdom of centuries of great thinkers."
– L. A. "Tony" Kovach.
Among the items touted at the State of the Union (SOTU) address last week by President Donald J. Trump were Opportunity Zones. They were created as part of the Tax Cuts and Jobs Act of 2017. Opportunity Zones are found in all 50 states, Washington D.C., plus American Samoa, Guam, Northern Mariana Islands, Puerto Rico, and the Virgin Islands. Currently, all of Puerto Rico is an Opportunity Zone.
Forbes has reported that the U.S. Treasury has certified some 8,700 such zones. The president said in his address that there are about 9,000. Either way, there's plenty and there are likely several in locations near you.
Investing and housing needs go hand in hand. A list of designated Opportunity Zones is available from the linked U.S. Department of the Treasury's Community Development Financial Institutions Fund webpage.
Senators Tim Scott (SC-R) and Cory Booker (NJ-D) were among the backers of the creation of Opportunity Zones. The passage of the bill established two new Internal Revenue Code (IRC) sections: IRC sections 1400Z-1 and 1400Z-2. IRC section 1400Z-1 governs Opportunity Zones and IRC section 1400Z-2 governs Opportunity Funds, said FundRise.
A few months after the passage of the act that made Opportunity Zones federal law, the Economic Innovation Group (EIG) said on March 21, 2018 that they could spark the investment of an estimated $6.1 trillion of unrealized private gains held by U.S. households and corporations.
In exchange for investing in communities within Qualified Opportunity Zones, investors can access capital gains tax incentives. There are immediate and longer-term benefits which in time could stimulate as much as $6.1 trillion in unrealized private capital. This could also attract foreign capital. It is all in keeping with the 45th president's stated vision of "America First" in job creation and business investment. Note that unlike some programs, while tax incentives are leveraged, this relies on private capital, not public spending.
Unlike other better-known tax incentive programs which have limiting features, Opportunity Zones have several advantages.
"Opportunity Zones are less restrictive, less costly, and less reliant upon government agencies to function. Tax credit programs, such as the New Markets Tax Credit (NMTC) Program and Low Income Housing Tax Credit (LIHTC) Program, are more limited in supply and subject to annual Congressional approval and/or tax credit allocation authority. Because the tax credit system limits the number of credits issued each year," said Fundrise. That source added, "Unlike tax credit programs designed to stimulate private investment in low-income communities, Opportunity Funds can self-certify without the need for approval from the US Treasury Department. This means that Opportunity Funds are managed entirely in the private market with the administration of the funds falling solely on the shoulders of fund managers rather than government agencies or investors."
At its core, Opportunity Funds can invest in the construction of new buildings and/or the substantial improvement of existing unused buildings. When an Opportunity Fund invests in the improvement of an existing building, more must be invested in the improvements of the structure than was paid to buy the building. Either new or refurbished construction are required to be completed within 30 months of purchase.
The investment of realized capital gains into a Qualified Opportunity Fund can defer paying capital gains tax for those earnings until April 2027 for investments held through December 31, 2026.
One possible consequence of this, as HUD Secretary Ben Carson has himself suggested at various times, is that factory homebuilding could be among those Opportunity Zone projects.
What Dr. Carson has not yet said is what longer-term and detail-minded MHProNews readers should know. It's this. If the "enhanced preemption" provision of the Manufactured Housing Improvement Act of 2000 (MHIA or 2000 Act) we're being fully implemented, entirely new wrinkles in options emerge that could further fuel what the Opportunity Zones have already put into motion.
Furthermore, if the Federal Housing Finance Agency (FHFA), FHA and other federal or some state programs were being properly implemented according to current federal laws – such as the Duty to Serve (DTS) provision of the Housing and Economic Recovery Act of 2008 (HERA) – then even more chances for neighborhood revitalization and profit potential emerges. Note how this fits with a prior statement made by manufactured home advocate, the Rev. Donald Tye Jr. Namely, that such building and new housing would add to the tax base of local communities.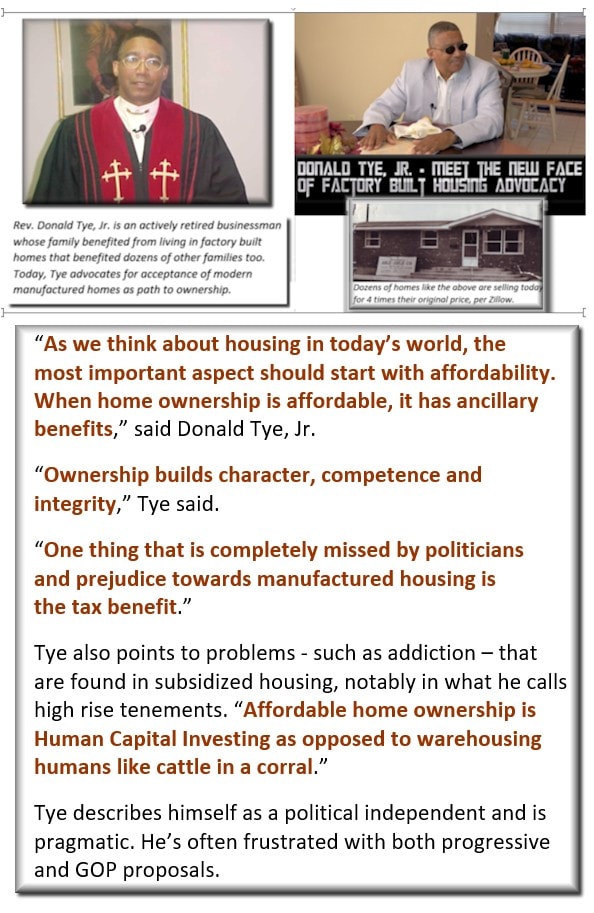 Rephrased, this counters the NIMBYite thinking that affordable housing is harming existing housing. That false notion was debunked during the Obama Administration by a HUD PD&R previously referenced and linked here.
All of the above is in keeping with a report first published on Value Penguin at the link here on Fear, Manufactured Homes and a Solution to the Affordable Housing Crisis. That report was later republished by agreement with Value Penguin on MHLivingNews in the report linked below which added illustrations to the original article.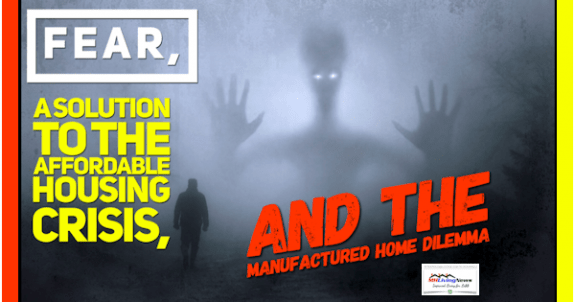 For reasons outlined in reports like the one linked below, and additional ones below the byline, these vast opportunities to advance won't likely occur under the purported leadership of the Manufactured Housing Institute (MHI), given the status quo mentality of the post-production side of that trade group.
Manufactured Home Residents and Independents Uniting? Nonprofits Prepare for War? Plus Sunday Weekly Headline Reports Reviewed 2.2 through 2.9.2020
Even before the Opportunity Zones became law, there were literally already trillions in opportunities that could include manufactured, modular and other forms of prefabricated housing. But now, Opportunity Zones makes these potential magnets for billions of dollars in investments that could create affordable housing made in factories near where they are needed. That would spark retail and community development prospects too.
Navigating these profit-potential scenarios will be a periodic focus for MHProNews. If you aren't already on our email list, sign up in seconds below.
The status quo is harming millions of Americans. Part of that is arguably being fostered by forces from within the manufactured home industry that are working in collusion with specific federal officials that are failing to enforce laws passed by Congress more than a decade or two ago. It's a costly outrage. Learn more from the related reports linked from this report, as well as those following the byline and notices.
Summing up, there are trillions of dollars in opportunities, billions in potential are likely within a short drive of where you are already doing business. More hands make for lighter work. That said, a single person can make a difference in breaking up the log-jam in your market. Don't let past habits and a purportedly manipulative scheme limit you and others from the potential in fulfilling needs and dreams of people near you.
To dig deeper on the issues vexing manufactured housing professionals and consumers, problems arising from inside the industry that fuel problematic issues outside MHVille, see the related reports above or further below. That's all she wrote for this Monday, Monday installment of "News Through the Lens of Manufactured Homes and Factory-Built Housing" © – MHVille's runaway #1 news source, where "We Provide, You Decide." © (News, fact-checks, analysis, and commentary.) Notice: all third party images or content are provided under fair use guidelines for media.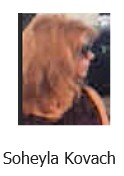 Submitted by Soheyla Kovach for MHProNews.com.Soheyla is a co-founder and managing member of LifeStyle Factory Homes, LLC, the parent company to MHProNews, and MHLivingNews.com. Connect with us on LinkedIn here and here.
Association Leaders Spotlight, Blast-Zoning, Financing, CrossModsTM and Manufactured Housing Institute
No Description
No Description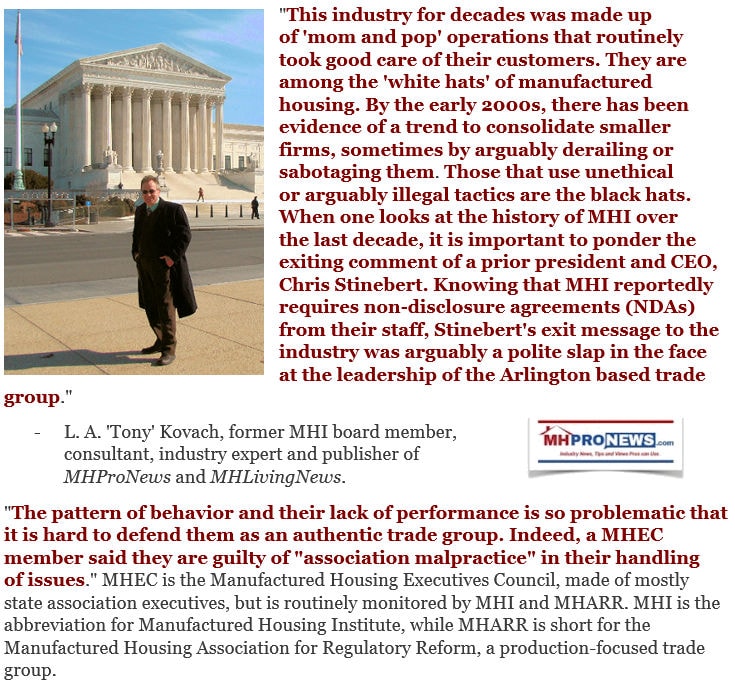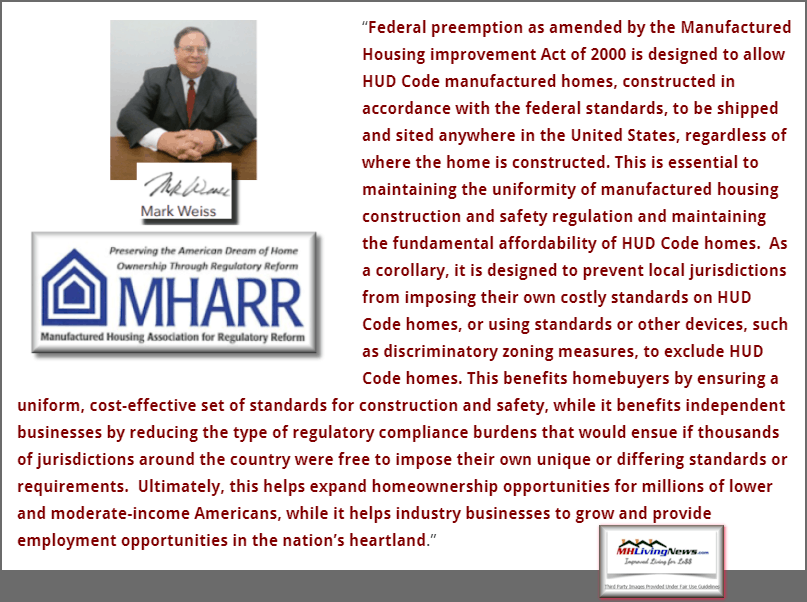 There is more than enough evidence that there is corruption, deceptive trade practices and other arguably illegal activities that are benefiting a few to the harm of the many. See the related articles below.
Complaints to State and Federal Officials, Agencies About Corrupt Practices in Manufactured Housing Industry Growing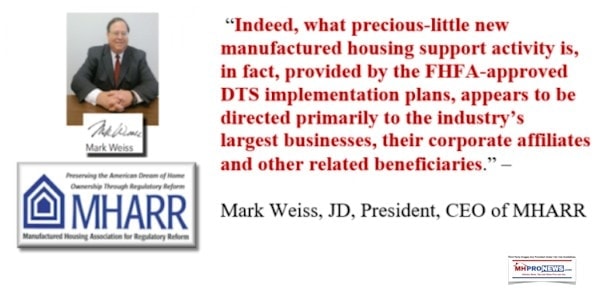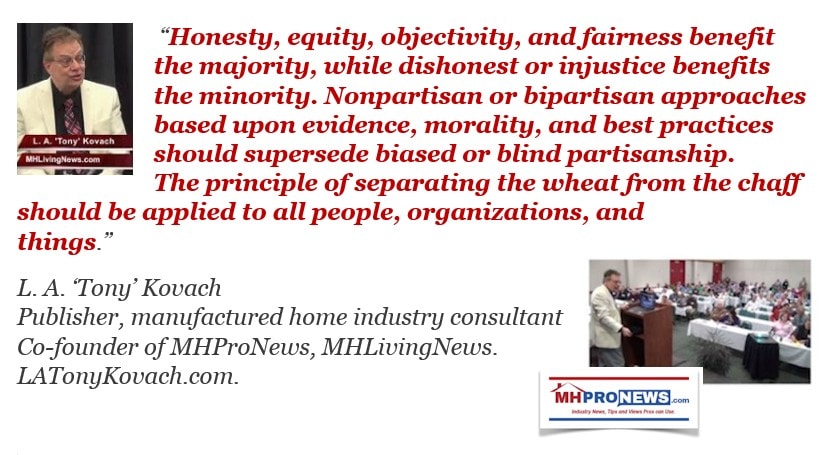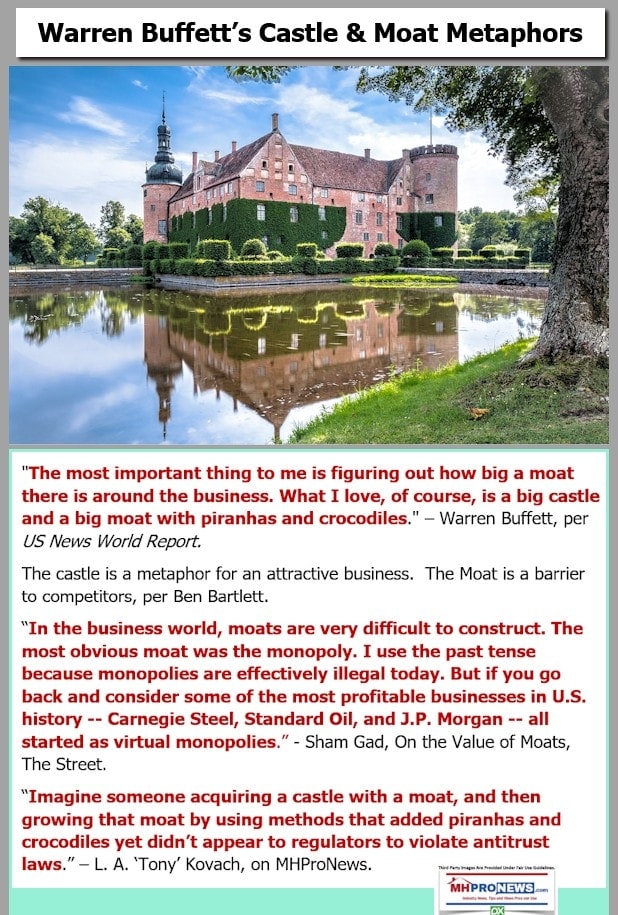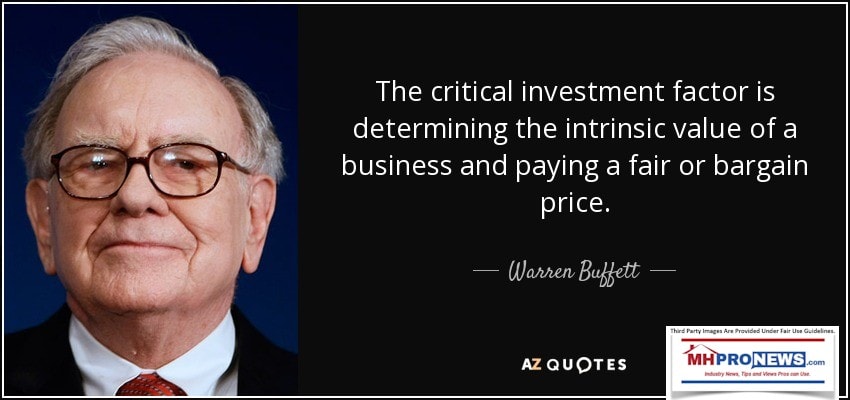 The bad news is that the opposition to ethical 'white hat' businesses, investors and other professionals have deep pockets and they are politically connected. But the good news is that Bernie Madoff could have once made that similar claim. Today, Madoff sits in a federal cell. It took persistence on the part of a few professionals with federal officials to finally topple Madoff's multi-billion dollar empire.
Revealing-FHFA Meeting on Duty to Serve Lending Called Manufactured Housing Institute, Manufactured Housing Association for Regulatory Reform, Others – Report, Analysis
Attorney General Tom Miller Slams "Predatory" Manufactured Home Community Operators, plus Manufactured Housing Investing, Stock Updates
Congresswoman Rips Frank Rolfe, Dave Reynolds, Havenpark for "Troubling," "Predatory," "Deceptive" Practices, Calls for Federal Investigations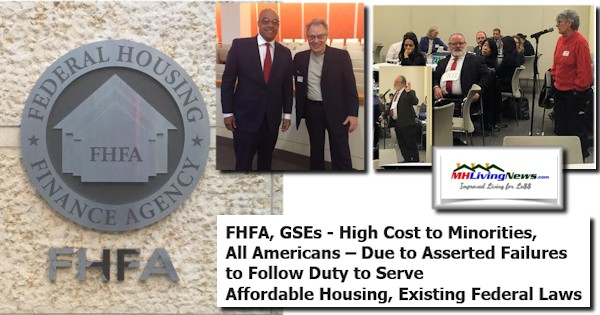 Retailer, Producer, Finance Exclusive – Interview with New Class of Manufactured Housing "CrossMod Homes" Developer-Seller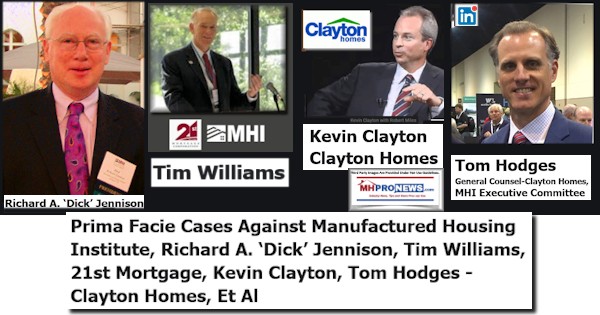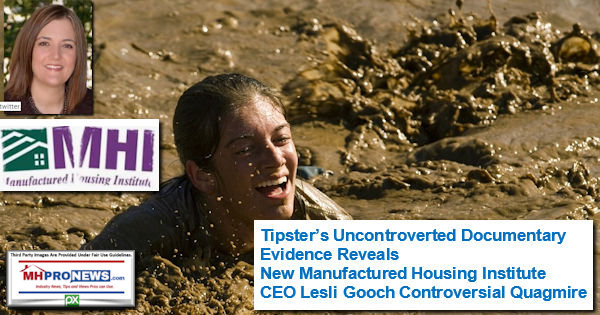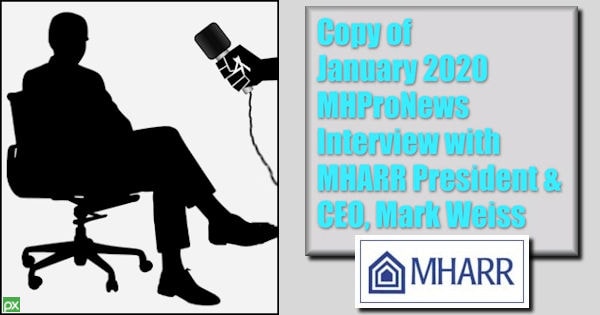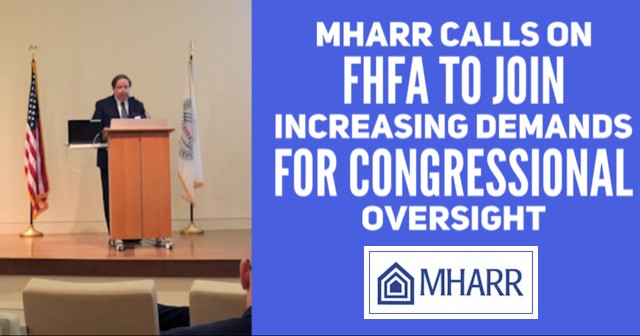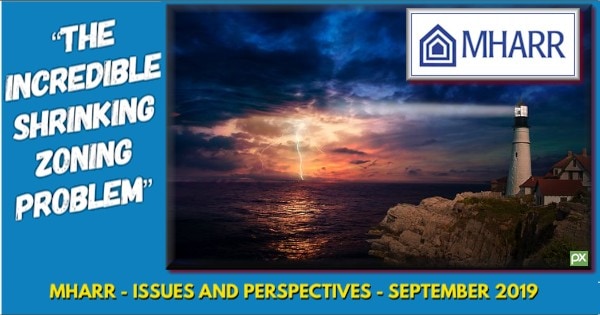 Todd Cooper – President Berkshire's Hometown News Guild – "What an Unmitigated Mess…Mr. Buffett knows it" – plus Manufactured Housing Investing, Stock Updates