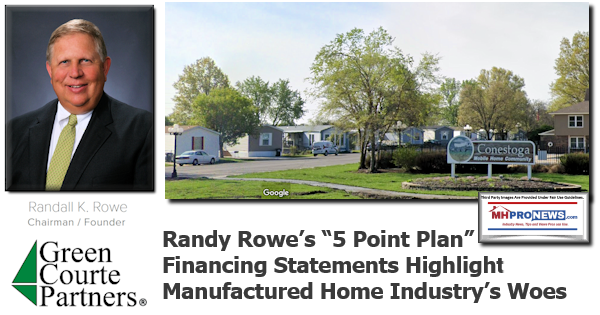 "People need a quality home at a reasonable price. We [the manufactured home industry] provide that…
Only the economic distortions by well intended but out of control government programs could have made our [manufactured home]
industry such a loser for the last decade."
– Sam Landy, J.D.,
President and CEO of UMH Properties (NYSE:UMH).
"I'm tired of [manufactured housing] being the best kept secret.
I'm ready to help house America."
– Terry Decio,
then a senior executive with Skyline Homes prior to merger with now
Skyline Champion Homes (SKY).
Each of the quotes above and below are from members of the Manufactured Housing Institute (MHI). With that brief preface, let's dive in.
According to Randy K. Rowe's bio in brief, "Randy is the Chairman of Green Courte and the Chairman of The Parking Spot, Green Courte's near-airport parking portfolio operating company.
Randy is a co-founder and former Chairman of Transwestern Investment Company, LLC and former Chairman and Director of Transwestern Commercial Services, LLC. Randy was also Chairman and Chief Executive Officer of Hometown America, LLC, a large owner of manufactured housing communities.
Randy is a Trustee and Chairman of the Urban Land Institute, a member of the board of trustees of the Steppenwolf Theatre, a member of the board of directors of the Steamboat Springs Winter Sports Club Foundation and a member and former Chairman of the Real Estate Roundtable.
Randy holds a Bachelor of Arts from Denison University, a Master of Business Administration from Harvard University and a Juris Doctor from the University of Michigan."
When MHProNews interviewed Randy Rowe, several insightful comments emerged. Let's review below two quotes from the full interview Q&A, linked here.
MHProNews Q) What do you consider the largest challenges facing the manufactured home industry and land lease communities today?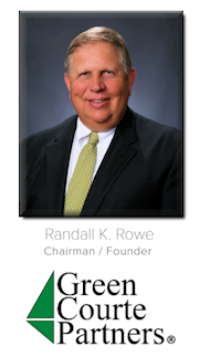 "I offered suggestions to address these issues two years ago when I proposed a 5 Point Plan setting forth the issues the industry most needs to address:
1) better home warranties and responsive customer service;
2) better, more accessible chattel financing (particularly for resale homes);
3) long-term ground leases to provide residents with more economic certainty and security;
4) a deeper, more efficient resale market for used homes by including used manufactured homes within Realtor multiple listing services; and,
5) a broader understanding of the industry achieved through national and regional marketing programs."
MHProNews Q) As you know, some 75% of all loans in manufactured housing are personal property or 'chattel' loans, according to a recent survey by the Census Bureau. While all home lending is important, clearly personal property lending is the life blood of manufactured housing at this time. In spite of what HERA 2008 called for – namely, the "Duty to Serve" manufactured housing, first the GSEs and now the FHFA have failed to implement what the law seems to require. What steps, if any, should the NCC/MHI or other industry groups and players take in addressing such issues?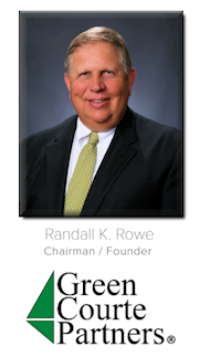 "I know NCC/MHI is actively working on this problem. Clearly it is a challenging time to get GSEs actively into the chattel space given the broader issues they are facing as to what they, the GSEs, will look like on a going forward basis. However, it does seem that FHFA and HUD have been very slow to comply with Congressional intent, which is unfortunate. HUD would produce a much bigger positive impact on the affordable housing problem if it were to commit more resources to the manufactured housing solution. One positive development is that as more and more industry players have been forced to move into the direct lending business they have been able to show that properly underwritten and properly serviced chattel loans have a much lower frequency and severity of loss experience than was the case under the flawed 1990s lending programs. As more and more performance data is collected it should become easier to convince the capital markets of the appropriate pricing of capital for our homebuyers and an increase of loan availability should result."
Now, let's juxtapose those comments from the Q&A interview by MHProNews with Tim Williams, President and CEO 21st Mortgage Corp and Prior Chairman of the Manufactured Housing Institute (MHI).
Now consider those strong statements – above and below – by Williams/21st, mindful that this occurred just a few years after the 2008 housing/financial crisis and the draconian pull-back of their lending in 2009 from manufactured home industry independents.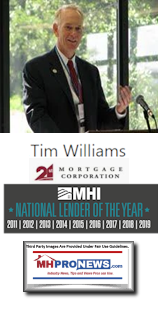 " If we do not receive relief from Dodd-Frank, financing in our industry is doomed. Presently, over 9 million families live in manufactured homes and would have very few options in selling their homes because of the lack of financing."
– Tim Williams, President and CEO 21st Mortgage Corp, Prior MHI Chairman.
That highlighted statement clearly didn't come to pass, even though Preserving Access never passed.
Then ponder this 'fraternity' statement in the light of the history recounted here, here and here. Per Google a fraternity has these meanings: "a group of people sharing a common profession or interests," and "the state or feeling of friendship and mutual support within a group." What "mutual support" "friendship" and "common interests" can Williams point to when he issued the letter in 2009 that pulled flooring and lending from thousands of independents who didn't want to carry Clayton Homes inventory?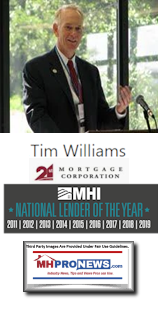 "…we are a fraternity. Today, 21st Mortgage is the only lender serving certain segments of the market. If 21st Mortgage becomes unable to serve those segments because it cannot charge sufficient rate to cover the losses, then the question becomes: "how many customers can the retailer lose and still stay in business?" If the retailers cannot sell the 600 FICO score customer, then they may not be around to sell the 700 FICO score customer." – Tim Williams, President and CEO 21st Mortgage Corp, Prior MHI Chairman.
There are many that would agree that manufactured housing needs "strong associations." But what has MHI actually accomplished? For all of the doom and gloom predicted if Preserving Access weren't passed – and it was harmful – the MHI backed bill never passed. Manufactured housing and manufactured home lending still exists.
"We need strong associations today more than ever. Part of the reason we have the Dodd-Frank issues is that we were not at the table when the legislation was being drafted. Today we have a wonderful staff at MHI, but they cannot reverse the damage that was done in Dodd-Frank. Only focused effort from across the industry can pass the legislation that we need to save affordable manufactured housing. Our competitors' biggest threat is not from 21st Mortgage, it is the proposed rules to implement Dodd-Frank legislation." – Tim Williams, President and CEO 21st Mortgage Corp, Prior MHI Chairman
Then MHI Chairman Nathan Smith, partner in SSK Communities which has rebranded as Flagship Communities, perhaps to escape an "F" rating by the Better Business Bureau, critiqued his own association (MHI) by saying that it had a history of failing to be pro-active. That was a few moments of undisputed candor, as Williams also admitted in an MHI meeting that the 'horse has left the barn' with respect to the SAFE Act and related federal regulations.
Several things are highlighted by these comments above, all of which were made by prominent MHI leaders.
MHProNews Analysis and Commentary
In no particular order of importance:
The latest annual production and shipment data in the light of the far more successful conventional housing market underscores the validity of Terry Decio's comments, then or now.
Sam Landy may or may not admit it, but the legislation that harmed the manufactured housing industry was being promoted by President Barack H. Obama, Warren Buffett's preferred candidate. Buffett is the well known chairman of Berkshire Hathaway, parent company of 21st Mortgage Corp, Clayton Homes and Vanderbilt Mortgage and Finance (VMF).
Some of the comments from Randy Rowe are as apt as they were when he made those statements. But in hindsight, isn't it open to question that MHI and the National Communities Council (NCC) were "working on" more lending on the Duty to Serve? More GSE lending by Fannie Mae and Freddie Mac would have cost Berkshire Hathaway profits. Tim Williams said something similar in the Winter Meeting of MHI in 2017. That look at their own statements via the lens of history and actual results is startingly revealing. What does it uncover? That either MHI is massively inept at advancing their own agenda, or that they magically – time and again – had a result that arguably benefited a few consolidators vs. the many independents of the industry.
Some of Rowe's comments mirror observations made by MHI's former president, Chris Stinebert.
Neither MHI, their corporate leaders, their surrogates or even their outside attorneys are willing to engage on these self-evident problems and concerns by publicly debating these issues. If they were able to refute these concerns, why haven't they done so?
Key officials at HUD and the FHFA also merit scrutiny, because regardless of what MHI does, they should be doing what the law requires. See the reports above and below.
The history of the industry since Berkshire Hathaway acquired Clayton Homes and their associated lenders took a troubling trajectory. Yes, the industry needs good associations, but what national association is there to represent the interests of independent retailers, communities and lenders that is as staunch and true as the Manufactured Housing Association for Regulatory Reform (MHARR) has been for their producer members?
The Omaha-Knoxville-Arlington axis has been benefiting from underperformance by acquiring companies at a discounted valuation. That has logically harmed thousands of retailers, communities, and a number lenders and producers of manufactured homes. With 20-20 hindsight, the analysis of MHProNews in recent years is buttressed by these quotes from MHI's own corporate leaders.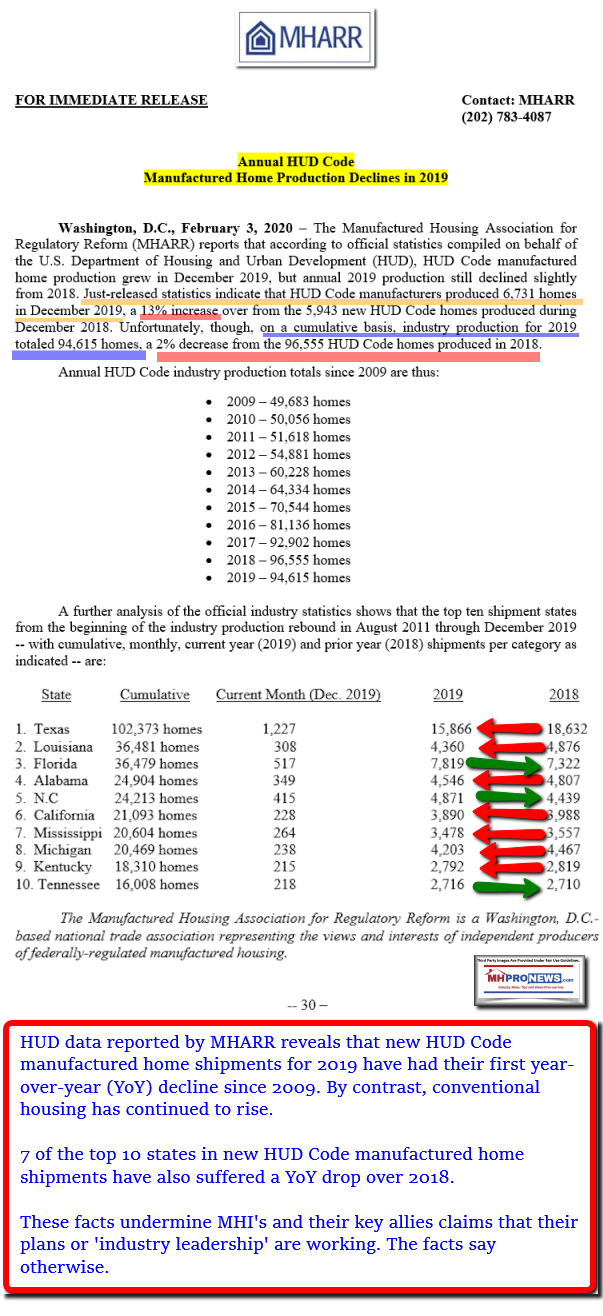 If the 2020's are to be different than 2000-through 2019, the industry's independents on the post-production side must take pro-active steps. Otherwise, the consolidation of the industry will only continue to benefit a few at great cost to the many. See the related reports for more.
Is there a need for an updated 5 point plan? In Wisconsin, they'd say 'youbetcha.' That plan would call for a need for a new post-production trade group that would press federal officials to enforce existing laws. If that was occurring, many other good things would begin to come together.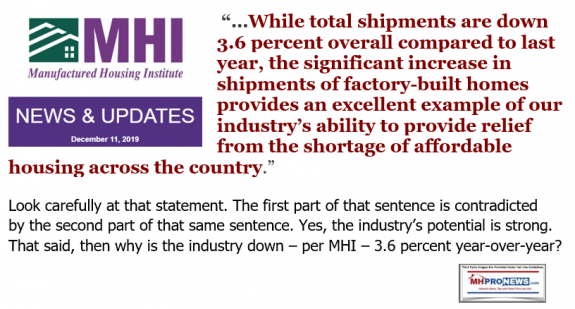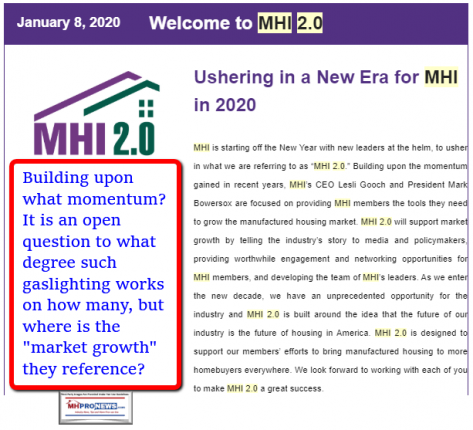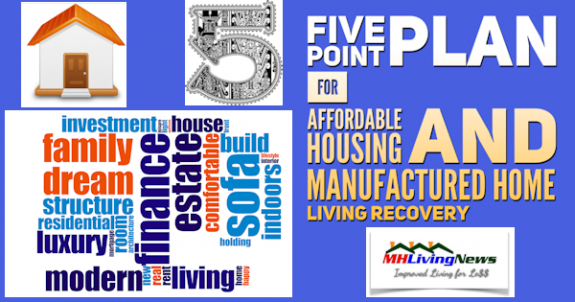 MHProNews can raise the issues, provide the documentary evidence, propose the rationale and logical questions. But it is up to public officials and others who are impacted by these issues who must then step up and act upon that evidence. "We Provide, You Decide." © ## See Related Reports, further below. Text/image boxes often are hot-linked to other reports that can be access by clicking on them. Any third-party images and content are provided under fair use guidelines.)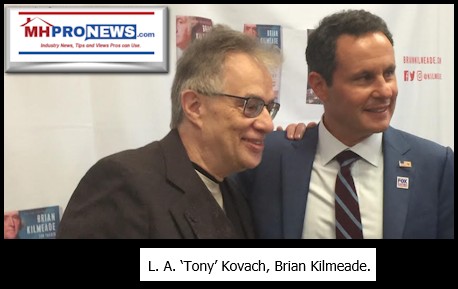 By L.A. "Tony" Kovach – for MHProNews.com.
Tony earned a journalism scholarship and was recognized with the prestigious Lottinville Award in history from the University of Oklahoma, where he also studied business management with a perfect 4.0 and made the Dean's List. Tony has earned multiple awards in manufactured housing and in history. He's a managing member of LifeStyle Factory Homes, LLC, the parent company to MHProNews, and MHLivingNews.com.
Office 863-213-4090 |Connect on LinkedIn: http://www.linkedin.com/in/latonykovach
Sign Up Today!
Click here to sign up in 5 seconds for the manufactured home industry's leading – and still growing – emailed headline news updates.
Related References:
The text/image boxes below are linked to other reports, which can be accessed by clicking on them.