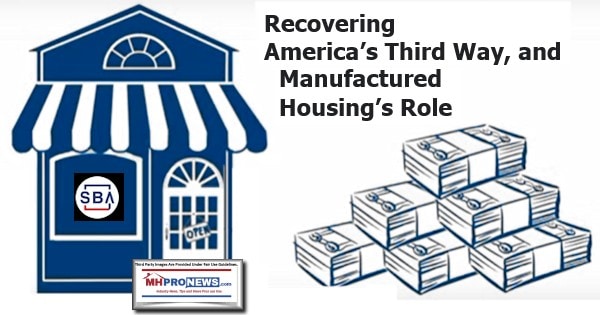 There is only one kind of true justice and that would be equal justice under the law. Any other kind of 'justice' would just tilt the scales for or against any number of possible interest groups.
There is a misleading narrative that has largely gone unchallenged for far too long. It's that there are only Capitalists or Socialists. That misses the mark. What about America's historic third way?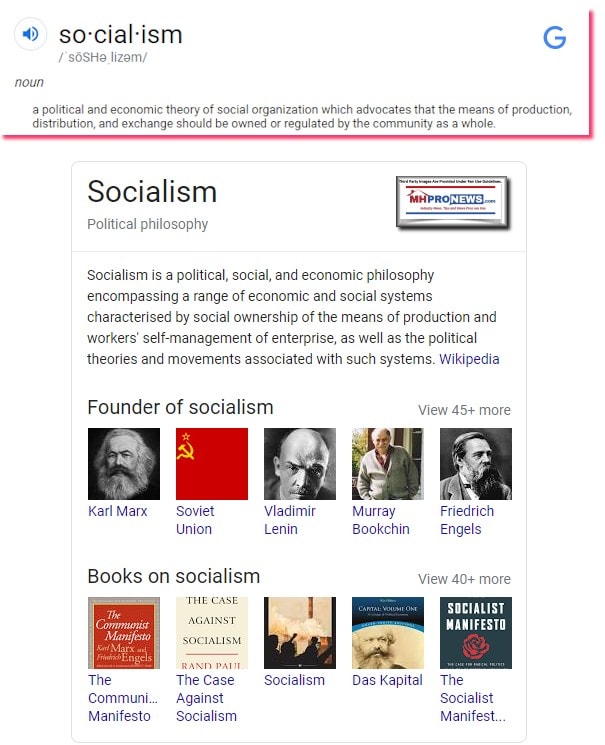 As the national order has existed for decades, without applying modifications to patterns that are already protected by and a part of U.S. law, the country has and will continue to go from boom to bust, recovery and a new boom, bust and recovery cycle. The only real question is how long between those boom and bust cycles, and who benefits or are harmed by those cycles. Yet that avoiding that boom and bust cycle are part of what the creation of the Federal Reserve system was supposed to help avoid.
The notion that one must be either for socialism – public ownership of businesses and property, or unfettered capitalism both miss foundational American principles. Our nation's pioneers and founders at various times explicitly rejected both extremes.
While it wasn't until after the emancipation of slaves until 'antitrust' or anti-monopolization laws were formally enacted by the federal government, there were at the time of the drafting of our current constitution voices that stressed the need to avoid monopolization. Think of monopolization or uncontrolled consolidation as the ultimate end of pure, unfettered capitalism. As a reminder of the principles and laws, see the report on that below.
Applying Democratic, Republican & Barak Orbach's Monopolization Logic to Affordable Housing Crisis Impacting Manufactured Home Industry
Those antitrust or monopoly prohibiting and busting laws, once passed, have waxed and waned, or risen and fallen like oceanic tides. That too is a problem, because that means that equal justice under the laws that govern or prohibit monopolization has been manipulated or thwarted.
Assistant Attorney General Makan Delrahim put it in these historic terms during an address on antitrust issues.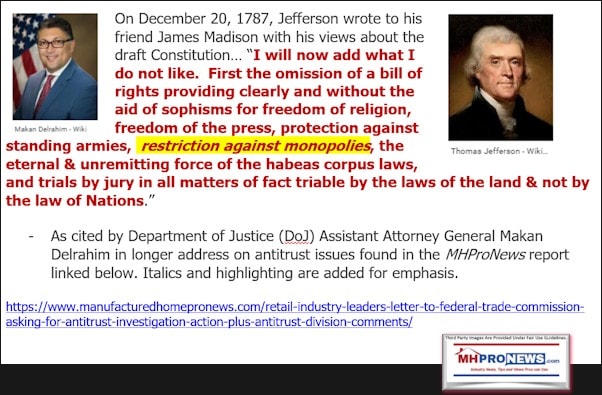 Many Americans get their first job with a private small company. Historically, it is smaller firms that do more innovation. When big firms form, jobs are routinely lost. Choices are thereby limited. While new small business formation has been up in recent years, that follows years of trends in the opposite direction.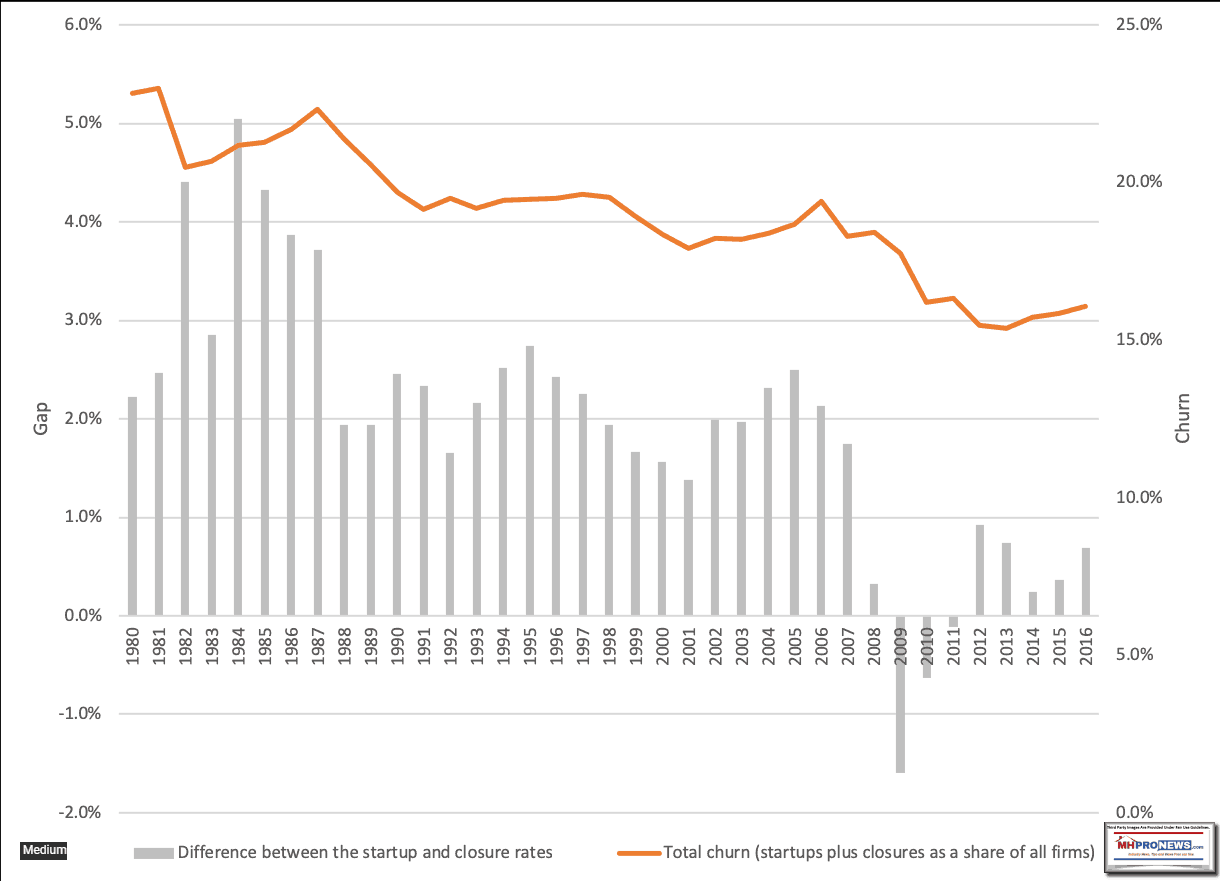 Big business routinely can access capital more readily than small business. Rephrased, there are steady, systemic trends that undermine independent businesses of all kinds, not just in manufactured housing. That said, it is arguably more pronounced in manufactured housing for reasons explored in the related reports below the byline, offers and notices.
It isn't a new concept to say that bigger isn't always better. Nor is it only an American notion.
The then wildly popular British writer G.K. Chesterton proposed an explanation of a third path not so different than what our founders of the U.S. believed in enacted in stages over time. This video explores those challenging thoughts from an economic, historical and Christian perspective in this video produced by EWTN. This was posted on YouTube by Thomas J. Willis.
That 23 minutes should be considered alongside the reports linked below.
While the video above is far newer, Chesterton made those statements roughly a century ago, yet they are still timely because economic principles – like justice – are timeless principles. The lessons learned in America during the so-called Gilded Age and Robber Baron era also apply today.
The Bottom Line?
Without equal justice under the law, true justice is always diminished. If the laws are administered in a manner that tilts toward the richer or more powerful, then the threat that billionaire Nick Hanauer warned about could come to pass.
Pitchforks Coming – Billionaire Nick Hanauer Unpacked – Bridging Economic, Political and Moral Gaps – Affordable Housing and Manufactured Homes
That threat? The pitchforks could be coming. While some of what Hanauer said, as our analysis reflected, is arguably head fakes or false notions, there are numbers of salient and accurate points that he made. Among them is this. There is more money to be earned when the working and middle classes are properly treated under the law and public policies. That method also has the advantage of avoiding the threat of an uprising by those using pitchforks, or something more hazardous.
With the 2020 election season well underway, it will pay to understand with greater clarity that there are not just two extremes available. There is the middle way. That middle way was the one that the founders sought to craft. An informed citizenry can hold those on the extremes to account best when they understand the lessons and principles that have stood the test of time.
That's a wrap on this installment of manufactured home "Industry News, Tips and Views Pros Can Use" © – MHVille's runaway #1 news source, where "We Provide, You Decide." © (News, fact-checks, analysis, and commentary.) Notice: all third party images or content are provided under fair use guidelines for media.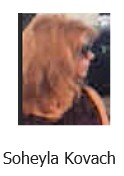 Submitted by Soheyla Kovach for MHProNews.com.Soheyla is a co-founder and managing member of LifeStyle Factory Homes, LLC, the parent company to MHProNews, and MHLivingNews.com. Connect with us on LinkedIn here and here.
Politics Downstream from Culture, Mad as Hell, Affordable Housing and Manufactured Homes
U.S. Gilded Age – Politics, Monopolies, Corruption, Historic Insights, Lessons Learned?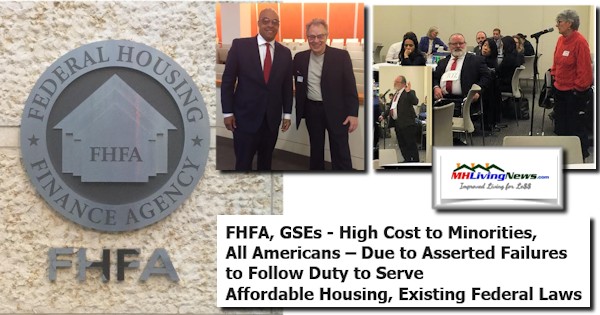 Congresswoman Rips Frank Rolfe, Dave Reynolds, Havenpark for "Troubling," "Predatory," "Deceptive" Practices, Calls for Federal Investigations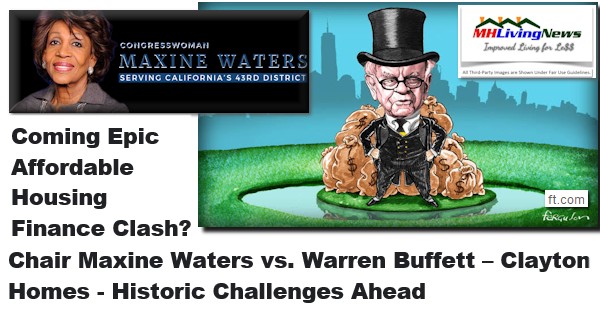 Manufactured Housing Comparisons – Data Sets Vs. Existing and New Single-Family Housing Sales, RVs, Auto Facts – Potent Insights for MH Professionals, Investors
Time Sensitive Reading = Consumers, Nonprofit Advocacy, Manufactured Home Professional Comments on HUD-White House RFI Reducing Regulatory Barriers, plus Manufactured Housing Headline Reports 1.19 to 1.26.2020
MHARR Fingers Fannie Mae, Freddie Mac, and FHFA – "Profoundly False" "Misleading" – Duty to Serve Manufactured Housing Revised Plans
Illusory vs Authentic Opportunities, Historic Struggles Then, Now for Affordable Housing, Sunday Manufactured Home Headlines 1.12 to 1.19.2020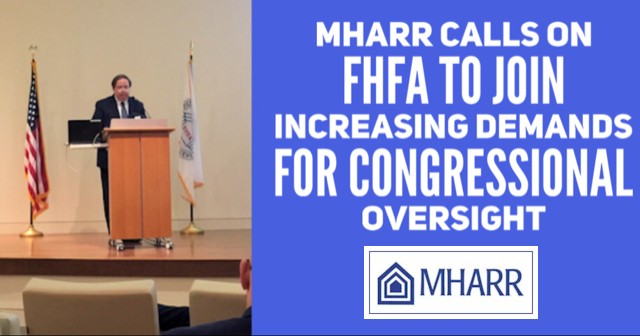 Complaints to State and Federal Officials, Agencies About Corrupt Practices in Manufactured Housing Industry Growing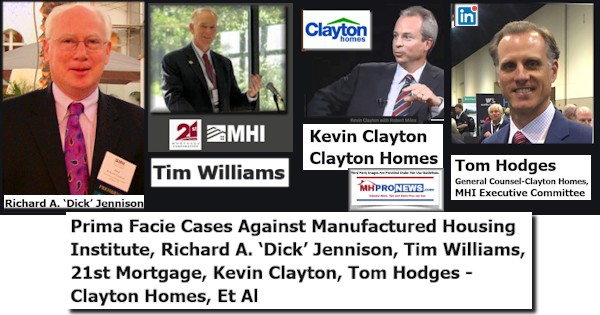 Whistleblower's Documents on Lesli Gooch – Manufactured Housing Institute CEO – New Discoveries
Storm Clouds with Silver Lining Over Manufactured Housing, Iowa Bern-ing, plus Sunday Manufactured Home News Headline Review-1.26 to Historic 02.02.2020