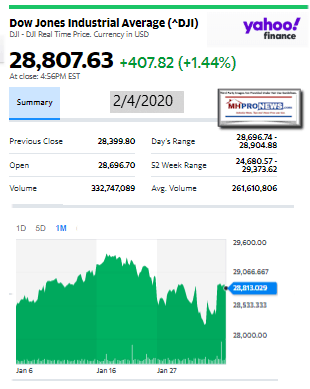 Mark Fusler is the Director of Financial Reporting and Investor Relations for Cavco Industries (CVCO). MHProNews has posed a timely question to Mr. Fusler and Cavco regarding their most recent quarterly statement, both of which will be found further below in our featured focus section, along with some additional information.
Advertise with MHProNews to be seen
Periodic readers of this business-nightly feature should note there are new tweaks to some of the standard portions of our evening market/investing report. Read carefully as some changes of the 'standard text' that follows before our left-right headlines and also in other features near the end of tonight's reports.
Every evening our headlines that follow provide snapshots from two major media outlets on each side of the left-right news spectrum that reflect topics that influence or move investor sentiment. In moments on this business evening report, you can get 'insights-at-a-glance.'
This report also sets the broader context for manufactured housing markets, in keeping with our mantra, "News through the lens of manufactured homes and factory-built housing" ©.
We begin with headlines left-of-center CNN followed by right-of-center Fox Business. We share closing tickers and other related data courtesy of Yahoo Finance, and more. 5 to 10 minutes reading this MHProNews market report every business night could save you 30 minutes to an hour of similar reading or fact-gathering elsewhere.
Perhaps more important, you will get insights about the industry from experts that care, but also dare to challenge the routine narrative that arguably keeps manufactured housing underperforming during an affordable housing crisis.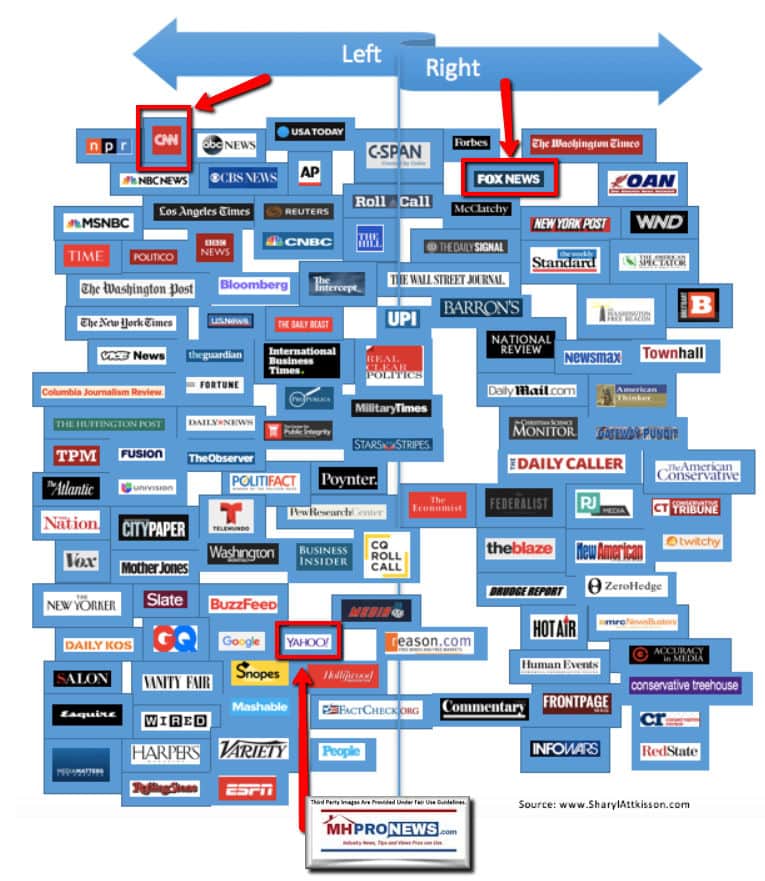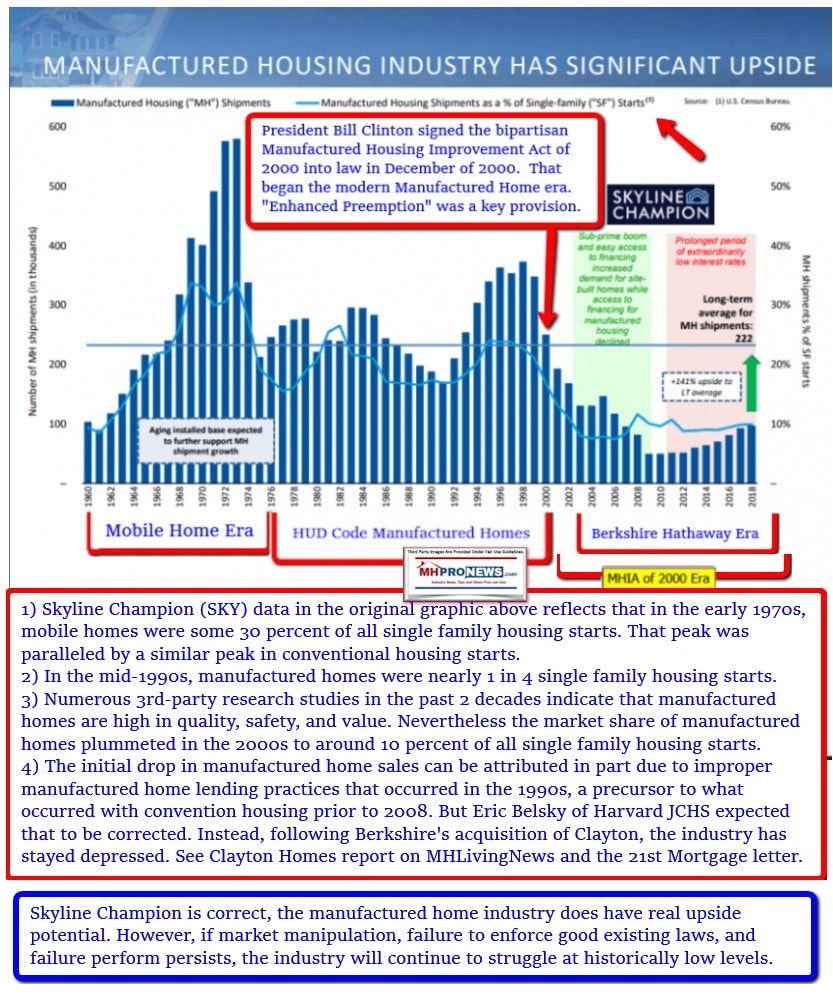 Mainstream vs. Trade News, Politicos, President Trump, Senator Sanders, Billionaire Bloomberg, Law Enforcement and Manufactured Housing's Unique Plight
Newsy, Peeling Back Media Bias, Manufactured Housing Sales, Investing, Politics, and You
Headlines from left-of-center CNN Business
Store closings – Macy's will shutter 125 stores, or about a fifth of its locations, in the next three years
Best Buy decides to keep its CEO following misconduct investigation
Why the Dow rallied 400 points in middle of a global health crisis
Analysis: China could spend billions buying stocks if coronavirus panic continues. It's done it before
The coronavirus is clobbering oil prices
The UK just gave the car industry 15 years to ditch fossil fuels
Tesla's stock is out of this world — up 114% this year
Opinion: Trump's new trade deal is disastrous for the planet
Opinion: The 'race to 5G' is a myth
The New York Times hikes digital subscription price for the first time
Reporters are being shut out in London as well as Washington
Why child care costs have skyrocketed by 150% for some Massachusetts families
The AFLAC duck is 20 years old. Here's how he's changed the insurance world
Disney+ already has 26.5 million subscribers
Here's what Wendy's upcoming breakfast menu will offer
Analysis: No one should be surprised that Iowa's caucus app failed
THE C-SUITE
From left, Sundar Pichai, Satya Narayana Nadella and Shantanu Narayen
Opinion: 9 reasons the Indian CEO keeps coming to the rescue
This CEO's tip for success: Always go home for dinner
Nearly five years after Sheryl Sandberg lost her husband, the Facebook COO is engaged
WeWork hires real estate pro as CEO
IBM CEO Ginni Rometty to retire in April
THE FUTURE OF DRIVING
Ford's luxury Lincoln brand to make an electric vehicle with Rivian
GM Super Bowl ad reveals powerful electric Hummer with 1,000 horsepower
The far out and futuristic cars of CES
Is your Lamborghini too cold? Just ask Alexa to heat it up
Going electric could help revive the motorcycle industry
Headlines from right-of-center Fox Business
RETAIL – Macy's closing more than 100 stores
"We are taking the organization through significant structural change to lower costs, bring teams closer together and reduce duplicative work," Macy's Chairman and CEO Jeff Gennette said in a statement.
Trump likely to preview this major economic policy in State of the Union address
'Blue-collar boom' and trade victories: Sneak peek of Trump's State of the Union
Stocks cap off monster rallies in blockbuster day ahead of Trump's State of the Union
Bloomberg to capitalize on Iowa caucus fiasco with big money power move
What's next for Democrats after the Iowa caucus disaster
What went wrong with the Iowa caucuses app used to tally votes?
Iowa caucus chaos linked to former Hillary Clinton campaign staffers
Companies face 'huge' hit if virus keeps Chinese factories closed much longer
Kudlow: Deadly outbreak will take toll on exports under phase one US-China deal
Trump's State of the Union to highlight economic record, trade deals
These top-earning blue collar jobs make up to 6-figures: Report
Let's face it, this is the single most important factor in the 2020 election
It's about to get harder to find Starbucks at US airports
Harvey Weinstein's most curious accuser drops bombshell allegation
Chargers, Rams' new SoFi Stadium features a groundbreaking new design
Disney+ reveals how it's doing in the fight against Netflix after earnings beat
The online scam millennials keep falling for
Abu Dhabi's troubled Etihad sells 38 planes in $1B fire sale
Madonna makes Meghan Markle and Prince Harry a $7.3 million offer
Whoopi Goldberg's cannabis company shuts down
Dollar General to add 8,000 jobs
Trump's State of the Union expected to address thorny school issue
'Jeopardy!' host Alex Trebek: How much does the longtime presenter make?
Goldman's massive Malaysian scandal creates real blowback with the Fed
These American cities have the most out-of-shape people
Boston Red Sox's 2017 Apple Watch scandal resurfaces in new probe
No good vibrations for Beach Boys, split by hunting concert
Ford's stock drops after profit plunges, pension expenses hammer bottom line
McDonald's pecks its way to the top-selling fast-food chain
The best way to lead: 6 qualities of a truly great manager
How much money can you donate to a 2020 presidential candidate?
Varney: The state of the union is strong
Beauty behemoth Sephora to open 100 stores in 2020
New coronavirus needs a 'catchy' name, but scientists are struggling
Unbelievably expensive camp teaches rich kids how to get into top colleges
Justice Department questioning app developers as part of Apple probe
Jeffrey Epstein estate $57M richer since disgraced financier's death
Major US airline grounding Hong Kong flights for weeks amid deadly virus outbreak
Trump, broadcasters pay tribute to Rush Limbaugh after devastating diagnosis
Harvey Weinstein trial halted as sobbing accuser breaks down, will return to stand
Olive Garden serving up tasty take on Valentine's Day bouquet
World's largest gambling enclave shuts down to prevent coronavirus contagion
How much Jessica Simpson is worth
Google says some videos uploaded to Photos app were shared with strangers
Server makes shocking discovery after Donnie Wahlberg launches viral tip challenge
State of the Union: Trump to tout economy as administration plans Tax Cuts 2.0
Ferrari lifts its profit outlook after hitting 2019 targets
How much money radio legend Rush Limbaugh makes
The economy under President Trump, by the numbers
Ralph Lauren stock soars after earnings beat
Tesla's soaring stock mints Elon Musk $17B this year
Iowa caucuses app used to tally votes not vetted by DHS, official says
Futures pointing to another day of big gains as global shares spike
401(k) plans: How much you should have saved
Sony: Results at risk because of growing outbreak, profits sink
Flywheel pumps the breaks in battle against Peloton as companies settle suit
Here are 3 Meghan Markle doppelgangers. Can you tell them apart?
10 Market Indicator Closing Summaries – Yahoo Finance Closing Tickers on MHProNews…

Featured Focus – Where Business, Politics and Investing Meet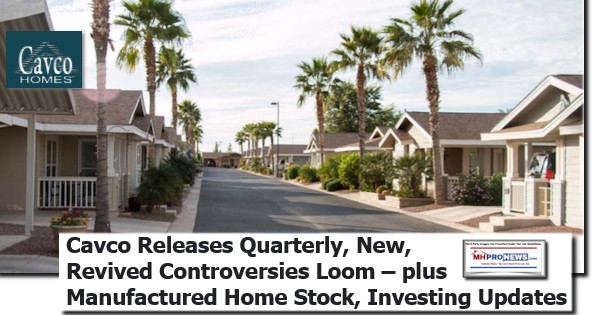 The disconnects in manufactured housing on the professional side during an affordable housing crisis are not immediately self-evident to casual observers.
But once certain historic data, trends, and salient information are understood, a vexing picture begins to crystalize.
What is that picture? That corporate and industry underperformance are realities not easily explained by the narrative advanced by the powers that be in the industry. To illustrate that in a data-driven context, see the report linked below with the final 2019 year-end data vs. 2018 totals.
2019 Year-End Totals Reveals Decline in New HUD Code Manufactured Home Production, Shipments vs. 2018
The controversies about Cavco Industries are well known to regular readers of this feature. But for newcomers, see the reports linked below.
SEC, Cavco Industries, Duty to Serve Lending, Investing and Claimed Manufactured Housing Institute Corrupt Practices – Facts & Analysis
Stunning Official Statements from Cavco Industries, First Look – plus Manufactured Home Investing, Stock Updates
With that backdrop, consider the following straightforward request to Mark Fusler, Cavco Industries (CVCO) Director of Financial Reporting and Investor Relations earlier today.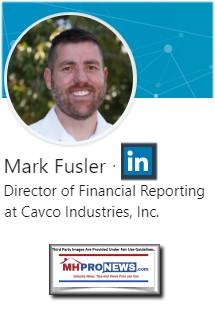 —

Date: Tue, 4 Feb 2020 16:59:02 -0500
Subject: RE: Mark Fusler, Request for comment
Mark,
Looking at your firm's latest media statement on your quarterly results.
https://www.globenewswire.com/news-release/2020/01/30/1977792/0/en/Cavco-Industries-Reports-Fiscal-2020-Third-Quarter-Results.html
Question:
1) Based on your forward looking statement disclosures, doesn't it stand to reason that MHI's failure to consistently promote the full and proper implementation of the enhanced preemption for under the Manufactured Housing Improvement Act of 2000, along with the full and proper implementation of the Duty to Serve provision of the HERA 2008 leave Cavco and its investors more vulnerable than they otherwise would be?
Please advise by email, for our mutual accuracy in communications, thank you.
Tony
L. A. "Tony" Kovach
MHLivingNews.com | MHProNews.com | LATonyKovach.com |Office 863-213-4090 |
— ## —
With that backdrop is Cavco's (CVCO) latest quarterly statement. Note that the highlighting was added by MHProNews. Those items are relevant for a variety of reasons, some of which will be connected to the reports linked above and below. That said, pending a reply from Cavco's Fusler, MHProNews will hold its formal commentary and analysis for a later date.
Cavco Industries Reports Fiscal 2020 Third Quarter Results
Source: Cavco Industries, Inc.
PHOENIX, Jan. 30, 2020 (GLOBE NEWSWIRE) — Cavco Industries, Inc. (Nasdaq: CVCO) today announced financial results for the third fiscal quarter ended December 28, 2019. On August 2, 2019, the Company completed the acquisition of Destiny Homes, which operates a manufactured and modular housing factory in Moultrie, Georgia. The results from this acquired operation since the acquisition date are included in the consolidated financial statements presented herein.
Financial highlights include the following:
Net revenue for the third quarter of fiscal year 2020 was $273.7 million, up 17.1% from $233.7 million for the third quarter of fiscal year 2019. The increase was from improved home sales volume, including homes sold from the new Destiny acquisition, changes in product mix and higher home selling prices compared to the prior year. Net revenue for the first nine months of fiscal 2020 was $806.4 million, an 11.8% increase from $721.6 million in the comparable prior year period.
Income from operations increased 26.4% to $23.0 million for the third quarter of fiscal year 2020 compared to $18.2 million in the same quarter last year. The improvement was the result of sales increases in the factory-built housing segment and decreased weather related claims volume in the financial services segment compared to the same period in the prior year. The increase was partially offset by greater amortization of additional director and officer insurance premiums, as the policies were purchased in the last month of the prior year period, as well as greater sales commissions and incentive compensation. Income from operations for the first nine months of fiscal 2020 was $70.4 million, a 17.7% increase from $59.8 million in the comparable prior year period.
Net income was $20.9 million for the third quarter of fiscal year 2020, compared to net income of $13.4 million in the same quarter of the prior year, a 56.0% increase. These results were further benefited by greater unrealized gains on corporate equity investments compared to the prior year quarter, lower effective income tax rates largely from tax credits enacted during the period and lower interest expense resulting from securitized bond repurchases earlier in the fiscal year. For the nine months ended December 28, 2019, net income was $63.1 million, up 29.6% from $48.7 million in the prior year period. Diluted net income per share was $2.25 and $6.81 for the three and nine months ended December 28, 2019, respectively, compared to $1.44 and $5.24 for the comparable periods last year.
Factory-built housing shipments have increased in recent months, helping to bring elevated sales order backlogs down to approximately 6 weeks of production, or $115 million. This is compared to approximately 7 weeks, or $137 million, at the end of the most recent quarter ended September 28, 2019, and down from approximately 10 weeks of production, or $166 million, at December 29, 2018. At 6 weeks of production, the Company views the current backlog to be healthy and still above ideal levels.
During each period presented, ancillary items had the following impact on the results of operations (in millions):

Commenting on the quarter, Bill Boor, President and Chief Executive Officer said, "In the third quarter, we continued to see strong margins and growth in factory-built home shipments. Consumer demand is strong as well, supported by high employment levels, growing household incomes and low interest rates. Backlogs remain at healthy levels that will carry us through to the seasonally stronger Spring season."
Cavco's management will hold a conference call to review these results tomorrow, January 31, 2020, at 1:00 PM (Eastern Time). Interested parties can access a live webcast of the conference call on the Internet at https://investor.cavco.com or via telephone at + 1 (844) 348-1686 (domestic) or + 1 (213) 358-0891 (international). An archive of the webcast and presentation will be available for 90 days at https://investor.cavco.com.
Cavco Industries, Inc., headquartered in Phoenix, Arizona, designs and produces factory-built housing products primarily distributed through a network of independent and Company-owned retailers. The Company is one of the largest producers of manufactured homes in the United States, based on reported wholesale shipments, marketed under a variety of brand names including Cavco, Fleetwood, Palm Harbor, Fairmont, Friendship, Chariot Eagle, Lexington and Destiny. The Company is also a leading producer of park model RVs, vacation cabins and systems-built commercial structures, as well as modular homes. Cavco's finance subsidiary, CountryPlace Mortgage, is an approved Fannie Mae and Freddie Mac seller/servicer and a Ginnie Mae mortgage-backed securities issuer that offers conforming mortgages, non-conforming mortgages and home-only loans to purchasers of factory-built homes. Our insurance subsidiary, Standard Casualty, provides property and casualty insurance to owners of manufactured homes.
Forward-Looking Statements
Certain statements contained in this release are forward-looking statements within the meaning of Section 27A of the Securities Act of 1933, Section 21E of the Securities and Exchange Act of 1934 and the Private Securities Litigation Reform Act of 1995. In general, all statements that are not historical in nature are forward-looking. Forward-looking statements are typically included, for example, in discussions regarding the manufactured housing and site-built housing industries; our financial performance and operating results; and the expected effect of certain risks and uncertainties on our business, financial condition and results of operations. All forward-looking statements are subject to risks and uncertainties, many of which are beyond our control. As a result, our actual results or performance may differ materially from anticipated results or performance. Factors that could cause such differences to occur include, but are not limited to: our ability to successfully integrate past acquisitions or future acquisitions and the ability to attain the anticipated benefits of such acquisitions; the risk that any past or future acquisition may adversely impact our liquidity; involvement in vertically integrated lines of business, including manufactured housing consumer finance, commercial finance and insurance; information technology failures or cyber incidents; curtailment of available financing from home-only lenders; availability of wholesale financing and limited floor plan lenders; our participation in certain wholesale and retail financing programs for the purchase of our products by industry distributors and consumers, which may expose us to additional risk of credit loss; significant warranty and construction defect claims; our contingent repurchase obligations related to wholesale financing; market forces and housing demand fluctuations; net losses were incurred in certain prior periods and our ability to generate income in the future; a write-off of all or part of our goodwill; the cyclical and seasonal nature of our business; limitations on our ability to raise capital; competition; our ability to maintain relationships with independent distributors; our business and operations being concentrated in certain geographic regions; labor shortages and the pricing and availability of raw materials; unfavorable zoning ordinances; loss of any of our executive officers; organizational document provisions delaying or making a change in control more difficult; volatility of stock price; general deterioration in economic conditions and turmoil in the credit markets; governmental and regulatory disruption, including federal government shutdowns; extensive regulation affecting manufactured housing; , and span style="background-color:aqua;">costs and expenses arising from the SEC subpoenas and the events described in or covered by the SEC subpoenas, which include the Company's indemnification obligations and insurance costs regarding such matters, and potential reputational damage that the Company may suffer; and losses not covered by our director and officer insurance may be large, adversely impacting financial performance; together with all of the other risks described in our filings with the Securities and Exchange Commission. Readers are specifically referred to the Risk Factors described in Item 1A of the 2019 Form 10-K, as may be amended from time to time, which identify important risks that could cause actual results to differ from those contained in the forward-looking statements. Cavco expressly disclaims any obligation to update any forward-looking statements contained in this release, whether as a result of new information, future events or otherwise. Investors should not place undue reliance on any such forward-looking statements.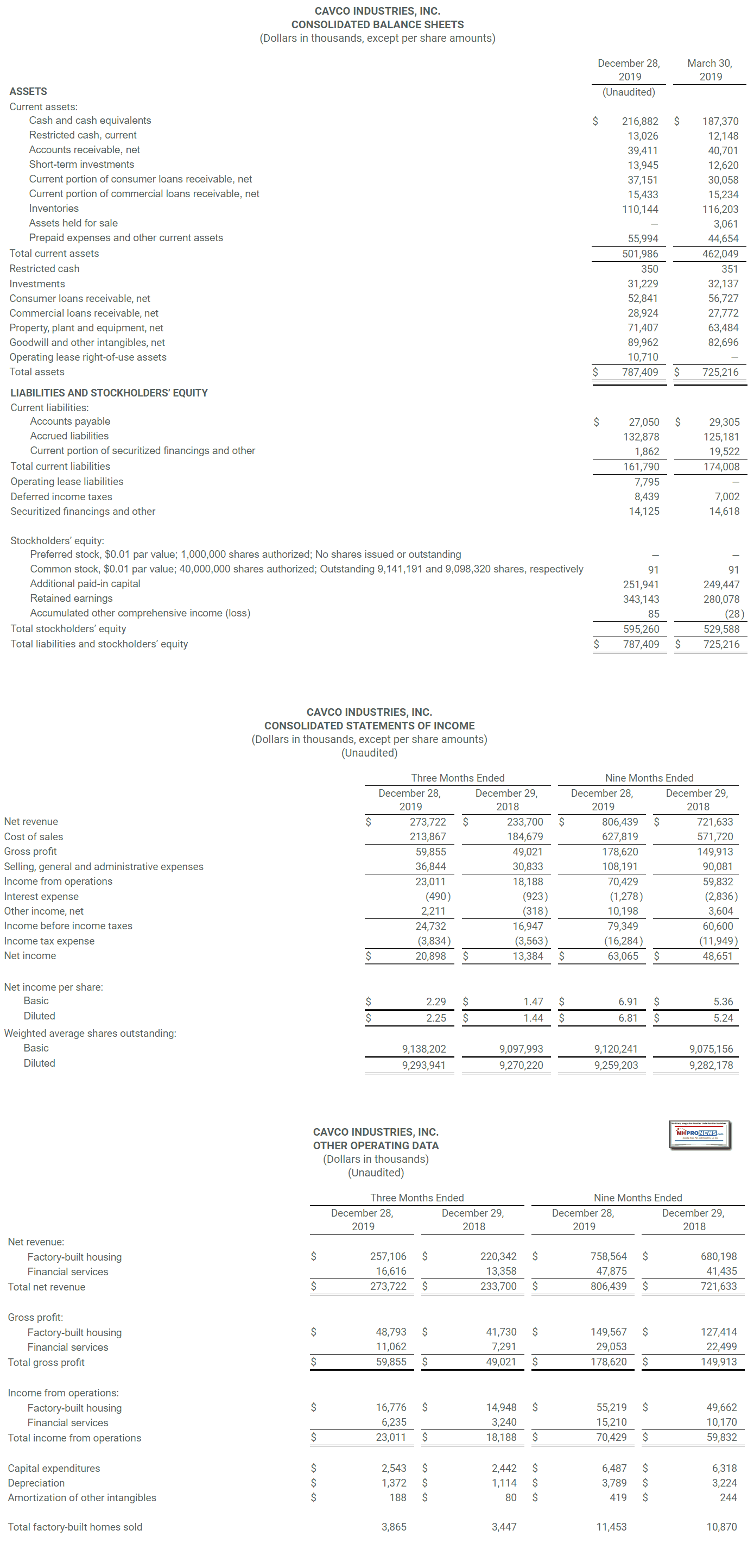 For those who are detail oriented, what the following linked items make clear is this. There is no other trade media sources in manufactured housing that even comes close to the type of insights and analysis that can help guide professionals and investors regarding the sobering realities at play in manufactured housing. While others arguably deliver sugar coated razzle dazzle or BS, we provide evidence-based facts, insights, and analysis.
Manufactured Housing Comparisons – Data Sets Vs. Existing and New Single-Family Housing Sales, RVs, Auto Facts – Potent Insights for MH Professionals, Investors
Related Reports:
No Description
No Description
Whistleblower's Documents on Lesli Gooch – Manufactured Housing Institute CEO – New Discoveries
Advertise with MHProNews to be seen
CEO Lesli Gooch-Let Me Tell You Reasons Pay MHI Dues to Win MHI Excellence in Manufactured Housing Awards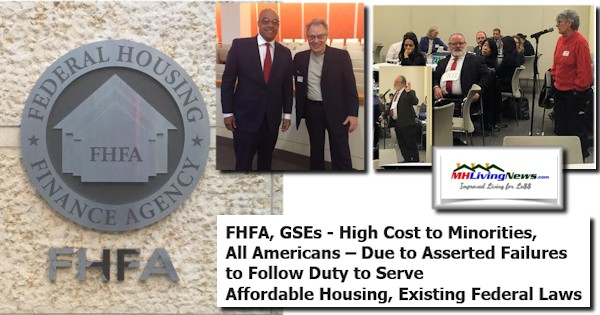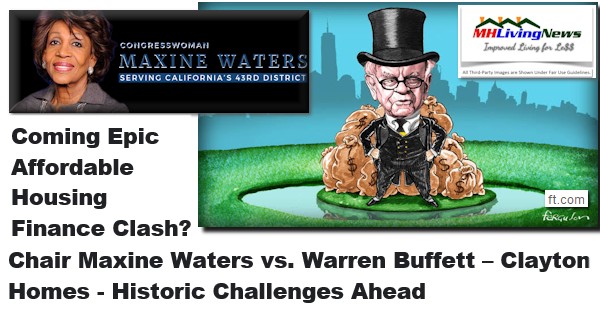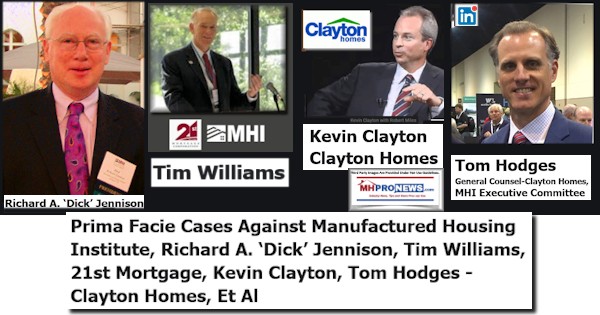 Complaints to State and Federal Officials, Agencies About Corrupt Practices in Manufactured Housing Industry Growing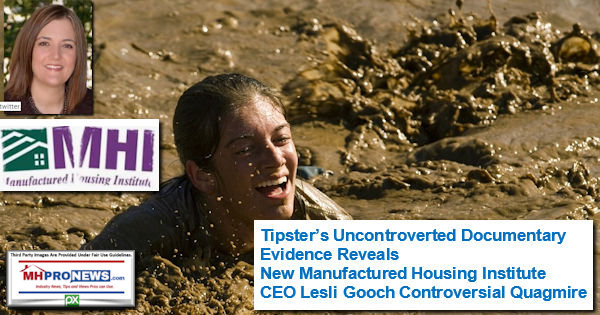 Warren Buffett Lieutenant Kevin Clayton Shows Off HUD Secretary Carson, Touts "CrossMod" Manufactured Housing
MHARR Calls on HUD Secretary to End Discriminatory And Exclusionary Zoning of HUD-Regulated Manufactured Homes
Are Big VW, Fiat Chrysler, BMW Automotive Lawsuits with SEC Signaling Woes for Publicly Traded Manufactured Housing Institute (MHI) Members?
Manufactured Housing Institute on Cavco Industries, ex-Chairman Joe Stegmayer SEC "Debacle"
"What Are We, Chopped Liver?" MHI Member December 2018 Reactions
Skyline Champion (SKY) Drops – Posts Sales Declines – Silver Lining with Dark Clouds, Report and Analysis
Manufactured Housing Industry Investments Connected Closing Equities Tickers
Some of these firms invest in manufactured housing, or are otherwise connected, but may do other forms of investing or business activities too.
NOTE: The chart below includes the Canadian stock, ECN, which purchased Triad Financial Services, a manufactured home industry lender
NOTE: Drew changed its name and trading symbol at the end of 2016 to Lippert (LCII).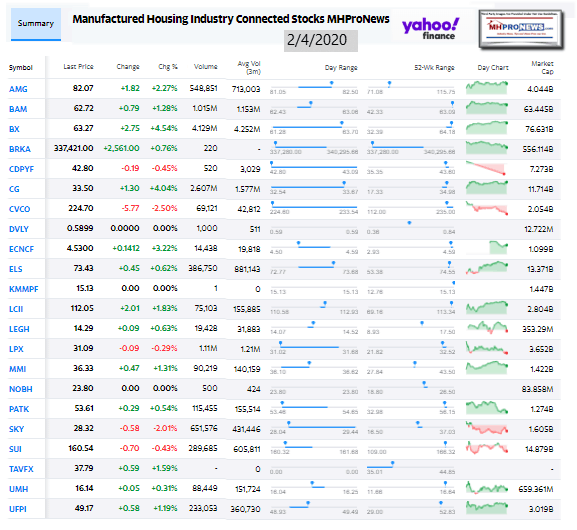 Winter 2020…
Berkshire Hathaway is the parent company to Clayton Homes, 21st Mortgage, Vanderbilt Mortgage and other factory built housing industry suppliers.
· LCI Industries, Patrick, UFPI, and LP each are suppliers to the manufactured housing industry, among others.
· AMG, CG, and TAVFX have investments in manufactured housing related businesses. For insights from third-parties and clients about our publisher, click here.
Enjoy these 'blast from the past' comments.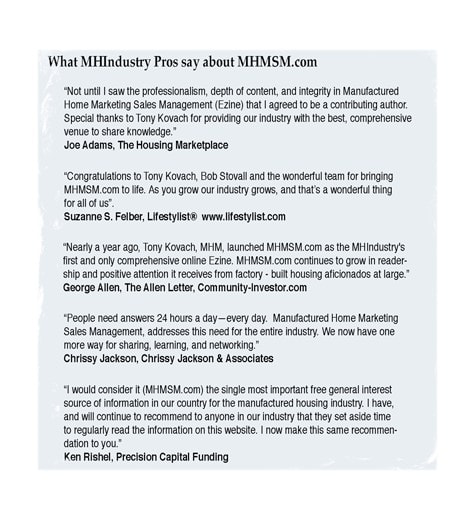 MHProNews. MHProNews – previously a.k.a. MHMSM.com – has now celebrated our tenth anniversary.
Learn more about our evolutionary journey as the industry's leading trade media, at the report linked below.
Celebrating 10 Years of Goal- and Solution-Oriented Manufactured Home Industry Innovation Information, and Inspiration for Industry Professionals
· For expert manufactured housing business development or other professional services, click here.
· To sign up in seconds for our industry leading emailed headline news updates, click here.
Disclosure. MHProNews holds no positions in the stocks in this report.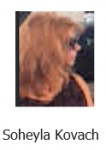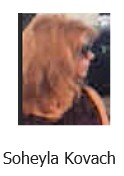 "We Provide, You Decide." © ## (News, analysis and commentary.)
(Image credits and information are as shown above, and when provided by third parties, are shared under fair use guidelines.)
Submitted by Soheyla Kovach, co-managing member of LifeStyle Factory Homes, LLC and co-founder for MHProNews.com, and MHLivingNews.com.

Connect with us on LinkedIn here and here.